Last Updated on April 22, 2023 by Ewen Finser
If you're starting an online store, you likely heard of Shopify. They're one of the biggest e-commerce platforms out of there. Since they make up 11% of the e-commerce market share, there's no wonder why stores typically land on Shopify when they first form.
Shopify has one big downside: they have several plans, and knowing the best plan for you might be difficult. Don't worry. We will cover all of these Shopify plans as well as the extra features, so you make the best decision.
Shopify Plans
Shopify offers several different plans, each at different price points. The more you spend, the more features you can access.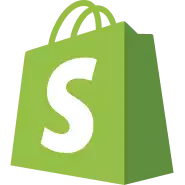 Lite
This is the most basic Shopify plan that costs $9/month. This cost doesn't include transaction fees, which are 2.4% and 30 cents per transaction. While this may seem like a great plan for a new store, there are many restrictions.
For example, you can't host a website on Shopify. Instead, this is the best option if you need some extra e-commerce support benefits at an affordable price. Inventory management and payment processing are functions that this plan can offer. This is also a good plan if you host your website elsewhere, conduct most of your sales via social media, or most of your sales occur in-person as opposed to online.
Shopify Lite does offer other benefits, including:
Finance reports
Dashboard
Order management
Customer profiles
POS
Product management
QR codes
Email
Gift cards
Inventory
Custom discounts
Split bill
Who should use this plan? Shopify Lite is your best bet if you already have a website, like a blog, that only requires basic e-commerce functions. Your existing website should already have a domain name and hosting. You'll also want to find any Shopify apps or extras available on other websites or CMS platforms.
Basic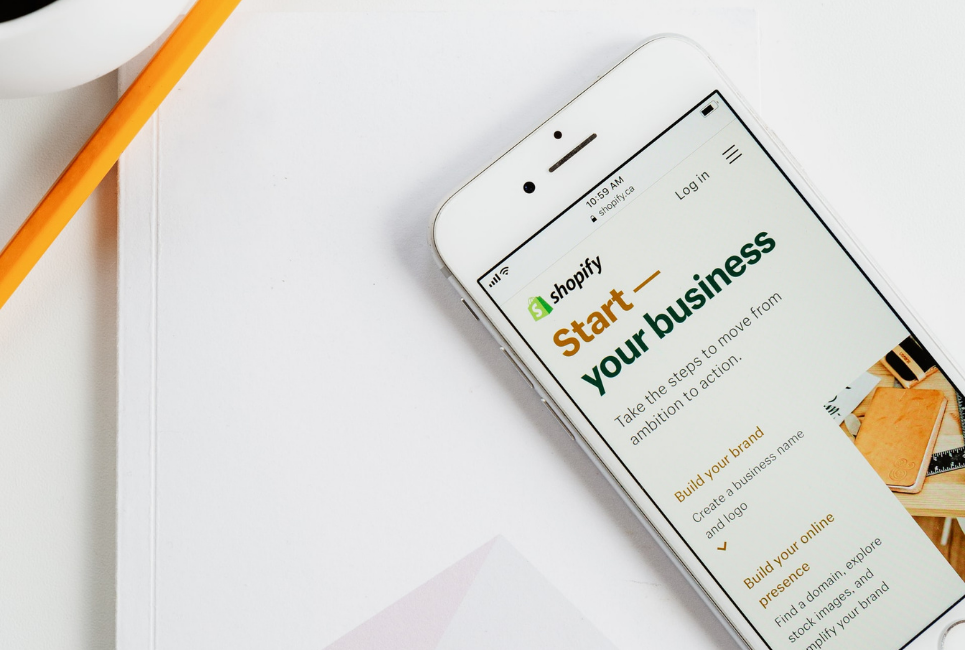 Shopify Basic is $29/month, and the transaction fees are 2.9% plus 30 cents per transaction. If you need core features plus a website, this is a great option — especially for new stores and anyone on a budget.
If you just started your shop or sell products part-time, the Basic plan should still be a good option. Here are some features that the plan includes:
4 inventory locations
2 staff accounts
Basic reporting
As a Basic plan, it's still best as an entry-level plan. While you get a lot of great features with the Basic plan, such as staff accounts and reporting, you're still limited. For example, you can only sell in one country, and your store won't show calculated shipping costs. The advanced plans are more expensive but offer more extensive features, as we will cover next.
Who should use this plan? Anyone who needs a functional store with basic design capabilities but without a ton of features. Since this is the most affordable plan, it's the best option for new stores.
Shopify Regular
Shopify's standard plan is $79/month and comes with 2.6% transaction fees plus 30 cents per transaction. This is known as the Regular plan for a reason — it's Shopify's main plan. It comes with more features plus is still affordable enough for most thriving e-commerce stores. Some of the features you can expect include:
5 inventory locations
3-5 staff accounts
Professional reporting
International selling
Keep in mind, this plan still lacks some features. If your store generates more than $110,000 in sales per month, it makes more sense to upgrade to another plan. In addition, shipping rates still aren't auto-calculated on the customer's checkout page.
Who should use this plan? This is great for e-commerce companies that are looking for the best scalable plans. You can benefit from features such as unlimited storage and products as well as abandoned cart recovery. It's even a great option for stores making as little as $5,000/month since the transaction fees aren't as high.
Advanced
Shopify's Advanced plan costs $299/month and 2.4% plus 30 cents for every transaction. This is a big step up in price from the regular plan. While you do get a few extra key features, this plan has many similarities to the regular plan. The key features of the Advanced plan include:
8 inventory locations
6-15 staff accounts
Show real calculated shipping rates at checkout
Advanced reporting
Sell products for different prices when selling internationally
Who should use this plan? This is best for high-revenue web stores that need extra help in terms of shipping. Advanced reports, such as sales projection and product testing, are also available on this plan. While the transaction fees are small, the monthly price won't be worth it unless you're pulling at least $10k/month in sales.
Plus
Shopify's final plan is best for enterprise e-commerce businesses. This plan costs $2k/month plus transaction fees on average, but the monthly price depends on your different business needs. Since this is an enterprise plan, it's best for high-volume businesses/websites with complex needs. In order to sign up for this plan, you first need to speak to a Shopify Plus Expert.
In addition to flexible monthly prices, businesses on the Plus plan have additional benefits such as a launch engineer, lower transaction fees, and more website customization.
Shopify also offers specific products for Plus customers, including:
Flow
Launchpad
Omnichannel commerce
Wholesale
Who Should Use This Plan? Huge companies are the only ones needing a plan like this. We're talking about some of the biggest retail conglomerates that have been around for decades and are household names.
That's because this plan includes many advanced features that are ideal for any company that has high-volume sales on a constant basis. However, you can also use this plan if you have a small company, though it's only worth it if you have a large team or need a ton of automation.
Which Plan Should You Choose?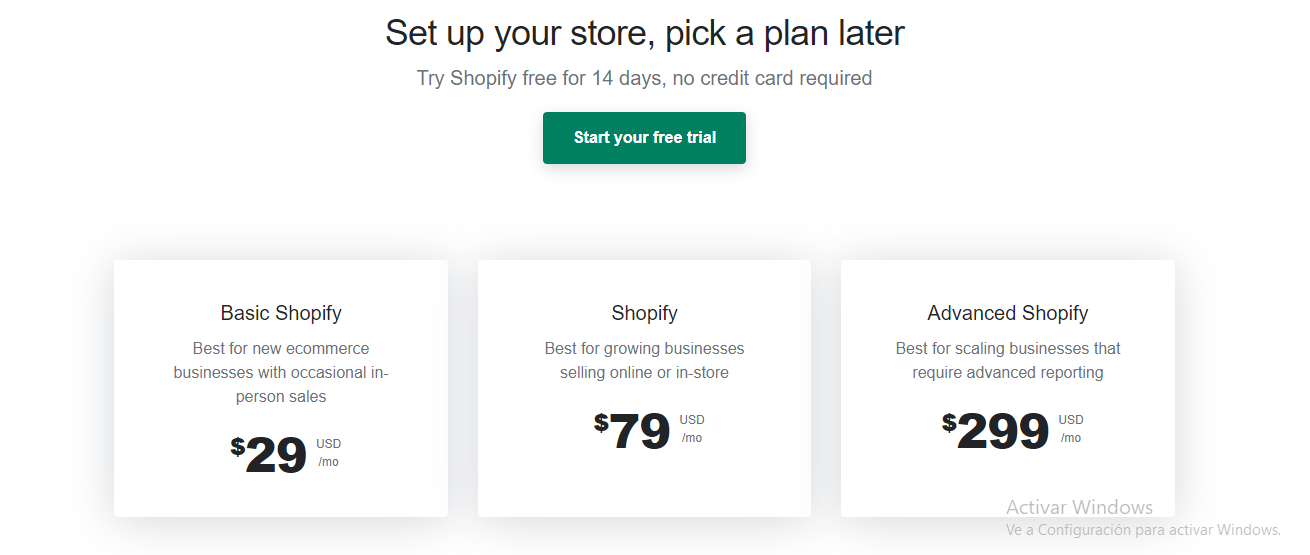 Do you feel overwhelmed by all of the choices? Don't worry. You're not the only one. But there are easy ways to decide which plan is right for you.
Features: All of these plans offer different features. Know what your business needs and find the best plan that suits those needs.
Use: Will you use Shopify for basic needs such as product management or to handle all of your sales on one web platform?
Reporting: What are your main reporting needs?
Transaction fees: Can you afford hefty transaction fees?
Staff accounts: Are you a solo e-commerce owner, or do you have a big team?
Inventory locations: How many do you have?
International selling: Do you only sell domestically, or do you sell/plan on selling internationally?
To make the selection process even easier, there are two main differences between all Shopify plans: transaction fees and reporting. If you require advanced reporting, choose an expensive plan. In addition, you should calculate your average sales and see if you can afford the transaction fees for the plan you want.
Other Features That Cost More
Keep in mind, these may not be the only costs you'll pay for. Shopify also offers different products and services that are available at an extra cost. Factor in the price of these additional features.
Point of Sale (POS)
Point of sale (POS) costs $89/month, including the cost of hardware.
Every Shopify plan, including the Lite plan, includes POS features — though the advanced plans have more comprehensive plans. The $89/month more so goes toward POS features you need but aren't included in your plan. This extra cost is beneficial in this way since you get better POS capabilities without upgrading your plan. Hardware is also an important cost to consider if you own a brick-and-mortar store.
Shopify Payments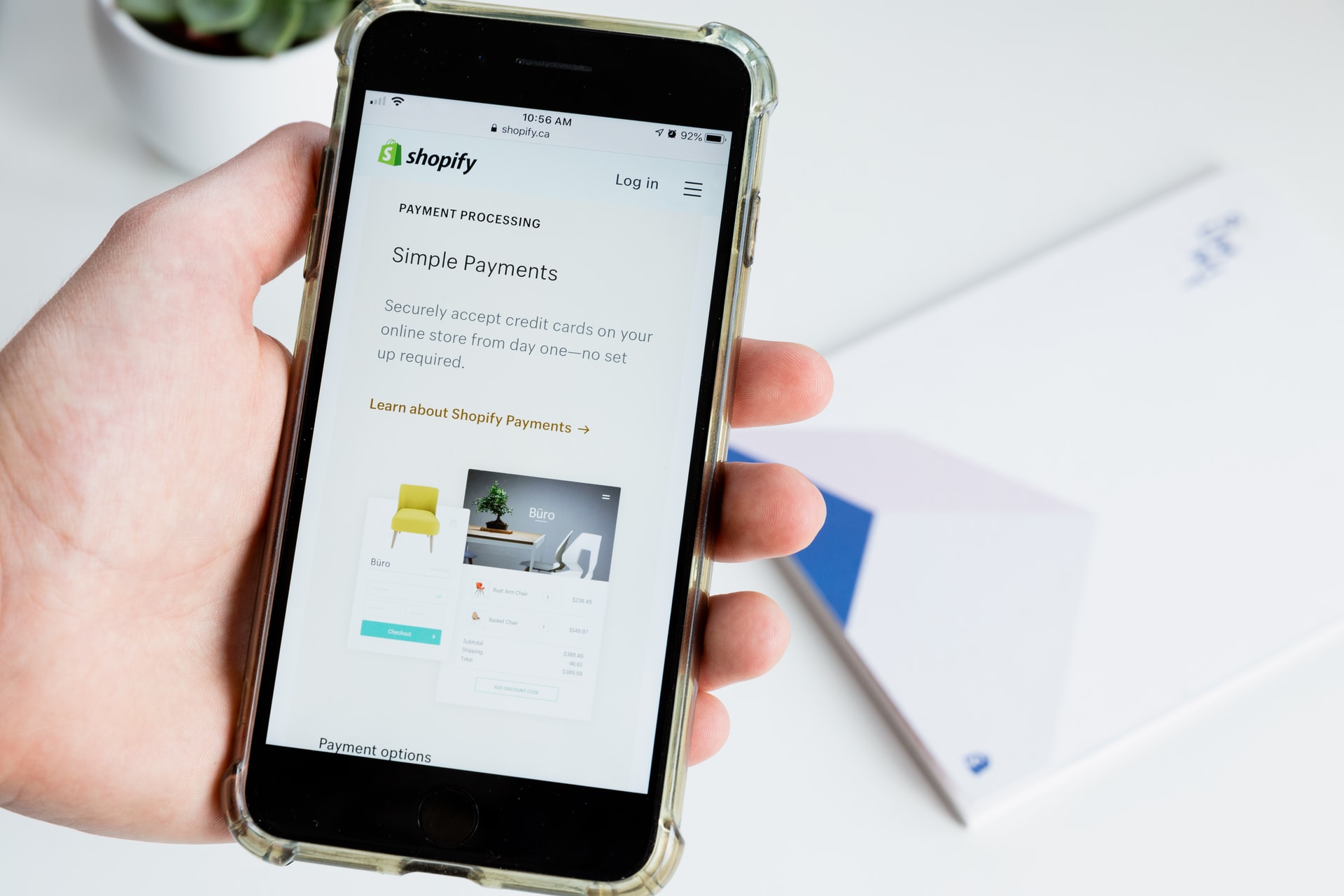 If you want to accept credit card payments, you'll need Shopify payments. This prevents the need for using a third-party provider and you avoid additional fees. With that being said, Shopify Payments doesn't cost anything extra.
Apps
Shopify offers many apps to improve many aspects of your business. These apps vary from inventory management features all the way to website translation.
There are many free apps on Shopify, but most come with a monthly price. The price of these apps vary. There are thousands of apps and you'll likely want to use a handful of them. It's also worth it to list the functionalities that Shopify doesn't include, find apps for those functions, and factor them into your budget.
Email
If you use email marketing, you may want to use the Shopify platform for your efforts. You can send 2,500 emails for free and pay $0.001 per email ($1 for 1,000). If this is too expensive for you, there are many third-party email marketing providers.
Domains
If you want a custom domain name on Shopify, that costs $9/year. You can get a free domain name, but it has the "Shopify" name included in the domain and that's not worth it. You can also purchase a domain from a third party, though I suggest using the Shopify one. Shopify domain names are cheaper than domains from another party. However, purchasing your domain from a third party will make it easier to switch to a new platform.
Alternatives to Shopify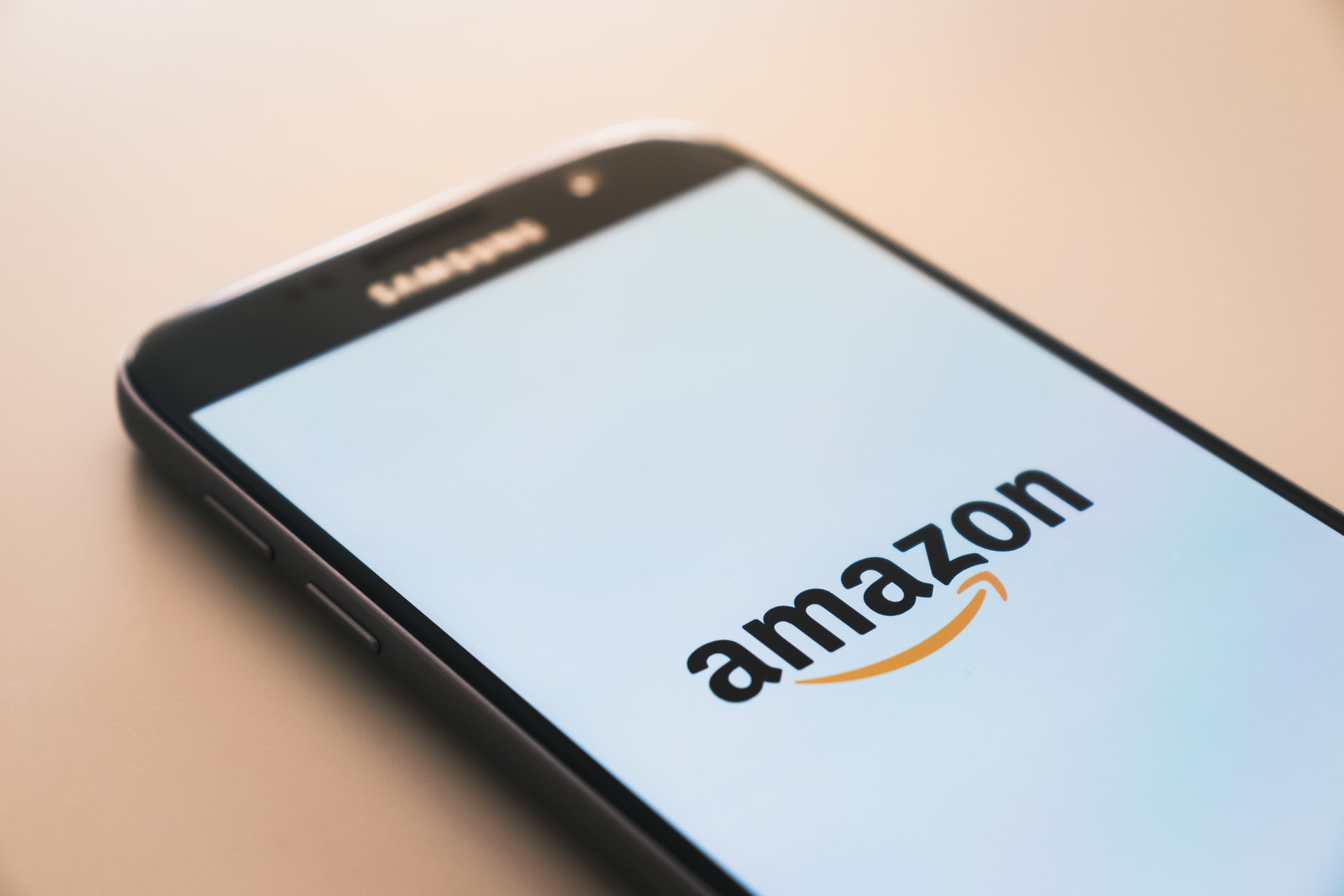 Common Shopify alternatives are online marketplaces, such as:
Online marketplaces are ideal because they come with fewer upfront costs. However, they're ideal for new, small, and hobby sellers. If your store generates a lot of traffic (and ultimately money), then commerce platforms are better for you.
Is Shopify your only commerce platform option? Absolutely not! Other commerce platforms include:
You would be surprised how many other online platforms have commerce capabilities. For example, if you want e-commerce benefits on your WordPress website, you can simply download a few plug-ins or purchase e-commerce website hosting. In addition, other software programs such as CRMs offer commerce functions. Salesforce Commerce Cloud is an example.
How Can I Save on Shopify?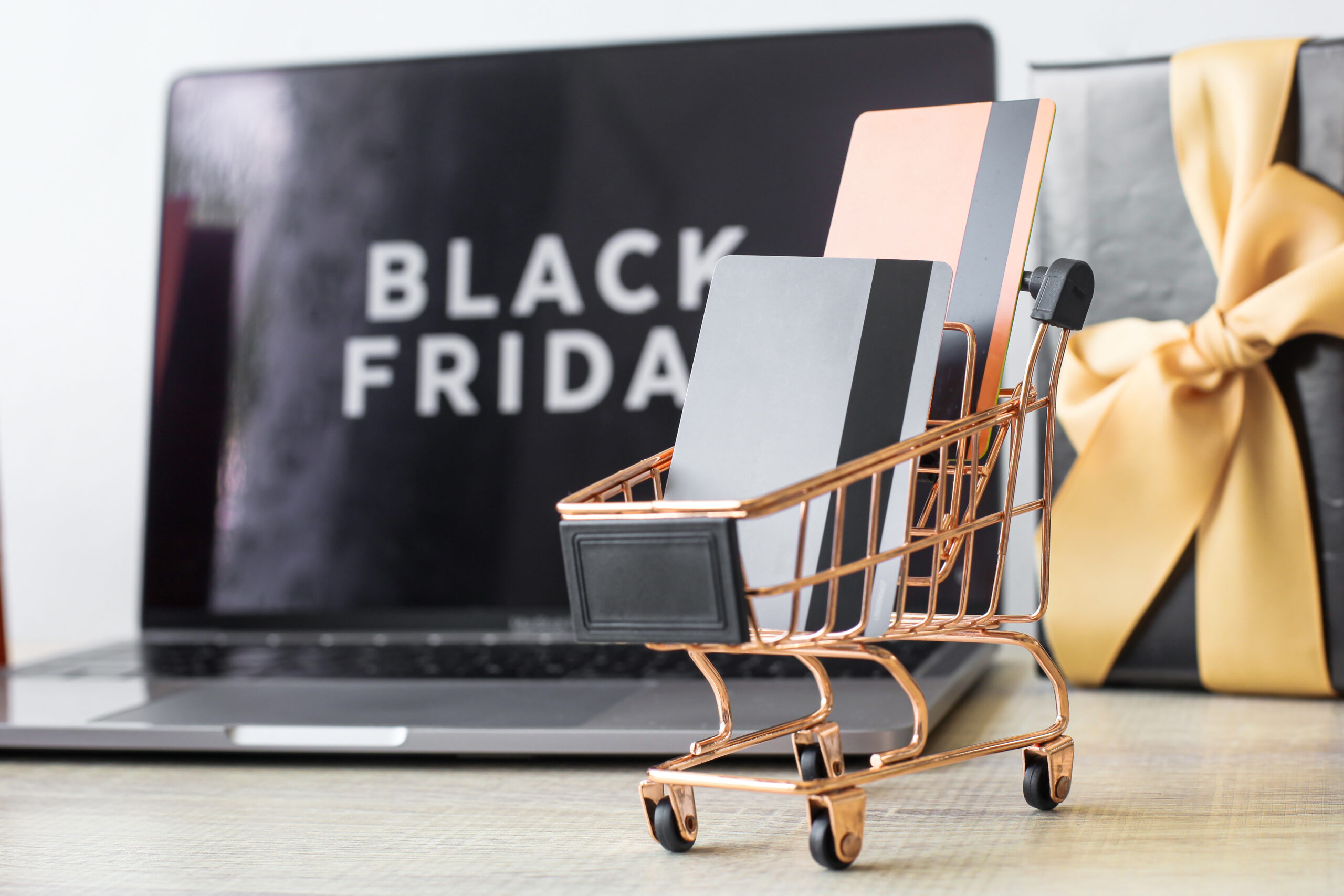 The best way to save on Shopify is to purchase an annual plan or even a bi-yearly plan. The savings you'll experience are between 10% – 20%. Otherwise, there aren't many ways to save on a Shopify plan. Fortunately, Shopify doesn't have any setup fees, bandwidth fees, and you can cancel your plan at any time. They offer a 14-day free trial if you're unsure.
FAQs
Question: Can I Make A Lot of Money on Shopify?
Answer: Yes, but it requires a strategy. First, you have to sell products that are popular. Clothing and art are some of the products that perform best on Shopify. It's also worth it to monetize different areas of your Shopify website. For example, if you also blog, Shopify has a profitable affiliate marketing program so you can earn more money.
Question: How Much Money Does the Average Shopify Seller Make?
Answer: The average Shopify store makes $72 per customer. However, there are both high and low-earning stores.
Question: How Do Taxes Work on Shopify?
Answer: More states/provinces and countries are cutting down on sales taxes with online selling. So how does that work as a seller on Shopify? Shopify doesn't file or remit your sales taxes for you. You'll have to register your business with local authorities in order to collect and remit sales taxes. However, Shopify does offer reports that make calculating sales tax significantly easier.
What if you want to sell your products to other states and even internationally? Other platforms, such as Amazon and eBay, collect and remit sales taxes for sellers.
Keep in mind, not every state collects sales tax. And most states won't even require sales tax unless you reach a certain level, such as $100k in sales or a certain number of sales. It's still best to research the states you earn the most sales.
Question: Does Shopify Have Website Setup Fees?
Answer: Nope! The setup fees are included in the monthly price for the plan. Keep in mind, any extra website features you need may cost extra, especially if you use Shopify apps.
Question: Which Countries Is Shopify Available?
Answer: Shopify is available in multiple countries, such as:
• USA
• Canada
• United Kingdom
• Australia
• New Zealand
• Several EU Member States (Austria, Belgium, Germany, Italy, Netherlands, Spain, Sweden, Denmark, etc.)
• China
• Japan
• India
• Singapore
Technically, you can actually use Shopify in any country. These countries are the only ones that accept Shopify Payment Processing. If your country isn't listed, you can use Shopify, but you need to use a third-party payment processor.
How to Find The Best Shopify Pricing Plan: Bottomline
Shopify is one of the most popular e-commerce platforms.
If you're interested in signing up for Shopify, you probably noticed they have several plans. From Lite for small stores all the way to Plus for enterprises, Shopify has something for just about every seller. Which one is the best for you? Gauge this by what you can afford and which features you need. If you're still unsure and your store is brand new, choose either Lite or Basic and upgrade when necessary.