Last Updated on April 22, 2023 by DMEditor
This CartHook review will tell you everything you need to know about the powerful sales platform and whether you need it for your Shopify eCommerce store.
It's no secret that Shopify has labeled CartHook as one of the best apps to integrate its eCommerce solution. CartHook claims to help its license holders increase their Average Order Value (AOV) and upsell revenue with minimal fuss. For example, success stories report upsell revenue rising by 137% using the CartHook app.
But are these claims accurate? That's up to you to decide.
If you're interested in finding out if CartHook is the right fit for you, then keep reading this article. I'll be discussing the pros and cons, customer reviews, and delivering a clear buying decision.
Enjoy!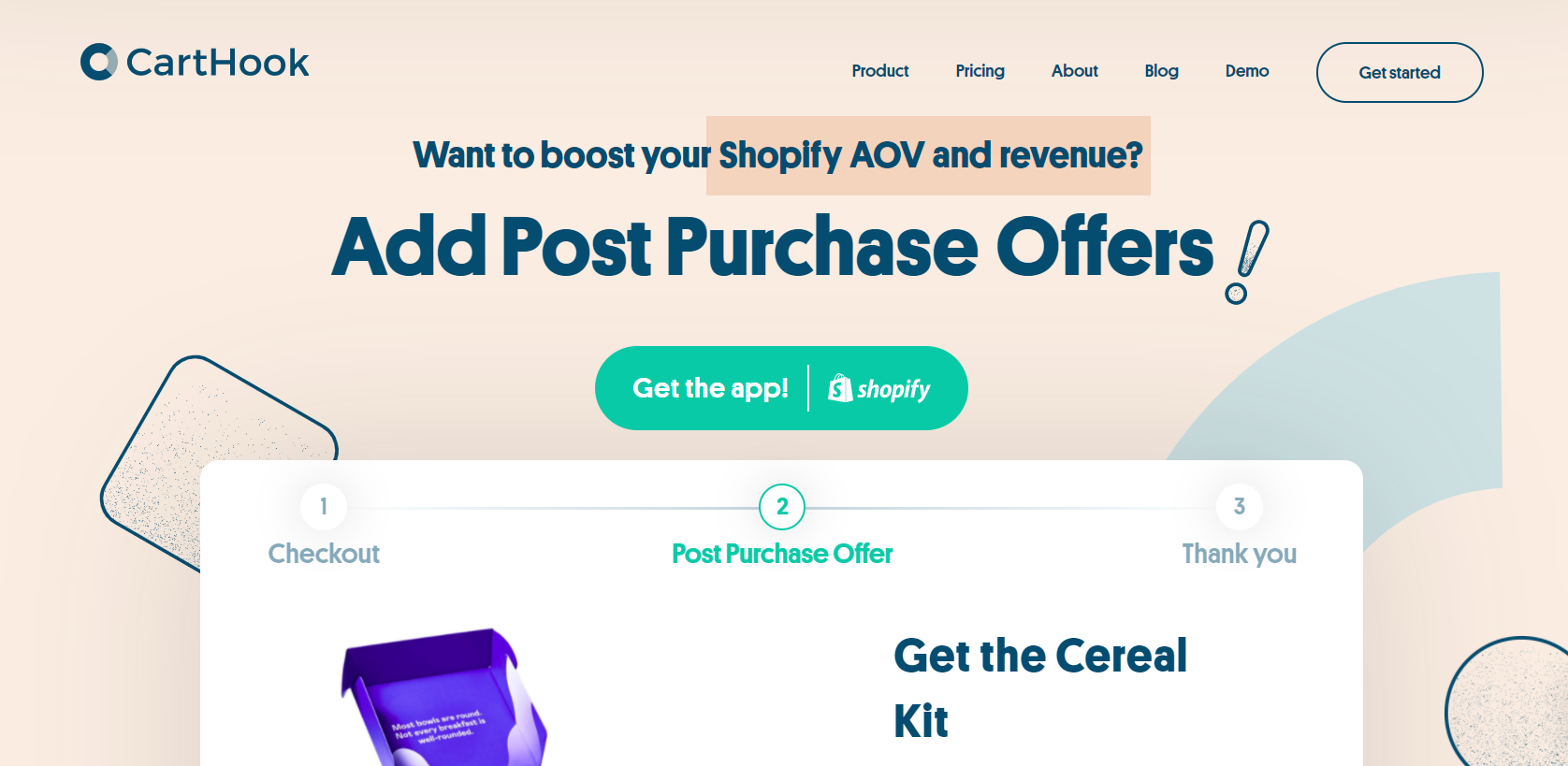 What is CartHook?
CartHook is a SaaS company that's easily integrated with Shopify. You'll be pleased to hear that the company believes eCommerce is the future of retail around the globe. So, the CartHook brand has committed to helping Shopify brands thrive. When CartHook license holders succeed, CartHook succeeds.
CartHook license holders have the power to create one-page checkouts while benefiting from post-purchase selling features to increase their bottom line. So, this solution suits businesses with a steady stream of site visitors seeking to maximise customer revenue and retention.
CartHook Review – A Bit about CartHook's Identity
If you're someone who cares about getting to know the brand's you work with, this section is for you.
So, what's CartHook's identity?
That's a question that's easy to answer by looking at the company's core values. Culture at CartHook evolves around doing things with purpose and identifying the right or ethical thing to do. What's more, the business encourages everyone to feel welcome and appreciated by encouraging all members to participate.
Last but not least, being humble in the pursuit of success is of the utmost importance to the team at CartHook.
CartHook Review – CartHook Documentation for Customisation
CartHook provides documentation that lets you edit its interface using JavaScript and HTML. This information is crucial if you want to make your store's branding shine through. Here's a link so you can learn more about CartHook documentation.
CartHook Review – The CartHook Blog Paints the Picture
Blogging is an excellent way of telling a brand's story. We can learn a lot from reading the CartHook blog with that in mind. For example, we know that the company is an expert in all things Shopify and eCommerce. What's more, the company is committed to helping teams excel at generating post-purchase revenue.
Without question, the CartHook blog is an informative resource worth checking out.
CartHook Post Purchase Offers
CartHook offers outstanding post-purchase offer features. According to Shopify, it's one of the best Shopify apps and therefore unsurprisingly a Shopify Plus Certified app. That's quite the achievement considering there are only 75 Shopify Plus Certified apps.
Key results to support CartHook's reputation include a 24% increase in AOV for "Disco Skincare for Men" and a 137% increase in upsell revenue from a non-alcoholic spirits brand. Hence it's safe to say that CartHook is an excellent solution with many good numbers to back up its effectiveness.
In short, CartHook is a strong service.
CartHooks's Interface and Impressive Features
You'll be able to create an unlimited number of post-purchase checkout funnels with CartHooks. I like how you can set specific criteria concerning when a funnel should display. For example, any of the following actions trigger a funnel: a certain product is purchased, a particular order value reached, or a specific quantity of products sold.
Each CartHook's funnel allows you to create a maximum of two offers available after selling an item. Having already made the offers, you select the most applicable one. Further, you can prioritize which offer you want to display if you're running multiple funnels with many suggestions.
I'm a big fan of customizing the layout of funnels and checkout in CartHook. You can personalize page elements to make your offers more appealing. CartHook one-page checkouts can include lots of interesting post-purchase features.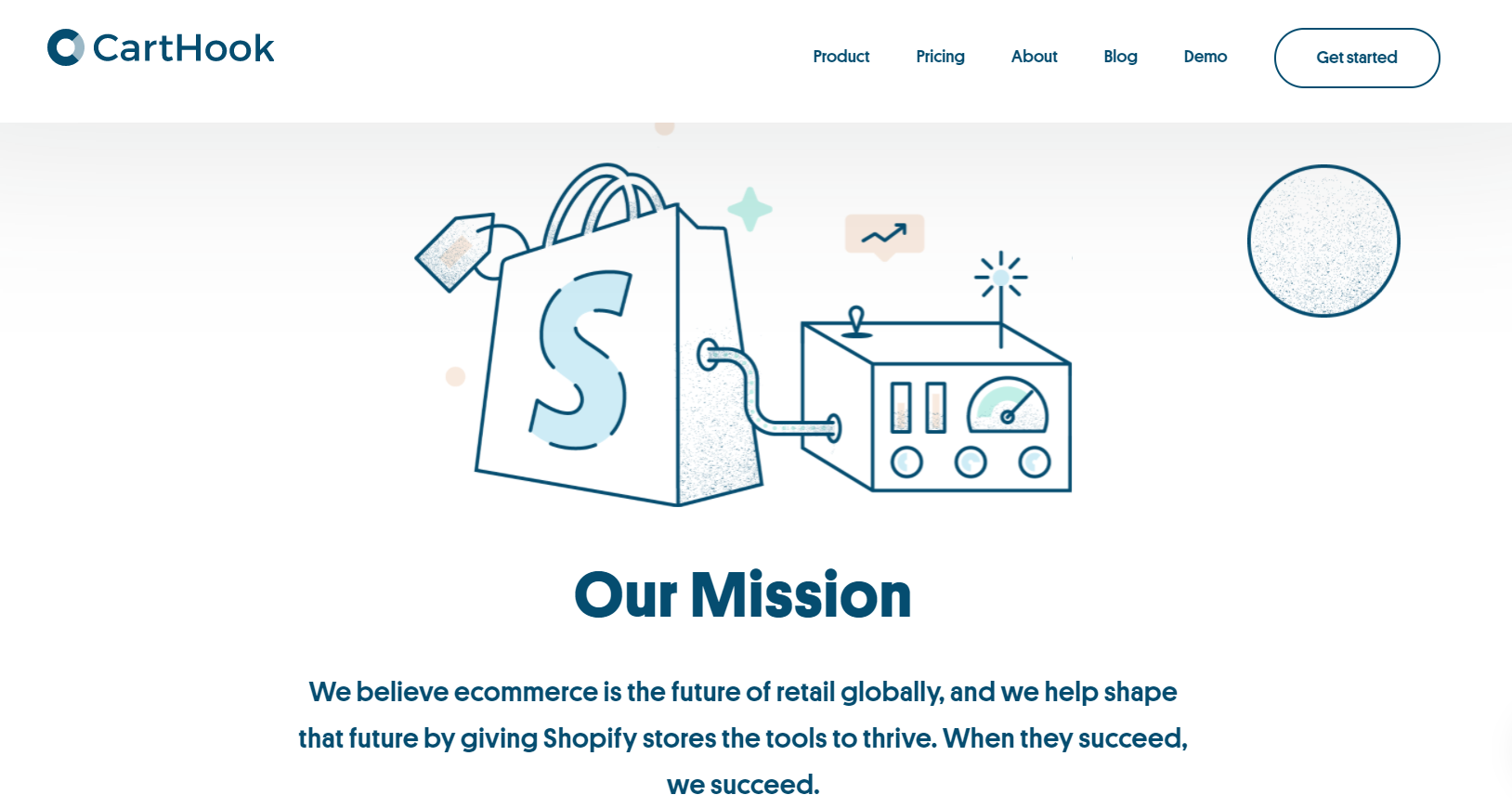 CartHook Review – Checkout Integrations
This review wouldn't be complete without mentioning some of CartHook license holders' opportunities for integration. Shopify is, of course, one option at your disposal, but you'll also have Google Analytics and Stripe. See a complete list HERE.
CartHook Review – Interesting CartHook Facts Taken from Crunchbase
If you're someone who used Crunchbase as a means of prospecting, here are a few facts and figures you might want to consider.
Headquarters: Portland, Oregon
No. of Employees: 11-50
Last Funding Type: Debt Financing
IPO Status: Private
Company CB Rank: 34,658
Total Funding Amount: $1.7million
Annual Revenue: Approximately $3.9 million
CEO: Emily Foreman
CartHook Review – Other Important Snippets of Information
CartHook Review – WorkFlows by Recharge and CartHook
CartHook and WorkFlows by Recharge are incompatible, so you can no longer use the checkout on your Shopify store should you wish to implement CartHook.
CartHook Review – WordPress Isn't Too Active
I don't think CartHook is available to WordPress users. A CartHook plugin integration with WooCommerce is available on WordPress. But CartHook hasn't updated its plugin in six years, so it's probably not a great choice.
CartHook Review – CartHook and Klaviyo to Maximise Customer Lifetime Value and Growth
Carthook can be integrated with Klaviyo to increase customers' average order value while ensuring you'll have the tools available to market your business effectively. Therefore this integration is worth mentioning because CartHook lacks the marketing features to attract and nurture leads into becoming customers.
CartHook Review – A Few Alternatives Worth Considering
So far, I think I've painted CartHook in a more than good light. However, you might still want to consider some of these CartHook alternatives.
OptiMonk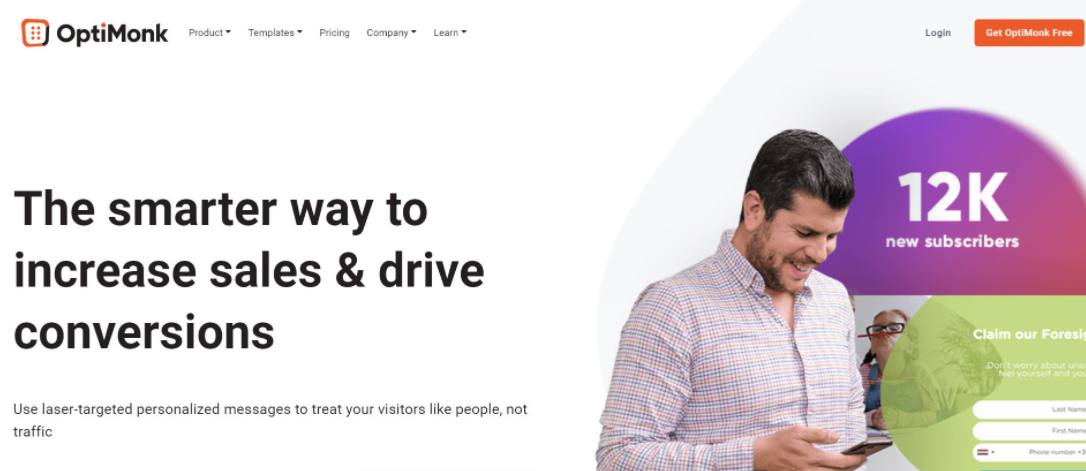 According to Datanyze.com, OptiMonk is one of the market leaders regarding all things customer retention and CRO. As such, it's a much more robust solution than CartHook and therefore makes this list.
You'll enjoy the benefits of upselling and cross-selling along with other essential business functions like collecting customer feedback and turning early site visitors into leads. Across the world, there are currently 10,656 websites using OptiMonk to convert site traffic into online revenue.
Meanwhile, a mere 565 website owners are using CartHook to promote their businesses. So, it's critical to realise CartHook is a niche solution designed for post-sale optimisation and not as robust when marketing your eCommerce store.
Without a doubt, you get the sense that CartHook created its software, having identified post-purchase sales features as an area they can compete with OptiMonk.
Sale Cycle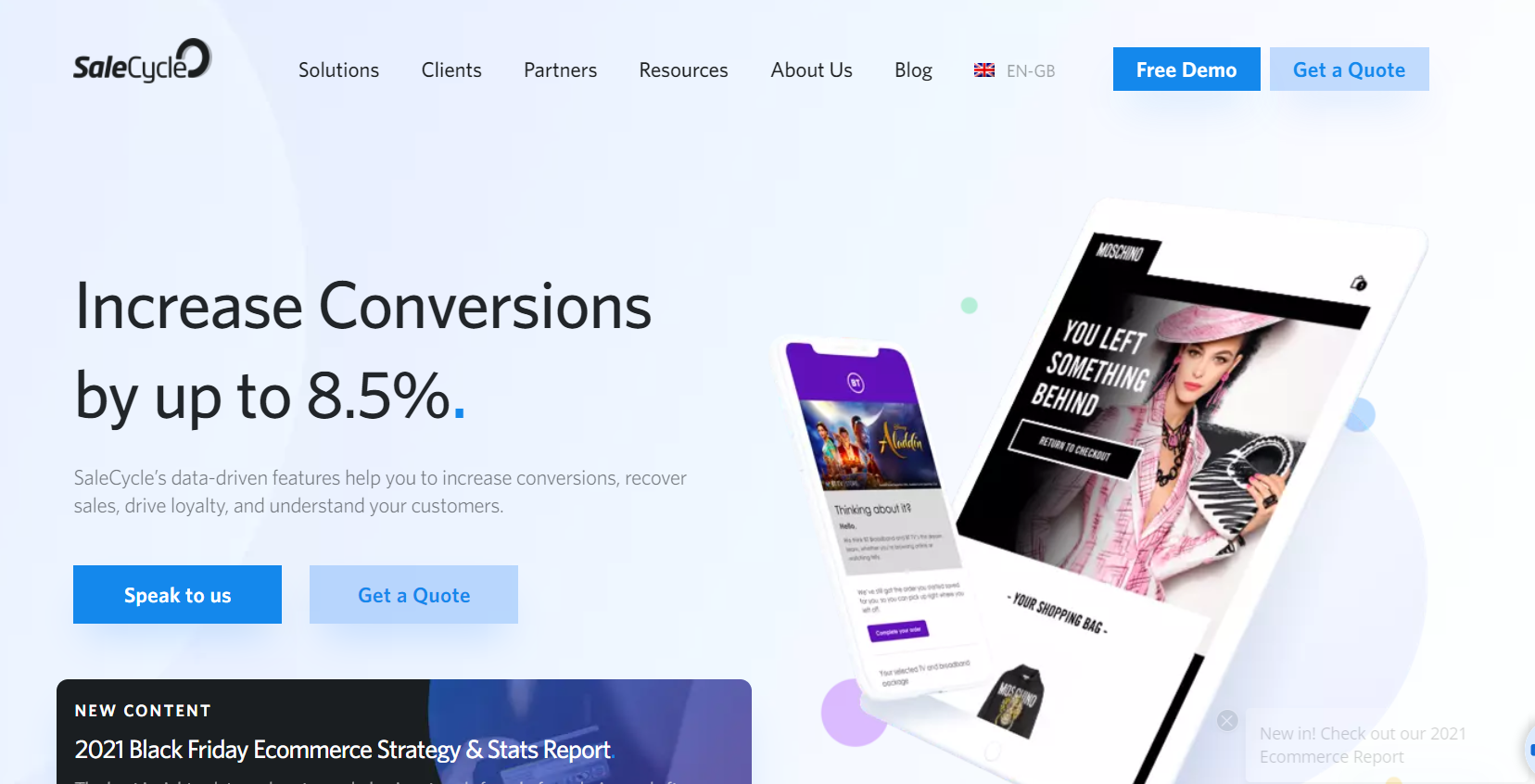 Sale Cycle is another SaaS tool that promises to increase your online revenue. Datanyze describes SaleCycle as a market leader despite being nowhere near OptiMonk in size. But, SaleCycle is still much more extensive than CartHook and does offer more features. SaleHook prides itself on increasing sales, better understanding customers, and driving loyalty.
Like CartHook and OptiMonk, you'll again have access to upsells and cross-sells to ensure customer loyalty. You'll also enjoy valuable tools such as countdown timers, social proof, and voucher codes to push people into buying. Other noteworthy features include customer consent management and email sign up functionality.
There are roughly 2,300 websites around the world using SaleCycle. That figure is again considerably higher than the number of people using CartHook. If you're looking for something more than post-purchase selling features for your Shopify store, SaleCycle is a valuable CartHook alternative.
AddShoppers

My final suggestion for software capable of increasing your digital revenue quickly and efficiently is AddShoppers. This CartHook competitor helps you get the right offers in front of the right customers at the opportune time. Thus inspiring customer loyalty and always maximizing your online store's revenue stream.
OptiMonk has a market share of roughly 17%. Can you guess the market share of its nearest competitor? That'd be AddShoppers, with a market share of approximately 10%. So this SaaS shopping cart solution is undoubtedly a viable CartHool alternative.
AddShoppers provides you with all the features and tools you'll need to increase your AOV. With this competitor, you'll be able to benefit from targeted messaging, coupons, and emails to ensure your customers complete their purchases.
But, do be aware that this solution is for people selling through social channels. CartHook is a better option if you want to add some upsells and cross-sells to your Shopify store. Nevertheless, AddShoppers is an indirect CartHook competitor worth mentioning.
CartHook Review – Other Noteworthy Alternatives
Miva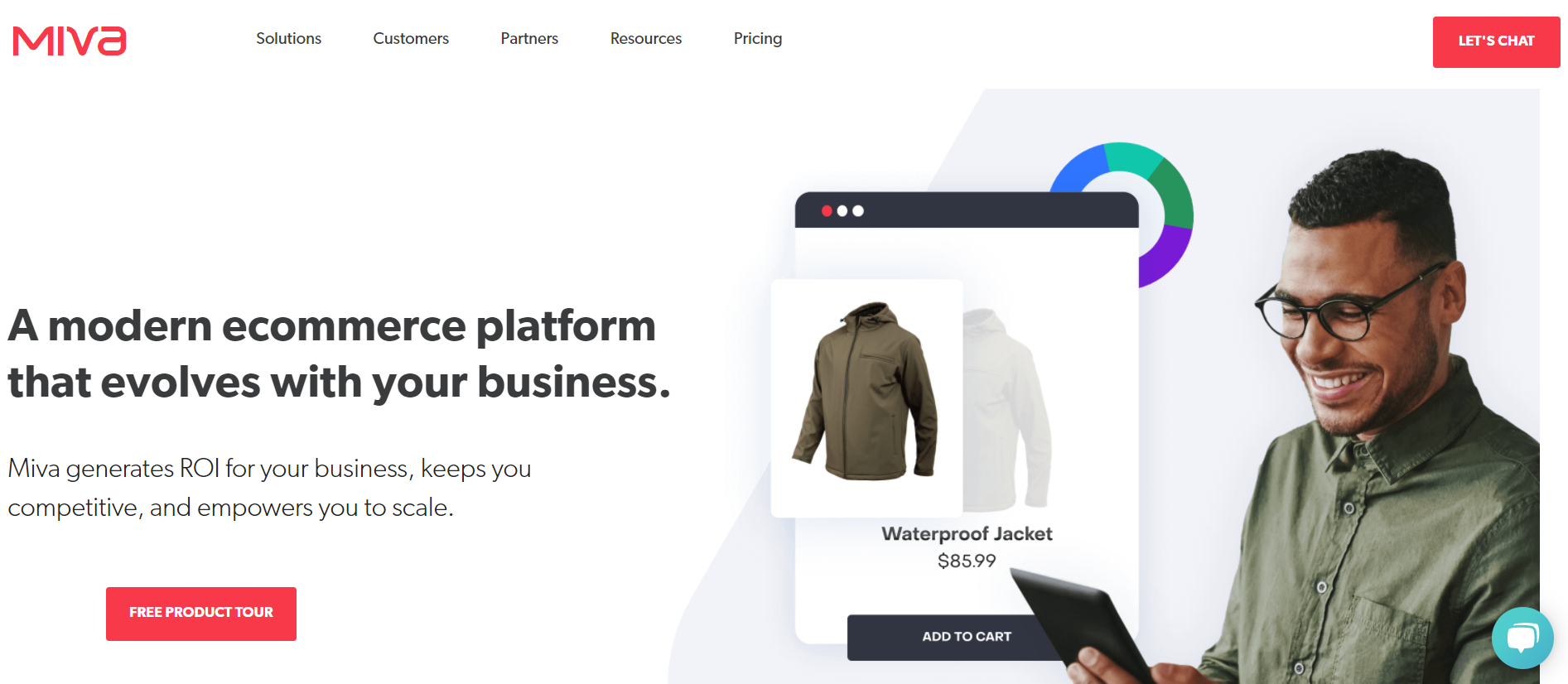 Miva helps brands to increase their AOV. Hence as your business grows, the Miva platform will provide you with the selling features needed to optimise sales. This CartHook competitor is undoubtedly worth checking out.
Kartra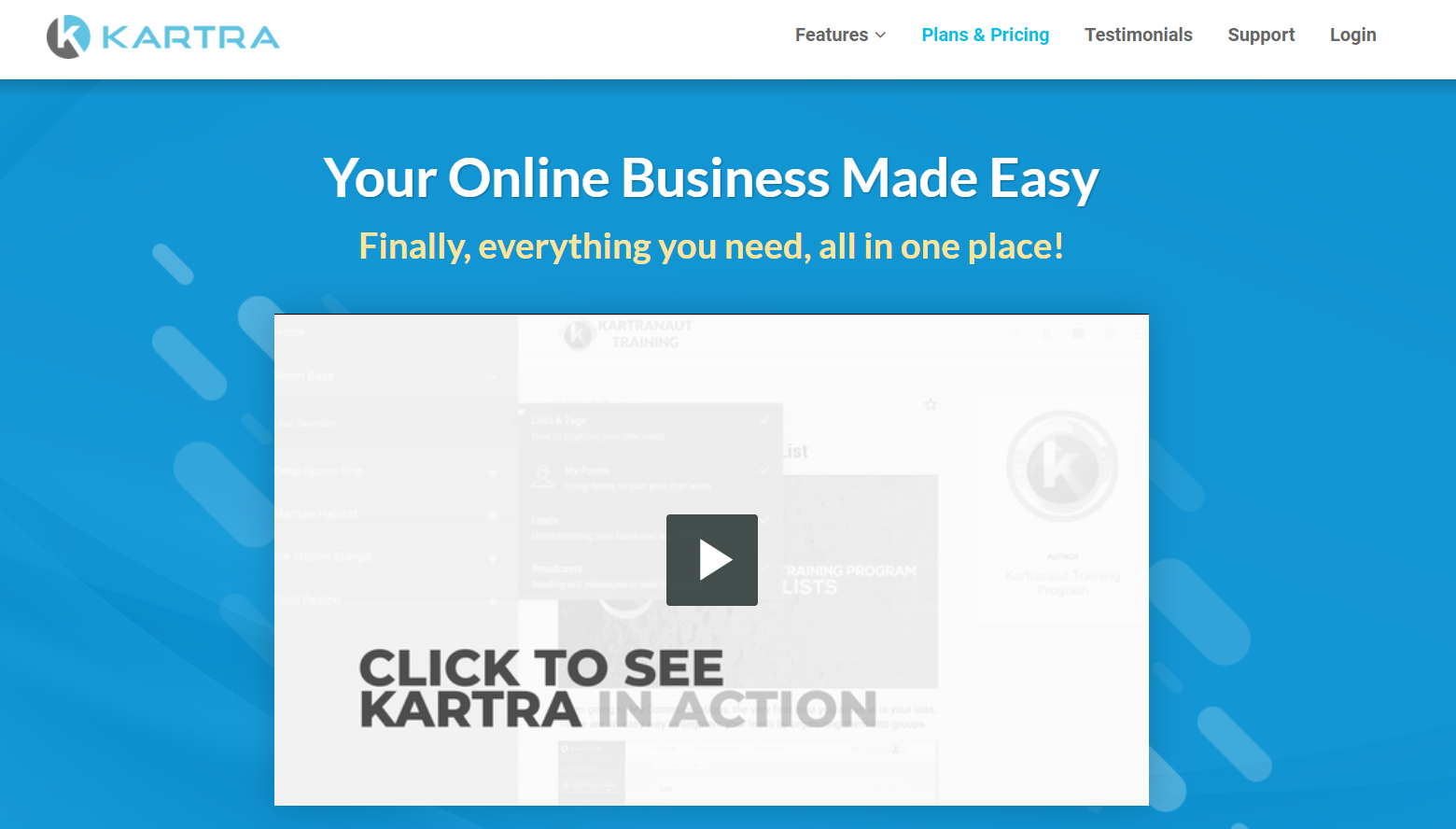 This powerful marketing tool is good at everything, so I thought, "why not include it on my list?" Kartra has made Capterra's shortlist for the top lead capture and landing page building SaaS services. You'll enjoy upsells and cross-sells, ifs and then marketing automation, and valuable features that benefit you outside of the funnel.
CartHook Review – Pricing
Let's take a look at how CartHook's pricing operates.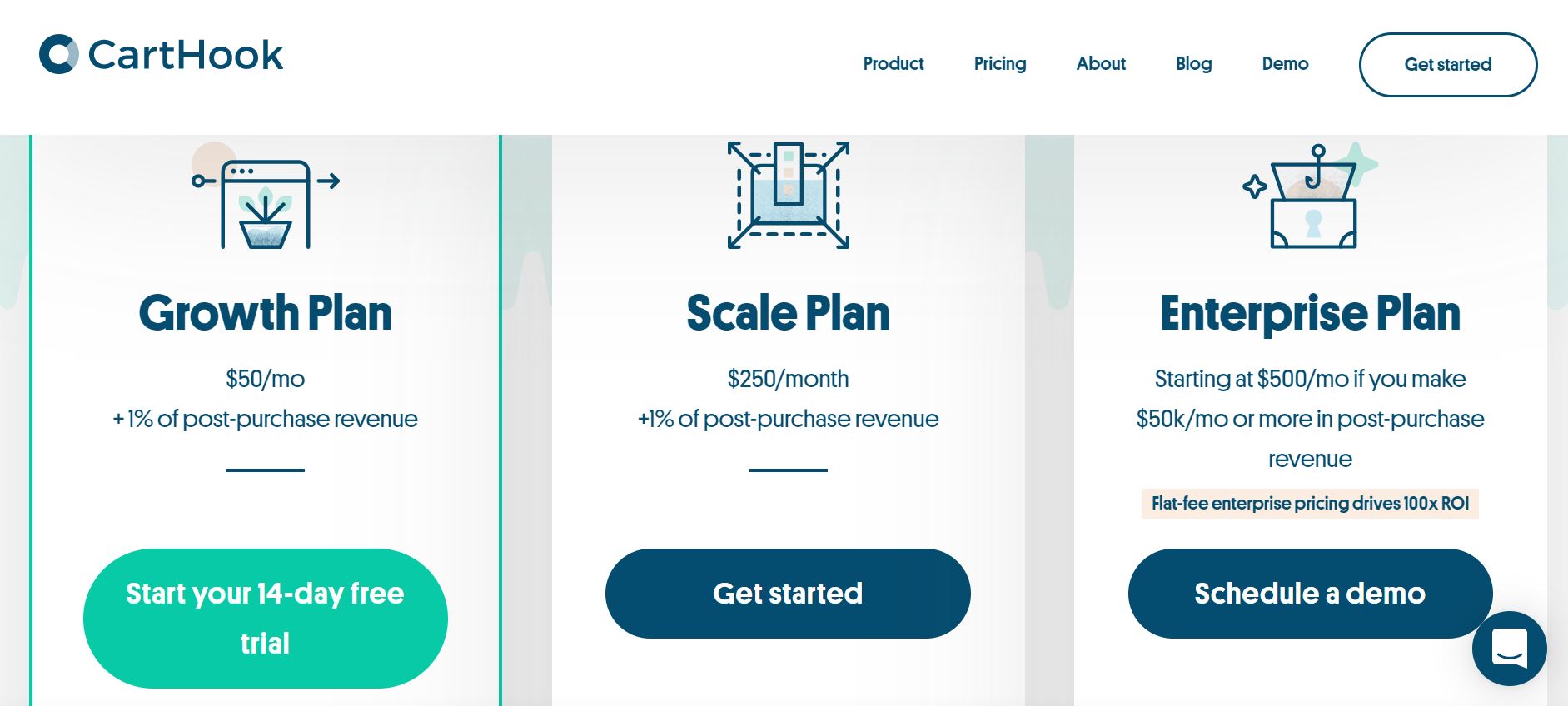 CartHook's Free Trial
CartHook offers its license holders a 14-day free trial, which is an excellent way of getting to know the platform's interface.
CartHook's Different Pricing Plans
Now, let's outline some of the pricing plans available.
Growth
CartHook's Growth plan is the cheapest of all three options, barring the free trial. You'll have to fork out $40 each month to access this plan and 1% of your post-purchase revenue. You'll benefit from:
Unlimited post-purchase sales funnels that don't require customers to re-enter their details
Full integration within your Shopify funnels
Offer triggers customisable to suit your needs
Design capabilities for branding
No coding needed to get set up
Data analytics
Live chat support
Billing integrated with Shopify
Most stores will enjoy a 100x ROI
Scale
CartHook's Scale plan costs license holders $250 monthly, including one per cent of post-purchase income. Has everything in Growth plus:
A/B Testing to ensure CRO
Metrics and accept/decline logic
See total visits, conversion rates, revenue, and revenue per visitor within each offer/offer set
Concierge support to ensure you optimise post-purchase revenue
Enterprise
This option is for more extensive operations needing more robust post-purchase sales functionality. CartHook enterprise pricing starts at $500/mo so long as you're making more than $50,000 per month in post-purchase revenue.
CartHook Review – Support Is Good
CartHook support is strong, and there are many reasons why I say that. Firstly, you can reach out to CartHook using this email address: [email protected] should you wish to ask a question or provide feedback.
The post-purchase selling platform has some valuable content in exchange for joining its email newsletter. For example, its AOV boosting checklist is an excellent example of helpful free content. The CartHook blog is insightful, webinars are available, and a great deal of social proof.
One thing I'd like to point is the absence of a solid case study. So, that's somewhere I think CartHook can improve. Finally, CartHook offers a solid knowledge base and answers FAQs quite well.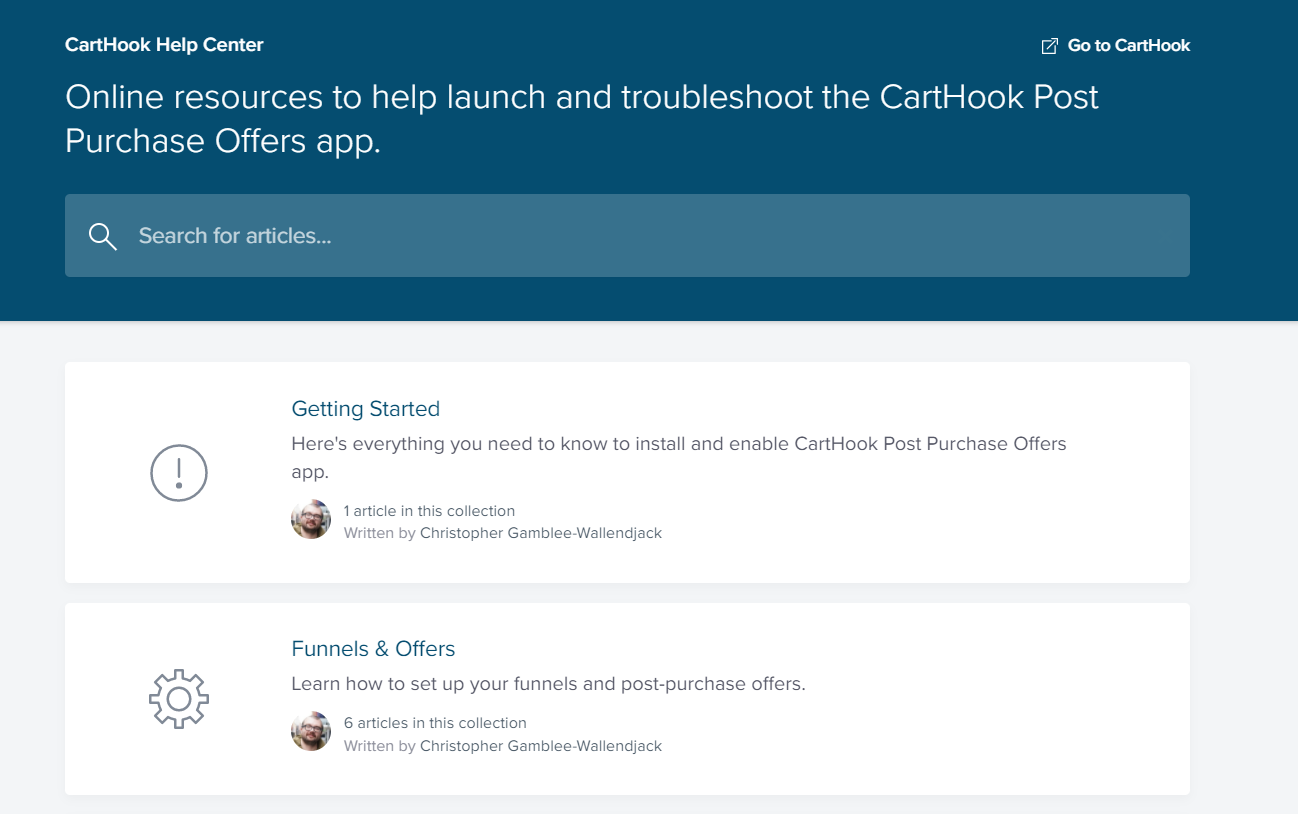 CartHook Review – Pros and Cons to Consider
Let's now discuss the pros and cons of using CartHook.
Pros of using CartHook
Good automation and upsell opportunities
Easy to use interface
Connecting your website to CartHook is straightforward
Data available to help you improve funnel performance
Customer support have more positive stories than negative ones
Useful blog and helpful resources
CartHook abandoned cart email notifications
Cons of using CartHook
Limited to being a post-purchase selling tool
Some bugs reported, for example, embedding YouTube videos in sales funnels
Not worth the price unless you're earning a reasonable sum of money through your online store
Some feel that the CartHook campaign builder is "spammy."
CartHook Review(s)
If you're looking for genuine CartHook reviews, I'd recommend visiting the Shopify app store. These reviews are up to date.
Something that can't be said for Capterra. Multiple reviews are two and three years old, so they're clearly out of date and therefore unreliable. G2.com offers CartHook reviews, but these also look out of date, barring the odd exception.
Reading some reviews created by popular blogs and influencers is the best option. These CartHook reviews are likely to contain a guide or tutorial element, so you should know whether CartHook is for you.
You can also try typing in "CartHook vs" into Youtube and Google to see what comes up. Compare and contrast popular CartHook competitors against the platform to understand how CartHook performs on the broader market.
FAQs
Question: Does CartHook Replace Shopify Checkout?
Answer: No, CartHook doesn't replace Shopify's checkout. Instead, both platforms work alongside each other. You can use CartHook to build and customize one-page checkouts while generating increased revenue by adding post-purchase one-click upsells.
Question: What is Shopify CartHook?
Answer: Shopify CartHook is an integration that helps you make more money online using post-purchase features. You can build a complete post-purchase sales funnel with checkout to help you optimise your offers based on what customers purchase. So, you're essentially guaranteeing an increase in sales due to the features and level of personalisation on offer.
Question: How Does CartHook Work?
Answer: Here's how CartHook works. First, you get started by installing the app, which shouldn't take too long, depending on your device and connection. Depending on what your customers have bought, upsells are highly personal.
There's a drag and drop builder to help you create post-purchase funnels. Also, CartHook provides access to analytics so that you're constantly optimising your conversion rate. Finally, CartHook support is available to ensure you succeed.
Question: What is the CartHook Logo?
Answer: Here's an example of the CartHook logo. As you can see, it consists of different shades of blue and white. It's a miscoloured circle resembling a C, with "CartHook" bolded to its side.
Question: What is CartHook Checkout?
Answer: CartHook checkout is the tools and resources available to you while using the CartHook application to create a one-page checkout on your Shopify store. However, that's not all. You can use the CartHook checkout funnel to create a funnel, obviously, and then sell physical products using one-click upsells. You can then use this funnel to sell physical products through your Shopify store.
Again, please remember that CartHook's checkout doesn't replace Shopify's checkout but rather works alongside its counterpart. Click HERE for more information.
CartHook Review – Buying Decision
Overall, I think CartHook is a service worth buying. CartHook is labelled a Shopify Plus certified app, meaning the platform finds itself in esteemed company with less than 80 other apps holding that honour. What's more, the selling tools make sense, and there's any amount of social proof out there speaking to the company's worth.
However, it's not all positive. For example, CartHook isn't worth buying unless you've got good traffic to your website. Kartra is a much better alternative should you wish to increase the number of people visiting your store.
Once you've got that consistently large traffic volume, you can use CartHook to increase your AOV. In terms of offering the functionality to help you make more money in the post-purchase stage of the customer journey, CartHook is an excellent option.