Last Updated on April 22, 2023 by Ewen Finser
In this BigCommerce vs Volusion comparison, we will be comparing two fantastic e-commerce platforms to see which one will be better for your business.
An e-commerce platform usually consists of a website-builder which allows your customers to buy directly from you and allows you to get your products out there across the internet to millions of potential customers.
To find out more about what to look for when choosing an e-commerce platform, check out our article here.
The bottom line is this: We think that BigCommerce is the better platform in this review. While Volusion offers some great features and in particular does very well with reporting, we think that BigCommerce, with its multiple sales channels, in-built blog, and wide range of app integrations is better than what Volusion can offer.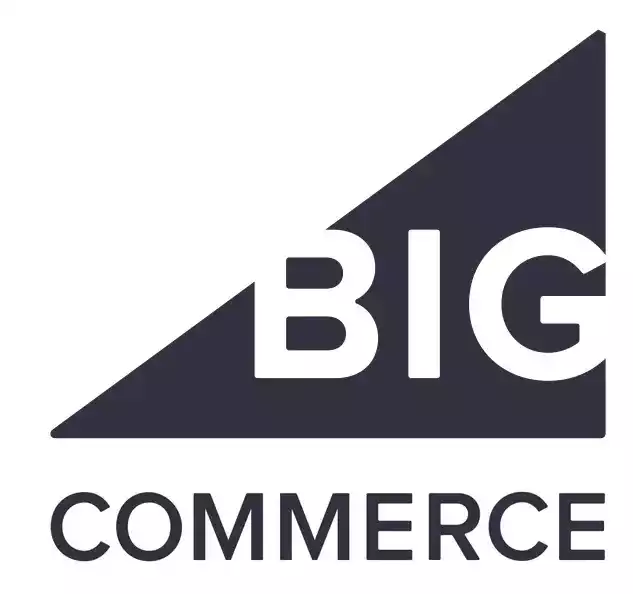 Why do I prefer BigCommerce?
Seamlessly list, optimize, advertise, sell and fulfill products across 100+ channels. All the capabilities of enterprise ecommerce—without the cost or complexity.
Request your Demo
We earn a commission if you click this link and make a purchase at no additional cost to you.
In this comparison we will look at the key differences and features of BigCommerce and Volusion, comparing key features and looking at the price and support available. We'll explore some alternatives on the market and some frequently asked questions and then we'll explain why we think that BigCommerce is the better platform.
Main Differences between BigCommerce and Volusion
The main differences between BigCommerce vs Volusion are:
Volusion has been around for longer, whereas BigCommerce is constantly adding new features and tools to stay innovative.
BigCommerce offers the option to include an inbuilt blog, whereas Volusion does not.
BigCommerce offers nearly all sales features to all its price plans, whereas Volusion unlocks more features as you move up the pricing scale.
Volusion offers pricing based on the number of products and the features you get, whereas BigCommerce price structure is based on your annual sales through the platform.
Volusion offers a wider range of free themes, whereas most of the BigCommerce templates come with a cost.
Of course, there are also many similarities between these two platforms. BigCommerce and Volusion both offer a great website builder, good analytics tools, and a range of selling and payment methods. Both offer great customer support and are very popular with users.
Now, let's look at these two products in detail.
BigCommerce is an all-around e-commerce solution. A business wishing to sell online can get a fully hosted e-commerce website where they can set up an online store and begin to sell their products.
As the store owner, you take control of how you want your store to look, as well as adding products, processing orders, and marketing in different ways.
Tens of thousands of online stores in more than 150 countries rely on BigCommerce to host their websites. Founded in 2009 and based in Texas, BigCommerce offers an all-round solution integrating a wide range of other applications to make your business as flexible as possible.
There are plans available for small to midsize businesses right up to high volume multinationals.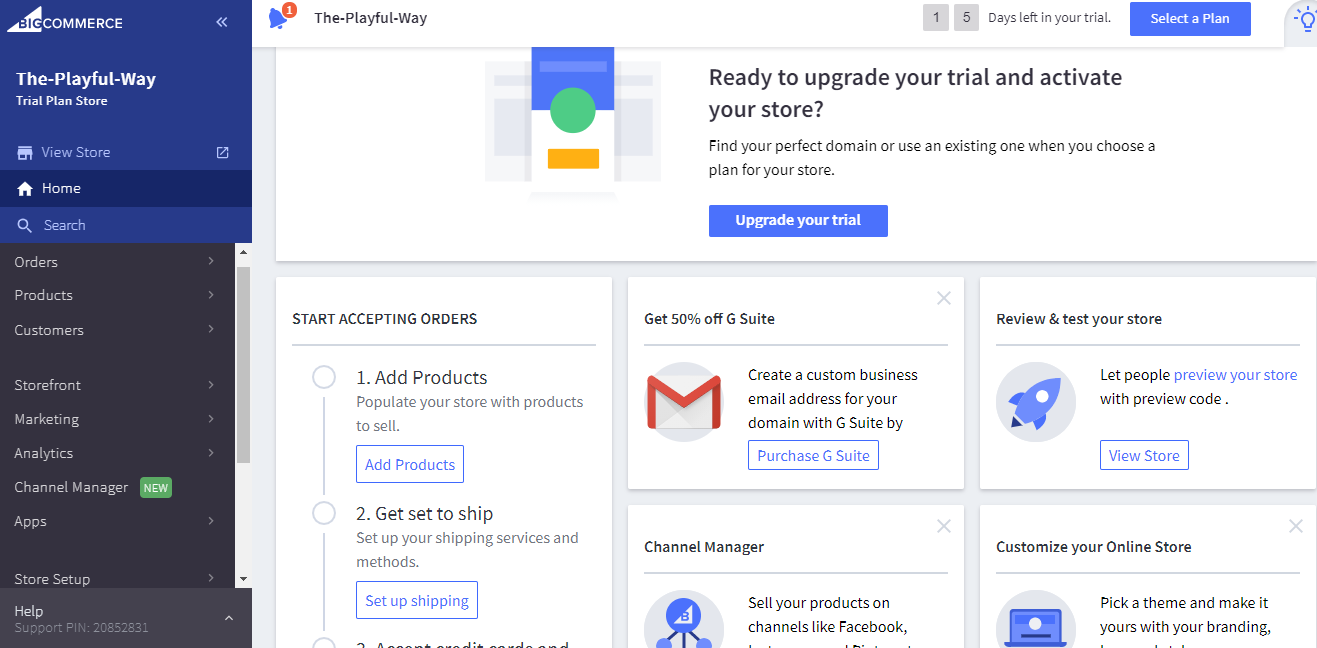 What is Volusion?
Another e-commerce website platform, Volusion was founded in 1999 and is also based in Texas. In its twenty-year history, the company boasts it has served more than 180,000 customers and that more than $29 billion of sales have been processed through their sites.
With the launch of Volusion V2 (now known as VOLT) Volusion has improved the experience for the user, such as a great focus on Search Engine Optimization (SEO), a much faster and mobile-optimized experience for your customers, and more flexible and scalable.
Features of BigCommerce
Most of the BigCommerce features are available on all the plans. Here are the key ones:
A range of different themes and templates, all customizable with colors and fonts, headers and images
Built-in blog
Product reviews
One-page checkout
Integrations with other sales channels and with other apps for accounting, marketing, postage and delivery, and payment
Multiple currencies and the option for translation
Customer groupings
Bulk imports of products
Mobile app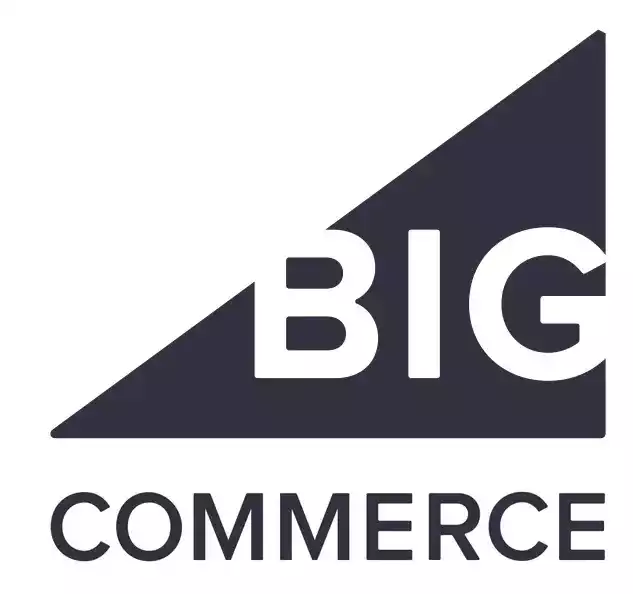 Why do I prefer BigCommerce?
Seamlessly list, optimize, advertise, sell and fulfill products across 100+ channels. All the capabilities of enterprise ecommerce—without the cost or complexity.
Request your Demo
We earn a commission if you click this link and make a purchase at no additional cost to you.
Interface and Ease of Use
The dashboard on BigCommerce is straightforward with a menu down the left of the screen and the main dashboard covering the rest.
A nice feature is a step-by-step approach to getting your store set up and ready to sell. In fact, you can add your products, set up your shipping options and payment methods and be ready to sell in under half an hour.
A wide range of analytics tools are available too, both an overview at the bottom of the dashboard, and in the "Analytics" area of the menu: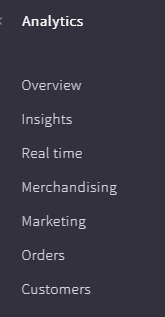 Templates and website build
There are twelve free templates (though in reality, these are variations on four templates) and well over one hundred paid templates starting at $145 (though again, many of these are variations rather than new.
Once you've chosen your theme you can customize by style and choose how each page on your website will look, adding in headers, your own images, how your products are displayed and much more.

You can then edit all the different elements you wish to include in your pages.
A mobile and tablet version of your store is automatically generated, allowing your customers to find you and spend their money wherever they are.
Sales tools and features
Big Commerce integrates well with a wide range of other selling platforms and also provides a "Buy Button" allowing you to embed your products on other websites.
Your website will also be automatically optimized to make it mobile and tablet friendly if that is what your customers are using and the stores have AMP-enabling, a feature that speeds up delivery of web pages on mobile devices.
It's very easy to view your products and the menu across the top allows you to filter this in a range of ways.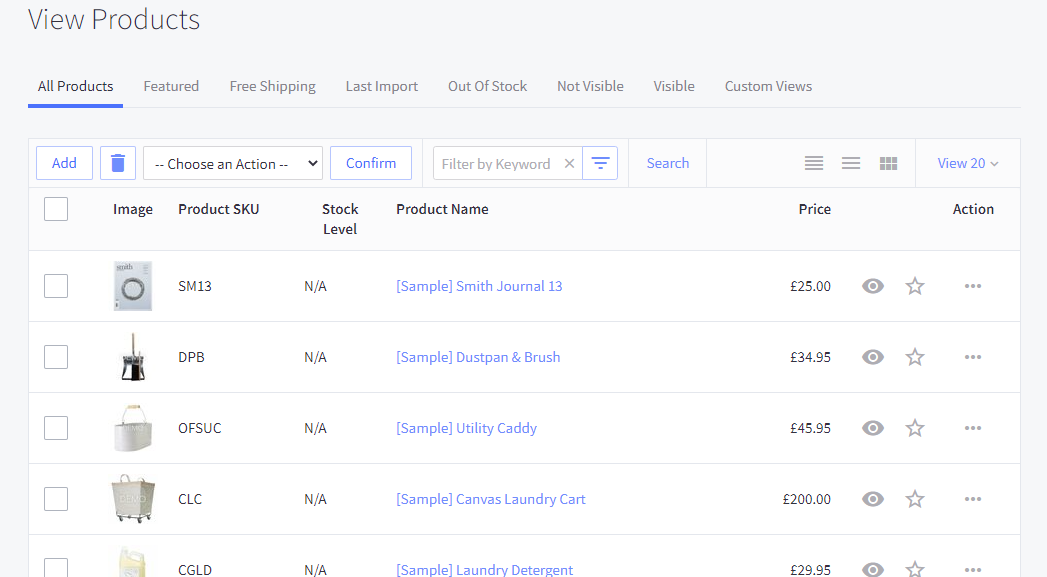 Adding a product is a simple matter with many customizable features.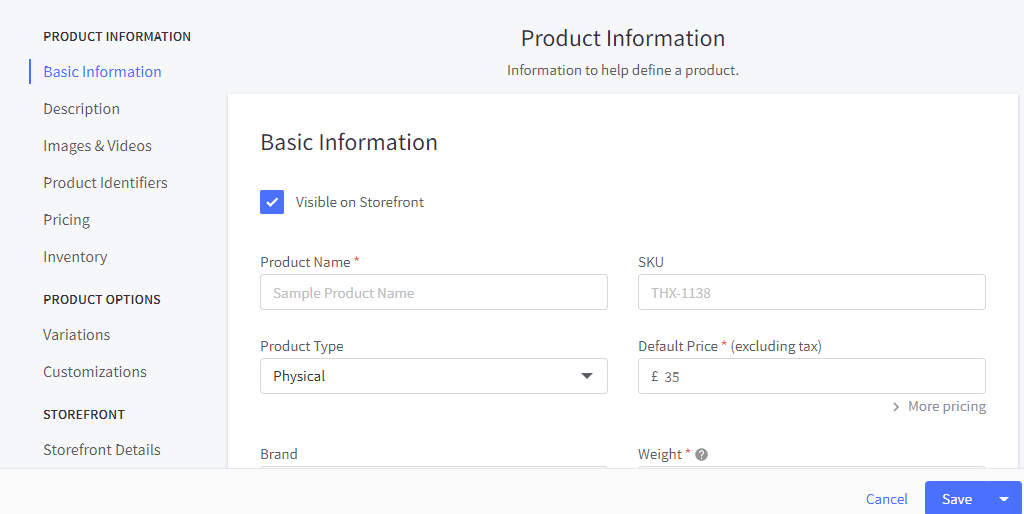 A great feature of the BigCommerce higher price plans is that you can pick up customers who have abandoned their shopping carts before completing their transaction, allowing you to send them an email, a discount voucher, or something else that might tempt them back to your store to complete their purchase.
Payment Tools
BigCommerce doesn't charge you a transaction fee, but you will need to pay a fee to enable a payment gateway.
You have a choice of a wide range of different payment gateways, with a choice of around 65 including Apple Pay, Amazon Pay, PayPal and all major credit cards. All the online payment solutions are PCI compliant and built into the platform.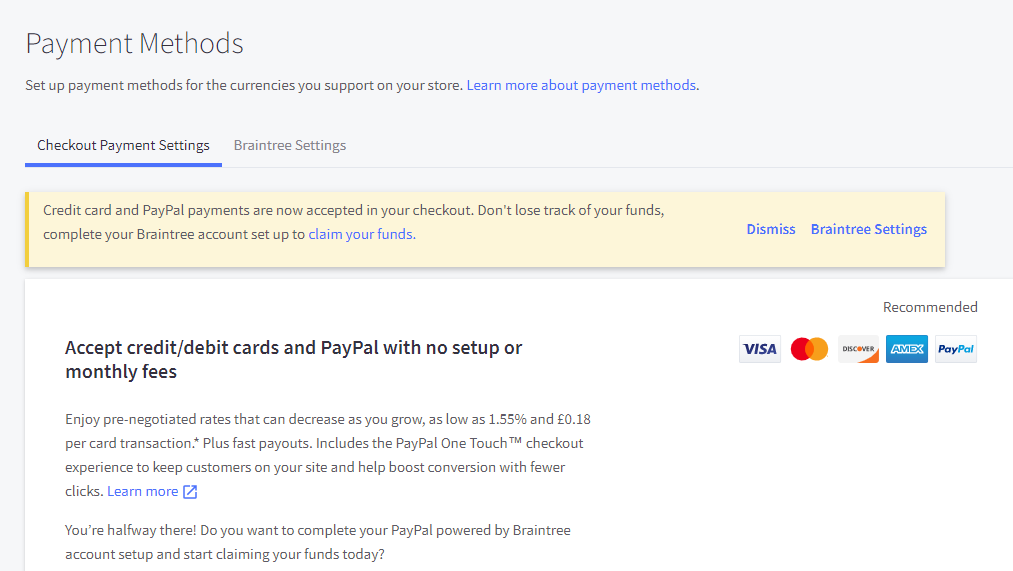 If you're selling in different countries, it helps if you can sell in the appropriate different currencies, and BigCommerce will automatically convert your website template to the appropriate local currency (over 140) for your customers.
In addition, BigCommerce integrates with a range of anti-fraud tools such as Bolt or Signifyd to check out your orders and help protect you from online fraud and with a range of accounting tools such as QuickBooks.

Features of Volusion
Unfortunately, not all the features on offer at Volusion are available at the lower priced packages. Here are some of their key tools:
Good range of free templates and themes, all fully customizable
Product videos
Product reviews and ratings
Some integrations with different payment options
Abandoned cart reports and emails
Unlimited product options
Great analytics and reporting
Interface and Ease of Use
The main interface of Volusion is the main screen and a menu of options at the top. This is pretty straightforward to use.

With Volusion you start off with building your website, but we found it annoying to have to keep switching between the front and back end of your website. The onboarding video does help, but it's still not all that intuitive.
Once you've got your website built though, you get through to the dashboard where you can see that the strengths of Volusion are in their analytics and reporting tools.

A great mobile app allows you to continue updating your products and adding photos, or even check your inventory, through your phone.
Templates and website build
Volusion offers a good selection of 11 free templates and they are all quite distinct from one another, so your online store doesn't end up looking exactly the same as all the others.
There are also 34 paid themes costing $180 each. The themes are pretty good but are quite specific to your particular niche, so within your niche, you are pretty limited. However, you can change your template any time you like and Volusion will automatically reformat your content.
To be honest, creating the store on Volusion is not entirely intuitive, and many users have complained that it's difficult to find things or to know what to do.

With your theme set up, there is an option to customize the color palette and fonts and to add your logo and then you can get started on adding products.
A great mobile and tablet friendly version of your store is created automatically using responsive templates.
It is possible to link an external blog to your Volusion store, but this is not a simple thing to do and it would be better if an internal blog was part of Volusion's offering. There is, however, plenty of options to add customized headers and footers and a knowledge base to your website.
Sales tools and features
The sales tools on Volusion are really good. To begin with, it's very easy to add products and the product video is a great feature that will make your sales platform stand out from the crowd.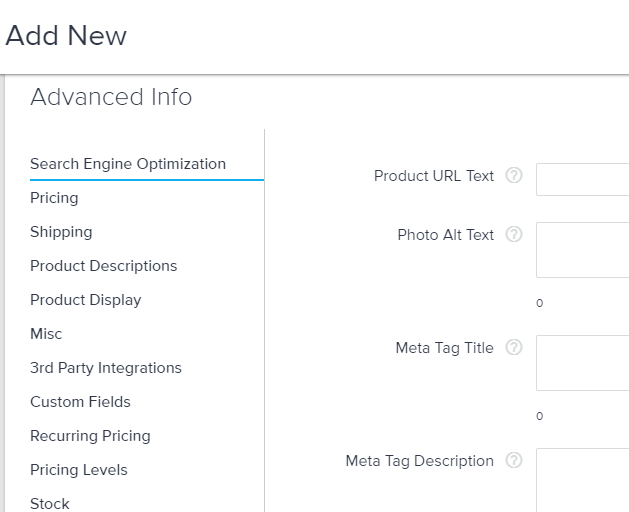 A negative is that you are unable to sell digital products, which is a world of podcasts, e-books, and other downloadable products, which is a bit of a let-down.
Integration with Amazon, eBay, and other sales platforms are available only on the higher priced plans.
There are some great materials available to help you make the most of your business and develop your sales, and SEO and marketing tools are also pretty helpful. Volusion is particularly strong on the range of reports and analytics they offer.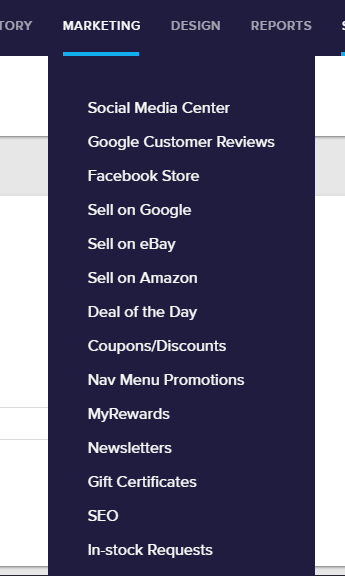 Payment Tools
With Volusion you have the option to set up a range of payment methods (not as many as BigCommerce). These may have their own fees. Volusion also offers their own payment gateway – Volusion Payments.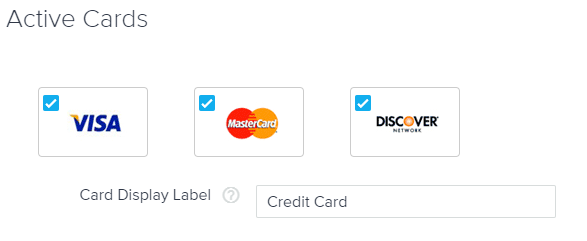 At the moment there is no option for accepting payments in different currencies on Volusion, and we think that this should be something they should consider in the future.
BigCommerce vs Volusion – Support
Both BigCommerce and Volusion offer similar support options and both have largely positive feedback and reviews on their customer service.
BigCommerce offers personal support via live chat, phone, or email. There are a great knowledge base and resource center with webinars, Youtube videos, and a community forum. It has to be said, it is a little tricky to find the phone number!
Similarly, Volusion offers personal support on all but their lowest plan, offering both phone, email, and chat help as well as a knowledge base, webinars, and video tutorials. However, they upgraded to a V2 version of their product and it's important to make sure that you are reading help materials relevant to the platform you are using.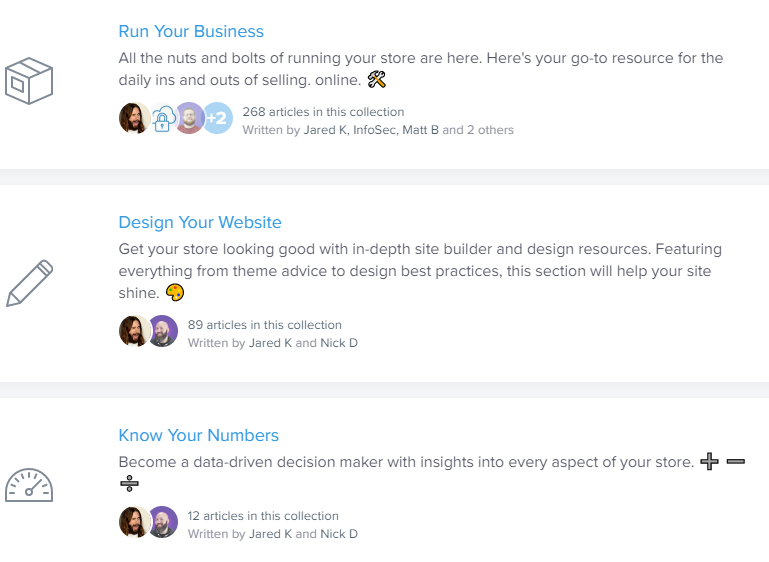 BigCommerce vs. Volusion – Pros and Cons
BigCommerce Pros
Great store builder – allows easy scalability
No transaction fees
Adding product variants is easy and flexible
Fantastic SEO tools
Great customer support
Reliable platform
Wide range of app integrations
You can sell digital products
BigCommerce Cons
You are automatically upgraded to a higher plan if you exceed the sales threshold – meaning your costs could suddenly go up.
The blog is not all that flexible.
In order to make use of their multi-language feature you have to have a good knowledge of code.
Themes are pretty similar – just a change of color in many cases.
Volusion Pros
Great help center and support
Really good reporting and analytics tools
Personalized shipping options
Fantastic selection of varied templates
Volusion Cons
You can't sell digital products
SSL certificate costs extra
No option to include a blog
There are sales limits on the different pricing plans
BigCommerce vs Volusion – Pricing
BigCommerce
BigCommerce offers several pricing levels depending on how much you sell annually. All offer most of the BigCommerce features.
Standard – $29.95 per month, for up to $50K in sales per year.
Plus – $79.95 per month, for up to 180K sales per year.
Pro – $299.95 per month, for up to $400k in sales per year.
Enterprise – contact sales department for a custom price depending on your business.
A free 15-day trial is available. Find more information here.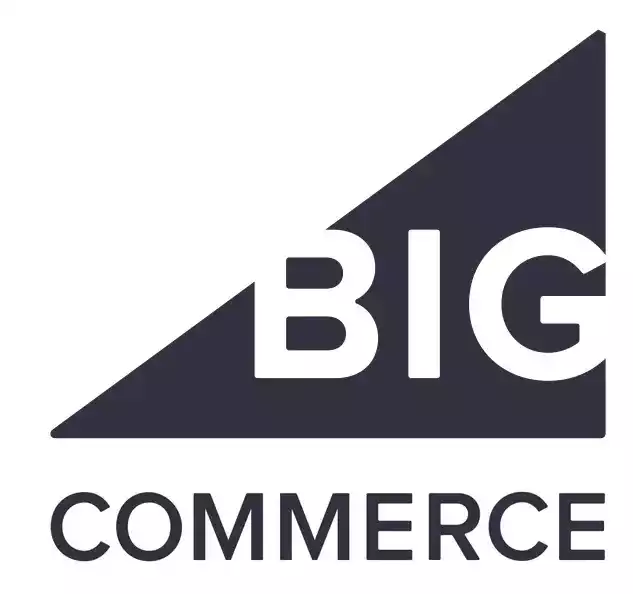 Why do I prefer BigCommerce?
Seamlessly list, optimize, advertise, sell and fulfill products across 100+ channels. All the capabilities of enterprise ecommerce—without the cost or complexity.
Request your Demo
We earn a commission if you click this link and make a purchase at no additional cost to you.
Volusion
Volusion has the following price packages:
Personal – costs $29 per month,
Professional – $79 per month.
Business – $299 per month.
Prime – custom price depending on company and requirements
You can access a free 14-day trial to see what Volusion has to offer – find it here.
Are there any alternatives to BigCommerce or Volusion?
There are a whole host of e-commerce website builders and platforms out there in addition to BigCommerce and Volusion. Here are three more that you might want to check out:
3DCart
3DCart is an ecommerce website builder with a strong focus on SEO. It is very popular with over 17,000 stores. One of the main positives about 3DCart is how flexible it is. You get a lot of control and can sell physical and digital goods and fulfill your orders in a range of ways. The add-on modules mean that you can fully customize your customer experience and the focus on SEO features mean your customers are likely to find you. Check out our 3DCart vs Shopify review.
Wix
Wix is a widely used and super simple website builder that even technophobes can handle. There are hundreds of pre-built templates that can easily be customized with drag and drop functionality. Free plans are available, and you can add a host of extra features with third party apps. Wix is really great for a beginner.
We've compared Shopify and Wix here.
Squarespace
Squarespace is a website builder with a strong focus on sleek looks and a smart customer interface. There is a wide range of award-winning templates available and while not all are about e-commerce, their sales templates are certainly a good option for making the most beautiful products.
Check out our Bluehost vs Squarespace review.
Frequently Asked Questions About BigCommerce and Volusion
What is security like on BigCommerce and Volusion?
BigCommerce states that they "protect your site and data with the same military-grade security and encryption that the big banks use". They are completely PCI Compliant and protected by multiple layers of security for example firewalls, file integrity scanners, and intrusion detection.
Volusion also takes security very seriously. They have invested millions of dollars in increasing their security to fox the cybercriminals. They too are PCI compliant, but they also have in place a cycle of upgrades and enhancements, cloud based and physical security to handle different potential types of accounts and multiple firewalls. They also segment the network to ensure that any breaches are localized and not total.
Obviously, you are still responsible for your own security and ensuring that your passwords are safe, and your data is backed up.
Do BigCommerce and Volusion charge transaction fees?
Neither BigCommerce nor Volusion charge any transaction fees nor upgrade fees. You would still have to pay any processing fees for your payment gateways, but these are outside the control of the e-commerce providers.
Do BigCommerce and Volusion offer free trials?
BigCommerce offers a 15-day free trial so you can build your site. There's no obligation and no credit card required, and you just need to click "Select a Plan" on your dashboard to upgrade to a paid plan without losing any of your data.
Volusion offers a free 14-day trial so that you can build and test your online store. After the trial finishes you can just pick a plan that is right for you and everything from your trial will transfer across to your new store.
What other integrations are there with BigCommerce and Volusion?
BigCommerce has great integration with payment solutions such as Square Payments, Stripe, Quickbooks Payments, Amazon Payments, and many others. You can also integrate with marketing, accounting, and social media accounts. BigCommerce offers more integrations than Volusion.
Volusion also has an enormous range of integration apps allowing you to link your website to Pinterest, MailChimp, Postage Printing apps, Review apps as well as your social media.
Our Verdict: BigCommerce vs. Volusion
So, which do we think is the better e-commerce platform? BigCommerce or Volusion?
Well, as we said at the beginning, we think BigCommerce is a better option.
There's absolutely nothing wrong with Volusion. A Volusion account includes everything you need to set up an online store and start selling on-line and has a great range of analytics and reporting tools. You can set up your store and get selling pretty quickly with a lot of excellent quality features and good customer service.
However, we think that BigCommerce offers all that and then some. The addition of an in-built blog (albeit a simple one) and the wider range of sales platforms and other integrations make BigCommerce a better all-round package and with great scope for scaling up your business.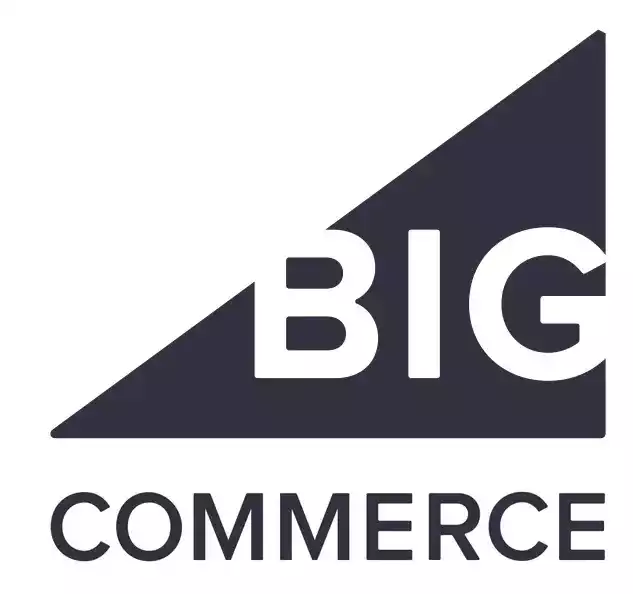 Why do I prefer BigCommerce?
Seamlessly list, optimize, advertise, sell and fulfill products across 100+ channels. All the capabilities of enterprise ecommerce—without the cost or complexity.
Request your Demo
We earn a commission if you click this link and make a purchase at no additional cost to you.
Further read: