Last Updated on April 22, 2023 by Ewen Finser
When you want to sell on Etsy, but you don't have handmade things, what another alternative? Print on demand, of course.
One thing that will keep you from feeling like you're at the end of your rope is finding the best print on demand for Etsy. When you find a company that integrates well with Etsy, you won't have to deal with a bunch of technical issues.
I'll show you some of the best companies to consider when you want to do print on demand with Etsy, but some of it may just be personal preference. I'll look over pricing, quality, customer service, and ease of integration with Etsy, but you may want to look for some of your own criteria as well.
Bottom Line Up Front
My favorite pick is Printify because I've used it and never had any challenges. Keep in mind that there are different providers within the Printify platform, so you may have a somewhat different experience than I had. That's why it is important to look at the reviews and ratings of each of the potential companies so you can ensure you get the best partner printer for your needs.
My Top Picks
Printify – Best overall: Printify is the one I have the most experience with. Also, they give you options to work with multiple printers so you can see which one you like most but still stay within the Printify system.
Printful – No monthly fees: Printful is a solid option, and there are no monthly fees. You don't get to pick your printer, but it's still a great option.
Gooten – Competitive pricing: Gooten is a high-quality print on demand service, but they still manage to keep their prices low.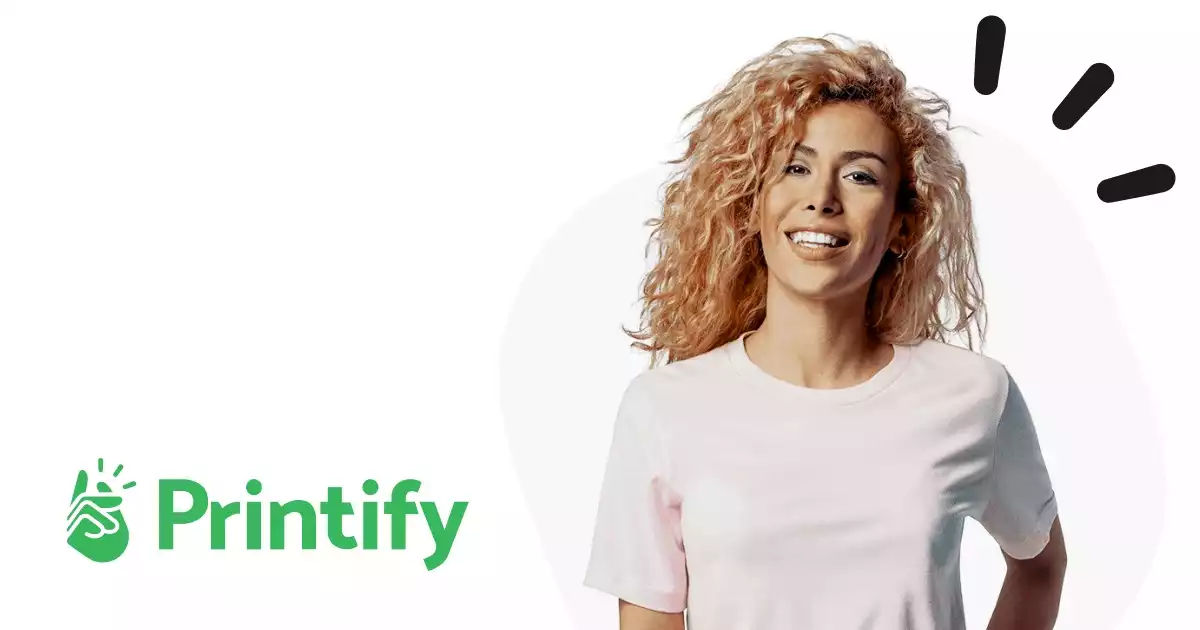 Drop Shipping & Printing Service for E-commerce | Printify
Focus on selling and branding. Printify will handle the rest – billing, design, and fulfillment. Wide selection of products – shirts, hats, hoodies, jackets, socks, mugs, posters & more. Dropship to customers.
Sign Up
We earn a commission if you click this link and make a purchase at no additional cost to you.
What Is Print on Demand and How Does It Work?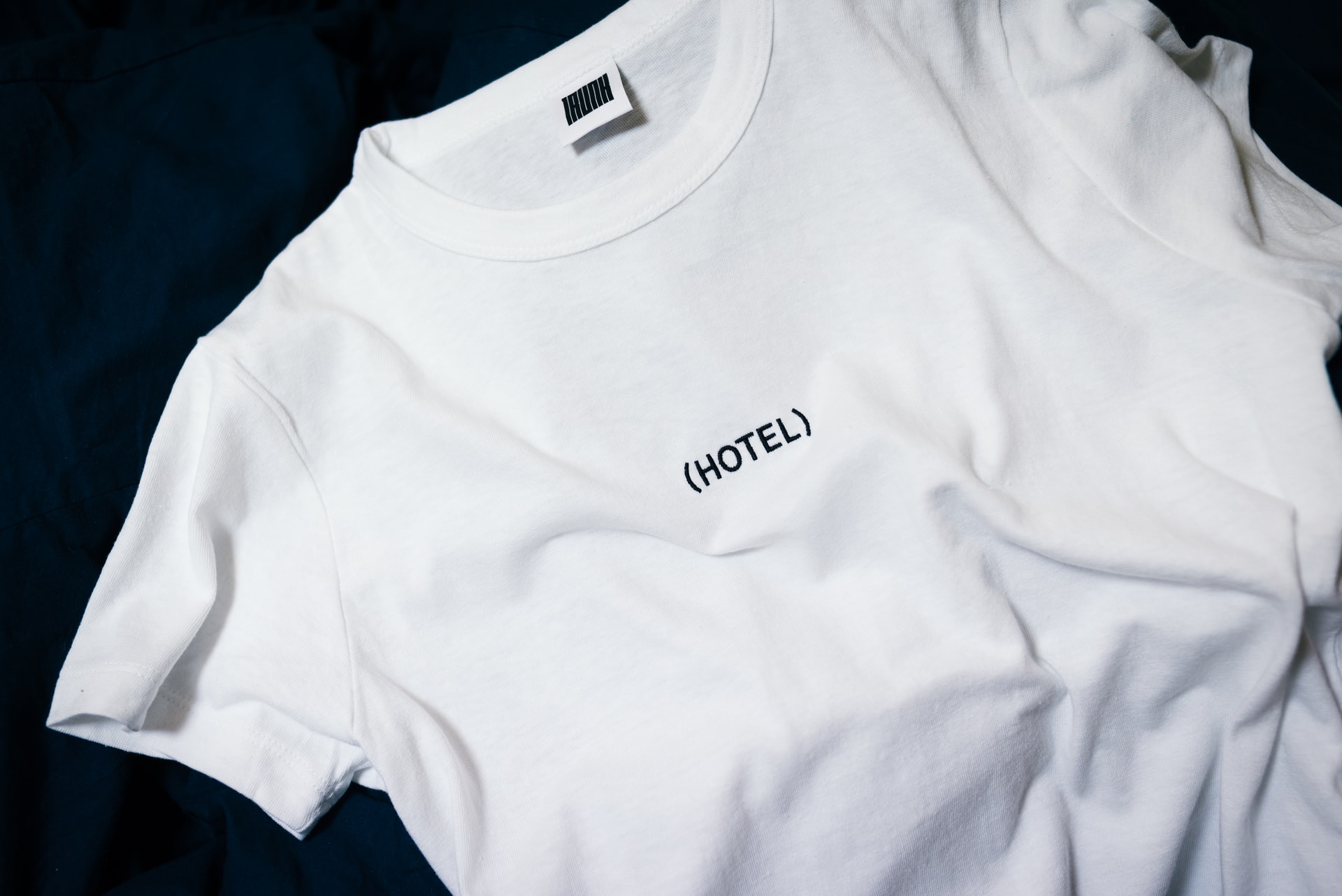 Before we hop into the best print on demand for Etsy, let me explain what it is and how it works. If you don't have a basic understanding before getting into it, the information might be more confusing than helpful.
Print on demand is a popular way to sell products online. You don't have to keep inventory, and your products go to your customers when they order them. This does mean it can take longer to do to your customers, but it takes the risk out of things for you.
Now, print on demand with Etsy means you connect your product to the Etsy store. When someone buys from your Etsy shop, an order will trigger, and the product will go into production, and once it's complete, it will go to your new customer. Most people understand they have to wait a while when ordering certain products from Etsy, so it usually isn't a big deal.
Now, let's get into it.
Best of Overall
If you want the best print on demand for Etsy overall, then Printify is my pick.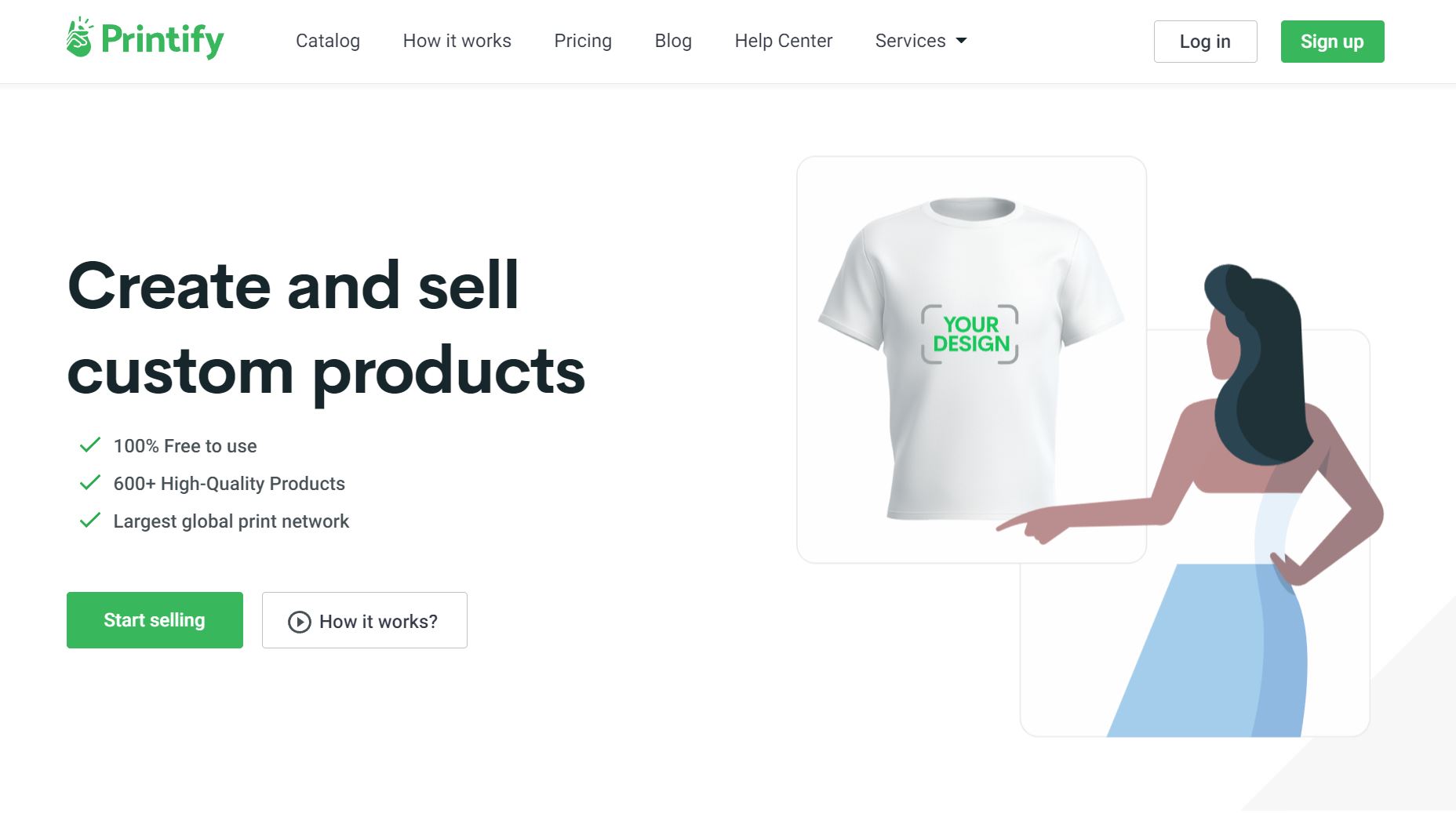 As I said earlier, Printify is the print on demand service I have the most experience with, but let's get into more about the company so you can see why I think it is a good option.
Printify Overview
Printify came onto the scene in 2015. In the beginning, Printify's founders "pretended" to be the ones that made the print on demand products. However, they decided against less-than-honest practices and became transparent about their business model. Now they let everyone know that they connect companies that do the manufacturing with e-commerce stores that need the work done.
Printify Main Features
Order Routing – This is a pretty cool feature. Since Printify has a network of manufacturers, this helps you reduce the likelihood that your products will be out of stock. If one manufacturer can't do the job, you can send it to a backup company to do the work. This keeps your customers happy and keeps you from losing money with out-of-stock items.
Custom Order Import – Many Etsy stores do custom text on hats, shirts, mugs, and other products. Without this custom order import option, it can be a true pain. You can use this feature with Printify and easily fulfill orders that need customization.
Easily Connect Printify to Etsy – Whenever I connected Printify to Etsy, it was very easy and didn't take a lot of time. It's easy to update things, so don't worry if you don't do something exactly right when you set it up.
Access to Mockup Generator – Mockups allow customers to see what your products will look like when they get them. You might even get mockups that show people wearing your t-shirt or other product.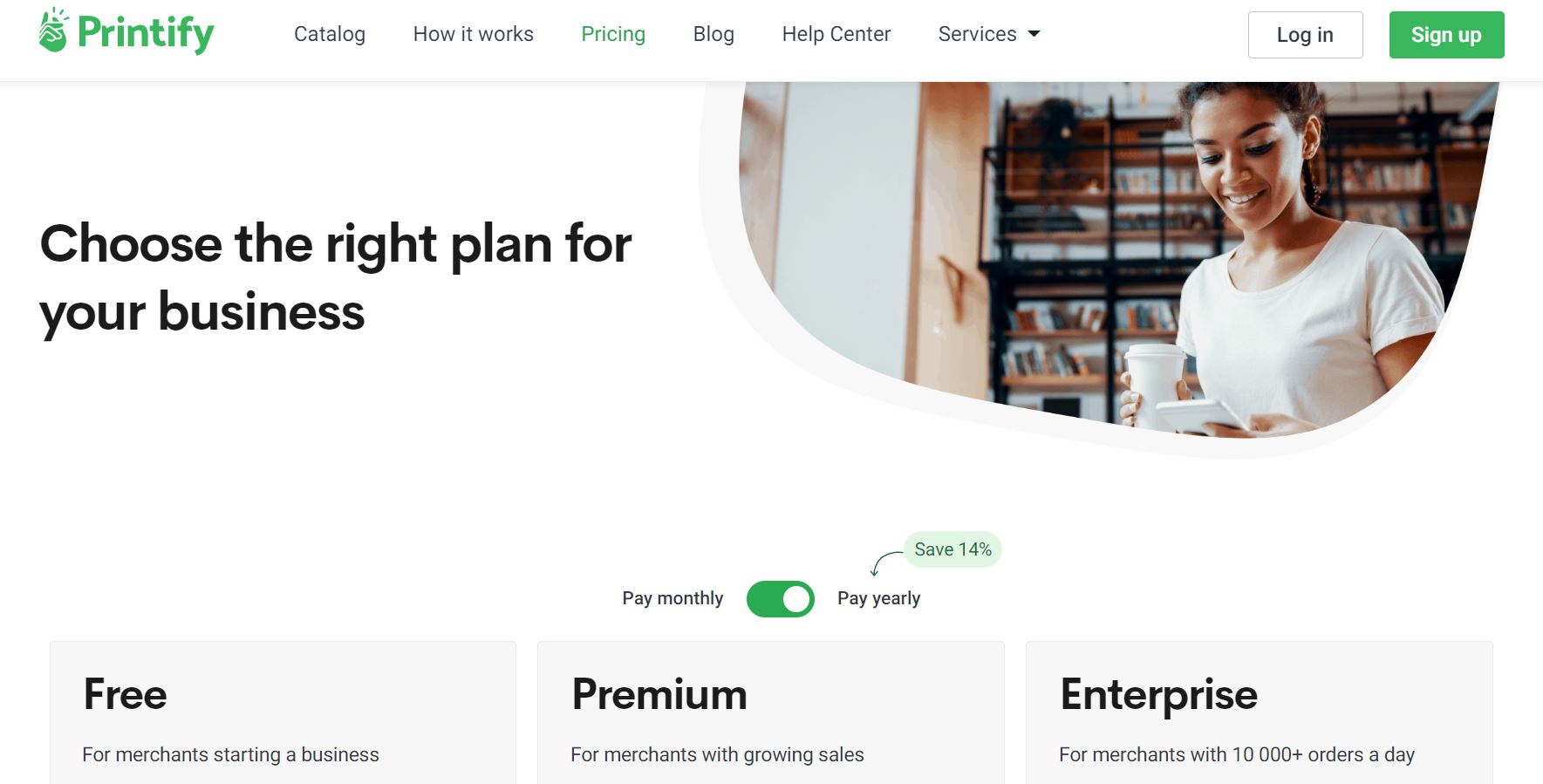 If you don't have money to put into your business upfront, then you'll be happy to know that Printify has a $0 per month option. You can have five stores and sell unlimited product designs.
If your business starts to grow and you don't want to pay as much of the profits to Printify, this could be a good option for you. You can have ten stores with unlimited product designs. You get up to a 20% discount on all product costs.
If you want to go with the Enterprise plan, you'll have to call for pricing, but you get access to unlimited stores, unlimited product designs, and up to a 20% discount on all product costs.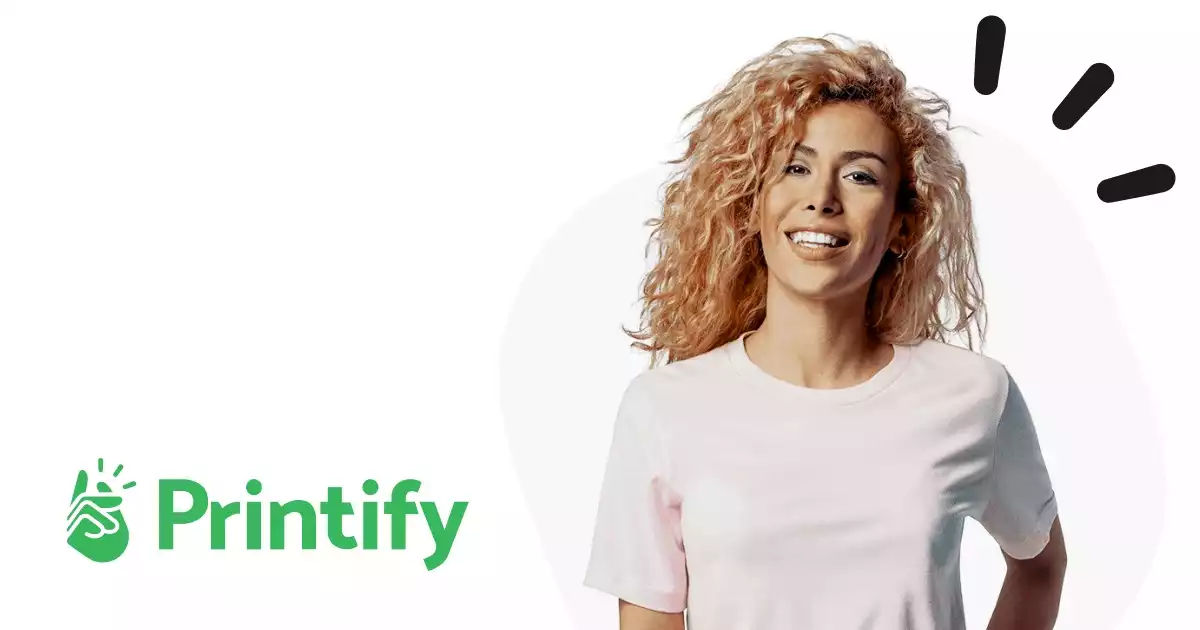 Drop Shipping & Printing Service for E-commerce | Printify
Focus on selling and branding. Printify will handle the rest – billing, design, and fulfillment. Wide selection of products – shirts, hats, hoodies, jackets, socks, mugs, posters & more. Dropship to customers.
Sign Up
We earn a commission if you click this link and make a purchase at no additional cost to you.
Printify Customer Service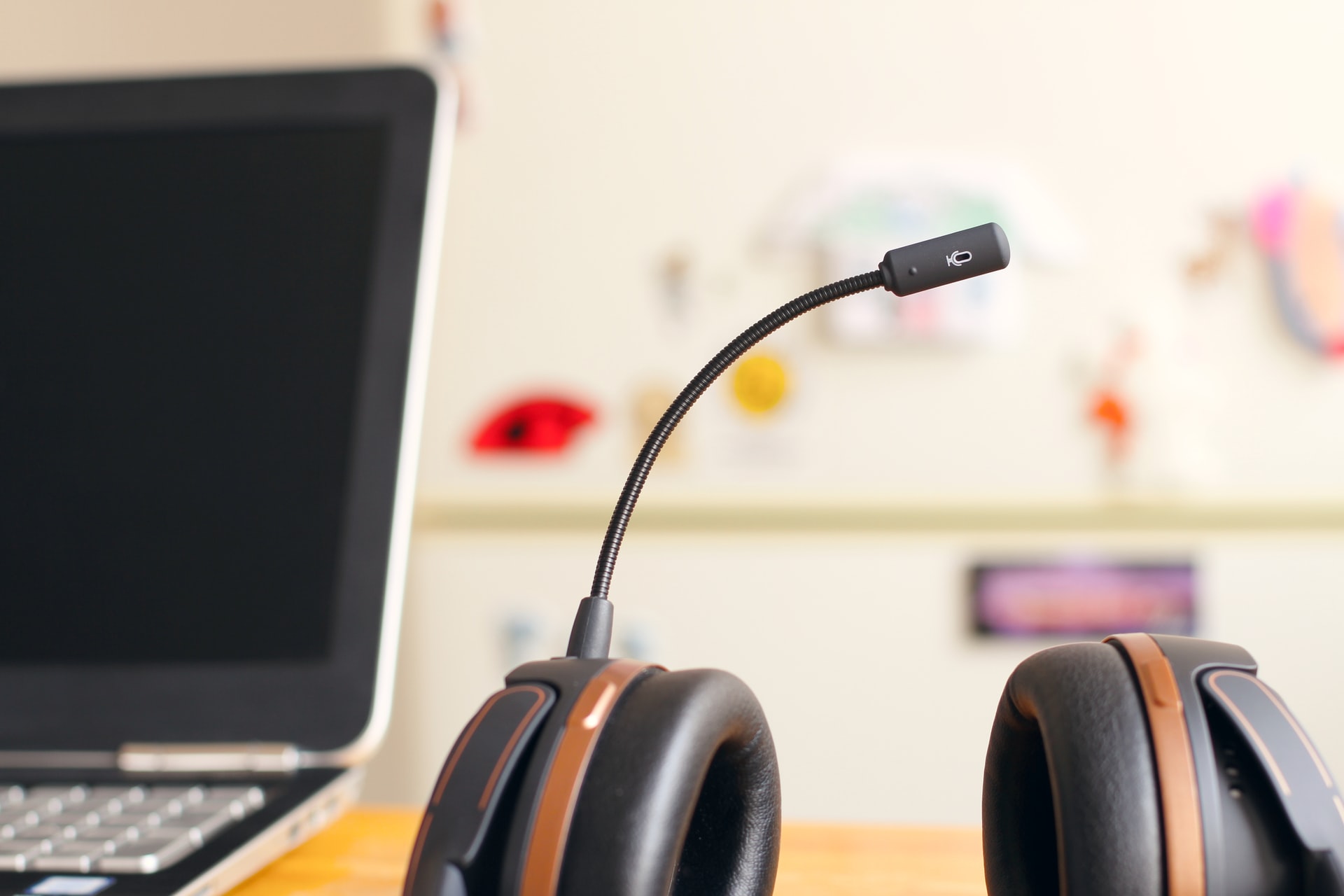 Printify has excellent customer service. Whether you're asking them simple questions or you need help with a specific order, they're more than willing to get to the bottom of things. I know a few people have said some pretty rough things about them, but the majority of customers have positive things to say about the company.
Printify Pros
Free plan for people on a tight budget
Membership option to decrease the cost of the product
Good customer service response
Multiple manufacturer options
Printify Cons
Potentially long waits for products
Limited customization options
No Monthly Fee But Still High-Quality
Some people really hate the idea of paying a monthly fee to get access to the best prices. Printify seems to have plenty of people that want to do it, but if you're not one of them, then these are some of the options you should check out.
Further Read: Printify vs Printful Compared Directly.
Printful
When I was choosing my print on demand provider, Printful was one of the top options. You'll see why as we get into it.
Printful Overview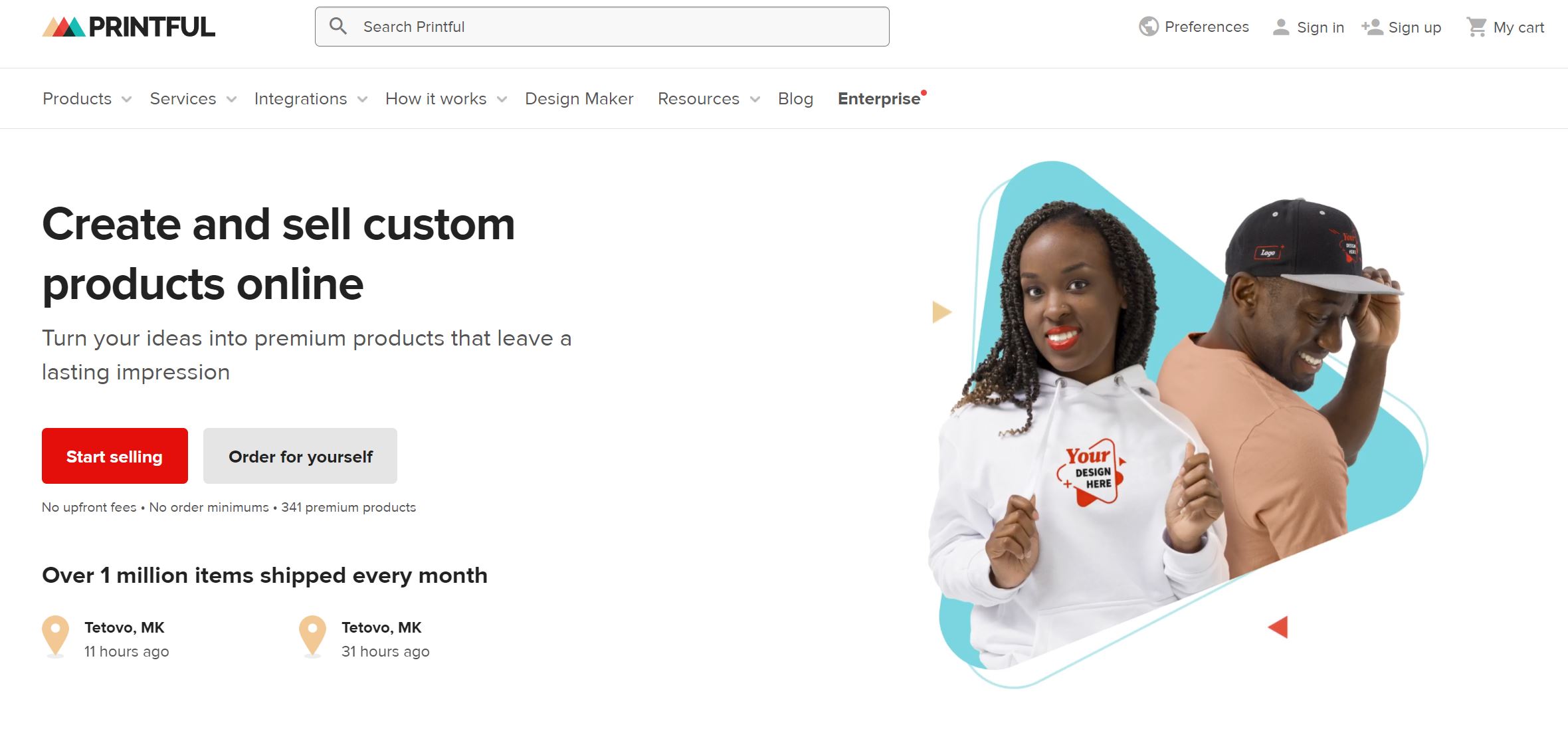 Printful was founded in 2013. In under a decade, they've grown to serve more than two hundred thousand customers. That's a major jump from starting out in Lativa, moving to America to operate in a living room, and then growing over the years.
They've continued to grow and open new markets to better serve business owners that need their services.
Printful Main Features
Print Exactly What You Need – Printful allows you to be flexible with your orders, so you don't have to do a minimum, but they do give you discounts if you do bulk orders.
Strategically Placed Shipment Centers – If you don't want your customers to wait for a long time, then Printful might be the option you want to choose. Their shipping centers make it more likely that your customers will promptly get their orders.
Order Management – For those who hate handling your orders, rest assured that Printful will deal with this for you.
Increase Brand Recognition and Loyalty – Printful understands the importance of branding, and they give you multiple options for showcasing your brand.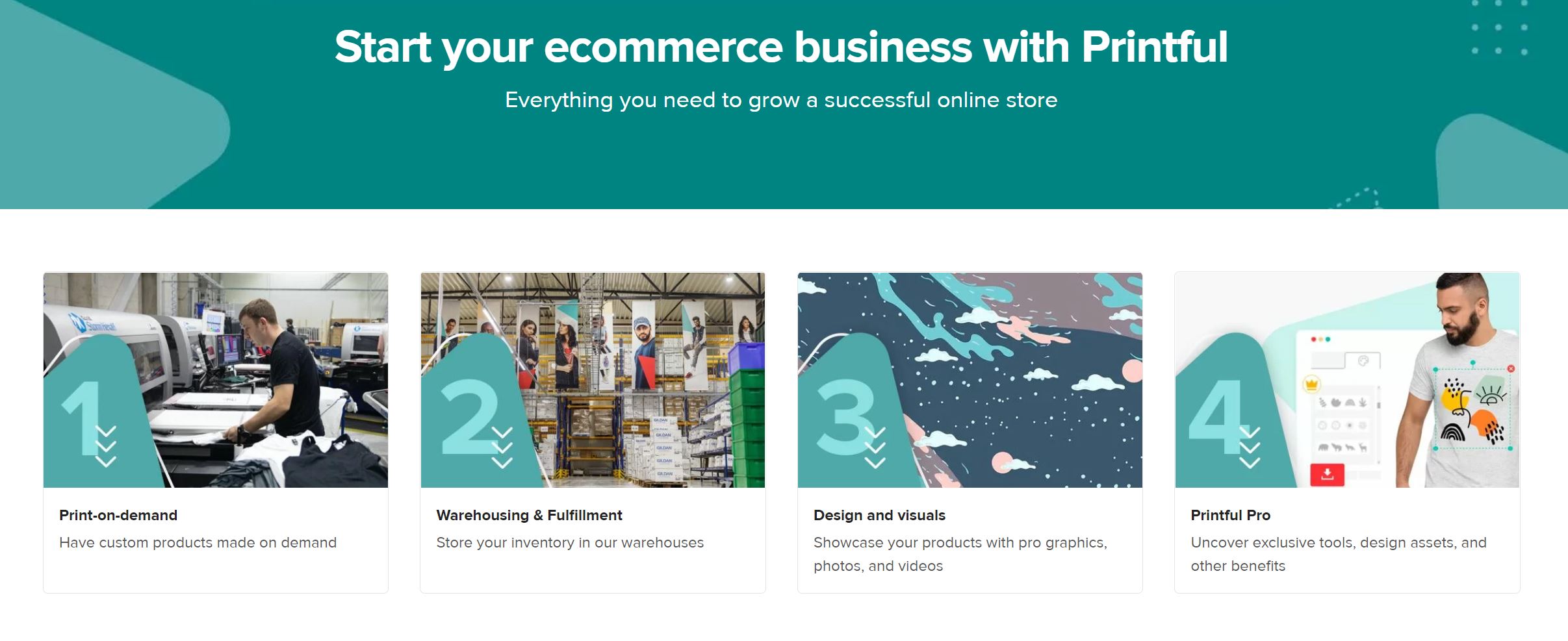 When you use Printful, you don't have to worry about setup fees, monthly costs, or minimum order requirements. Once an order comes through, that's when the charges for the products take place.
The way pricing works is that you have to pay for the actual product. Depending on the product you want to make, your cost will be higher or lower. Each product is priced to the location, so it's competitive in that market.
Printful Customer Service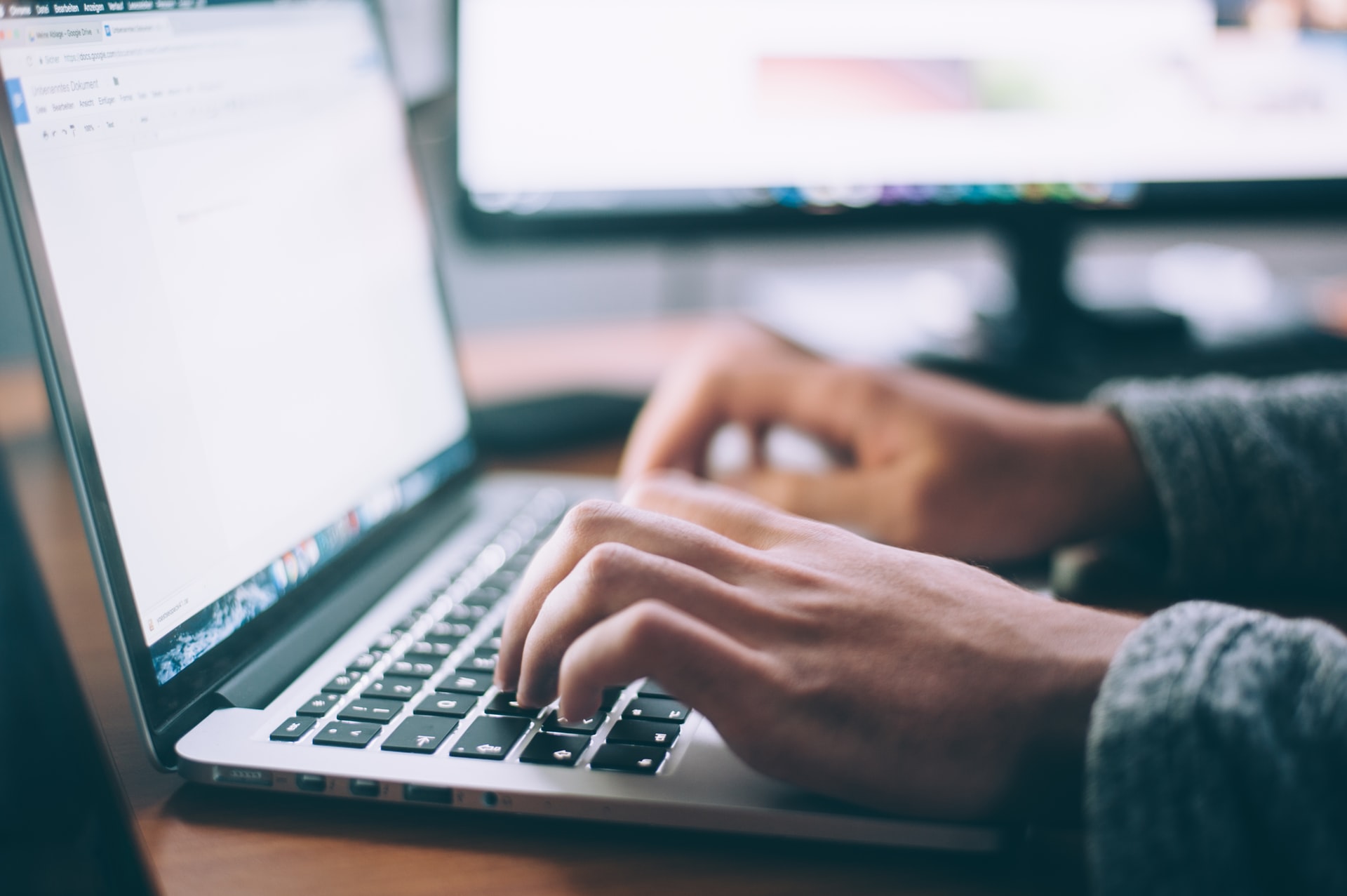 Customer service is pretty standard with Printful, and there are few major complaints. If there has been an issue, it was resolved pretty quickly.
Printful Pros
No need to print extra product to get good pricing
Printful deals with your order management to make your life easier
Put your branding front and center
No need to worry about setup fees, monthly costs, and minimum order requirements
Printful Cons
Not as many products available as some people might like
Low profit margins if you want to price your products competitively
Printful vs Other Top Competitors
Easy to Use, Good Value & Cool Factor
Sometimes the cool factor can get us. Gooten definitely has that going on for it. Its cool factor, paired with its quality products and service, draws many people to do business with them.
Gooten
Gooten is another company I considered using when I looked over print on demand companies to fulfill my needs. I love their branding and brand voice, but still, Printify won out.
Gooten Overview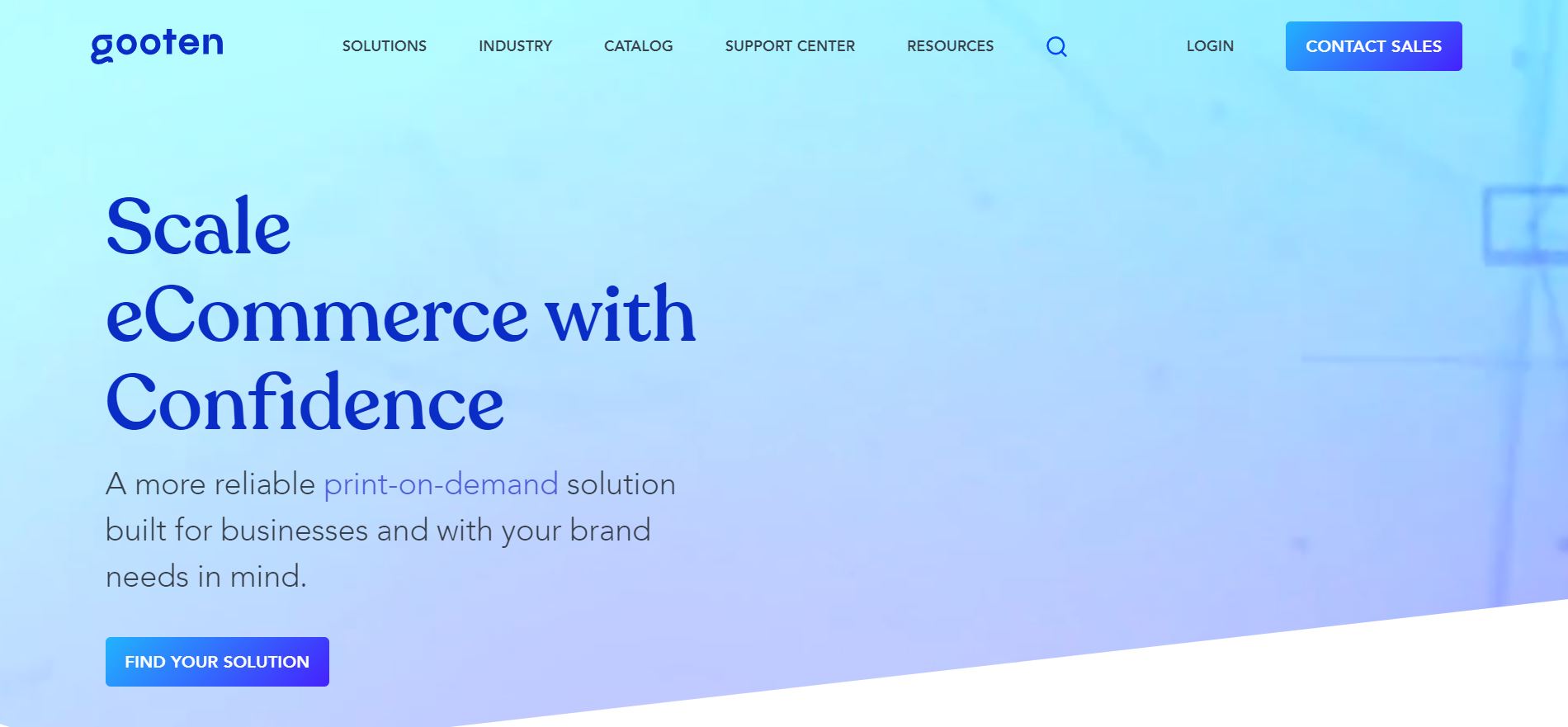 Gooten has been around since 2012. One of the things I liked about them right away is that they've proven they're more than just a print on demand company. They've shown that they care about each and every order. They point out that is part of their company's ethos, and it definitely shows.
Gooten Main Features
Easy Merch Management – Managing merch can seem like a nightmare, but it doesn't have to be. Gooten makes it easy to keep everything under control.
Simple Connection to Your Existing Store – If you want to change your POD company, never fear.
Create as many stores and SKUs as you want. Feel the freedom with unlimited stores and SKUs.
Gooten API to make creating even easier.
Pricing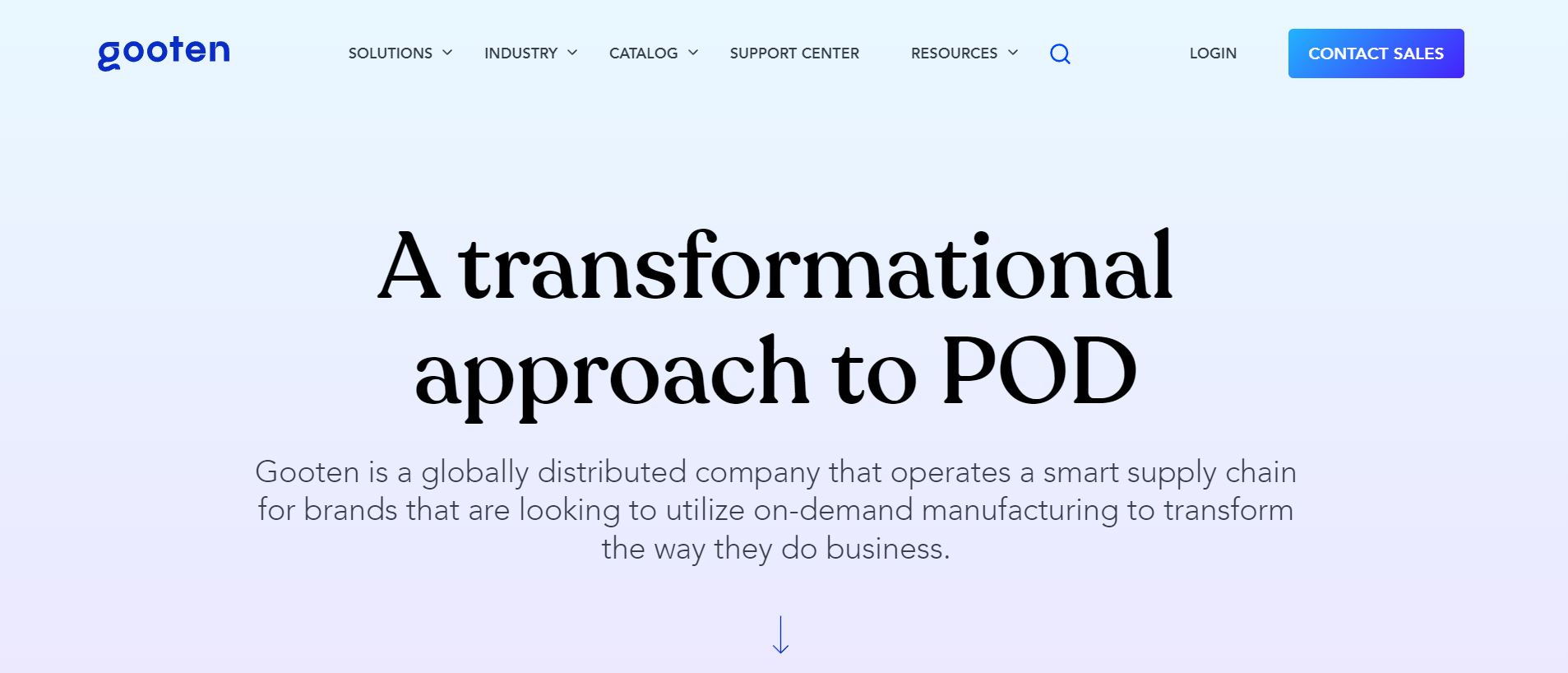 Everything sounds good, and that's when you expect the other shoe to fall with pricing. But I have good news. There are no hidden fees or monthly memberships with Gooten. Gooten gives you a list of prices, including the cost of the product and the cost of having your customizations. You create it, and then you can see how much it will cost.
When a customer orders from your Etsy store, you'll receive the payment. Once you receive the payment, Gooten takes the cost of the product plus shipping out of the account you linked with Gooten. You set the price to whatever amount you want to set it to, so you decide how much you get paid by how much you mark up your products.
Customer Service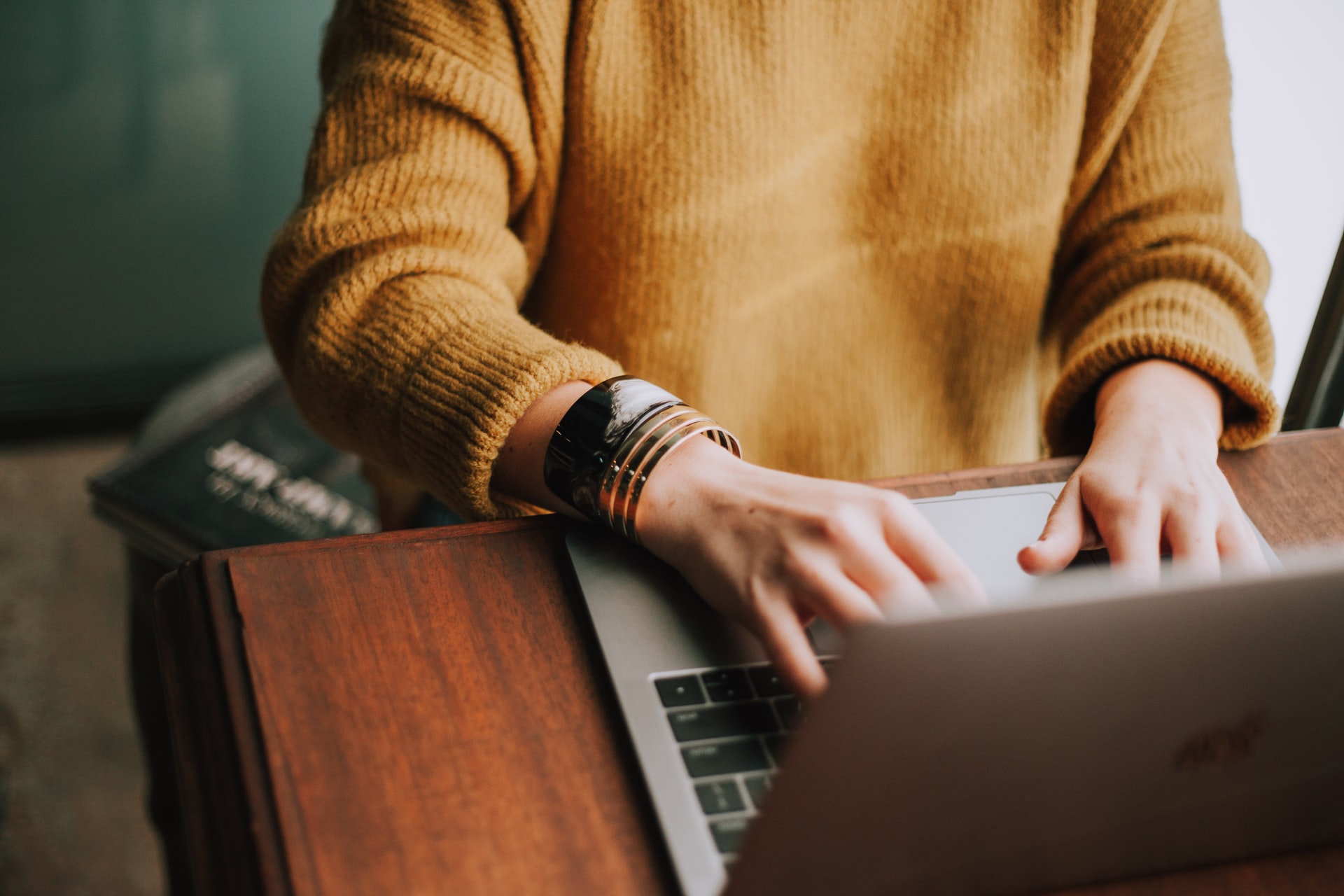 Customers agree that it can be a little bit of a challenge to get past the gatekeepers. However, once you're past them, you'll be able to get good help with any issues you might come across.
Pros:
Simple pricing structure
A company that cares
High-quality products
Cons:
Sometimes difficult to get the customer service you need.
Other Strong Options to Consider

Printed Mint – Printed Mint has a good vibe that makes you happy as you scroll through. Who couldn't fall in love with the flowers and cacti? They have some nice feature products front and center when you visit, and they also put pricing out in the open.
T-Pop – If you want an eco-friendly fashion print on demand company, T-Pop is a good option. It does have some limitations, but that might not matter for what you're trying to do.
Gelato – Gelato has a lot of hubs around the world, including in the US and the UK. This helps you get faster shipping times than companies with a single hub or only a few hubs.
FAQs
Question: Can you make good money selling on Etsy?
Answer: Yes. There are plenty of people that make a full time living on Etsy.
Question: Is print on demand a good business model?
Answer: Yes. Print on demand allows you to build your own business from the comfort of your home without stocking a bunch of inventory.
Question: Does Etsy allow dropshipping?
Answer: Yes. Etsy allows dropshipping, and you can set up integrations easily.
Conclusion on Etsy Print on Demand Companies
Now you know more about the best companies for print on demand for Etsy. Etsy can be a good source of income, but you have to work for it just like everything else.
I believe Printify can make your life a lot easier if you want to sell on Etsy. But as you can see above, there are quite a few other print on demand companies that can help you out as well.
Check out Printify and if you don't think it's a good option for you, check out one of the other options to see if it might be a better fit.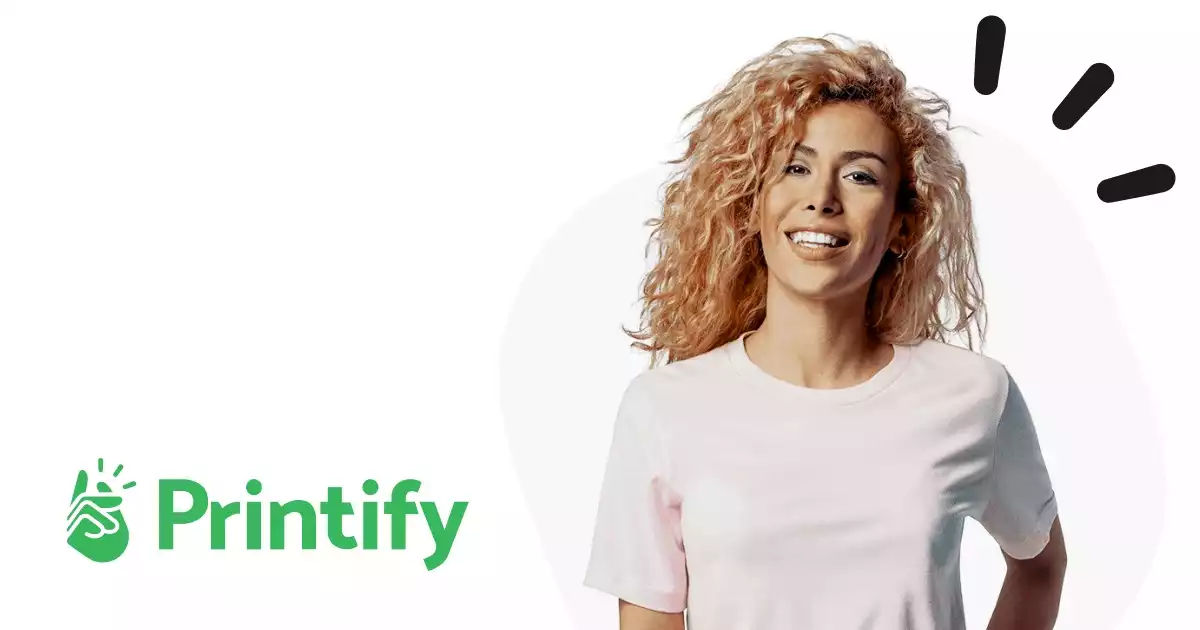 Drop Shipping & Printing Service for E-commerce | Printify
Focus on selling and branding. Printify will handle the rest – billing, design, and fulfillment. Wide selection of products – shirts, hats, hoodies, jackets, socks, mugs, posters & more. Dropship to customers.
Sign Up
We earn a commission if you click this link and make a purchase at no additional cost to you.
Print on Demand for Other Use Cases?
If you are interesting in expanding your POD empire, or just curious about some other business angles, check out these guides, too: