Last Updated on March 12, 2022 by Ewen Finser
If you want to start an online shop, you want to do it on a platform that packs all the features you need so you can use it for a long time. 3dcart, now Shift4Shop, and BigCommerce, are two of the big names in e-commerce. Thousands of digital store owners use each of these platforms. How do they compare? And which one should you go for? I used both to host my online store and have a few things to say on which is the best e-commerce platform for your business.
My Bottom Line Up Front
Both Shift4Shop vs BigCommerce are big, international platforms that serve hundreds of thousands of businesses. Picking one over the other is quite difficult as they have very similar offerings. However, if I had to choose, I would go with Shift4Shop.
I find their user interface more appealing, and navigating the site from sign up to store set up is very easy. Plus, their customer service is more responsive compared to BigCommerce's. With that said, BigCommerce also gets a lot of things right, so you can't go wrong with either platform.
Main Differences Between 3dcart vs BigCommerce
The main differences between 3dcart vs Bigcommerce are:
Shift4Shop has a free premium plan for US store owners, whereas BigCommerce does not.
Shift4Shop processes around 40 currencies, whereas BigCommerce can process over 150.
Shift4Shop has various avenues for customer support, whereas BigCommerce's customer support is more limited.
Shift4Shop can only integrate with 100 platforms, whereas BigCommerce can be integrated with over 400 shipping, payment, and marketing platforms.
What is 3dcart?
3dcart is a platform that hosts online stores. The platform was rebranded as Shift4Shop in late 2020, and that's the name I'll be using in this comparison. Shift4Shop gives you total control over your store, letting you fully design and customize it to your liking.
Your digital store can be up and running without you having to hire anyone else to set it up for you. The platform optimizes your store for phone shoppers. It also implements SEO practices to make it easy for internet browsers to find and shop in your store. Shift4Shop currently boasts the title of #1 eCommerce Software.
What is BigCommerce?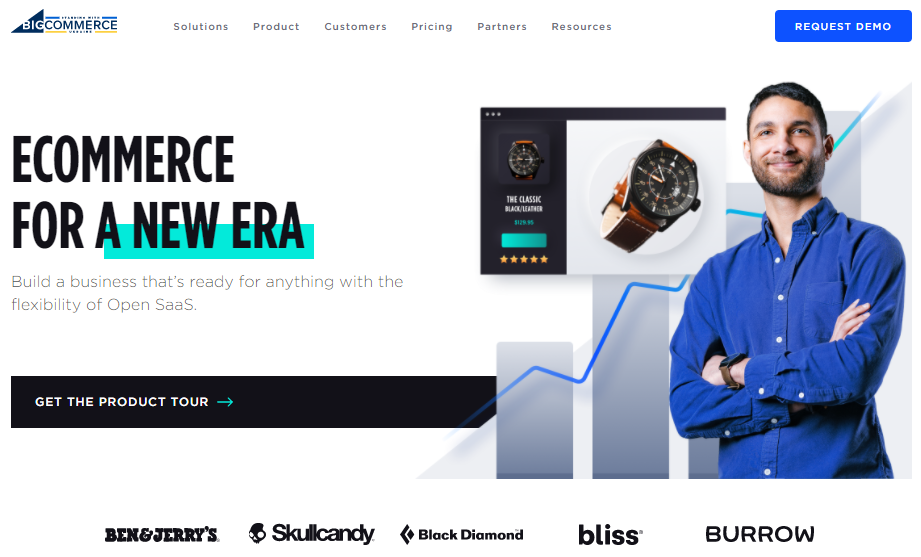 BigCommerce is a cloud-based platform that hosts e-commerce businesses. It is one of the leading e-commerce platforms, serving big names like Procter & Gamble. In addition to secure hosting, BigCommerce gives digital store owners the ability to market their products, fulfill customer orders, and receive payment on the platform. It integrates with third-party apps to make onboarding your store much easier.
3dcart – Main Features
Ease of Use
Shift4Shop gives you a 15-day free trial. You can sign up without a credit card, which makes it easier to explore the platform without committing. I was not able to sign up for this because my browser deemed the site insecure.If you decide to start using the platform with a paid plan, you will get 30 days free.
Before creating an account, you will be asked to give a few details about your shop, pick a theme, and explain why you want to use Shift4Shop. Once you click 'Launch', a verification code will be sent to the phone number you registered with.
Make sure you have it on hand when registering an account, otherwise you won't be able to proceed. To set up your store, Shift4Shop guides you through 6 steps to customize it. Once you complete the steps, your store will be ready to go live.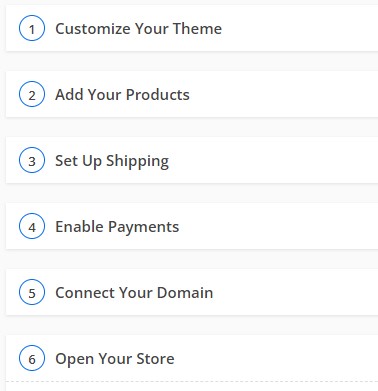 The dashboard is very handy and lets you access all the important tabs with just one click.
Web/Store Builder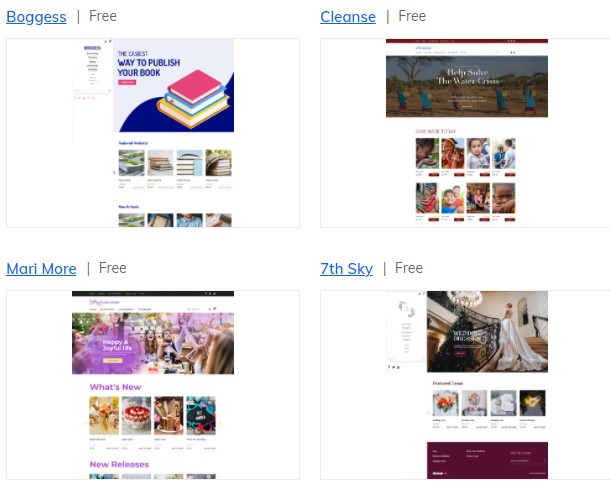 You don't have to be a developer to create a website on Shift4Shop. The platform comes with pre-built templates. These allow you to create a site that reflects the soul of your store without having to deal with the backend coding. If the templates are not to your liking, the Core Theme Editor lets you play with the colors and other factors till you're satisfied.
While editing the site, you can add products so when you launch it, people can immediately shop on it. The site will be optimized for mobile shopping so you don't have to waste more time adapting it to such use. If you're interested in writing code so your store looks exactly how you want it, you will enjoy the in-built modular code platform. You can use HTML, CSS, and Bootstrap languages to edit the layout of your store.
Product Management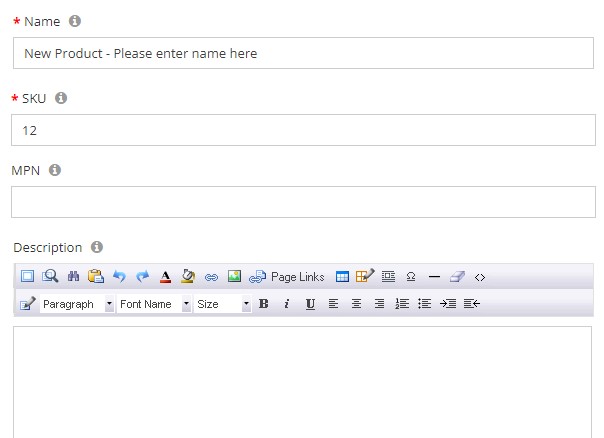 One of the first things you'll want to do when you create your store is to add products. You can add them manually one by one, or if you already have a list of your products, you can upload them to Shift4Shop by importing a CSV file. As you add products, you can create grouping categories and add price information.
You can also decide on shipping charges markups based on the product dimensions. Shift4Shop gives you unlimited space to list your products. You can differentiate between different products based on size, material, and price. For certain plans, you can add a Compare option so customers can view multiple products at once.
I liked the fact that you can add as many pictures as you like for one product. You can upload a product video and add zoom options so the customer knows exactly what they're purchasing and how to use it.
Order Management

Shift4Shop gives you total control of your store so you never miss an order. One of the features of Order Management is New Order Notifications. You can elect to get emails with new orders so you can fulfill them before a customer loses interest.
Another good feature is the Orders Dashboard. This is organized based on the status of orders, e.g. Processing, Shipped, or Delivered. You can move orders back and forth to different statuses depending on issues like returns. The Order Management dashboard lets you see the status of each customer's order, including those that weren't completed. You can see the point at which a customer walked away and determine if your store's model needs adjustment to reduce this.
Shopping Cart
Shift4Shop understands that the shopping cart is the most useful feature for shop owners. The Shopping Cart feature gives you a lot of customization options so you can tailor it precisely for your store. You can decide what the customer sees when they click 'Add to Cart' on your store.
This can be anything from the site redirecting to checkout, or remaining on the same page so they can continue shopping. The QuickCart feature displays a pop-up of the client's cart so they can edit it if they want. You can also decide the number of pages a customer needs to navigate to checkout. These attractive features make your store quite easy to shop from.
Marketing
Whether you've just started your online store or you already have a dedicated customer base, you can never afford to not market your business. Shift4Shop has inbuilt SEO tools that let you easily market your store. These promote your store's custom domain to the top of search engine resultts for particular products.
To further boost your SEO rankings, Shift4Shop allows you to create a store blog. The more your blog gets SEO traction, the more visible your store will become. The platform also integrates with Facebook so customers can make direct purchases on your store's Facebook page. You can also send newsletters to subscribers to inform them of new products and discounts as part of your marketing efforts.
BigCommerce – Main Features
Ease of Use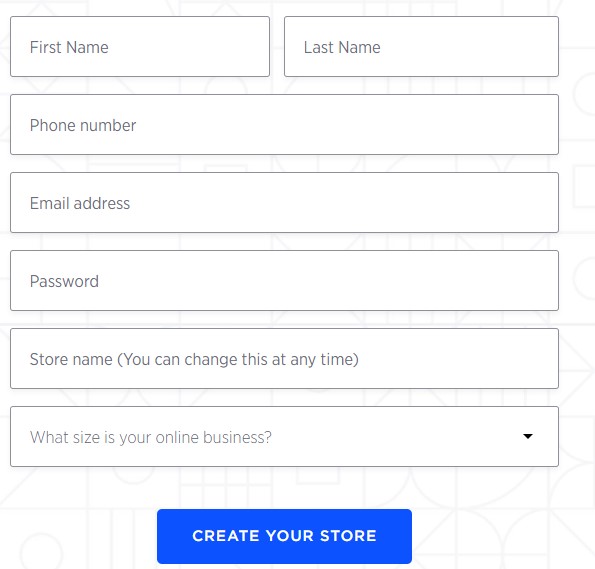 Creating a BigCommerce store is quite straightforward. Once you click 'Register', you are redirected to a page where you're asked for a few authentication details. You will also be asked for some information about your store. The platform then creates your store.
This process is quite straightforward and quick. However, despite trying multiple times and even using different emails for my different stores, I got an error message. I was able to remedy that by contacting customer support.
Store Design
You can customize your store to your liking from the dashboard without knowing how to code. You can get a storefront you're proud of by playing around with the themes, colors, and fonts.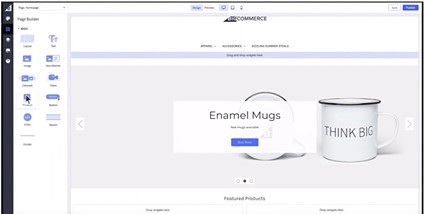 You can also optimize the checkout settings to make it easier for your customers to complete their purchases. The option of optimizing your store for mobile ensures that customers can shop from any device. One of the things I enjoyed about store setup was the fact that you could see what the final product looks like before it goes live. This ensures you get everything right so you don't have to make adjustments later on.
Sales Management
Your storefront might look pretty but without proper sales management, then customers will find using your store tedious. To reduce the chances of this happening, BigCommerce offers you multiple sales management tools. One of these is the Faceted Search feature. This lets customers filter their searches so they can get the most relevant, accurate product results on your store.
To make a customer's shopping experience more seamless, you can set up product recommendations based on their browsing activity and past purchases. BigCommerce can integrate with tons of digital wallets, which means shoppers do not have to restrict themselves to just a few payment options. This also reduces the chances of a customer abandoning their cart during Checkout.
Marketing
BigCommerce allows you to create banners for coupons, discounts, and other offers. If you're not a designer, more than 70 templates are at your disposal. You only have to change up a few specifics to make the offers reflect your current marketing efforts.
You also get multiple SEO tools within reach. You can customize product and page URLs so you get organic traffic from search engine browsers. With Metadata and robots.txt file, you can improve how search engines your shop. To enhance cross-channel marketing, BigCommerce allows social media integrations. You can easily display your products and prices on social media to reach a more diverse customer base.
Automation
One of the exciting features BigCommerce provides is automation. You can manage multiple stores on the platform and use just one login to access them. This makes it easy for you and your staff to fulfill customer requests in any store. The point-of-sale system is another great automation feature. The sales, product, and order sections of the platform will update automatically even as you serve customers in a physical store.
Cross-Border Reach
BigCommerce lets stores sell beyond their country's borders. Over 100 currencies are accepted onto the platform. If you operate in a non-English speaking country, you can design your store's interface in any language. Some integrations can automatically translate a page so you never miss an international order. Native integration with ShipperHQ is also possible. This makes it easy for you to accurately calculate shipping costs for purchases made from other countries.
3dcart vs BigCommerce – Analytics
Shift4Shop
Shift4Shop has 8 categories of reports, each with multiple subcategories. The major categories are Business, Customers, Inventory, Marketing, Payment & Shipping, Products, Sales, and Statistics. For each category, you get a graph overview with statistics for the past month. Once you click on a subcategory, a further breakdown is provided so you can make sound decisions for your store going forward.
BigCommerce
You can access multiple reports from the Home tab of your BigCommerce control panel. One of these is the Store Performance Report which is optimized to inform your marketing decisions. Information like the number of visits to your store, orders, and revenue is displayed in the Store Report. You can sort the results by Channel View so you can see the success of your social media marketing efforts.
The Ecommerce Analytics Reports are another important analytics tool. It provides you with in-depth information for multiple factors, e.g. orders, abandoned carts, search, and sales tax from your integrated best BigCommerce sales tax apps. You can also see a Store Overview so you can monitor factors like store visits, conversion rates, revenue, and average order value.
3dcart vs BigCommerce – Integrations
Shift4Shop
Shift4Shop enables a ton of integrations. Multichannel integrations let you connect multiple stores and track them from one platform. You can implement this yourself, but Shift4Shop will connect you to experts to speed up the process. There is a list of 3rd party apps that will make your experience with Shift4Shop more effortless.
These can help you roll out your marketing campaigns on time, accurately calculate cart prices, and track sales tax. Another interesting integration is that with augmented reality (AR). AR helps your customers experience a product more realistically and stimulate them to make purchases.
BigCommerce
BigCommerce can be integrated with other stores, marketing sites, and payment platforms. The WordPress integration lets you connect or build your site on WordPress and direct shoppers to your BigCommerce store. If you already have a store on eBay or Amazon, you can integrate it to BigCommerce so you can serve your clients seamlessly.
Payment platforms like Apple Pay and PayPal can also be used easily by your customers. BigCommerce can also be integrated with third-party apps and platforms using APIs. For example, users who can't access Faceted Search in the Pro Plan can introduce advanced search options using third-party integrations.
3dcart vs BigCommerce – Pricing
Shift4Shop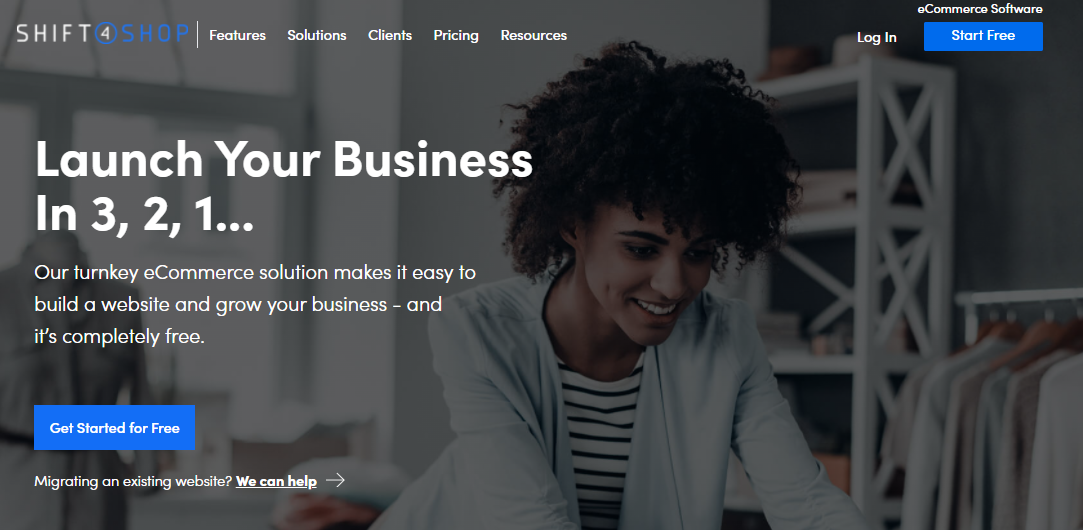 Shift4Shop provides 3 payment plans for both US and non-US users. These are the Basic Store, Plus Store, and Pro Store. The fourth plan, called End-to-End Commerce, is free to US store owners only. You can sign up for the End-to-End Commerce free account without adding billing details. However, if you don't qualify for it, you will have to add your card details for the other plans. You will be billed after one month. Each plan features the following features:
Over 50 mobile themes
Domain registration
Free, secure web hosting
A shopping cart
Unlimited product listing and variants
Unlimited order placing
Unlimited bandwidth
Facebook Store for on-page shopping
API access
Store blog
Over 100 payment options
Full-time tech support
Let's take a closer look at the benefits and costs for each plan.
Basic Store
This plan costs $29 per month. Some of the features in the plan include:
2 users in an account
Real-time Shipping with Shipping Labels
Inventory Control
Single-page Checkout
Product Reviews
Inbuilt SEO Tools
Customer Relationship Management
Up to $100k in sales
Reports
Plus Store
The Plus Plan costs $79 per month. It offers the following features in addition to those in the Basic Plan:
5 users in an account
Creation of customer groups
Product comparison capabilities
Blog subscriptions
Newsletters for email marketing
Loyalty Reward program
Gift registry
Up to $250k in sales
Pro Store
This plan costs a monthly $229. You can expect the following benefits in addition to those in the Basic and Plus plans:
15 users per account
Campaign autoresponder
Sales representative module
Houzz order import
Up to $1 million in sales
End-to-End Commerce
This plan gives US store owners the benefits of the Pro Store plan for free as long as they use the platform's credit card processing system. It offers the following benefits:
Unlimited number of users for one account
Unlimited sales
Pre-approved credit card rates
BigCommerce
BigCommerce has a 15-day free trial where you can explore the store's functionalities and set up your store before you pay for a plan. There are 4 paid plans on the platform. You can choose to be billed monthly or annually, with the latter offering you a sizable discount on the total.
Standard Plan
This plan costs an even $29.95 whether it's billed monthly or annually. Some of the benefits in the plan include:
Up to $50k annual sales
Special credit card rates
Zero transaction fees
Unlimited staff members
Mobile app
Social media integrations
Marketplace integrations
Payment integrations
24/7 customer support
Plus Plan
The Plus Plan costs $79.95 if billed monthly, and $71.95 if billed annually. These are some of the extra benefits in the plan on top of those in the Standard Plan:
Up to $180k annual sales
Special credit card rates
Customer segmentation
Customer groups
Credit card information storage
Abandoned cart information storage
Pro Plan
You will be charged $299.95 if billed monthly or $269.96 if billed annually to access this plan. Some of the benefits in addition to those in the previous plans include:
Up to $400k annual sales
Faced Search for product searches
Custom SSL
Enterprise Plan
This is a customizable option designed for large e-commerce stores with tons of customers and sales. To access it, you will have to set up a call with a sales agent to get a pricing plan specifically tailored for you.
3dcart vs BigCommerce – Customer Support
Shift4Shop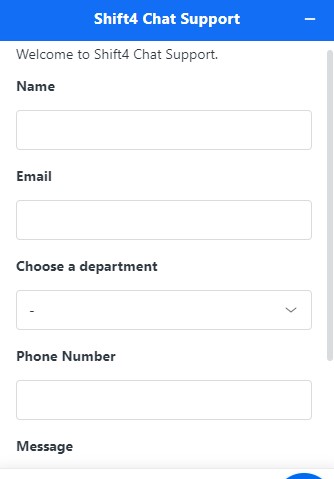 Shift4Shop's chat support is really responsive and will provide you with answers within seconds. To access the feature, you will need to fill out a short form so the platform knows which kind of agent to get you in touch with. The platform also has an article database that answers Frequently Asked Questions, and a forum so you can ask questions to community members. If you need more support, then you can fill out a form and wait for an agent to contact you.
BigCommerce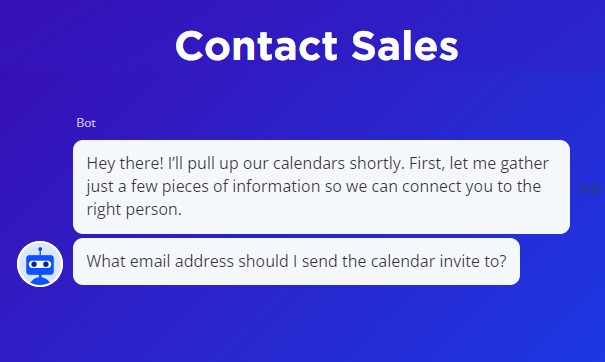 BigCommerce will do everything to get you to talk to their agents. Many of the problems that could be resolved via live chat are seemingly upgraded to a 15-minute phone call. Multiple articles are available on the site that can answer a lot of the questions you might have about the platform.
If you don't find satisfactory answers, then you will have to set up a meeting with a support agent. A bot will lead you through the process of setting up an appointment with a customer care agent. Keep in mind that the appointment depends on the agent's availability, which could be a few days later than you need help. If you encounter an error during sign-up as I did, you will also need to contact a support agent.
However, the only way to talk to an agent at this point is only if you have a BigCommerce Store or a Community Account. For the latter, you need a store. You get the picture. However, the sales agent will get in touch at the stipulated time where you can ask as many questions as time allows. Once your store is set up, you can talk to other store owners in the BigCommerce Community.
3dcart vs BigCommerce – Alternatives
Shopify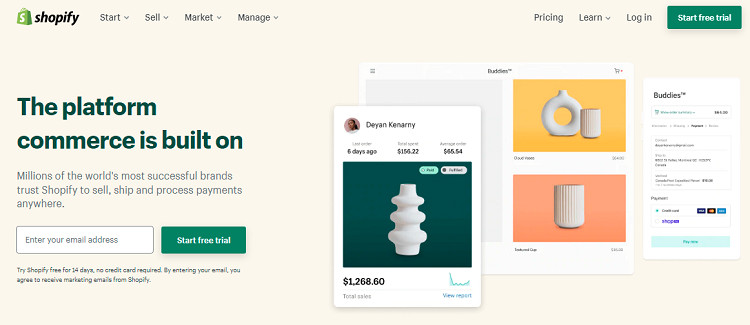 Shopify is one of the better-known digital store platforms. In addition to hosting stores, Shopify integrates with physical POS systems to keep all your store's information in one place. You can see the Shift4Shop vs Shopify comparison to see how they square up.
WooCommerce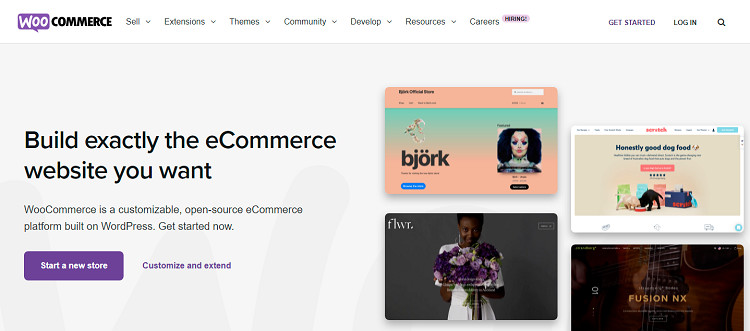 WooCommerce is a WordPress plugin that allows store owners to fully customize and own their online stores. It is an open-source platform, which means it can be modified to your liking. Its customizability is pitted against BigCommerce's in our BigCommerce vs WooCommerce comparison.
Magento
Magento is another open-source platform that lets you build your store to your liking. In addition to being cloud-based, Magento offers you tons of integrations so you can properly market your store. We've done a BigCommerce vs Magento comparison to help you decide on the best option for your business.
Frequently Asked Questions
Question: What are the 3dcart vs BigCommerce Cancellation Options?
Answer: To cancel your Shift4Shop account, you can call the company or go to your Online Store Manager's billing page and ask for your account to be terminated. You will need to add some personal details to complete the cancellation, otherwise the procedure will not be successful. You can also cancel your BigCommerce subscription by phone or online. Keep in mind that you won't be refunded the money you paid if you cancel your plan before the end of the billing period.
Question: Can I use 3dcart or BigCommerce from outside the US?
Answer: Yes. BigCommerce operates in 150 countries, while Shift4Shop can be accessed from anywhere in the world, with the ability to process payments in over 40 currencies.
Question: Do 3dcart and BigCommerce have mobile apps?
Answer: BigCommerce has an iOS and Android mobile app that lets you access key metrics from your store away from your desktop. Shift4Shop does not currently have a mobile app. However, both Shift4Shop and BigCommerce give you the option of creating native mobile apps so customers can access your shop on the go.
Conclusion
Shift4Shop and BigCommerce are popular platforms because they know what they're doing and they do it right. At a glance, the platforms are quite similar, which makes picking one over the other almost impossible. I think both platforms can handle both small and enterprise businesses quite effectively.
Shift4Shop is a bit cheaper if you pay for it monthly, but BigCommerce's annual plans will save you a lot of money. On Shift4Shop, US stores have free access to all the premium benefits for free.
Even if you're just starting your online store, take advantage of this feature to accelerate your revenue earnings. If you're outside the US, BigCommerce's ability to handle over 100 currencies might make it a better choice for your online store.