Last Updated on April 22, 2023 by Ewen Finser
Chinese sellers are performing well on Amazon. According to Marketplace Pulse, Chinese sellers make up 38% of the top brands on Amazon as of 2021. This number is slipping (it was 40% previously), but Chinese sellers still take up a huge slice of the market. This is especially surprising when you consider that US sellers far outnumber Chinese sellers on Amazon (according to Statista).
So why are Chinese sellers performing so well?
Some reasons include cheaper shipping, faster turnaround times, more resources, and government backing.
However, all is not lost. US sellers can still do well on Amazon if they follow a few simple steps to strengthen their branding and reach the right audience. I know what it's like to start selling on Amazon and how overwhelming it feels. There are a number of pros and cons of selling on Amazon, and it can feel incredibly daunting, especially when you consider the sheer number of sellers on the platform.
I've made many mistakes along the way, and you probably will. However, I have a few tips for making your business stand out, and I'll go into those later in this article.
The Bottom Line Up Front
There are a few reasons why Chinese sellers are dominating Amazon. Firstly, the Chinese government is putting a ton of resources into helping eCommerce sellers to thrive. Secondly, Amazon themselves have encouraged Chinese sellers to thrive on the platform, which has worked: according to research by Marketplace Pulse, in 2021, 75% of new sellers on Amazon are from China.
The 7 Reasons Why Chinese Sellers Are Dominating Amazon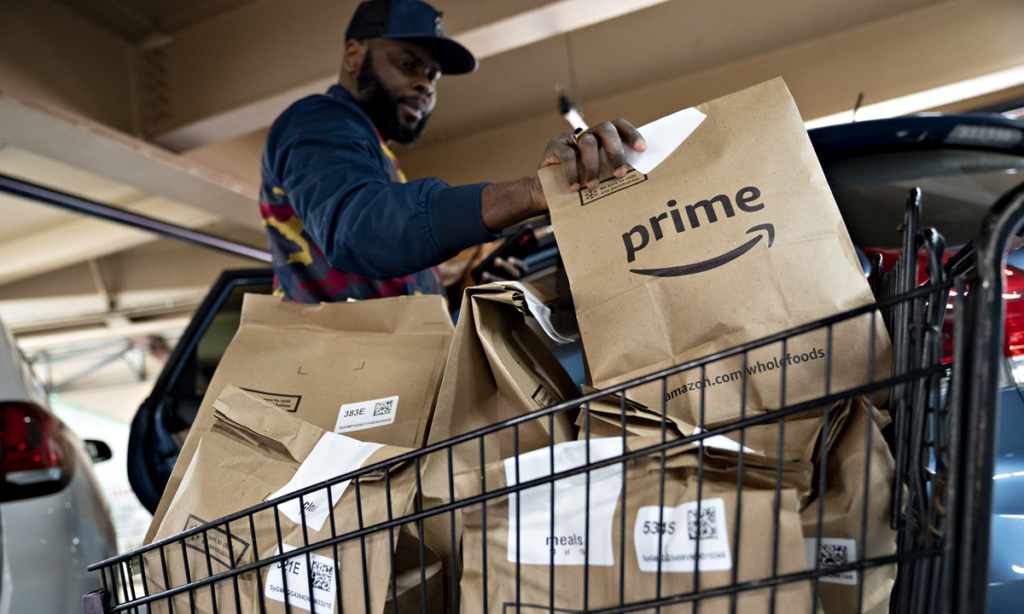 Why are Chinese sellers dominating Amazon (despite the crackdown on review fraud, which we'll go into later)? Here are the 7 main reasons I have observed:
1. Cheaper Shipping
Chinese sellers can benefit from discounted shipping. A service called ePacket makes sending goods from China to the US (using the US Postal Service) much cheaper. These savings can be passed on to customers so that sellers can offer goods at competitive prices.
2. Streamlined Process
The speed is also a key point: many products are manufactured in China, which means the process is streamlined. Reacting quickly to new trends is vital, especially in some niches (like fashion). Chinese sellers can jump on a new idea super fast, while sellers in other countries may have more steps in organizing before they launch new products.
3. More Resources
If you've ever been to eCommerce events, you'll know how useful they are. These events and seminars are essential not only for making new contacts but also for getting ideas from some leading experts in the field.
In China, there are so many eCommerce events and seminars. The government backs this, so there's much more funding available to run these events. Having such a range of events makes it much easier to decide to attend, unlike the US, where such events are so few and far between, it becomes a hassle to attend them (organizing babysitters, booking accommodation, etc).
Ideally, in the future, there will be more of these events in the US, and it will be less of an ordeal to go and soak up the ideas and wisdom shared by people with a lot of experience.
4. Lower Taxes
On top of this, the Chinese government has lowered postal taxes to encourage eCommerce sellers to branch out into global sales. This allows sellers to a) sell more expensive goods without worrying about paying a ton of taxes and b) allows sellers to push for growth while offering lower-priced goods to customers.
There's not much that US sellers can do to compete with this. Once an industry has government backing, that country is bound to perform well. However, that doesn't mean US sellers can't perform well, too (more on that in a moment!).
5. Amazon Backing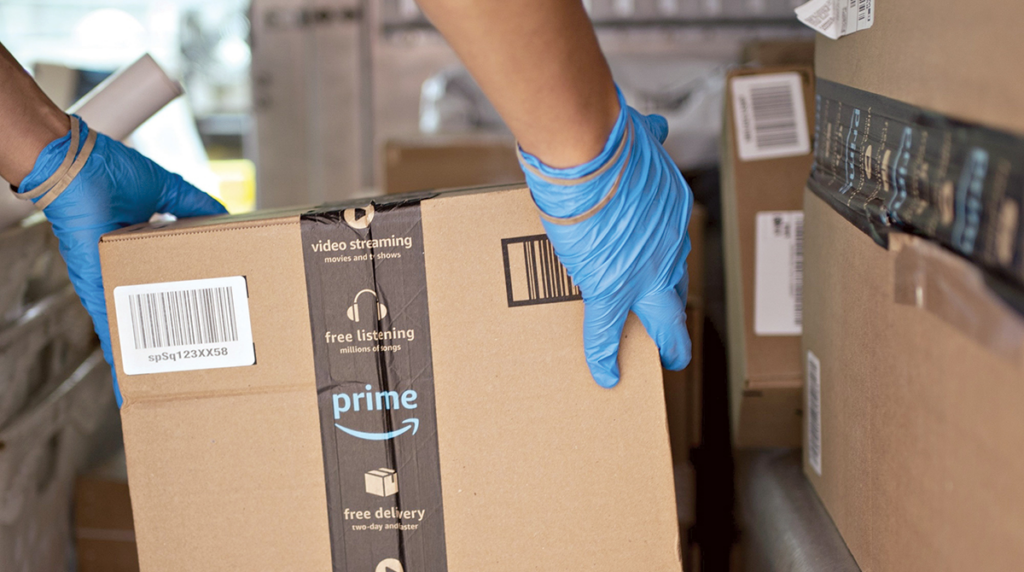 Amazon has been trying to encourage Chinese sellers for several years now. For example, Bezos introduced a Chinese version of Seller Central, offered end-to-end ocean freight solutions to Amazon warehouses, provided training for Chinese manufacturers, and hired Chinese-speaking support staff.
This has obviously worked: the percentage of top Amazon sellers from China rose from 16% to 22% in 2017, then up to 26% in 2018, and continued to grow, reaching a peak in 2020 with a whopping 42% (according to a report by Marketplace Pulse).
While this number appears to be dropping slightly now, it goes to show that Amazon's encouragement for Chinese sellers has had a real impact on the landscape of Amazon's third-party marketplace.
6. Counterfeiting and Review Fraud
Of course, this doesn't apply to all Chinese sellers (or even most Chinese sellers). However, there is undoubtedly a counterfeiting problem with some products in China, especially in some niches (like fashion and electronics). This means sellers can charge shockingly low prices for supposedly designer goods, and it's hard for consumers to get refunds sometimes, so the practice continues.
There's also review fraud to contend with.Amazon banned 50,000 Chinese sellers for review fraud (some of which are now turning to Walmart to sell their goods instead). While this crackdown is good, sellers continue to manipulate reviews, offering money or goods in exchange for 5-star reviews.
5-star reviews are a factor in helping a customer decide which seller to go for, so being able to manipulate this is an advantage to some sellers.
7. Market Research
Chinese sellers are well equipped to analyze their competitors and properly use data analysis along with the quick turnaround time for new products, which gives them a distinct advantage. Moreover, closely watching the competitors can provide sellers with valuable information and emulate high-performing sellers, whereas other sellers may focus more on innovation, which takes more time.
Sellers in other countries can do this, too, of course. There are tons of excellent Amazon product research tools available. I'd recommend checking out Unicorn Smasher (read more about it in our Unicorn Smasher review) as a helpful free tool for newbies, but that will only get you so far.
If you want to get some serious research done, I'd recommend checking out Jungle Scout (read more in our Jungle Scout vs. Unicorn Smasher comparison).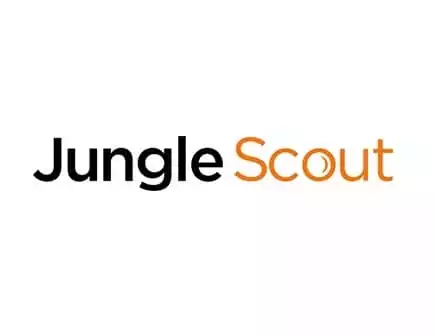 Why Go with Jungle Scout?
Jungle Scout is a great option for both beginners and advanced Amazon sellers. It's user-friendly and has great resources like the Jungle Scout Academy, where you can learn how to get the most out of the software and grow your business.
Try Junglescout first
We earn a commission if you click this link and make a purchase at no additional cost to you.
How Can US Sellers Compete?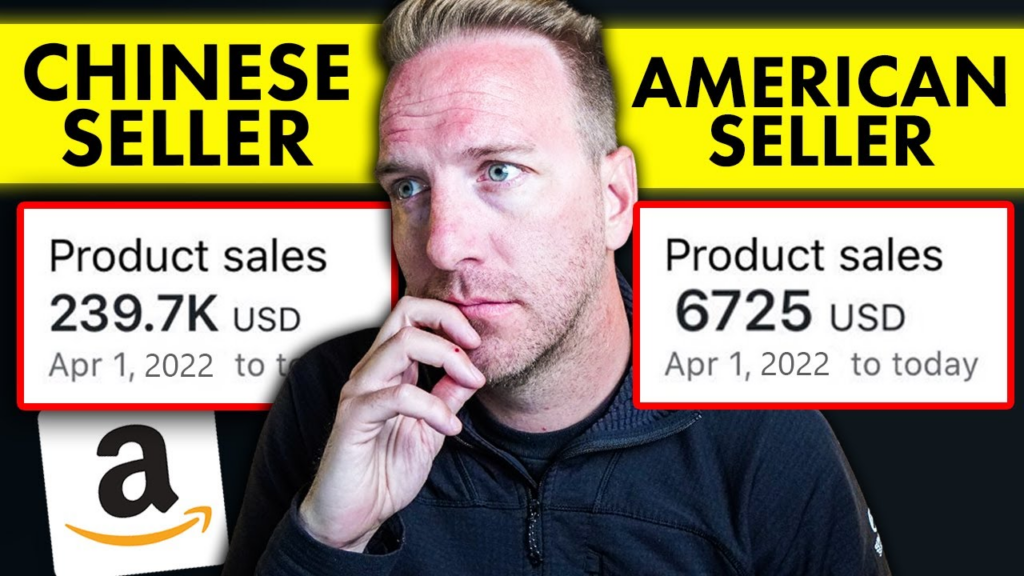 While this sounds like a lot to compete against, don't worry. US-based sellers still do well on Amazon, and there are a few things that sellers can do to compete with other marketplaces:
Concentrate on Branding
Branding is going to be vital in differentiating yourself from other sellers. Consider the customer experience from start to finish. From the moment they browse your products to the moment that they open the package at the end, your branding should be evident throughout. Think of a transparent logo and color scheme that is easy to integrate into every aspect of your business.
That way, if your customers like your products (and hopefully they will!), they'll be more likely to recognize you if they come back for more.
Show Your Humanity
Consumers love to buy from people rather than faceless corporations (especially if you're a smaller business). You can show your personality and sense of humor in your emails, product descriptions, and other communications to your customers via social media platforms.
If you haven't already done it, signing up for an email marketing platform is essential for communicating your brand values to your customers.
You should also focus on showing customers a behind-the-scenes glimpse of your business, whether that's hopping onto Instagram to give them an update or unboxing new products with them. This personal connection sounds small, but it can give your business a significant advantage if your customer base 'clicks' with you.
Choose High-Quality Products
High-quality products will help put you in good standing with your customers and differentiate your business from many other sellers on Amazon. Building customer trust is hugely important, and you don't want to risk customers leaving bad reviews or being let down by the lack of quality.
Make sure you order products yourself, so you can see what they're like (this is especially important if you're dropshipping as it can be easier to trust that the products will be good before seeing them in person). The more customers trust you, the better!
FAQs
Question: How Many Sellers are There on Amazon Altogether?
Answer: According to a report by Amazon in 2021, there are nearly 2 million small and medium-sized businesses worldwide selling on Amazon.
I know that sounds overwhelming, but keep in mind that there are over 150 million Amazon Prime members around the world, with 98.07 million Amazon app users accessing the app at least once a month in the US alone. That is a huge number of customers to reach, so there is definitely enough space for new sellers.
Question: How Can I Get more Customers to Browse my Amazon Store?
Answer: If you're struggling to get new customers, you need to focus on advertising. Advertising feels overwhelming, but it's actually pretty simple if you use certain platforms. Facebook Ads, for example, are very easy to use, and they can make a real difference. It's worth taking a couple of hours to learn how to use these platforms, and you can choose to pay a small amount to start with if you don't want to invest a big chunk of money in advertising right away.
You could also diversify by creating your own website. You can sell Amazon products through Shopify, for example, and it's easier to establish your brand 'story' with your own dedicated website.
Question: How Can I Learn More About Selling on Amazon?
Answer: There are so many resources out there that it's hard to know where to begin! You could check out our Best Amazon FBA Courses guide for some excellent, popular courses that will give you a good idea of the basics as well as some more advanced tips on how to increase sales.
You can find free resources online, but make sure you look for courses and tutorials that are up-to-date. The eCommerce world changes fast, so there's no point in learning outdated information.
Question: How Can I Figure Out which Products will Perform Well on Amazon?
Answer: The best thing to do is focus on products within your niche and get down to some decent keyword research. You can find out more about this in our guide, How to Find the Best Amazon Product Research Tools. Some of these tools are pretty affordable (or even free), so even new businesses with a small income can get going with this right away.
You can also look at other businesses in your niche outside of Amazon, too. Look at the products that seem to perform well for them – is there an equivalent product you could sell on your Amazon store?
To Sum Up …
There are always going to be customers that try to get the cheapest, quickest products possible. However, I believe many customers care about buying from small businesses with genuine, down-to-earth owners, consistent branding, and high-quality products. Focusing on these steps may take more time, but it's tested advice that does work over time.
So don't feel daunted! I believe you can succeed in selling on Amazon by following some key steps, working hard, and with a little bit of luck along the way. If you want to get started, check out our guide to the Best Products to Sell on Amazon FBA for some ideas.