Last Updated on October 7, 2023 by Ewen Finser
Business owners, no matter what size their company, understand that they absolutely have to get involved with some sort of social media.
There isn't a one-size-fits-all social media platform or tool, though, which can cause a headache when trying to narrow down your options – or, worse, trying to use all of them at the same time.
Instead, the best approach is to combine the platforms and tools that will best suit your audience and your business goals. Also, think about your customers, both current and potential – who are they, where are they and what are they doing there?
In this article, we're going to first go over seven types of social media platforms out there, many of which you may not be familiar with (or maybe you are but you never thought of them as social media before).
Then, we're going to dive into some of the social media platforms you're most familiar with, like Facebook and YouTube.
At the end of that section, we're going to give you three quick tips for experimenting with these platforms and the content you post there. Then, we're going to talk about social media management tools and what to look for as you scout around for the best tool(s) for you.
Let's get started!
7 Types of Social Media
There's no way you haven't heard of Facebook (or Instagram, Pinterest, Twitter…) but those platforms only scratch the surface of what's out there.
In this section, we're going to go over seven different types of social media platforms and networks, starting with those you're most familiar with, then veering off into less familiar territory.
1. Social and Media Sharing Networks
We could've technically kept social networks separate from media sharing networks, but they're really so close to one another in regards to what they do and how they're used (and there's even some overlap in functionality based on the platform) that we thought it'd be less confusing to combine them. In a nutshell, these hubs of information have been able to turn practically every part of modern life into an online experience.
Social and media sharing networks like Facebook, Snapchat, Twitter and YouTube are used to (1) connect with brands and people online and (2) share all sorts of media, including articles, photos, and live video.
These platforms can help a business with…well, just about everything. They increase brand awareness, present market research opportunities, result in lead generation, build relationships, provide customer service, etc.
Later on, we're going to get into some of these platforms and tell you what their strengths are, which will help you determine if they're right for you or not.
2. Blogging and Other Publishing Networks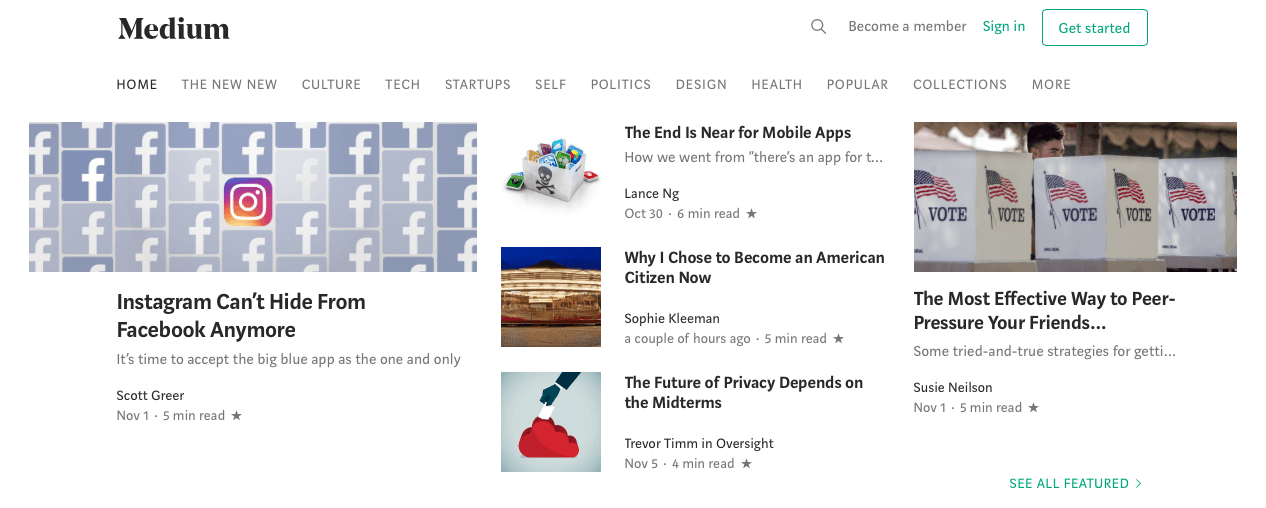 Blogging and publishing networks include sites like Medium, Tumblr and WordPress. The more traditional platform would be WordPress, while Tumblr would be considered a microblogging service (some people also consider social sites like Instagram and Twitter to be for microblogging). Medium is an excellent example of an interactive, social publishing platform.
Audiences go to these types of networks to comment on content, discover content and publish their own work.
Businesses can use them to engage with audiences, build their brand, and generate leads and sales.
As a business owner, you could read comments on articles to tune in to what your audience is feeling or post your own content to showcase yourself as a thought leader.
3. Bookmarking and Content Curation Networks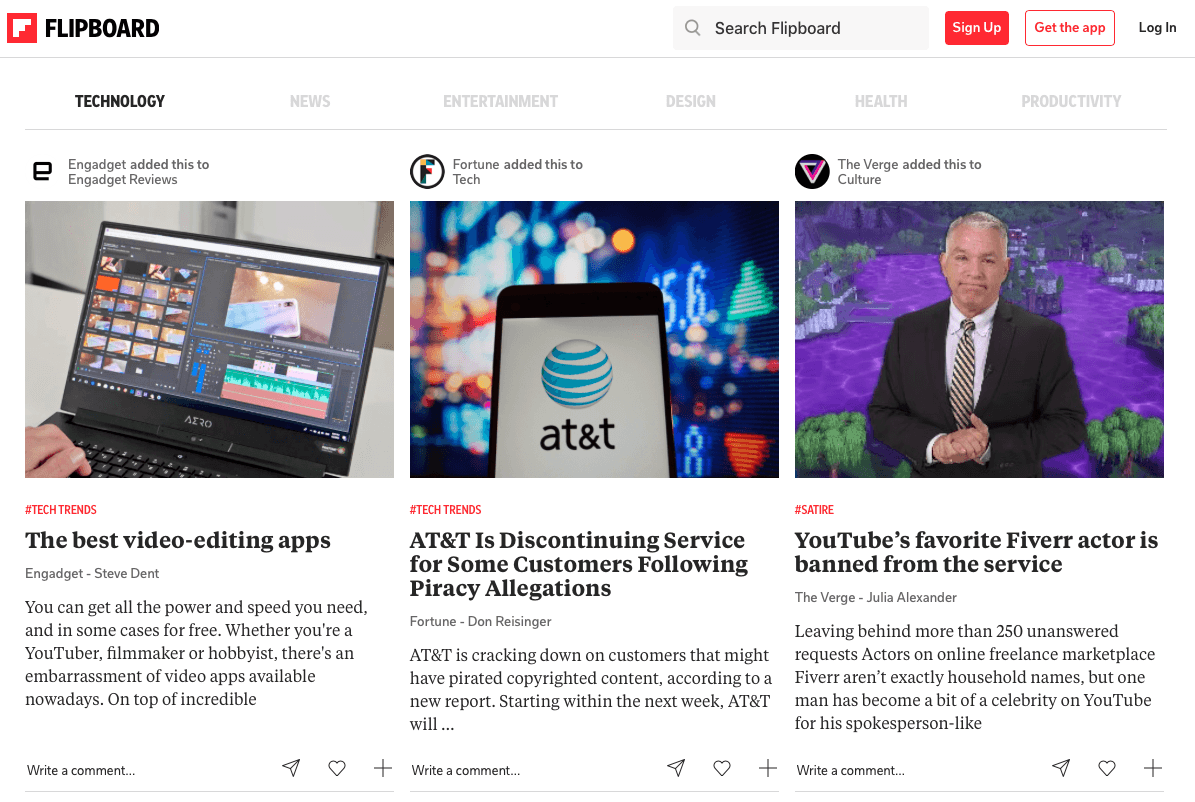 Bookmarking and content curation websites, like Flipboard and Pinterest, have features that let users save and organize content (Instagram lets you do this now, too).
Audiences use these networks to find, share and store trending content. Sometimes, audiences may engage in discussions, like by posting comments on a Pin on Pinterest. Mostly, though, these sites are used to scout for ideas and inspiration.
Businesses use these networks to increase brand awareness, customer engagement, and website traffic. For example, if you're a jewelry seller, you could post your own creations to Pinterest and also save Pins of topics your audience is interested in, like women's fashion or beauty.
To make your content more shareable, optimize the images and headlines. Also, make sure that the graphics or photos you're using are high quality – you want your products or services in a good light, both literally and figuratively.
4. Consumer Review Networks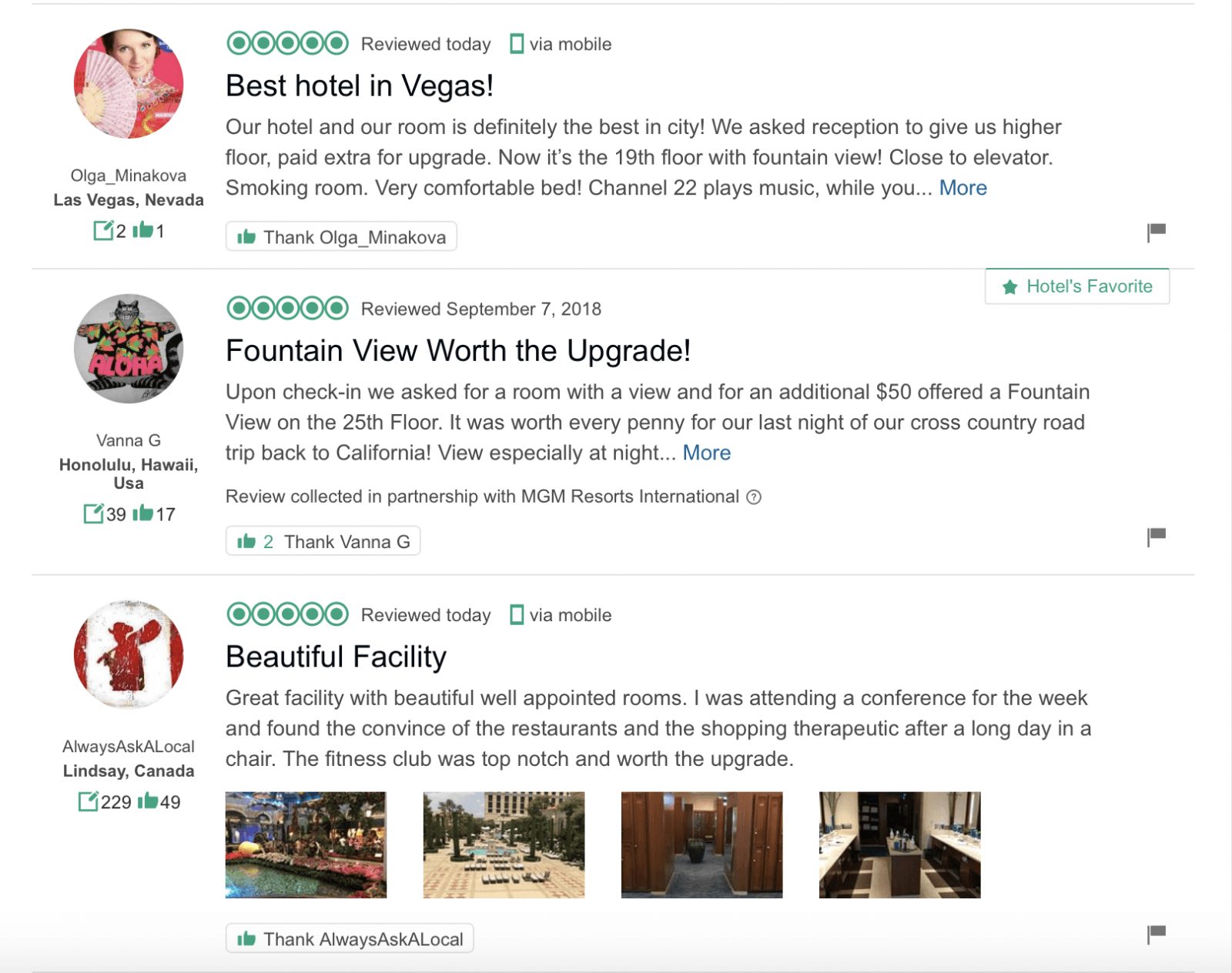 Consumer review networks, like TripAdvisor and Yelp, take basic reviews (which you could leave on, say, your own blog) a step further by having a network built around the reviewing capabilities. People already know to head to these websites to find reviews, so there's a better chance of potential customers coming across both the positive and negative reviews of your business.
Audiences rely on these websites to find reviews or write their own reviews about brands, products, and services. Businesses can use these networks in two powerful ways:
Backup claims you make about your products or services with social proof via positive reviews.
Solve customer problems publicly and showcase your customer service skills when there's a negative review.
5. Discussion Forums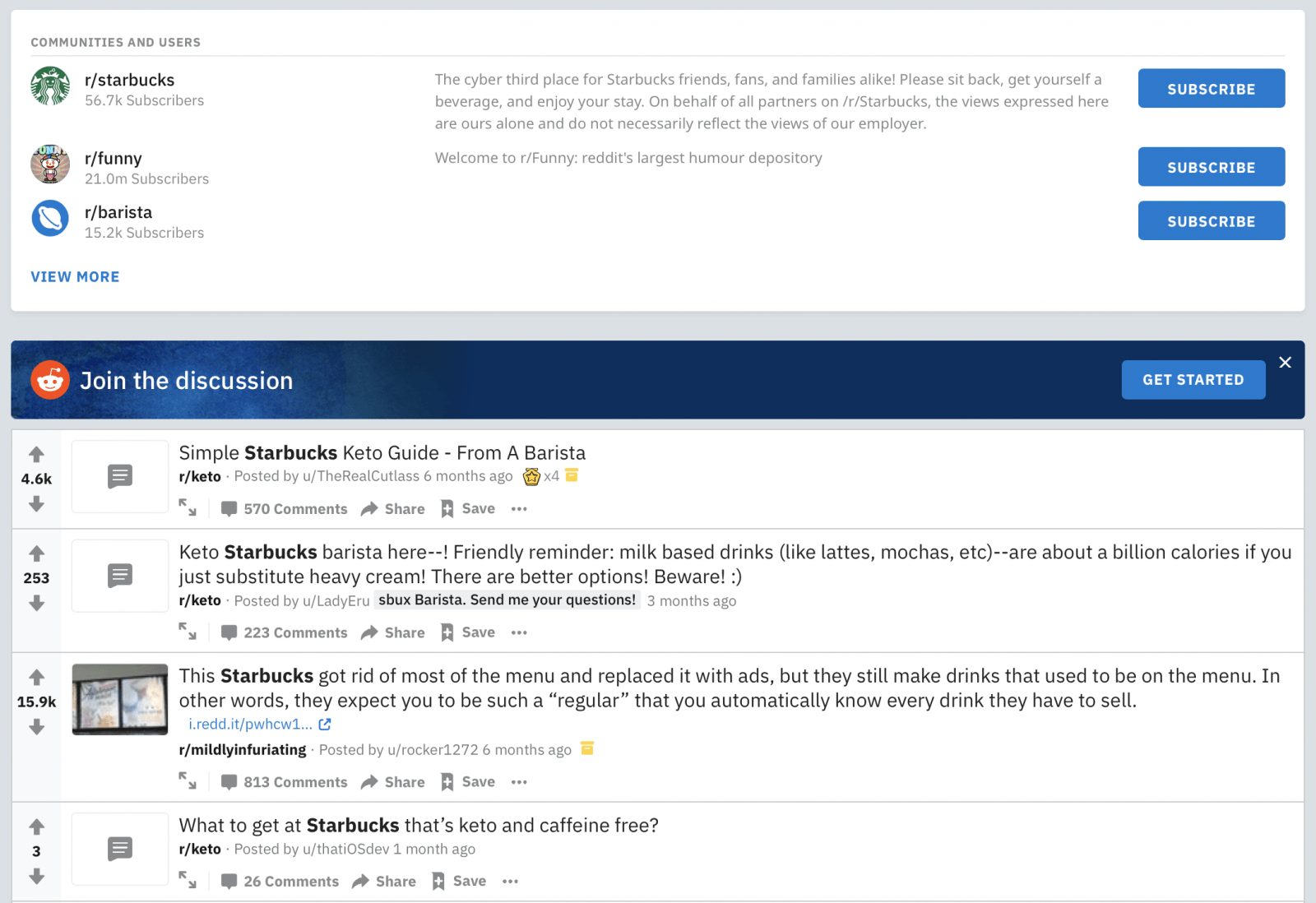 Discussion forums, like Digg, Quora, and Reddit, have been around forever – they're sort of like the original social media. This is where you can find information on practically anything. Though there's some policing here depending on the specific forum you're in, forums are the place to go if you want insight that's very much un-candy-coated.
Audiences head to forums to find or share information, news or opinions, and to either start or jump into a conversation.
Businesses can look at discussion forums as gold mines for market research. You'll find honest, unfiltered opinions about your brand. Harsh? Sometimes. Useful? Always.
You can also advertise on some forums, but you'll need to pay close attention to the guidelines in order to not be banned from the site – for example, many discussion forums require you to keep your ads separate from your posts.
6. Social Shopping Networks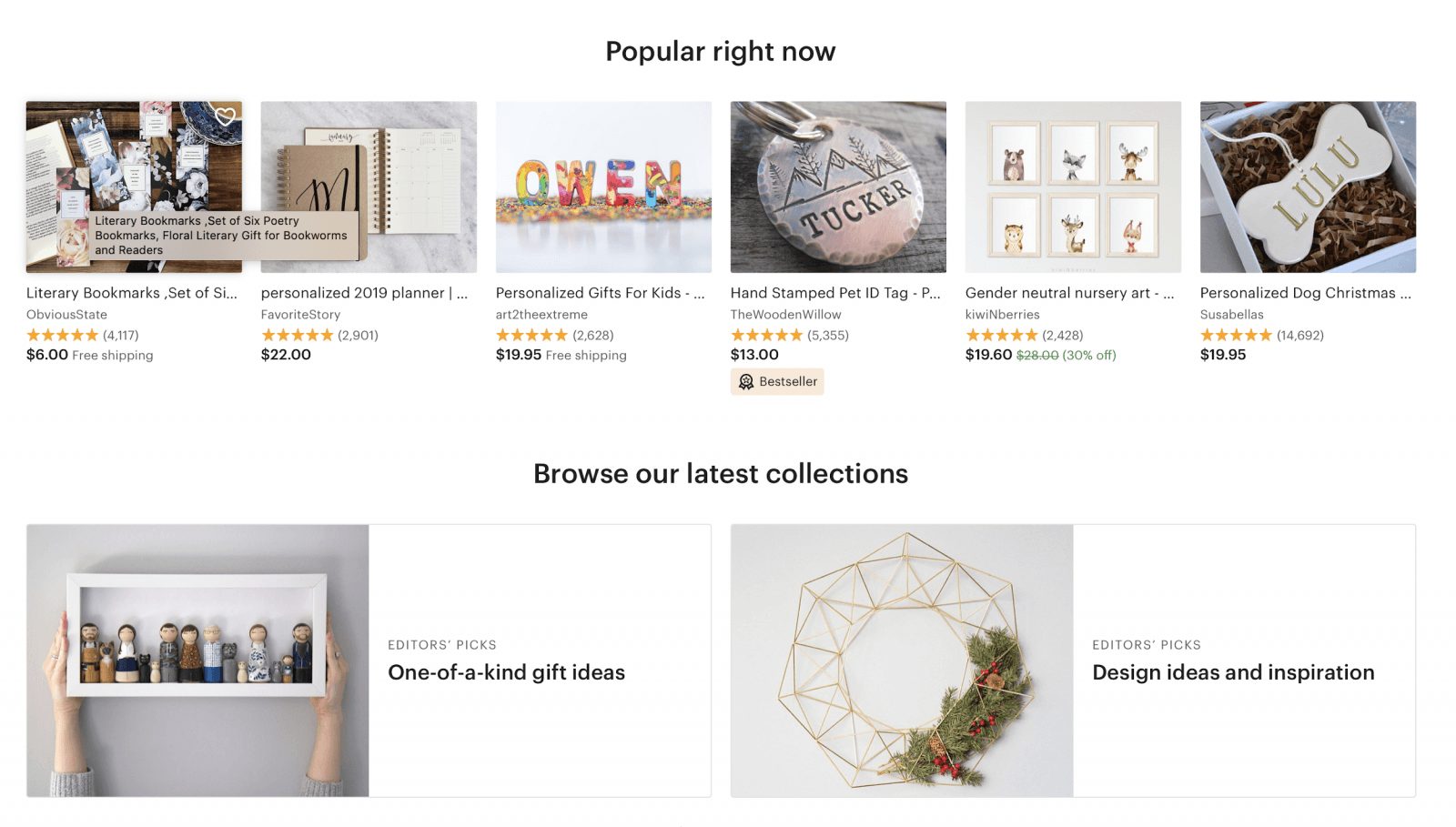 Social shopping networks, like Etsy, mix traditional e-commerce shopping with a social element. When I ran the Etsy shop for a client of mine, we took advantage of the already-built-in customer base – people head to Etsy because they want to shop, and most of them are ready to buy. It's like these e-commerce networks take care of some of your marketing for you simply by having an already-existing user base.
Audiences use social shopping networks to follow brands they love, share items they like, stay on top of trends and make purchases.
On top of selling products, businesses can use these networks to improve brand awareness and engagement. On Etsy, for example, you can create a coupon and automatically email it to customers.
Some social media networks have elements of this, too – for example, Pinterest has "Buyable Pins" and Instagram lets you add a "Shop Now" call-to-action.
7. Niche Networks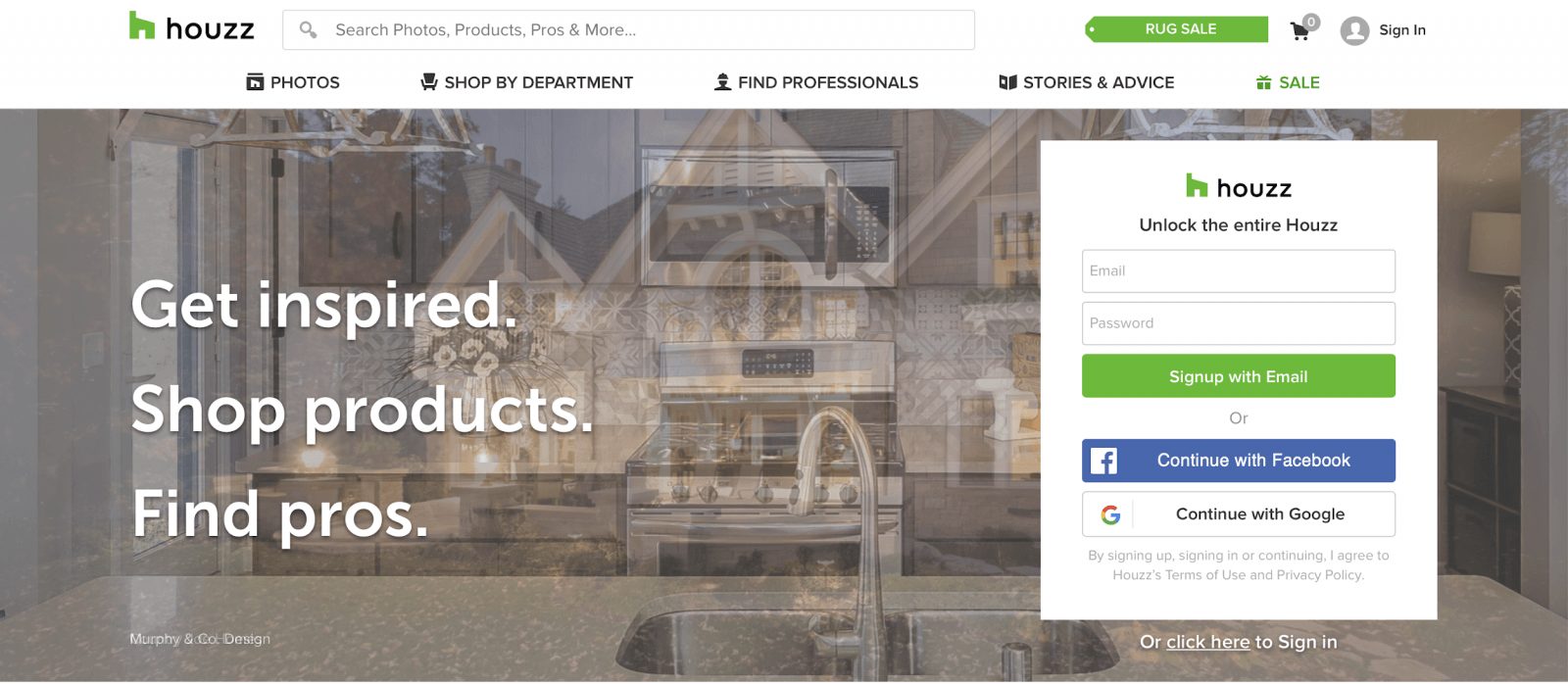 Niche networks, like Goodreads (books) and Houzz (home design), narrow their focus on specific interests.
Yes, you can find groups on other social networking sites dedicated to these topics, but niche networks let audiences get an entire world of content focused on exactly what they're interested in.
Audiences use niche networks to find information on a specific topic and to connect with other people who are interested in exactly what they're interested in.
Businesses can take advantage of niche networks to reach a highly targeted audience – you'll know that everyone here is interested in what you have to say or sell.
A More Comprehensive Look at Social and Media Sharing Networks
We hope you're going to think outside the box when it comes to the social media sites you use, but since the traditional networks are definitely going to be part of your package, we wanted to go into them some more in this section.
Here are overviews of the main social media players that you're undoubtedly considering adding to your marketing plan:
Facebook
Facebook has a lot of users – it's the most popular social media platform out there, and one that you don't want to ignore.
Facebook is excellent for advertising and lead generation, and it can also help you build customer relationships.
Anything can be posted and do well here, including images, videos, and text content.
Instagram
Instagram has a young user base, so if that's your audience, a lot of them are going to be here.
Instagram is a graphics-heavy social network, but not everything has to be polished – the Stories feature, which mimics Snapchat, allows for more raw, in-the-moment content.
Consumer products and services that can be well-photographed do well here, especially in industries like beauty, food, and retail.
LinkedIn
LinkedIn is mainly used for professional networking and job searching, and it's pleasantly devoid of some of the more social aspects of social networking.
While some social media platforms are best for images or short text content, LinkedIn can handle longer posts.
LinkedIn also has its own, built-in publishing platform, which you can use for posting longer content.
Pinterest
Most Pinterest users are female, so if your audience is composed mainly of women, you've already mastered that portion of targeting.
Pins can link directly to your website, individual website pages or product pages, which helps to increase traffic.
Promoted Pins allow you to target specific user types based on an assortment of demographics.
Twitter
Twitter is best for posting short, text-only content, and it can also support photos and videos.
Fast-paced, ever-changing businesses find Twitter helpful for posting announcements, breaking news, and important messages.
There are a lot of sub-communities on Twitter, making it possible to get involved with your audience and finely target your posts.
YouTube
YouTube supports video-based content, but that doesn't mean you have to be a videographer to post here – there are all sorts of ways to create videos with graphics and text, too.
Beauty gurus, home service providers, medical professionals, and product creators use YouTube to communicate information that's better in video form than photos or text.
Consider using YouTube if you can make DIY videos, educational content or tutorials for your products or services.
Think about what order customers are using social media in, too.
For example, shoppers may learn about your brand or buy their first product through Instagram, then follow you on Pinterest to stay on top of your latest, greatest products, or visit your Facebook page to learn more about your brand story.
3 Tips for Experimenting with Social Media Content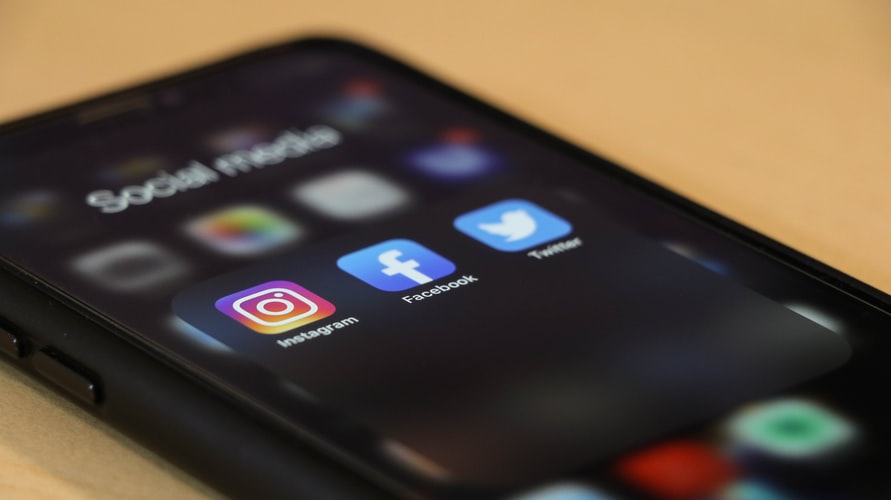 These platforms can all handle different types of content, so it's a good idea to experiment with an assortment of content, pictures, and videos to find out what works and to always stay in line with the tastes of your audience. Trial and error is part of this entire process.
It's a good idea to stay connected to your competitors to see what they're up to.
Each platform has built-in analytics that you can use to see how effective a type of post or an outlet as a whole is.
Deciding What You Need Your Social Media Management Tools to Do
Now that you know which social media platforms are best for your brand, it's time to find the tools to help you manage and grow your accounts.
Social media management tools help you stay on top of your many social media marketing tasks, which range from creating, curating and publishing content to going over and acting on analytics.
Social media tools allow you to automate and streamline your tasks while delivering the best content to your audience on an optimized schedule.
8 factors to Consider when Choosing your Social Media Tools
Let's talk about the 8 factors to consider when choosing your social media tools.
1. Curating and Social Media Posting
Tools for curating content and posting to your social media come with an array of features, including:
Smart queues with auto-created posting schedules based on audience activity and/or your past performance.
Auto-posting, which means you fill up a queue and the tool will post to your platforms at predetermined times.
Curated and suggested content based on your audience, interests or history.
Media library to store your images and videos, including your branded graphics, to easily add them to your posts.
RSS feeds so that you can keep up with your favorite publications and add their content to your social media.
Search engine to look for stock photos to use with your content.
Another feature that many posting tools come with is auto-fill. When you have a gap in your queue, your highest performing posts will be pulled in to fill in space. Decide whether you want this or not – you may be purposely leaving some spaces in your posting schedule or you may not want certain posts recycled, no matter how well they performed.
2. Relationship Building and Customer Relationship Management (CRM)
If you need to keep track of your customer database, you'll need a social media tool that incorporates CRM functionality. Features of these tools may include:
Generate referrals and leads via social media.
Reach, listen and engage with your customers.
Search for influencers so you can connect with the big players in your industry.
Store and add to profiles for your customers.
CRM tools give you the opportunity to serve your customers better than before and build stronger relationships.
3. Collaboration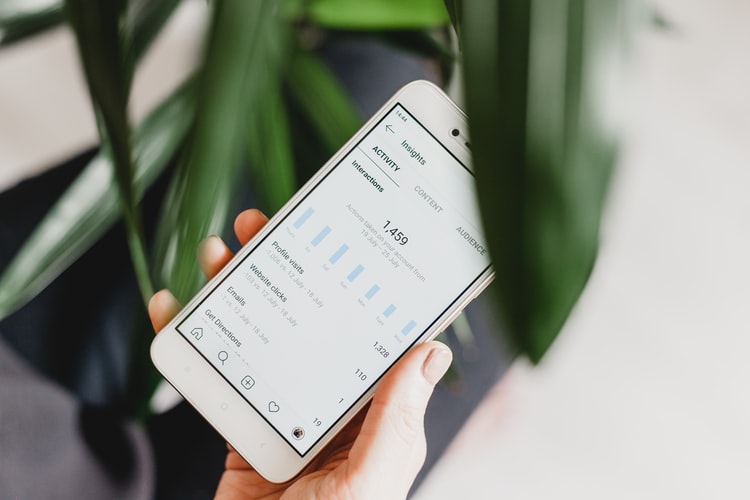 If you have a team that you collaborate with for customer or social media projects – or any projects, really – there are social media management tools out there that include collaboration tools.
You can work with your team on everything from content and social media posts to routine tasks. Your communications and projects can be organized in one place and accessible by everyone on your team.
4. Analytics and Reporting
Social media marketing requires regularly checking your analytics to make tweaks to your strategy.
Otherwise, you have no idea if what you're doing is actually working. Without checking your progress, you run the risk of either stopping a strategy that's actually delivering results or continuing using a strategy that's nothing more than a waste of time, effort and money.
While every social media platform has built-in analytics, some social media management tools have more robust analytics.
Plus, you can see everything in one place instead of having to sign in to each platform and check your analytics individually.
A couple of things to keep in mind if analytics are especially important to you:
If the reports are clean and easy to read, you can simply download them and then send them along to the client, management or your other team members without making any edits.
Some tools won't just measure results – they'll give you recommendations on how to improve your performance, too.
5. Integrations and Unique Features
If you need more bells and whistles, look for a social media management tool that has integrations and unique features. For example:
Competitor analysis so you can keep track of your competition and see what they're doing right and where they're leaving gaps.
Do-it-yourself landing page builder to give you control over where you direct your audience to.
Facebook contest apps so you can create a Facebook contest right from the management tool itself.
In-depth management for platforms, such as being able to follow or unfollow people on Twitter right through the management tool.
6. All-in-One Tools
Maybe you already have a CRM manager or you prefer each platform's native analytics section. If what you're looking for is a one-stop-shop, though, you'll want to seek out an all-in-one social media management tool.
Don't be fooled, though – even "all-in-one" tools have their own array of features, which means there will be features missing, too. In order to find the comprehensive tool that's right for you, put a lot of thought into the features you do and don't need.
You want to find a management tool that includes the things you need without having too many that you don't – otherwise, you'll be paying for a bunch of features you never use.
All-in-one tools can do things like:
Analytics and reporting
Monitor multiple social media accounts simultaneously
Respond to customers via various communication channels
Schedule social media posts
7. Customer Support
The more features your social media management tool has, the more you'll need to rely on customer support. For example, I've used Buffer for years, but I've still had to get in touch with customer support time and time again, especially when they add or change features.
They're incredibly fast to respond, friendly and helpful, and this makes a big difference – even when there have been other tools that do more, I always default to Buffer because I know I can rely on their customer service.
Additionally, check out the self-service database. You want to know that you can troubleshoot on your own should a problem arise.
8. Usability
Features are important, but if you can't actually use those features easily, what good are they?
Play around with the tool before you decide to use it (like, before you pay for it or connect all of your platforms to it). Is the dashboard clean and easy to read? Is the tool intuitive? Are you able to automate simple, repetitive tasks in order to save time?
Tools for Every Size Businesses
Whether you're a startup or an enterprise, you're going to need some sort of social media tool (or an array of them, more likely). While price is going to be a consideration, especially if your business is on the small side, don't look at price alone.
Also, don't assume that just because a social media tool is marketed toward a certain size business it won't work for you. Startups may need advanced CRM features that are often included in enterprise-level tools, while enterprises that focus on a specific type of marketing may find what they need is an easier-to-use tool with just the basics.
Social media tools come with an array of choices, giving you the opportunity to find what suits you best for your business' goals and needs.
Here are other related articles you may be interested in reading:
Top Social Media Tools
These are are some of the top social media tools and services to have on your radar (along with our review coverage of them):
Buffer: A leading social media management tool that offers features such as publishing, analytics, engagement, and an AI assistant. It supports various social media channels, including Facebook, Instagram, Twitter, and YouTube. Buffer is known for its easy-to-use interface and robust analytics, which sets it apart from many other tools.
Hootsuite: This tool allows you to schedule and publish posts, monitor mentions, and analyze social media performance across multiple platforms. Hootsuite's advantage lies in its comprehensive social listening features and integration capabilities with a wide range of third-party apps.
Sprout Social: Known for its powerful analytics and reporting tools, Sprout Social allows businesses to track their social media performance efficiently. Its key advantage is its in-depth reporting features that provide high-quality insights into audience engagement and content performance.
Agorapulse: This tool offers schedule, publish, monitor, and report features. Agorapulse's unique selling point is its strong emphasis on team collaboration, with features that allow teams to assign tasks and track progress easily.
Sendible: A tool designed for agencies managing multiple client portfolios. Sendible's standout feature is its ability to tailor posts to each platform while scheduling, saving time and improving content quality.
CoSchedule: This tool integrates with your content marketing strategy, helping you schedule posts and manage your entire marketing roadmap.
SocialBee: SocialBee is an excellent social media automation platform, ideal for managing multiple brands with multiple accounts in one dashboard (portfolio companies, social media managers, or agencies).
TweetDeck: A dashboard application for management of Twitter accounts. It's ideal for managing multiple Twitter accounts and tracking real-time conversations.
Sniply: Sniply allows you to add custom messages to any web pages you post on social media. It's a great way to drive traffic back to your own site.
Crowdfire: This tool helps you discover and schedule content, and manage all your social accounts from one place.
BuzzSumo: BuzzSumo helps you identify trending topics, making it easier to create relevant content.
SocialPilot: It's a comprehensive social media marketing tool that helps professionals, teams, and businesses automate their social media management.
ViralTag: It's an all-in-one marketing platform that allows you to schedule and automate posts, collaborate with team members, and analyze performance.
Tailwind: Tailwind is an effective tool for managing Pinterest and Instagram channels. It can schedule posts and provide analytical insights.
SocialOomph: This tool helps increase social media productivity by automating tasks across various platforms.
Post Planner: Post Planner is a trusted social media scheduler offering post and story scheduling, and bulk scheduling.
MissingLettr: This tool creates strategic, automated social media campaigns that drive traffic for an entire year.
Later: Later focuses on visual social media platforms like Instagram and Pinterest. It allows you to visually plan and schedule your posts.
Sniply: Sniply isn't exactly a social media tool, but it's used heavily for sharing links ON social platforms. Worth checking out for better link tracking and analytics.
Ninja Outreach: If you are looking to identify and find social media influencers for your brand, Ninja Outreach is the place to go.