Last Updated on April 22, 2023 by Ewen Finser
ShipBob vs Deliverr are two of the top order fulfillment solutions on the market right now. Read on for an in-depth comparison of these two companies.
After reading this article, you'll understand:
why those services will make fulfilling orders way easier

what unique features both services provide

their costs and fees

which is better for your specific situation

and more…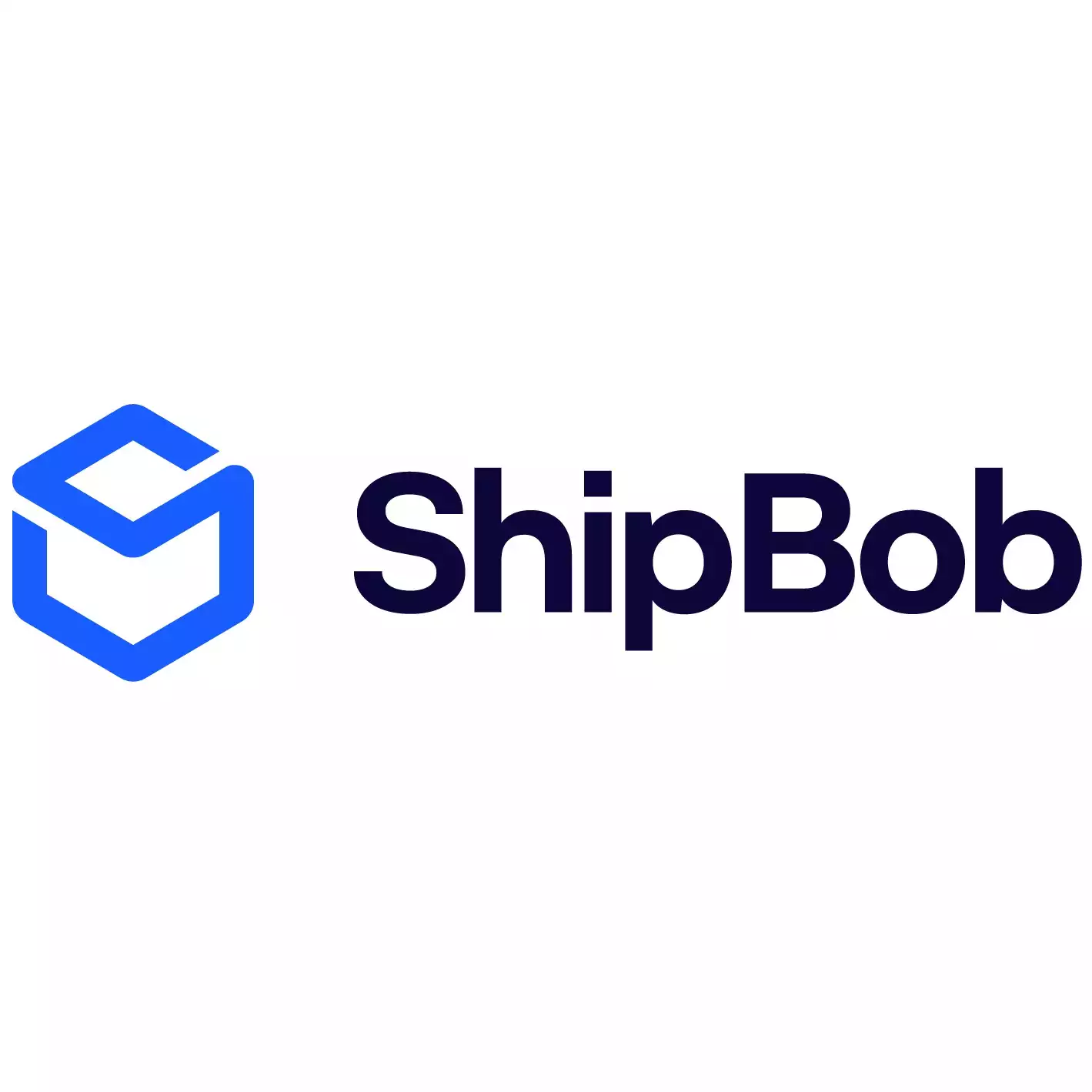 ShipBob Order Fulfillment – Get a Free Quote
Discover the power of omnichannel analytics and reporting through our dashboard, while we take care of picking, packing, and shipping for you.
Request A Quote
We earn a commission if you click this link and make a purchase at no additional cost to you.
Key Differences
ShipBob has an in-depth dashboard which gives you real-time info on your inventory, whereas Deliverr's interface is fay more basic.
ShipBob owns its warehouses, whereas Deliverr only rents space in third-party warehouses. This impacts how well they can track your inventory and handle problems.

ShipBob provides detailed and easy-to-understand analytics, whereas Deliverr does not.

ShipBob has no marketplace badge, whereas Deliverr has the "fast-shipping" tag which integrates well in many marketplaces to have your products stand out.

ShipBob has advanced returns handling procedures, whereas Deliverr does not handle returns at all.

How To Choose The Best Order Fulfillment Service
Control and tracking
A good e-commerce fulfillment service is one that lets you retain full control over your inventory – at all times. You will want to look for a service that keeps you updated about where your goods are at every step of the delivery fulfillment process.
Some services will also provide additional relevant information such as reports, charts, average cart value, how long until you run out of inventory, etc. Different companies provide different insights and you will want to look for those most relevant to your business.
Fulfillment coverage
Simply put, you want to make sure that your service provider can deliver where you need to deliver. Some services are only available nationally, some others are available across several countries. You also want to make sure that the warehouses are numerous and physically located in places that allow great local coverage and fast deliveries.
Integration
The whole point of hiring a third=party service to handle the logistics of your business is for you to save time. That's why it's very important to use a fulfillment service that integrates properly with your sales channels. Be it your e-commerce platform, inventory manager, listing tool, etc. Different fulfillment services integrate differently with other services and you want to make sure the one you go for integrates smoothly.
Returns
How easy is it for customers to return a product to you? How does the order fulfillment company handle your goods on their way back to you? Some companies charge for it, some inspect returned goods on your behalf. Those are questions you should ask when choosing the right candidate to handle your logistics.
Pricing
Storing, inventorying, counting, and delivering all have a cost. There aren't two companies that'll offer the same service at the same price. You might be charged per delivery, you might be charged warehouse fees. It depends on what you need and most order fulfillment companies will be happy to give you a more personalized quote.
Customer service
In case problems arise, how easy is it to solve them? It's important to know how you can get in touch with your service provider and how fast they can solve problems so that you can solve the problems of your customers as smoothly as possible.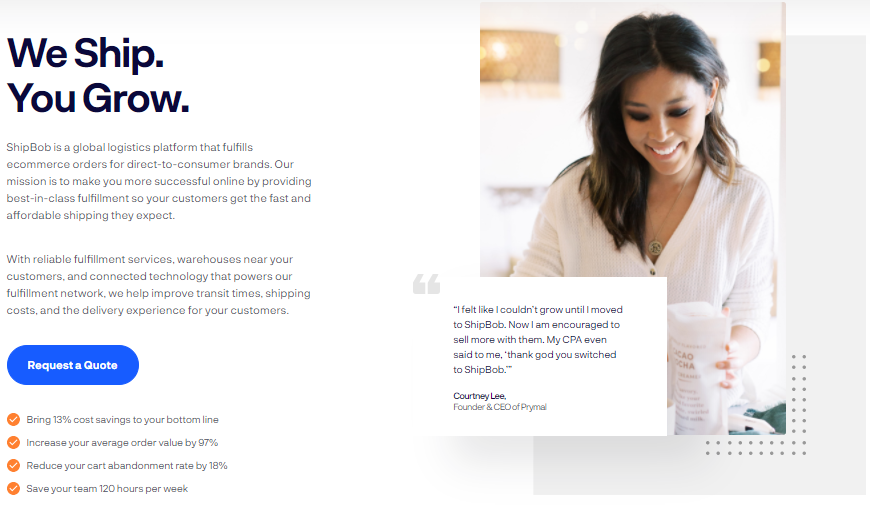 Overall, ShipBob overall offers a very complete and in-depth experience that will make sure to answer your every logistical needs. A bit more pricey than the competition, this is explained simply by how convenient and complete this service is.
Control and tracking
Considering that ShipBob owns their warehouses, the control over what is stored there is absolute. As the merchant, you will have full access to your inventory at all stages. Plus, you can keep yourself in the loop at a glance by browsing your ShipBob dashboard.
ShipBob provides a free analytic tool, showing reports and charts to help you make better decisions regarding your supply chain. With those reports, you'll be able to see which fulfillment centers most benefit your business, the impact of promotions on stock levels, how many days are left before you run out of inventory, and the average cart value of each shipping method, etc.
Fulfillment coverage
In the United States, ShipBob's warehouse management services are located across the country, including Pennsylvania, Texas, Florida, California, Illinois, and Tennessee. In Canada, their warehouse is located in Ottawa. In Europe, their fulfillment centers are based in Ireland.
Integration
ShipBob integrates seamlessly with all major eCommerce platforms such as Shopify, WooCommerce, Squarespace, Wix,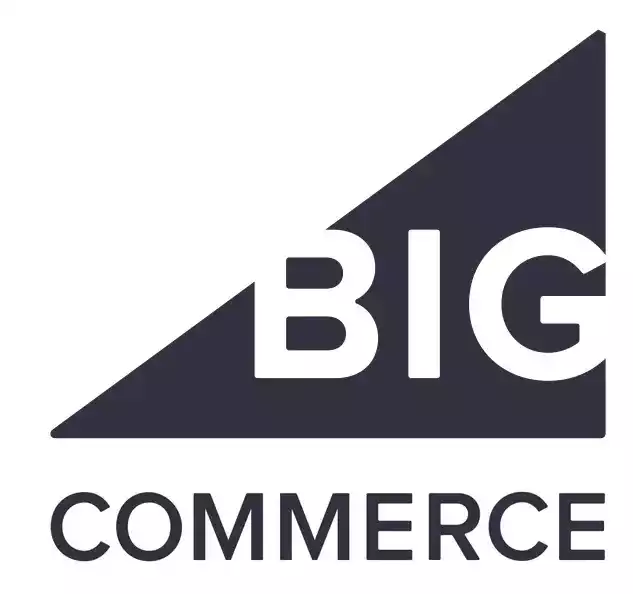 Why do I prefer BigCommerce?

Seamlessly list, optimize, advertise, sell and fulfill products across 100+ channels. All the capabilities of enterprise ecommerce—without the cost or complexity.

Request your Demo

We earn a commission if you click this link and make a purchase at no additional cost to you.

, and more. You will also find a satisfying range of plugins and tools to centralize your sales channels and manage returns.

The company also partners with various inventory, order management, freight, and shipping solutions. ShipBob's most notable logistic integrations are:
Happy Returns

Returnly

Cin7

InventoryPlanner

TradeGecko

Skubana

OrderDesk

PackageBee
Returns
ShipBob can handle returns for you. It charges a base fee per returned item. ShipBob can also dispose of, restock, quarantine, and/or inspect item(s) for you, upon their return. It is made very easy – you just have to create a return order and set it up through your ShipBob dashboard.
All in all, ShipBob does a good job of handling returns, figuring out issues with a specific product and placing those items back in your sellable inventory quickly. Provided that you're willing to pay for this service, you'll find it really convenient.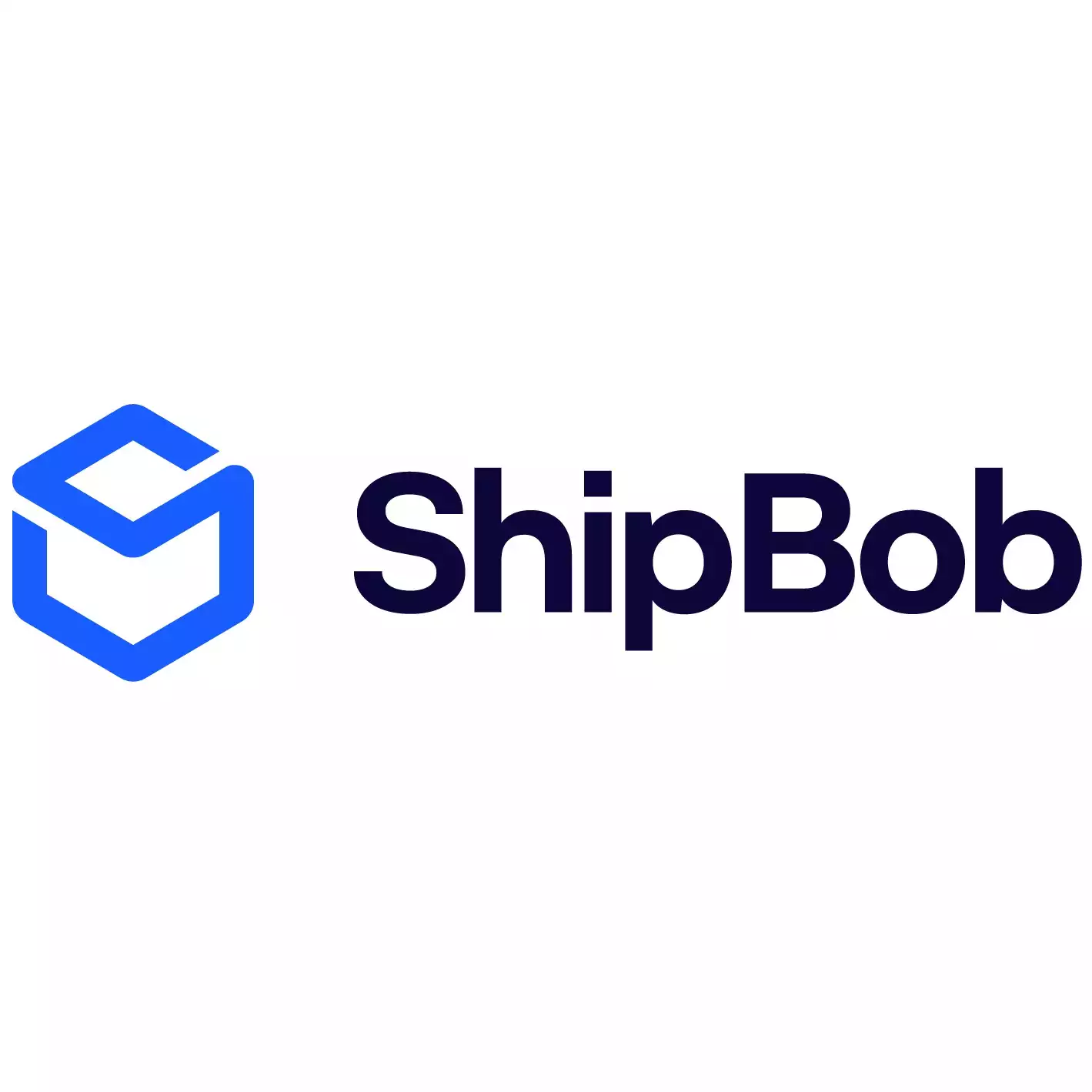 ShipBob Order Fulfillment – Get a Free Quote
Discover the power of omnichannel analytics and reporting through our dashboard, while we take care of picking, packing, and shipping for you.
Request A Quote
We earn a commission if you click this link and make a purchase at no additional cost to you.
Pricing
You'll have to request a quote to get a clear price. For the records, ShipBob charges a flat rate for receiving products based on staff hours. It is usually $25 for the first two staff hours, and then $35 per staff hour after the two-hour mark.
Storage is priced monthly at $40 per pallet, $10 per shelf, or $5 per bin. Standard packaging is included in the cost and additional shipping fees may apply depending on the destination, weight, dimensions, and the chosen shipping service.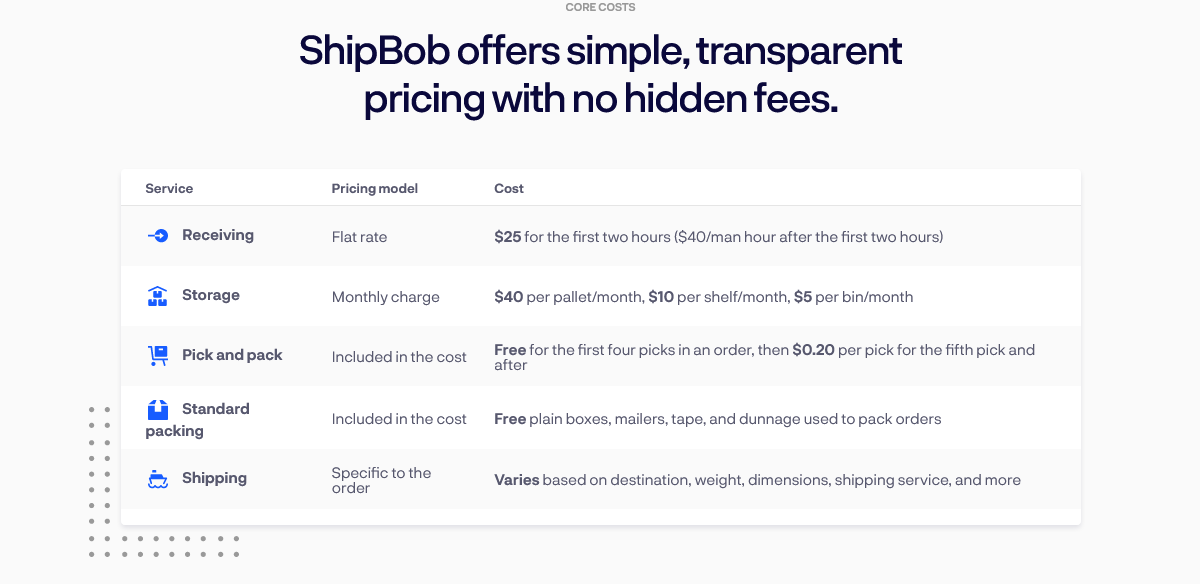 Customer service
ShipBob's customer service team has proven to be quick and helpful in their responses. You can contact them via your dashboard through the help button. You can also contact them by email, phone, or live chat with them.
As ShipBob runs its own fulfillment centers, it can keep you updated on all stages of order fulfillment. They are the only point of contact you will need to reach your inventory and that's a relief in case problems would arise. You can also find on-site representatives at each fulfillment location to help troubleshoot any issue.
Pros
Top-of-the-line software, the dashboard is easy to use and very convenient

Ultra-transparent, you can follow each item in your inventory live

Analytics that help you scale better

Smooth integrations with most eCommerce platforms

On-demand custom packaging
Cons
Doesn't integrate with Wish at all

Expensive
Deliverr Key Features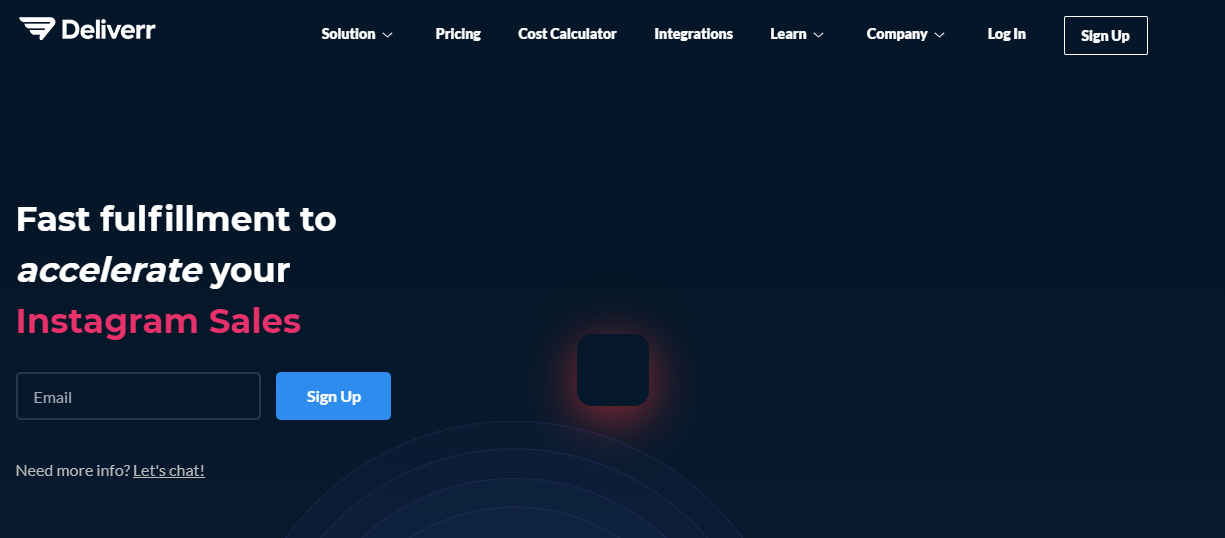 Deliverr focuses on handling fast deliveries for eCommerce marketplaces merchants. The company was able to raise multiple rounds of funding and quickly rose, almost out of nowhere, to a huge success. While providing somewhat of a more basic service than the competition, Deliverr shines through its ease of use, lower fees and fast deliveries.
Control and tracking
Deliverr does not own warehouses in most cases. They rent their physical locations all around the United States and as such they cannot provide as great control and tracking as ShipBob does.
One noteworthy feature is that their software allows marketplaces sellers to add a "fast-shipping badge" to their products, which helps in standing out in overcrowded markets.
Fulfillment coverage
Deliverr works with a wide range of partners to rent warehouses all across the US. Their warehouses are located across the country, including California, Texas, Missouri, Ohio, New Jersey, and Pennsylvania. Such coverage allows their customers to offer the "fast delivery" option to over 95% of the US population.
As of 2021, Deliverr is currently trying out its new international shipping program. This pilot program currently supports shipping to over 190 countries, including Canada, Mexico, and military addresses. Note that international fulfillment fees are currently duty unpaid – customers are responsible for paying applicable duties.
Integration
Deliverr integrates seamlessly with Shopify, but that is about the only ecommerce platform they work with. Deliverr primarily integrates with direct sales channels such as Walmart, Amazon, Wish, and eBay.
Deliverr has also partnered with various inventory management systems and listing tools to provide a more complete service. They most notably work with Sellbrite, SellerActive, GeekSeller, Skubana, ChannelAdvisor, EcomDash and Zentail.
Returns
As of now, Deliverr doesn't handle or process customer returns. If buyers return an item to one of Deliverr's partner warehouses, the product is marked as 'unfulfillable inventory'. In other words, it is not returned to sellable inventory because of fraud concerns.
Those unfulfilled items will be reported to the merchant and fees will be charged to store and/or return those items. This is a strong downside and worth seriously taking into account.
Pricing
There are two main cost buckets – fulfillment and storage. Their prices are very competitive, mainly because Deliverr does not own the warehouses it operates.
Fulfillment costs cover the cost of receiving, picking, packing and shipping to your buyers. They depend on the length, width, height and weight of what you're selling.
Storage costs cover the cost of storage in fulfillment warehouses and start at $0.75 per cubic foot per 30 days, subject to seasonal and long-term rates.
The other costs are removal and disposal costs. Those are based on weight and the actual price will be determined after quotation, but they usually range from $0.5 to $0.75 per lb per unit.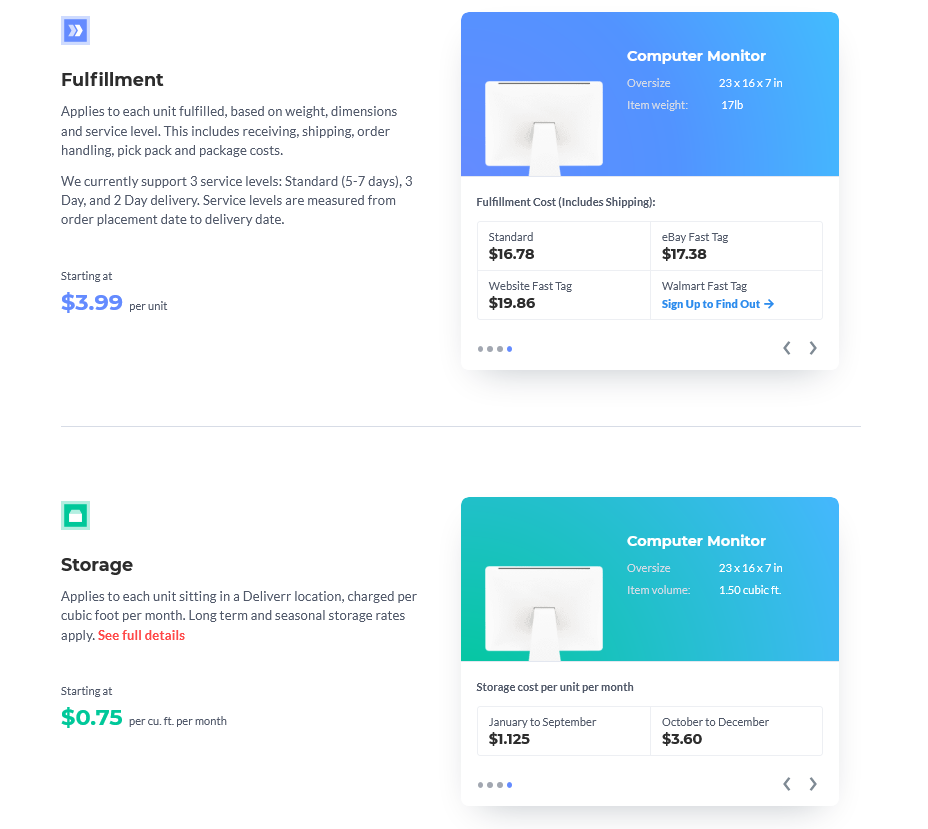 Customer service
Since Deliverr do not operate their own warehouses, troubleshooting can take longer than with other services operating fulfillment centers that they own. The majority of conflict resolution will rely on communicating with third-party logistics providers. Deliverr will mainly do what they can to ensure communication between you and them, certainly adding a degree of unnecessary hassle.
You can get in touch with its customer support service via email or by submitting a support ticket on its website. Currently, there aren't any live support options available.
Pros
Two-day shipping for marketplaces

Competitive prices

"Fast-shipping badges" for marketplaces
Cons
No return procedures in place

Awkward international shipping

Cheap but basic

Lacks customization options
Price Comparison: ShipBob vs Deliverr
Both services propose different ways to charge their customers and it will be necessary to contact them and get a quote for a precise answer. That said, considering the quality and wider range of services proposed by ShipBob, Deliverr should be expected to be the cheaper option here.
Recommended Alternatives To ShipBob and Deliverr
Shipmonk
Started in 2014, this cloud-based fulfillment company currently integrates well with over a hundred online services. Their unique selling point is their smaller size. Only handling a million orders per year as of recently, Shipmonk only owns three warehouses in the United States. Its user interface is also very agreeable to navigate. This service is recommended for small merchants, as Shipmonk has no minimum order value (unlike the competition).
Flowspace
A strong contender to ShipBob. Flowspace does pretty much the same thing at similar costs. Whether you're selling online or simply handling orders in stores, Flowspace will ensure all your goods move smoothly around the country. It can deliver quickly, provide real-time updates on your inventory as well, control your goods for you and even propose a lightning-fast 48-hour onboarding program, no matter how big your business is.
Shipmate Fulfillment
Shipmate Fulfillment is a family-run order fulfillment service with extra-clear costs and fees. It follows Amazon FBA guidelines closely and if you're concerned about being able to offer Prime benefits, this company will handle that for you.
This is the service to go for if you're dealing with kits and bundles. It owns amazing equipment to rapidly kit, shrink wrap, and label, and provide optimized packaging design to keep items safe and shipping costs low. Plus, your first 30 days of storage are free.
FAQs
Question: Does ShipBob own warehouses?
Answer: Yes, owning and operating warehouses is at the core of what this company does. Eventually, with better technology and a better understanding of what e-commerce brands are looking for, it also developed the delivery part of their business. On top of storing your inventory, it will also make sure it arrives right to your customers, handle returns and provide relevant analytics.
Question: Is ShipBob in Europe?
Answer: According to its website, it does have a "presence in Europe". It has a fulfillment center which is a warehouse in Ireland. This is great as it allows saving money on taxes and customs, as well as reduced delivery times. That said, there are native European service providers with a better reach.
Question: How big is Deliverr?
Answer: Deliverr has raised a capital of $70 million so far and it has reportedly worked with over 5,000 brands. Among those, 3,000 were new clients that opted for Deliverr in 2020. The company knew how to attract investors and is now reaping the benefits on a very large scale.
Shipbob vs Deliverr: Bottom Line
ShipBob may be the most complete eCommerce fulfillment solution right now. While it's a bit deeper and more complex than other alternatives, it really lets you do what you want to do and leaves nothing to luck. US-based, yes, but with a solid reach in Canada and Europe, it allows reliable and swift deliveries to your clients, even those based overseas. It does all of this while providing a clear dashboard with instant access to all that's going on so that you're always kept in the loop.
Deliverr, while way simpler and a bit cheaper, might be too basic if you're looking for an in-depth fulfillment solution.
To summarize:
If you like to control every single detail of your business and appreciate always being in the loop regarding your inventory and orders, ShipBob is the order fulfillment solution you need.
If you're selling on some of the most famous ecommerce marketplaces such as Amazon, you might find the simplicity, fast-shipping badge and lower fees of Deliverr more inviting.
If you enjoyed this review, please consider sharing with someone who you think would find it useful.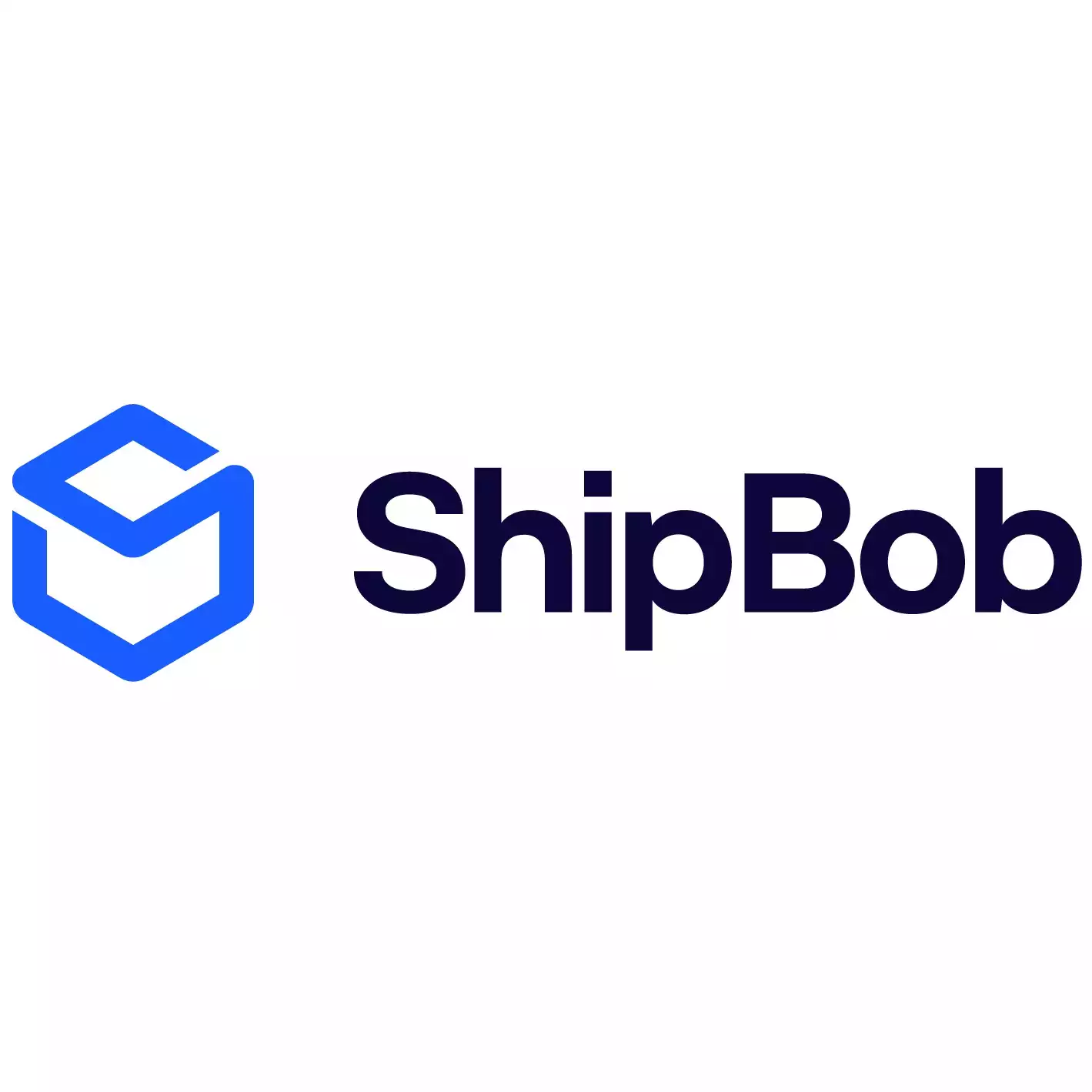 ShipBob Order Fulfillment – Get a Free Quote
Discover the power of omnichannel analytics and reporting through our dashboard, while we take care of picking, packing, and shipping for you.
Request A Quote
We earn a commission if you click this link and make a purchase at no additional cost to you.