Last Updated on January 11, 2023 by Ewen Finser
If it was possible to reincarnate as an ecommerce platform, I'd like to come back as WooCommerce.
Why, you ask?
Well, it enjoys a market share of 28.18% for starters. Come to think of it, this alone undeniably makes it a favorite among entrepreneurs seeking to convert their WordPress sites to online stores.
But, here's the thing. Have you ever had this strange feeling that there might be a much less dominant platform out there that could turn out to be much better than WooCommerce?
Main Differences Between Ecwid and WooCommerce
The main differences between Ecwid and WooCommerce are:
Ecwid is a closed source software platform with WordPress integrations, whereas WooCommerce is an open-source WordPress solution.
Ecwid offers paid plans, whereas WooCommerce is free but some of its upgrades are paid.
Ecwid allows you to connect your social media accounts and websites together, whereas WooCommerce works only with WordPress.
Bottom Line Up Front: If you have not used WordPress, this is where the simplicity of Ecwid is preferable, I personally much prefer going with WooCommerce here as the more robust overall platform for selling (but that's only because I KNOW the WordPress universe).
Well, allow me to introduce you to one that has been rising through the charts quite steadily- Ecwid, which is currently at position 15 with a market share of 0.78%.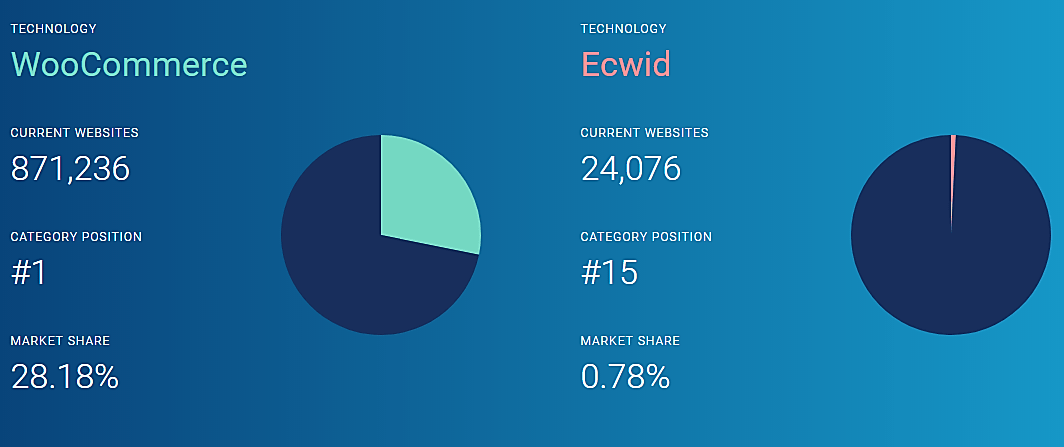 So, the big question- does it stand a chance against WooCommerce? Most importantly, which one should you choose for your WordPress ecommerce site?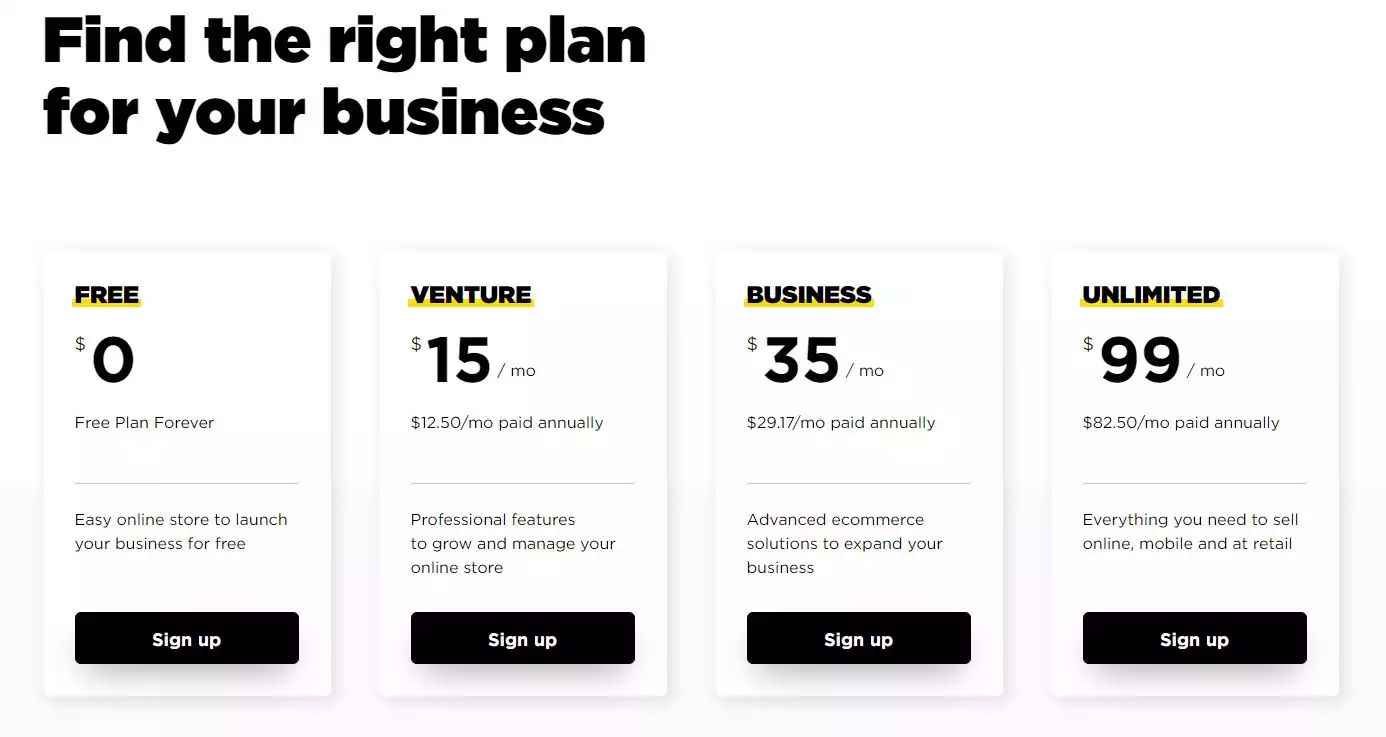 When to Go With Ecwid
IF you don't have extensive experience with WordPress or WooCommerce, I recommend that you start with Ecwid. It's easier to learn and you will get an affordable (even free) site live right way versus trying to learn "open-source" systems.
Try Ecwid First
We earn a commission if you click this link and make a purchase at no additional cost to you.
Ecwid vs WooCommerce: Overview
Ecwid
Ecwid is a web-based ecommerce platform built to power existing sites with business functionalities. It's also embedded onto third-party sites like social networks to set up online stores.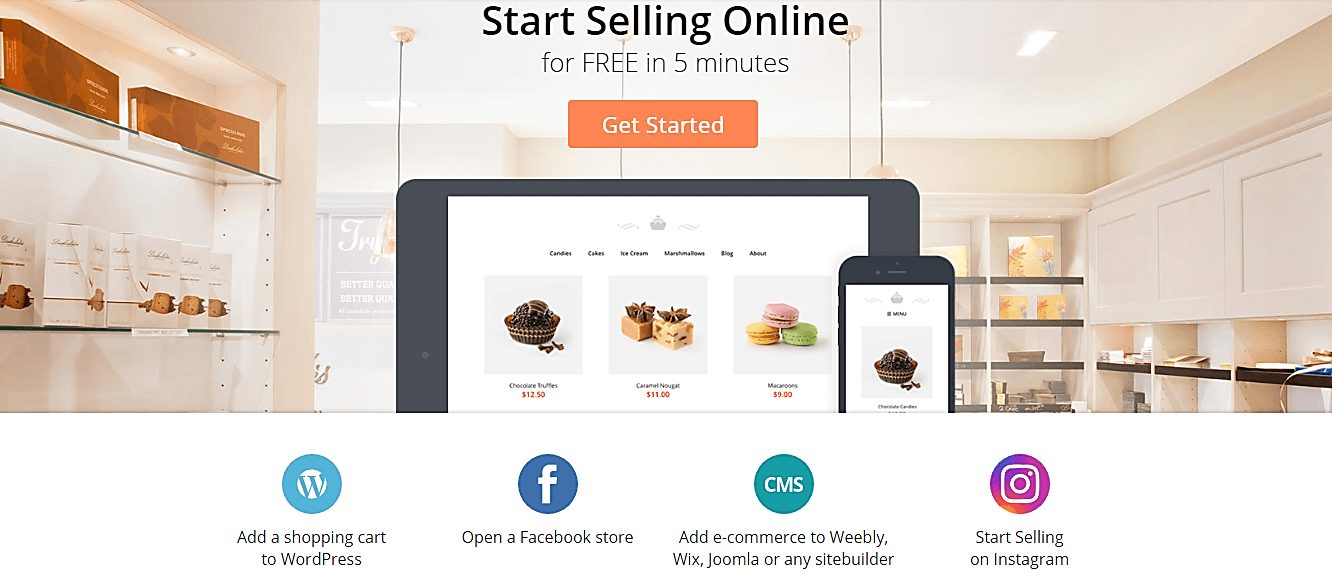 WooCommerce
WooCommerce is a powerful open-source ecommerce toolkit developed to convert any WordPress site into a fully-functional online store.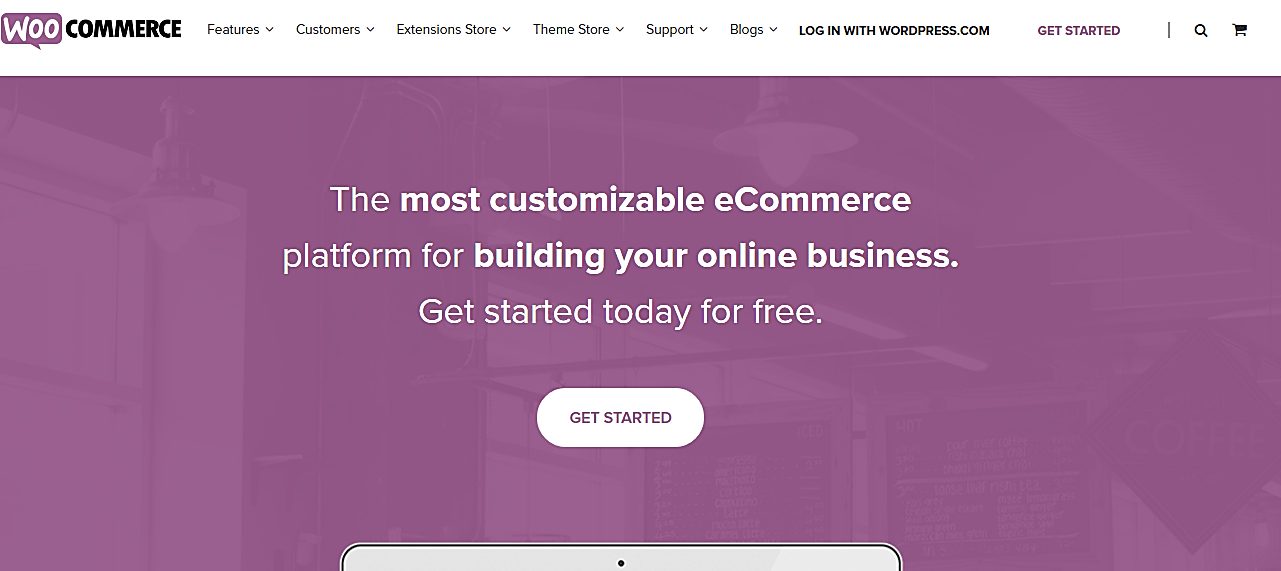 Ecwid vs WooCommerce: Features
Ecwid:
S

etting Up an Online Store

Typically, installing Ecwid into an existing site requires you to first sign up for an account, choose an ideal plan, and then inject the resultant HTML code string into your website. It really is that simple.

That said, let's now focus on what ultimately makes the difference here- transforming a WordPress site into a fully functional online store.

The first step, as you've probably guessed already, is opening an Ecwid account on the main site. Just enter the same old information- name, email, plus password) – and voila! Or you can skip this altogether and alternatively sign up with your Facebook, Google or PayPal accounts.

The subsequent screen is all about your business information. Proceed by entering your WordPress site details and then define some standard preferences in line with your business objectives. This will finally lead you to the main Ecwid dashboard.

So far, so good. Noticed we haven't used any code yet?

Well, the next stage is basically all about setting up your store, and it's also handled without any form of programming. Just click the store setup button to launch a window for defining all your products.

Users can quickly add items by submitting their names and prices plus the corresponding product images.

But, I'm going to stop you for a moment there. You see, unlike the previous stages, this is essentially what makes up the core of your ecommerce business. Therefore, although Ecwid has made a good attempt at simplifying the interface and navigation, don't rush through it.

So, go ahead and click "More powerful options" to unveil a screen for additional product details. You'll notice that it's quite comprehensive, with options like categories, color attributes, size, and even a text box for item description.

Well, I admit that this step might take you quite some time, depending on your catalog specifications and size. Thankfully, Ecwid supports all types of products, and it provides a refreshingly simple interface. Even novices shouldn't have any problem finding their way around.

Then finally, comes the last critical part- connecting your Ecwid account with your WordPress site. You'll see a "Create your online store" prompt after saving your product details and everything. Clicking on it allows you to specify if you'd like to set up the store on a new site, or just proceed with an existing one.

I bet you already know what to choose here. The second option displays several prominent platforms, from where you pick out WordPress as the principal one that holds your site. This consequently launches a screen with clear instructions of what to do from the WordPress side.

So, what follows?

Yes, you're right. Switch over to your WordPress dashboard, and navigate to Plugins, then Add Plugins. Search for Ecwid and click Install Now followed by Activate.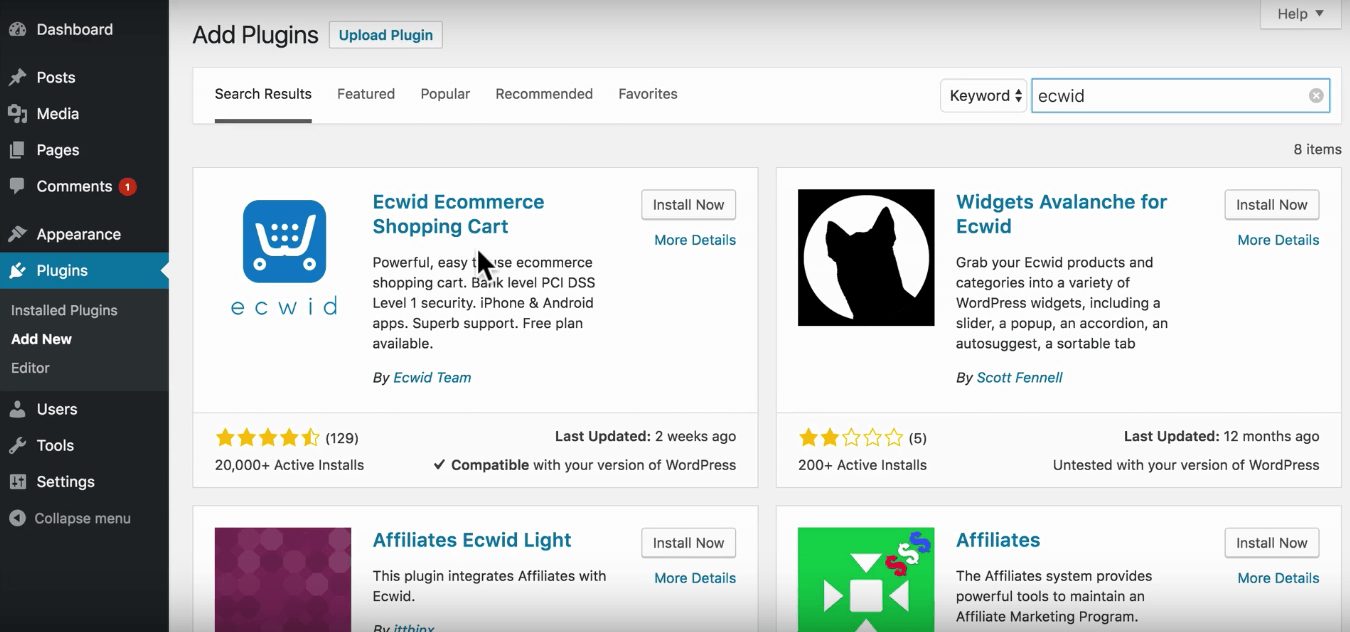 It so happens that you can create a store from this point. But, since you've already set one up on Ecwid, just choose Connect your store to WordPress site.
And voila! There you have it. A full Ecwid dashboard embedded in your WordPress dashboard. Refreshingly simple, right?
WooCommerce
Setting up a WooCommerce based online store on WordPress is not that different compared to Ecwid. There are several ways to approach it, but the most straightforward one has got to be through the WordPress dashboard.
Now, to begin with, you need the following server features for a smooth-running store:
HTTPS support
At least 128 MB of WordPress memory
MariaDB version 10 or higher/MySQL version 5.6 or higher
PHP version 7 or higher
If your hosting plan covers that, go to the Plugins tab, click Add New then search for WooCommerce and proceed to install. The WooCommerce setup wizard launches as soon as you activate the plugin.
The first screen asks for your store's general information. I'm talking about things like country, address, currency, and product types.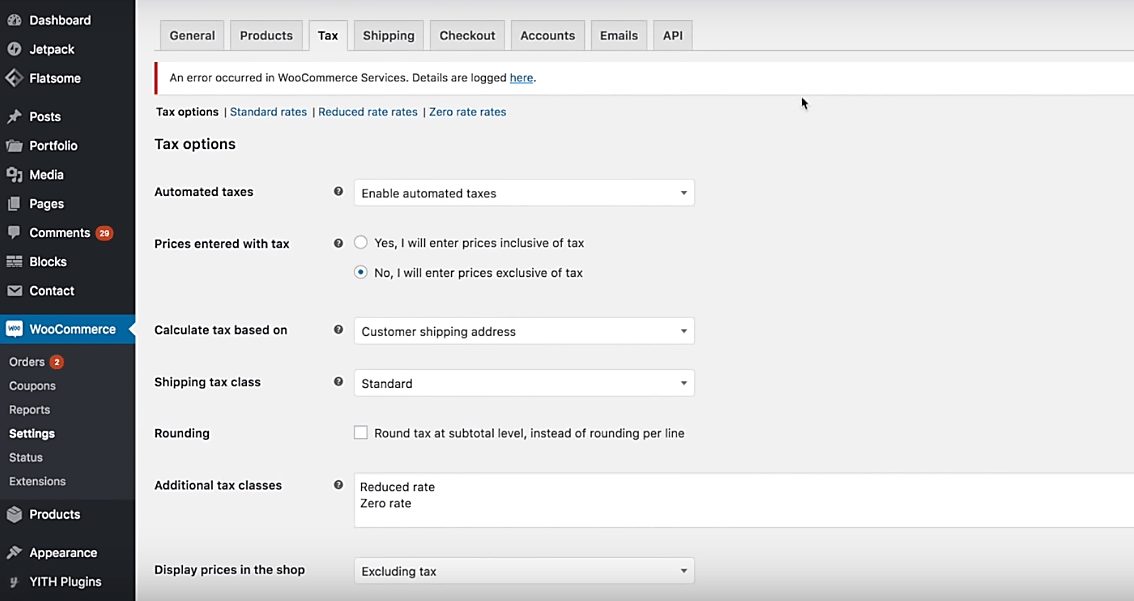 Then next comes the payment options stage. Pick a suitable one and proceed to the shipping options, before finally completing the installation process.
That's pretty much all it takes to set up a fully functional online store. You'll see WooCommerce embedded into your WordPress dashboard, from where you can add and edit your store's products.
Verdict
It doesn't take rocket science to adopt either Ecwid or WooCommerce. Even novice programmers can set up a solid ecommerce store in minutes since they are both available as plugins- and can be integrated directly with your WordPress site. Their setup wizards are also refreshingly user-friendly, with clear controls and structured ecommerce-building processes.
Apart from that, it's worth noting that Ecwid and WooCommerce support different product types- making them ideal for both physical and digital selling.
So, all in all, we can agree that this one is a tie.
Store Management
Ecwid
Let's begin with the customers' side.
Now, Ecwid is seemingly attempting to make shopping as smooth as possible. As customers check into your store, for instance, they'll be able to shop in their native language- since the platform can automatically translate your site to 45 different global languages. And that essentially means you might as well start drafting your business expansion plans.
The process of picking products itself is intuitive, thanks to the whole concept of dragging and dropping items into the cart. Combine that with Ecwid's quick product list view, and you have yourself one heck of an experience that almost resembles in-store shopping.
When it comes to the checkout stage, customers have the option of creating a profile to facilitate straightforward purchases and shipping in future orders. It basically saves them the trouble of repeatedly entering address details every time they return to your store.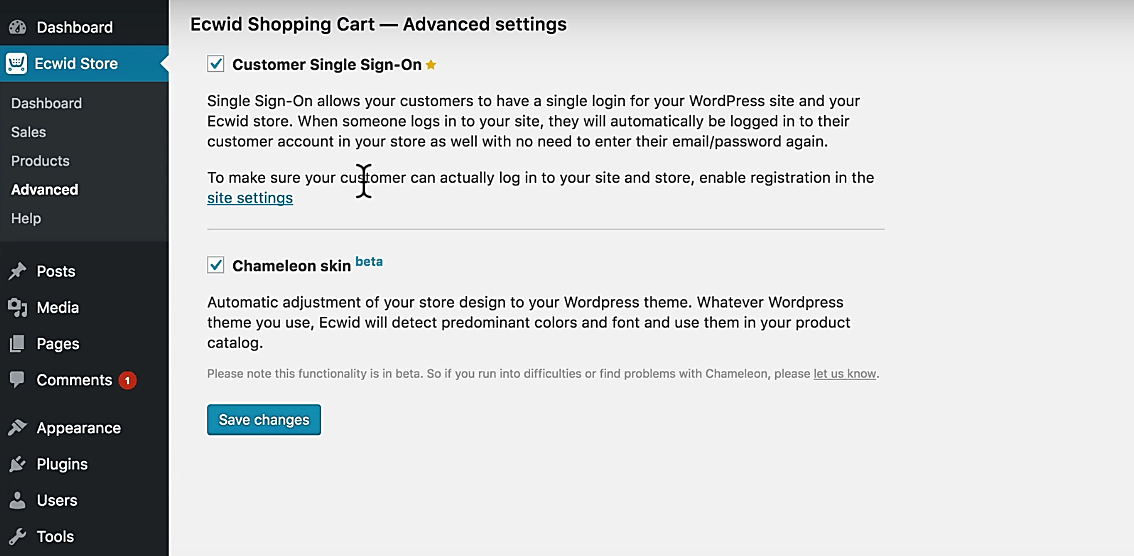 All the same, they can alternatively opt to just get on with the checkout process without saving any information. Or maybe favorite selected items, leave, and possibly return later to pick up from where they had left off.
Thankfully, the consequent stage of concluding a purchase is quite straightforward and flexible. Customers get a wide range of payment options, plus a smart shipping calculator that calculates applicable costs based on customer IP location and real-time shipping rates.
Fair enough. Now, what about the other side? How does Ecwid empower business owners?
For starters, we've already mentioned that Ecwid supports both physical and digital products. So, expect to sell your music just as easily as standard products like electronics and accessories. As a matter of fact, you can even bundle them up in one store.
The wide range of product attributes here would be particularly effective at streamlining such a hybrid ecommerce framework. Ecwid allows users to freely define elements like categories, colors, and sizes- to name but a few.
Besides that, tracking the various products shouldn't be a problem at all, owing to Ecwid's powerful inventory tracking feature. You'll always view the real-time status of your items on all sales platforms- both offline and online.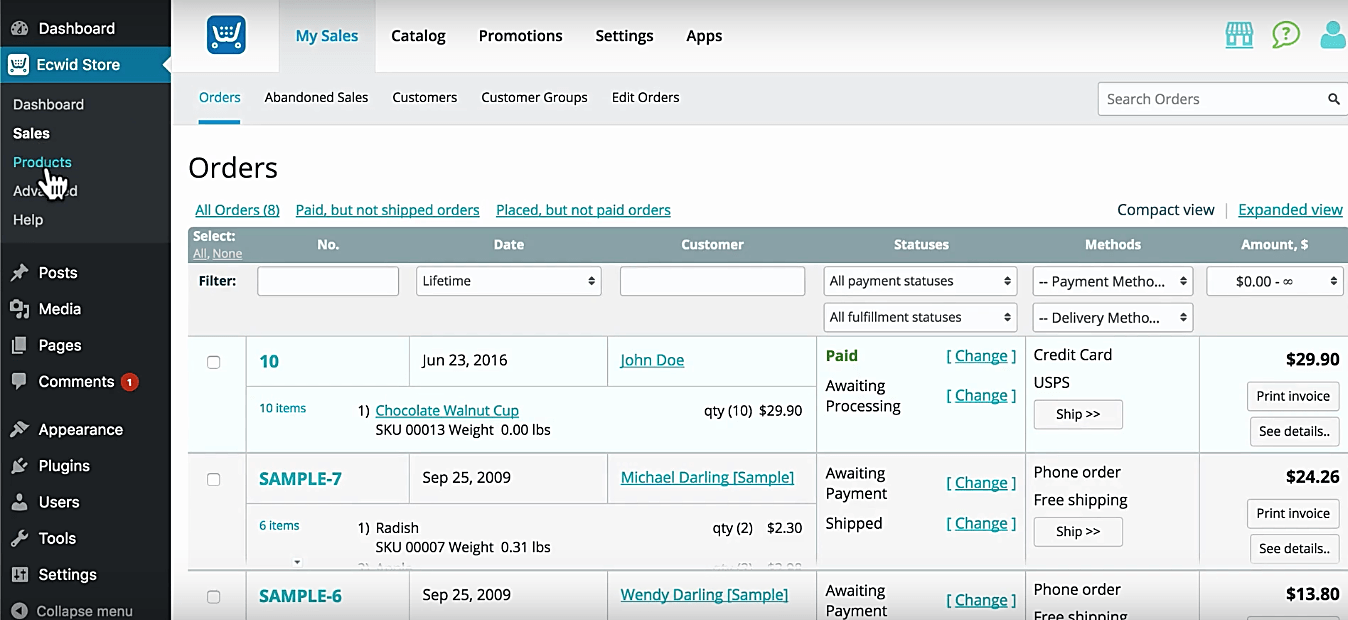 Ok, but how will you even be able to sell in the first place?
Well, as long as you've strategically marketed your business, Ecwid will help you convert the subsequent traffic. It might not be a CRM champion, but it has several notable features you can use to boost sales.
For example, you can take advantage of discount coupons to encourage first time buyers, or promotional discounts to reward loyal customers. Another thoughtful strategy would be introducing volume discounts to trigger increased spending.
Now, come to think of it, it would be a shame to lose the resultant shoppers right at the checkout stage. So, Ecwid tries to retain as many as possible by offering more than 40 different payment options. Embedding them based on accurate customer demographics will help you cater accordingly to all the shoppers.
Closely tied to that is the shipping process, which is also quite flexible on Ecwid. The platform provides multiple carriers and allows users to set up different rates to suit their businesses, products, and corresponding customers.
WooCommerce
WooCommerce is fundamentally a holistic ecommerce management ecosystem with all the basic elements you need to coordinate your entire online store.
As you start off, you'll certainly be pleased by the product flexibility here. You can sell digital items that are downloadable, or physical items that are subsequently shipped to customers. Alternatively, you can offer both on your store. The choice is yours.
And you know what? The platform comes with unlimited product variations. You can set numerous distinct variations based on properties like likes fabric, size, and color for each individual item- complete with accompanying images, stock size and prices.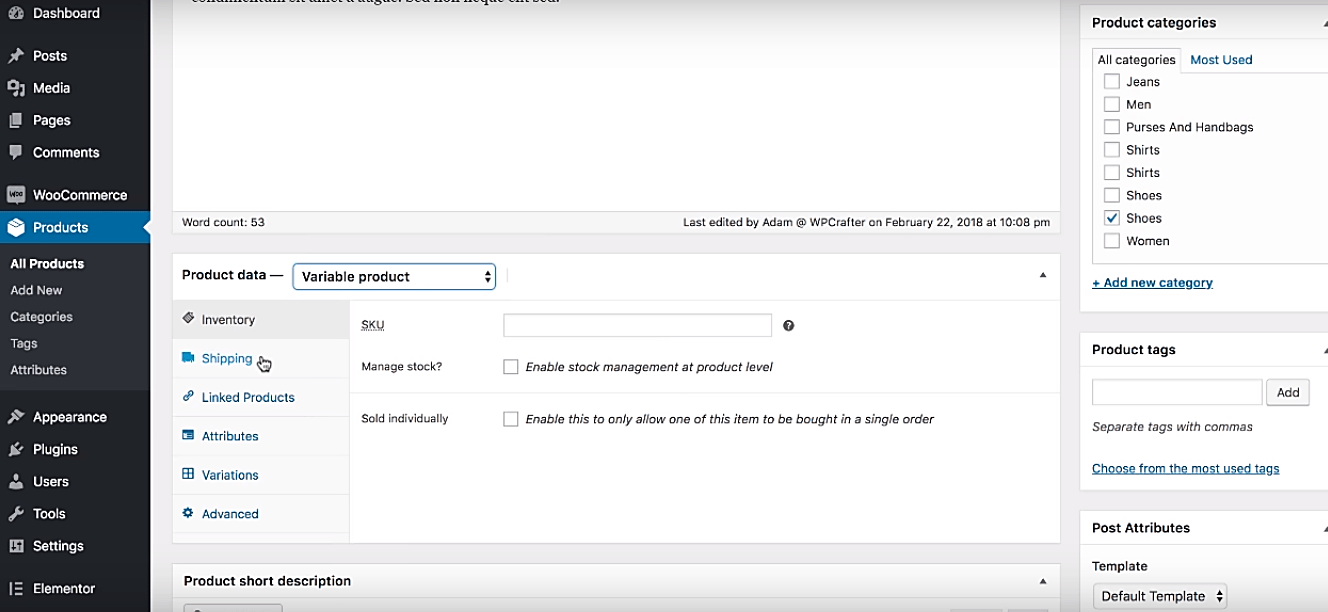 Quite the possibility of a large inventory there, you've got to admit- but that's not all. It turns out you can expand it even further by embedding affiliate products from other sites. Such a move would be particularly ideal for high traffic sites seeking to maximize their earnings.
And speaking of traffic, generating a consistent flow of decent sizes from Google is quite achievable. WooCommerce is recognized as one of the leading platforms to implement SEO strategies. Therefore, you can bet that it provides a favorable framework for a full SEO structure to rank in the search engines.
Ok, that sounds good. But what can you rely on for conversation when leads start streaming in?
At first base comes WooCommerce's built-in blogging. Undoubtedly a thoughtful feature to leverage, considering the fact that companies using content marketing have six times higher conversation rates on average, compared to their counterparts who don't.
It turns out you can even compel customers to buy right from the blog page. And the process is surprisingly simple- just capitalize on shortcodes to integrate items, checkout, and more on any web page.
Then, in addition to that, help customers find products easily with relevant description tags. And when they do, take advantage of product ratings and reviews to help them make informed choices on the most suitable item variations.
It's also possible to highlight selected products, and consequently, get them noticed by customers. In case that fails to do the trick, you also have the option of offering discount coupons for particular items or entire carts.
Now, picture combining that with WooCommerce's related products feature, which showcases complementary items for each product selection. The result would possibly be increased upselling across your entire store.
And that, of course, would translate to reduced stock levels. Thankfully, WooCommerce's inventory management is robust enough to hide out-of-stock products, generate critical notifications, withhold items after order cancellation, and much more.
And speaking of orders, WooCommerce also helps you coordinate the fulfillment process, mark shipped products, define taxes, and edit the catalog manually.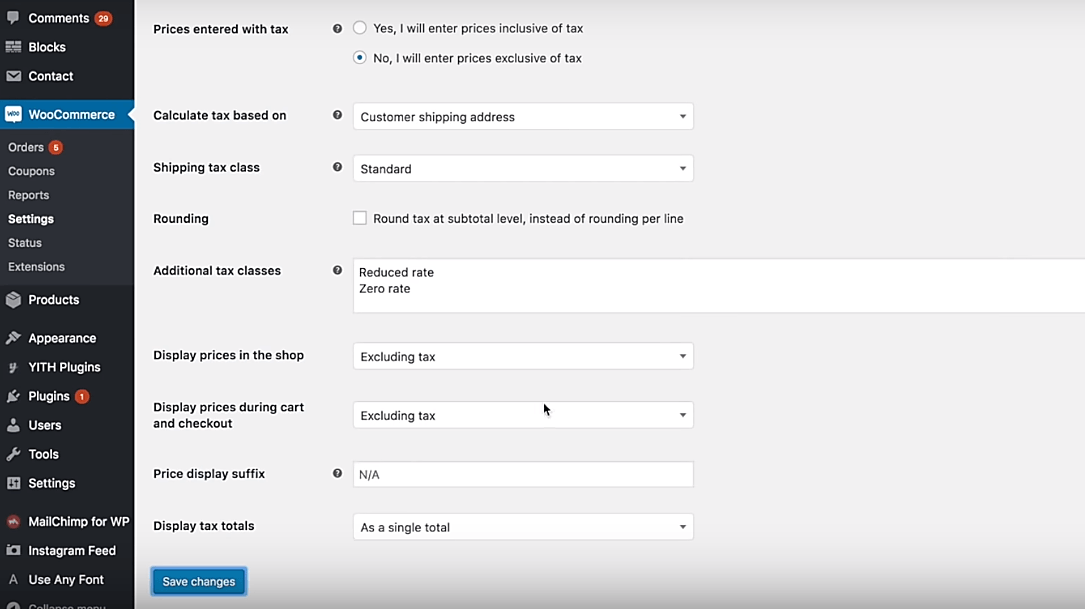 Then get this. You don't have to handle all that alone. You can create multiple accounts for your team, grant them order management access along with report viewing, while you retain the admin privileges.
Verdict
Ecwid is essentially built to simplify the whole store management process. It supports different product types and variations, plus strategies like cross-selling. It also integrates a wide array of payment and shipping options. Then the checkout process is well-optimized into just one step.
WooCommerce, on the other hand, offers endless flexibility and extensive dynamism when it comes to store management. In addition to a systematic real-time inventory management system, it offers powerful reporting systems, full-stack sales optimization, an adaptive SEO framework, streamlined marketing capability, and more.
Although Ecwid is admirably robust in its own right, it loses fairly to WooCommerce here.
Customization
Ecwid
Ecwid boasts of several outstanding customization features that can help you align your online store with your specific business goals.
If you're considering to expand in the near future, for instance, you might be pleased to learn that it supports a holistic business setup with multiple shops across several online platforms. You can start a parallel site to complement your primary store, or maybe open up a smaller branch on Facebook to take advantage of the extensive social network audience base.
Although each shop would run independently, they would all be linked dynamically to each other and the inventory database. Consequently, any change is mirrored in real-time across all the stores.
Your customers, on the other hand, will be able to scroll through your product catalog and purchase from any device. That's because Ecwid is also fluid enough to automatically adjust your store and subsequently adapt it to both desktop PCs plus mobile devices.
As a matter of fact, the platform even goes ahead to extend mobile device functionality to store owners. It turns out you can take your business offline to sell to customers in person through a mobile POS app on your smartphone.
And yes. In case you're wondering. The app is also connected to the central inventory management database in real-time.
Now, it would be great if Ecwid allowed users to adjust their security settings. But, you know what's better? Never having to worry about that in the first place. So, the platform lets you take care of business while they handle hosting, server configuration, security, SSL-certificates, and upgrades.
Chances are that you won't even notice when they are installing the upgrades. They are all implemented automatically without interrupting business operations with downtimes.
And speaking of business operations, Ecwid has built a decent market with an array of apps to add functionalities to your store. You can use them to customize your site, market your business, connect with leads, handle payments, coordinate shipping, and more. Installing one should only take you a couple of seconds.
Unfortunately, while simplifying everything for non-coders is admirable, it seems like Ecwid took this a bit a bit too far by hiding the source code. As a result, developers can't customize your store much because they're only limited to the API.
That said, at least they can adjust your site's design scheme with CSS to set up a unique outlook. But, luckily, that might not be necessary since Ecwid provides numerous preset themes.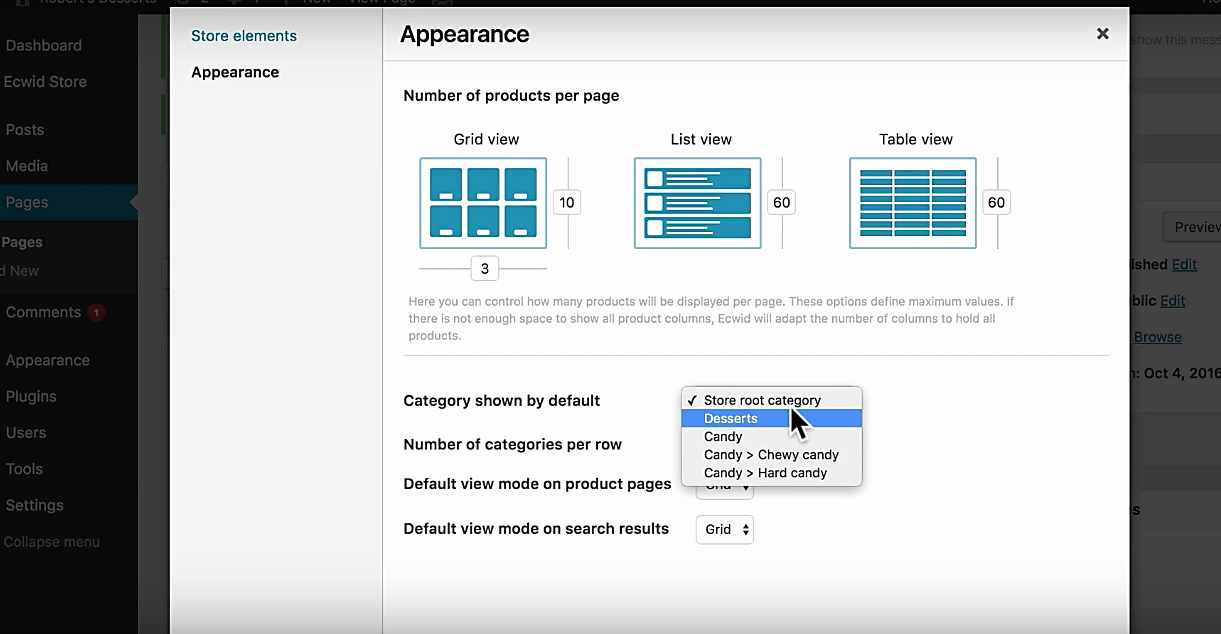 WooCommerce
I don't know about you, but every time I think about customization, the first thing that comes to mind is open-source. And that's exactly what WooCommerce is all about.
I bet that must be music to your ears if you know a thing or two about programming. By availing the source code, WooCommerce lets you customize your online store to whatever extent you desire. You can even change the entire structure to extend your site's dynamism.
The modular system is particularly handy when it comes to this. And its corresponding lean structure makes WooCommerce adaptable to any framework. So, of course, you can easily get it to work well with your favorite WordPress plugins.
With such a platform, they say that your coding knowledge is your only limit. While that might be true to some extent, it so happens that there's a large WooCommerce community to help you out. And it's made up of developers from all over the world.
In fact, they've already come up with numerous themes that you can seamlessly embed with your online store. Storefront is the official theme provider with various flavors for different types of businesses.
Now, let's face it. The problem with extensive customization is this- you might get stuck midway especially if the source code is not too familiar. That's why even skilled developers occasionally shy away from such challenges.
So, guess what? WooCommerce comes with well-organized documentation that comprehensively details every API endpoint, filter, hook, and extension. Therefore, developers have all the information they need to plan and execute any adjustments. It's all up to you.
But, what options do you have if you can't afford to hire a developer?
Well, the WooCommerce community has thought this through. And they've consequently come up with more than 400 extensions covering pretty much everything- from accounting to marketing, shipping, and payments. And that number only covers the official versions. You can get much more from other third-party sources to subsequently extend your store's functionalities.
Apart from that, you can capitalize on the REST API, custom AJAX endpoints or webhooks to tweak different elements of your e-commerce store.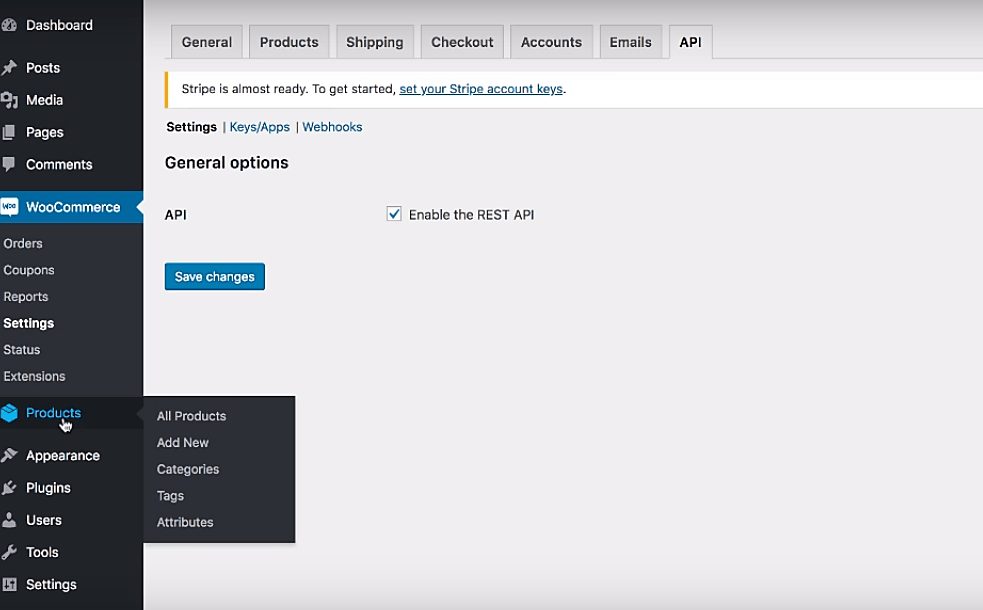 Verdict
Ecwid is closed source SaaS, whose customization options are limited to its API. You can only tweak your store based on default options that come with the package, and the range of services available in its app market.
The only limitless freedom you have here is design scheme customization, which is open to CSS developers. Plus, of course, the provision for multiple centrally-connected stores on different platforms, including social media.
WooCommerce, on the other hand, is an open-source system that supports endless customization. Nothing limits you here. You can take advantage of that to adjust your store holistically in line with your specific needs. And to top it off, it's accompanied by detailed documentation, covering its entire structure. Otherwise, you also get ready-made extensions and themes you can quickly integrate into your site.
So, without doubt, WooCommerce emerges as the most customizable platform.
Integrations
Ecwid
Some of the notable services and applications that can be integrated with Ecwid include:
Zapier
Live Agent
LiveChat
Stripe
Tumblr
Blogger
Adobe Muse
Joomla
SquareSpace
Weebly
Wix
Facebook
WordPress
FreshBooks
MailChimp
Apart from these, Ecwid's App Market comes with a range of applications for social media, analytics and reporting, shipping, accounting, catalog and order management, dropshipping, store design, plus marketing.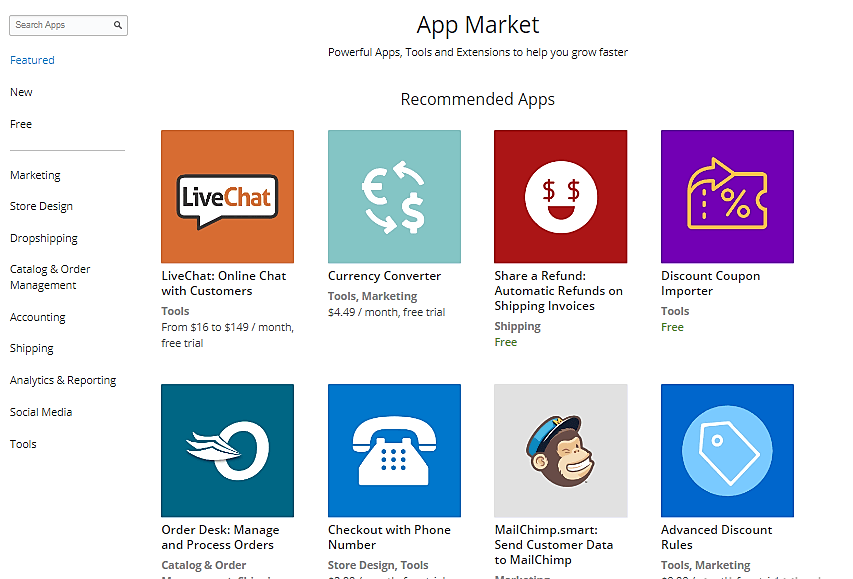 WooCommerce
Some of the prominent services and applications you can integrate with WooCommerce by default include:
UPS
USPS
FedEx
Amazon Payments
PayPal
Stripe
UserVoice
Ambassador
Help Scout
Mad Mini
Veeqo
TradeGecko
Jigoshop
Stamps.com

Postage on Demand | Stamps.com

Print your own postage and shipping labels in seconds. Sign Up and Get a Special Postage Offer of $100 Value at Stamps.com! Use Code STAMPS100

Get Started

We earn a commission if you click this link and make a purchase at no additional cost to you.

FreshBooks
Xero
Taxamo
Zapier
Well, this only covers a small fraction. The truth of the matter is that WooCommerce can be integrated with pretty much any service. If you don't find a specific one on the default extensions market, you might come across it on other third-party platforms. Or alternatively, set up your own custom integration from the open-source code.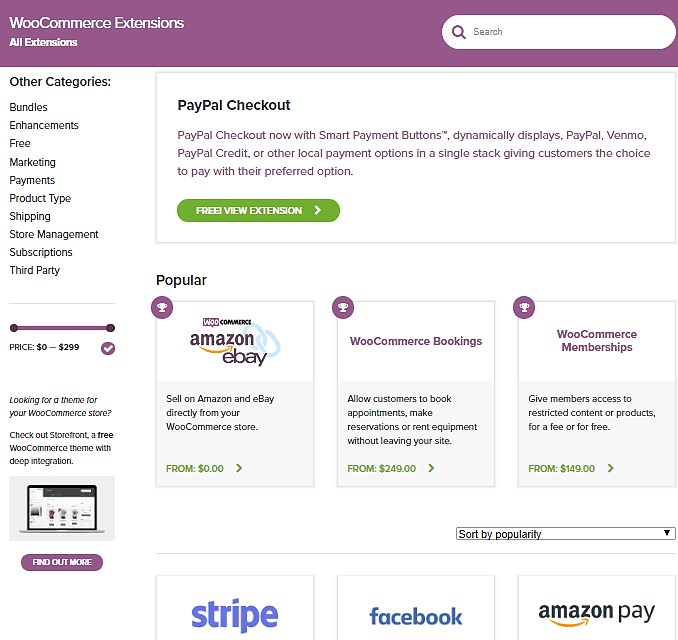 Verdict
Although Ecwid has a decent app market that offers a wide range of notable integrations, it doesn't manage to match up to WooCommerce's capability. Developers have been capitalizing of WooCommerce's flexible open-source code to embed numerous services, some of which are readily available in the extensions market.
That alone is enough to conclude that WooCommerce supports way more integrations than Ecwid.
Ecwid vs WooCommerce – Overall Features
Customizable design schemes
Automatic updates
Sell on multiple sites
Tweak shipping options
Accept payments
Sell both physical and digital products
Boost sales
Manage product options
Track inventory
Smart shipping calculator
Customers saving favorite products
Automatic language detection
Customer address book
Easy checkout
Streamlined shopping experience
Hosting
CRM
Analyze orders and products
Reporting
Owner verification
Product reviews
Discount coupons and codes
Simple coupon system
Search engine optimization
Tax rate definition
Select customer address
Geo-location specific taxes
Custom tax calculations
Multiple shipping methods
Restrict sales
Shipping prices
Flexible shipping destinations
Cart calculator
Shipping calculator
Inventory management
Product variables
Supports different product types
Add or manage products
Page load speed minimization
Cart behavior analysis
Automatic taxes
Geo-location support
Set default currency
Full control of the checkout process
Pre-installed payment gateways
WordPress content integration
Minimalistic interface
Verdict
From the list of features, it's evident that Ecwid was built to facilitate simple and straightforward ecommerce. It's a fairly effective platform that can be leveraged by small businesses to facilitate streamlined selling without the complexities that come with other ecommerce services. Even a beginner can comfortably set up and run a fully functional online store with Ecwid.
WooCommerce, on the other hand, was seemingly developed for entrepreneurs seeking much more than simple selling. By default, it offers numerous dynamic features that support holistic ecommerce.
Beyond that, however, it comes with a flexible open-source structure which is effective at facilitating extensive ecommerce growth. This makes it ideal for not only large and mid-sized enterprises, but also small businesses that are progressively morphing.
All things considered, Ecwid offers simplicity while WooCommerce provides adaptability.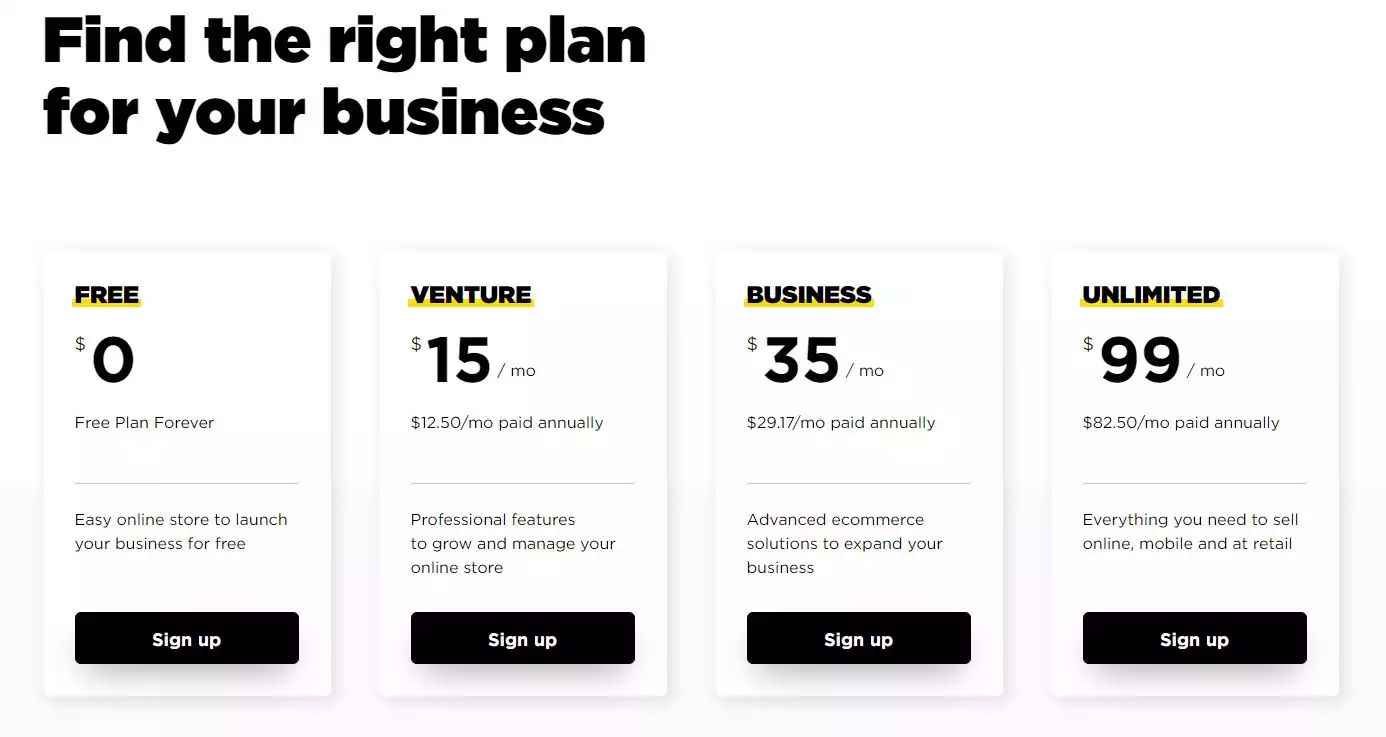 When to Go With Ecwid
IF you don't have extensive experience with WordPress or WooCommerce, I recommend that you start with Ecwid. It's easier to learn and you will get an affordable (even free) site live right way versus trying to learn "open-source" systems.
Try Ecwid First
We earn a commission if you click this link and make a purchase at no additional cost to you.
Ecwid vs WooCommerce: Pricing
Both WooCommerce and Ecwid do NOT have any built-in transaction fees, which is definitely a huge advantage over "other" ecommerce solution platforms.
Currently, Ecwid is available in four different packages. The cheapest- fortunately- is free, while the next three cost $15, $35, and $99 per month respectively.
But, guess what? You can get them for less if you choose to proceed with annual prepaid billing as opposed to monthly payments.
That said, here are the primary details:
Personalized onboarding
Sell simultaneously on multiple sites
Add a store to any site
Free starter site
Unlimited bandwidth
Mobile responsive shopping cart
Facebook store
Online store
$15 per month with monthly billing or $12.50 per month with annual billing.
Chat support
Social media tools
Advanced SEO tools
Inventory management
Access to App Market with extensions
iOS and Android store management apps
Automated tax calculations
Discount coupons
Abandoned cart saver
All free features
$35 per month with monthly billing or $29.17 per month with annual billing.
Chat and phone support
Create orders
eBay integration
Google Shopping
Wholesale pricing groups
Marketplaces
All Venture features
$99 per month with monthly billing or $82.50 per month with annual billing.
12 hours of custom development
Priority support
Square POS integration
Customized mobile store app
Point of Sale
All Business features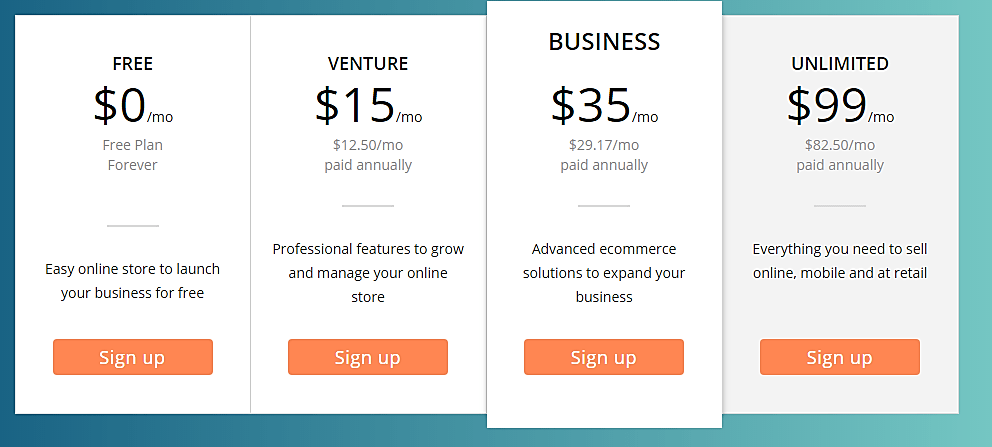 WooCommerce
Just like WordPress, WooCommerce comes completely free of charge. But, make no mistake. Running a site here will cost you money since charges start rolling in a soon as you begin leveraging secondary services and extensions.
Hosting, for example, can be as cheap as $4 per month and as costly as $5,000 per month. Next comes the domain registration part, which will cost you an additional $15 per year. Then although some themes are free, superior ones charge between $20 and $100 per year.
Finally, you'll need a couple of extensions to expand your ecommerce functionalities. Like themes, some of them are free. But others cost as high as $100 and up per year.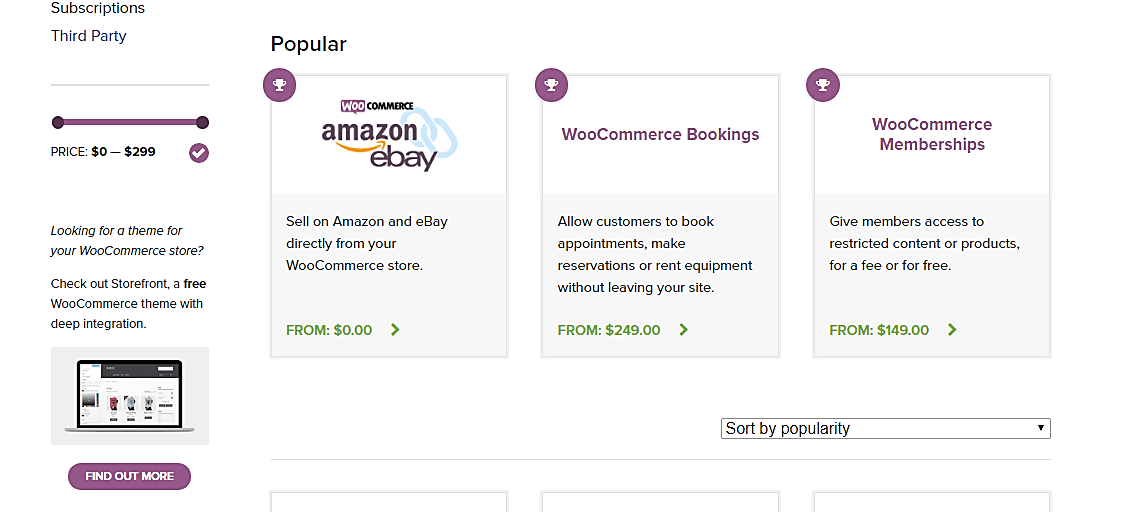 FAQs
Question: Is it easy to calculate taxes with WooCommerce?
Answer: Yes, it is very easy to calculate taxes with WooCommerce unlike with other stores, as on the checkout it automatically shows you the taxes in each city, country, or state.
Question: Is Shopify better than WooCommerce?
Answer: Shopify is better than WooCommerce on many occasions, for example, you can directly start your store and add all products and descriptions and choose a theme to set up your store in minutes, whereas with WooCommerce, you need to install WordPress, and customize the theme and products you want to add.
Question: Is Ecwid safe?
Answer: Yes, Ecwid is completely safe to work with, and you can rest assured that your customer's data will remain safe and will continue purchasing from you. The main things Ecwid do to make sure everything is secured is by making your site HTTPS, they don't collect credit card details or any other information about your customers and also it is PCI DSS certified.
E-Commerce Solutions Summary: WooCommerce versus Ecwid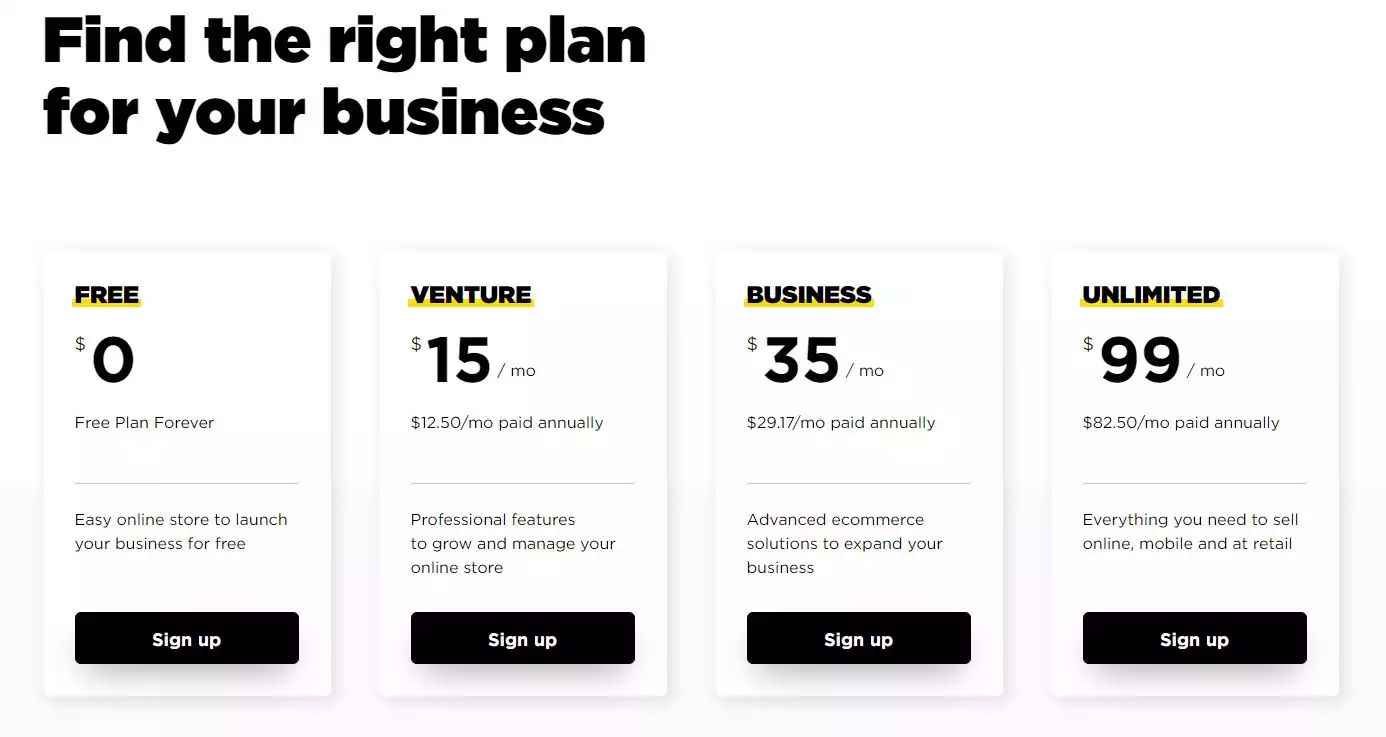 When to Go With Ecwid
IF you don't have extensive experience with WordPress or WooCommerce, I recommend that you start with Ecwid. It's easier to learn and you will get an affordable (even free) site live right way versus trying to learn "open-source" systems.
Try Ecwid First
We earn a commission if you click this link and make a purchase at no additional cost to you.
Ecwid and WooCommerce are both available as WordPress plugins.
They have simple and structured interfaces that can be used without any form of coding.
Both support different product types – physical and digital.
It takes only minutes to set up an online store on Ecwid and WooCommerce
Ecwid simplifies and streamlines the whole store management process – provides different product types and variations, a wide range of payment and shipping methods, plus standard inventory tracking.
WooCommerce provides extensive flexibility and broad dynamism- Provides a structured real-time inventory management system, powerful reporting processes, systematic sales optimization, a complete SEO framework, powerful marketing capability, and more.
Ecwid is a closed-source service that doesn't support extensive customization. Apart from its API, your tweaking options are limited to its app market applications, CSS-based design schemes, and default store management provisions.
Contrastingly, WooCommerce is an open-source solution with endless customization flexibility. It provides relevant documentation to help you out. Plus, ready-made extensions and themes.
Ecwid has a fairly-sized app market with various integrations for the entire ecommerce ecosystem.
WooCommerce's expandable structure has attracted endless integrations. Some of the principal ones are available in the extensions market.
In a nutshell, Ecwid provides a platform for simple and streamlined ecommerce, while WooCommerce facilitates dynamic and holistic ecommerce
Bottom Line: If you have not used WordPress, this is where the simplicity of Ecwid is preferable, I personally much prefer going with WooCommerce here as the more robust overall platform for selling (but that's only because I KNOW the WordPress universe).
So, which one would you settle for- simple or extensively customizable?
Here are some related articles you may be interested in: