Last Updated on April 22, 2023 by Ewen Finser
When you first launched your Shopify store, you might have chosen a store name without much thought. Perhaps you typed in the first thing that came to mind, or maybe your brand name no longer compliments the direction you're heading in?
Whatever the thought process and however you got there, you might now be wondering how to change your Shopify store name. If that sounds like you, you're in the right place. We're going to discuss exactly that here in this blog post – so let's get to it!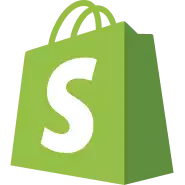 Why Would I Want to Change My Store's Name?
Aside from any unfortunate branding choices you may have made early on, there are other reasons to consider changing your store's name.
For instance, if your store fails to take off and profits are low, you might consider changing your name to target a more niche market. Or, perhaps you're in the midst of a business expansion and want to add other services and products to sell? In these cases, sometimes, changing your store's name can be best for your business. Just remember your brand name goes hand-in-hand with your overall image, so choose carefully. You don't want to make a habit of chopping and changing your business name.
Can I Change My Store Name?
In a nutshell, yes, you can. The process is quick and straightforward, and you can do this from either the Shopify admin website or the mobile app.
Here's how:
STEP ONE: Log into Shopify and head over to your admin panel. On the main screen, click on the "settings" button, situated in the lower-left corner.
STEP TWO: Click the "general" button – this is the first option on the top left row.
STEP THREE: Edit the "store name" – this is found in the column next to "store details." Type in your new name in the designated column and then click "save." You'll also find options to change your store's contact email here; you don't need to change these, but they can be updated if you wish.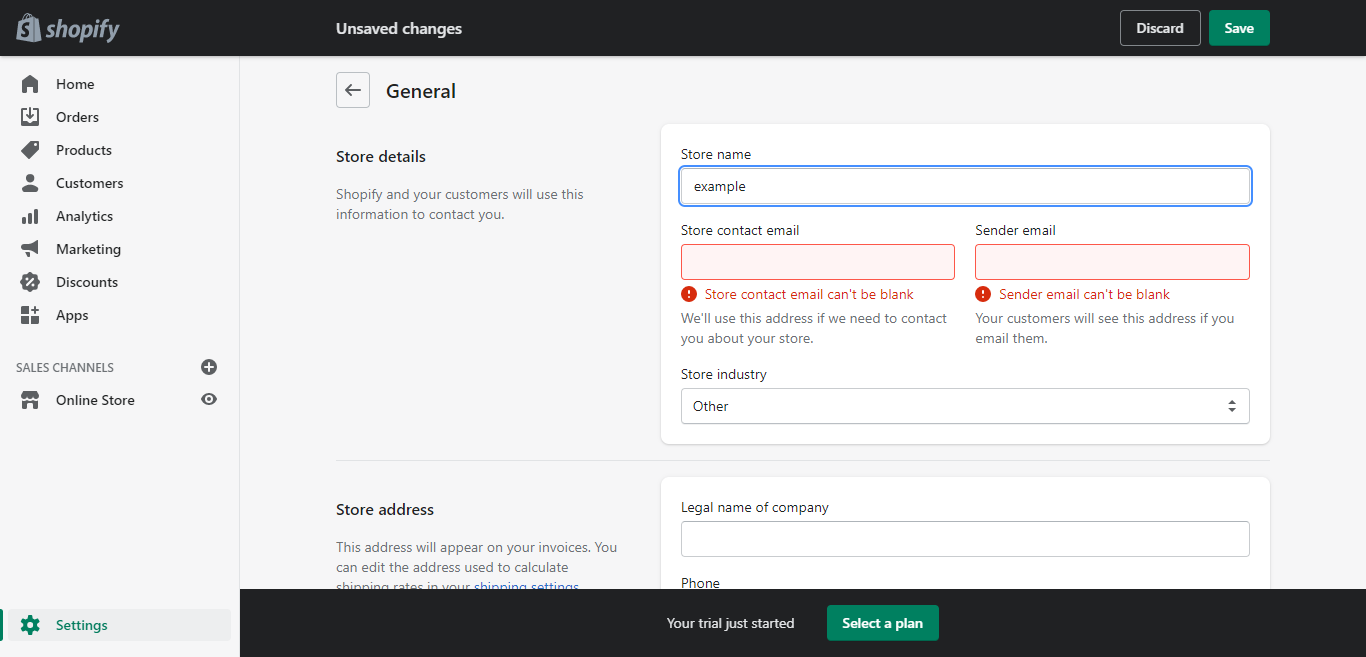 STEP FOUR: Go back to your shop. Once you've followed the above instructions, your new store name should go live instantly.
How Do I Change My Store Name on the Shopify App?
STEP ONE: Launch the Shopify app and click on the "store" icon in the bottom-right corner
STEP TWO: Click on the "settings" option
STEP THREE: Once you've opened the settings page, press "general"
STEP FOUR: Open up the "store details" menu, your current store name will appear in the store-name field
STEP FIVE: Click on the store-name field and delete your existing store name
STEP SIX: Enter your new store name and click the "save" button to confirm your changes
How Do I Change My Shopify Domain Name?
Changing your Shopify store name is easy, but what if you want to change your domain name?
Customizing your domain name can add a sense of professionalism to your business, helping you build a stronger, more trustworthy brand.
Step One: Purchase a Domain Name
To purchase a domain name, visit a reputable domain registrar such as BlueHost, GoDaddy, NameCheap, or HostPapa. Type the name of the domain you wish to claim, and if it's available, make your purchase.
If you're looking to increase traffic and generate more sales, .com domains are (usually) the preferred choice. However, you may find that your favored domain name is already being used. If that's the case, consider using a different extension; (this is the suffix at the end of your web address) to either .net, .org, .info, or any other widely recognized extension.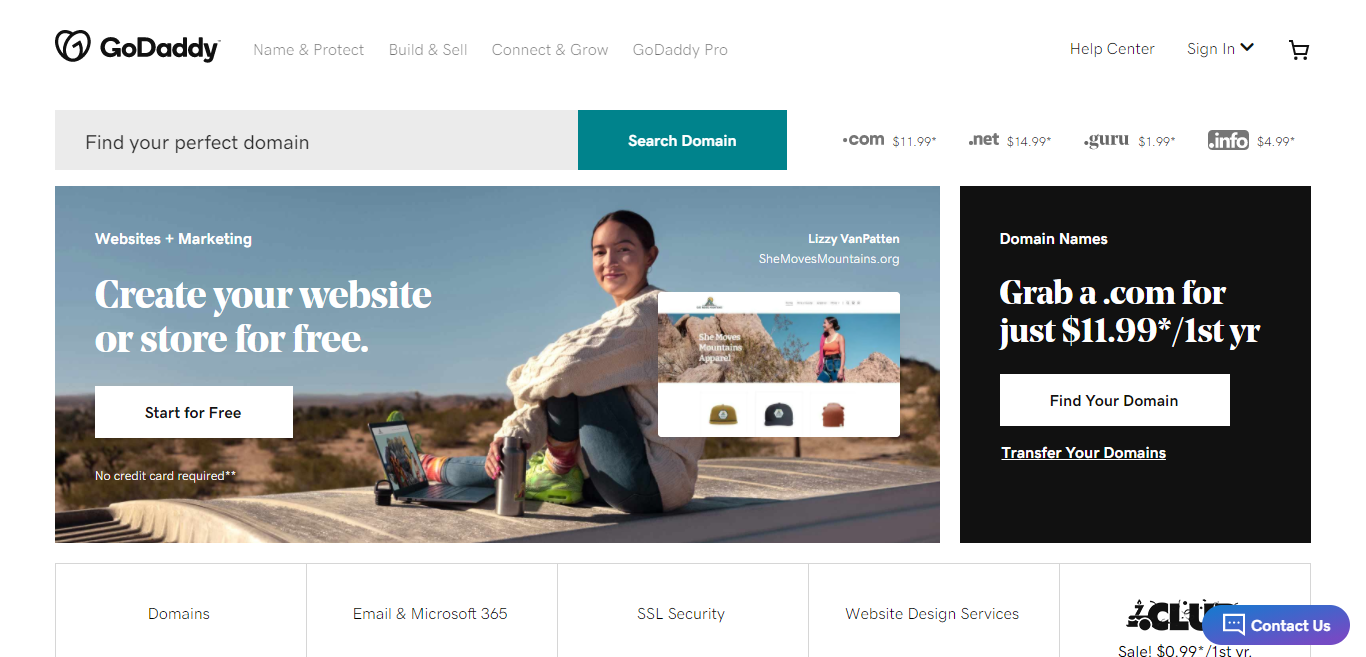 Step Two: Head Over to Shopify
Visit your Shopify dashboard, click on the "sales channels" tab, and select "domains."
Step Three: Link up Your New Domain
Under the domains tab, select either "connect to an existing domain," "transfer a domain," or "buy a new domain," depending on what you need. We'll explain each of these in turn:
"CONNECT TO EXISTING DOMAIN":
If you purchased a domain through an external registrar, select this option to connect your domain name to your Shopify store via the third-party registrar.
This option enables you to transfer your domain name directly to your Shopify account from your external registrar.
Here you can "buy a new domain" through the Shopify website, cutting out the need to visit an external registrar.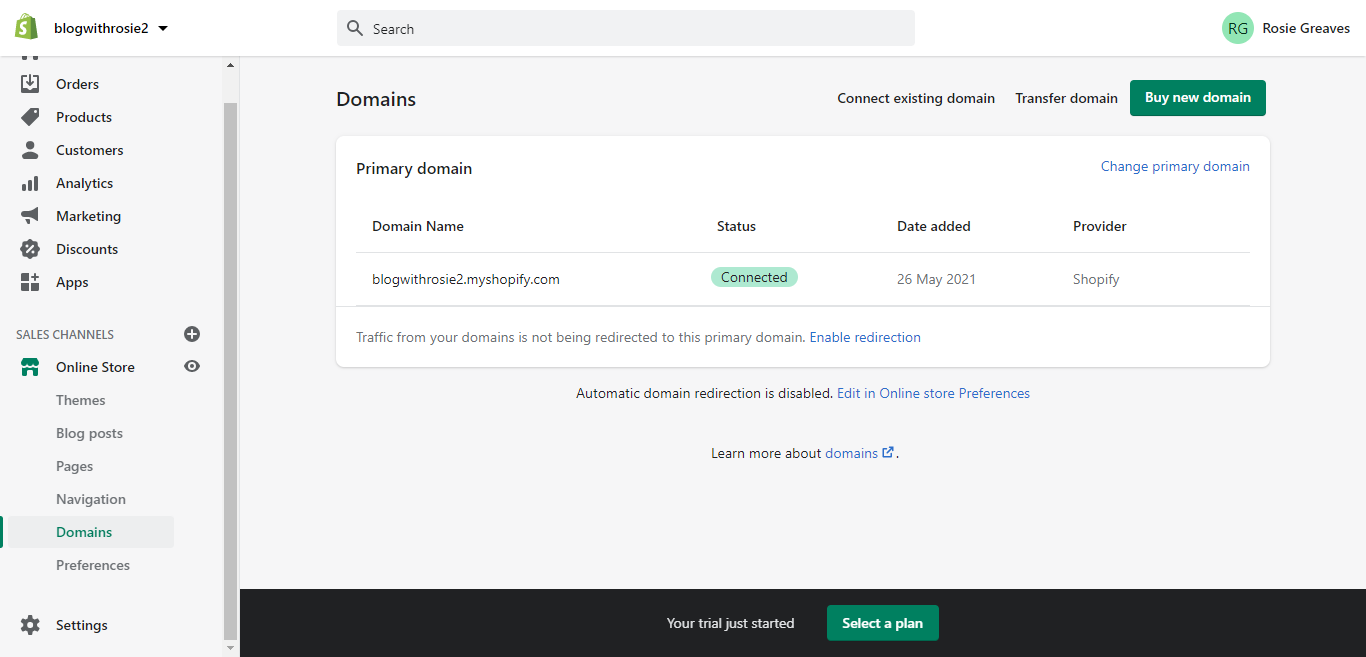 Step Four: Check Your Shop
To ensure you've connected to or transferred your domain name successfully, double-check your shop and make sure you're happy with the layout.
Will Changing My Store Name Affect My SEO?
How strong is your store's SEO? Suppose you're attracting lots of organic traffic. In that case, it's worth considering that your existing SEO will essentially be wiped clean if you change your store name – and a drop in traffic is inevitable.
So, prepare to restart your SEO efforts. The effects of such a simple alteration are far-reaching and can profoundly impact your business. You'll want to be confident that rebranding is the best decision for your business before you proceed.
Although the necessary work to build your SEO back up can be daunting, don't approach this decision solely from an SEO perspective. Changing your Shopify name might be the best move for your business, especially if you're experiencing:
A change in your location

A company merger

A data-driven desire to switch up your approach
Remember: Reduced traffic may occur anywhere between six months to a year. Still, over time, you can regain your rankings with careful planning and hard work.
How Can I Reduce the Impact on My SEO?
Below are few things you can do to try and protect your Shopify store's SEO if you choose to change names:
Make sure you really know your business
What time of year is the most lucrative for you? Pinpoint this period, and be sure to avoid changing your name during this time. For instance, If you make the most sales during winter, wait until the season is over before changing your name. This helps to minimize the financial impact on your business, giving you a fighting chance to make a speedy recovery without such a significant drop in profit.
Marketing is your friend
However large (or small) your customer base might be, using the proper marketing channels is imperative for reducing your SEO impact. Factor this into your strategy by creating a solid promotional plan to implement before and after your name change. This could include targeted ads, email marketing, and social media engagement apps such as Crowdfire to assess your reach and interact with your audience.
FAQs
Question: Do I need to pay to alter my Shopify name?
Answer: No. Changing your Shopify name is free, but getting a personalized external domain will likely cost you money.
Question: Can I change my Shopify name more than once?
Answer: Yes, you can change your name as many times as you like, but you should consider any potential impacts this may have on your business first.
Question: Can I change my Shopify name if I'm still using Shopify's free trial?
Answer: Yes. Regardless of whether you're using Shopify's trial or its paid version, you will still be able to change your name.
Question: Is there a time limit on how often I can change my name?
Answer: No, you can change your Shopify name as frequently as you wish.
Question: Can I still use my external domain name if I close my Shopify store?
Answer: Yes, but if you decide to use Shopify again, you won't be able to create a new store using the same name as your old one.
Question: Why won't Shopify let me change my subdomain name?
Answer: Currently, Shopify doesn't allow store owners to change their subdomain names, i.e., the URL you use to log into your Shopify account. The only way to create a new subdomain is to open a new Shopify account in the name you want to use. But, remember, if you do this, you'll have to build your business from scratch.
Custom domains will override your Shopify subdomain, making them the best solution if you're not prepared to open a new shop.
Our Final Thoughts
Changing your Shopify name is simple, but the impacts can be far more complex. Such a small move requires lots of consideration and a firm understanding of your business.
To ensure your Shopify name change is successful:
Consider potential impacts on your business, like a reduction in profit and web traffic, and have a game plan in place to overcome these hurdles from the get-go. Remember: it's not always possible to avoid taking a hit to your business, but the right approach will determine your recovery and success in the future.
Are you considering changing the name of your Shopify store? Or, do you have any experience of doing so? If so, tell us all about it in the comments box below!