Last Updated on September 22, 2022 by Ewen Finser
If you want to deep dive into building a website, look at Wix vs Duda to see which one will work best for you.
If you want a simple website, these might be a little too complicated, and I will show you some alternatives that are much simpler near the bottom of the article.
Your website is the face of your small business, but that doesn't mean it has to be complicated if you are only starting.
However, if you've had your current website for a while and want a better one, or if you have some skills already and want to make your website look amazing right off the bat, then choosing Wix or Duda could be a good option for you.
Bottom Line Up Front Summary: If you are a website beginner, the easier way to get started is going with Wix here. That said, once you start to scale & customize, or if want true website portability, the better scalable option is Duda here. In my testing, Duda also scored much higher on Core Web Vitals, meaning Duda sites tend to be faster and more performant out of the box. That's worth a LOT once you have significant traffic!
Continue reading this article as I show you more about both of these website builders so that you can get the best results for your website.
Main Differences Between Wix vs Duda
The main differences between Wix vs Duda are:
Wix makes you keep your website on its platform, whereas Duda allows you to export your website
Wix isn't as developer-friendly, whereas Duda lets clients leave feedback directly, so developers know what they want specifically
Wix can be a little slower, whereas Duda is better for getting higher core web vital scores
Wix gives you a lot more freedom to design, whereas Duda makes you stay within their columns and rows
You might already see that either Wix or Duda platform is the best website builder for you. For those of you who still aren't sure, I will go through more details about each of them to make an informed decision.
Wix Feature Overview
A lot of people like you can get started with Wix without adding a credit card. You can continue to use their free version as long as you want—as long as you keep their Wix branding on your website. Some people are more than happy to do this, so they don't have to pay when they first start their small business.
Wix boasts that their powerful technology allows anyone to get online when they want to do so. In fact, over 200 million people use their website builder. They constantly work to upgrade their product and make it easier for people to get their business or passion on the internet.
With over 5,000 employees around the world—and growing—Wix doesn't plan on going anywhere. Now let's get into more about Wix's advantages, disadvantages, and how much you can expect to pay.
Wix Advantages
Great templates that make it easy for you to build a professional-looking website
Makes it easy to add elements functionality to make your website look well put together
Gives you complete freedom over the design process
Has two editors – the traditional editor and the artificial design intelligence that build your website for you
Very flexible with many content type options to add to your website
Offers Wix Velo that allows you to add APIs, scripts, and more
Wix Disadvantages
Out of Wix's 900 plus templates, a whopping 0 of them are considered a mobile responsive website. They are only mobile-friendly, so they don't look horrible on different devices, but they don't look as good as they could
If you choose a website template, you should stick with it unless you want to rebuild your entire website all over again.
Does not have great customer support even though they say it is 24/7 (email support is the default option)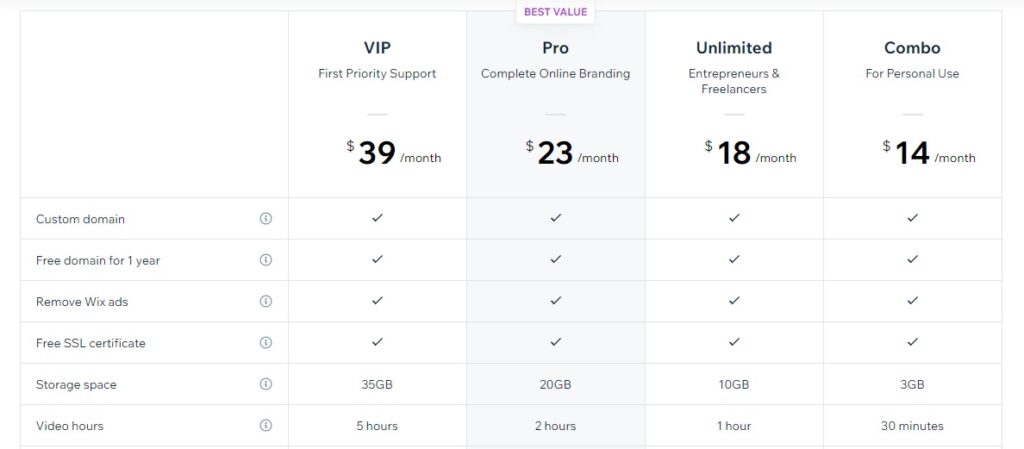 You can get a website plan for a pretty good price when you go with Wix. You can either stick with the free plan with Wix branding, or you can upgrade to one of their higher plans for more features.
The Combo plan is best for personal use at $14/mo, their Unlimited plan that is best for freelancers to use is $18/mo, the Pro plan that is best for complete branding is $23/mo, and if you want faster customer support, then the VIP plan is a good one for you at $39/mo.
Duda Feature Overview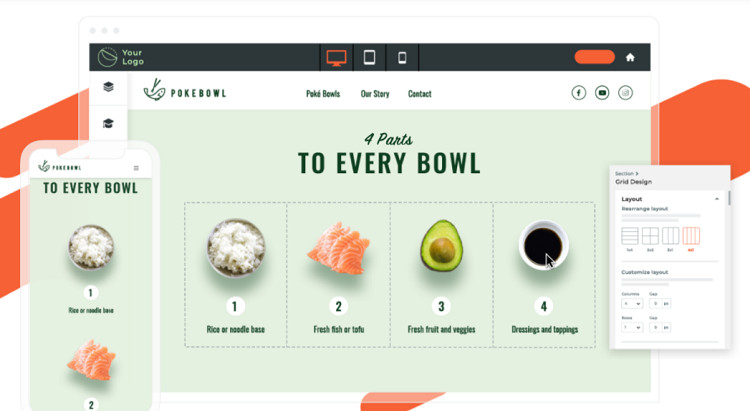 Duda proudly talks about the 450,000 businesses that trust them with their website needs. They've helped people host over 100 million monthly visits and have received over 20 industry awards.
Instead of focusing on just small business owners, Duda focuses on website design service providers. This is one of the reasons Duda allows its users to export their websites, unlike Wix. Wix plans on users hosting and keeping their websites there, but Duda prepares for developers that won't host their client's websites.
They're proud of their powerful team collaboration and client management tools. Duda makes it easy for users to build responsive websites with great features and functionality their clients love. The speed of their websites is one of the things people love about them, especially since that is a ranking factor within Google now.
Duda put themselves on the map when they started with their mission to help small businesses boost traffic with better mobile sites. With offices in different countries, Duda plans on helping business owners all around the world level up their websites to boost their businesses.
Duda Website Builder Advantages
Allows you to export websites you create
When you use Duda, you can play with your HTML, but you don't have as much freedom as you do with Wix, which is a plus in some cases, so you don't mess anything up
Super fast websites, so your core web vitals score is an A+
One easy-to-use drag-and-drop website editor with layout restrictions
Gives users content blogs known as widgets for easy building
All of Duda's over 90 templates are mobile responsive
Duda gives you access to 30 different payment gateways if you want to sell products on your website
Duda SEO functionality is better out of the box
Duda Disadvantages
High learning curve for website building because it can be difficult to find things with the interface
Has no apps to support website building
Doesn't have great customer support – but they do have live chat, unlike Wix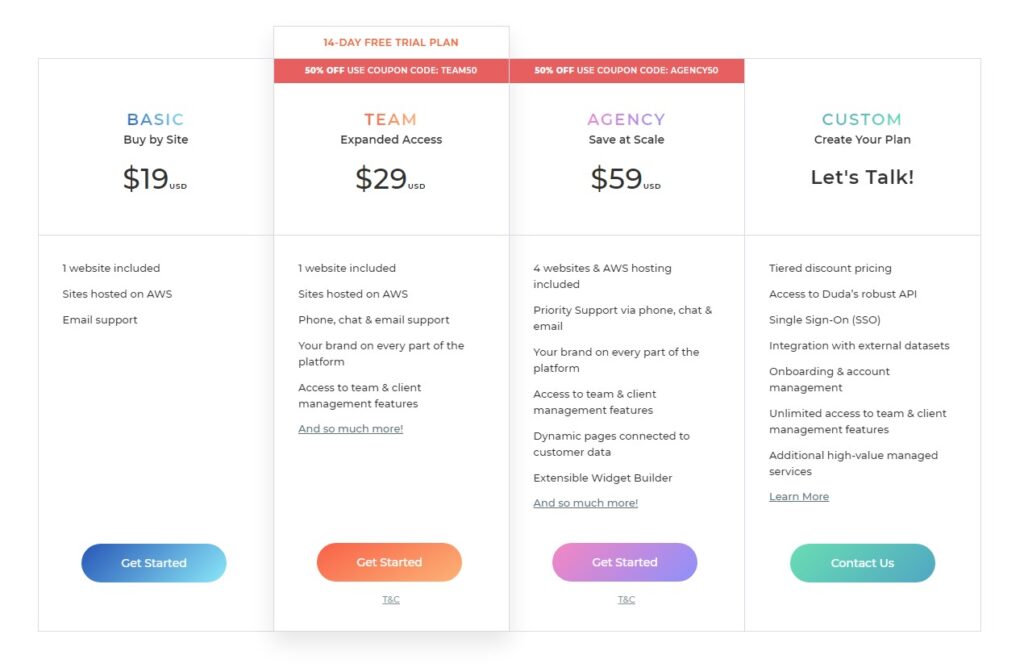 You might be surprised at how well-priced Duda's website building plans are, and you can even create a custom plan if they don't have what you need.
Their Basic plan is only $19/mo and allows you to buy by the site, their Team plan is only $29/mo and gives you expanded access, the Agency plan allows you to save money if you plan on doing multiple websites.
Wix vs Duda Core Web Vitals
A recent emphasis for all website operators is on Core Web Vitals CWV) and performant websites. This has become a KEY factor for SEO rankings as Google directly states.
Based on a recent study by SearchEngineJournal, BOTH Wix and Duda site builder score higher than WordPress sites when it comes to aggregate CWV scores.
However, Duda ranks AHEAD of Wix by about 14% as the leader in page speed / CWV ratings.
Which Platform Scores Higher? So clearly, Duda is the faster, more performant framework, even if Wix website builder is the runner up.
Wix and Duda Website Builders Alternatives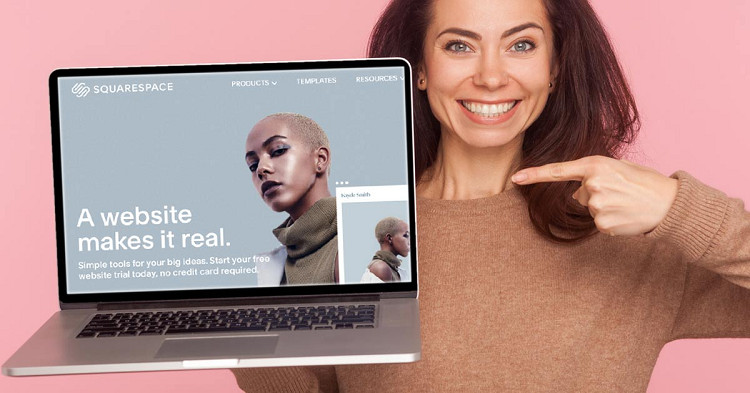 In this Wix vs Duda review, you've seen a lot of good and bad about both of them, but these aren't your only good options.
If you don't feel good about either of these website builders, there are some others that might fit your needs better.
Squarespace – This is the cool kid on the block website builder and comes with some neat features and functionality. You'll pay for it, though, so keep that in mind when you check it out.
Weebly – If you want easy as ABC and 123, then Weebly is the best website builder for you. You can't really mess up when you use this builder for your website.
GoDaddy – Another website builder that makes things pretty simple is GoDaddy's website builder. It's easy to drag and drop the elements you want, edit the text and publish your content.
Duda Versus Other Website Builders
Duda vs Wix Website Builder Final Verdict
My favorite is Duda because it is much faster than Wix, has mobile responsive templates, and the price is right. However, if you are a beginner and don't care that you can't change your theme or export your site, you might like Wix more.
Duda also makes the most sense if you plan on building websites for other people or just like to tweak your designs more. The company culture is pretty cool too, so you know they are serious about their work and always aim to do their best on feature & functionality improvement.
Bottom Line Summary: If you are a website beginner, the easier way to get started is going with Wix here. That said, once you start to scale & customize, or if want true website portability, the better scalable option is Duda here. In my testing, Duda also scored much higher on Core Web Vitals, meaning Duda sites tend to be faster and more performant out of the box. That's worth a LOT once you have significant traffic!
Don't stop reading here. Check out Duda vs WordPress Compared and Webflow vs Wix – Which One Is Best?