Last Updated on April 22, 2023 by Ewen Finser
Tired of figuring out which software works well in combination with the rest of your fintech stack? We found a very convenient solution for you. Learn more through our Wild Apricot review.
Wild Apricot is an all-in-one tool for managing your memberships, email subscriptions, events registrations, donations, and your website. Instead of using multiple tools that don't integrate well with each other, Wild Apricot centralizes everything an online marketer might need.
In this article, you will find:
a list of all the features an online marketer might need;

an in-depth look at how Wild Apricot handles each of those things;

interesting alternatives you might consider;

our honest opinion on whether Wild Apricot is worth your money.
What to Look For as an Online Marketer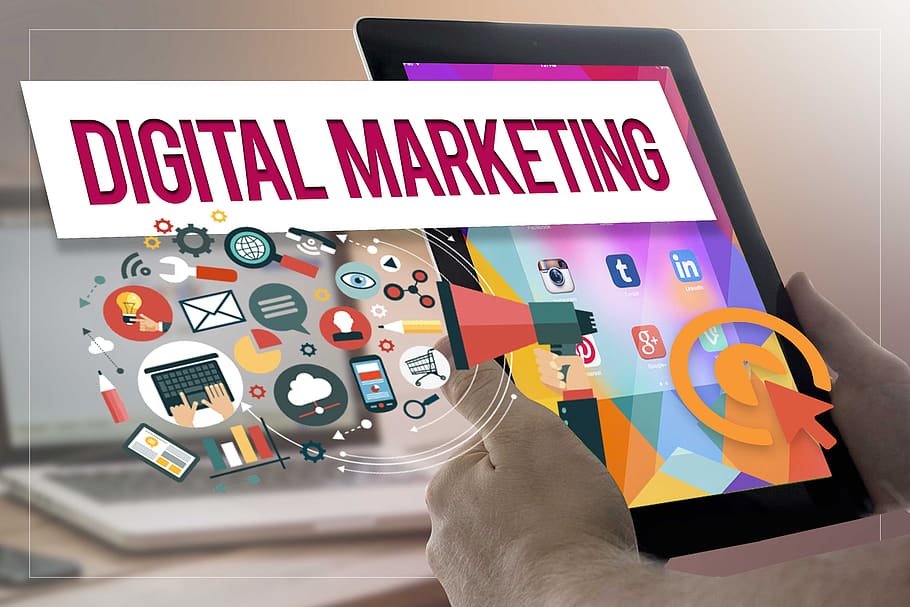 Since you brought your business online, you (or your client) have potential access to an infinite amount of potential customers. But more ways to reach out doesn't mean a necessarily easier time doing so. To connect and convert you will need to lead your leads through a journey of their own, from the first contact to the sale, and beyond.
There are multiple ways to do so, and Wild Apricot attempts to blend them all together in one single tool. So, let's see precisely what you should consider in such software.
Outreach
Simply put, you want to be seen by people who don't know about you yet. That's going to be the first step, the top of your funnel. The more people you're able to reach and the more effective your outreach strategies are, the more leads you will get. And eventually, the more profit you will make. Look for a tool that proposes efficient outreach strategies.
Website
Are we really talking about online marketing if there is no website involved? Any serious brand will have a website of its own and you want to know whether the software you're going for provides solutions in that regard. Be it pre-made templates, a website building tool, or even automatic landing pages, having your own online domain is a cornerstone of establishing your brand's presence online.
Through your web page, your fans and potential customers will be able to find you, get an initial feel for your brand (through your content such as blog articles, videos, etc.), and eventually contact you.
Sales
Eventually, you're making sales. You want to ensure that the whole sales process goes as smoothly as possible, from the first impression you will give to your potential customers to keeping them happy after the purchase. And you want to make sure that all of your contacts' information is kept tidy on your end. Many things that proper software will help you do smoothly, so keep an eye on such features.
Payments
How are your customers going to pay you? Being online, you obviously can't receive cash, and that may be troublesome. There are different ways to get paid online, but the best part is that proper software will automate this process for you.
Price
Hopefully, you're using third-party software to save time and money. So you want to consider how much of a hit to your budget this software will be.
Some tools come with a free plan, but those free plans include hidden fees or heavily restrict your ability to use the tool, by removing the ability to accept payments from clients, for example. Look for software that is relevant to your budget.
CRM
You want to keep in touch with your customers all along their customer journey to ensure they stay happy and engaged. From the welcome emails, they will receive to personalized promotions they'd receive based on clever contacts segmentation, you need software that will let you send emails without the need to type everything manually.
Smartphone Support
More than half of all internet traffic is done through mobile devices nowadays. It makes sense to use software that is smartphone-optimized.
Integrations
How well does your software work with other software? It's especially important if you're using many other online tools for your business, although, the point of Wild Apricot is to limit the amount of other software you'd be using.
Customer Support
You need to be able to solve problems quickly and to get in touch with your software's support in times of need. However responsive and efficient they are in solving problems will be something to keep in mind.
Wild Apricot Key Features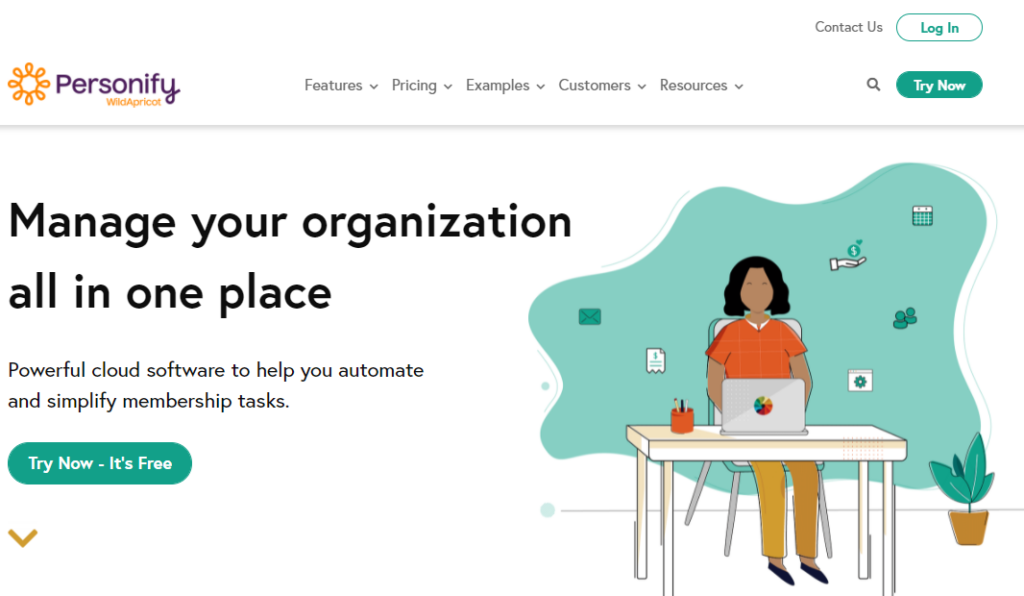 Below is an in-depth look at the main features through which Wild Apricot will simplify your online efforts.
Wild Apricot does not Have Outreach Features
Let's start with the obvious, which is probably going to be the main deal-breaker for some. What makes Wild Apricot stand out from its competition is that the software focuses on current members. With that in mind, you will have to use other methods to acquire new subscribers.
Even if Wild Apricot does not help with cold outreach, one can still achieve respectable organic growth through the website-building features of the software. For example, it's effective if you intend to create a blog and up the engagement levels of your existing membership.
Wild Apricot Proposes an Efficient Website Builder
With Wild Apricot, you can create your own website, and there is no need to code a single thing. The integrated website builder gives you access to a list of pre-made websites templates that you can then further customize to your liking.
Everything is made super simple: select a template and add your own images, texts, and logos. You can even choose your own domain name. The website builder is very complete, no need for a webmaster every time you want to update something anymore. Simply drag and drop to your heart's content.
And if you already have your own site, there is the Wild Apricot widget that you can directly add on your own website. It allows you to embed membership applications, event calendars, donation forms, and more to what you're already used to. Just copy and paste a few lines of code from WildApricot to your site, and it's ready to go.
Even better, the website builder has been created with smartphones in mind and works very well with mobile browsers. And of course, if you want to, you can further customize your website by injecting custom code in the website builder.
It's also important to note that the website builder lets you create your own online store. You can add unlimited products, and the checkout process is extremely simple for your customers. Through the dedicated dashboard, you will be able to keep track of stock levels, order payments, taxes, and more.
Wild Apricot Niches Down on Memberships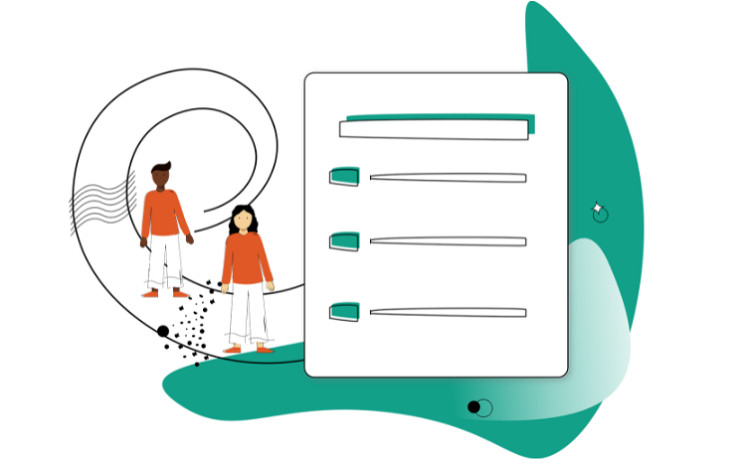 What Wild Apricot lacks in cold outreach, it makes up for in being able to keep up with your member base.
Managing a member database is really the main appeal of Wild Apricot.
That's how Wild Apricot will help your sales funnel: the software is great in ensuring that your prospects (once they find out about you) have a smooth time getting in touch with you and staying happy members of your service. From a simplified application process through embedded, customizable forms, to handling payments for you, the service really ensures a proper and seamless customer journey.
You will be able to manage memberships in many different ways: membership levels, optional administrator approval, optional discount codes integration, automatic welcome email sequences, etc. The software also lets you offer different group memberships for teams, companies, and families. It lets you set a group administrator to manage their own members within a larger member base.
On top of that, you will find that the service keeps an online members database updated in real-time and handles automatic membership renewals. You can also create members-only pages on your website through the website builder.
Wild Apricot Handles Payments for You
To ensure you don't have to deal with accepting payments from a busy member base manually, Wild Apricot has put in place a number of automation and quality of life systems. The entire process of receiving and tracking payments has been automated through specific forms embedded on your website.
Your customers can pay with their credit or debit cards directly. All that you have to do is to link a payment account when setting up Wild Apricot. Here is a list of available payment processing systems with Wild Apricot :
Wild Apricot Payments (powered by AffiniPay)

PayPal Checkout

Authorize.Net

Stripe Connect

PayPal Here (from mobile app only)

Square (from mobile app only)
Once payment is confirmed, the software will automatically create and send an invoice to you and your customer. The system will then keep this data to generate relevant reports for you to track your finances. Through Wild Apricot's analytics, you will find, among other reports a breakdown of your organization's income by source, a summary of donations by payment type, a list of outstanding debts by the number of days overdue, etc.
You can also manually enter data in case you'd receive bank checks so that all of your income's data is centralized through the Wild Apricot platform.
Wild Apricot is Relatively Affordable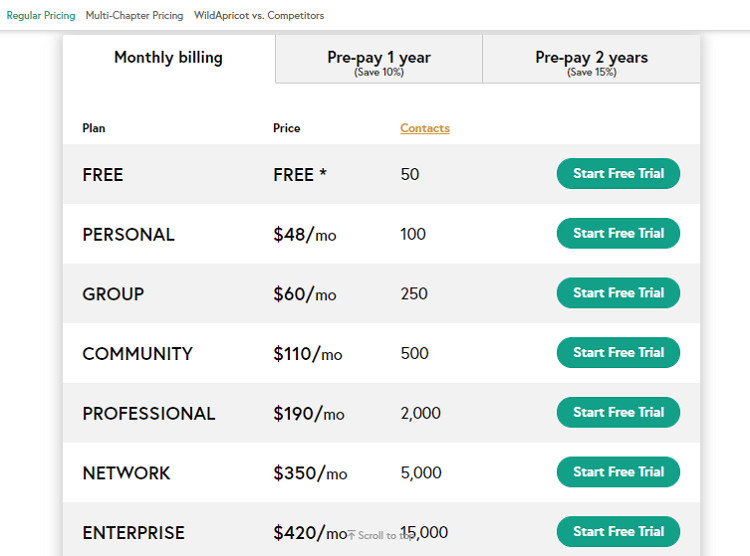 Now that we talked about money let's talk about money out. Wild Apricot proposes a free trial, a free plan, and multiple-tiered paid plans.
The free plan is indeed free but comes with a lot of limitations. Among the list of locked features for the free plan you will find pretty much everything the software has to offer:
Online payments

Custom domain

Theme overrides

Site search gadget

Scheduled emails

Online store

Mobile apps

Chat support
That doesn't leave room for much value, and it seems more like a "pre-free trial" than anything else. The actual free trial is a month's worth of Wild Apricot's features (minus the domain name) so that you can really see if that's the software you need.
When it comes to the paid plans, there are different tiers that will get more and more expensive depending on how many contacts you gather, but they all offer the same features. The price range goes from $48 per month with 100 contacts to $720 per month for 50,000 contacts.
If we benchmark the costs against the possible gains on a $10 proposed membership, Wild Apricot seems a very affordable option compared to its direct competitors.
Wild Apricot Automates Customer Relationships
With Wild Apricot, you can send automatic and trigger-based emails. This could be a welcome email, promotions, or events reminders. You can manage your contacts and segment your contact lists to your liking and send relevant and personalized content.
These features are quite deep, as they put it on the Wild Apricot website: "Need to identify event attendees who live in Springfield and haven't donated this year? With our advanced contact database search, you can use multiple search criteria to find the exact information you're looking for in your WildApricot contact database."
Wild Apricot really has a complete email marketing system. You will also find a convenient email campaign builder that includes many templates to send out professional-looking emails. We would have appreciated deeper features as it's clear Wild Apricot won't be as thorough as a proper email marketing software, especially when it comes to branding and personalizing your own emails.
Wild Apricot Has Convincing Mobile Support
Simply put, Wild Apricot is very mobile-friendly. There is a Wild Apricot app for admins to manage members and events and a Wild Apricot app for members to keep in touch with your organization.
Mobile payments are possible, and there are QR code integrations. The website builder is also optimized to put out smartphone-friendly web pages.
Wild Apricot Doesn't Have Many Integrations (But Doesn't Need Any)
Currently, Wild Apricot only has a working WordPress plugin. That's to be expected since the whole point of the software is to make sure you don't need any other software.
Other than that, you can export the Wild Apricot API easily, and the widget will be easy to embed in your website as well. There are convenient ways to sync your calendar to the app to receive your Wild Apricot notifications directly through your Google calendar, for example.
Wild Apricot has a Responsive Customer Service
Wild Apricot's support can be reached on weekdays during business hours through live chat and email. You can also request a chat with a sales representative. There are also forums where you can discuss and exchange ideas with other members (although those are not very active at the moment of writing this review).
Wild Apricot Pros and Cons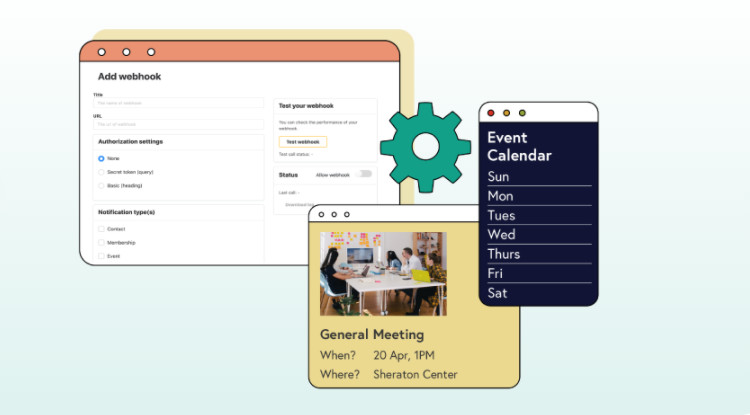 Here is a quick list of the main pros and cons of Wild Apricot.
Pros
Jack of all trades. Conveniently gathers all your marketing needs in one single place.

Easy to use.

Great to manage subscriptions.

Great mobile support.

Agreeable pricing.
Cons
Master of (almost) none. The membership management features are solid. If you're looking for cutting-edge perks for any other feature, you will be better off going for a more specialized tool instead.

No outreach tools at all.

The free version feels quite useless.

Hardly any integrations.
Alternatives We'd Recommend
GrowthZone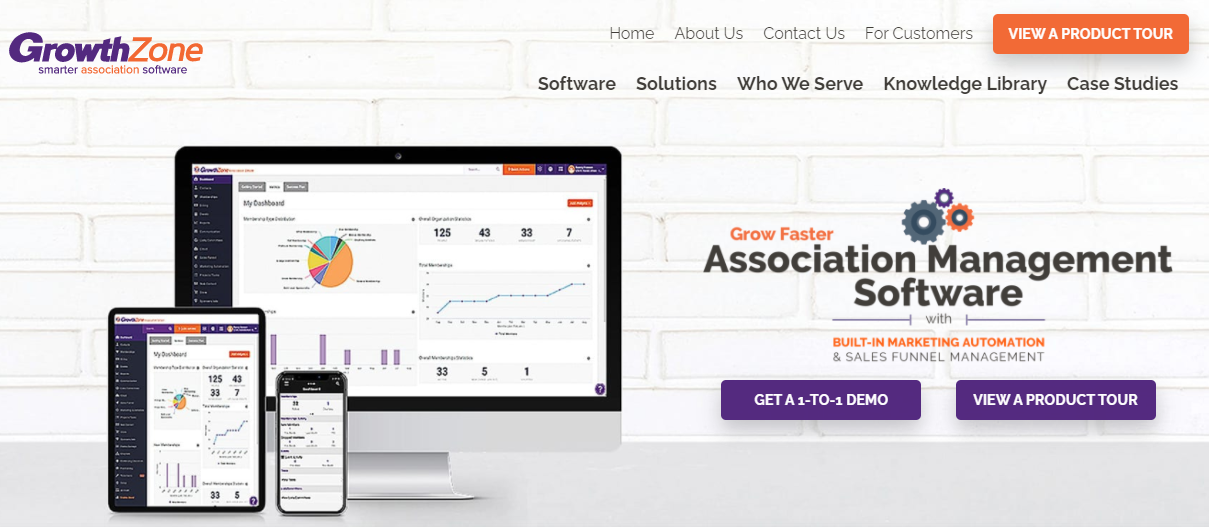 GrowthZone is a great option for larger businesses. It has deeper features and just like Wild Apricot, will gather in one place all that an online business might need. It is less focused on memberships though. GrowthZone also has incredible customer support that is very dedicated to solving problems and helping customers. The higher price tag reflects that.
Member365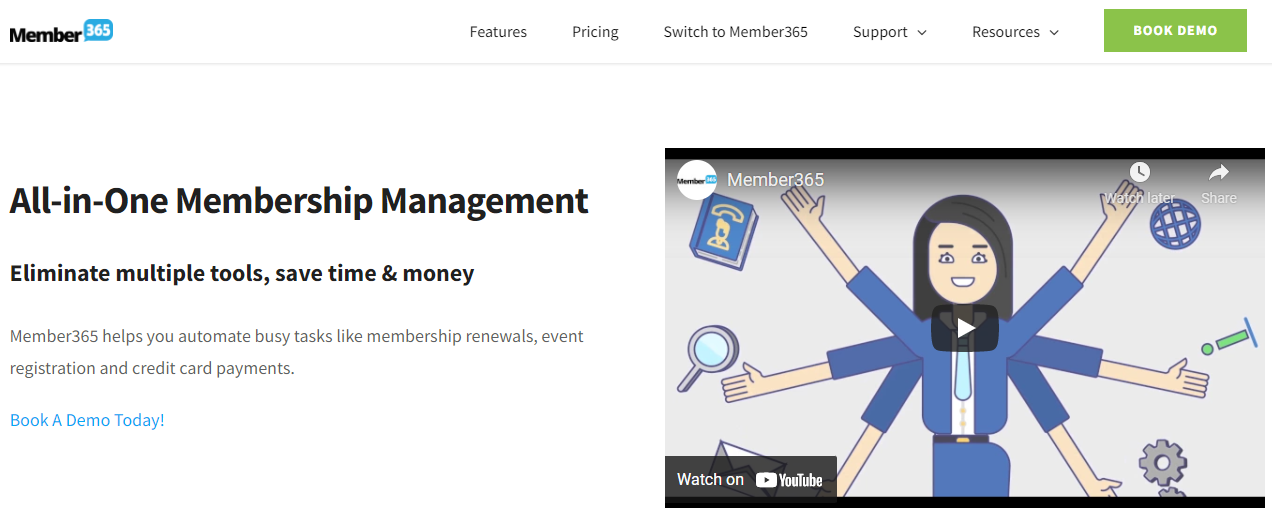 Member365 seems like another heavier, more complex version of Wild Apricot. It is heavily focused on managing a large base of members. It has CRM and email marketing features, as well as website management features and a ton of membership features and customizations. It is way more expensive than Wild Apricot, though.
YourMembership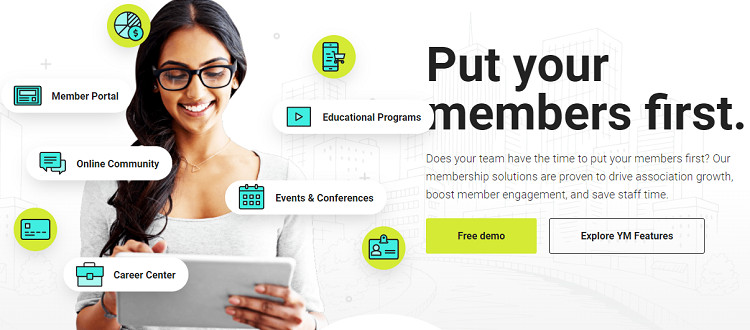 Focused on managing a member base as well, YourMembership adds a social media and content marketing touch to the formula.
With its own internal social community and convenient social media integration, you will find it useful if your business model relies a lot on social media platforms. One drawback is the lack of pricing before getting in touch with their sales team to request a quote.
FAQs
Question: Who owns Wild Apricot?
Answer: The parent company of Wild Apricot is called Personify Inc. It was acquired by this company in 2006.
Question: Where Is Wild Apricot located?
Answer: Wild Apricot is located in Toronto, Ontario, Canada.
Question: Is Wild Apricot free?
Answer: Wild Apricot has a free plan, but once you have over 50 free contacts, you'll have to upgrade to a paid plan. There is also a 30-day free trial with extra premium features, available for new customers.
Conclusion
Wild Apricot seems a good service overall. It is clear that it's heavily geared towards managing memberships and keeping your paid subscribers happy. In that regard, it does the job very well.
As for the other features, it's a jack of all trades kind of software. That's to be expected. You will have a hard time merging so many features together and having them all being extremely sharp. Wild Apricot does a bit of everything but, outside of managing a member base, it doesn't do it in a particularly remarkable way.
It still has the merit of putting everything together in one single place, and it does indeed work smoothly. If that's what you're looking for over super-advanced features, it will be the right fit for you.
One more argument that's worth considering: the small price tag. If you compare Wild Apricot to the competition in the membership management niche, it is 2 to 3 times cheaper than most alternatives.
In short:
If you're an online business with a huge emphasis on subscription services but also looking for a convenient way to centralize everything, you will find Wild Apricot very useful.
If you're a large business that's heavily focused on membership services, or on the other hand, an online business that couldn't care less about building a member base, you will prefer other services that are more catered to your specific needs with deeper features.