Last Updated on November 8, 2023 by Ewen Finser
As an avid user of Amazon and someone potentially interested in building a selling platform, I decided to try out SmartScout and a few alternatives to find an Amazon intelligence tool that was right for our business.
I found that SmartScout is a brilliant software tool marketed for Amazon sellers that gives a top to bottom analysis of Amazon's sellers, brands, and products.
SmartScout gives you the full scoop on the top 20 categories and thousands of subcategories, as well as the data and metrics you need to properly improve your platform as a seller or grow your brand.
Bottom Line Up Front Summary: I found SmartScout to be a useful tool that offers plenty of features to help Amazon sellers get the most out of their listings. It's deeper for Amazon wholesalers, in particular. It offers more than similar tools on the market, but offers a fully featured 7-day trial so you can see if it's actually a good fit for your workflow, unlike many other tools (like market leading Jungle Scout).
What is SmartScout: SmartScout Overview

When getting into selling through Amazon or any other adjacent service, I believe it is sometimes necessary to have a bit of third-party assistance.
With Amazon in particular being such a large company it can seem an impossible market to crack the code to and quite the feat to conquer. With websites like SmartScout, I now have an easy and contained way to search for exactly what I was looking for.
On top of making the Amazon selling market more digestible, SmartScout helped me find the best ways to market products, where to advertise them, and what to advertise alongside them.
25% Off, First 3 Months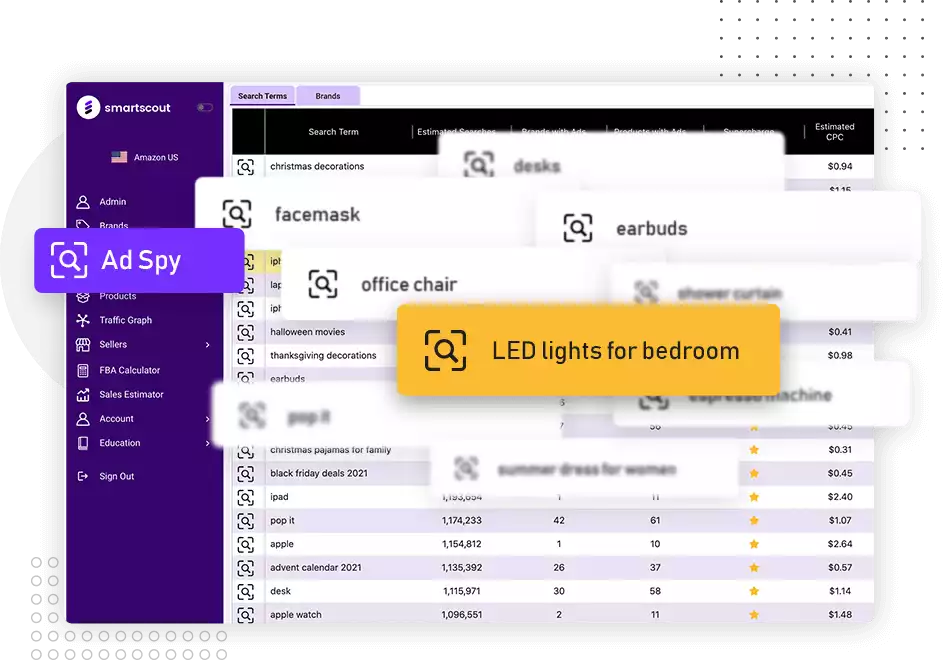 SmartScout Audience Discount
The team at SmartScout has generously offered an exclusive promo code for TheDigitalMerchant readers. If you sign up using our link and enter code TDM25 at checkout, you'll get 25% off your first 3 months. This brings the initial cost down well below the competition, giving you more time to test it out for your business.
Buy Now
We earn a commission if you click this link and make a purchase at no additional cost to you.
SmartScout's Key Features
SmartScout has a very wide range of features available to its users based on what level of subscription you purchase with them (the prices of which will be discussed later).
There are three levels you can purchase access to; Starter, Pro, and Enterprise. The largest difference is the number of users per month.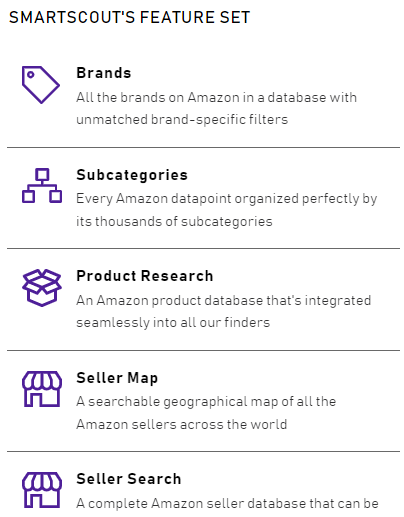 With a starter subscription you will have open to you:
Room for 2 users per month

Worldwide seller map

Brand search tool

All search subcategories

Limited seller search capabilities

Full product database

Private label FBA Calculator

Product history

Out-of-stock arbitrage finder

MarketShare analyzer

Priority onboarding

And 10,000 searches/mo on the UPC scanner
With Pro you add:
Room for 5 users per month

Traffic graph

Full access to seller search

Excel Exports

And 100,000 searches/mo on the UPC scanner
With Enterprise you will add:
Room for 10 users per month

AdSpy

Seller exports/growth filters

And 200,000 searches/mo on the UPC scanner
Worldwide Seller Map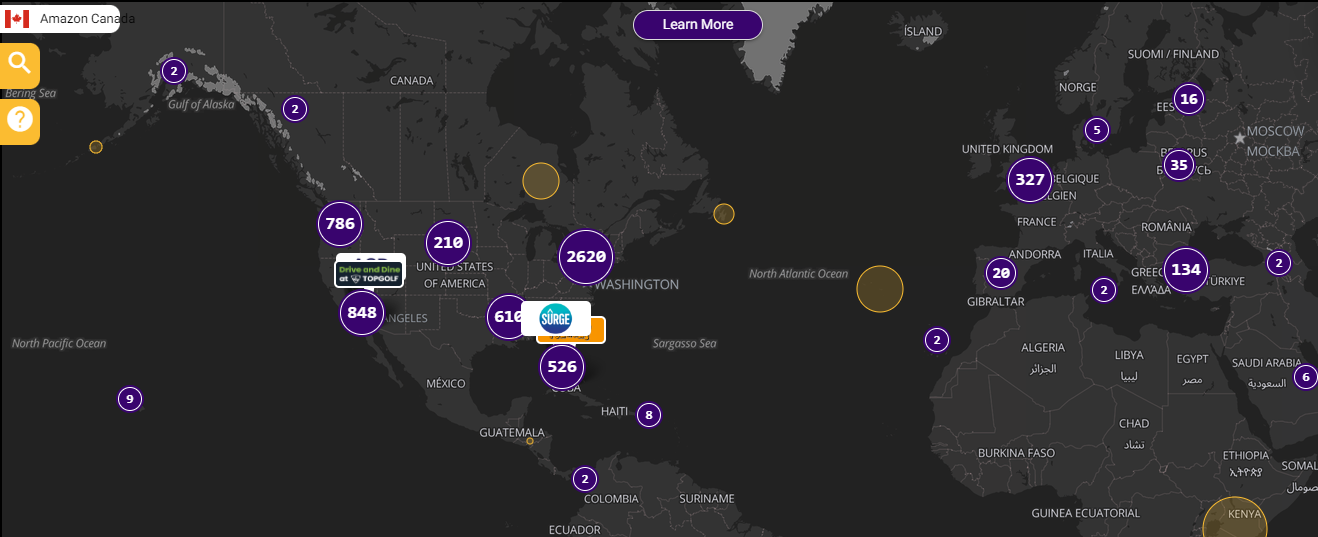 The seller map tool is formatted like a giant map that you can zoom in and out of by area. It is helpful for businesses who may be looking for a specific seller who fits their needs in a particular area. It helped me find sellers who may need my advertising help or who may help me with your advertising.
This Amazon seller tool is very searchable and is easily navigated through many search terms and filters. There will be no shortage of matches to the exact things you are looking to find in a seller. I could see this tool becoming essential to my business and growth.
Brand Search Tool
This tool gives sellers an expansive look at brands that sell on Amazon, what products they sell, their size as it relates to monthly revenue, their amazon in-stock rate, average selling prices, etc. This database is also easily searchable by category and brand.
You can enter all of the specifics of what kind of brand you are looking to find and it will produce results that fit all of your criteria and give you the rundown on them.
This was a big help when looking for what brands are best rated, best selling, and will compete for most with others, as well as which will compete most with amazon in terms of stock availability. It gave me a look at which brands to buy from or sell for before diving right in.
NEW: AI Product Listing Architect
This tool is new within the last year (with the AI boom) and helps sellers quickly create compelling listing descriptions in seconds.
You can feed it an existing listing as reference, OR build from scratch. Here's an example of using an existing ASIN: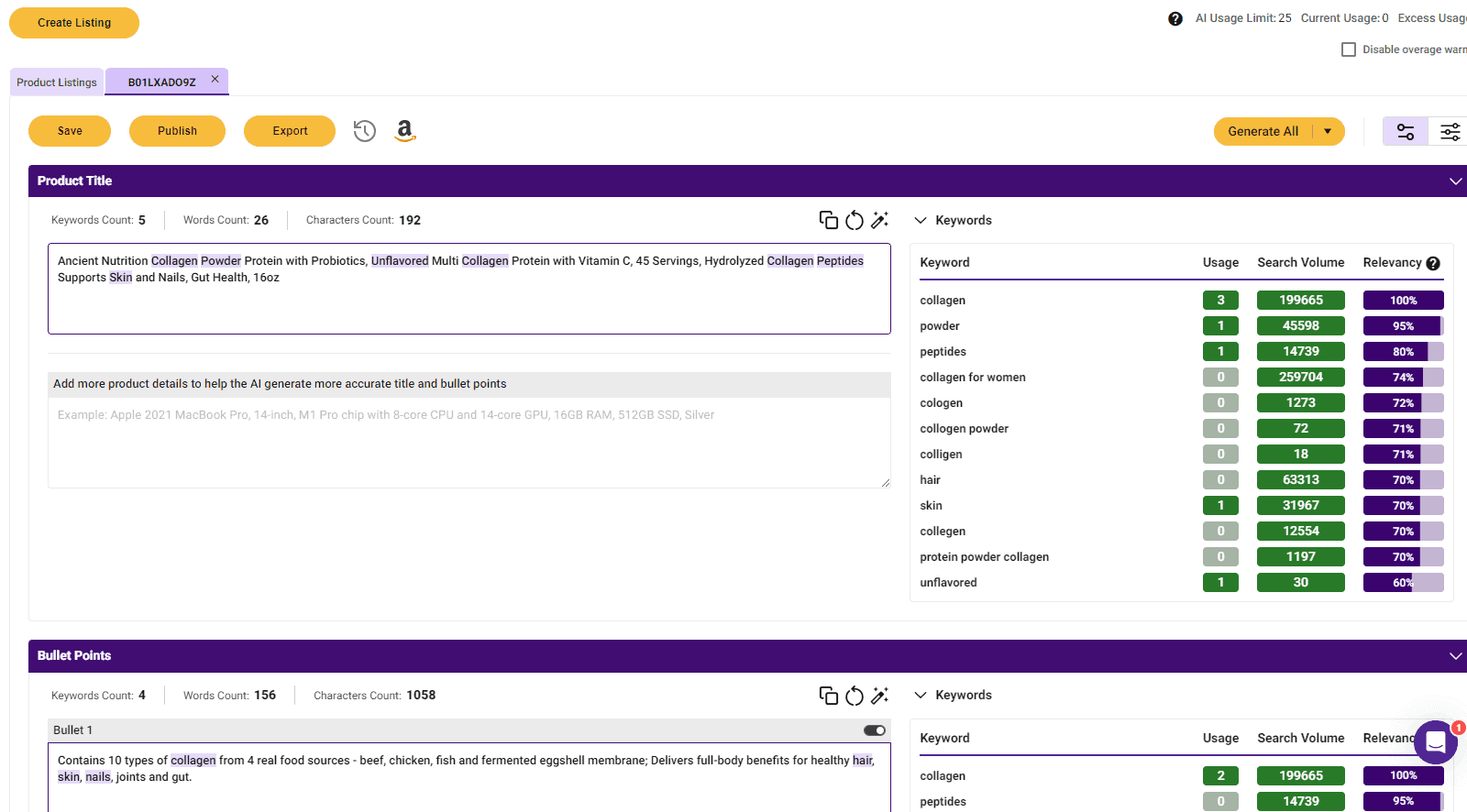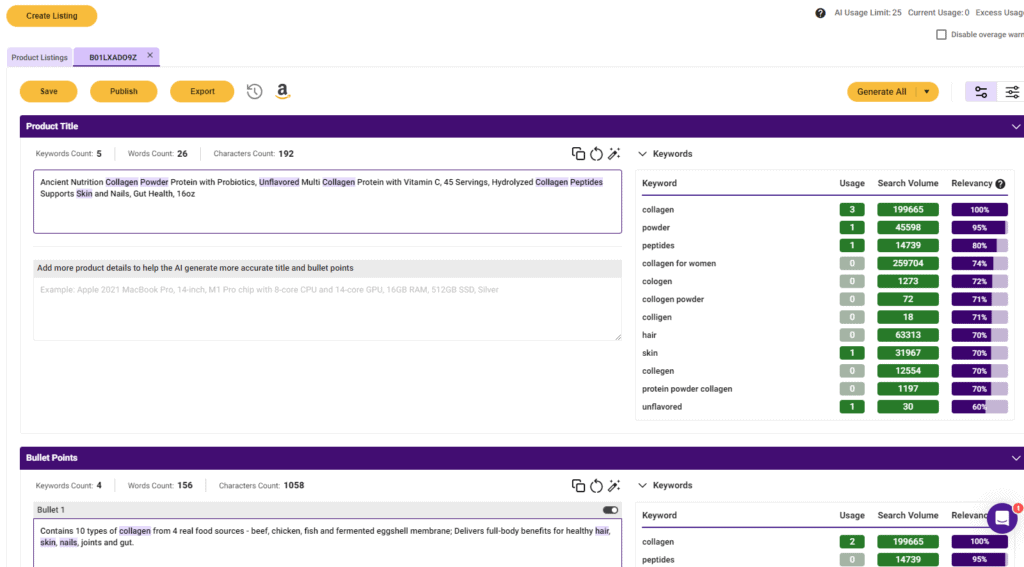 Full Product Database
This tool covers a very broad range of things. You get a bird's eye view of up to 5000 products on a single screen. I will say it can be quite overwhelming. Still, it is quite an asset. You can see any product at a glance. You get to view photos of the product and see an evaluative score of the product itself.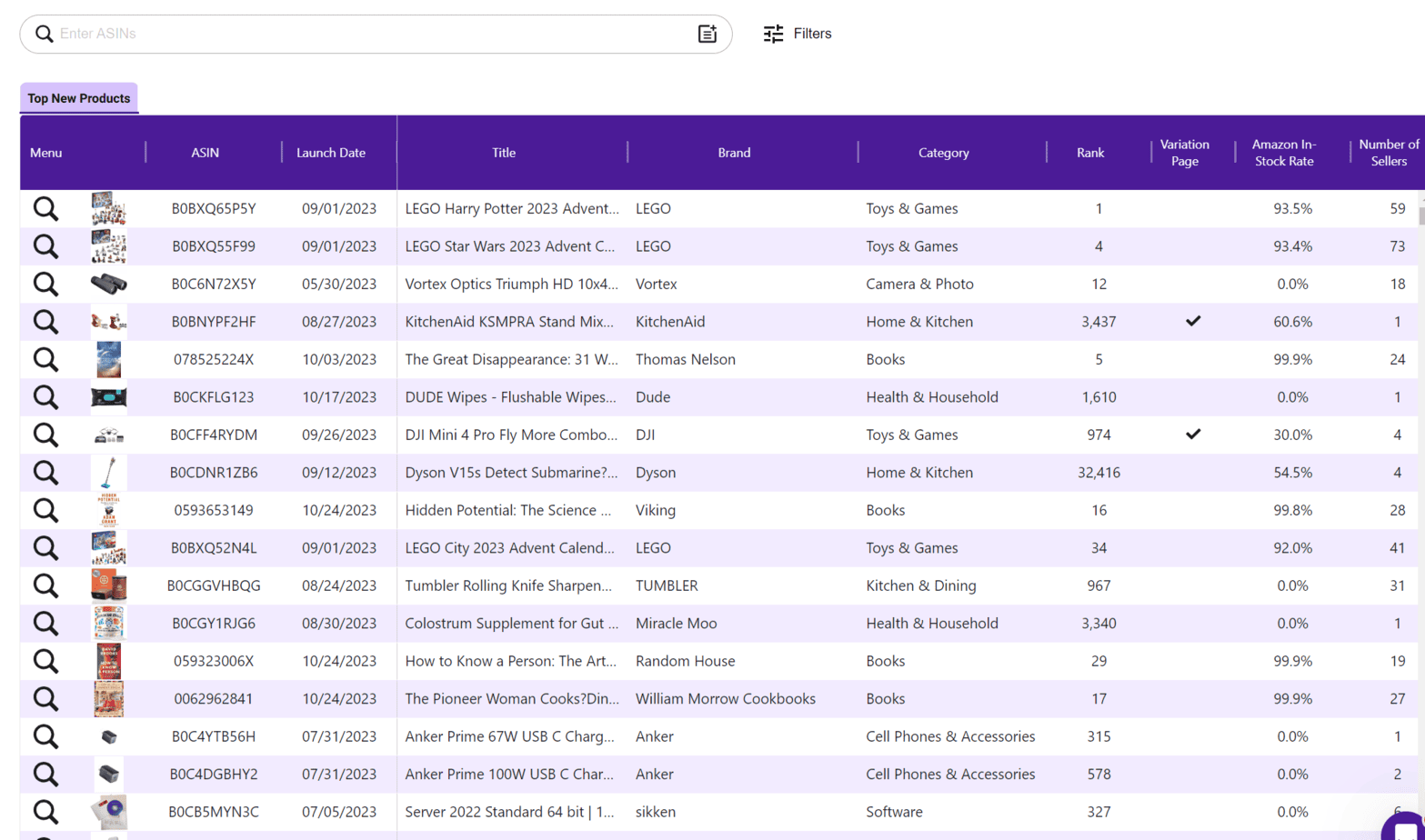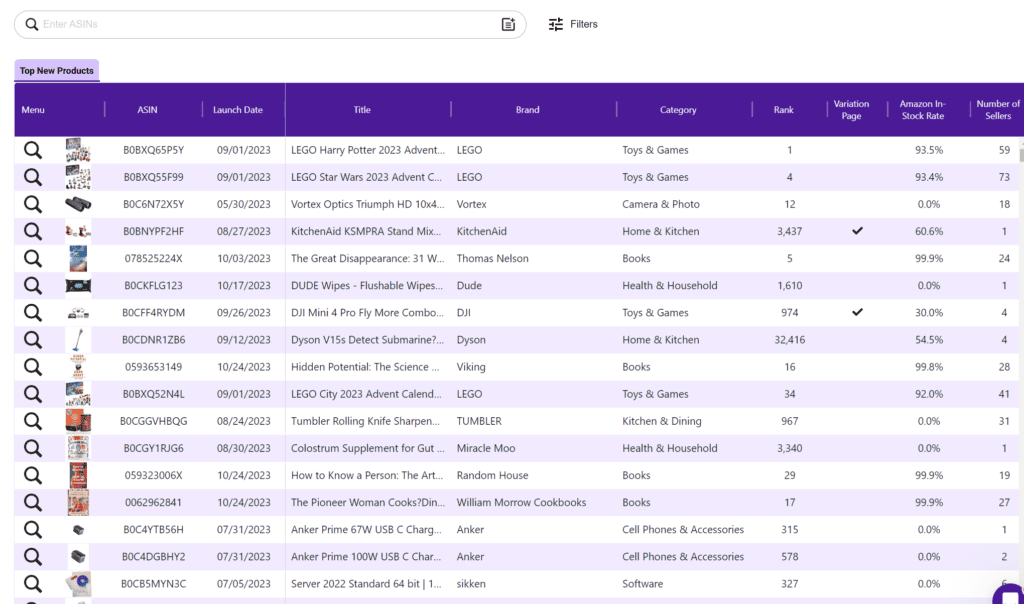 Luckily this tool is also quite searchable, and rightfully so because it is quite a lot to navigate through at once. As a seller trying to find what products will sell well and build my selling platform, I found this to be extremely helpful. I was able to find the perfect products for my Amazon storefront.
Private Label FBA Calculator
If you are a new seller on Amazon you may have become painfully aware of how much of your profit can be taken from your business by using Amazon for your fulfillment if not done correctly.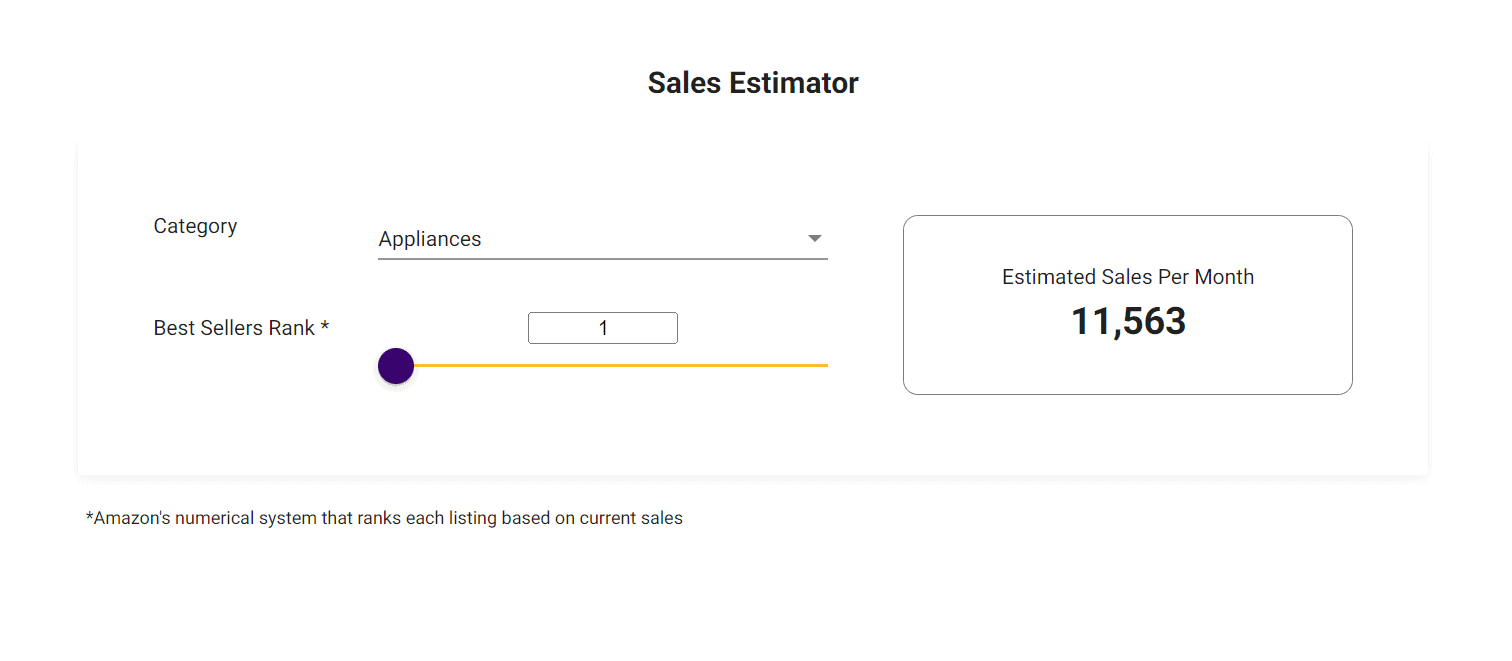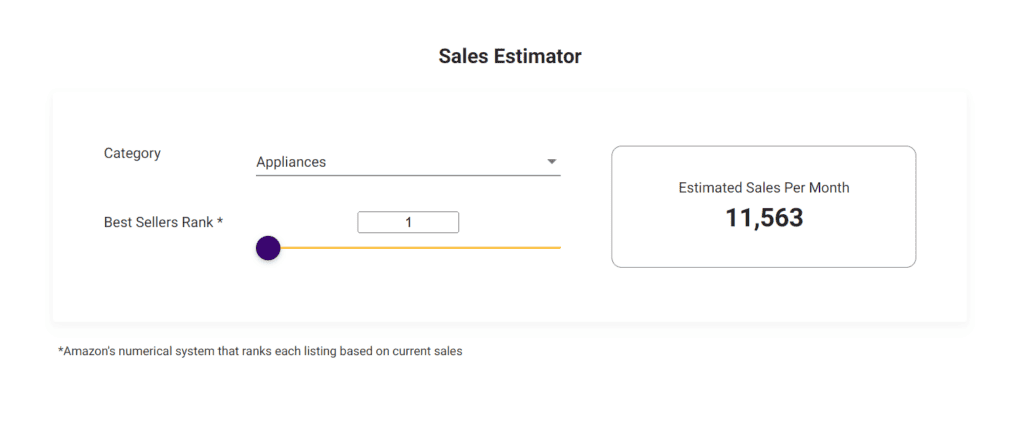 I know I did. This tool is to help you get it done the right way. SmartScout's FBA Calculator will break down the FBA fees on any product so you can see exactly what you're paying for and be sure you aren't paying unnecessary fees.
Priority Onboarding
Third-party logistics will accelerate your onboarding process and will help you get ahead of the competition.
Traffic Graph
This is another important feature of SmartScout that can seem a bit overwhelming at a glance. But essentially this feature shows you how best to market your products and where to advertise. The graph gave me a look at the revenue estimates, product score, and other info on my products as well as see what other items are frequently bought alongside products.
This helped me to know how best to market my products and possibly what kind of products I may want to add to my inventory to pair with my existing items in the future.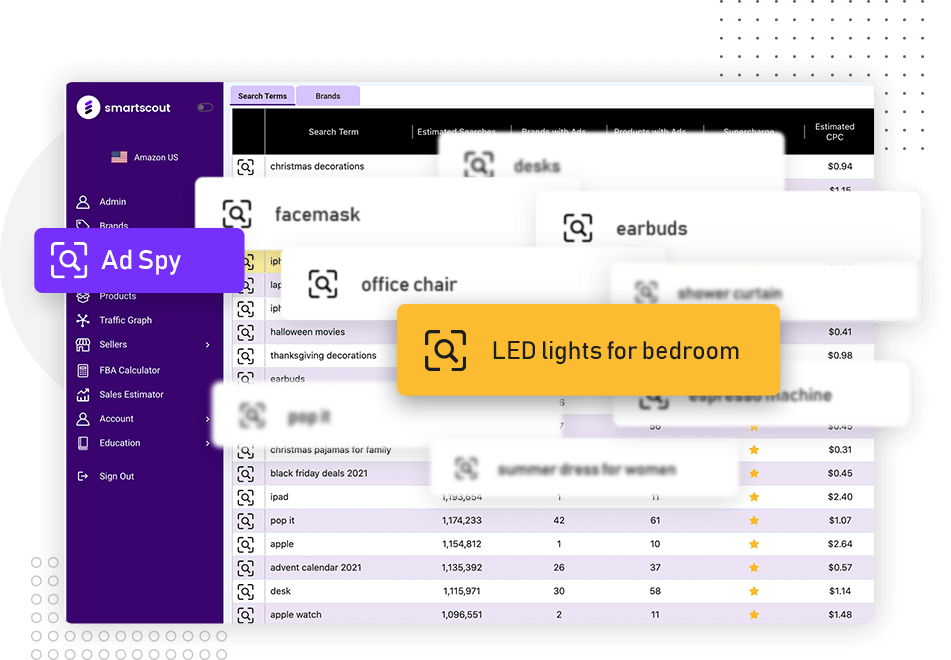 This feature might be one of SmartScout's most unique features. This tool can be used to track product and brand ad interaction, keyword search traction, and spy on your competition. This will help you to assess your position as a seller.
Which Membership Is Right for You?
The starter subscription is geared toward sellers who are beginning to desire substantial growth in their new selling platform on Amazon. This is the most basic subscription and provides only the most essential of SmartScout's services. If you are just starting, this would be your best option.
The Pro package offers more users per month and more features as well. This would be good if you have multiple business partners and are further along the journey of building your foundations as an Amazon seller. This is the membership package I chose because it had the features I wanted for a mid-range price.
Enterprise level is definitely for someone who is looking to build a business that can support a large number of orders and needs help balancing books, advertising, and scanning the competitors (competitor analysis).
Efficiency and Ease of Use
There are praises to be sung about how easy Smart Scout is to navigate. With an expansive amount of knowledge it would have been easy to get lost, but the searchability and easily scroll-able menu bar of SmartScout made sure I found my way around.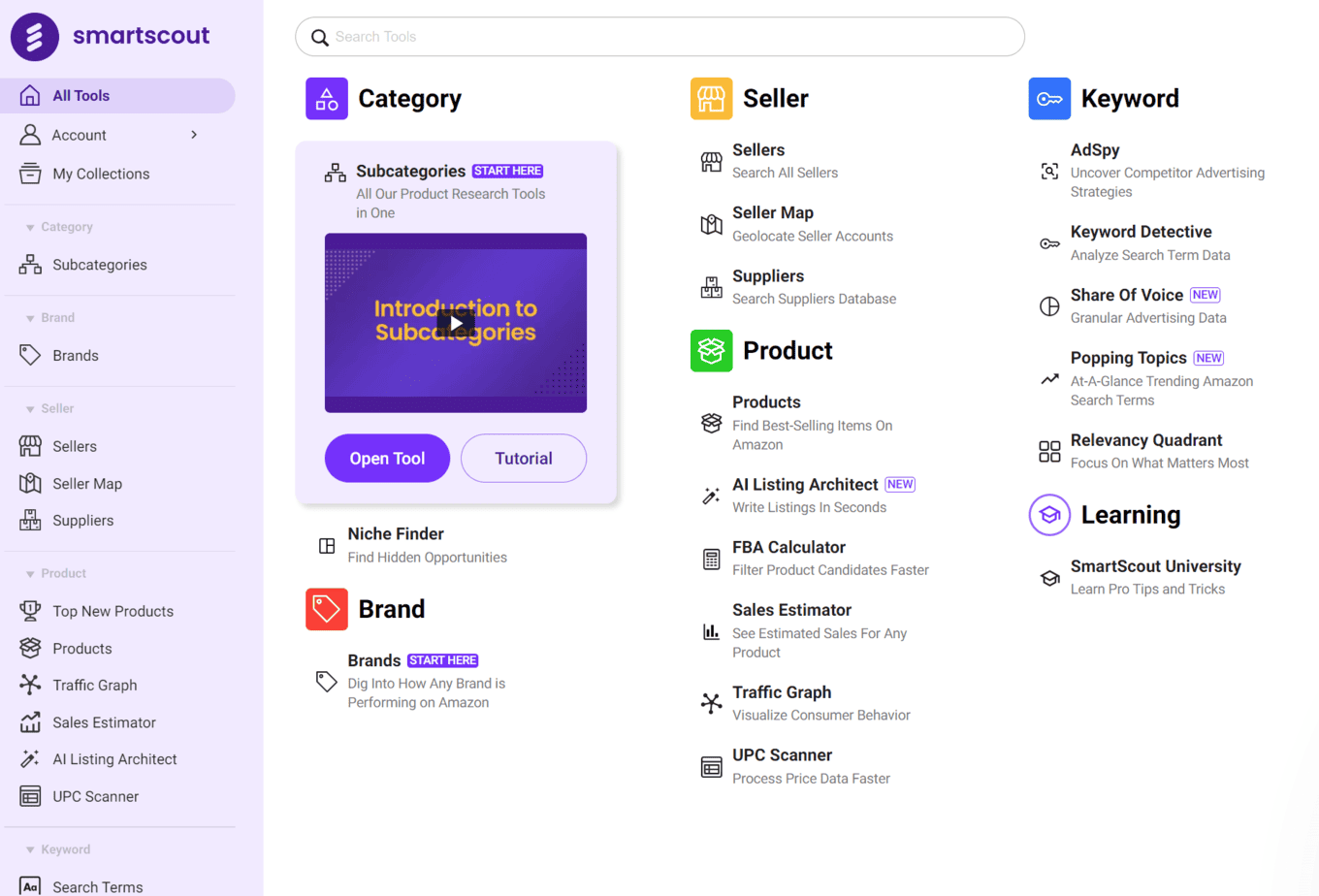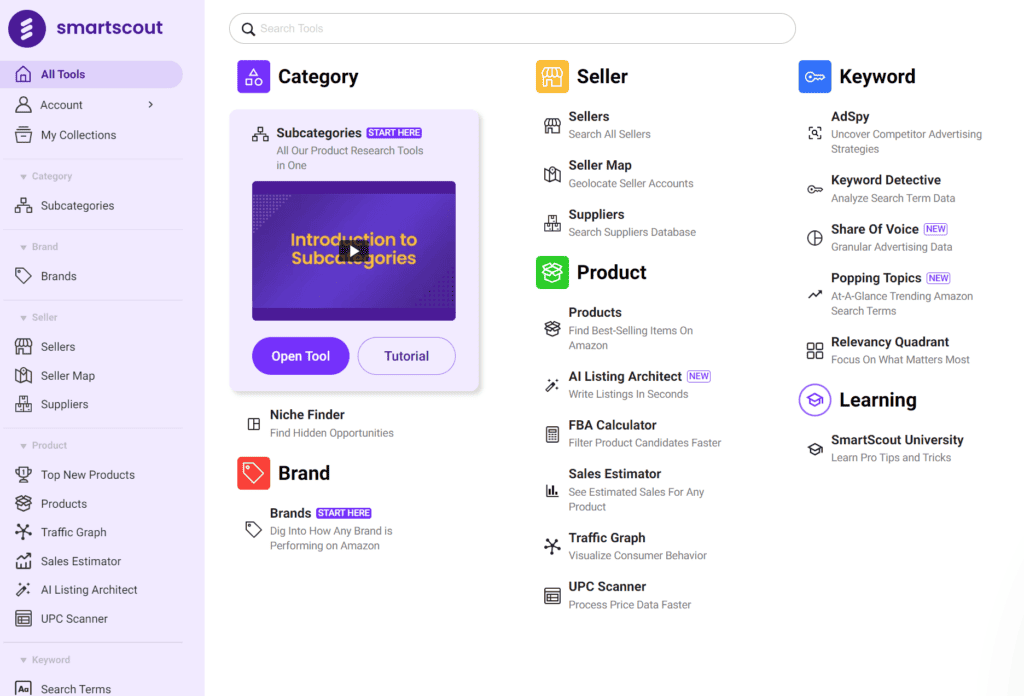 With the number of keyword searches and subcategories to filter your results through, it becomes easy to find the results you need quickly.
The few issues I found when using the site were the layout and occasional, overwhelmingly large lists. There were moments when pieces of their layout got in the way of my search results. But beyond these small complaints, the website is simple to navigate and quick and easy to use.
SmartScout Pricing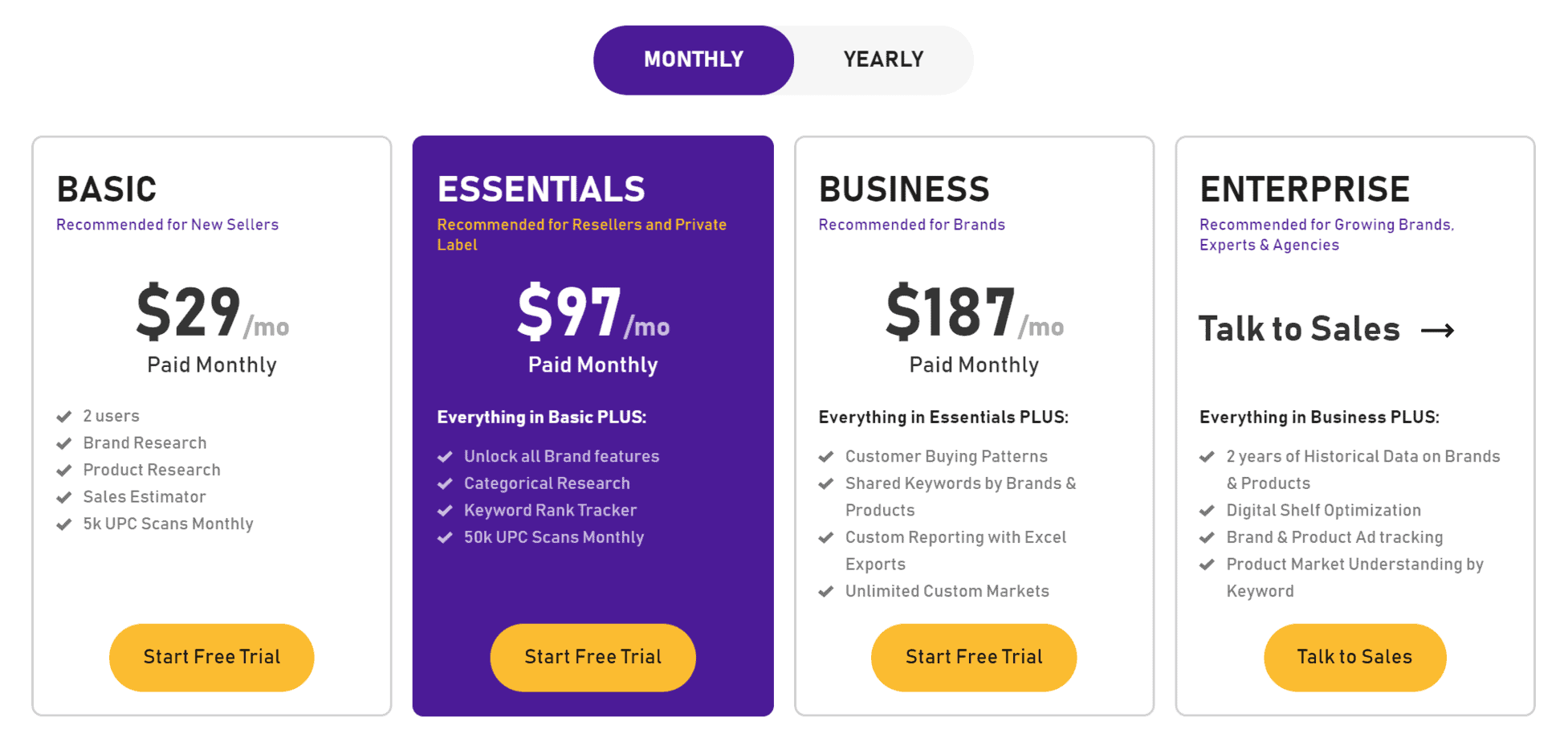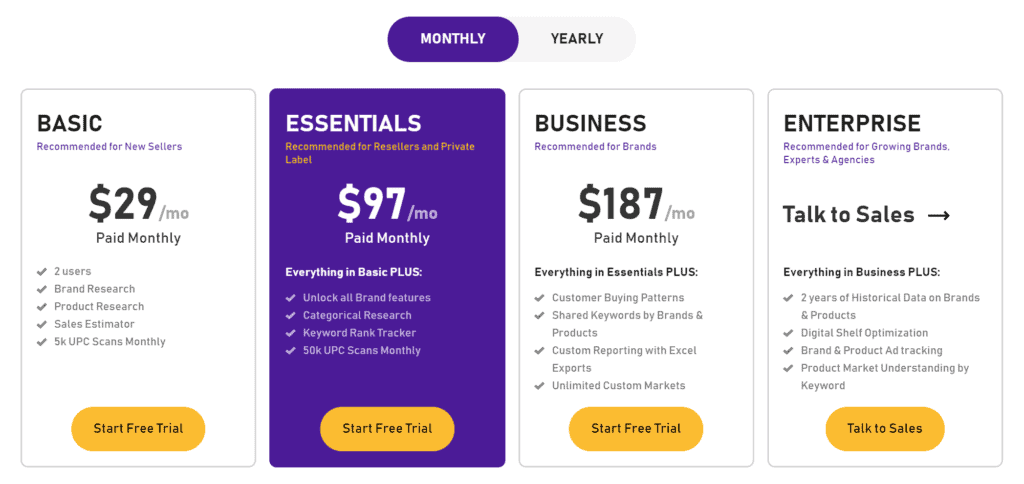 As mentioned before, there are three pricing tiers you can choose from for your SmartScout subscription. The pricing goes from $97 to $197 a month.
Enterprise is available for you to discuss pricing with the sales team at SmartScout. You can also save up to 20% on your subscription if you pay yearly. Pricing is seemingly the biggest point of contention amongst SmartScout's customer base.
If those prices scare you, I will say there are cheaper tools out there for online marketplace optimization. Things like A2X ($19/mo), Webgility ($99/mo), and Helium (Free).
When going for a cheaper option, though, you do sacrifice some tools that may be assets to you. SmartScout has the most expansive network of services of all the similar options.
UPDATE: As of 2023 SmartScout has updated their pricing to introduce a LOWER PRICED starting tier, starting at just $29/month here.
25% Off, First 3 Months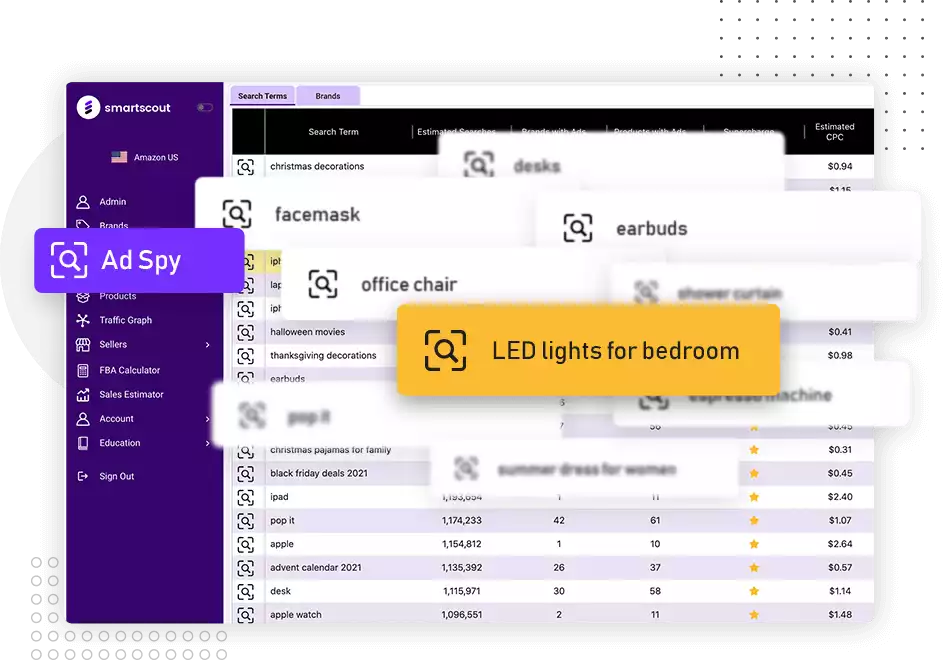 SmartScout Audience Discount
The team at SmartScout has generously offered an exclusive promo code for TheDigitalMerchant readers. If you sign up using our link and enter code TDM25 at checkout, you'll get 25% off your first 3 months. This brings the initial cost down well below the competition, giving you more time to test it out for your business.
Buy Now
We earn a commission if you click this link and make a purchase at no additional cost to you.
SmartScout Pros:
User-friendly and searchable

More features than other websites of its kind

Well reviewed by many users on many platforms
SmartScout Cons:
A lot of information in one place can be overwhelming, especially with some of their layout quirks

A bit pricier than others like it

Limited features relating to accounting and bookkeeping
How do SmartScout's Services Compare?
What sets SmartScout apart is the vastness of the features offered. They provide far more resources than their competitors and make their services worth the money. Let's break down the competitors one by one.
Jungle Scout
Probably THE market leader when it comes to Amazon business intelligence, Amazon product research, and competitor research, Jungle Scout is quite literally the first option I went with as an Amazon seller. Every other tool is measured up against this one.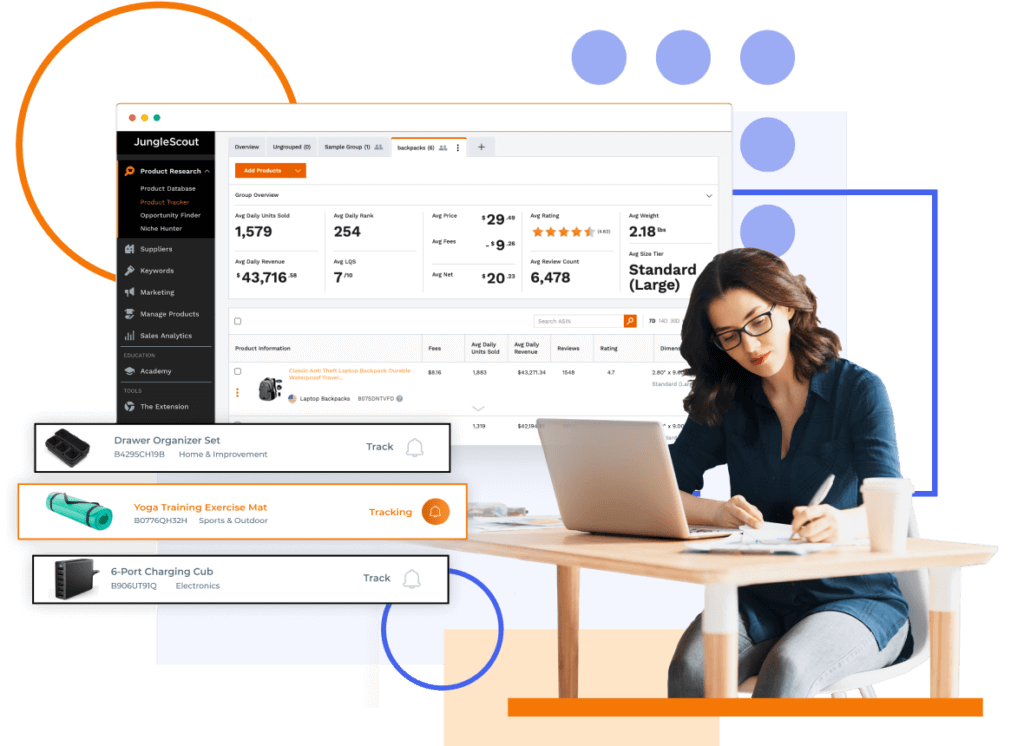 In fact, our editorial team compared Jungle Scout vs SmartScout directly here.
My bottom line is that I'd consider Jungle Scout a better broad range platform, specifically for Amazon FBA sellers. SmartScout is particularly useful for me as for doing product research into the best Amazon products to wholesale (and I'd but it slightly higher than Jungle Scout in this area).
A2X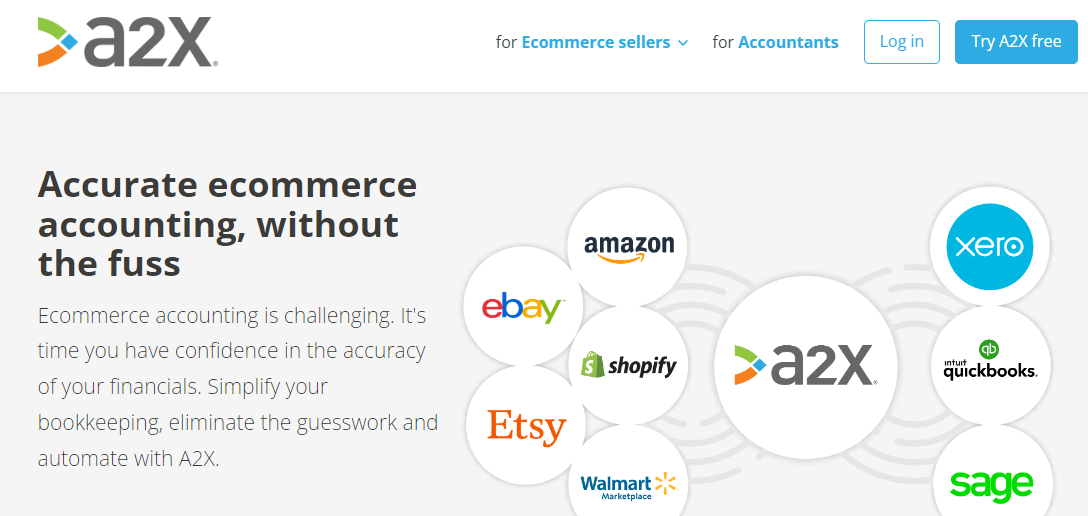 I believe comparing A2X and SmartScout is tough as they are quite different services. A2X is far more geared towards accounting and giving you an easy way to balance your books, whereas SmartScout is geared a bit more toward resources for marketing and being the smartest seller you can be.
Webgility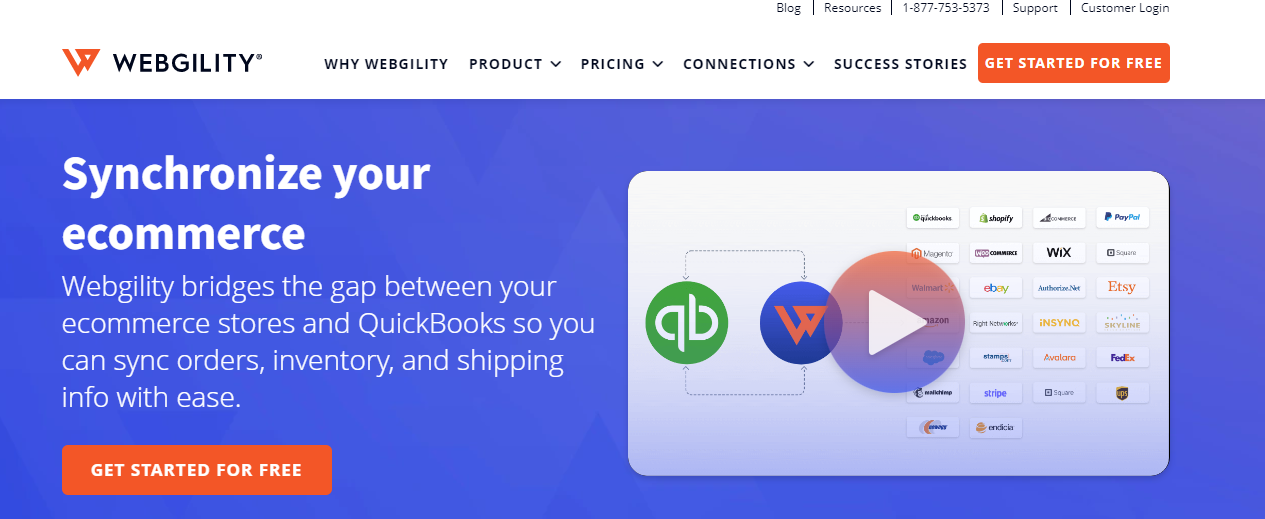 Webgility is much the same as A2X in that its primary features work toward giving you automated accounting and better bookkeeping tools.
This site however is more comparable to SmartScout than the last we discussed.
Webgility has some features similar to SmartScout that give an idea of product profitability and business and brand analytics. These features give it more of a marketing or brand-building focus as does SmartScout.
Helium 10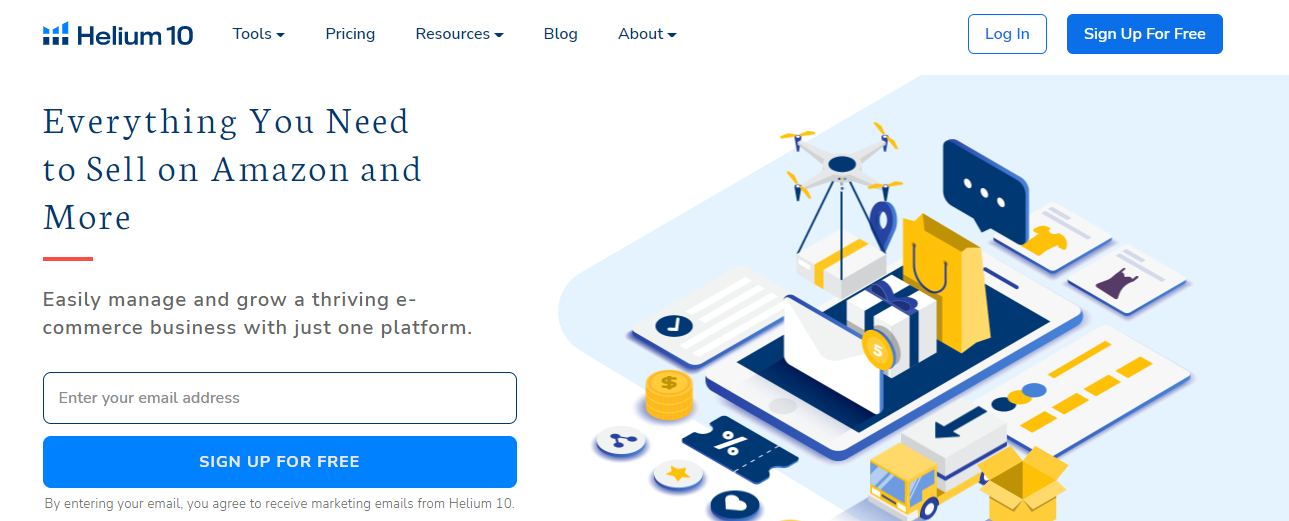 Seemingly the most similar service to SmartScout is Helium 10. Helium 10 has a product research tool, keyword research tool, product listing optimization resources, and marketing resources. This tells you it is more geared toward building and maximizing your selling platform, much like SmartScout.
Further Read: Helium 10 vs SmartScout.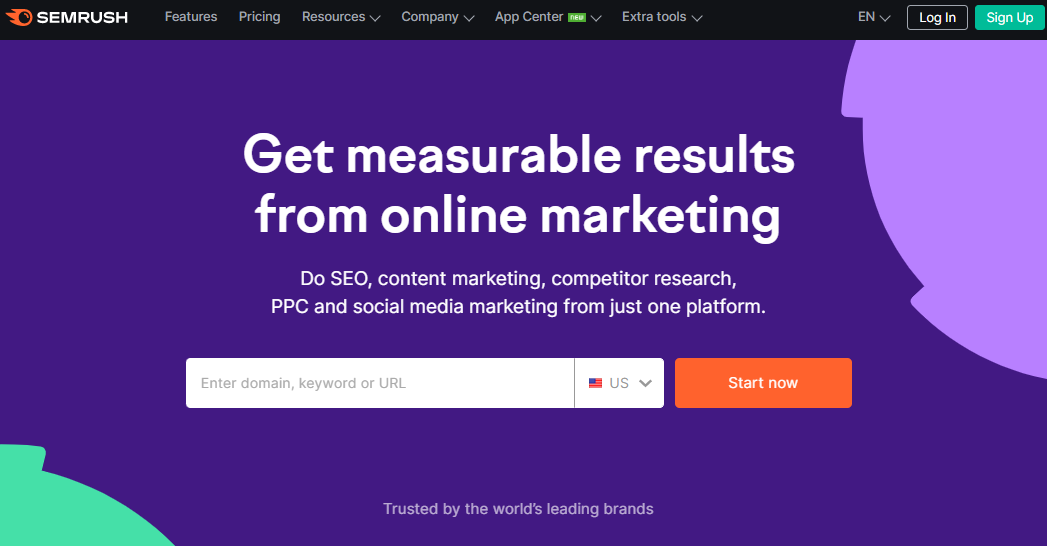 Semrush is another SEO marketing tool for Amazon sellers that is highly rated compared to SmartScout. Its big appeal is the Keyword magic tool. This feature gives you a very strong, wide range of keyword search results.
The pricing for Semrush starts at $119.95 per month or $99.95 per month if you pay annually. They also offer a seven-day free trial that you can cancel at any time.
That said, Semrush is traditionally marketed more towards Google SEOs, so some of the features may be unnecessary for a narrowly focused Amazon seller.
Exclusive Offer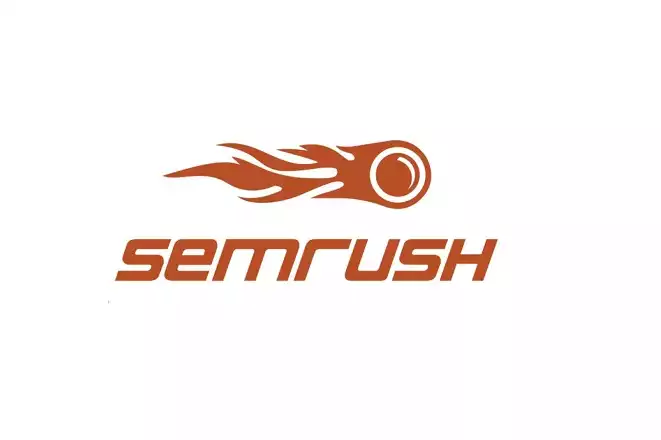 Get 14 Days of FREE SEMrush
SEMrush has generously offered our readers a double extended fully featured FREE TRIAL. Play around with the suite for 2 full weeks to see if it's what you need!
Activate FREE SEMrush
We earn a commission if you click this link and make a purchase at no additional cost to you.
This seller app offers you an Amazon sellers course, keyword search tools, popularity trackers, ASIN search engines, and stock stats.
The significant advantage of this service is the price. The Amazon Sellers bundle is quite a comprehensive subscription and it is $29 per month. In turn for a cheaper price, you do sacrifice some of the more advanced services.
FAQs
Question: How much is SmartScout?
Answer: For a more detailed answer you can refer back to the pricing section of this article. But as mentioned before, there are three pricing tiers. Starter for $97 per month, Pro for $197 per month, and Enterprise pricing is available with a quick contact with the sales team.
Question: Is there a free trial period available?
Answer: Yes. There is a free trial period of 7 days. You also get 30 days risk-free. Means you can get your money back within the first 30 days if SmartScout isn't right for you.
Question: How does cancellation work?
Answer: You can cancel your subscription at any time. Your account will be active until the end of your billing period and then will not renew. You can cancel your subscription within your account.