Last Updated on November 8, 2023 by Ewen Finser
Do you feel like Mercury Bank's offerings are falling short of your small business needs? You're certainly not the only one. I found myself in a similar situation, wrestling with frustrations and seeking better banking solutions.
After extensive research and navigating through a sea of options from digital to traditional banks, I've compiled the best alternatives for us all. So, let's unravel this comprehensive guide together, exploring top competitors and their standout features in the banking industry.
Here goes!
What's Wrong with Mercury Bank
Mercury Bank may not be the best option for digital business owners due to its limited features, lack of integrations with popular tools, and high transaction fees.
Main reasons to consider switching from Mercury Bank
No Physical Locations: This is not a huge concern for me, as we are a digital first company, but there are some specific times where having a physical brand (and a business banker to speak with) is helpful
Limited Live Support: Connected to the above issue is the limited support offered in real-time. There IS a number to call, but in my experience it's a fairly skeleton crew relative to their accounts under management AND they are not available 24/7, only within core business hours. For example, when I called one day during core business hours, no one picked up! Come to find out, they were all at a company wide meeting. For a digital first "efficient" bank, this seemed… incongruous.
Not a "Real" Bank: Mercury is actually more of an interface wrapper and they rely on a few chartered banks in the back officer, historically Evolve Bank & Trust, and others. This has limitations, for example one of our accounts was caught up in a financial KYC (know your customer) audit and because of a typo our entire account was locked for close to 48 hours (we even missed payroll). Even the customer service couldn't really help me because the issue wasn't Mercury, it was the parent bank (multiple layers of telephone). T
Limited High Yield Savings: Mercury caters more towards VC backed startups, so their treasury management solutions are really geared towards these customers who may be sitting on 7+ figures of "raised" capital. As such, for any small to mid sized digital businesses that do not hold this much in reserve, the paltry $0.0001% yield on their savings accounts is burning a hole. This is what led me (personally) to look for other solutions like Live Oak Bank (below).
Exposure: After Silicon Valley Bank failed, a LOT of startups and digital businesses went to Mercury as the next best option. That said, for a while there was concern contagion could spread to other neobanks like Mercury (indeed First Republic DID experience an influx, then outflow). This concern has definitely subsided, but it kept me up at night with reports that companies were seeking relative safety with "big banks".
Alternative Digital Banking Options
Here are some alternative digital banking options to consider as alternatives to Mercury Bank: Live Oak Bank, Relay Bank, Brex, NorthOne, Wise, Novo, Bluevine, Lili, Ramp.
Live Oak Bank: Best for Yield
Live Oak Bank lands on the list of Mercury Bank alternatives thanks to its impressive small business-oriented services. With a primary focus on small businesses, Live Oak offers various unique banking features tailored to your needs.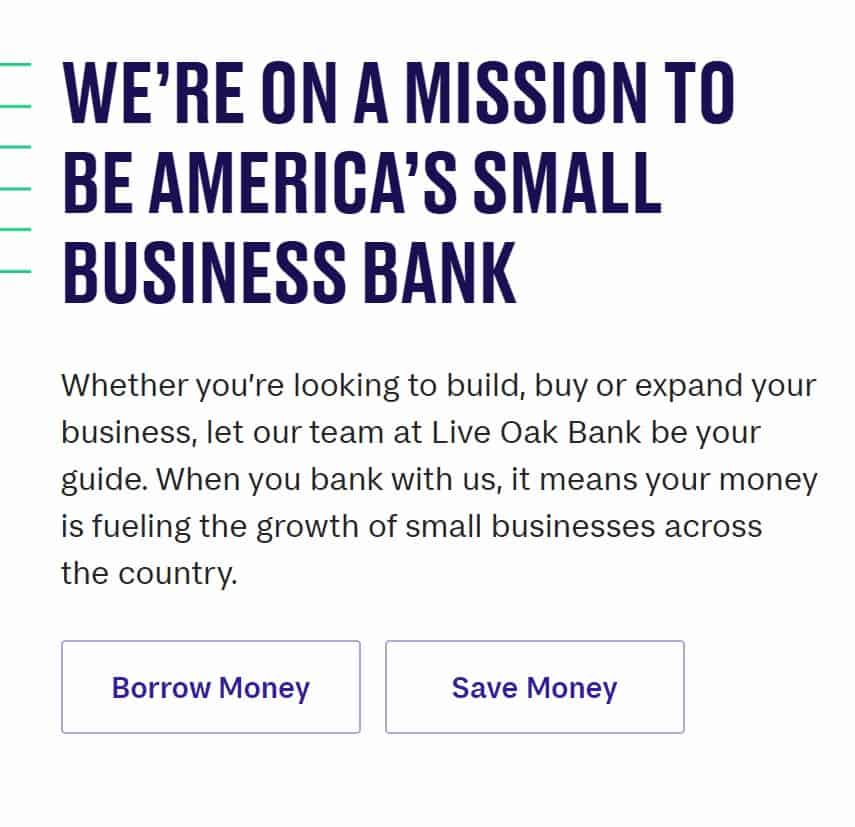 This bank provides high yield savings accounts and CDs that outshine many competitors in terms of return (the best business savings rates I've found – check here for the latest). It also has an extensive lineup of SBA loans, industry expertise, and technology resources that can help propel your business forward.
Whether you're starting from scratch or looking for growth opportunities, Live Oak Bank is worth considering as part of your digital banking solutions.
Further Read: Live Oak Business Savings Review.
Relay Bank: Best for Ease of Use
Relay Bank is a fantastic alternative to Mercury Bank for small businesses looking for innovative banking solutions. With Relay Bank, you can enjoy modern features like online banking and mobile apps that provide convenience and flexibility.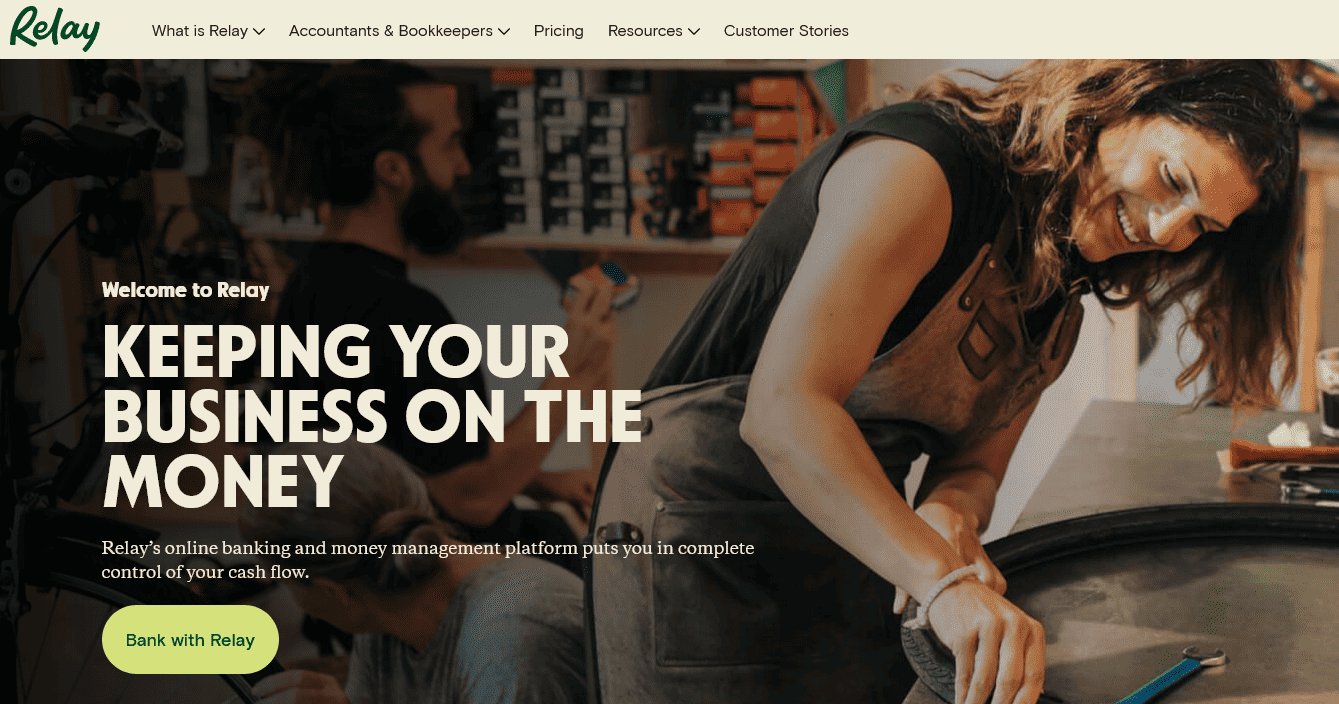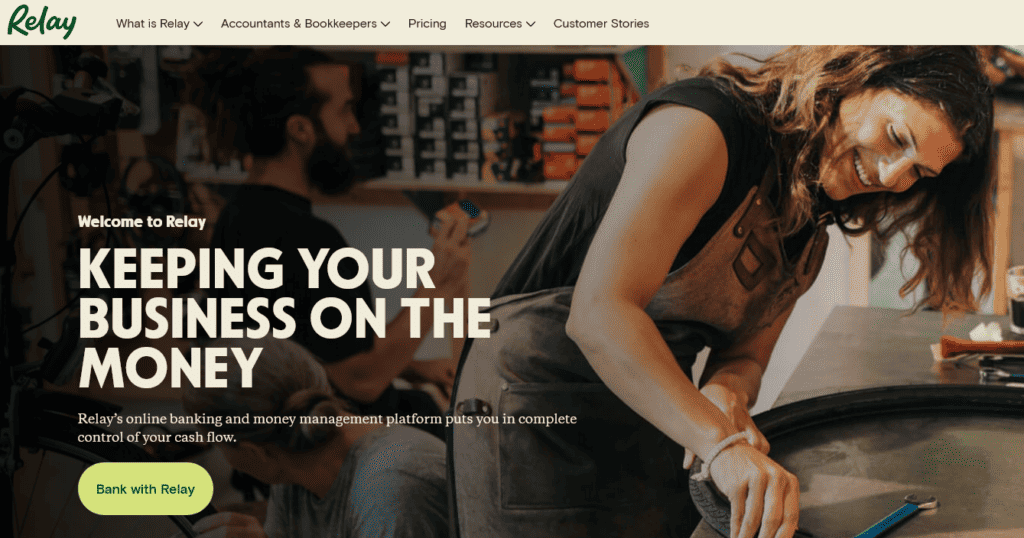 It offers easy-to-use tools for managing your finances, making payments, and tracking transactions. Plus, Relay Bank prioritizes security and provides robust measures to protect your business's sensitive information.
So if you're searching for a reliable digital banking option that meets the needs of your growing business, consider giving Relay Bank a try.
Brex: Best for Cashflow Management
As a digital business owner, you may be considering alternatives to Mercury Bank, and one option worth exploring is Brex. Brex is a popular alternative banking platform that offers innovative financial solutions for small businesses.
With features tailored specifically for startups and entrepreneurs, Brex provides online banking services that are designed to help businesses grow and succeed. This includes expense management tools, corporate cards with generous rewards programs, and easy integrations with popular accounting software.
In addition to these features, Brex also offers competitive pricing options for businesses of all sizes. Overall, Brex can be a great choice if you're looking for an alternative banking option that understands the unique needs of digital businesses.
Wise: Best for International Payments
Wise is another alternative banking option that digital business owners should consider. Wise offers a range of features and services designed to meet the needs of small businesses.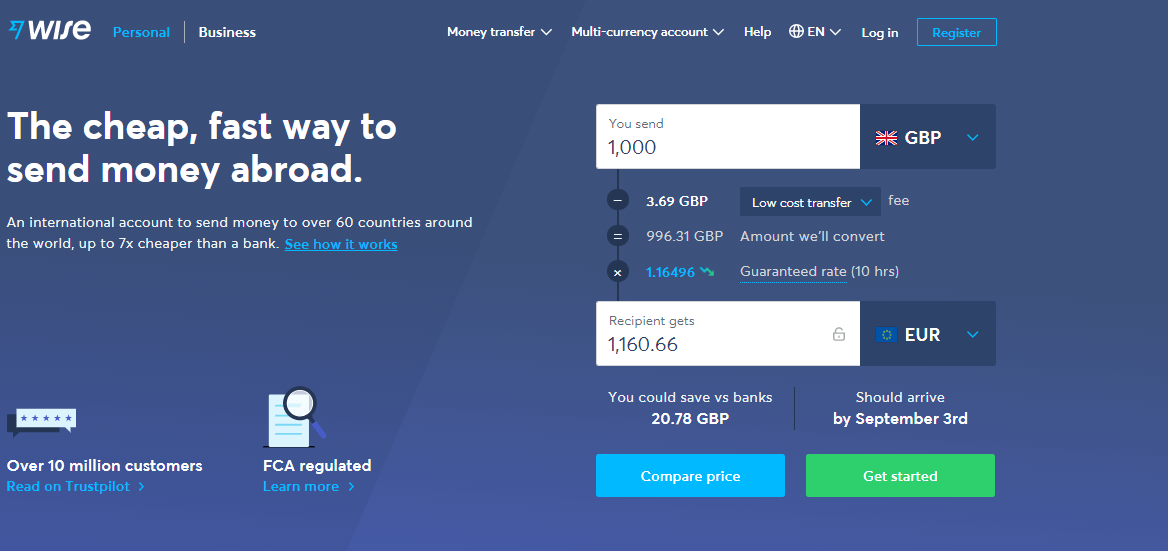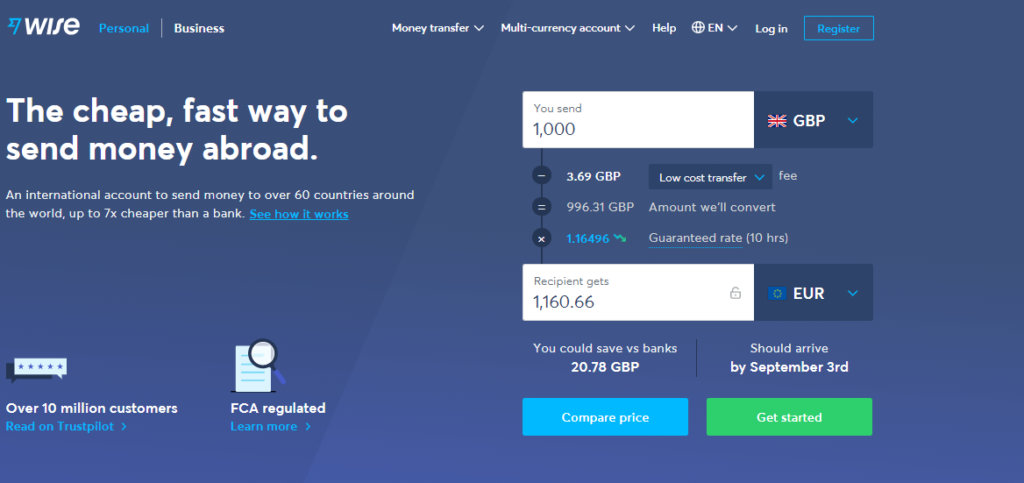 With Wise, you can easily manage your finances online, make international transfers at competitive rates, and even hold multiple currencies in one account. The platform provides transparent pricing with no hidden fees, giving you peace of mind when it comes to managing your business's finances.
Additionally, Wise has positive user reviews and ratings, making it a reliable choice for entrepreneurs looking for a modern banking solution for their digital businesses.
NorthOne
NorthOne is an excellent alternative to Mercury Bank for digital business owners. It offers a range of online banking solutions designed specifically for small businesses. With NorthOne, you can easily manage your finances and track expenses through its user-friendly mobile app.
They also provide innovative features like instant invoicing and expense categorization, making it easier than ever to stay organized. Plus, NorthOne offers competitive pricing and transparent fee structures, giving you peace of mind when it comes to managing your business finances.
So if you're looking for a modern banking alternative that understands the needs of small businesses, give NorthOne a try!
Novo
Novo is a great alternative to Mercury Bank for digital business owners. It offers a range of features and services tailored specifically for small businesses. With Novo, you can easily manage your finances online, track your expenses, and make payments seamlessly.
The platform also provides integrations with popular accounting software like QuickBooks and Xero, making it even more convenient for you to stay organized. One of the standout features of Novo is its fee structure – there are no monthly fees or minimum balance requirements.
This makes it an attractive option for entrepreneurs looking to save on banking costs. Overall, Novo is a modern and user-friendly banking solution that offers everything you need to run your digital business smoothly.
Bluevine
Bluevine is a leading alternative to Mercury Bank for small businesses. They offer online banking solutions tailored specifically to the needs of digital business owners like myself.
With Bluevine, I have access to a range of innovative banking services and features that help me manage my finances more effectively. Their user-friendly platform makes it easy for me to track my transactions, make payments, and even apply for lines of credit or business loans.
Plus, Bluevine has received positive reviews and ratings from other users in the industry, which gives me confidence in their reliability and security. If you're looking for a modern banking alternative with great features and customer service, Bluevine is definitely worth considering as an alternative to Mercury Bank.
Lili
Lili is another great alternative to consider if you're looking for a digital banking option for your small business. It offers innovative banking services designed specifically for entrepreneurs.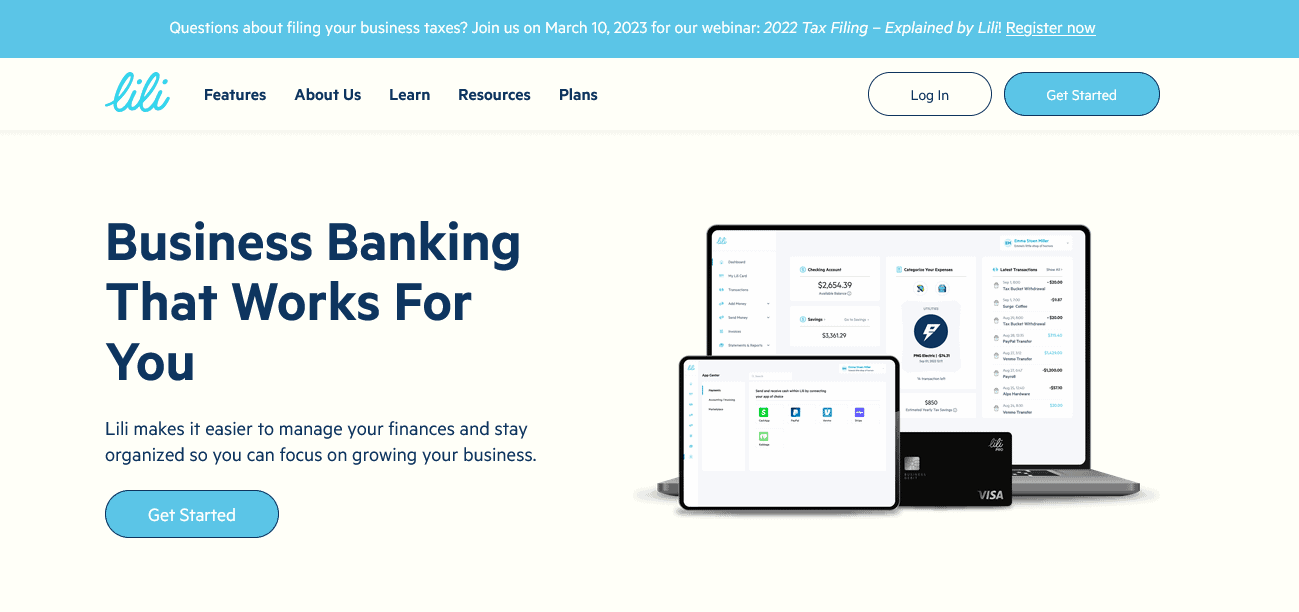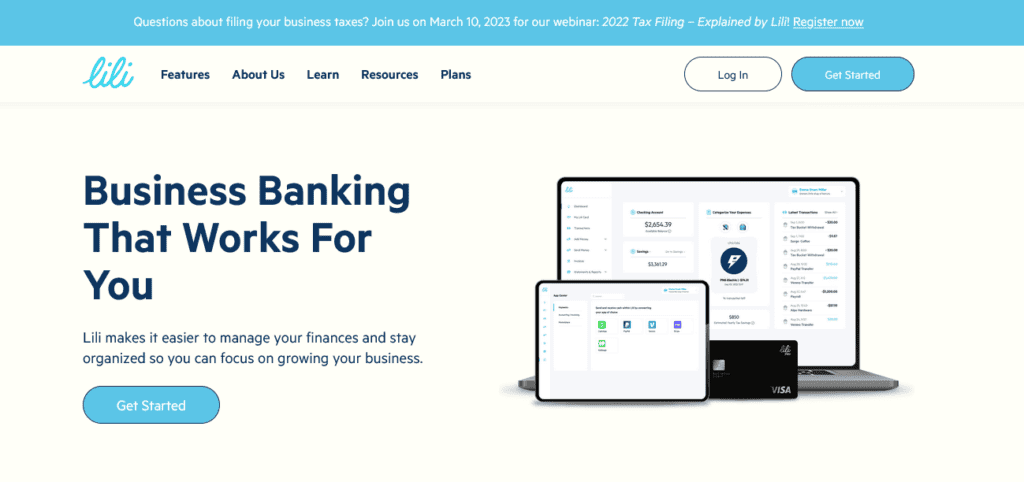 With Lili, you can easily manage your finances, track expenses, and get a comprehensive overview of your business's financial health. Plus, it provides features like mobile check deposit and instant access to funds, making it convenient for businesses on the go.
Reviews and ratings are available to help you compare Lili with other alternatives and make an informed decision that best suits your needs as a digital business owner.
Ramp
Ramp is another great alternative banking option for digital business owners looking to switch from Mercury Bank. With Ramp, you get access to a modern and innovative banking experience that meets the needs of small businesses.
They offer features like expense management tools, real-time spending insights, and automated savings. Plus, Ramp provides competitive pricing with no hidden fees or minimum balance requirements.
It's a reliable choice for entrepreneurs who are seeking a seamless online banking solution that can help optimize their financial operations.
Traditional Bank Alternatives
Ok, not my favorite option as a really HATE the mainstream banking experience. BUT, even I keep a business account open with a few of the big players, "just in case".
If you're looking for traditional bank alternatives to Mercury Bank (specifically for in person branch servicing), here are a few options to consider:
PNC Financial: Some decent treasury management solutions, good location banker support.
Bank of America: Very accessible, with physical branches almost anywhere, can also open completely online.
Chase Bank: One of the largest and safest banks, good cash back and points cards options, strong personal banking division for high touch support.
Choosing the Right Option for Your Business
Now that we've explored the alternative digital banking options, let's dive into how to choose the right option for your business. From comparing features to considering factors such as convenience and fees, making an informed decision is crucial for the success of your business.
Find out how you can select the perfect banking solution by reading more!
Factors to consider
When considering alternative banking options to Mercury Bank for your digital business, there are several important factors to take into account. First and foremost, you'll want to evaluate the specific features and services offered by each alternative.
Look at things like online banking capabilities, mobile app functionality, ease of use, and integration with other business tools. Additionally, consider the fees associated with each option – comparing monthly maintenance fees, transaction fees, ATM access fees, and any other potential charges.
It's also crucial to assess the security measures in place to protect your business's financial information. Lastly, take a look at customer reviews and ratings to get an idea of others' experiences with these alternatives.
Bottom Line: My personal experience was that I kept my Mercury accounts for ease of use, but also opted for better savings yield with Live Oak Bank, while keeping accounts open at PNC and Chase for peace of mind / if I need to move money in a SVB collapse contagion scenario.