Last Updated on November 17, 2023 by Ewen Finser
There are many considerations that instructors make when choosing a course creation platform. While many instructors will want to ensure their LMS supports the type of course they're creating, others may want more community features in their platform.
This is why many instructors may struggle to choose between a powerful LMS like LearnWorlds and a community-driven platform like Kajabi. If you're finding yourself in this situation, I tried both platforms to find the best option. Continue reading my LearnWorlds vs Kajabi compared guide.
Bottom Line Up Front
Can create different types of course content

AI course creation tools

Advanced course creation features

Customization options

Impressive integrations

App

Can create unlimited paid courses with the basic tier

SCORM-compliant

24/7 customer service

Lack of internal marketing and sales features

Learning curve

Transaction fees

Starter: $29/month

Pro Trainer: $99/month

Learning Center: $299/month

High Volume & Corporate: custom pricing

Build and launch products with AI

Easy to use

Numerous integrations

Marketing and sales tools

Various community features

Ready-made website templates

Can't remove Kajabi branding on the first tier

Limited course creation features

Not as many content options

Expensive

Basic: $149/month

Growth: $199/month

Pro: $399/month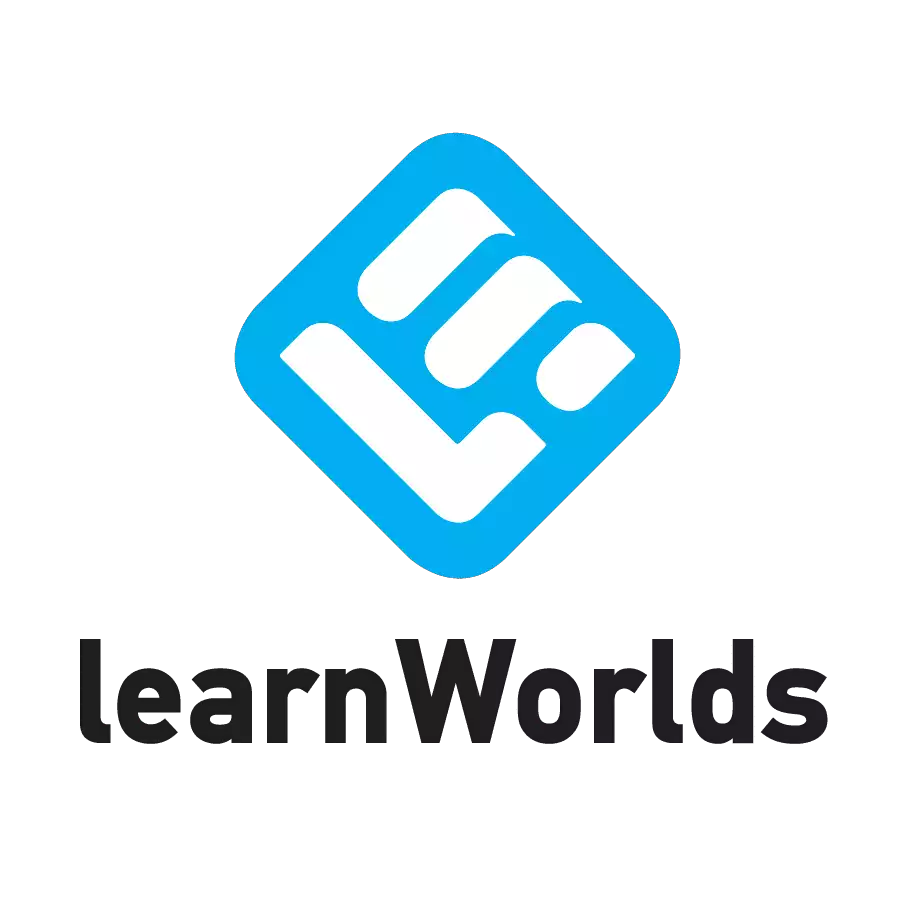 Main Differences Between LearnWorlds vs Kajabi
The main differences between LearnWorlds vs Kajabi are:
LearnWorlds is an LMS for course creation, whereas Kajabi is a community platform
Kajabi lets instructors offer coaching, memberships, podcasts, and communities, whereas LearnWorlds is a course, training, and coaching
LearnWorlds offers a 30-day free trial, whereas Kajabi only offers a 14-day free trial
You need a credit card to use Kajabi's 14-day free trial, whereas you don't for LearnWorlds
LearnWorlds is cheaper — plans start at $29/month, whereas Kajabi plans start at $149/month
LearnWorlds offers more interactive and gamification features, whereas Kajabi doesn't
Kajabi offers additional community-building and coaching products, whereas LearnWorlds is centered around course creation
Kajabi offers many built-in marketing tools, whereas LearnWorlds' marketing relies on integrations
LearnWorlds is an LMS that's popular among educators, instructors, and corporate trainers. This platform aims to deliver an effective online education system for both instructors and students.
LearnWorlds was founded in 2014 by George Palaigeorgiou, Dr. Panos Siozos, and Fanis Despotakis, and wanted to create an accessible platform for instructors.
You receive a website and can upload different types of engaging course materials. While you can upload common course material formats, such as video and PDFs, you can also use advanced learning tools such as gamification.
LearnWorlds makes the entire process easy to learn; you can design your own website and course while customizing it to your liking. You can also handle sales and marketing on this platform and can access a robust suite of integrations. On top of all of this, LearnWorlds also offers an app.
Pros
Can create different types of course content
AI course creation tools
Advanced course creation features
Customization options
Impressive integrations
App
Can create unlimited paid courses with the basic tier
SCORM-compliant
24/7 customer service
Cons
Lack of internal marketing and sales features
Learning curve
Transaction fees
Who Is It For?
Because of LearnWorlds' powerful course creation features, this platform is best for educators, corporate trainers, and any individual or organization that wants to expand into online teaching.
LearnWorlds offers a great experience for both instructors and students, so anyone who wants to make an online course will benefit from using LearnWorlds.
Course Creation
If you're looking for a robust course creation platform, you'll be pleased with LearnWorlds. It allows you to upload different media types, create various types of quizzes, and even add some gamification features. If you want to save time, LearnWorlds offers many AI tools.
While I'm not a fan of their AI writer, their automated quizzes come in handy — especially since I'm not good at making quizzes.
Many instructors love interactive videos. You can add CTAs, questions, table of contents, buttons, and transcripts to enhance the video viewing experience.
There are some issues I have with LearnWorlds' course creation platform. First, it comes with a bit of a learning curve. While I was able to figure out how to make my course, the backend's organization was a little strange, so it took me a bit to figure it out. Even though this seems like a major problem, there are numerous LearnWorlds tutorials out there.
Second, I wish there was an option to add text to the course. You can upload a file, but LearnWorlds only accepts PDFs — I mainly write course content in Word. I will say that I do like how I can upload an eBook.
Bottom line: LearnWorlds has one of the most robust course creators I've ever used, packed with advanced features like gamification and interactive videos. That said, I wish they had more text and file options. LearnWorlds does come with a learning curve, but you can always find a tutorial if you're stuck.
Sales and Marketing
LearnWorlds offers most sales and marketing features directly on the platform. You can control your sales funnel with customizable checkout sections that you can place anywhere on your website.
Instructors can charge a one-time fee, bundle the course with other products, or offer it as a subscription. There are multiple payment processing options for North America and Europe, including integrations with third parties such as Stripe. LearnWorlds' payment system is PCI-compliant, so security won't be an issue.
LearnWorlds also offers several marketing tools. There are numerous pre-built widgets and forms so you can generate leads. When designing your website and creating content, you can add SEO-friendly meta tags, URLs, and keywords.
To better enhance your visibility, LearnWorlds offers email marketing, advertising, and social media tools. You can add conversion pixels to see where your audience is coming from and their behaviors on your website.
Plus, LearnWorlds supports numerous integrations with reputable apps, such as MailChimp and Facebook Pixel, to enhance your marketing functions even more.
That said, Kajabi offers slightly more in terms of marketing and sales. For example, Kajabi has more automation functions than LearnWorlds.
Bottom line: LearnWorlds offers sales and marketing features and integrations. Instructors can accept payments on the website and can expand their reach with advertising, email marketing, and social media. That said, LearnWorlds doesn't offer the impressive automation features that Kajabi boasts.
Reports and Analytics
I'm a big fan of LearnWorlds' reporting system. Their reporting is more robust than many competitors. For example, you can segment your students so you can manage them better. For more complex courses, you can change user roles. This is also helpful if you have admins and staff members.
For business use, LearnWorlds offers sales reporting, advanced learner analytics, performance comparisons, and report scheduling. You can also integrate LearnWorlds with Google Analytics and export your reports.
Bottom line: LearnWorlds has an impressive reporting system to monitor student progress and know the performance of your course.
Pricing
LearnWorlds offers quite a few plan options, including:
Starter: $29/month
Pro Trainer: $99/month
Learning Center: $299/month
High Volume & Corporate: custom pricing
All plans come with a 30-day trial period, and no credit card is required. While each plan has different features, they all include unlimited courses, a website, payment gateways, integrations, and customer support.
Bottom line: LearnWorlds has four different pricing plans that offer a ton of value for what you're paying. You can access a 30-day free trial with any plan, and you don't need a credit card.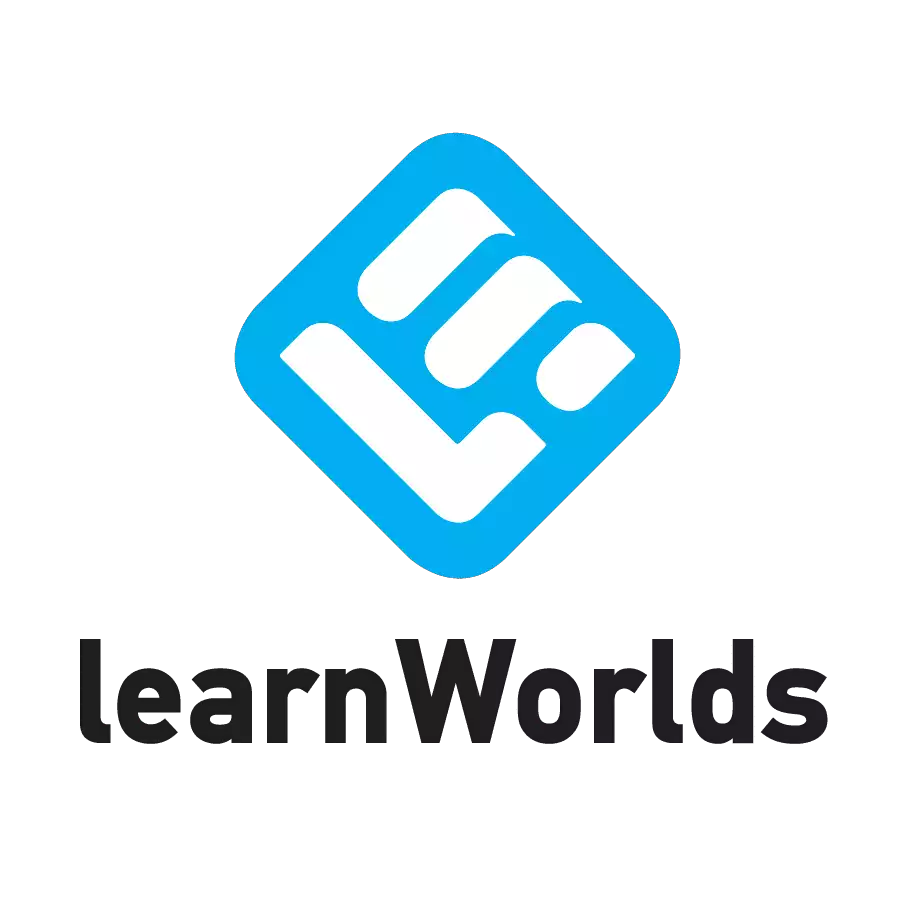 Kajabi
Kajabi is more than a course creation LMS. It's an overall digital products platform where instructors can sell courses, coaching, memberships, and podcasts, and create a community page.
Since Kajabi lets you create one digital platform for your members, it's packed with numerous sales and marketing features. That said, Kajabi is less focused on education and more on the community aspect, since its main features are live streaming, leaderboards, chats, and forums.
Pros
Build and launch products with AI
Easy to use
Numerous integrations
Marketing and sales tools
Various community features
Ready-made website templates
Cons
Can't remove Kajabi branding on the first tier
Limited course creation features
Not as many content options
Expensive
Who Is It For?
Kajabi is a general business platform made for any entrepreneur who wants to promote themselves, share their knowledge, and engage their audience. Kajabi is especially popular among entrepreneurs, creators, freelancers, small businesses, and instructors who want to access more sales and marketing features.
While you can build courses on Kajabi, this platform isn't strictly made for instructors. Instead, Kajabi is best for entrepreneurs who want to access the best sales funnel and marketing tools in one place to heighten their reach and profit from their digital products.
Their platform is easy to use, and you receive a website with every tier, so this is best for creators, influencers, and entrepreneurs just starting out who aren't tech-savvy.
That said, their backend isn't as advanced as other LMS platforms. Kajabi is a better option for instructors who want to create simple courses or offer other types of teaching materials, such as digital downloads.
Course Creation
To me, Kajabi's course creation platform reminds me more of a blog. Instead of "modules," you have "categories." And instead of "lessons," you have "posts." This made sense to me when I was using Kajabi since I've been blogging for over 10 years. However, this comes with a learning curve for instructors who are used to a traditional LMS.
That said, Kajabi's course creation software is very customizable. You can edit and rearrange your course content in any way you like. You can make changes such as the layout, background, orientation, and add other engaging elements to your course.
Since Kajabi is powered by marketing, you can edit your media to fit different social media platforms, such as Facebook and Instagram.
Kajabi offers many AI options. You can use AI to create a course outline and even create your lesson copy. As with all AI content, the copy that Kajabi produces is very vague, so I suggest reviewing it to ensure it meets the standards of your students.
While I wish Kajabi offered more content options, you can add text and upload images or files. I like how you can upload text directly to your course since LearnWorlds doesn't offer this option.
Kajabi also lacks some of the powerful learning features that LearnWorlds boasts, such as interactive video and eBooks, and they're also not SCORM-compliant. I also find Kajabi's quizzes and assessments lacking compared to LearnWorlds. The quizzes are pretty basic and lack any student engagement features such as gamification.
Bottom line: Kajabi's course creation software is set up more like a blog, which may not win points among instructors. You also lack many advanced teaching features, and Kajabi isn't SCORM-compliant.
However, Kajabi has many plus sides. You have more customization options and can use AI to create your course outline and content. I also like how you can add text on the platform.
Sales and Marketing
Kajabi reigns with its sales and marketing tools. Its email marketing features include pre-made templates for any type of marketing email, such as those for promoting a new product or announcing an event.
You can also enrich your emails with media, such as videos and countdown timers, and use their visual editor to customize your emails in any way you want.
Kajabi also stands out here because it offers marketing and sales features for specific course types. For example, if you offer coaching services, you can access marketing features specific to this service, such as follow-up emails.
I'm a big fan of Kajabi's automation features. You can automate your email subject validation, multi-touch sequences, and email blasts.
Since every tier includes a website, you can add numerous sales features to ensure you convert leads. Kajabi has pre-built templates for product launches and webinars or courses.
These templates also include pre-written copy, so all you have to do is brand your messages. They also offer numerous integrations to payment processing apps, in addition to other marketing apps such as ConvertKit.
Bottom line: If you want to access the best sales and marketing tools, you'll benefit from Kajabi. They not only offer the most advanced tools and integrations, but they offer specific capabilities for each service. Kajabi also boasts automated tasks and sales funnel templates.
Reports and Analytics
While Kajabi offers reporting and analytics, this feature is more driven by sales than education. For example, instructors can't access a course dashboard the way they can for LearnWorlds and other LMS platforms. Instead, you can use their reporting features to track your sales and conversions.
If you're interested in Kajabi's marketing-forward approach, you'll be satisfied with their reporting capabilities. You can track your website analytics, CTRs, opt-ins, and page views.
That said, you can track some course-specific metrics, such as student progress. I also suggest using certain metrics, such as subscription churn rate, to ensure your students are satisfied with your course or coaching.
Bottom line: While Kajabi offers reporting tools, these are designed to track sales and success. However, they offer some course-specific metrics, such as student progress.
Pricing
This is what gets me with Kajabi. Even though it's packed with advanced marketing and sales tools, the price doesn't really add up for me. Here are the Kajabi pricing plans:
Basic: $149/month
Growth: $199/month
Pro: $399/month
As you can see, Kajabi is insanely expensive. Comparing their basic plan to LearnWorlds', which is $29/month, you can quickly see which platform gives you the best deal. And Kajabi's basic plan isn't even good. You only get three products and funnels, one user, and 1,000 customers.
While Kajabi doesn't promote a corporate plan, they urge clients to contact sales if they need more features than are available. All plans include a 14-day free trial, but you need a credit card to sign up. This was a huge turn-off for me; even though I signed up for the trial, I didn't use the entire 14 days to ensure I could cancel before being charged.
Bottom line: Kajabi is pretty much a rip-off. The basic tier starts at $149/month, and the features aren't even worth it. They also don't have a specific corporate plan, though they suggest contacting sales if they need more features.
Alternatives
LearnWorlds and Kajabi have many similarities but are also different platforms. As an instructor, you may be looking for platforms that offer more in terms of selling or managing courses. I've also tried other LMS platforms, and many have a better student experience or offer better learning features. That's why I suggest considering the following alternatives.
LearnDash was one of the first LMS platforms I used. While I realized it wasn't the right one for me, it is more advanced than LearnWorlds. You can choose to use LearnDash as a WordPress plugin or on its cloud server. LearnDash also has a separate platform called MemberDash if you plan on offering your course as a membership.
As one of the most advanced LMS platforms I've used, it's packed with amazing educational features. When creating your course, you can drip-feed your lessons or set either linear or open progression.
You can add timers, features to improve focus, and extras for every progression. Progress bars and instructor feedback will keep students motivated and engaged.
Instructors can also access custom grading, and you can assign students different awards and certifications. Their quiz builder, which is powered by AI, is also one of the most advanced I've ever used.
Even with these advanced features, making your course is simple. You start by choosing a template and dragging and dropping content into your course.
LearnDash was too advanced and expensive for me, so I abandoned this one. This is a better platform for college instructors and anyone who needs a robust LMS.
However, I appreciated the amazing support and tutorials. Instructors can access video tutorials, a detailed blog, the LearnDash Academy, and various webinars to navigate the platform.
If you need more functions from LearnDash, I suggest taking advantage of their integrations. You can integrate different payment processing platforms in addition to various e-commerce, reporting, events, customer service, and marketing apps.
I see Podia as the perfect blend of LearnWorlds and Kajabi…with a free plan! With even the free plan, you get a full website, coaching service, community features, courses, webinars, and email add-ons.
They have a powerful website and course editor, and creating your course or coaching service is super intuitive. If you need additional help, Podia offers video tutorials, an advice library, and an entire help center. You can also experiment with their demo site before creating your own.
That said, Podia is more beginner-friendly. It doesn't offer close to the number of features that LearnWorlds has, but its course creator is more robust than Kajabi's. You can create drip-feed courses and bundles.
Empower your students with quizzes, custom certificates, and video lesson hosting. Podia lets you add different media and is mobile-friendly.
Like Kajabi, Podia offers numerous marketing and sales features. You can offer payment plans, access lead magnets, integrate upsells, and help users save with coupons. You can also have unlimited students, helping you earn while spending nothing (though Podia will take out transaction fees on the free plan).
If you want a simpler alternative to LearnWorlds and Kajabi, I suggest using Thinkific. They offer multiple course templates and a no-code drag-and-drop builder. You can also import your pre-made courses. Thinkific also offers different teaching options, such as webinars and live lessons.
The different content types you can use include images, text, downloads, video, audio, PDFs, and presentations. You can also access a branded app for mobile learning.
The only downside to Thinkific is its teaching features aren't as powerful as LearnWorlds. For example, the quizzes are very limiting. Thinkific doesn't offer many types of questions, specifically written responses. Thinkific is also lacking gamification and other engagement features.
That said, Thinkific does have a free plan. This is a better option for new instructors who are creating their first course.
FAQs
Question: Are LearnWorlds and Kajabi SCORM compliant?
Answer: First, let's talk about SCORM compliance and why it's important. Shareable Content Object Reference Model (SCORM) are various standards specified for e-learning software. SCORM compliance ensures the course is consistent and standardized, no matter what LMS you're using.
That said, are either platforms SCORM-compliant? LearnWorlds is, but Kajabi isn't.
Question: Will either of these platforms have their branding on my course?
Answer: LearnWorlds will let you remove the branding at the third tier (Learning Center). You can remove Kajabi branding at the second tier (Growth).
Question: Which limitations do the first-tier plans have?
Answer: On LearnWorlds, you can't create unlimited free courses, you have to pay transaction fees, you have only one admin, and you get only 24/5 customer support. On Kajabi, you only get three products, three funnels, 1,000 active customers, and one admin.
Learnworlds vs Kajabi Compared: Bottom Line
This is a tie, and I suggest choosing the platform that best fits your needs. If you want to focus on course creation, I suggest choosing LearnWorlds. Since LearnWorlds is a powerful LMS, you'll access some of the best course creation features. LearnWorlds is also popular among educators and corporate trainers for its versatility.
That said, if you want to create a community for your followers while offering additional products, such as courses and coaching, I suggest Kajabi.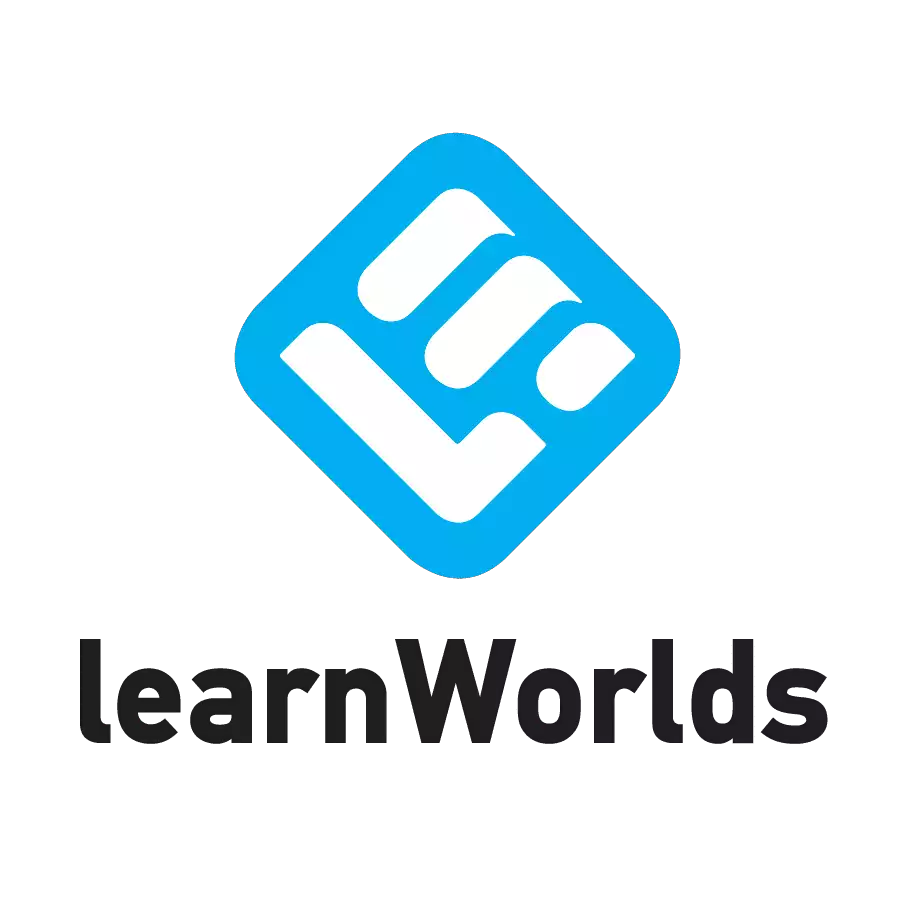 Recommended Reads:
• Best Learnworlds Integrations Guide: Which Ones Will Power Your Course?