Last Updated on November 17, 2023 by Ewen Finser
The right integrations are one of the most essential things when creating a course. Since I'm working on my freelance writing course, I'm trying to decide how I want to stay in contact with my students and accept payments. Fortunately, LearnWorlds offers numerous integrations to add more capabilities to your course.
The problem is that there are too many integrations. When I was first looking at the list, I was feeling overwhelmed. If you're also lost in all the integrations, I tested these and listed my favorites. Read my best LearnWorlds integrations guide to learn more.
Bottom Line Upfront
While every course instructor will choose different integrations, I suggest all course creators at least choose Stripe. Stripe makes it possible for you to accept every major credit or debit card and e-wallet payment.
I also recommended other integrations that improve your customer service, marketing, workflow, and more. Take a look at all of these integrations and choose the ones that work best for your business.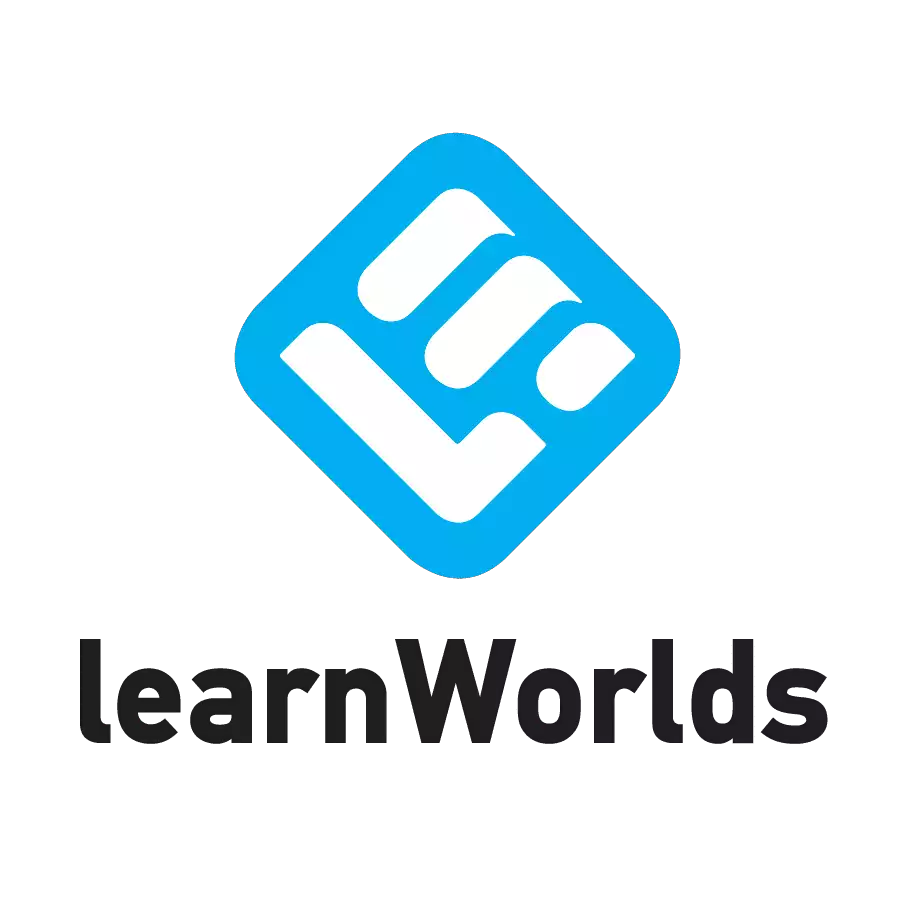 How I Chose These Integrations
Since I will be recommending many integrations, I first want to explain the factors I used to choose these programs. These include why you'll be using the tool, the reputation and quality of the integration, and if it's easy to use, fast, and secure.
Objective: When looking at LearnWorlds' website, you'll see integrations in various categories. These vary from financial integrations to ones that improve your email marketing strategy. I included integrations in every category to ensure there are tools here that will fit your objective.
Brand reputation: You'll find integrations from many recognizable brands. I prioritized integrations from the biggest companies to give you peace of mind, knowing you can trust the integration.
Tool quality: Even if the integration is from a smaller brand, I ensured the tool was high quality. An integration can make or break your course and the business you're running. What do I mean by "quality" integration? I mean one that's flexible, scalable, and will offer perks such as regular updates. I also used the next three factors to determine the quality of an integration.
Ease of use: I don't know about you, but I have a tough time learning new tools. That's why I looked for integrations that were easy to use. This way, you don't need technical expertise to use some of these integrations, and you can implement the tool code-free.
Speed: Speed is one of the most important features I look for in virtually anything, but especially my integrations. If I need to manage my financial or analytics reports while on LearnWorlds, I won't want to wait to see the results.
Security: Last but certainly not least, I ensured these platforms were secure. As a course creator, you'll be dealing with sensitive information — especially if you're accepting payments. All of these integrations uphold the latest security standards so you can protect all student information.
My Favorite LearnWorlds Integrations
Are you ready to connect some high-quality integrations to your course? You have limitless options when choosing integrations for finances, marketing, customer service, and more. Here are the best tools that will improve your course's capabilities!
Stripe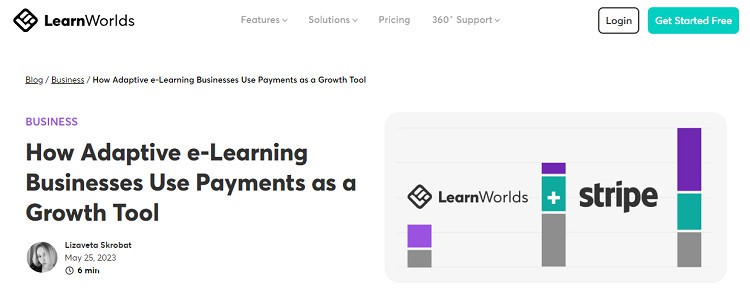 Stripe is one of my favorite apps ever. I use this app when I sell my books, and I plan on adding it as an integration when I'm ready to charge for my course.
I'm sure most people are familiar with Stripe, even if you've never used it. It's a payment processing platform where you can charge for goods and services on any device. Stripe accepts nearly all credit and debit cards, e-wallets, BNPL services, and more. It can also accept more than 135 currencies, which is beneficial for me since I know there are freelance writers around the world.
Most merchants qualify to use Stripe. Businesses of all sizes can use this app — its low fees make it popular among solopreneurs and the smallest of businesses. You also receive your funds quickly, which is what I especially like about it.
Something else that's convenient about Stripe is they can expand to recurring payments. This is ideal if you plan on hosting your course as a subscription.
Pros
Can accept most major credit cards and other digital forms of payment
Offers subscription billing services
Available in over 135 currencies
Includes reporting tools
Receive payments quickly, and also has instant payouts
Cons
I had difficulty integrating it into LearnWorlds
Google Analytics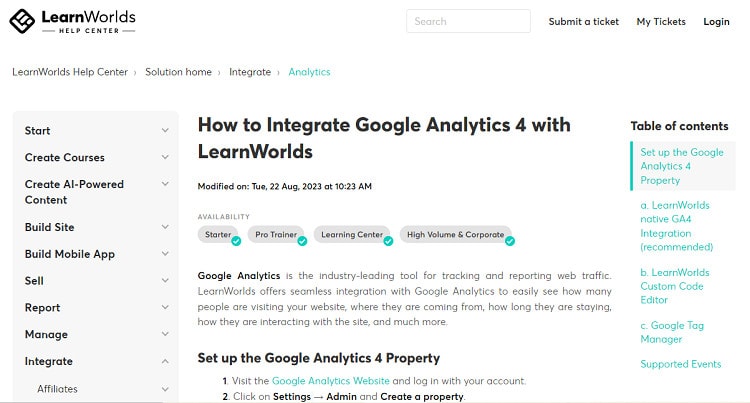 Google Analytics is also another platform I use to track traffic on my websites. As a course creator, you can gauge how much traffic your course receives and view the demographics of your students.
Google Analytics also comes with robust reporting features; you can track conversions, traffic sources, and identify any other trends that will give you a better snapshot into your course's performance. You can also use Google Analytics to track your overall website's performance and improve any technical issues.
My only issue with Google Analytics is it comes with a learning curve. For example, when I first started using it, it took me several days to learn how to track traffic on one webpage.
Pros
Can view website metrics and user behavior
Get insights in real-time to improve your website's and course's marketing
Access reports on conversions and sales
Identify technical issues on your course or website
Cons
Comes with a learning curve
Holds onto students' personal data
Zendesk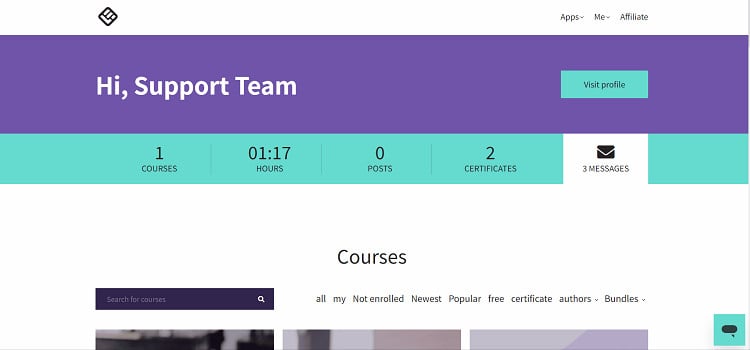 There are times when your customers will have questions or need technical help. Handling all of these requests alone can be exhausting.
Fortunately, Zendesk is available as an integration. Zendesk is customer service software with a robust CRM and multiple features, such as chatbots and reporting. I do find the platform a little unorganized, but this is still one of the better helpdesk services available.
With Zendesk, you can offer customer service via text, email, phone, social media, and live chat. You also don't have to worry about security when you trust Zendesk. They have plenty of data protection and access control features, so you don't have to worry about your students' data falling into the wrong hands.
Pros
Robust CRM to help you deliver exceptional customer service
Helps you manage customer support tickets
Can take advantage of AI such as chatbots
Scalable
Omnichannel support capabilities
Can customize your workspace
Reporting and analytics
Cons
It could be more user-friendly
Slow software
Afterpay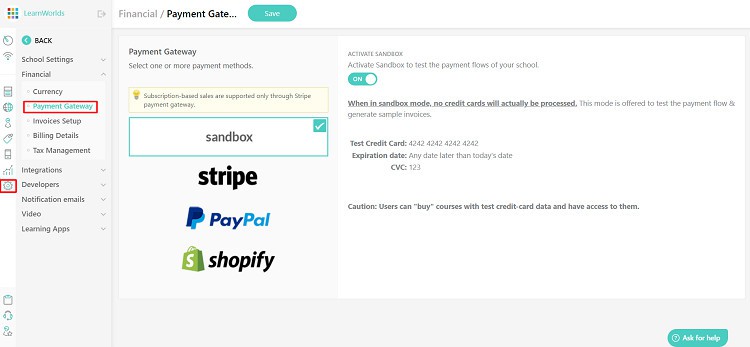 There are times when your students will want to take your course, but they don't have the money to pay for it. Fortunately, LearnWorlds offers Afterpay, a BNPL service where students pay back the cost of your course in small increments.
Afterpay divides the cost of your course into four equal payments, all interest-free. They partner with various stores around the world, making them a trusted name among consumers.
I've been thinking about adding this to my course when I start charging; I understand students may be unemployed or between jobs and are working on a tight budget. Offering Afterpay will satisfy my students' career goals without waiting to pay for the entire cost of the course.
There are some downsides. Users have a $600 spending limit on Afterpay, so your course shouldn't cost more than this.
Pros
Divide the cost of your course into four equal payments
Interest-free
Reputable and global company partners with some of the biggest retailers
Cons
It will be difficult to offer refunds
Mailchimp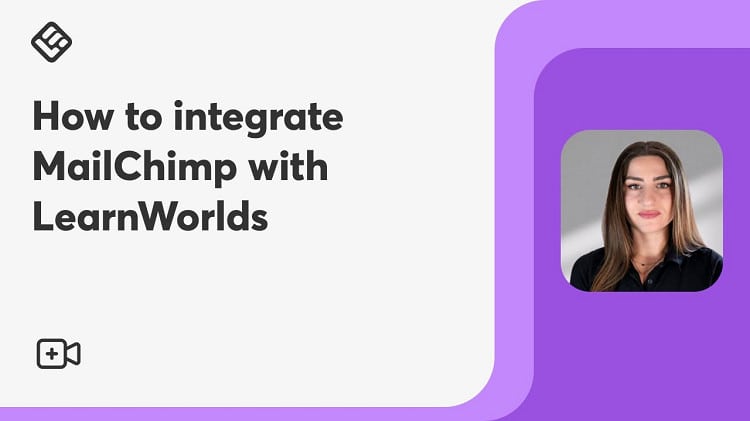 I used to do PR years ago, and Mailchimp was a lifesaver for my email campaigns. Mailchimp is a full hub for all your email marketing needs. You can collect emails for newsletters, access a full library of templates, automate your emails and responses, and view detailed reports on your campaign.
I like how Mailchimp offers different solutions for various professionals. As I stated previously, I worked in PR but have been researching how Mailchimp helps course instructors.
Mailchimp is the perfect email marketing solution to share content with your students, which is great if you want to send some freebies or extra help to those who already subscribe to your course.
While I didn't use this feature too often, instructors will also benefit from the audience segmentation feature — especially if you use email marketing as a lead generation tactic.
You can separate subscribers into those who buy your course and those who don't, so you can separate your marketing emails from your helpful guides. Mailchimp also lets you segment your audience based on website behavior and demographics.
Pros
Full email marketing hub
Easy to use
Uses AI and automation to distribute emails and respond
Can access email templates
Helpful reports
Cons
Not as many features as other competitors
Zapier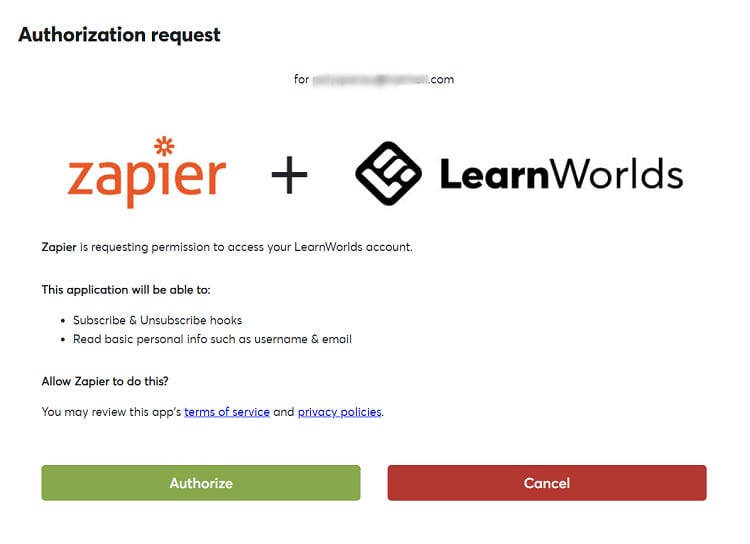 For some instructors, their course is more than just a course. It's an entire business that links their finances, marketing, website, sales, and more. If you have many channels in your course, you'll want to automate your tasks and manage your course seamlessly.
Out of all the automation integrations, Zapier is arguably one of the most iconic and powerful. It can automate over 5,000 apps to cut out those mundane tasks and focus on your most important job: creating a powerful course and providing valuable content to your students. Plus, you'll also have a more organized workflow, making your job as a course creator much easier.
Does this sound complex? Believe it or not, Zapier makes it easy to connect all your apps and doesn't require any technical knowledge of AI. That said, Zapier does offer detailed tutorials on its YouTube channel if you ever run into issues.
Pros
Automates your apps to scale your course creation business
Simple to use
Uses AI to handle repetitive tasks so you can focus on your course
No coding experience needed
Can personalize your workflow
Tutorials on their YouTube channel
Cons
HubSpot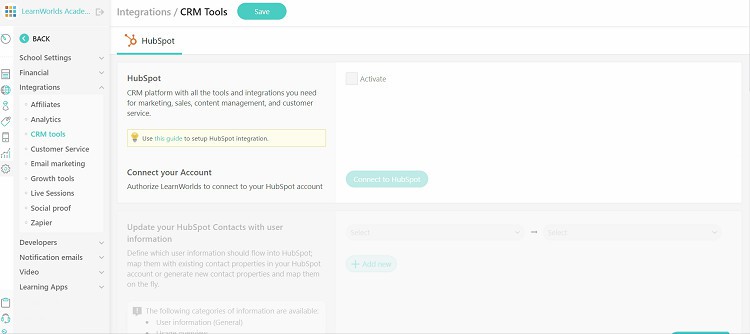 To market to current and prospective students, you need to understand their wants and needs. That's why course creators need a robust CRM to collect and store student data, and there's no better solution than HubSpot.
HubSpot offers customer experience and marketing tools to course creators; you can track all your marketing activities in one place and use your student data to power your email marketing, blogging, and social media marketing.
HubSpot also boasts impressive features. In addition to the CRM, HubSpot offers other capabilities for course creators, such as live chat, ads software, analytics, form builders, lead capture software, behavioral targeting, pop-up forms, marketing automation software, video hosting, and so much more.
Even though HubSpot is one of the most dynamic CRMs, it's still easy to use. Even without training, users can learn how the platform works in minutes.
Pros
User-friendly yet robust
Many marketing and customer service features in one platform
Scalable
Easy to implement to your course
Solutions for course creators of all sizes
AI and automation features
Cons
Limited customization options
Zoom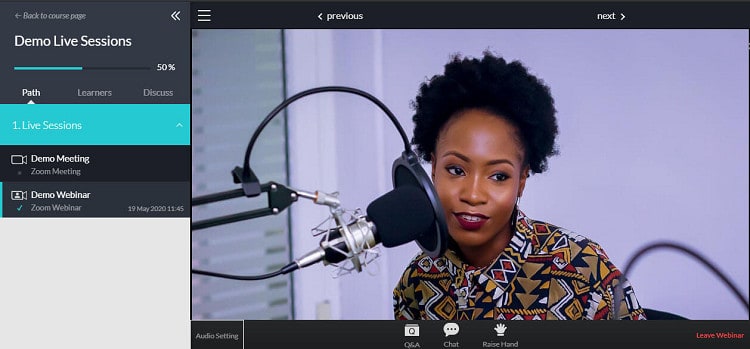 What would I do without Zoom? I use it to interview bands, host meetings, and so much more. When I expand my course, I will likely offer coaching and one-on-one classes, and Zoom would be the perfect video conferencing tool for that.
Course creators can use Zoom for more than just meetings. Many course creators use Zoom to host webinars and live classes. What stands out about Zoom is you can save your videos; this is perfect so students can refer back to your video, you can make the lesson available for students who couldn't attend your course, and you can even upload the video to YouTube.
At this point, I'm sure everyone has used Zoom — especially during COVID. But if you never did, it's extremely user-friendly. I was able to figure it out minutes before an interview. You can make the meeting available to multiple users who can chat with each other during the lesson. You can screen-share and upload files to improve your lessons.
There are some downsides to Zoom, even though I really love it. Zoom's free plan has many limitations, such as restricting the number of people on a call and the time of each meeting.
The video and audio quality must be top-notch. All participants must also download the app before using it, which can delay classes if students don't know this ahead of time. I also wish you were able to add transcriptions and translations to saved videos, so it's not the most inclusive software.
Pros
Can expand your courses to offer one-on-one coaching, live meetings, and webinars
Features like screen sharing and uploading files
Can save videos for students to use or upload them to YouTube
Easy to figure out
Cons
Must download the software before joining a call
Wish they offered transcriptions or translations when saving videos
The free plan is limiting
Vimeo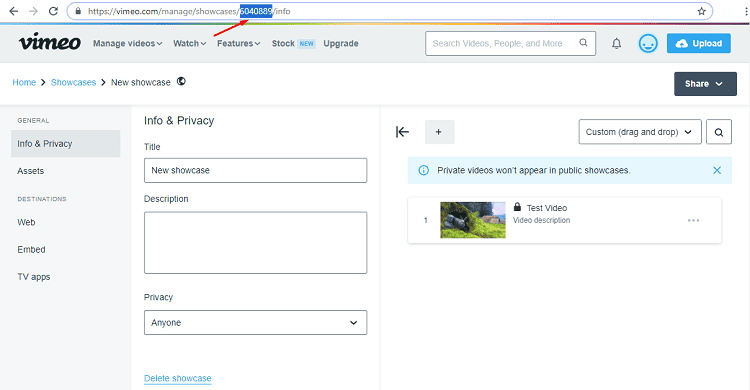 While I wish LearnWorlds offered a YouTube integration, it does connect to Vimeo. While I see Vimeo as more of a platform for filmmakers and video professionals, you'll still attract students on this platform. This way, you can upload different course videos and Zoom meetings to your Vimeo account with ease.

There are also other benefits to uploading your course videos to Vimeo. You can privately host your videos, which is perfect if you're only making them available to paying students. It's also reliable; YouTube changes so much, but Vimeo has been pretty consistent for years.
Pros
Offers more professional solutions than YouTube and other video streaming options
Have more control over your videos
Can upload your lessons privately
Includes video creation and editing tools
Live streaming capabilities
Customization options
Cons
PayPal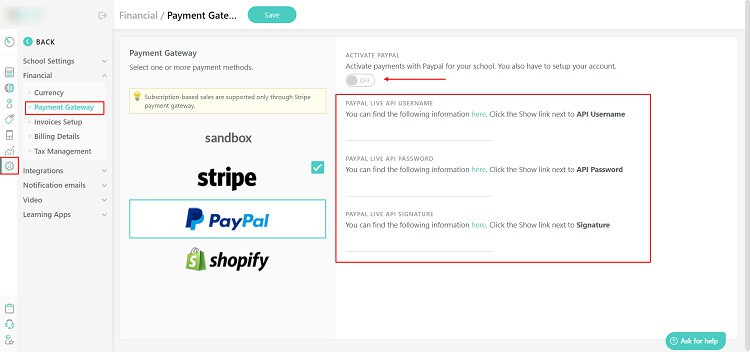 PayPal is another one of those apps where I have no idea where I would be without it. It's one of the most secure ways to pay for items and get paid. And since nearly everyone has a PayPal account at this point, it's a convenient payment option to offer for your course.
In the rare case you never used PayPal, it's an extremely user-friendly process. When you link your PayPal account to LearnWorlds, you can view your funds and transfer them to your account in one place.
Pros
Arguably the biggest global payment processor
Secure way to accept funds from students
Can view and accept funds directly on LearnWorlds
Most people worldwide have a PayPal account, making it a useful integration
Cons
I've heard stories of colleagues who had their accounts locked and couldn't access their funds
May have to validate your bank account
Google Tag Manager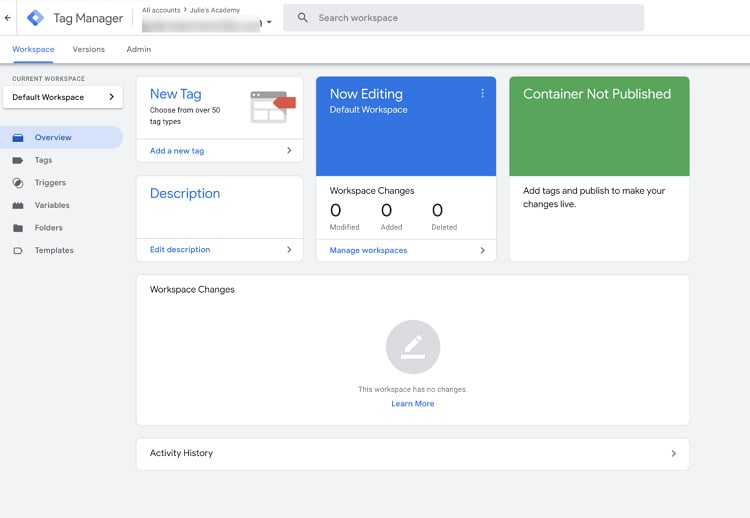 There are many ways for instructors to track the success of their courses. One of the many ways you can do this is by implementing Google Tag Manager.
If you have different tags, such as for website traffic and conversions, Tag Manager can monitor all your different tags to get an accurate picture of your course's performance.
Examples of tags it can track include Google Analytics, Google Ads, and Facebook Pixel (which I will discuss later). Google Tag Manager also offers site analytics so you can continue remarketing to users who have interacted with your course.
If you think implementing the Tag Manager will be difficult, you'll be happy to know it's easier than you think. You need technical expertise to add and apply the integration. That said, it does come with a bit of a learning curve. Plus, it can be slow at times — especially if you have many tags.
Pros
Can track different tags on your website
Easy to implement
Has a single interface to manage all tags in one place
Can use the data for your marketing and remarketing campaigns
Includes analytics and visitor tracking
Cons
Comes with a bit of a learning curve
Can be slow if using several tags
Facebook Pixel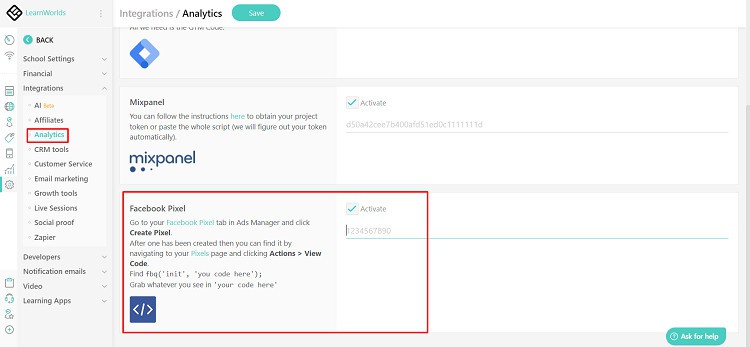 Social media marketing is one of the most essential methods to improve your brand awareness and attract students. To ensure your social media marketing efforts are working, you'll need to track analytics and data from your audience.
Many business owners add Facebook Pixel to their website, which tracks conversions from Facebook ads and marketing efforts. When a lead clicks on your course from Facebook, Pixel will remember that action and will continue remarketing your course to that user.
Facebook Pixel is user-friendly; you don't need coding experience to install it to your course. The integration also makes it easier to access real-time data insights. If you do need help navigating any part of Facebook Pixel, support is excellent and can explain anything you don't understand.
Pros
Tracks clicks your course receives from Facebook
Can view conversions from Facebook ads and posts
Pixel will remarket your course to website visitors
Real-time data insights
Understand user behavior to better market to your audience
Easy to use
Excellent support
Free
Cons
Only necessary if you use Facebook advertising and marketing
Calendly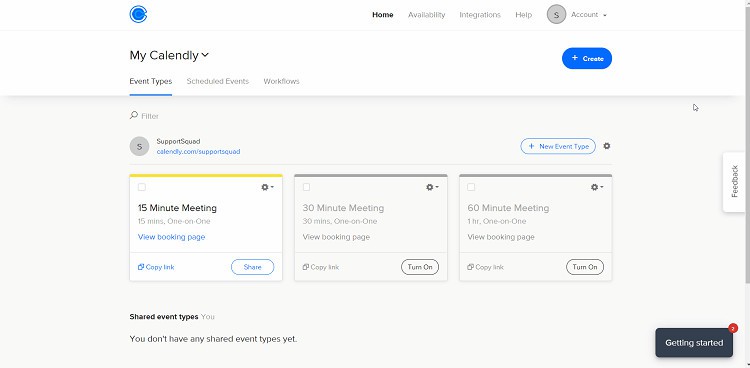 Last but certainly not least, I recommend using the Calendly integration — especially if you offer one-on-one coaching. I use Calendly all the time in my freelance writing career when I'm scheduling meetings with clients. On one app, you can schedule meetings, lessons, and follow-ups with your students.
You send a Calendly invite to your students who can select the day and time that best suits them. This takes out any miscommunication or back-and-forth messages on scheduling, which is a huge life-saver if you have a busy schedule. Calendly will send you and your students regular reminders, so you can always stay on top of your schedule. And if you charge for your coaching, your students can pay for your services directly on Calendly.
As with many apps, Calendly has a free and paid version. The free version lacks many useful features, such as the ability to schedule multiple meetings and the option to accept payments.
Pros
Makes it easy to schedule meetings
Receive regular reminders
Students can access your calendar and choose the best day and time for their lesson
Can accept payments on the paid version
Cons
The free plan is limiting
FAQs
Question: What is LearnWorlds?
Answer: LearnWorlds is a cloud-based learning management system (LMS). Instructors make courses for various reasons, such as to train employees and educate students.
Question: Why should I use LearnWorlds compared to other LMS platforms?
Answer: I like LearnWorlds because it offers more for course creators. You can brand and customize your course as you like, making your learning platform truly your own. LearnWorlds also offers more learning features than competitors. I especially love the quizzing function and how instructors can upload videos or integrate with various video platforms.
Question: Are these integrations free?
Answer: It depends. Many integrations I mentioned, such as Google Analytics, have free and paid versions. Others, like Zendesk, have a free trial but is ultimately a paid platform. And then there are apps like Stripe, that will take a fee out of your payments.
Best Learnworlds Integrations: Bottom Line
The LearnWorlds integrations I recommend largely depend on your course and what you're offering. I at least recommend all instructors use Stripe, especially if you're charging for your course.

Stripe lets your students use various forms of payment, such as all major credit and debit cards and nearly every digital wallet out there. Many high-quality integrations can improve your marketing, customer service, workflow, and more. I suggest considering all these integrations and using the ones that will work for you and your course.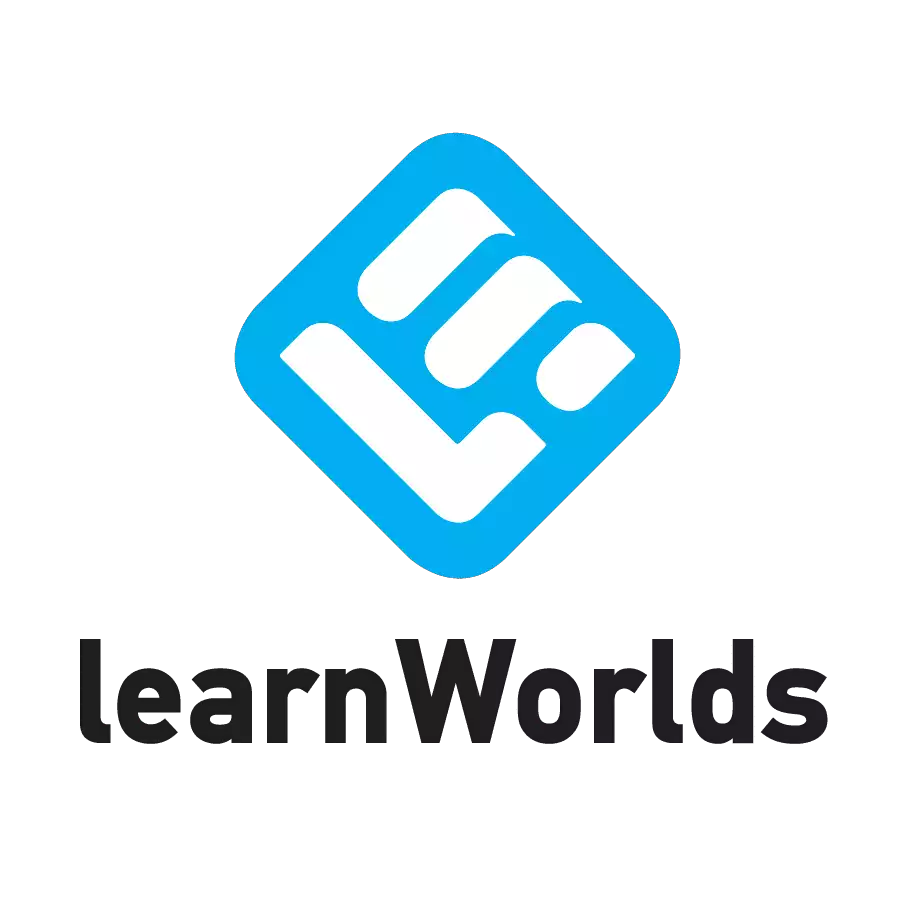 Recommended Reads:
• How to Find the Best Course Building Platform
• Learnworlds vs Kajabi Compared: Which One Is Best for Your Course?