Last Updated on June 1, 2023 by Ewen Finser
Are you looking for the best platform to sell online courses? You came to the right place. In this article, we will compare two strong contenders: Thinkific vs Learnworlds.
Both services offer easy ways to create, design, market, and sell your courses online. But they also offer more and, depending on your business, situation and specific needs one will be superior to the other.
In the following lines, you'll learn precisely about which one suits you best with:
A straightforward comparison between both software

The key differences they bear

A clear verdict as to which is best for your specific situation

A comparison of their respective costs

Frequently asked questions

Interesting alternatives

And more…
So let's get right into it!
The Bottom Line
Thinkific is a tool focused on helping entrepreneurs and small to medium businesses build, market, and sell courses online. In that regard, there are many options to customize your content, market it and sell it effectively. This is reflected in an above-average price compared to other software on the market.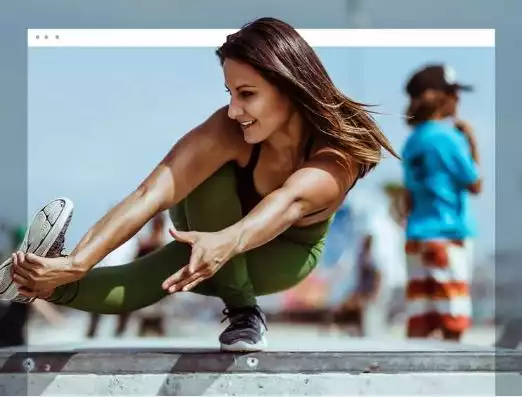 Learnworlds is designed to sell courses online, sure, but the emphasis is on making sure your students stay engaged and get results, which makes it a great way to teach for schools and companies, on top of selling courses to individuals. It also comes at almost half the price of a Thinkific subscription, which might be a solid argument for some.
Key Differences
How To Choose The Best Online Course Builder Tool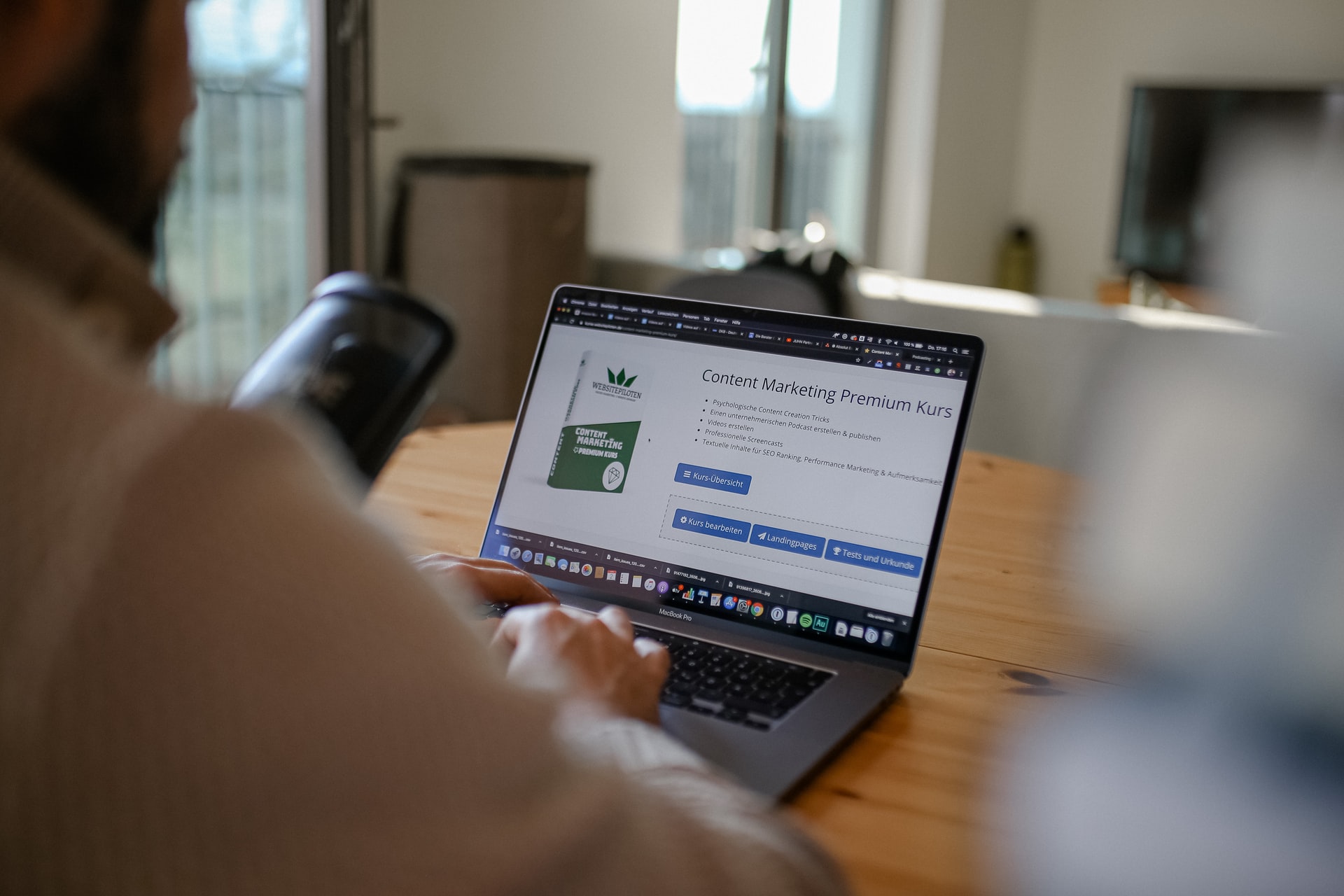 When going for your favorite online course building tool, you need to consider a few main key points that we must go over:
Ease of use and customization
You must know exactly how your software will allow you to create and come up with courses. Furthermore, you need also to see how those will be received by your students. The best software will come with their course-creating tool, and the very best will make the whole experience easy and convenient.
It's crucial that setting up the entire thing be easy on you and that using it be suitable for your audience. Different services will propose various specific features in how you can customize and submit your online courses, and you will need to take a good look at those to figure out what is most relevant to your business.
Monetization options
You also must figure out how the service you go for will allow your customers to pay for your assistance. It's better to have more payment options. That way, you will accommodate more of your prospects and students.
You also can consider third-party integrations with outside tools like Google and its powerful analytics and ads, Youtube, social media, etc. Some devices even let you incorporate ads, affiliate marketing, and other marketing options into your courses, which can be another way to monetize your content.
Marketing features
When it comes to marketing your products, proper promotion is critical. Your primary marketing strategy will revolve around getting more eyeballs on your online courses, and some platforms make it easier than others. Depending on which you choose, you can integrate loyalty programs, discounts, coupons, free trials, and many more other ways to entice prospects into buying your courses.
Price
To determine which tool fits in your budget, you need to consider how much they charge you for using it: be it through monthly subscriptions and/or commission fees.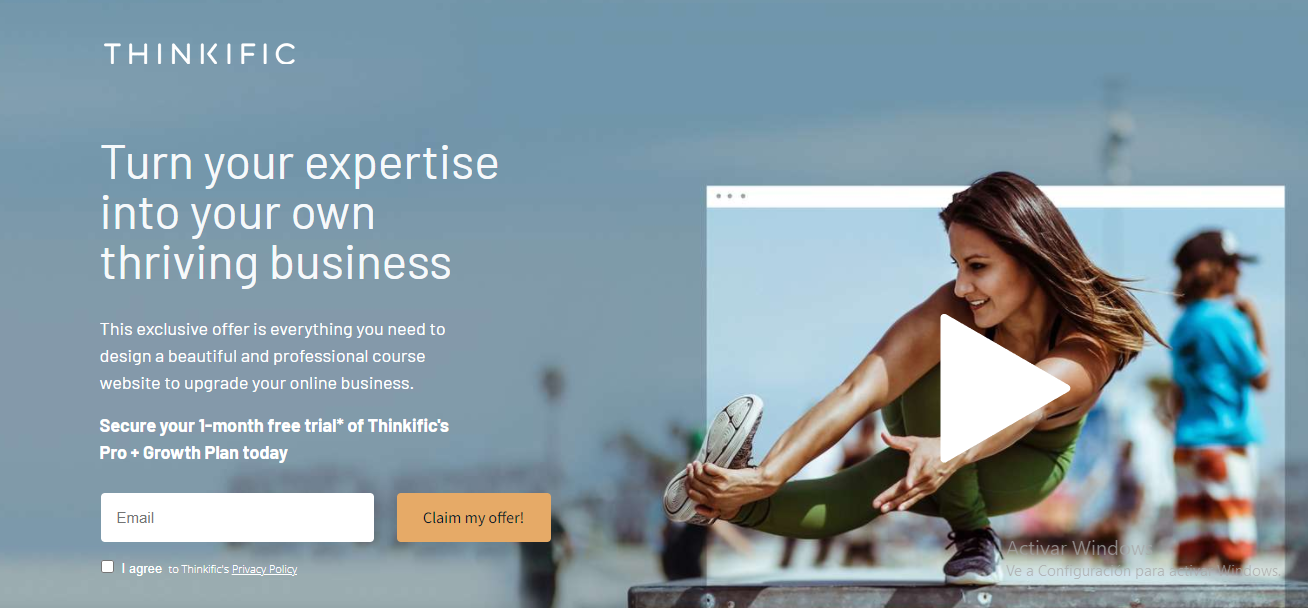 Ease of Use and Customization
As a course-building software, Thinkific is easy to use, and that with or without tech skills. You will not need to code anything whatsoever, thanks to the very convenient drag-and-drop course builder (but you can further customize with coding skills if you want to). It's elementary to use and will let you build and set up online courses in no time. Select a layout from the premade templates and use it as-is or customize it to fit your needs.
This will make sure your student enjoy professional-looking courses and, overall, increase your brand's authority. But wait, there's more. You can also add your branding to your courses, and we found it a great way to position yourself as a trustworthy professional. There are even features to directly communicate with your students through comments and replies, and this is a great feature to ensure higher engagement.
On that topic, you will find great flexibility in delivering your content to your students. Among your options, you will find PDF documents, audio resources, downloadable content, presentations, assignments, exams, videos, etc.
Monetization Options
Thinkific comes with the usual payment solutions for online sellers, that is to say, Paypal and Stripe. You can also very easily associate with third-party platforms such as Patreon, Youtube Ads, and Merch, for example.
In terms of subscription options for your customers, Thinking comes with the following payment plans :
Free plans

One-time payments

Subscriptions

Monthly payments

And more custom payment plans
For some, this will not be the most flexible, but for most, this will primarily be enough as it covers most of the usual needs course sellers will have.

Marketing Features
Among the other features that come with Thinkific, you will be pleased to find marketing tools. Among relevant analytics, you will find a very deep JavaSricpt tracking that will inform you on very accurate metrics regarding who comes across your offers. Furthermore, you will be able to send discounts and coupons to further entice new and returning buyers to work with you.
When it comes to third-party marketing integrations, Thinkific does not disappoint either and lets you get the most out of your offers. You can easily integrate the software with a wide array of marketing solutions spanning numerous fields :
Email marketing with Mailchimp

Payment solutions with Paypal and Stripe

Social media marketing with Facebook

Conference and coaching calls with Zoom

And even more third-party integrations are available through services like Zapier

And many more
Pricing
Thinkific comes with significant upfront fees, which is a bummer for tighter budgets. The service does not charge for each sale that you make, meaning that you can scale high for no cost. Considering there are no commission fees, it is an excellent fit for those who already have successful courses to sell as they are sure to make a great profit for the fixed cost of a monthly subscription.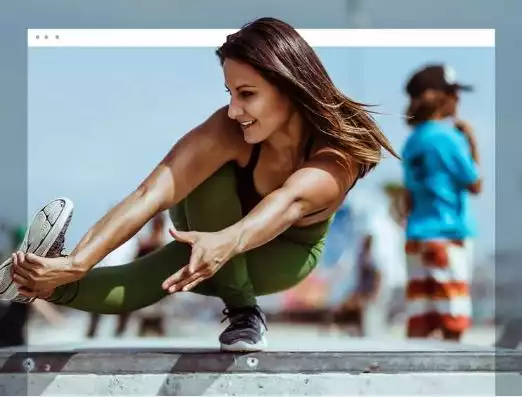 The service comes with a free plan and three monthly paid plans (and a free trial for those unsure yet). The subscription plans are tiered as such :
A Basic plan which is available at $49 per month

A Pro plan which is available at $99 per month

And a Premier plan which is available at $499 per month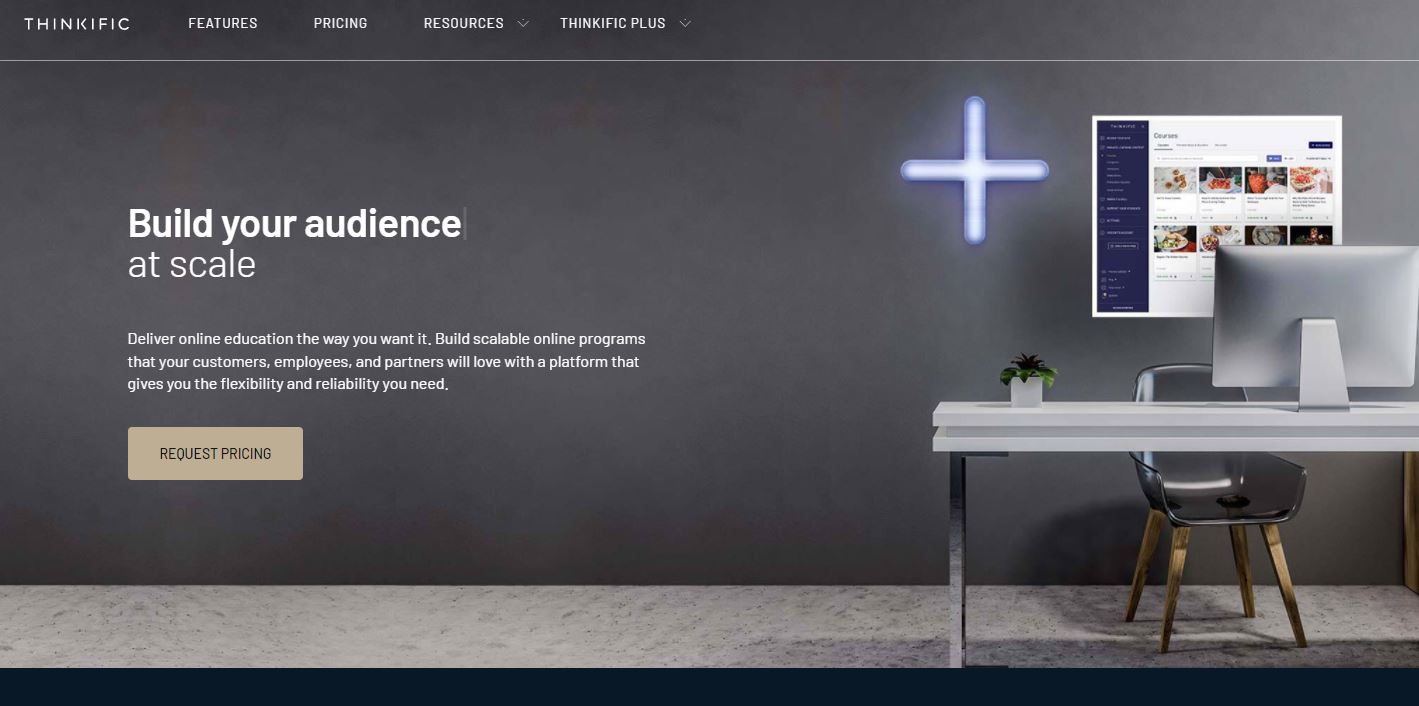 Thinkific Pros and Cons
Here's a list of essential Thinkific pros and cons.
Pros
Highly focused on building and selling courses;

Communicate with students easily;

Many pre-made templates and easy to use course builder;

Interesting marketing features;

No commission fees.
Cons
Quite pricey upfront;

Only focused on building, marketing and selling courses.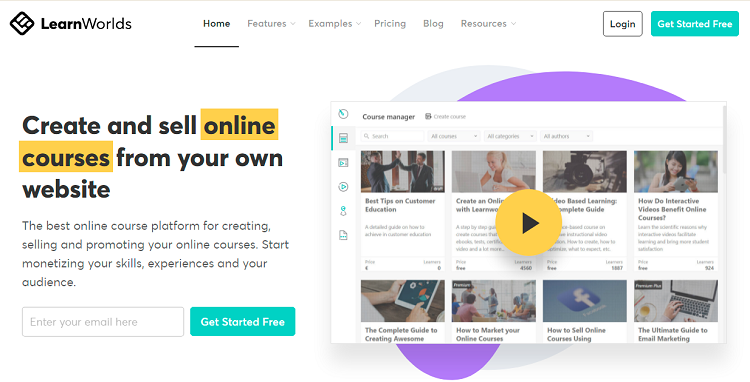 Ease of Use and Customization
Learnworlds pin down what educators need when it comes to getting students results. Everything is made to stay engaged, on track, and successful. Most other services will not go as far as Learnworlds goes in terms of teaching capability, and this makes it an excellent choice for schools and companies willing to educate their members. On top of that, you will find all the assessments, quizzes and certificates you ever dreamed of to make sure your students stay engaged.
A significant drawback is that Learworlds comes with a less easy-to-use interface, but this is the price you will need to pay for its profound features. That said, you can customize your courses to your liking. You can choose from premade templates that you can further edit.
It's possible to directly edit your videos and books from within the platform. Furthermore, you can make your video interactive, which is a fantastic way to interact with your students, and almost no one else on the market offers that.
Monetization Options
You can set the prices you want and sell the way you wish to; one-offs or subscriptions. LearnWorlds also supports five payment gateways: Stripe, PayPal, Shopify, and PagSeguro. There is not much else to say here, as the service gives you complete control over how you want to sell your content.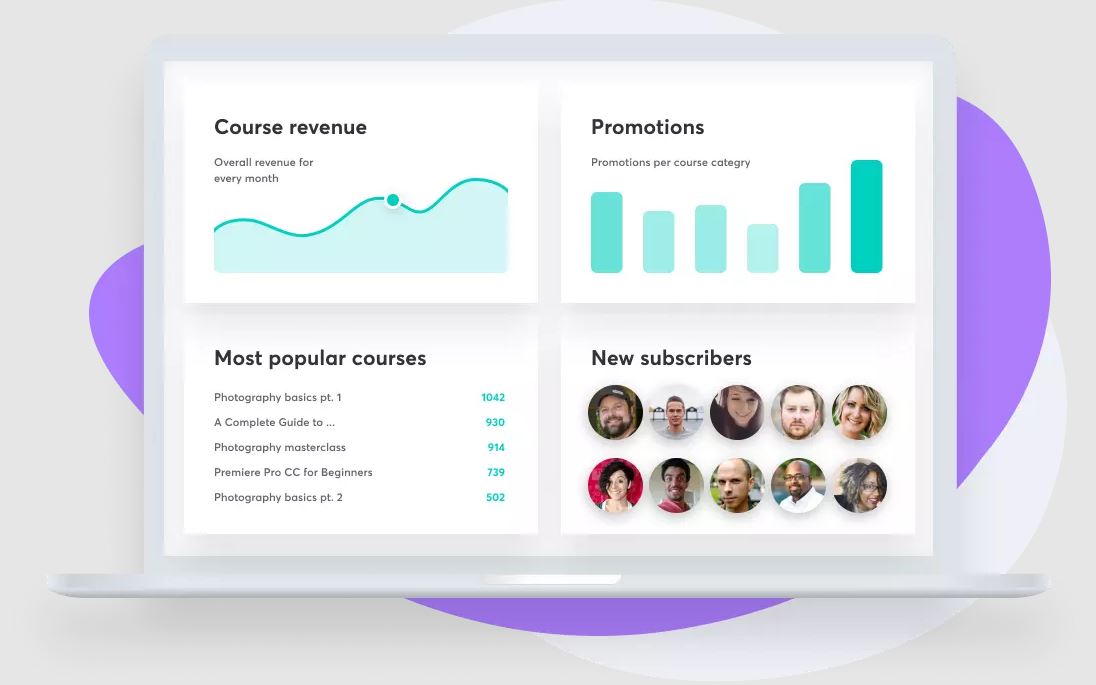 Marketing Features
Learnworlds comes with its in-built own social network, which, on top of making communication with and between students as easy as ever, also helps in getting the word out. The platform also has its marketplace, and you can create affiliate programs and integrate them into your website quickly.
All of Learnworlds paid plans give you access to numerous marketing features, including coupons, options to bundle, analytics, and conversion tracking tools. The service also integrates with all the commonly associated tools for selling online courses. You will find integrations with Zapier, Zoom, Mailchimp, Google Analytics, Zendesk, Hubspot, Activecampaign, Convertkit, and many more.
Pricing
Learnworlds comes with tiered paid subscriptions as well.
A Starter plan which is available at $29 per month;

A Pro Trainer plan which is available at $99 per month;

And a Learning Center plan which is available at $299 per month.
There is also a Corporate plan for which you will need to contact a sales representative. Overall the pricing is fair for the value you get, although a bit on the expensive end of the spectrum when compared to the competition.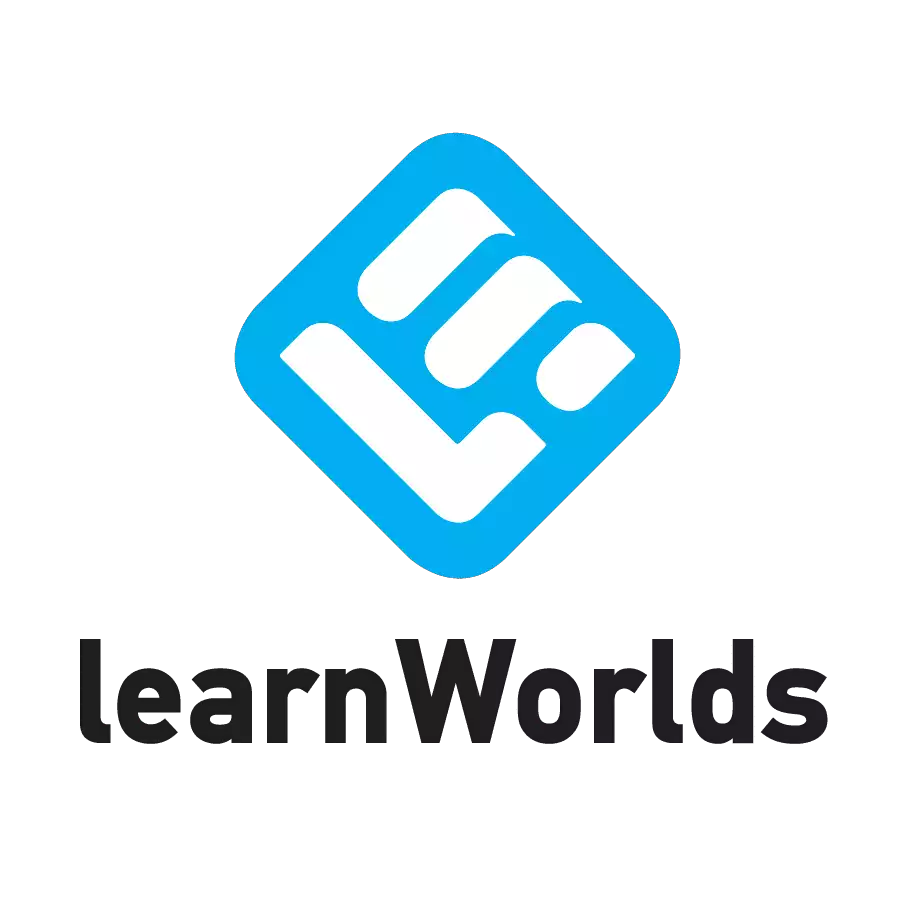 Learnworlds Pros and Cons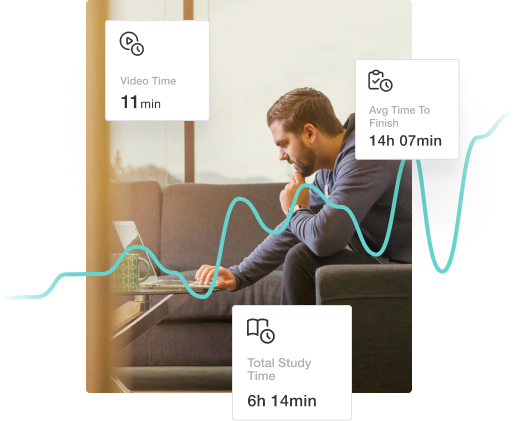 Below you'll find a rundown of the most important Learnworlds pros and cons.
Pros
Interactive content;

Built-in social network;

Convenient courses and landing pages builder.
Cons
Expensive;

Cluttered interface;

Not the most flexible course building tool;

A bit confusing and overkill for beginners and small businesses.
Price Comparison: Thinkific VS Learnworlds
For instance, there won't be much debate. Learnworlds proposes more for less expensive subscriptions. Thinkific starts at $49 per month and Learnworlds at $29 per month, so if budget is an issue, Learnworlds is probably better for you. The difference will lie in their specific features and on what your business really needs.
Recommended Alternatives To Thinkific and Learnworlds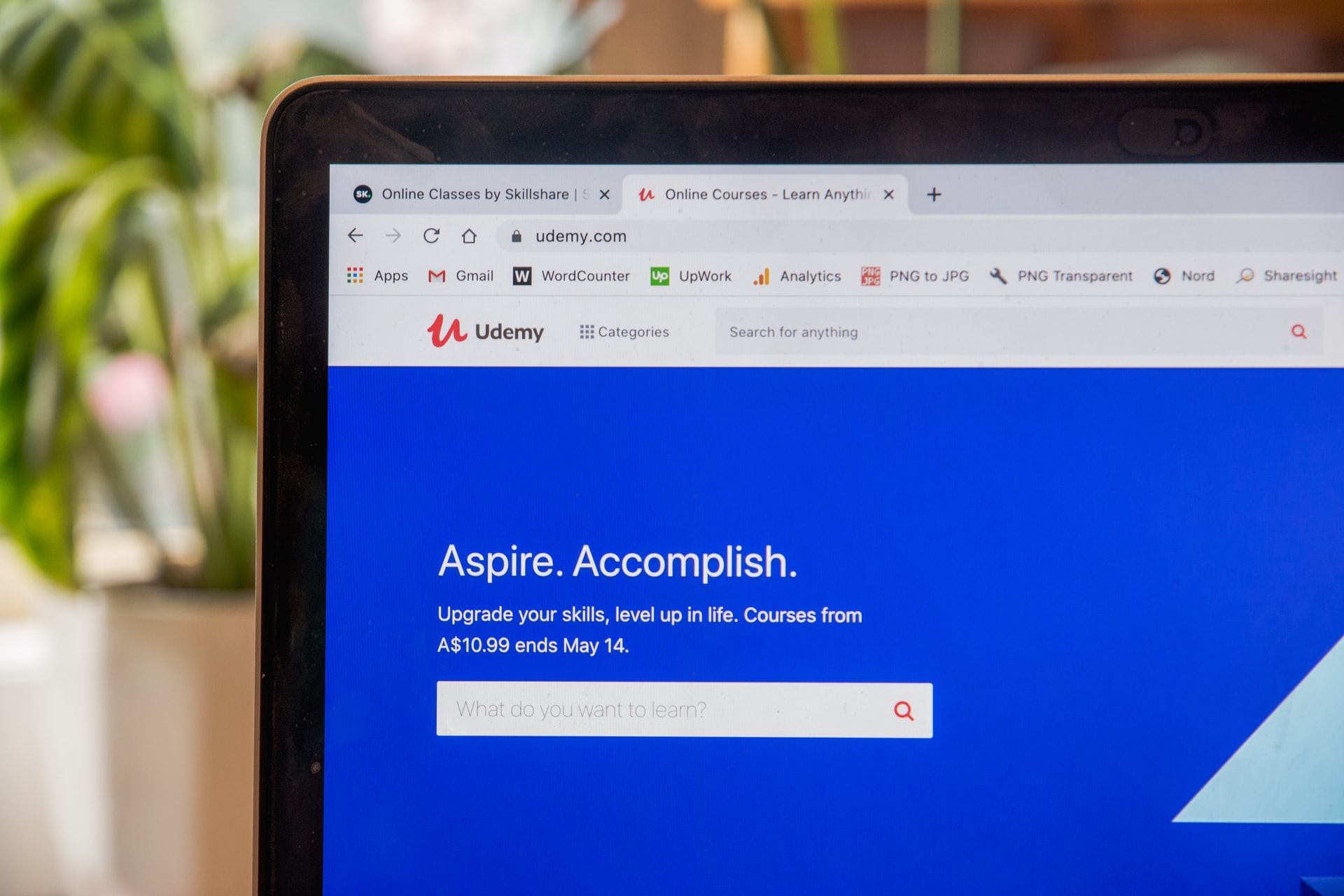 Udemy
Udemy is a very well-known platform when it comes to building and selling online courses. It's very straightforward, and you don't have as much flexibility since they only propose a unique format – but it's a format that works. The service comes with its own marketplace, and it is a great way to advertise your online courses.
The platform takes a 50% commission on everything you sell as compensation, which is great if you're starting out and do not have an audience but not a viable long-term solution. There is a free trial available if you're looking to try out the platform, and then there are tiered monthly paid plans.
Skillshare
A very popular way to learn things, but also to market your classes, Skillshare is a platform where anyone can learn (or sell) new skills. It is elementary to get onboarded as you have to upload videos of your classes set the relevant tags, and anyone looking to learn the specific skill you propose will have a chance to find out about your offer.
Skillshare teachers get paid monthly based on the time students watch their videos. They also get paid for every paid referral. Proposing courses on Skillshare is entirely free and an excellent way for beginners and teachers, in general, to put themselves out there.
Teachable
Teachable comes in with a very ergonomic interface and customizable, premade templates. It is comparable to Thinkific in many regards as it is a platform specially designed for entrepreneurs to sell online courses. The service has an in-house course builder and you can host videos and webinars directly on it.
The main added value is the ability to deliver certificates of completion to your students, as well as getting access to exciting marketing tools and a sales page builder. There is a free trial followed by monthly subscriptions at affordable prices.
FAQs
Question: Does Learnworlds have a free plan?
Answer: No, Learnworlds does not have a free plan. The service comes in with a starting plan at $29 per month. Note that there is a free trial with no engagement for any plan you may purchase so that you can try it out risk-free in case you're not sure it's a good fit for you.
Question: Is Learnworlds an LMS?
Answer: Yes, Learnworlds is a Learning Management System optimized for e-commerce and selling courses online. It comes with advanced features to sell online courses but also to keep your students engaged and successful.
Question: Where is Learnworlds located?
Answer: Learnworlds has its headquarters in London. The service also has offices in four locations across three countries. It's therefore fair to say it's a well-established trustworthy service.
To Conclude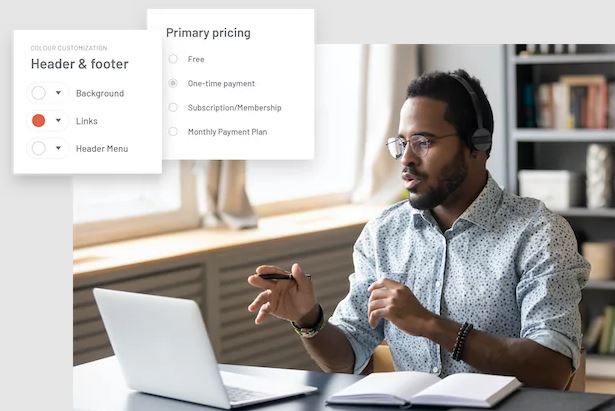 Both platforms are strong contenders when it comes to selling courses online, and the difference resides in where you stand as a business and how comfortable you are with your current online courses.
Overall, Thinkific is the best when it comes to ease of use and features. It is an amazing fit for beginners, and it provides all you need to start creating courses, receive payments, convert prospects and manage your online course business.