Last Updated on April 22, 2023 by Ewen Finser
Spocket vs Oberlo are two leading dropshipping tools that will make managing your eCommerce shelves a breeze.
Read on for our comprehensive review.
Spocket vs Oberlo – Key Differences
Spocket has most of its sellers in the US and the EU, whereas Oberlo has most of them in China through AliExpress.

Spocket has generally more expensive products, whereas Oberlo is more competitive.

Spocket has the option to add custom invoices, whereas Oberlo does not.

Spocket has generally faster delivery times, whereas Oberlo has slower deliveries.

Spocket integrates with 11 platforms, whereas Oberlo is native to Shopify.
How To Choose Spocket vs Oberlo for Dropshipping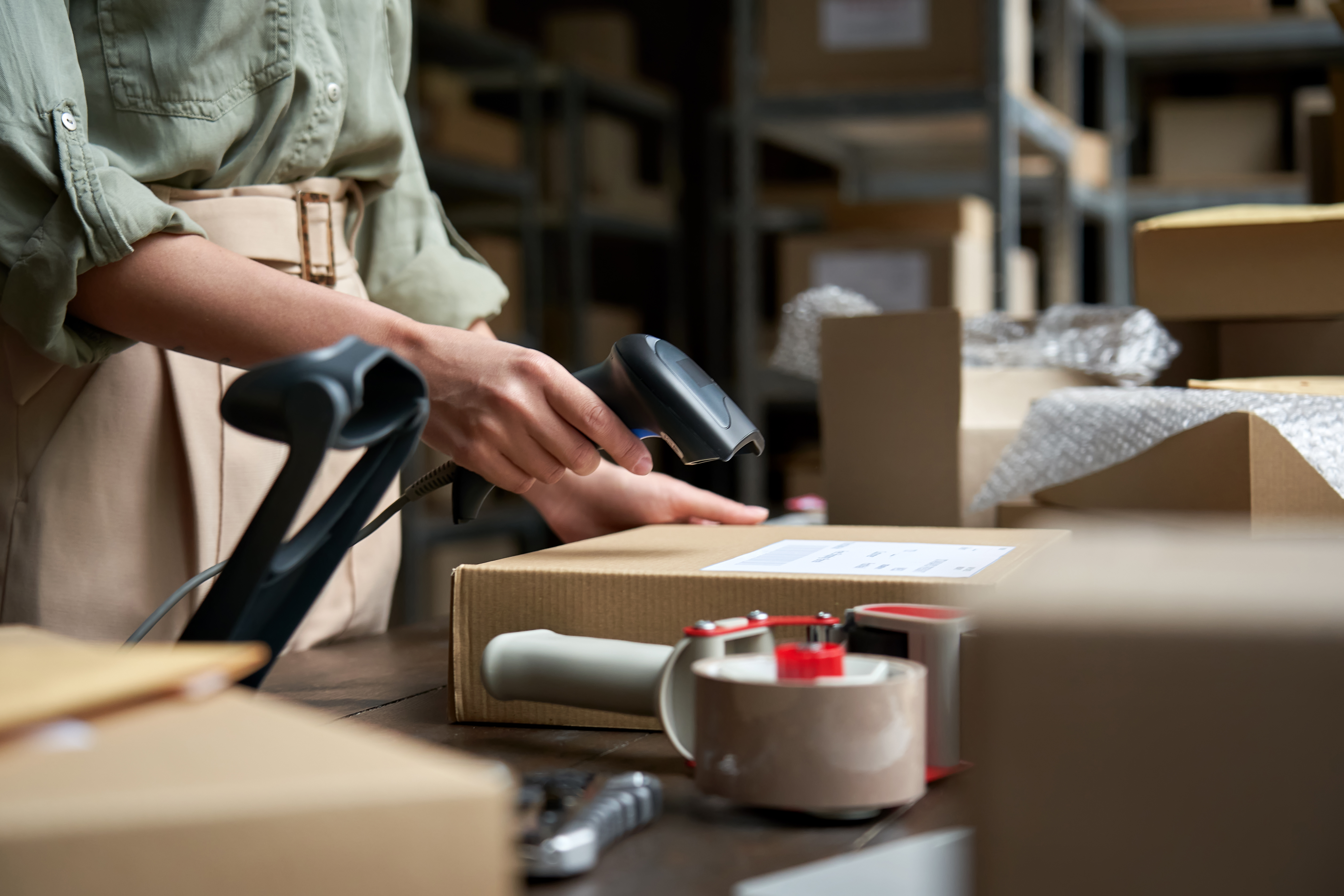 Product sourcing
Different dropshipping tools will let you fill your digital stores with different products from different sources. While it's nice to have access to a lot of wholesale sellers in one place (which is the main appeal of a dropshipping tool), you want to make sure those sources are of good quality and that they sell the kind of products that are relevant to your niche.
Integration
Does the dropshipping tool you use work with your specific eCommerce platform? While most tools will work with Shopify if you use another platform you want to make sure that your dropshipping app can integrate well.
Automation
Some tools will allow you to automate filling your digital shelves and fulfill orders for you. This is particularly useful in saving time (and money), especially when it's time to scale. Make sure to find a tool that has the right automation for you.
Branding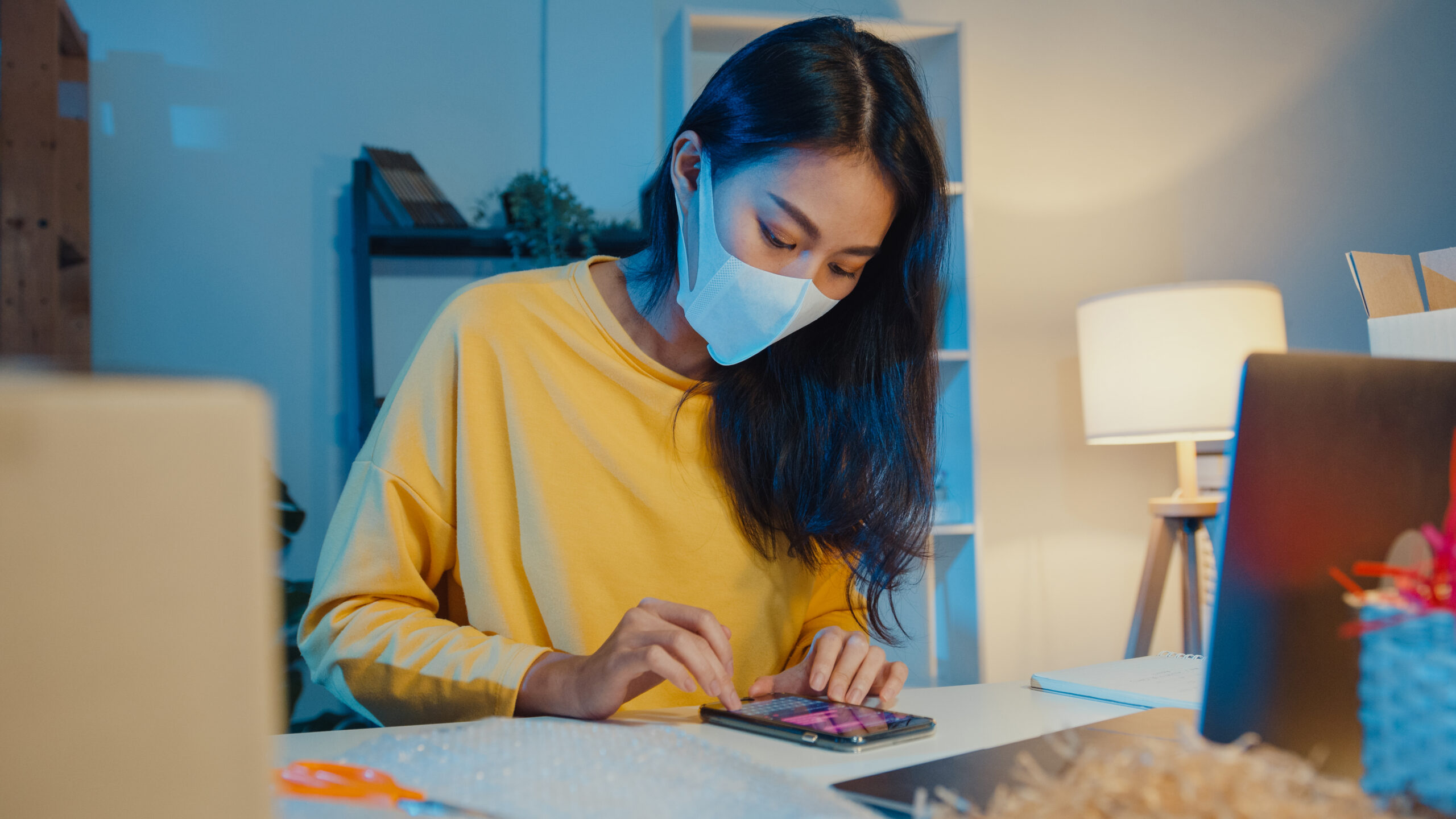 Does the app help you build your brand? Do they print custom labels for you? Some tools can add real value to your brand and make sure you make a powerful and positive impact when your products get delivered.
Delivery
The magic of dropshipping tools is that they also make fulfilling orders easy and straightforward. No more will you have to manually enter the details and addresses of your customers, with the right tool, everything will be streamlined. You want to make sure that your products will be delivered fast. This is often tied to where the suppliers (that the tool provides) are based, as suppliers in China will usually mean slower deliveries than suppliers in the US or Europe.
Support
How easy is it to reach out and troubleshoot problems? How much control over your deliveries do you have? Different tools propose different degrees of tracking and you want to make sure you can solve problems fast to ensure faster deliveries and returning customers.
Pricing
You want to make sure that you're getting your money's worth out of the service. Most tools come with different pricing plans and you will need to choose which one works for you.
Spocket Key Features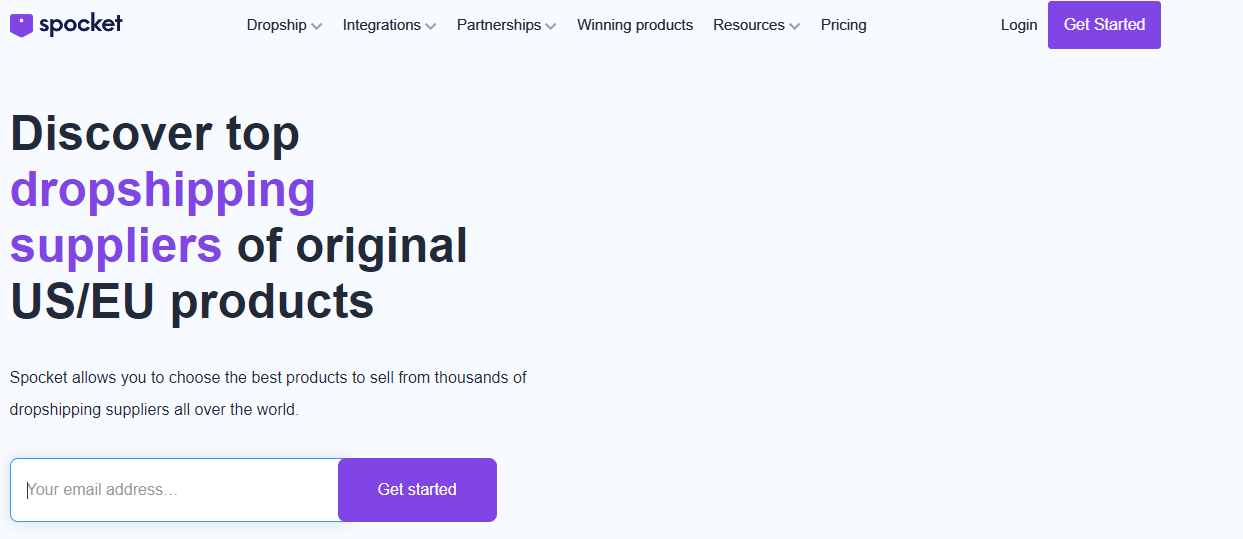 Spocket boasts of a large catalog of products and focuses on local manufacturers instead of large distributors.
Product sourcing
The main selling point of Spocket is that it focuses on suppliers that are not AliExpress (unlike most dropshipping tools). The service is known for carefully vetting its suppliers with a strict onboarding procedure which supposedly means you won't have bad surprises. As a result, the average product on Spocket is generally of better quality.
Since Spocket has a large catalog of suppliers in the EU and the US, you can naturally expect faster delivery times than with suppliers in China, which is generally the case with products bought on AliExpress.
Integration
Spocket integrates well with 11 eCommerce platforms as of 2021. While it works very well with Shopify, you can also use it with other webstore building services like Wix, Squarespace, BigCommerce, WooCommerce, and more.
Automation
Spocket does all that you would expect from a dropshipping tool in terms of automation. You can easily import products, set automated pricing rules, have your orders automatically fulfilled, and set automated inventory updates.
Branding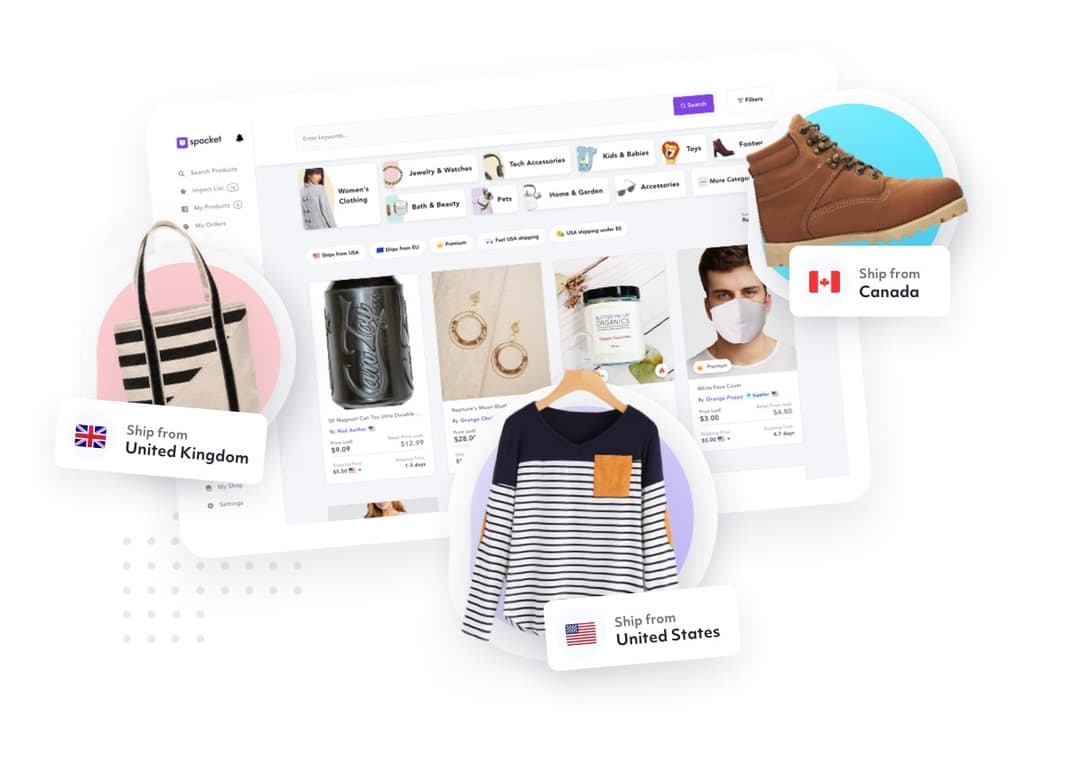 Spocket guarantees that their wholesale partners will not add any branding of their own to your goods. Spocket goes the extra mile and lets you have suppliers attach your store's invoice to the box, with your store's name, contact details, your logo, and a personal note from you to the customer.
Delivery
Spocket deliveries are generally conveniently fast. Since most of their suppliers are based in the US and the EU, you can expect faster deliveries than with sellers from AliExpress.
Pricing
Spocket proposes four different paid plans. The paid plans all come with a 14-day free trial.
A free plan that lets you browse Spocket's catalog for free.

A Starter Plan at $24 per month lets you add 25 products to your store and gives you access to email support.

A-Pro Plan at $39 per month that lets you add 250 unique products and 25 premium products to your store, email support, chat support, and branded invoicing.

An Empire Plan at $99 per month that lets you add up to 10,000 unique products and 10,000 premium products, email support, chat support, and branded invoicing.
Customer service
The Spocket support team is available 24/7 through email for the Starter plan and up, and through live chat for the Pro plan and up.
Pros and Cons
Pros
Local manufacturers

EU/US-based suppliers

Better quality overall

Faster deliveries

14-day free trial for paid plans
Cons
Smaller catalog of sellers and products

More expensive suppliers
Oberlo Key Features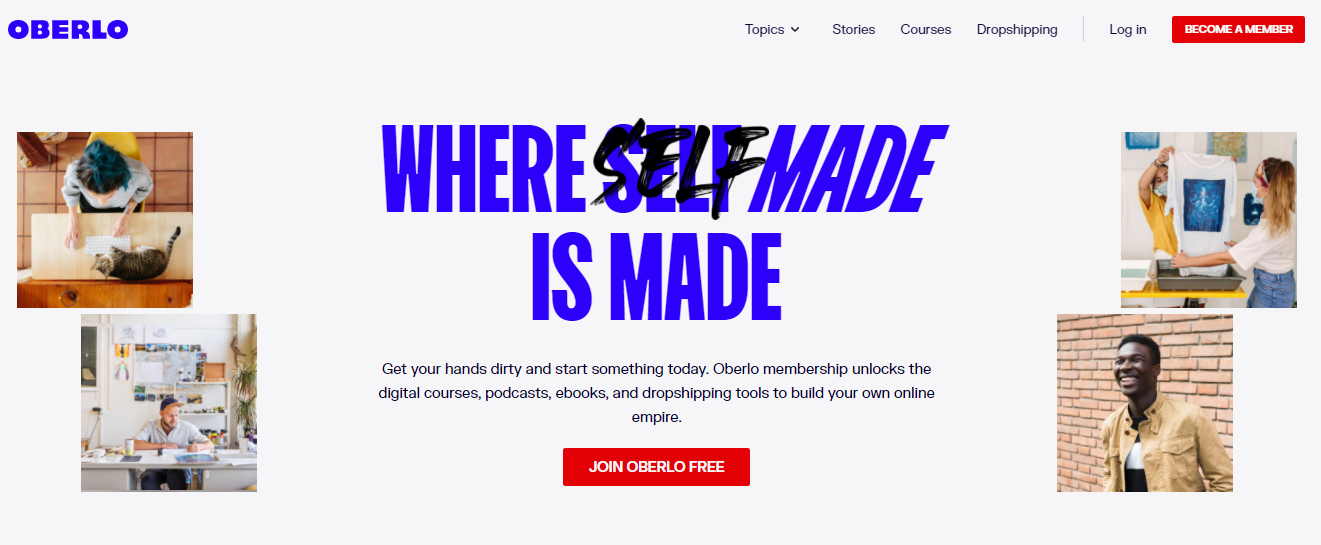 Oberlo is the Shopify native dropshipping tool and therefore the natural choice for many Shopify store owners. It gives you access to products from AliExpress mainly and that goes with benefits and downsides of it. Expect plenty of low-priced goods that can lead to impulse buys from your customer, but also a harder time finding quality suppliers.
It is still, however, a strong tool that will make your dropshipping experience easier in many ways.
Product sourcing
Oberlo is a dropshipping app that focuses primarily on sellers from AliExpress, so nothing out of the norm here. This allows an enormous list of products available to you at extremely competitive prices.
The downside is that you should expect some hiccups in the process of finding quality reliable sellers as AliExpress is known for allowing anyone to sell. Most AliExpress sellers being based in China, you should also expect longer delivery times.
If you do manage to find a proper seller though, you will have a very competitive product and therefore bigger margins and more money in your pockets. Note that the Oberlo extension allows you to directly import and link products to your Shopify store from the Aliexpress website, making adding new goods to your web page extra easy.
Integration
Oberlo only integrates with Shopify. There are ways to have it integrate with other sites through embedding your "sales button" and link your Shopify store to other pages but, realistically, you will need a Shopify store to use Oberlo.
Automation
Oberlo does all that you would expect from a dropshipping tool in terms of automation. There is not much difference between the two tools here. You can easily import products, set up automated pricing rules, have your orders fulfilled automatically, and have automated inventory updates.
Branding
Oberlo too guarantees that none of the suppliers will add any promotional material, invoices, or flyers with the packages that reach your customers.
Delivery
With most suppliers on AliExpress being located in China, most of your deliveries will take at least a week to arrive to your customers. That's the main criticism Oberlo has received so far but that is an unavoidable side-effect of cheaper overseas suppliers.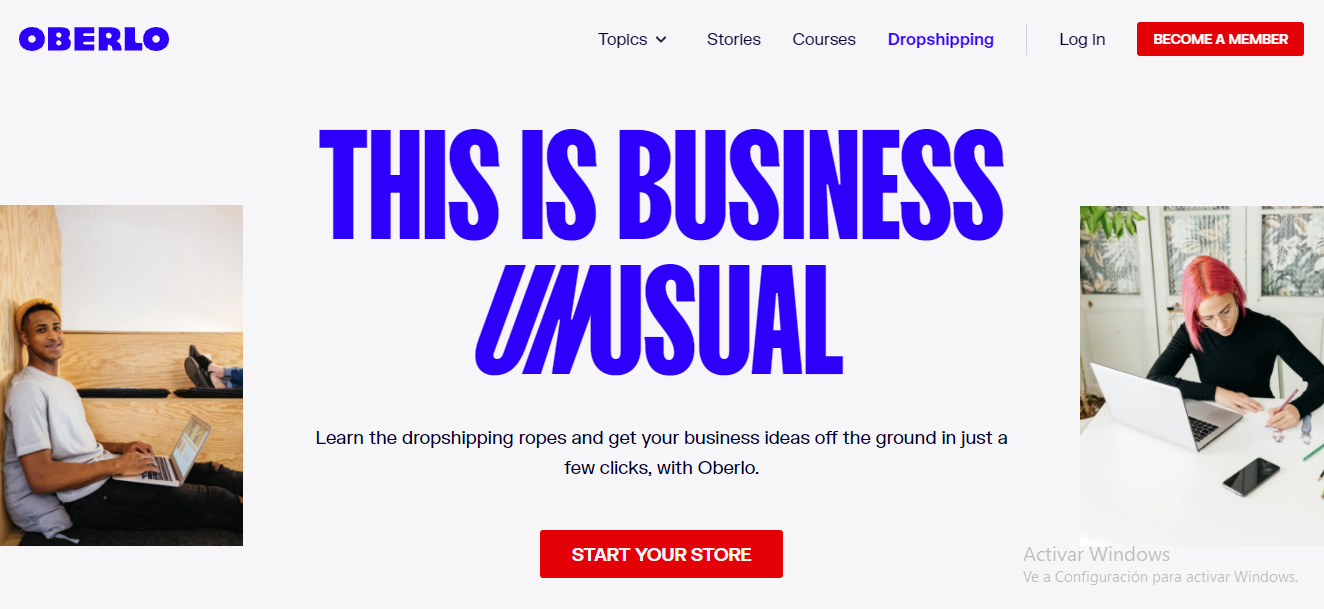 Pricing
Oberlo proposes two plans, and we like the simplicity of them. It used to have more complex pricing but Oberlo has since opted for a more transparent and less threatening pricing structure.
You've got one free plan which is ideal to test the capabilities of the tool as it has a limit of 500 products with unlimited monthly orders and access to the Oberlo Chrome extension. This free plan is sure to reel many curious users in as it gives a good idea of what the tool is capable of without giving the benefits of automation, tracking, and large-scale usage just yet.
The Boss plan, available at $29.90, really unlocks the full powers of the tool with up to 30,000 products, unlimited monthly orders, the Oberlo Chrome extension, variant mapping, bulk orders, shipment tracking, multiple staff accounts, an affiliate program, and a CAPTCHA solver.
Customer service
Oberlo support is available through the mail and lives chat 24/7. With the paid plan you also have access to live tracking of your goods during the delivery process.
Pros and Cons
Pros
Extra competitive suppliers' prices

Free plan is ideal to test the capabilities of the tool
Cons
Longer delivery times

Some suppliers can be very unreliable

Mainly works with Shopify only
Price Comparison: Spocket vs Oberlo
Both services offer monthly subscriptions but Oberlo turns out to be the cheaper option if you're running a Shopify store.
But, remember that Oberlo only integrates with Shopify, so you'll have to go with Spocket (or another alternative) if using one of Shopify's rivals.
Recommended Alternatives To Spocket vs Oberlo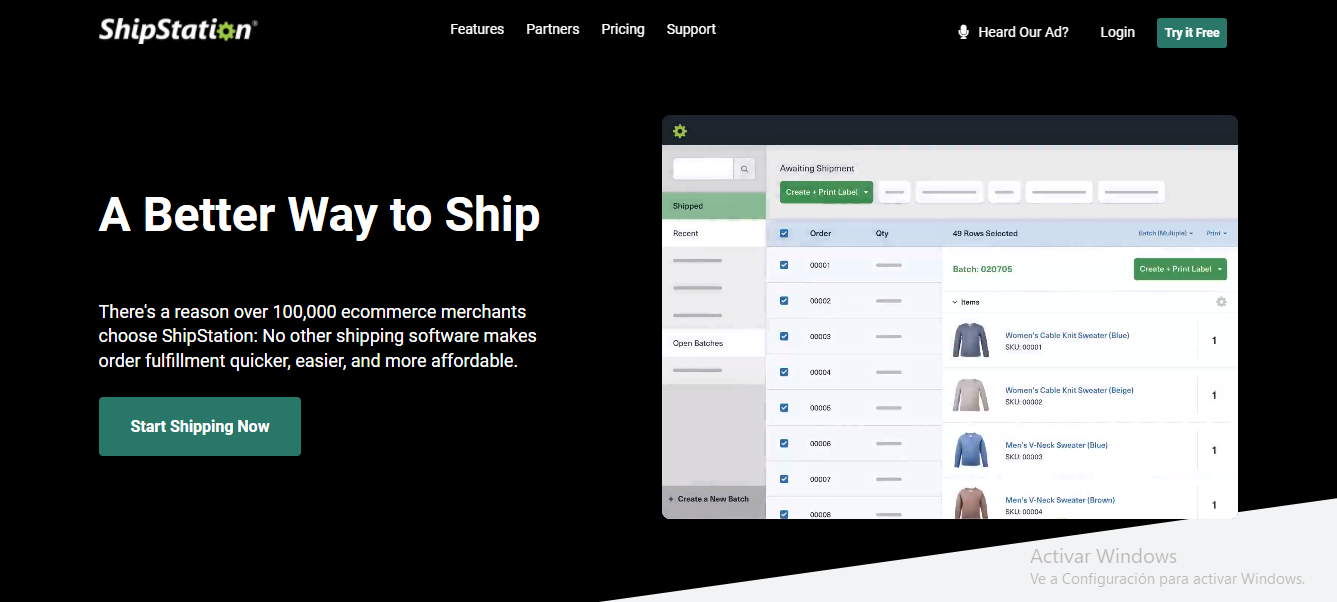 ShipStation is a Software-As-A-Service that will provide you with a dashboard made to centralize all of your orders. This is naturally useful if you're managing numerous stores and can even be used on top of your favorite dropshipping tool. However, ShipStation won't help you add more products to your digital store. It only handles the fulfillment of orders.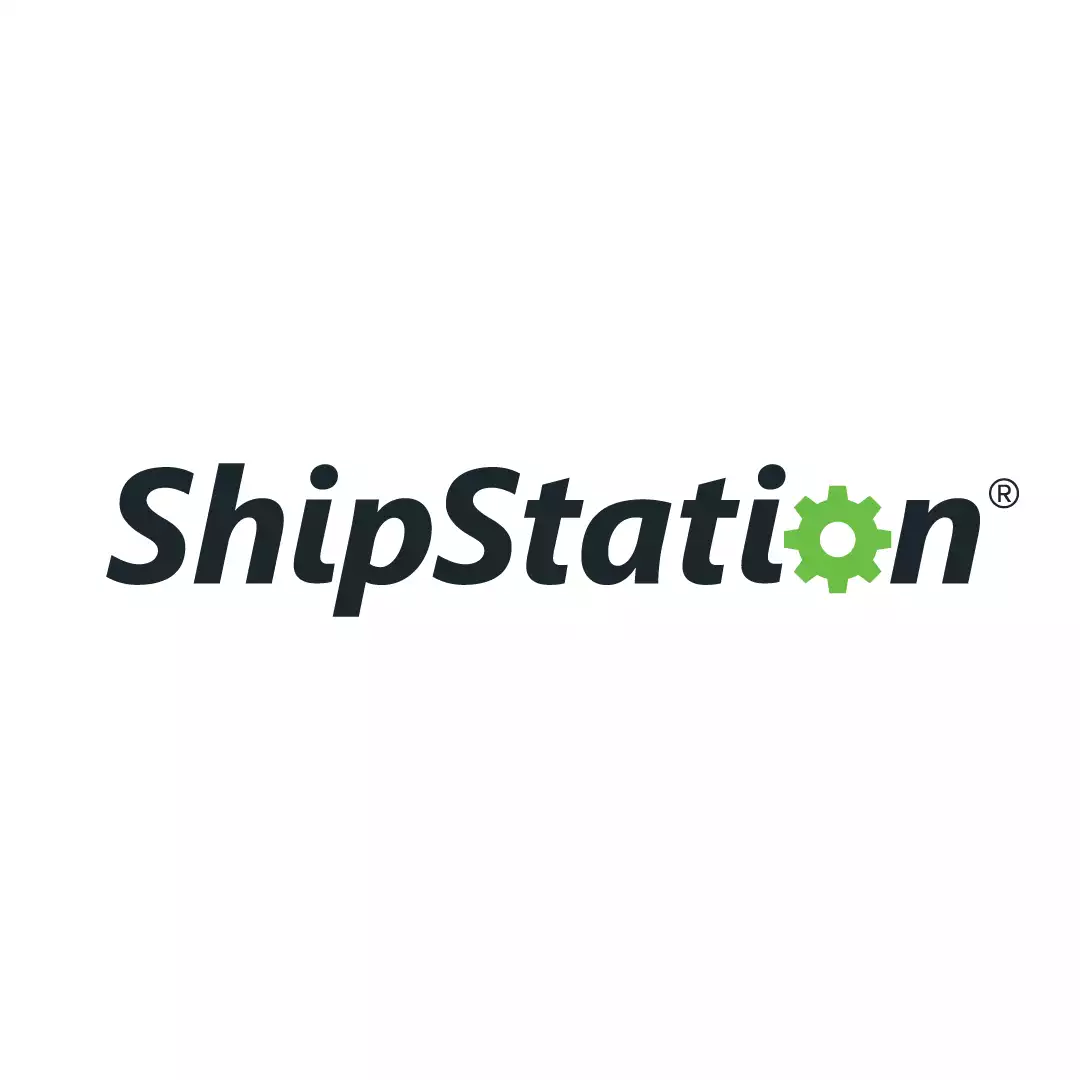 ShipStation Stands Out
BOTH of these services are good options, but ShipStation stands out as slightly better with a mobile app, better carrier integrations, more international connections, and better data reports and exports.
Start your free ShipStation extended 60-day free trial. Use code: dm60. No credit card required. Create your account today!
Go with ShipStation
We earn a commission if you click this link and make a purchase at no additional cost to you.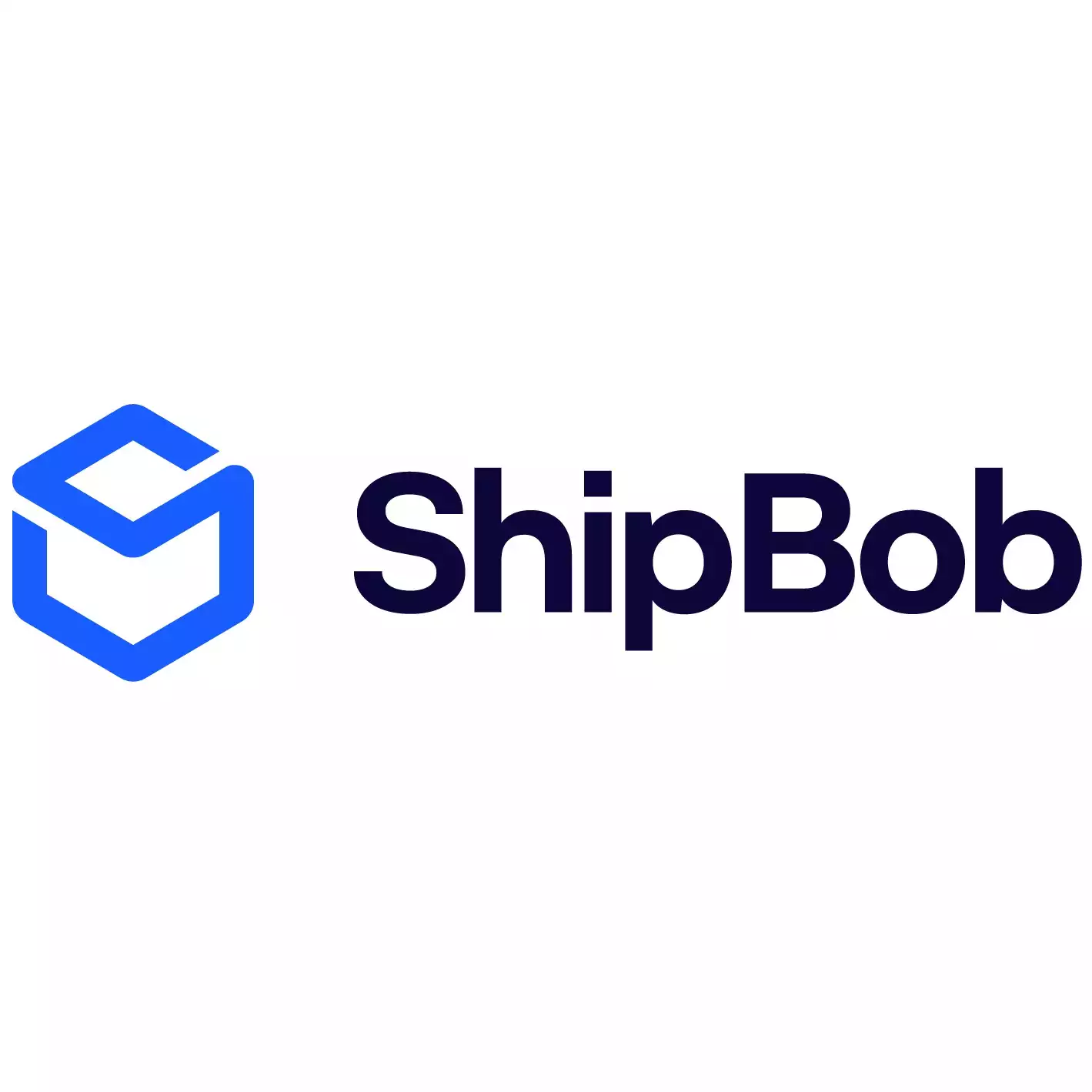 ShipBob Order Fulfillment – Get a Free Quote
Discover the power of omnichannel analytics and reporting through our dashboard, while we take care of picking, packing, and shipping for you.
Request A Quote
We earn a commission if you click this link and make a purchase at no additional cost to you.
Similar to Shipstation, ShipBob has the added benefit of providing physical storage. If you need a 3PL that will handle your orders fully but also take care of your inventory for you (which can be needed even for dropshippers, depending on what you sell), ShipBob will do the job just fine.
AliDropship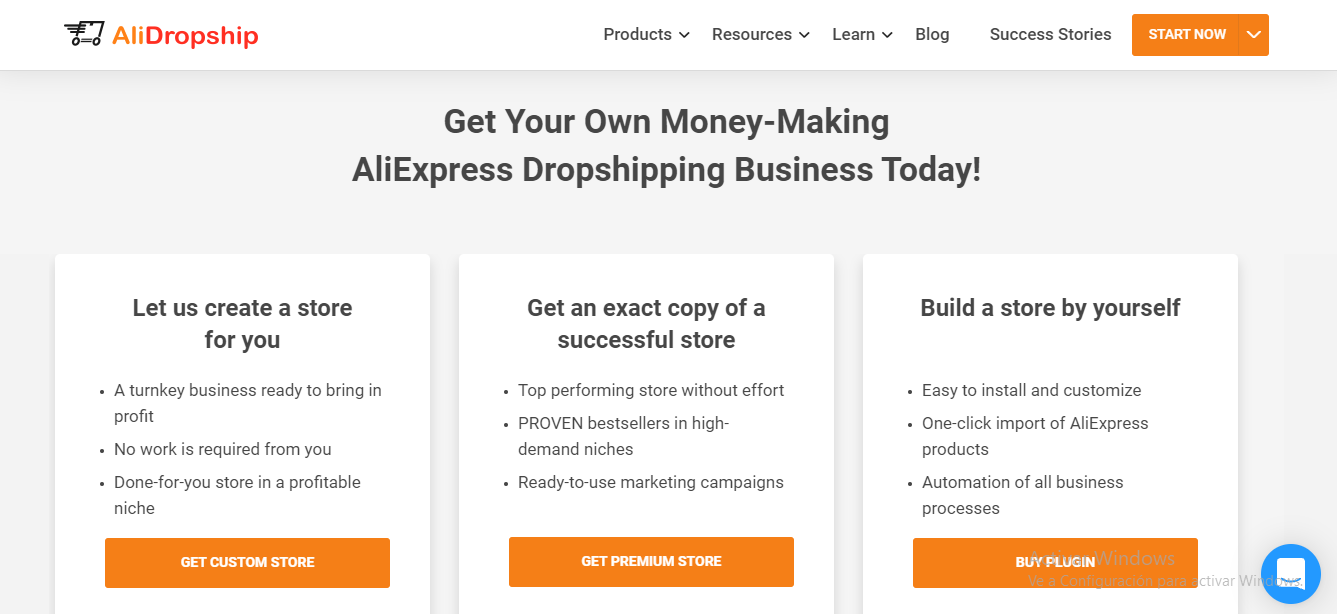 If you're looking to focus on AliExpress suppliers but do not use the Shopify/Oberlo combo, you might want to look into AliDropship. It specializes in dropshipping products from AliExpress, just like it says on the tin. It is available as a plugin for WordPress websites. The service even offers to buy ready-to-use dropship stores for you, though the quality won't be as good as a custom one.
FAQs
Question: What is dropshipping?
Answer: Dropshipping is a way to sell goods online without ever owning any physical inventory. Dropshippers usually own an eCommerce store through their online website and receive orders from their customers on products that they do not own yet.
Merchants will then purchase those goods from another merchant (usually from a wholesale retailer) at a lower price, have them delivered to their customers, and get profit on the margin. This is an effective way for anyone to start an online business as it takes away the risks involved with managing an inventory.
Question: Why dropshipping is bad?
Answer: Dropshipping is not bad in itself, as many people have launched successful stores that way. It gathers mixed opinions because of many online "gurus" who assimilated drop shipping to an easy money-making machine. The truth is: it needs as much commitment and hard work as any other online business.
Question: What is Oberlo compatible with?
Answer: Oberlo is only compatible with the Shopify platform. Oberlo, as a Shopify tool, doesn't integrate with any other eCommerce platform and you will have to have a Shopify store to use Oberlo.
Spoket vs Oberlo: Final Thoughts
While you can use Spocket with Shopify, we found that Oberlo was the cheapest option for the service delivered by far.
But it's not all about price. With fast-shipped, quality products, Spocket comes on top since most of their suppliers are US and EU-based. The main drawback is going to be products that are more expensive and therefore lower margins for you.
Oberlo, on the other hand, heavily focuses on AliExpress suppliers. These have extremely competitive prices, but also poor reliability and lengthy delivery times.
Remember though, if you're not using Shopify, you most likely won't be able to use Oberlo at all.
To summarize:
For fast-shipped, quality products but lower margins, Spocket is the service for you.
For more hazardous products and delivery times but unbeatable prices (as long as you're using Shopify), Oberlo is the dropshipping tool you want.
If you enjoyed this review, please consider sharing it with someone who you think would find it useful.