Last Updated on January 11, 2023 by Ewen Finser
Ok, they are both open-source ecommerce platforms. And yes, they are reportedly simple enough to be leveraged by standard users, as well as programmable enough to be reworked extensively by coders. Then most importantly, it won't cost you a dime to acquire either of them.
Although WooCommerce is substantially more dominant, OpenCart is not showing any signs of backing down from the fight. They are both competing aggressively to control the increasingly expansive open-source space.
And it all boils down to this- which of the two guarantees better services for online stores?
Well, let's find out…
Bottom Line Up Front (TL;DR): I'm a big WordPress user + not technical enough to fully benefit from the open source OpenCart features (not a big PHP guy). This – plus some of WooCommerce's more advanced paid features – means that WooCommerce wins the battle here for me.
Opencart vs WooCommerce E-Commerce Platform Overview
OpenCart
OpenCart's story began in 2008 when it was introduced into the market as an ecommerce open source platform. For over a decade now, it has been seeking to simplify store management for all types of online businesses- beginners, small businesses, medium-sized stores, and large enterprises.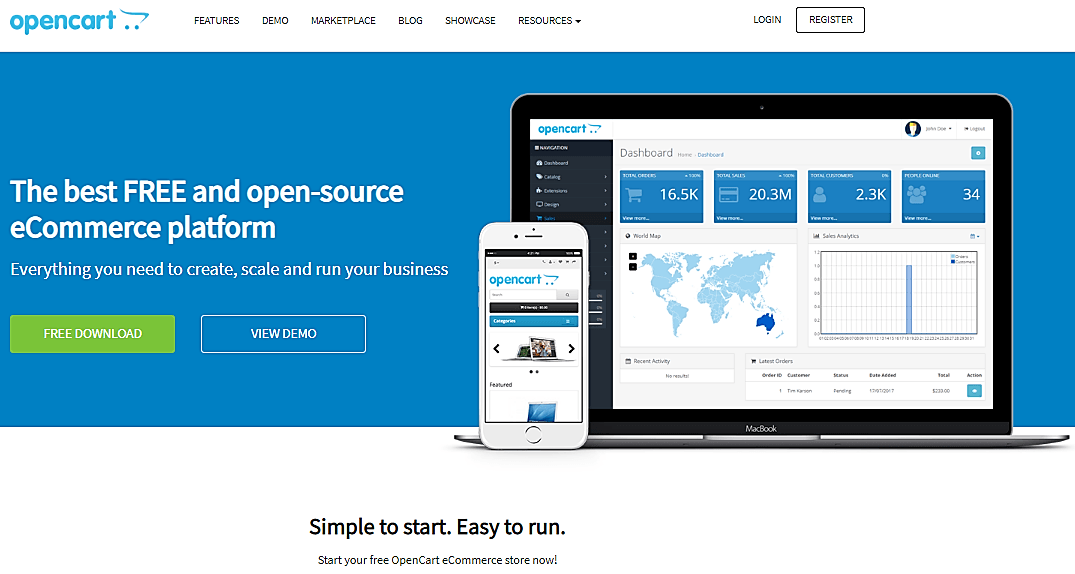 One thing that reportedly stands out about OpenCart is its overall user-friendliness. In addition to free acquisition, this platform provides a host of straightforward functionalities for setting up and running an ecommerce business, particularly if you are looing for an integration vs all-in-one hsoted solution.
You don't even need to own a site before acquiring it. Quite a number of users start from scratch by taking advantage of OpenCart to set up ecommerce sites, complete with all the principal features. And in case you'd like to add more functionalities, the platform provides a wide range of secondary extensions and themes.
Speaking of which, your customizations will not be limited to one store. You can go ahead to expand dynamically by creating multiple stores, all of which can be managed collectively on a single interface.
WooCommerce Platform
WooCommerce is younger than OpenCart by three years because it was not launched until 2011. Interestingly, however, it took a different approach. Instead of being built as an independent ecommerce platform- WooThemes, its developer- it was availed as an open-source WordPress plugin that transforms a standard WordPress site into a fully-functional online store with a similar database of free and paid theme offerings from the community (just like the WordPress theme and plugin marketplace).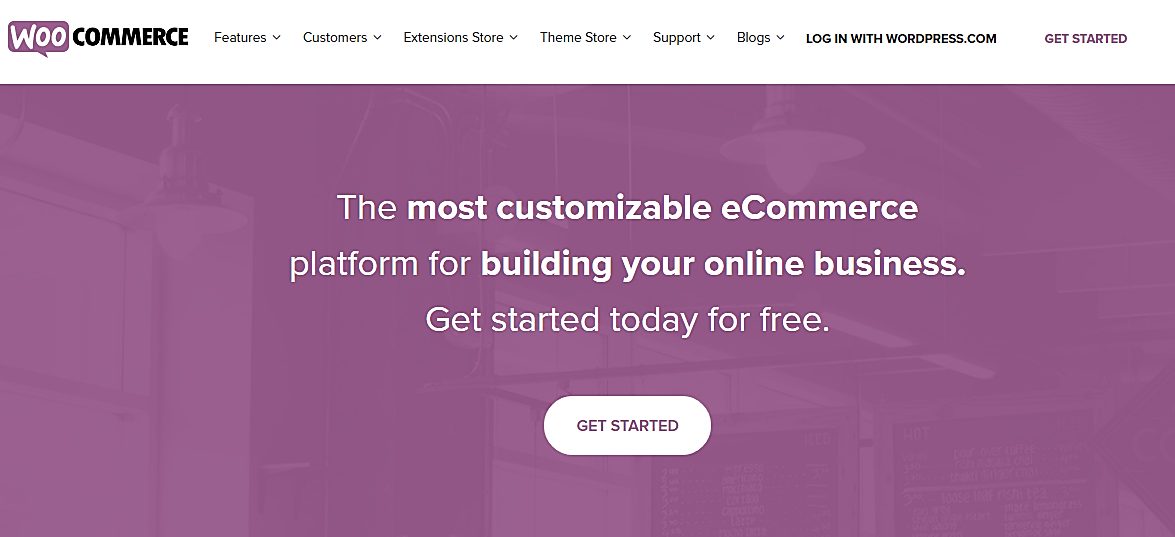 And that alone is kicker when you come to think of it. It simply means that you need to set up a WordPress site before you get to install WooCommerce.
But, in retrospect, the WordPress CMS has enjoyed an increasingly huge following over the years with ad avid community to spread technical knowledge and ecommerce tools. This, combined with WooCommerce's robust ecommerce functionalities has made it a huge success in the industry.
2015 was a particularly phenomenal year for the platform. It was acquired by Automattic, which is, in fact, the same company that owns WordPress. It has since grown quite exceptionally, with some of its users praising it for its all-around simplicity and flexibility.
WooCommerce's flexibility, as a matter of fact, comes from the rich array of integrations it offers. You can easily optimize your ecommerce capabilities by capitalizing on such tools. And yes, it serves the entire business ecosystem- from startups to large enterprises.
Verdict
OpenCart and WooCommerce were both developed to support a wide range of online businesses with ecommerce functionalities. But, while OpenCart is a fully-independent open-source platform, WooCommerce exists as a WordPress plugin. Consequently, WooCommerce is installed by WordPress users who want to transform existing sites into online stores. And OpenCart, on the other hand, doesn't necessarily require an existing site.
That said, both platforms are not only simple to use, but also provide a wide range of customization options for powering online stores. OpenCart users can take advantage of its extensions, and WooCommerce users get to leverage its numerous integrations. Then when it comes to tweaking overall site appearance, they both offer many adjustable themes to choose from.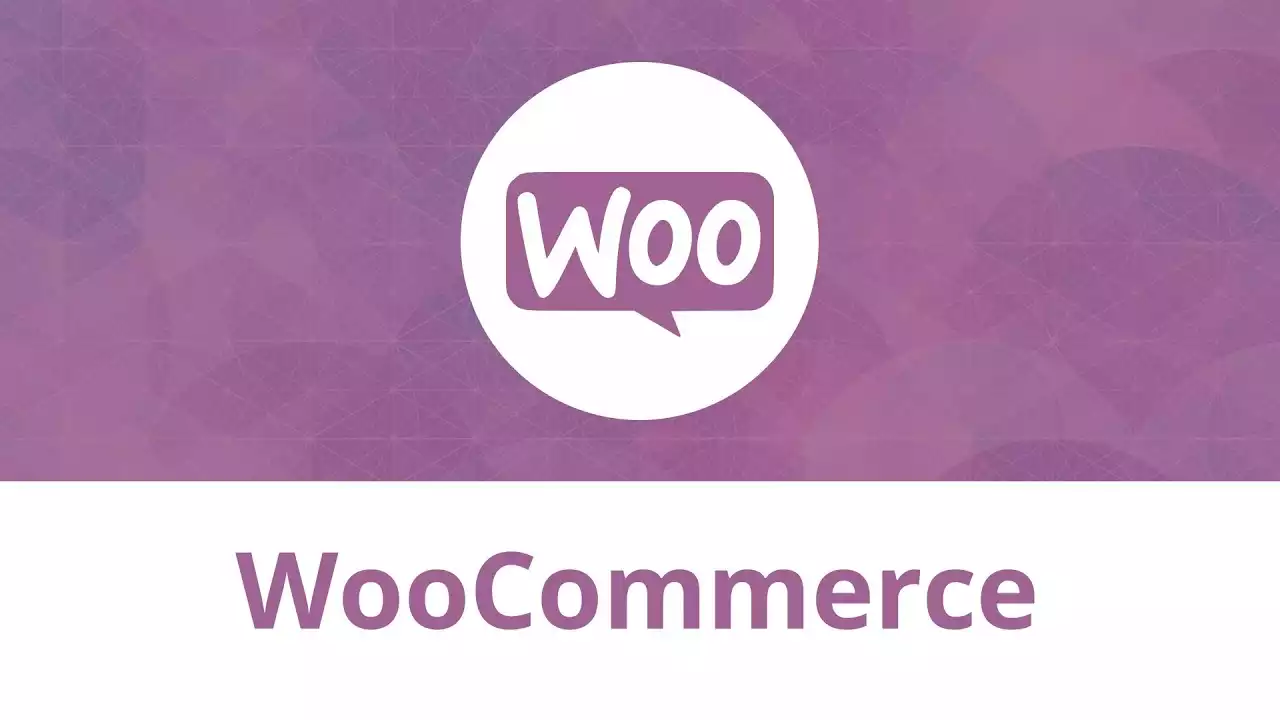 I Personally Prefer WooCommerce
WooCommerce starts off free (and can be forever) BUT, it's MUCH easier to use, has a wider ecosystem of plugins and functionality, AND has advanced paid features (if you need them). In short, WooCommerce has more approachable optionality.
Try WooCommerce First
We earn a commission if you click this link and make a purchase at no additional cost to you.
Features
Setting Up
OpenCart
As we've already mentioned, OpenCart is a fully independent ecommerce platform. In other words, you don't have to worry about creating a website before the setup process.
Speaking of which, there are two options when it comes to installation. You could choose to either proceed with a single click script installer or go the manual way. The choice is yours.
But, make no mistake. The manual approach is not for the faint of heart. It's a highly technical process that requires extensive coding. Hence, if you're a novice, you might want to hire a skilled developer to take care of everything.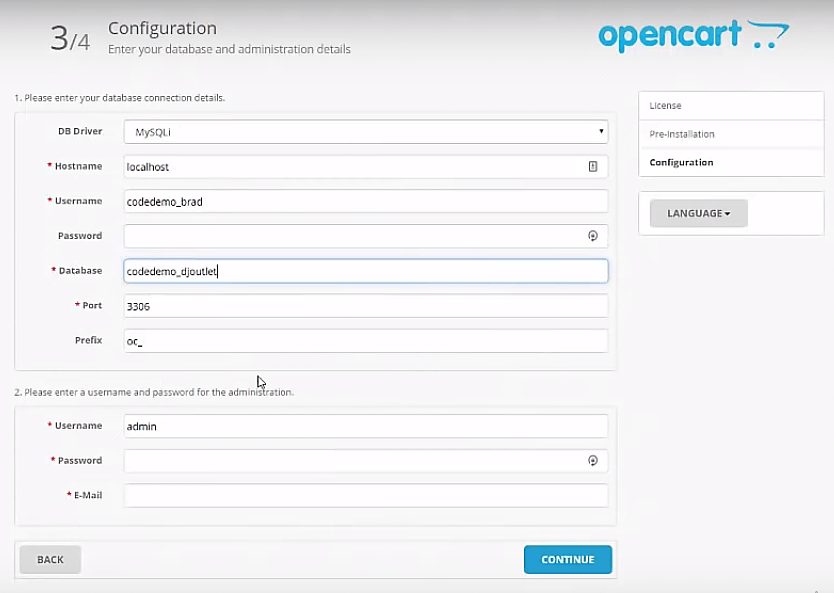 On the flip side, however, at least you get unlimited customization capabilities. You can adjust pretty much anything to suit your specific preferences.
And don't get me wrong. While it's largely beneficial, a holistically dynamic open-source framework is also incredibly challenging. A simple misplaced code could potentially spoil everything.
The whole manual setup process requires some expert level of finesse and precision since each component significantly affects the final outcome. The subsequent ease of managing your store depends on how the entire framework is coded. So, of course, it always advisable to get a developer who's done this multiple times before.
If that doesn't sound like something you'd be comfortable engaging in, you can always take the click script installer route. Simply click "Install" on a suitable script like Softaculous to kick-start the process. It will then launch a setup wizard, from where you can proceed with the rest of the steps.
You should be done in a matter of minutes since everything here is quite straightforward. And yes, you don't need any programming skills. A novice can install the platform without seeking additional help.
Unfortunately, it's not all good news. By handling the underlying coding process for you, the script installer substantially limits your setup customization options. But then again, a typical startup or small business wouldn't need all that.
Once everything is up and running, you'll notice that OpenCart's interface is clean and well-organized. Navigating around the dashboard should not be a problem at all, especially if you've used other ecommerce platforms before.
A couple of the sections, however, might take you some time to learn and get accustomed to. Personally, I found the product section slightly challenging because of its poorly-organized structure.
WooCommerce
First things first. You need a WordPress website before you start thinking about leveraging WooCommerce.
If you have one already, you'll be pleased that installing WooCommerce is quite simple. Considering it's offered as a plugin, you should be able to find it alongside others after running a search on the Plugins tab. Proceed by clicking "Activate", and voila!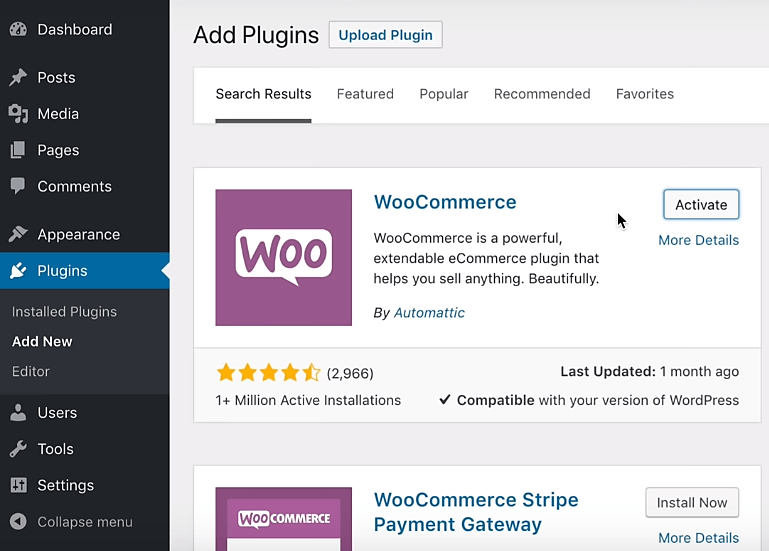 As soon as you activate the WooCommerce plugin, it launches a simple and quick installation wizard. It'll first request for your store's info, including the product types, currency, address, country, and more. Then subsequently comes the payment options part, from where you can specify how you'd like to be paid on your store.
The setup process will pretty much be complete after you eventually define your store's shipping options. You'll then see a couple of new WooCommerce options embedded into your WordPress menu bar. Otherwise, everything else in your dashboard will still appear the same.
And what about the actual WooCommerce tab?
When you click on the WooCommerce menus option, you'll find that its layout is structured like WordPress. All the primary functions, for starters, are placed on the left menus bar. Then clicking on them reveals their respective secondary options, which are organized into subcategories as labeled by the corresponding tabs. This is where you edit your products and customize your store further.
Verdict
It doesn't take much to install either OpenCart or WooCommerce. Going by OpenCart's single click script installer option and WooCommerce's WordPress plugin, you'll agree that they both come with simple and straightforward installation procedures. Just a couple of clicks through the corresponding setup wizards, and you'll be done in a matter of minutes.
OpenCart then goes beyond that to avail yet another installation option. Although it's arguably complex, the manual setup procedure allows developers to holistically customize the store's underlying structure during installation.
After setting up these platforms, it's undeniable that both provide well-organized interfaces. You'll be able to understand all the core functions and find your way around right off the bat.
All in all, the winner here is OpenCart because of its dynamic setup framework. Novices can easily use the single click script option, while coders might choose to proceed with the manual procedure for extensive tweaking.
Online Store Design
OpenCart
Thankfully, OpenCart will handle most of the work for you during installation, to give you a standard store with basic functions. By default, you'll get pages layouts like Sitemap, Product, Manufacturer, Information, Home, Default, Contact, Checkout, Category, Affiliate, and Account.
Fair enough. But, let's be honest. At this level, your online store is essentially a lifeless entity. You have to tweak various elements to optimize them accordingly for robust selling.
One of the fundamental steps here, of course, is designing the overall appearance. And to help you with that, OpenCart offers a wide range of pre-designed themes. And while you might come across a couple of decent free ones, the most attractive options will cost you about $60-$70.
Then guess what? It turns out that the OpenCart market is not the only place you can source for themes. The platform is lucky enough to have a large community of developers who continue to create new themes independently. You can search for them on numerous third-party platforms like ThemeForest.
Sadly, that's essentially all you'll be able to do when it comes to designing your online store. Well, unless you have the requisite coding skills to proceed beyond this level.
Designing and styling all the little elements involves HTML and CSS programming. Consequently, you'll be forced to contract a skilled developer, then possibly guide them through the whole process to achieve your desired results.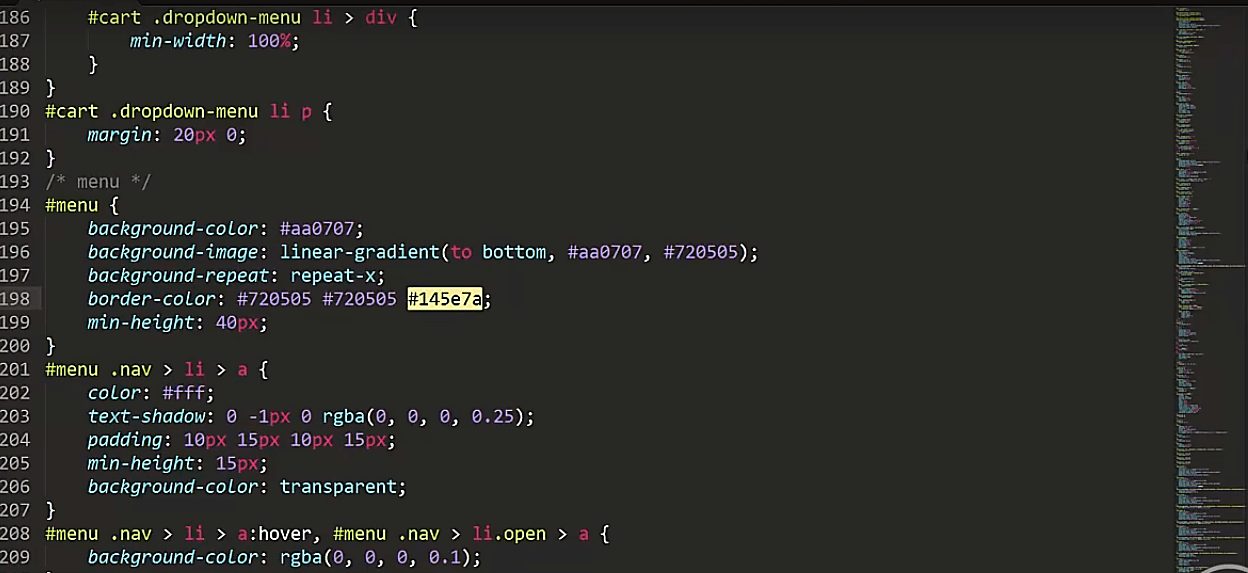 Now, the good thing about this is that nothing's impossible. You can work on the store's code to adjust the appearance and layout whichever way you want.
WooCommerce
Just like OpenCart, WooCommerce offers a wide range of predesigned themes to complement your ecommerce site. And you'll be able to get any type you can think off- including service business themes, subscription ecommerce themes, games store themes, software website themes, you name it.
Interestingly, you get a much wider variety here compared to OpenCart. And the secret is this- it just so happens that WooCommerce is not the only source. You can also check out what's available on WordPress. Some of its traditional themes can still be ideal for ecommerce.
Combined, these two platforms collectively avail tens of thousands of paid templates plus thousands of free options. And come to think of it, that alone translates to very many design possibilities, particularly if you consider integrating the themes.
That said, you'll notice that the best-optimized ecommerce themes are exclusive to WooCommerce. Although you might find some decent ones on WordPress, they can't compare to what WooCommerce offers.
And when you finally get a perfect theme for your website, you should be able to tweak some of its elements. WooCommerce open-source structure even goes ahead to provide access to its underlying source code. With the right technical skills, therefore, you can proceed beyond the default configurations to create your own unique website design.

Ultimately, the end result should be an outlook that matches beautifully with your business brand.
Verdict
OpenCart and WooCommerce attempt to simplify the whole process of designing your ecommerce site by availing pre-designed themes. Although OpenCart boasts of a wide array of free and paid options, it still fails to match up to WooCommerce- which combines with WordPress to avail a richer variety of free and paid ecommerce site themes.
If you need additional configurations, you have to delve into the platforms' underlying code. OpenCart and WooCommerce are both open-source systems that offer extensive design freedom. Consequently, you can configure them dynamically to style your store uniquely.
All things considered, WooCommerce is slightly ahead of OpenCart when it comes to the design process. Apart from the fact that it offers more theme options, you'll have a much easier time tweaking your store's design.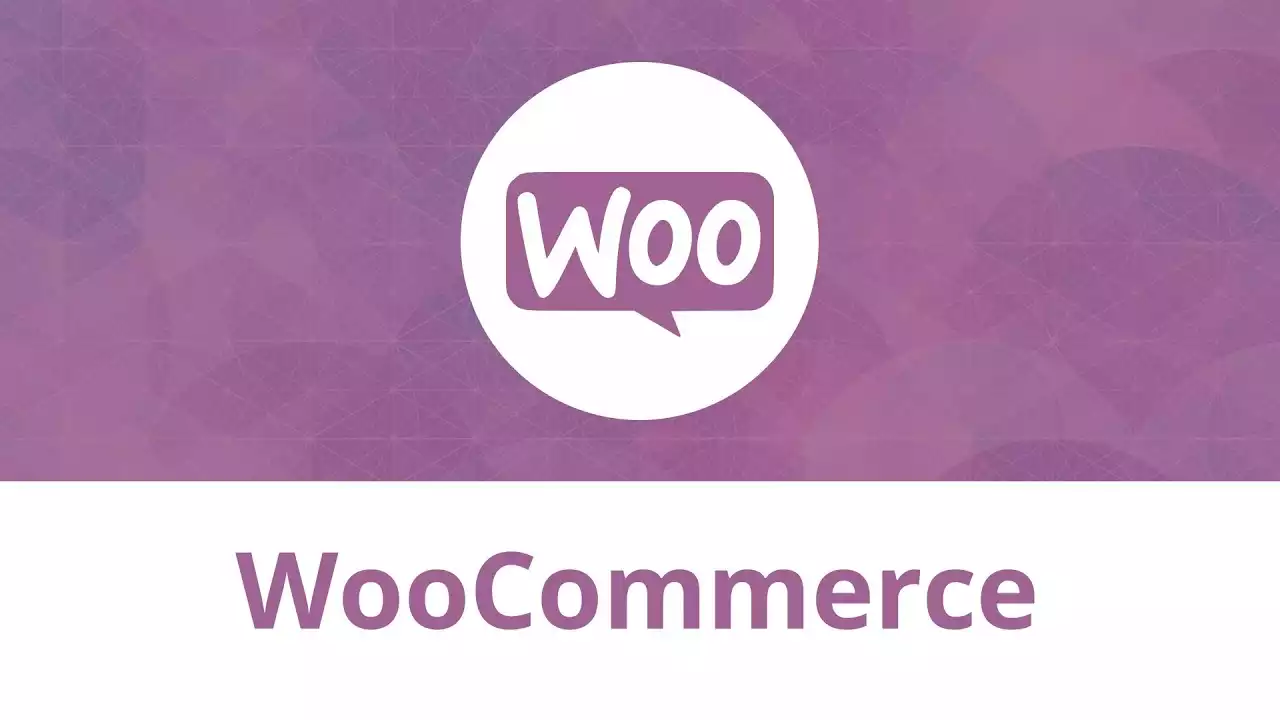 I Personally Prefer WooCommerce
WooCommerce starts off free (and can be forever) BUT, it's MUCH easier to use, has a wider ecosystem of plugins and functionality, AND has advanced paid features (if you need them). In short, WooCommerce has more approachable optionality.
Try WooCommerce First
We earn a commission if you click this link and make a purchase at no additional cost to you.
Customization
OpenCart
Now that you've set up your site's theme, the next stage will possibly involve building all your supplementary online store components. In other words, you get to attach all the fundamental functions you need to run your ecommerce business smoothly.
The first place you might want to check out is OpenCart's Marketplace. With over 13,000 extensions, you're bound to find yourself a host of complementary capabilities you can embed onto your site. And just like we've seen with its themes, OpenCart features both paid and free extensions in almost all the applicable categories.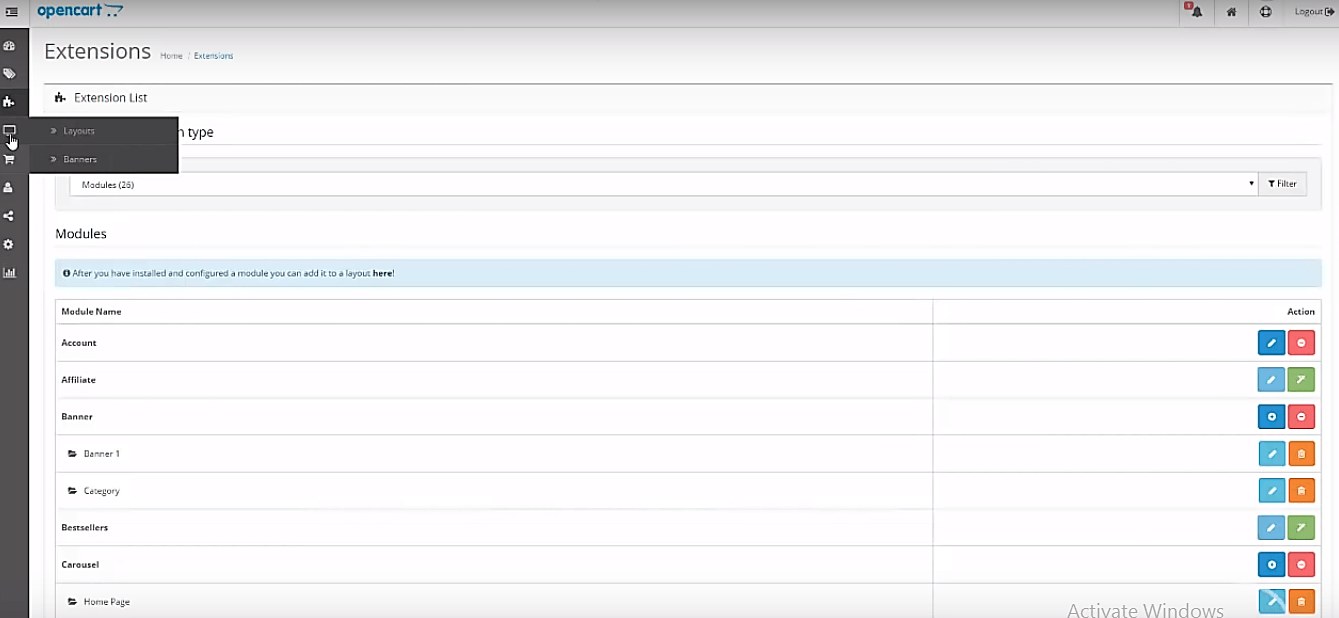 But, it doesn't end there. As your business grows, you might start considering to set up secondary online shops. And to facilitate that, OpenCart can accommodate multiple online shops on one account. You'll be able to not only coordinate but also sync them in real-time.
Sadly, heavy customizations don't come easy. You have to take a crack at the platform's underlying code to implement the changes. Consequently, you can bet it's not a game for non-programmers.
However, and rather unsurprisingly, developers love the coding privileges that OpenCart grants. And you probably should too, especially if your specific business model is a bit complicated.
Well, you might end up hiring developers alright. But, the thing about the coding approach is that there are infinite customization possibilities. You can achieve pretty much any type of online store you want.
WooCommerce
There are three possible approaches you can use to customize your WooCommerce online store.
Now, remember the platform is built on WordPress? One of the corresponding perks that come with that is the expansive WordPress market. So yes, you're right. You should be able to enhance your site by simply embedding a suitable WordPress plugin.
But, let's face it. Your choices here are pretty limited. If you need extensions that are ideally optimized for ecommerce, you have no option but to look elsewhere. Thankfully, WooCommerce provides just the right solution.
Instead of trying your luck with the standard WordPress' plugins, you could make things much easier by going for WooCommerce-specific extensions. The platform comes with a variety of pre-developed ecommerce plugins for expanding your online store capabilities.
And you know what? The customization process is not complicated at all. It only takes a couple of clicks. After searching for an extension, simply download and enable it on your site. So, you can easily tweak stuff around the store without necessarily editing a single piece of code.
Now, let's imagine you'd like something completely different- a totally unique function that you can't seem to find in the extension market. How should you proceed?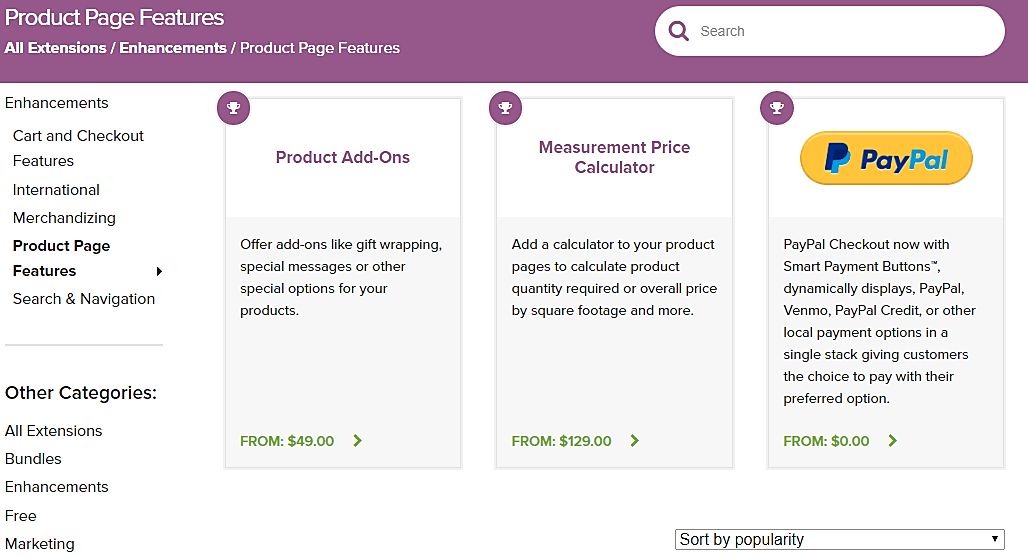 Well, here's the thing. Just like OpenCart, WooCommerce also happens to be an open-source platform. And that means one thing- you can tweak its source code to dynamically customize your site beyond what's provided by default. WooCommerce can accommodate numerous functionalities, as long as you program them accordingly.
And that presents a new challenge. If you're not good at programming, you'll have to engage a skilled developer to configure your online store.
Verdict
By availing their source codes, OpenCart and WooCommerce have won the support of many developers across the globe. Their communities continue to create powerful extensions that you can simply add to your store to customize its functions accordingly. There's a wide array of OpenCart and WooCommerce plugins on not only their respective marketplaces, but also third-party platforms on the web.
And in case you'd like heavy tweaks, you can hire a developer to edit the code based on your specifications. Both platforms provide relevant documentation to help you with that.
Although it's possible to customize your store quite expansively on either of them, I'd say WooCommerce wins this contest. In addition to its wider variety of extensions, it goes ahead to offer a much simpler plus intuitive customization process.
Store Management
OpenCart
Apart from giving you quick insights into your store's general performance, OpenCart's main dashboard grants access to its core ecommerce functionalities.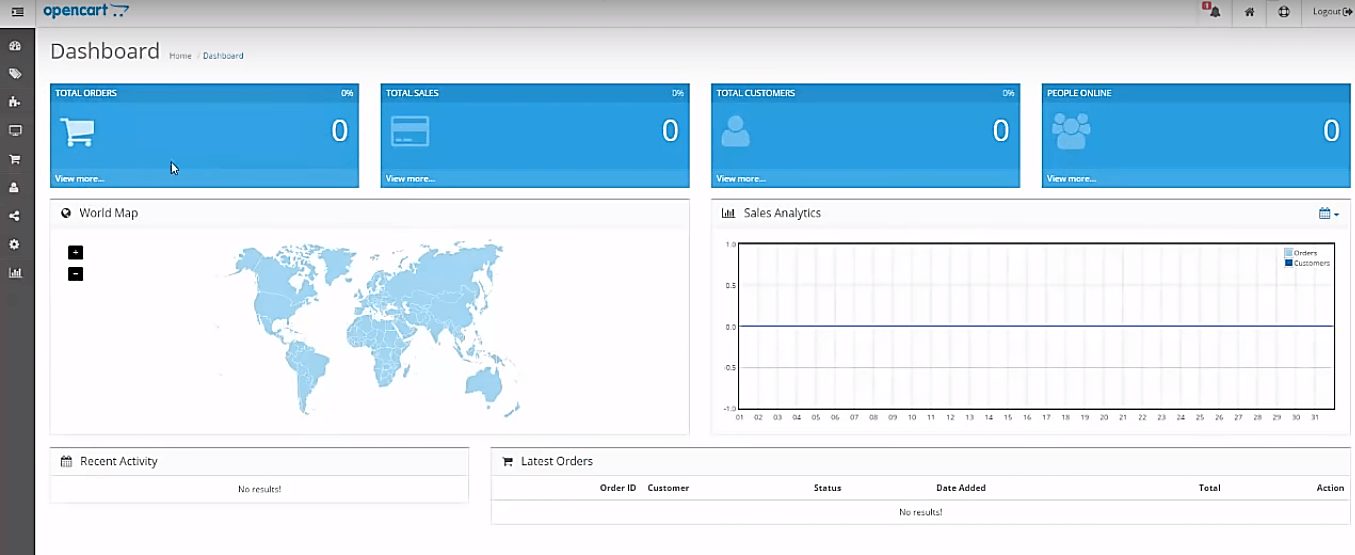 If you need to manage your inventory, for instance, you'll be glad that the platform allows you to introduce an unlimited number of items. It then complements that with infinite product categories plus their corresponding descriptions.
Then guess what? You can sell pretty much anything since OpenCart supports both physical and digital products. Therefore, if shipping stuff proves to be a challenge, you can always switch to downloadable items like music plus software.
And speaking of software, you might want to implement a subscription-based model as opposed to a one-off payment system. Well, the good thing with OpenCart is that it even comes with what is known as "Recurring Profile". This is basically where you get to manage buyer information and the consequent recurrent payments on your subscription products.
As you attempt to increase your conversion rate, you'll notice that OpenCart is also admirably flexible when it comes to the actual purchase process. You can, for example, combine two or more of its over 36 payment gateway options to accommodate multiple payment modes.
Then to top it off, you also get a host of domestic and international shipping options. You'll be able to fulfill your order through companies like USPS, Royal Mail, FedEx, etc.
And that barely covers the basic services. You can expand your store further by integrating multiple OpenCart extensions, as well as configuring the underlying source code.
WooCommerce
WooCommerce comes with pretty much the same ecommerce management structure we've explored on OpenCart. It seeks to provide a full-stack framework for coordinating your site's inventory, customer profiles, sales, order fulfillment, and payments.
The catalog management function itself is pleasantly versatile to support all types of businesses. Sellers can add physical, virtual, plus digital products. Or better yet, combine them to form a dynamic online store.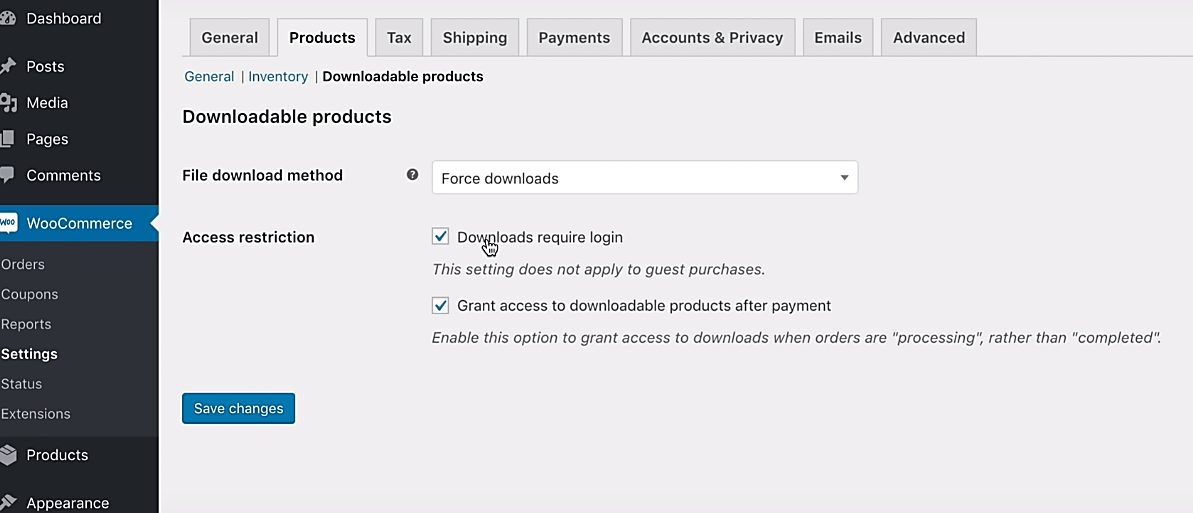 If you're thinking about such an ecommerce model, you'll certainly love the fact that WooCommerce doesn't place limitations on its product variations. You're allowed to define different product categories as you edit inventory photos and prices.

Interestingly, you don't even have to sell your own products. WooCommerce supports the integration of affiliate items from third-party websites. Consequently, you can set up a parallel revenue stream that takes advantage of other popular brands.
And to enhance your lead generation capabilities, WooCommerce provides a host of marketing and lead engagement features. Its inbuilt blogging system, for example, should come in handy for content marketing.
You might even consider accelerating the subsequent conversion process by embedding product or checkout shortcodes on pretty much any webpage. That alone allows you to sell without necessarily redirecting your site visitors to the primary product sales page.
Then to help you boost your sales numbers further, WooCommerce supplements all that with various promotion functionalities. Apart from discount coupons, you can take advantage of the platform's up-selling and cross-selling capabilities to drive sales.
Customers, on the other hand, could explore product options by their respective reviews plus ratings. And when buyers proceed to the subsequent stages, the entire shopping process is synced in real-time with your inventory management along with order fulfillment functions.
Speaking of which, you'll be able to harmonize stock levels, track the whole fulfillment and shipping process, provide multiple payment options, adjust taxes accordingly, view customer profiles, generate corresponding reports, etc.
And yes. Just like OpenCart, your options are always open. WooCommerce allows you to enhance your store management functions through its extensions, or possibly by customizing the source code.
Verdict
It's pretty obvious that OpenCart and WooCommerce are built to facilitate the entire management framework. Online sellers can publish both digital and physical products, provide subscription-based options, control inventories across several stores, sell on multiple channels, track customers by their profiles, offer different payment systems, fulfill orders accordingly, access various shipping services, follow up on order shipping and delivery, plus much more.
And what's even better? Nothing is static here. The management functions can be restructured infinitely- since both platforms come with source code that can be rewritten, plus lots of ecommerce plugins.
That said, this contest is more or less a tie between the two platforms.
Opencart vs WooCommerce Pricing
OpenCart
OpenCart is a free open source ecommerce platform for building an ecommerce website with.
Sounds good. But, don't let that fool you. Not one bit. After downloading and installing OpenCart for free, prepare yourself for possible subsequent payments.
At the very least, you should budget for site hosting. A good service provider charges about $4 a month for a typical online store.
Next is store building and customization. Although OpenCart avails a diverse array of free themes and extensions, the truth of the matter is that the best come at an additional cost. You should expect to pay about $16 to $99 for an ideal site theme, as well as $10 to $489 for each solid plugin.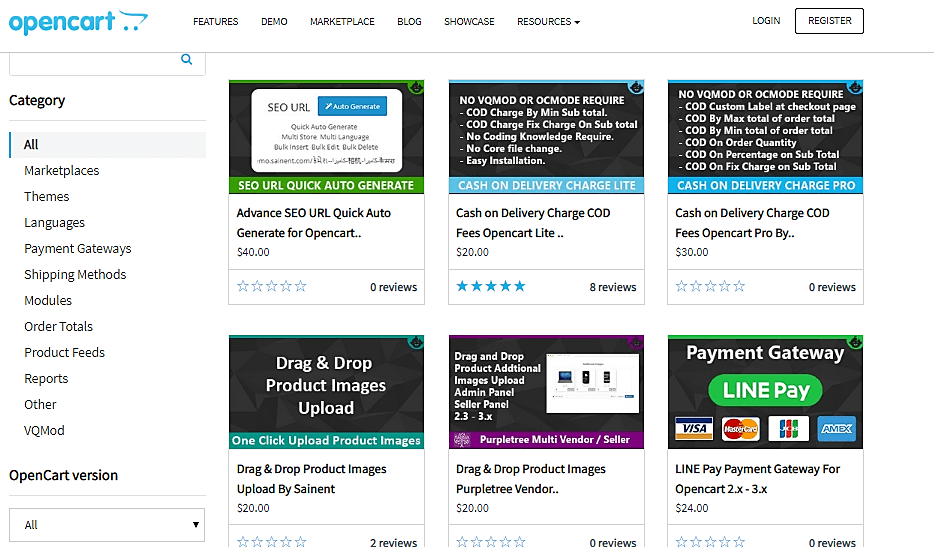 And that's beside the developer's fees. Plus, of course, the payment processing charges for each sales transaction when customers start purchasing.
In the end, therefore, each online store on OpenCart has its own set of bills. What you incur largely depends on the services and extensions you acquire for building as well as running your ecommerce site.
WooCommerce
Acquiring WooCommerce won't cost you either. But, the bills start trickling in as soon as you begin creating and customizing your store.
Registering your domain, for example, might need about $15 per annum. Then hosting, on the other hand, costs anywhere between $4 and $5,000 a month.
But, that's only the first part. Expect to incur additional expenses as you proceed to acquire themes for styling your site, plus extensions for powering your ecommerce processes.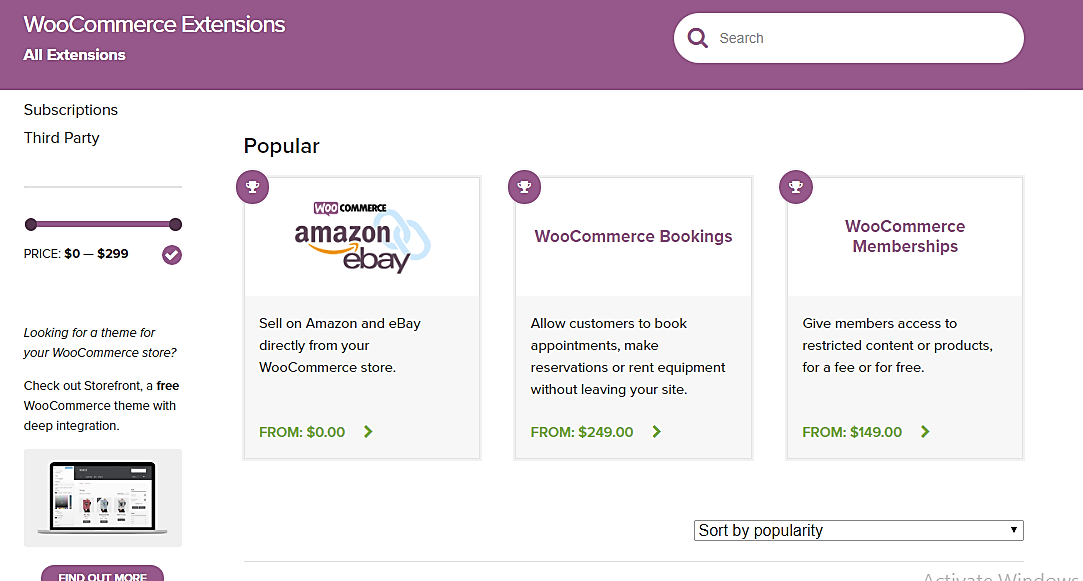 Verdict
WooCommerce and OpenCart are essentially open-source e-commerce platforms that are available for free. However, setting up and running a store on either of them comes at a price. In addition to hosting, you'll possibly pay for themes and extensions, as well as coding services in case you hire a developer. Some of the resultant charges could be one-off, while others may proceed to recur periodically over the long haul.
Since the overall pricing structure is the same, we can conclusively agree that none of these platforms is guaranteed to be cheaper than the other. What you end up paying on either depends significantly on your corresponding ecommerce business framework.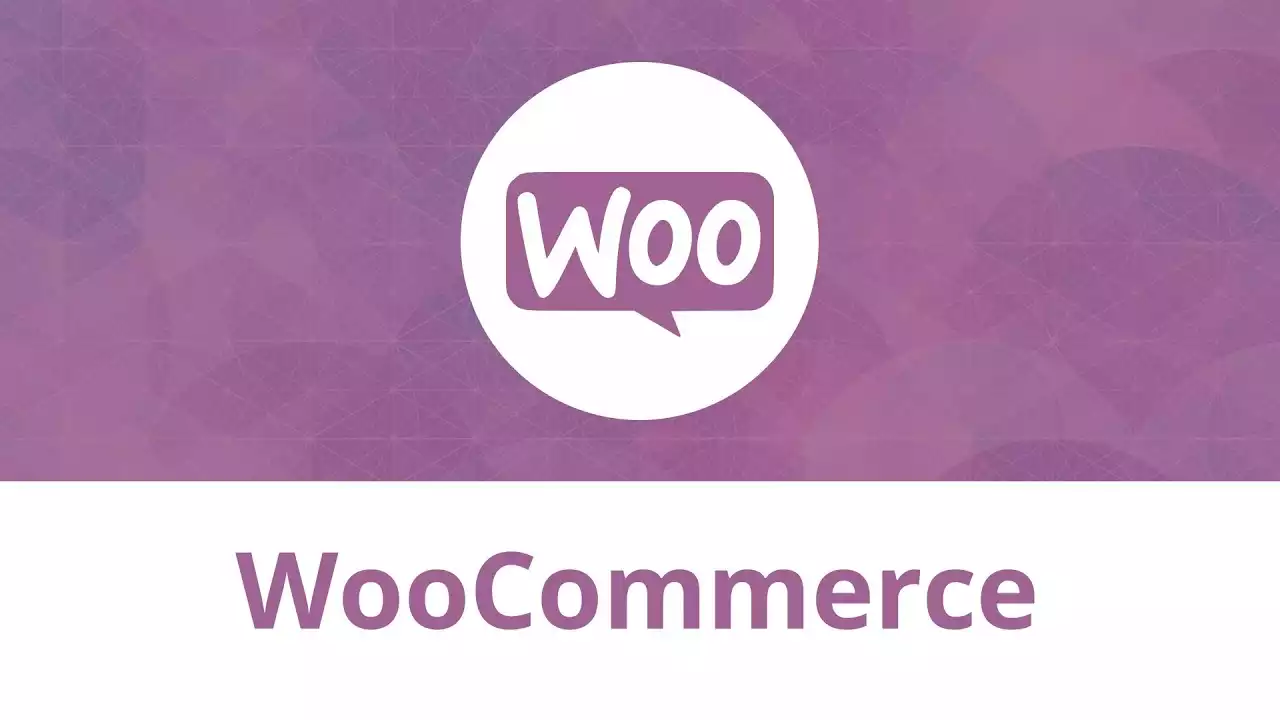 I Personally Prefer WooCommerce
WooCommerce starts off free (and can be forever) BUT, it's MUCH easier to use, has a wider ecosystem of plugins and functionality, AND has advanced paid features (if you need them). In short, WooCommerce has more approachable optionality.
Try WooCommerce First
We earn a commission if you click this link and make a purchase at no additional cost to you.
E-Commerce Website Summary: OpenCart or WooCommerce?
Overview

OpenCart and WooCommerce were both built to provide online store capabilities for all types of businesses.


While OpenCart is an open-source platform that exists as a standalone solution, WooCommerce is offered as an open-source WordPress plugin.


WooCommerce was developed for WordPress users seeking to convert their sites into ecommerce stores.


OpenCart targets even individuals who don't necessarily own sites.


Both platforms are user-friendly


Both platforms offer extensive ecommerce customization capabilities. OpenCart avails extensions while WooCommerce comes with numerous integrations.


They both provide a wide range of themes for adjusting site layout.



Setting Up

WooCommerce's WordPress plugin and OpenCart's single click script installer make the setup process simple and straightforward. It only takes a few steps on their installation wizards.


OpenCart provides an alternative manual setup option. While it can be technically challenging, this option is suitable for extensive customization.


WooCommerce and OpenCart have been built with simple, well-structured dashboards.


OpenCart wins the setting up comparison contest, owing to its versatile approach. Non-coders get the simple single click script installer, while developers can take advantage of the manual option for increased flexibility.



Online Store Design

To make design conveniently easy, OpenCart and WooCommerce provide many free and paid pre-developed themes.


WooCommerce users can also acquire themes from WordPress.


OpenCart users can find more compatible themes in third-party sites.


To customize the appearance further, you can work with the open-source code on both OpenCart and WooCommerce.


WooCommerce's design process is more intuitive than OpenCart's.


WooCommerce is much simpler since it provides a straightforward design process with its numerous customizable themes.



Customization

OpenCart and WooCommerce are supported by developers worldwide, who've come up with many effective customization extensions.


Apart from their individual marketplaces, OpenCart and WooCommerce extensions are available on other websites.


You can go deeper into OpenCart's and WooCommerce's source codes to configure your store further.


OpenCart and WooCommerce provide programming documentation.


While both support extensive tweaks, WooCommerce is the winner here because it's easier and more intuitive.



Store Management

OpenCart and WooCommerce support all the primary ecommerce processes- inventory management, order fulfillment, sales tracking, payment processing, shipping, reporting, marketing, etc.


You can adjust the processes on both OpenCart and WooCommerce thanks to their versatile open-source coding, plus a wide range of functional extensions.


More or less a tie.



Pricing

You won't pay anything to acquire and install WooCommerce or OpenCart.


Charges on both platforms apply only when it comes to hosting, domain registration, acquiring themes and extensions, hiring coding professionals, processing payments, as well as running various plugins.


Bottom Line: I'm a big WordPress user + not technical enough to fully benefit from the open source OpenCart features (not a big PHP guy). This – plus some of WooCommerce's more advanced paid features – means that WooCommerce wins the battle here for me.
That said, the OpenCart ecommerce solution is still a great option, especially if you have zero budget to spend and just need something good to get started with.
Now that we've covered all the critical features, where would you rather set up your online store? And would you be kind enough to explain why?
Here are related articles you may be interested in:
Have you considered Magento Commerce vs OpenCart? Magento open source is another great option IF you can bring your own website development team (or find a Magento developer for the Magento platform).
What about WooCommerce compares to Ecwid? Lastly, check out how market leader Shopify contrats with OpenCart.