Last Updated on May 31, 2023 by Ewen Finser
Search engine optimization (SEO) is a crucial aspect of any successful eCommerce website. Data-wise, organic search accounts for about 53.3% of global web traffic.
You can have the best products and the best prices, but with poor SEO practices, you will never generate the level of traffic that your eCommerce website needs to succeed.
It is vital to find an eCommerce platform optimized for SEO. But what does this mean?
What makes one eCommerce platform better than another for SEO?
While most eCommerce platforms have a certain degree of SEO support, some go above and beyond what is necessary to provide a highly optimized eCommerce experience to meet your SEO requirements.
As you read on, you will discover what makes an eCommerce platform SEO-friendly and some of the best e-commerce platforms for SEO.
Best Ecommerce Platforms for SEO
Magento
Top Features to Consider in Ecommerce Platforms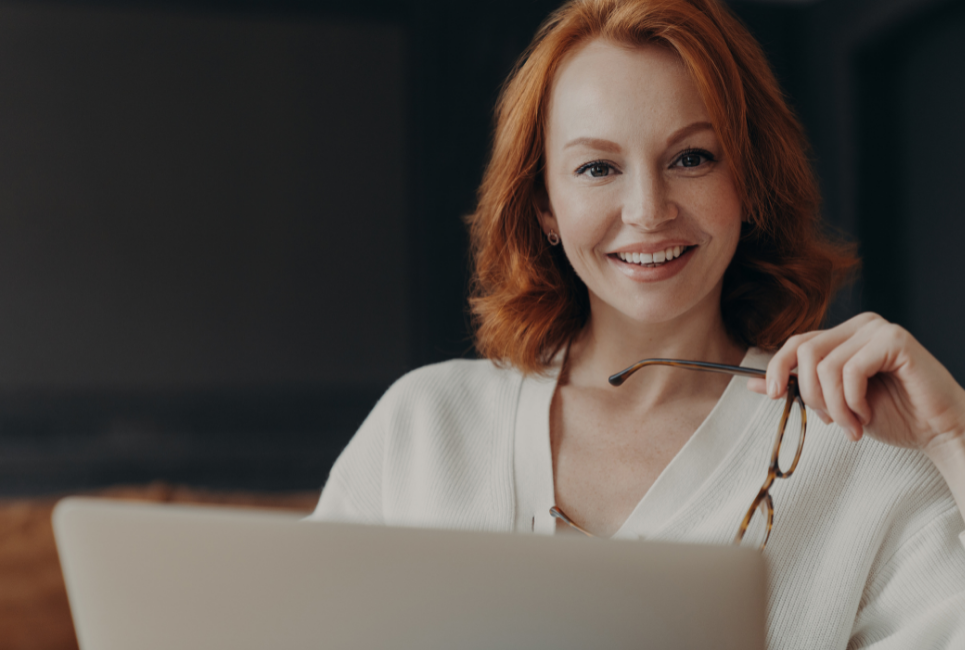 Understanding the potential SEO functionality of each eCommerce platform you consider is vital to your website's success. SEO-friendly features vary from platform to platform.
Here are some of the most common features you should look for in your eCommerce platform:
1. Site Speed
Fast is always better. A sluggish site means a poor user experience, which directly affects search engine ranking. For instance, as the page loads from 1-10 seconds, the possibility of a bounce increases by about 123%.
The best eCommerce platforms should offer quick load times for your site. Look out for hosting capabilities that optimize server response times to accommodate the increasing demands of eCommerce websites. Leverage browser caching, scale images and optimize their sizes, minify scripts, and leverage CDNs to improve site speed.
2. Canonical Website URLs
Canonical website URLs are essential features in an SEO-friendly eCommerce platform. A canonical URL is a preferred web address that you designate for your content across all pages. By default, each page on your site may have its URL, which means that search engines may index multiple URLs for the same webpage.
It not only causes confusion for search engines but can also devalue your site's coverage and hurt overall search rankings if followed by several no-follow tags. The best eCommerce platforms allow you to configure canonical website URLs and 301 redirect your old webpages to the correct URLs.
It will help you consolidate your links, avoid duplicate content issues, and allow search engines to index web pages with a single URL for an optimized user experience.
3. Customizable HTML
Most eCommerce platforms provide some level of control over the HTML <head> tags for meta information, such as titles and descriptions. Some, however, offer more flexibility than others.
It is important to ensure that your eCommerce platform provides a way for you to customize meta information in the <head> section of each page on your site. Not only does this allow you to add important SEO text and keywords easily, but it also allows you to make sure they are aligned with your brand's voice and tone.
4. Indexing Control
Some eCommerce platforms offer more in-depth indexing control than others, providing you with the ability to dictate which pages are visible in search engine results.
Indexing control is important because it allows you to control which pages are visible to search engines without drastically affecting your website's appearance. The best eCommerce platforms provide fine-tuned indexing control to meet your eCommerce SEO goals.
5. Sitemap Features
Whether you need a sitemap for the convenience of search engines or accessibility purposes, your eCommerce platform should be able to generate a sitemap for you. The best eCommerce platforms allow you to create a sitemap for your eCommerce website to meet all of your needs.
6. Mobile Optimization


There are more than six billion smartphone users worldwide, and their numbers are growing every day. If your website isn't optimized for mobile devices, you miss out on a massive share of that audience.
Having an eCommerce platform with mobile optimization ensures that your site is accessible to everyone. For instance, an eCommerce platform should allow you to adjust font sizes and load times for different devices.
Best Ecommerce Platforms for SEO
The best eCommerce platforms for SEO are easy to use, flexible, and optimized for every stage of the funnel. If you're looking for an enhanced user experience with great SEO strategies in place, these platforms are a great option.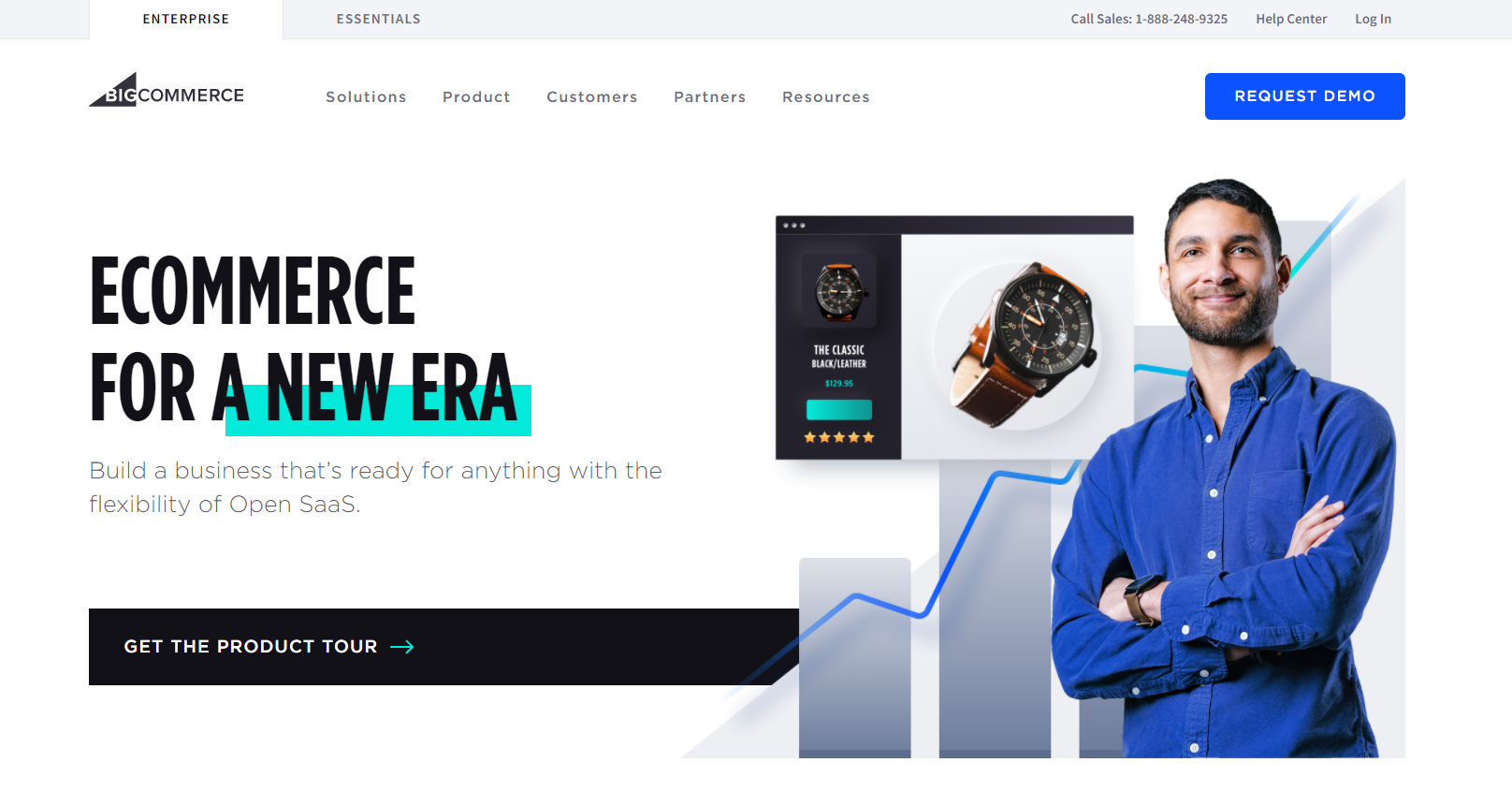 BigCommerce has earned a reputation as one of the best eCommerce platforms to use for your SEO needs. It's easy to configure and offers flexibility when customizing meta information and HTML <head> tags, including titles and descriptions.
Additionally, it provides indexing control, sitemap features, and SEO-friendly URLs. You don't need to have any coding experience to use BigCommerce, making it accessible even for novice users.
BigCommerce is a software as a service (SaaS) eCommerce platform, meaning you don't need to worry about maintaining your website's servers. It is fully customizable and secure with 24/7 customer support.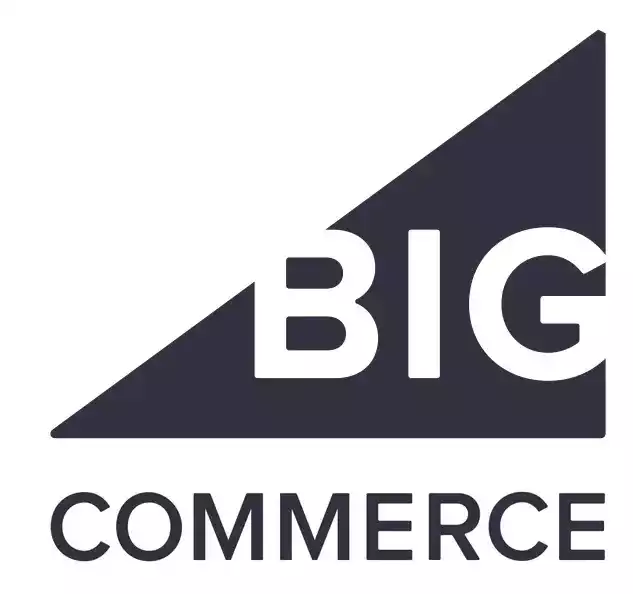 Why do I prefer BigCommerce?
Seamlessly list, optimize, advertise, sell and fulfill products across 100+ channels. All the capabilities of enterprise ecommerce—without the cost or complexity.
Request your Demo
We earn a commission if you click this link and make a purchase at no additional cost to you.
BigCommerce Features
Some of the best features offered by BigCommerce include:
12 free templates

Drag and drop page builder

Blogging functionality

SEO tools

Customizable CSS and HTML

PayPal integration

POS functionality

Professional reporting

Multi-currency selling
The comprehensive suite of tools offered by BigCommerce makes it a perfect platform for new and experienced users alike. You can also unlock more features by upgrading your BigCommerce plan.
BigCommerce has four pricing plans:
BigCommerce offers a 15-day free trial. The free trial gives you access to most BigCommerce features, including some of those only available in the premium plans.
BigCommerce Pros
Free themes

International selling

Easy to use

Flexible visual design tools

Comprehensive customer support

PCI compliant
BigCommerce Cons
Limits on annual sales

Strict branding guidelines

Additional pricing for add-ons
Further Resources on Optimizing Your BigCommerce Store:
Further Reading on BigCommerce vs Other eCommerce Store Platforms:
2. Shopify: Best for Beginners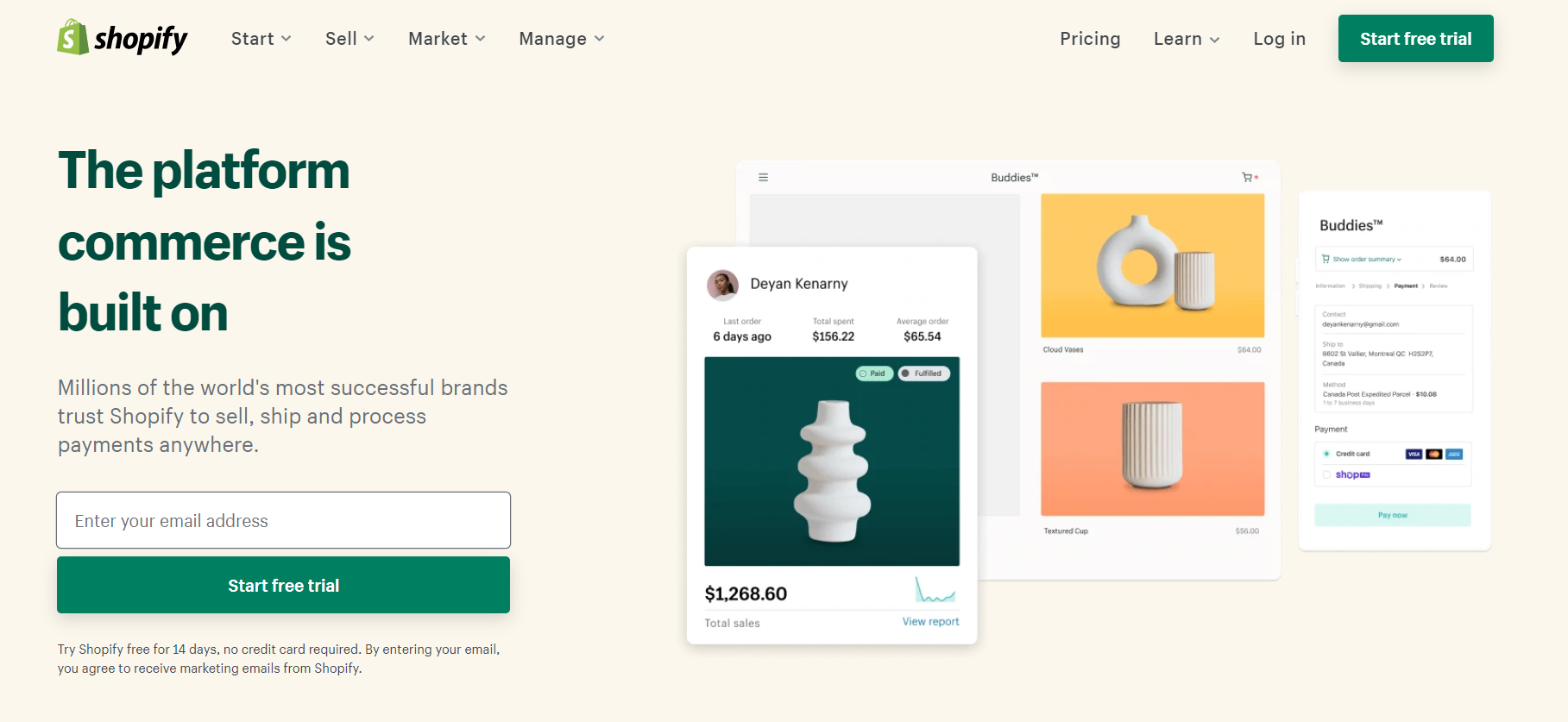 When you search for eCommerce platforms for SEO, one of the first results is likely to be Shopify. Shopify is a user-friendly platform designed to attract novice users.
It offers many features that improve the eCommerce SEO experiences, such as social sharing buttons and blog functionality. It also has indexing control and all the necessary tools to generate a sitemap for your website.
Shopify offers numerous plugins that add more features to your site. For instance, you can choose from different analytics and SEO plugins to help improve the SEO of your website.
You can integrate your Shopify store with Google Analytics to easily track traffic and sales. The platform also has an extensive knowledge base and a vibrant online community where you can find help to address any issue.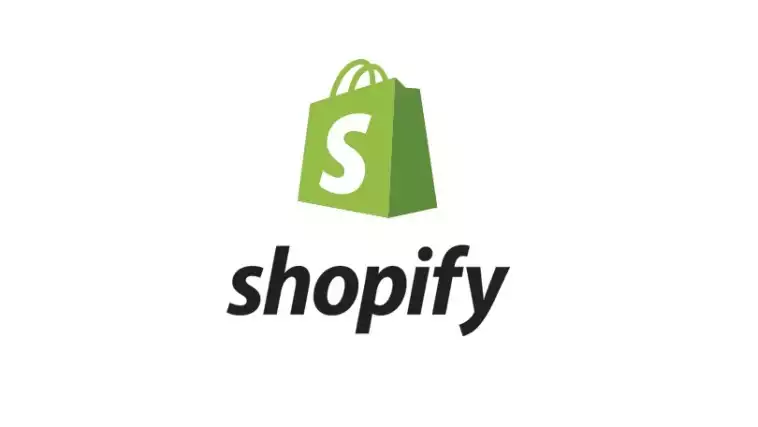 Why Shopify Wins
There are PLENTY of ecom platforms out there. Only one has a true NETWORK effect that can catapult your growth. Shopify has thousands of developers building apps and a robust ecosystem of integrations. This cannot be ignored. #ShopifyWins
Try Shopify First
We earn a commission if you click this link and make a purchase at no additional cost to you.
Top Shopify Features
Customizable templates

Secure checkout

Easy to use

Access to a large selection of themes and apps

Auto calculate shipping prices

Facebook integration
The tools available within Shopify make it easy to generate meta descriptions and titles, even if you don't have any knowledge of HTML. The SEO reports make optimizing your site's SEO an effortless process.
Shopify offers three pricing tiers:
The Shopify pricing plan has a 14-day free trial with access to most features.
Consider Also: The differences between Shopify vs Shopify Plus.
Shopify Pros
Fully customizable design

Large selection of themes and apps

Good customer support

Google analytics ready

Easy to use

Many plugins

Top blogging features

Ecosystem of Shopify SEO experts
Shopify Cons
Inability to edit robots.txt files

Inability to change URLs

Not as friendly for search engine optimization as BigCommerce
Further Reading on Shopify Ecosystem Apps & Tools:
Further Reading on Shopify Tutorials and Guides
Further Reading on Shopify vs Other eCommerce Website Platforms:
3.WooCommerce: Best for WordPress Natives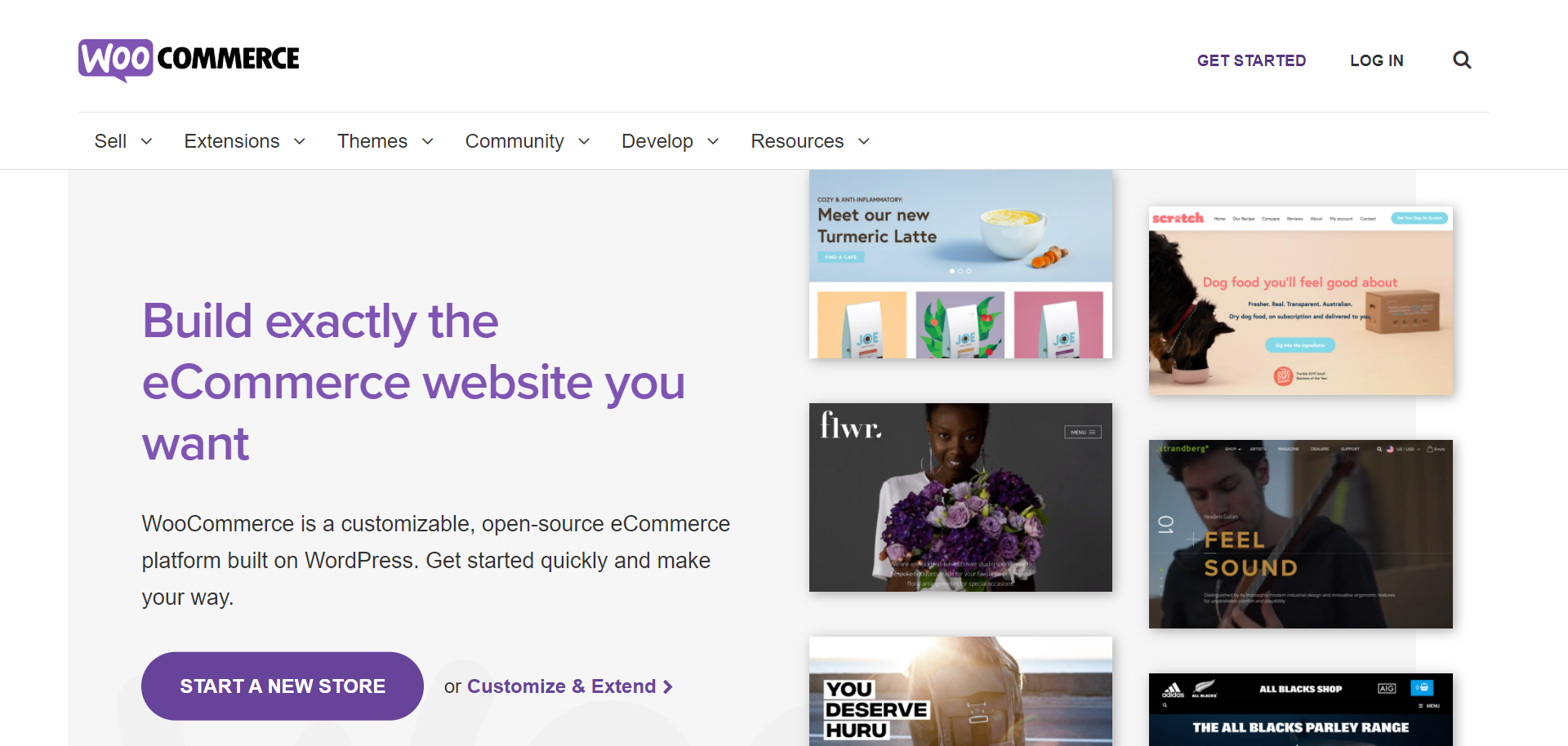 It's easy to see why WooCommerce is another top choice when you're looking for eCommerce platforms for SEO. It's a powerful and flexible platform that provides more tools than you would expect from an open-source tool.
WooCommerce is a WordPress plugin, which means it's built on the popular WordPress platform. It does have its necessary hosting, but you can also host your website with WordPress to save money.
WooCommerce is constantly changing and improving with frequent updates. It boasts numerous plugins with many features, such as improved eCommerce SEO, conversion rate optimization (CRO), stock control, and social media integration.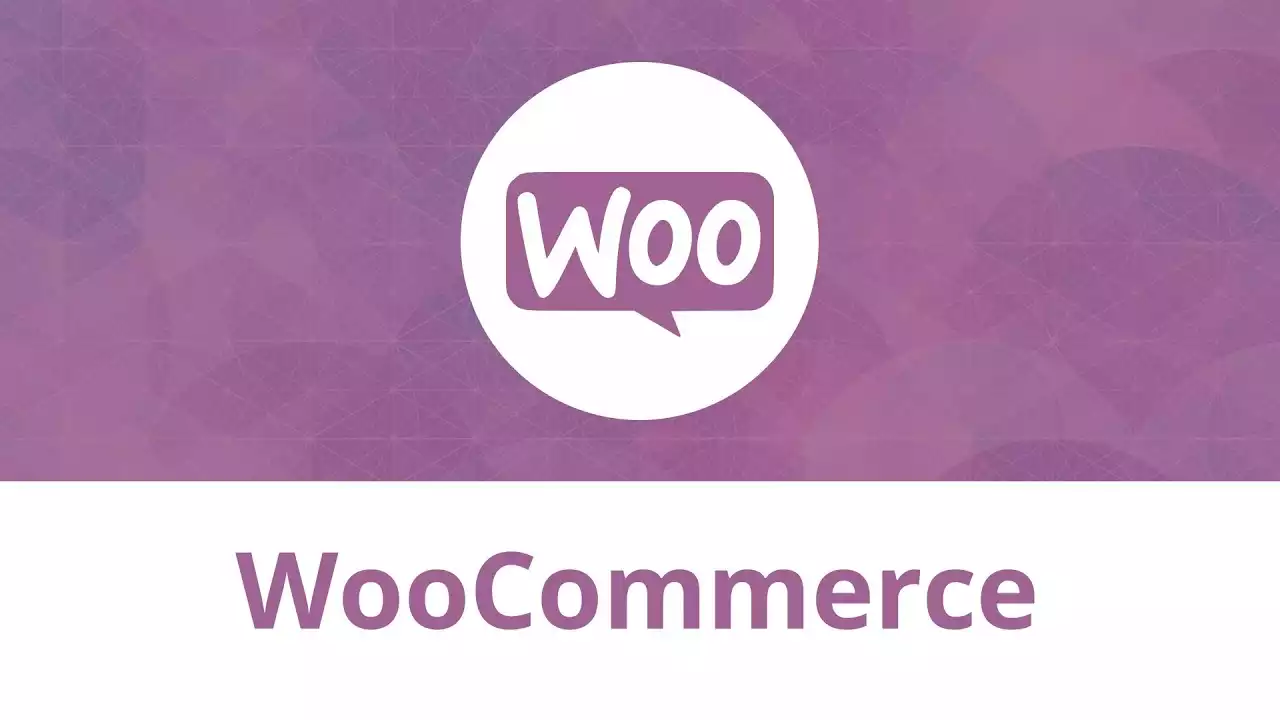 I Personally Prefer WooCommerce
WooCommerce starts off free (and can be forever) BUT, it's MUCH easier to use, has a wider ecosystem of plugins and functionality, AND has advanced paid features (if you need them). In short, WooCommerce has more approachable optionality.
Try WooCommerce First
We earn a commission if you click this link and make a purchase at no additional cost to you.
WooCommerce Top Features
Over 400 extensions

Built on WordPress

Built-in blogging section

Fully customizable design

Excellent SEO feature options

Social media integration

Extensive documentation

24/7 customer support
Most developers consider WordPress as one of the best platforms for SEO. WooCommerce uses WordPress as its foundation and shares many SEO benefits.
WooCommerce is open-source software, which means it's free. However, you have to pay to use some extensions and pro features.
WooCommerce Pros
Open development community

Frequent updates

WordPress foundation

SEO friendly features

Extensive documentation and community support
WooCommerce Cons
Designed with developers in mind

It's WordPress specific
Further Reading on WooCommerce Apps & Tools:
Further Reading on WooCommerce vs Other Online Store Options:
4. Wix: Best for Market Automation

Wix is a website development platform that provides an eCommerce solution. It's easy to use and offers online store-building tools, making it one of the top eCommerce platforms for SEO.
Wix is a cloud-based platform, which means you can access it from any device. You don't have to download files or install anything, which helps make it an accessible solution for beginners and more experienced users alike.
There are more than 500 free templates to choose from, which can save you time if you're looking for a more hands-on approach. However, it also has the Wix Editor feature to create your template or modify existing ones.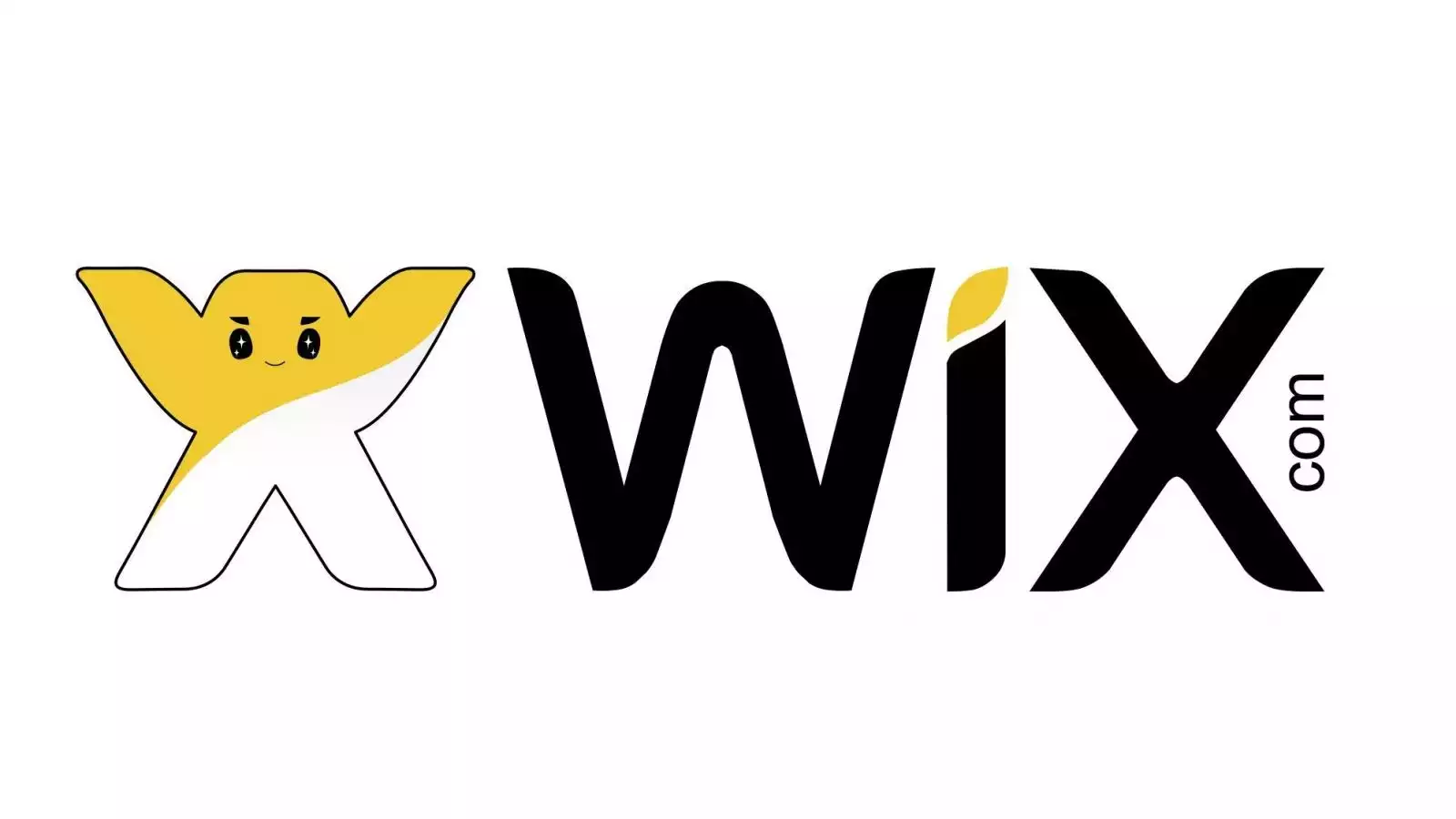 I Would Start with Wix
Wix is incredibly easy to get started with. You can launch with an elegant design and they have functionality (and plans) for every business model. Start with Wix. You can always graduate to something more advanced, later.
View Wix Plans
We earn a commission if you click this link and make a purchase at no additional cost to you.
Wix Top Features
Drag and drop functionality

Ability to design logos

Real-time shipping and tracking

Supports digital products
Wix also comes with a robots.txt editor that lets you edit the file to help improve your site's SEO. Canonical tags and bulk 301 redirects are also available.
Wix Pricing
Wix has four pricing plans:
All the plans come with 24/7 customer support, which you can access through various channels, including phone or live chat. Wix provides a 14-day money-back guarantee for all of its plans.
Wix Pros
You don't need any coding language

Ability to connect with Google Analytics & Google Search Console

Access to the log files

Smart caching

Structured data
Wix cons
Slow at page loading

You can't change to another platform
Further Reading on Wix Alternatives for eCommerce:
5. Magento: Best Self Hosted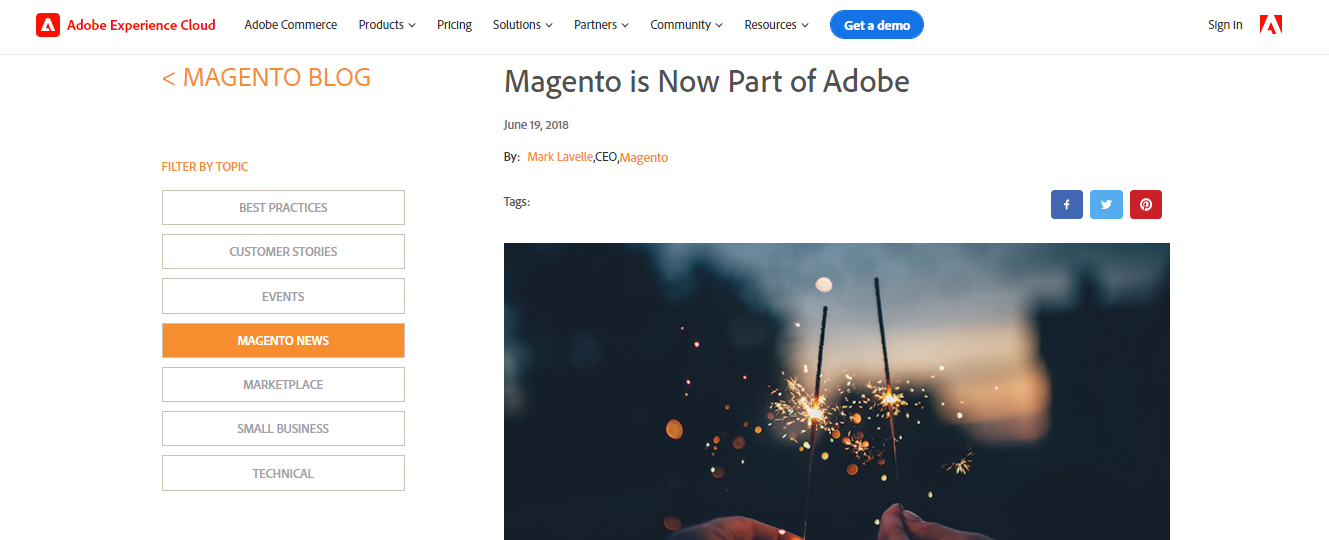 Magento is a feature-rich eCommerce platform that gives you more control over your site. Magento is known for its flexibility and extensive features, making it one of the top eCommerce platforms for SEO.
Magento is now part of the Adobe product suite with more than $100 billion in yearly gross revenue. It's not the easiest platform to use but is a powerful eCommerce solution. You can install several plugins to add new functionality to your site.
You can also add third-party extensions to create a robust eCommerce store. For SEO, several extensions provide CRO features to improve your site's page loading times.
Magento Top Features
Product browsing

Catalog management

Marketing tools

SEO

Payments and shipping
Magento has an intuitive interface with drag and drops capabilities. However, it takes time to master the system.
Magento Pricing
Magento doesn't disclose its pricing on the website. However, you can contact the sales team for a demo and quote.
Magento Pros
SEO friendly features

Extensions for CRO (i.e., site speed)

Advanced product management

24/7 customer support

Flexible and scalable
Magento Cons
Steeper learning curve

Hosting can be expensive
Further Reading on Magento Compared to Other Alternatives:
6. Volusion: Best for Ecommerce Operations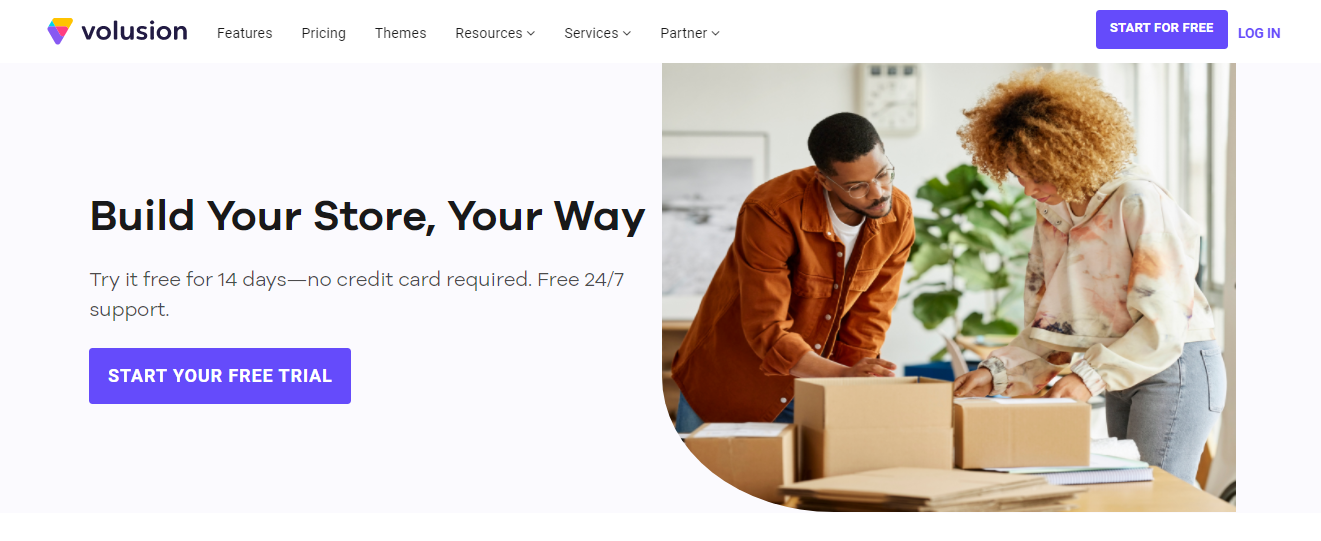 Volusion is a hosted eCommerce platform that offers eCommerce store-building tools to create beautiful online storefronts. It allows you to sell easily by providing features like SEO management and add-ons to add new functionality.
Volusion is a hosted platform, meaning the site is on its servers, and you don't need to worry about hosting. It's easier to get started with Volusion, especially for beginners. You don't have to worry about page loading time or storage space.
You can connect with your favorite tools and checkout options to start selling easily. An SEO management feature is also available to help improve your site's search engine ranking.
Volusion Top Features
Marketing tools

Credit card processing

SSL certificates

Custom domain

Navigation editor

Search functionality
The CSS editor features allow you to design the site's look and feel. The navigation editor lets you add new pages to your site without technical expertise. Not to forget the 24/7 customer support that you can access through phone or email.
It also comes with custom page titles, meta descriptions, and custom URLs. You have access to the Robots.txt editor and the sitemap generator to help find errors and optimize your site.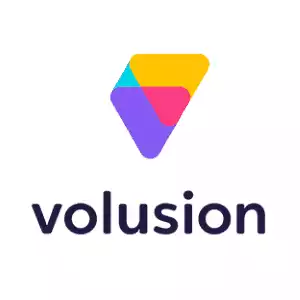 Volusion has four pricing plans:
Pricing depends on features and functionalities added to your site. However, it offers built-in SEO tools for all its pricing plans. Volusion has a no-risk 14-day free trial, providing you the time to review your needs and decide whether Volusion is right for you.
Volusion Pros
Drag-and-drop interface

No transaction fees

Dedicated support for SEO

No hosting required

Customer support through phone and email

Free 14-day trial
Volusion Cons
Limits on sales

Lack the blogging feature

The site loads slowly, sometimes
Further Reading on Volusion Alternative Platforms Compared:
Other Ecommerce Platforms for SEO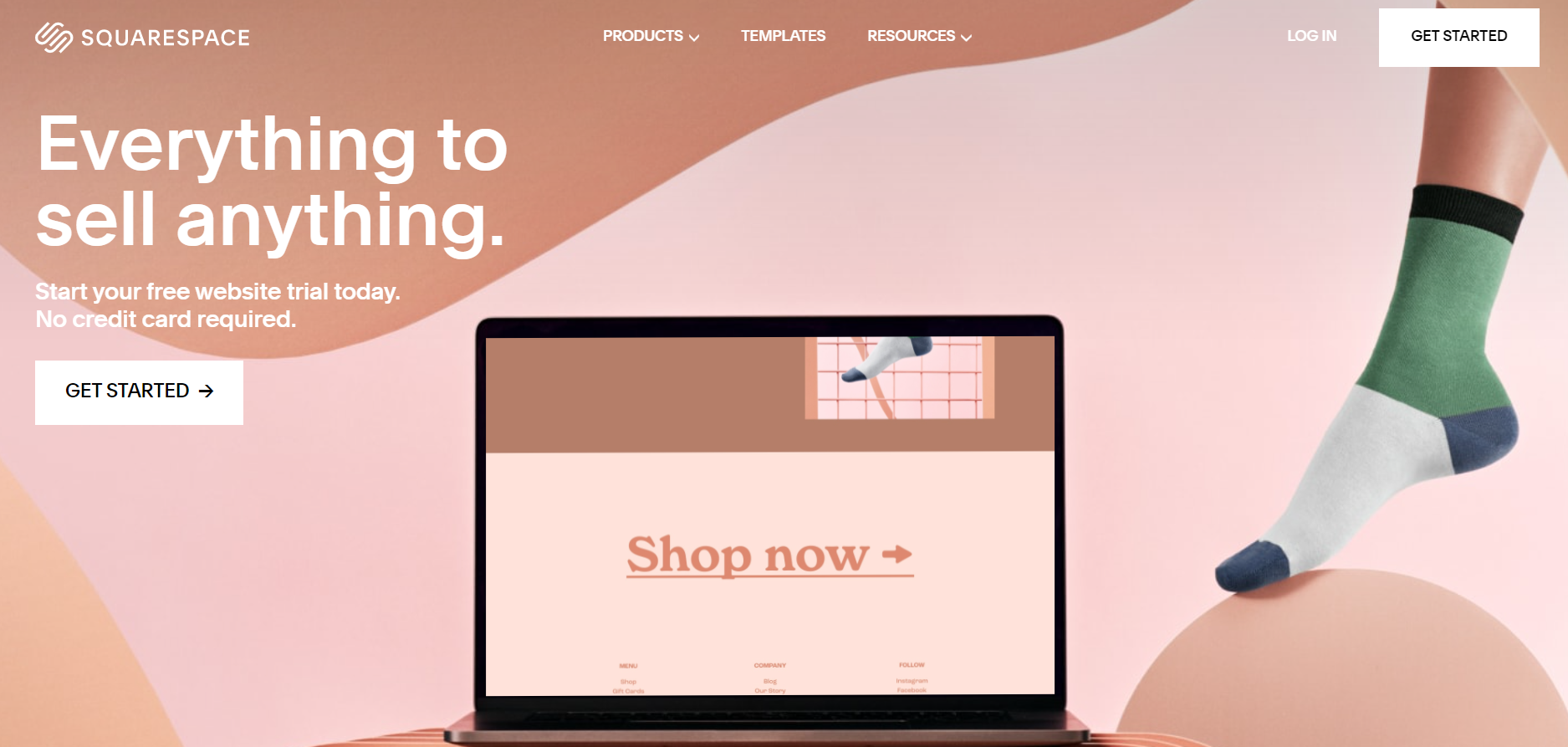 Below is a list of other top-rated e-commerce platforms for SEO you can review:
Zyro

3dCart
FAQs
Question: What eCommerce platform is best for SEO?
Answer: The best eCommerce platform for SEO is BigCommerce. It provides you with the opportunity to use SEO on your site, track backlinks, and feed external sites. Bigcommerce gives you a flexible and scalable platform to grow your business.
Question: How can I do SEO for an eCommerce website?
Answer: The best way to do SEO for an eCommerce site is by optimizing the content on each of your product pages. Use relevant keywords, write product descriptions, and use those keywords to optimize your content. You can also improve site loading speed and build high-quality backlinks for your site.
Question: Is SEO important for eCommerce?
Answer: SEO is an important factor for any eCommerce business. It allows you to create an online presence for your business. It helps increase site traffic and keep customers coming back by maintaining a high ranking in search engines such as Google, Bing, or Yahoo.
Conclusion on the Top SEO Friendly eCommerce Platforms
The best eCommerce platform for SEO provides features that help improve your site ranking on search engines. It should also have SEO management tools, SEO-friendly hosting, and a flexible design interface.
They help improve your site's SEO score by providing methods to track backlinks, manage page titles and meta descriptions, optimize the loading time of pages, etc. BigCommerce, Shopify, WooCommerce, Magento, and Volusion stand out as the best eCommerce platforms for SEO.
Further Reading on eCommerce Platforms by Function: