Last Updated on September 29, 2022 by DMEditor
Read on to discover the best project management tools similar to Nutcache so you can enjoy making an informed decision.
When you run your business on a project basis, getting things done is uber important to ensure top-notch productivity, profitability, and efficiency. With advances in project management tools and PM technology, you can now choose from a selection of the best project management software solutions to run your project from beginning to end.
Nutcache provides such a solution—and there are several Nutcache alternatives that can handle your projects as well.
But before we delve into reviewing the best alternatives to Nutcache, how about a quick recap of what Nutcache does?
That way it will be crystal clear to get what a worthy Nutcache replacement should feature, do, and help you accomplish in your small to medium project management needs and more.
Bottom Line Up Front Summary: I personally prefer the comprehensive and easier to use monday.com here OR the interoperabile and lightweight Wrike platform here.
Top Nutcache Alternatives
Let's dive right in, shall we?
Editor's Choice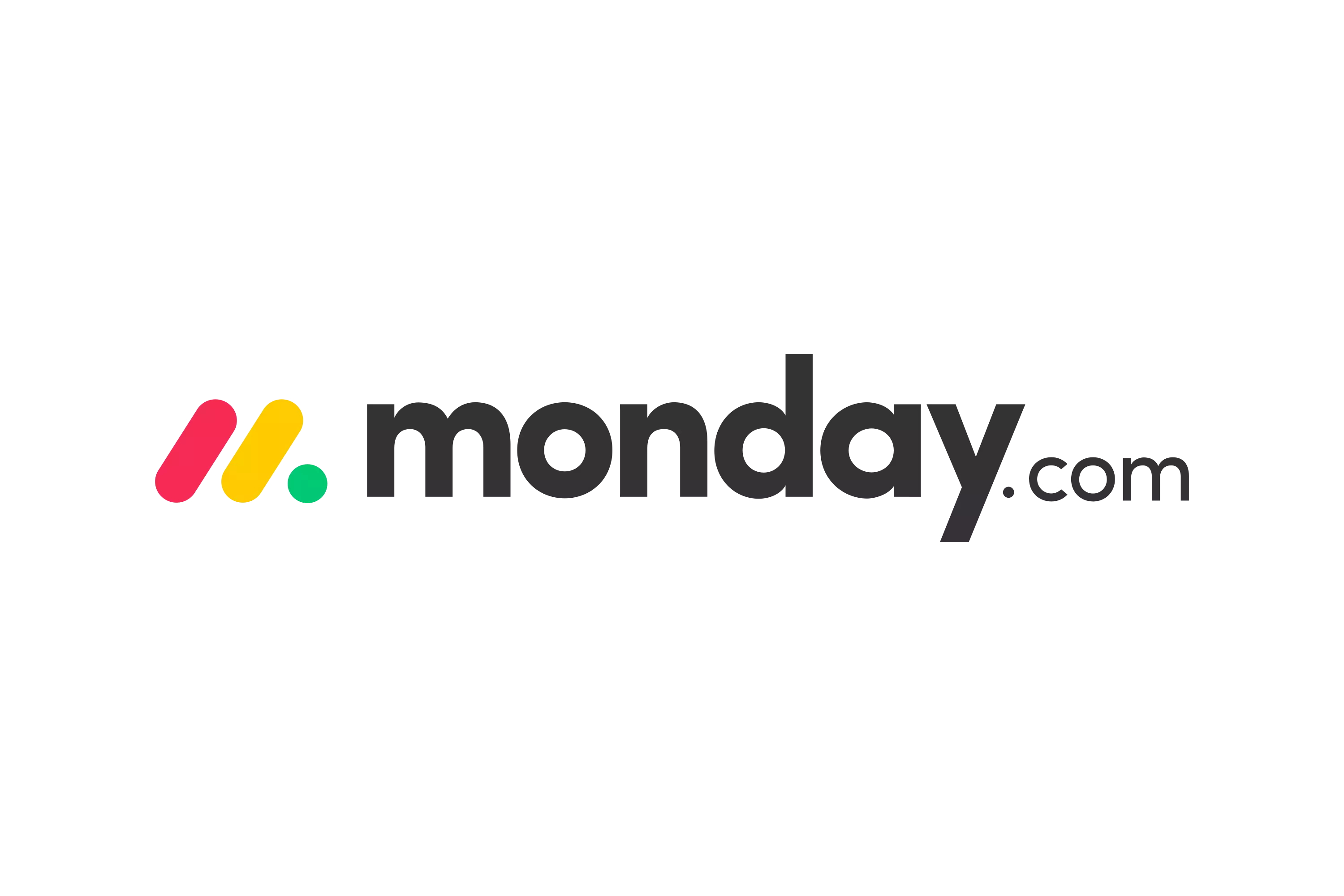 Why Go with monday.com?
Make tasks satisfying to finish! monday.com is quickly disrupting the old guard with a sleek interface, hundreds of integrations, and dozens of workviews for visually imagining and tracking your projects. More than just project management.
Start Managing Your Team Better
We earn a commission at no cost to you which helps keep this blog running!
Monday.com is a relatively new challenger (formerly known as Dapulse), aiming to provide an intuitive user interface and perhaps one of THE most satisfying task completition layouts.
But, it offers MUCH more than just task management. Specifically monday.com is offers many different project views and management workflows, including a Gantt-like chart functionality. In short, it's a full-spectrum workflow management software.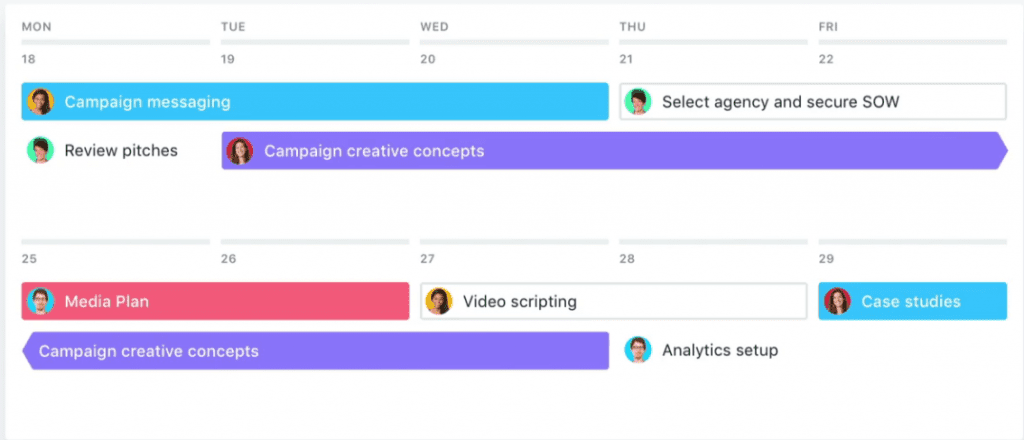 Perhaps the most satisfying "checkbox" system for accomplishing tasks and building positive feedback loops. Similarly, the timeline view (pictured above) is second to known.
Monday.com takes the timeless Gantt chart approach, but turns it into a visually appealing and interactive timeline to truly keep a pulse on project planning / business planning.
Monthly plans start at $29/month for 5-person teams, $59/month for 10-person teams, and $92/month for 15-person teams.
View monday.com Pricing Structure & Promos
Further Reading:

Wrike Rocks for Project Management
Wrike is just BETTER. More integrations (no "walled gardens"), less bulky, and better uptime and reliability overall. Best of all, Wrike let's you pick and pay for only the features you ACTUALLY NEED.
Start Wrike for Free
We earn a commission if you click this link and make a purchase at no additional cost to you.
Wrike makes one of the best alternatives to Nutcache because unlike less advanced PM tools like Asana, it combines project and task management with several other capabilities to help teams become more fluid in handling small, medium and large projects.
Like TeamWork Project, Wrike is also a cloud-based project management application service. That means you or your team members access vital information remotely at any time and routinely have all your work backed up on the cloud.
That also powers online collaboration, real-time communication, analytics, and documents sharing between cloud-based storage services like Dropbox and Drive. You can also integrate Wrike with hundreds of supported apps and platforms like Github, G-Suite, and Salesforce.
Wrike vs Nutcache
Wrike is unique in that you do not have to scroll down your team's chat threads to find what you want. You can simply create a Dynamic Request Form to request specific information from a specific team or team member in a few moments.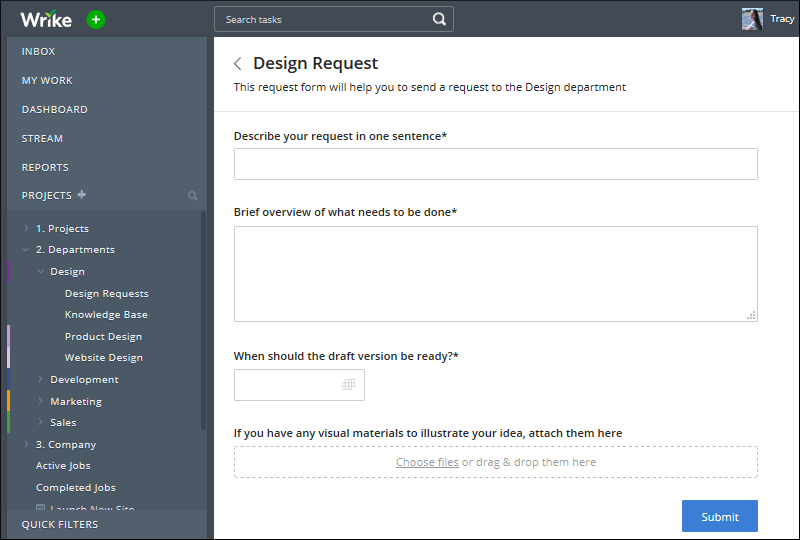 Also, you can set task dependencies if you want to see an overview of your project progress to curb avoidable mistakes well in advance. Gantt Chart view is also provided.
Teams that are wary of losing confidential project details will find Wrike's reputable data encryption technology ample for assurance. And with its mobile apps available on Google Play and Apple Store, remote team members can stay on top of their project schedule no matter where they are.
Further Reading:
Here's the deal with Zoho Projects:
It is an ecosystem of small, medium and enterprise-level business project management tools—an all in one project management solution similar to Nutcache.
Users can use Zoho Projects to plan, produce quotes, collaborative online, manage project documents and chats, as well as track project progress using a preferred PM method.
In fact, like Nutcache, Agile teams get Sprints and "Classic Project Management". Users can also plan and create tasks, milestones, deadlines, set dependencies, and generate activity feeds.
Moreover, each team member can use timesheets to log their billable and non-billable hours. Zoho Invoice is built into the Zoho Projects ecosystem of business apps, and it automatically generates invoices from the timesheets.
Still, like Nutcache, Zoho Projects enable development teams to work in tandem by helping them track changes made in Bitbucket or GitHub. It is easy to test, fix and track changes in project details. Teams can define business rules and set custom workflows, too.
Zoho Projects vs Nutcache
But Zoho Projects one-up Nutcache by allowing Zoho users to use Gantt Charts to gain detailed visuals of a project's progress and schedule—which Nutcache does not provide. While Nutcache offers a 14-day free trial, Zoho Projects offer 10 days.


Here's the thing, though:
Zoho Projects does have a free plan that supports 5 users and 2 projects, as well as adds Gmail App integrations, activity feeds, calendar, forums, 10 MB files storage, and custom status for tasks that are ideal for much smaller teams. Also, mobile teams will appreciate Zoho's IOS and Android apps for helping them get things done on the go.
However, to help avoid teams from mixing up tasks, Nutcache now limits the number of tasks that can be added to work-in-progress. And the three new Nutcache tax handling options are handy.
Further Reading:
The cloud-based project management solution combines a selection of project and task management tools to make a powerful, all-in-one PM solution for both small and big businesses.
Like Nutcache, TeamWork Project will allow you and your team to collaborate on a project online, establish real-time communication, set start and end dates to projects, edit documents and share them among team members, as well as use Kanban/Boards to view projects' details in one place.
TeamWork Project also packs advanced benefits such as billing and invoicing functionality built-in, time tracking, tagging function, messaging milestone setting, recurring task management, and mass task assignment. Yet, users can also set dependencies, task reminders, organize projects into categories, and fetch project progress statistics or reporting.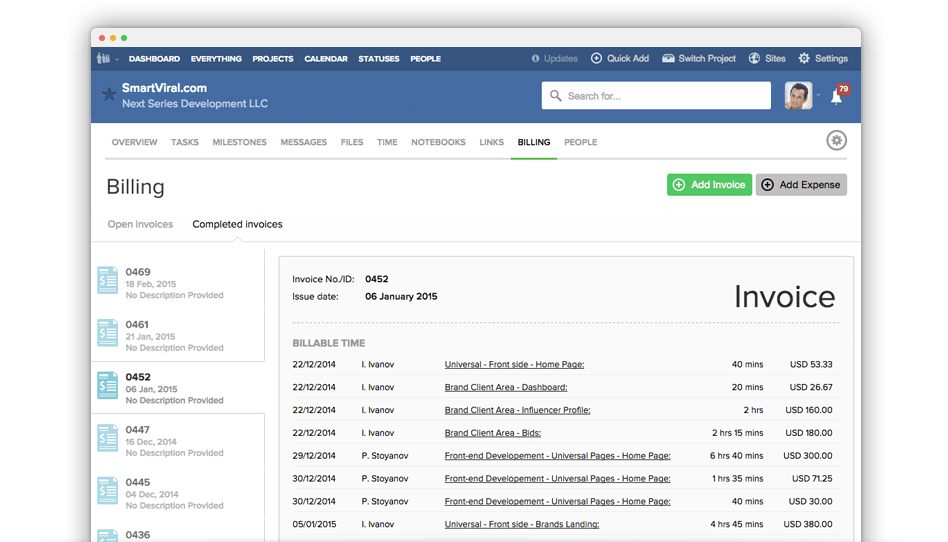 TeamWork Project vs Nutcache
Like most other Nutcache alternatives on here, TeamWork Project will let you track projects using Gantt Charts. You can star a project to mark it as important and keep it at the top of your priorities list.
Also, while Nutcache hits its limit at 100 users and 1000 companies, TeamWork Project will let you collaborate with an unlimited number of users and companies.
The Login History function lets you know how many times team members logged into your account, promoting maximum accountability.
It also offers a 30-day free trial to kickstart your time with them.
Further Reading on Teamwork vs Other Alternatives:
5. JIRA
Not only is JIRA cross-platform, it is also an advanced project management program with bug tracking capabilities.
Like in Nutcache, JIRA enables users to plan sprints, create user stories, assign multiple tasks to various team members, track several projects' schedules and progress, as well as see real-time reporting on changes/updates made to a project.
Also, team members can choose their preferred PM methodology, log billable hours on timesheets, collaborate with colleagues, employers, and clients, as well as track projects' schedules and progress in one place.
JIRA acquired Trello, the popular task management and online collaboration tool for small and medium businesses. So users that are coming from a task management solution like Asana and BaseCamp can quickly learn the system and progress towards the more advanced PM tools that JIRA has built its reputation on.
JIRA vs Nutcache
Its issue tracking benefit is especially resourceful for developing rules and workflows for technical projects like in information technology (IT). Such a team can easily create custom workflows or upgrade with Confluence, Bitbucket and more developer tools.
JIRA Software also allows users to use Gantt Charts and set dependencies to ensure smooth workflows throughout a project lifecycle. Unlike Nutcache, mobile teams can make use of JIRA Mobile (Android and IOS) to stay productive while on the fly.
Still, need to consider another PM program to replace Nutcache? A top JIRA software alternative for IT project management is Workfront.
Further Reading:
5. ProofHub
The web-based company provides all-in-one project management software. You do not have to download or install a program to get started. That straightforward.
ProofHub is similar to Nutcache in that you can fire up most actions from one user interface—even though ProofHub has a dapper-looking UI than the latter. That makes for an overall good user experience, even when you are new to using ProofHub.
You can set the start, end and important dates for projects. You can edit and share documents, mass-assign unique tasks to unique team members, add notes in a built-in to avoid forgetting an important thought, and in-app notifications to help you remember to keep the project and team in time and budget.
Expect to know who triggered what action from reviewing account logs, track time (both billable and unbillable hours), centralize file management, communicate via chat, email, and discussions, as well as chunk down projects to multiple tasks that are less intimidating to handle.
Dealing with international clientele or team members? ProofHub supports at least 6 languages to help you connect and communicate with everyone on your team; French, German, Spanish, Polish, Portuguese, and English.
ProofHub vs Nutcache
But ProofHub is unique in more ways than one compared with Nutcache.
First, it also provides Gantt Charts to help you visually keep track of how far you are with your project, team, and clients.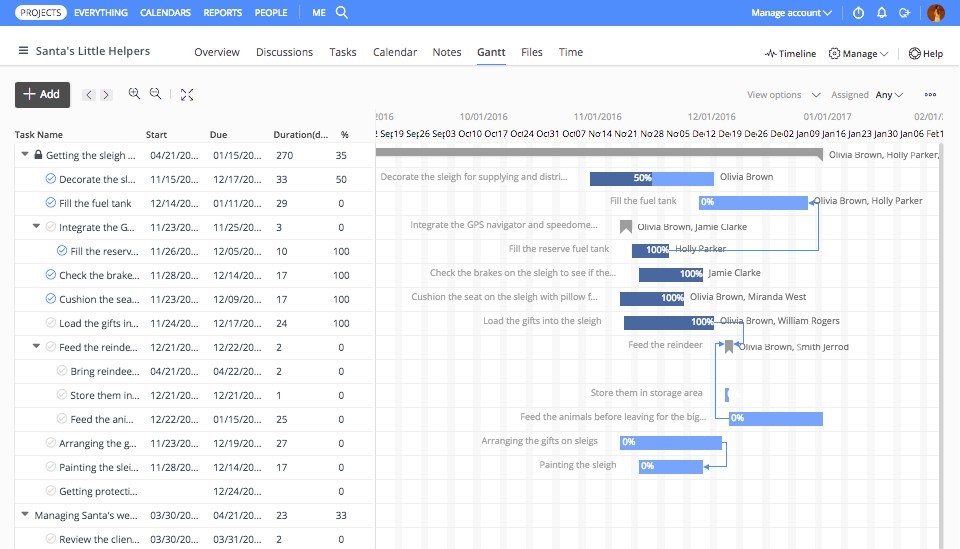 With its Account Transfer Tool, you can assign a project manager to lead a team or department. You can transfer your account's ownership to them, complete with the responsibilities that come with it to encourage full accountability.
Reports not only indicate how far into a project you are but will also show you the level of resources already used and what remains. That way, you can anticipate future demands to continue the project uninterrupted.
The platform will also let you create project templates, which not many Nutcache alternatives offer despite helping save time and effort when you do not have to start a similar or repeat project from scratch in the near future.
Also, in case you delete account details accidentally, PH's Trash Can function acts as a recycle bin so you can recover your data before it becomes completely lost.
It does not offer budgeting tools but its free trial runs up to 30 days, so you can test it to see if that might be a deal-breaker or not for you.
6. LiquidPlanner
Ingrained in its name, LiquidPlanner aims to make accomplishing project goals a flawless, flowing affair by using a number of project management tools to get things done.
The tool will let you set realistic deadlines based on worst-case or best-case scenarios. You can add notes to projects, comment on schedule or tasks, create task-specific collaboration boards, and collaborate with employees, remote team members, clients and others online.
Expect to set up project and task dependencies, create multiple project templates, secure access to your account with Single-Sign-On setup, sync projects on your calendar, integrate with thousands of compatible third-party apps and custom development using the LiquidPlanner API, as well as set and receive deadline alerts.
LiquidPlanner vs Nutcache
LiquidPlanner offers a less learning curve compared to similar PM software to Nutcache because of its structured, easy to follow through design.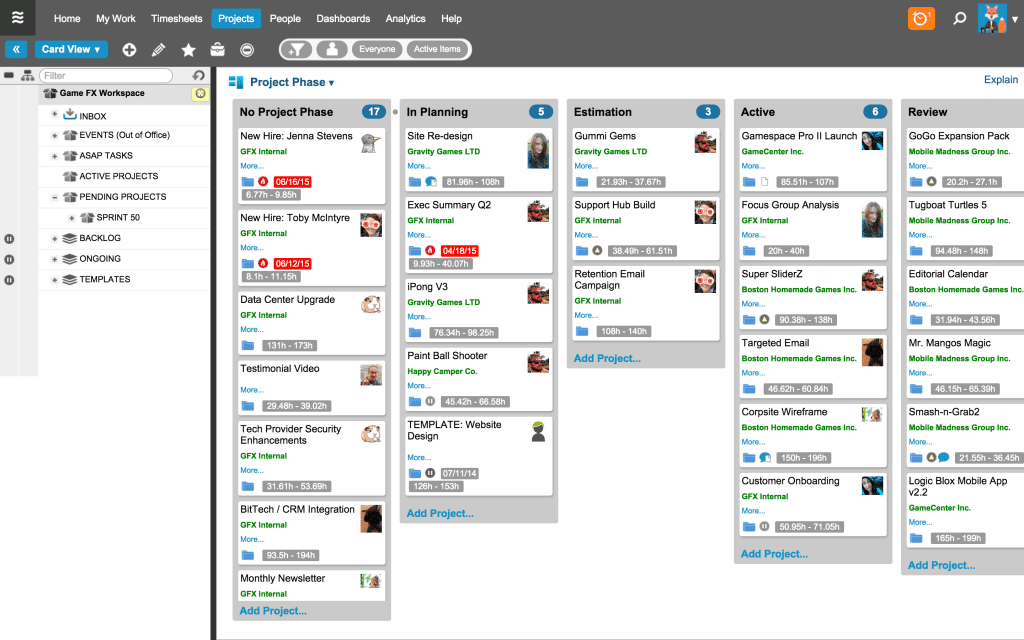 If you are just beginning you might find the all-in-one project manager tool easier to master than say, ProofHub. Its time tracking and budgeting tools make it easy to log work hours in timesheets so payments can be arranged in advance.
LiquidPlanner focuses on priority project task management. The PM solution will help you organize project tasks based on what you think and feel needs prioritization for successful project completion.
You can drag and drop a task to and from one position to another from the user interface. Projects and tasks will move in a Kanban-style flow; from Pending to Approved to In-Progress card views.
LiquidPlanner will automatically shift with the changes to update you on what the changes made mean to your profitability, resource allocation, and how they affect the project's finish dates. With some LiquidPlanner alternatives, you have to do that manually, which is both time-consuming and prone to error.
If working with remote clients or field staff, the platform provides both IOS and Android apps to help run things away from the office.
Also, LiquidPlanner has a diagnostic tool that you can use to find out if you need a better project management software, vendor or both.
7. Podio
Podio ranks with the best of Nutcache replacements because of its customizability and ease of use. It is to get things working your way without spending a lot of time learning the comprehensive project management system.
The web-based platform is also a cloud-based online collaboration tool and project management software service. However, Podio supports IOS and Android mobile apps for continuous collaboration between distributed talent, clients and project managers.
Podio comes with similar features to Nutcache and then some.
Podio vs Nutcache
Like Zoho Projects, Podio is actually an ecosystem of business apps albeit more project management oriented than the former.
As such, it is designed in such a way that you and your entire team do not have to leave the platform to take third-party actions that have to do with a project you are working on via Podio. For example, you can use its connected customer relationship management service as part of the PM service.
Podio brings automated workflows to the fold. You can also use its meeting scheduling and unlimited space to further turn project goals into reality.
From engaging customers on social media and practicing CRM to calendar management and private browsing, Podio will enable you to complete project tasks with little disruption within the application.
Still, you can create personal dashboards for clients and team members alike. That can help individual team members remain focused on their own tasks without interruptions from other members' correspondence.
8. BaseCamp
One of the most popular projects and task management software service, BaseCamp enjoys immense adoption because not only has it been around forever, but during that time it has consistently added near functionalities without bogging down their system by making it clunky or less user-friendly.
It is comparatively easy to use and get things done—with a feel of social collaboration and social media networking fun in the mix. But BaseCamp packs more bang for the buck as a small to medium project management tool than Asana or Trello.
Over time, Basecamp became the Nutcache alternative for small businesses—although some feel Basecamp's $99 per month pricing is quite prohibitive to the target audience.
BaseCamp vs Nutcache
With Basecamp you can track projects and tasks using to-do lists. That simple and straightforward.
It also makes it easy to get on the same page with collaborators by arranging communication messages in threaded view—reminiscent of social media chat rooms. You can also embed media files into conversations, host discussions, and view as well as respond to tasks via email.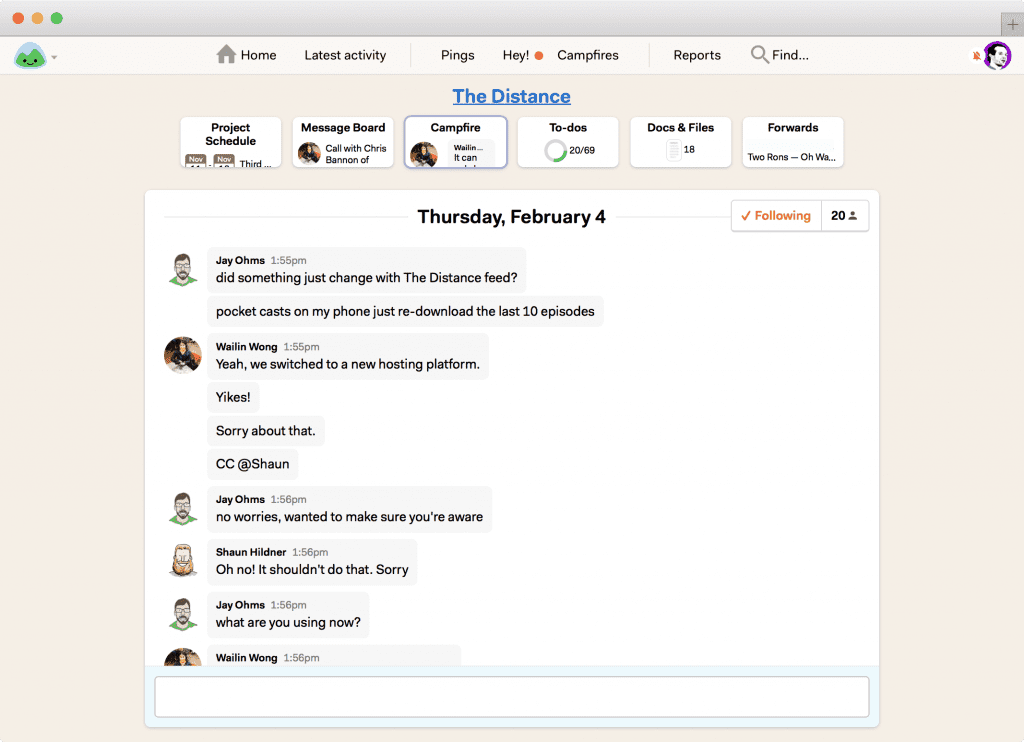 Basecamp is also accessible on the web or using an IOS, Android, Windows or MacOS device.
Unlike Nutcache, which will limit use to 100 users and 1000 companies, Basecamp supports unlimited users (which explains the price tag, probably). Yet, you can limit the number of people that can log into the admin account and even who to join the online collaboration space.
It is free for students and schools and offers a 50% discount on all non-profit buy-ins.
However, Basecamp lacks time tracking and budgeting tools. You can't create project templates, dependencies or even migrate Basecamp 2 data to the revamped Basecamp 3 platform.
You'll also not be able to determine team contribution, track how long a project took, set deadlines or set up recurring to-do lists to save time.
Note: If you have already considered Basecamp, you can also check out my top 14 Alternatives to Basecamp which has some overlap, but also some unique competitors (if it's closer to what you want, but not perfect).
Further Read:
Honorary Mentions:
9. RedBooth
10. Workfront
11. Workzone
12. Clarizen
What is Nutcache?
It is an all-in-one project management solution for business. The company now targets small and medium businesses (SMBs) as well as large enterprises.
With Nutcache, a business can monitor several ongoing projects in one place—down to each project's activities to ensure project completion is timely, efficient and profitable.
From helping a business generate project quotes at the very beginning to automatically creating invoices and recording worked hours as sales made, the PM software solution is designed to cater to the entire project lifecycle.
The business can have its staff collaborate on the platform, including with other professionals outside of the firm provided the guests are assigned permission to join in on the project management effort.
Nutcache features that make it pop include:
Ability to assign different tasks to different members, including mass assignment
Agile project management solution; use Kanban, Scrum or other methods you prefer from one platform
Supports multiple users and companies/clients
Project time-tracking (logs) using multiple timers to track multiple projects simultaneously
Billing
Expenses reporting
Online collaboration tools including boards, lists, and cards
Supports multiple languages for businesses with global reach or customers that do not use English
Custom invoicing (with business/user's logo)
Integration with financial services including the ability to receive money through secure and popular payment gateways like PayPal, 2Checkout and Stripe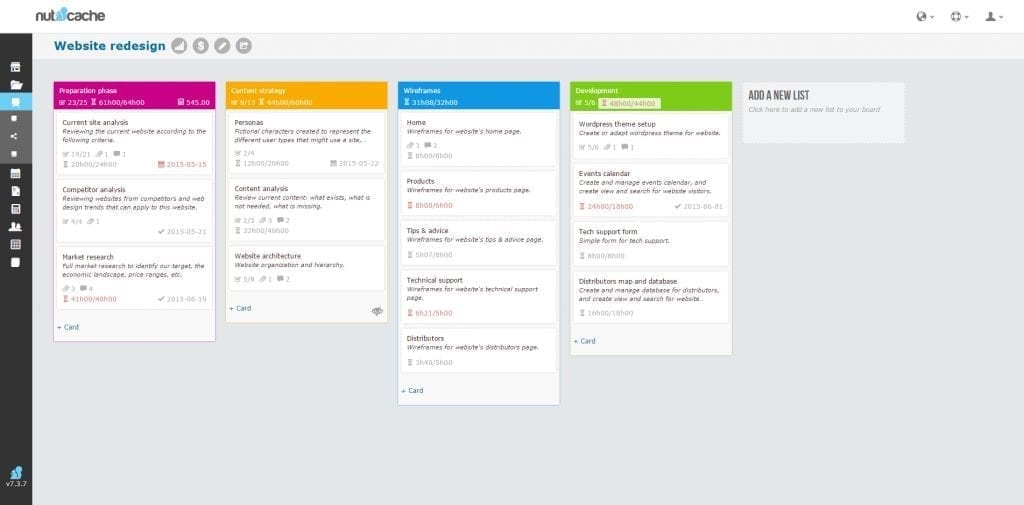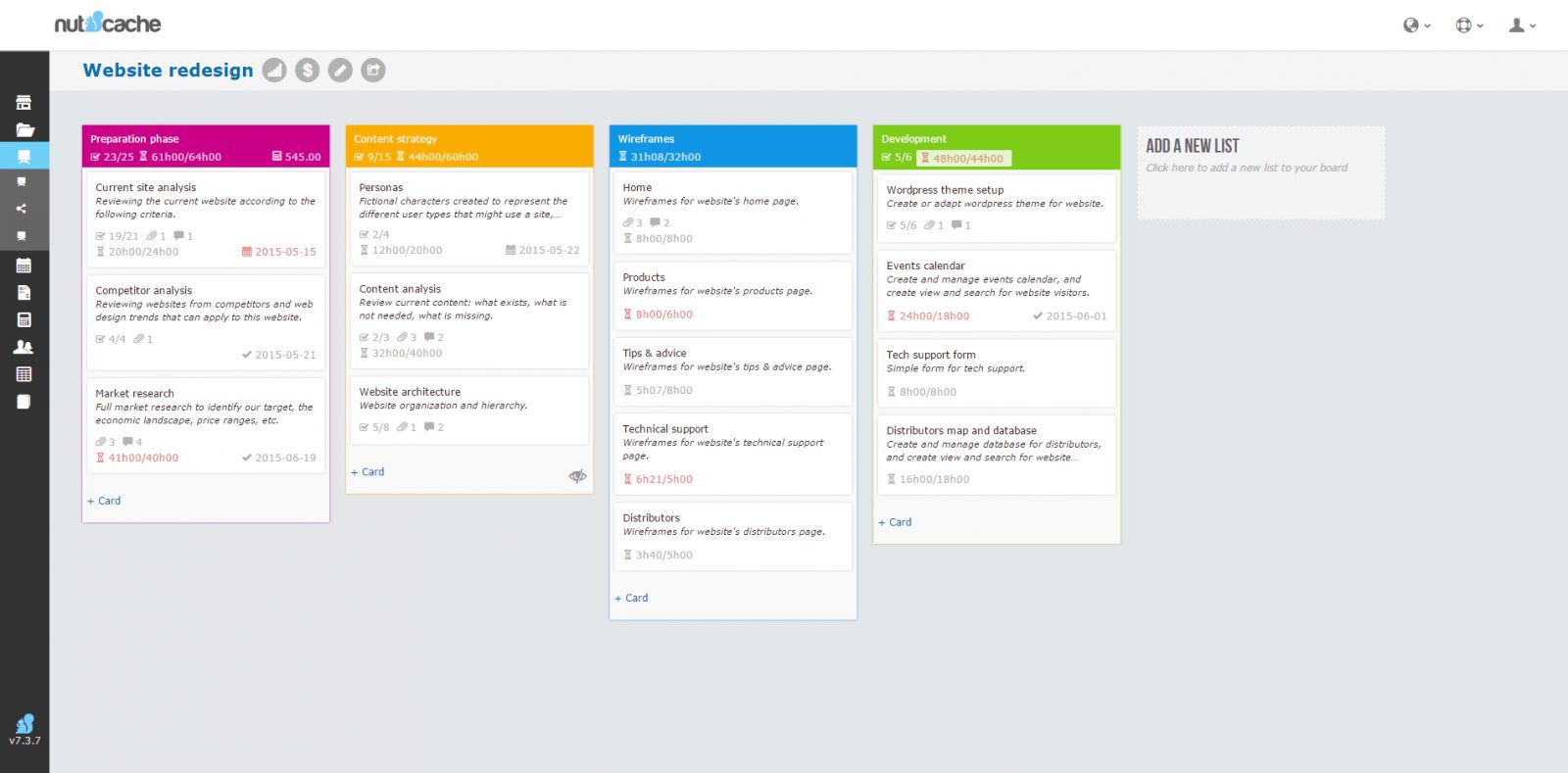 Now, while Nutcache features and benefits keep improving, including the eight new Nutcache features introduced in June/July 2018, Nutcache is not perfect.
It lacks Gantt Charts—the hallmark benefit of the best project management software today. Also, Nutcache can take some getting used to for new users to master it, taking time and possibly money for personalized training.
Perhaps you want to find other PM software similar to Nutcache because you want to test and make comparisons by taking advantage of each program's free trial. Maybe you want a powerful, all-in-one project management tool that beats Nutcache pricing.
Whatever it is, here are the top Nutcache alternatives to consider right now.
Nutcache Alternatives: Conclusion
Bottom Line Summary: I personally prefer the comprehensive and easier to use monday.com here OR the interoperability and lightweight Wrike platform here.
Depending on what your most itching project management platform needs are, there is a perfect fit for you among the dozens of PM software vendors around.
Perhaps you want an advanced project and task management tool to take care of online team collaboration. Or maybe you prefer alerts and notifications automation, personalized dashboards, as well as individual project and task reporting.
Or you need all of those advanced PM services packaged in an affordable project and task management tool with room to scale in the future.
The eight best Nutcache alternatives discussed here offer similar features to Nutcache as well as more advanced, unique benefits you can test drive right now. All programs offer a minimum of 7 days to try out their platform free-of-charge.
Editor's Choice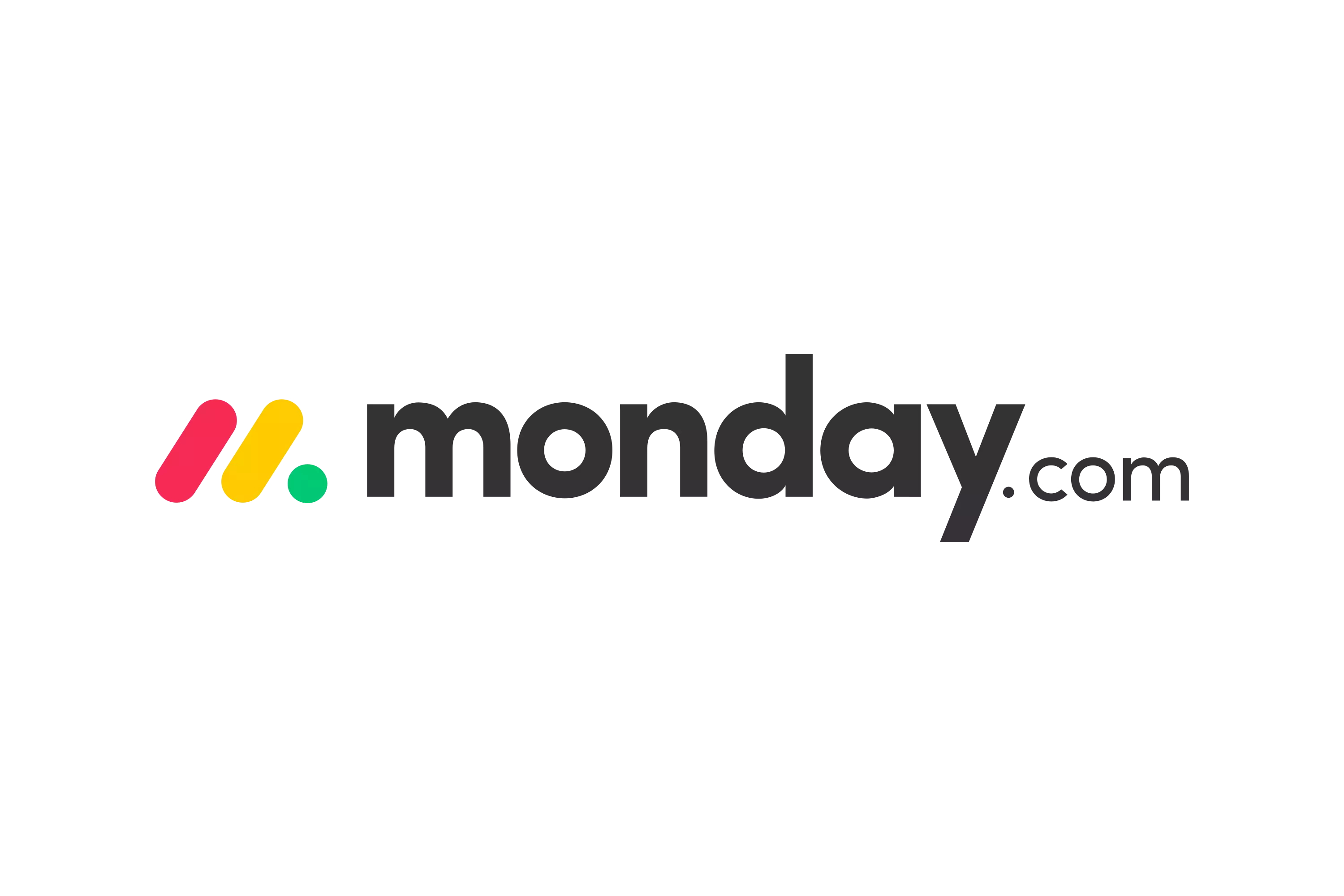 Why Go with monday.com?
Make tasks satisfying to finish! monday.com is quickly disrupting the old guard with a sleek interface, hundreds of integrations, and dozens of workviews for visually imagining and tracking your projects. More than just project management.
Start Managing Your Team Better
We earn a commission at no cost to you which helps keep this blog running!
Further Reading on Project Management Software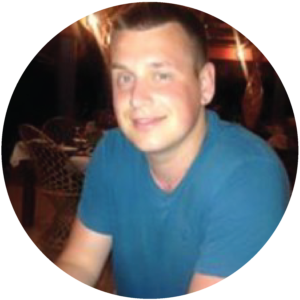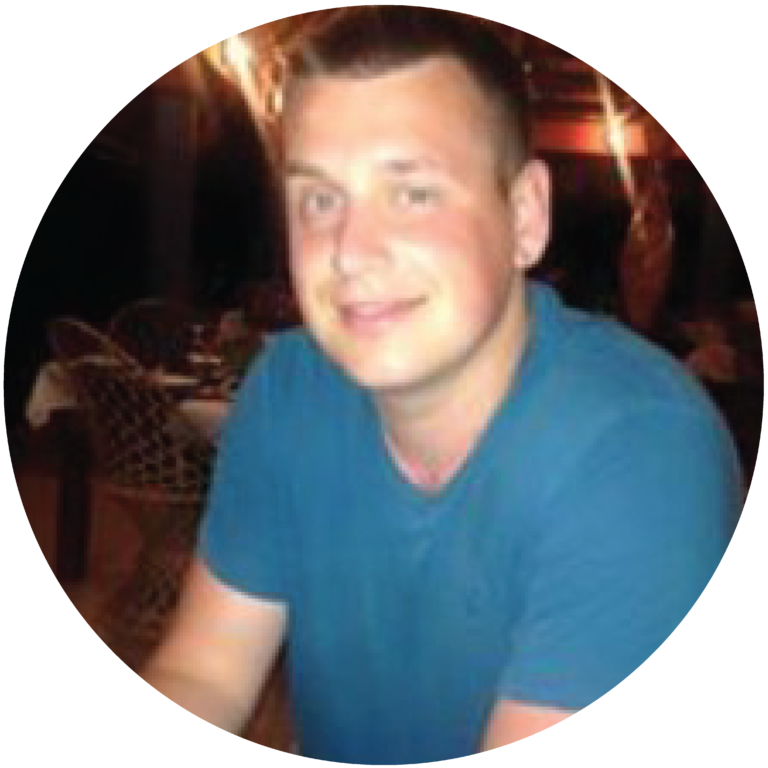 Latest posts by Ewen Finser
(see all)