Last Updated on September 21, 2022 by DMEditor
Project management tools create efficiencies that help streamline workflows and processes for better productivity.
Real-time collaboration and task management make it easier to keep everyone on the same page and work towards common goals. As such, choosing the right tool can determine the difference between project success and failure.
monday.com and Jira stand out as two of the most popular project management tools on the market. They boast extensive features and capabilities that make them viable options in various industries.
But how do they compare? Which one is the best option for your specific needs?
Note that it's possible to natively integrate the two platforms to get the best of both worlds.
However, in this article, we'll take an in-depth look at monday.com vs Jira and compare their features side by side. You can use this information to make an informed decision about which tool is best for your team.
Bottom Line Up Front Summary: The main difference between monday.com and Jira is that monday.com is a more visual tool, whereas Jira is more geared towards developers. Both tools provide a wealth of features, but monday.com stands out as better for simplicity and ease of use, making it a great choice for teams that are new to project management. Jira is better suited for more experienced tech or dev teams that need features like code integration.
Main Differences Between monday.com vs Jira
The main differences between monday.com vs Jira are;
monday.com is an effective tool for everyday task management and team communication suited for businesses in different industries, whereas Jira gears its features towards developers and software teams.

Jira is more complex and has a steeper learning curve, while monday.com is easier to use and learn.

monday.com offers more diverse integration possibilities, whereas Jira's integrations focus more on development teams and software.

Jira's pricing offers a better value for money for teams of all sizes and needs, whereas monday.com's pricing is higher and doesn't reflect its features.
Editor's Choice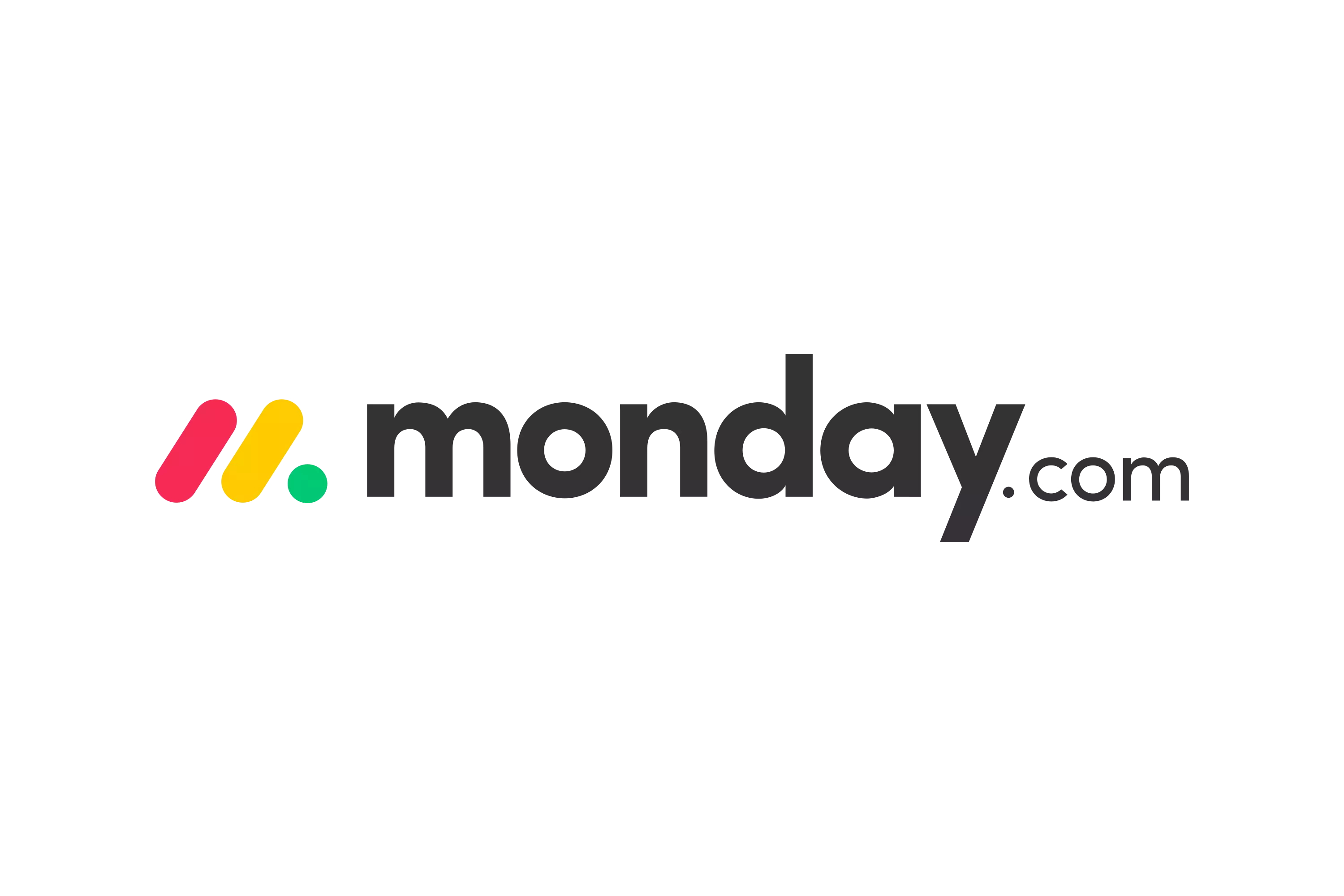 Why Go with monday.com?
Make tasks satisfying to finish! monday.com is quickly disrupting the old guard with a sleek interface, hundreds of integrations, and dozens of workviews for visually imagining and tracking your projects. More than just project management.
Start Managing Your Team Better
We earn a commission at no cost to you which helps keep this blog running!
monday.com is a cloud-based Work OS that shapes workflows to maximize team productivity. The platform synchronizes people and processes and focuses on delivering tangible business outcomes.
monday.com's intuitive interface makes it easy to use for teams of all sizes. The platform offers extensive features that organizations can customize to fit their specific needs. For example, users can create custom workflows, collaborate in real-time, and track progress with visualized data.
The design of monday.com lends itself to limitless possibilities for team collaboration. With a focus on visual communication, users can share ideas and tasks with minimal effort. The result is a streamlined workflow that boosts productivity.
monday.com provides solutions for Marketing and creative teams, CRM and sales teams, IT and software development teams, event management, HR, and operations. By branding itself as a top-tier Work OS, monday.com strategically positioned itself as a comprehensive solution in the crowded project management space.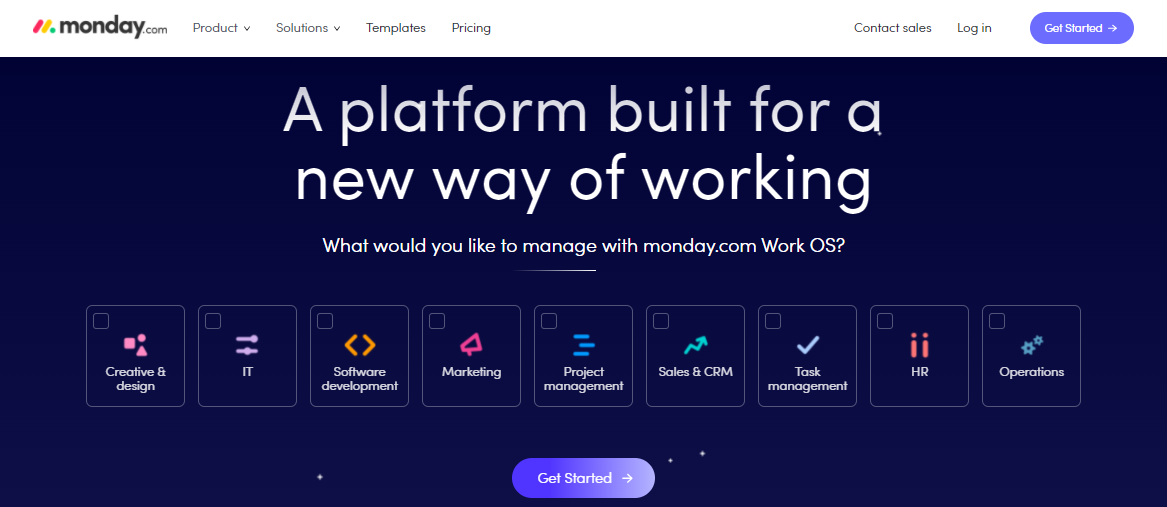 monday.com Features
Strategic planning

Project automation

Built-in time tracking

Multiple dashboard views

Gantt charts

Resource management

Task dependencies

Kanban boards

File sharing

Analytics and reporting
monday.com Pros
Excellent customer support

Intuitive user interface

Easy to use

Plenty of features

Customizable to fit specific needs
monday.com Cons
Can be expensive for larger teams

The activity log can be limiting

Goal tracking isn't efficient
Editor's Choice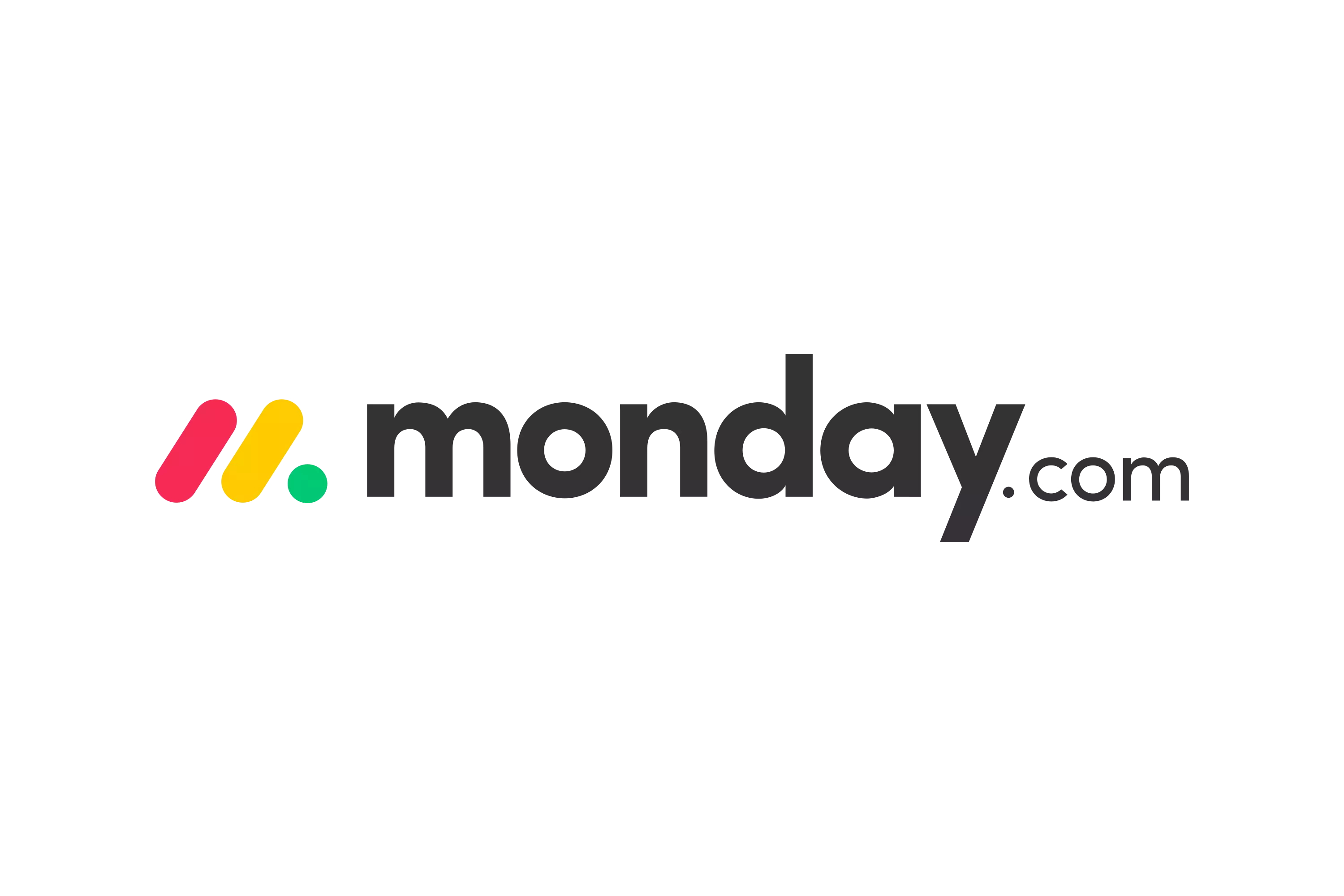 Why Go with monday.com?
Make tasks satisfying to finish! monday.com is quickly disrupting the old guard with a sleek interface, hundreds of integrations, and dozens of workviews for visually imagining and tracking your projects. More than just project management.
Start Managing Your Team Better
We earn a commission at no cost to you which helps keep this blog running!
Jira Overview
Jira is a project tracking tool designed by Atlassian with features covering various project management aspects. The software brings forth a new level of transparency to workflows with customizable features to suit the needs of any organization regardless of its size.
As a cloud-based solution, Jira offers flexibility and scalability to users anywhere in the world. It integrates seamlessly with other tools in and out of the Atlassian ecosystem, such as Bitbucket, Trello, and Slack.
Jira is suitable for use cases such as agile software development, service desk management, and business process improvement. It's also a popular choice for DevOps teams who need to track and resolve issues quickly. The platform's scalability means it can grow with your organization as your needs change.
Its management and planning features use Kanban and Gantt systems to prioritize and schedule tasks and report on progress. By visualizing workflows, Jira makes it easy to see what teams need to do and who is working on what. This level of transparency fosters collaboration and helps teams work more efficiently.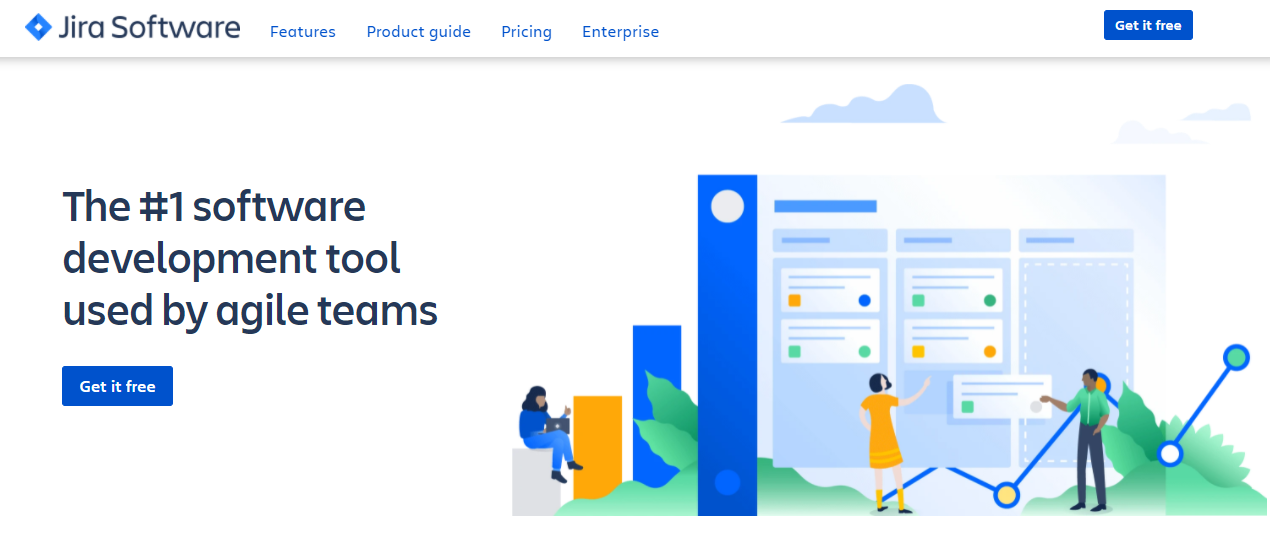 Jira Software Features
Scrum and Kaban boards

Roadmaps

Reports and analytics

Drag and drop automation

Agile development tools

Issue tracking
Jira Software Pros
Extensive issue management features

Seamless integrations

Great for agile development

High customization

Transparent workflows

Affordable pricing plans
Jira Cons
Can be difficult to learn

Lack built-in time tracker

Most features rely heavily on integrations

Reported long query loads
monday.com Vs Jira Project Management Software Comparison Criteria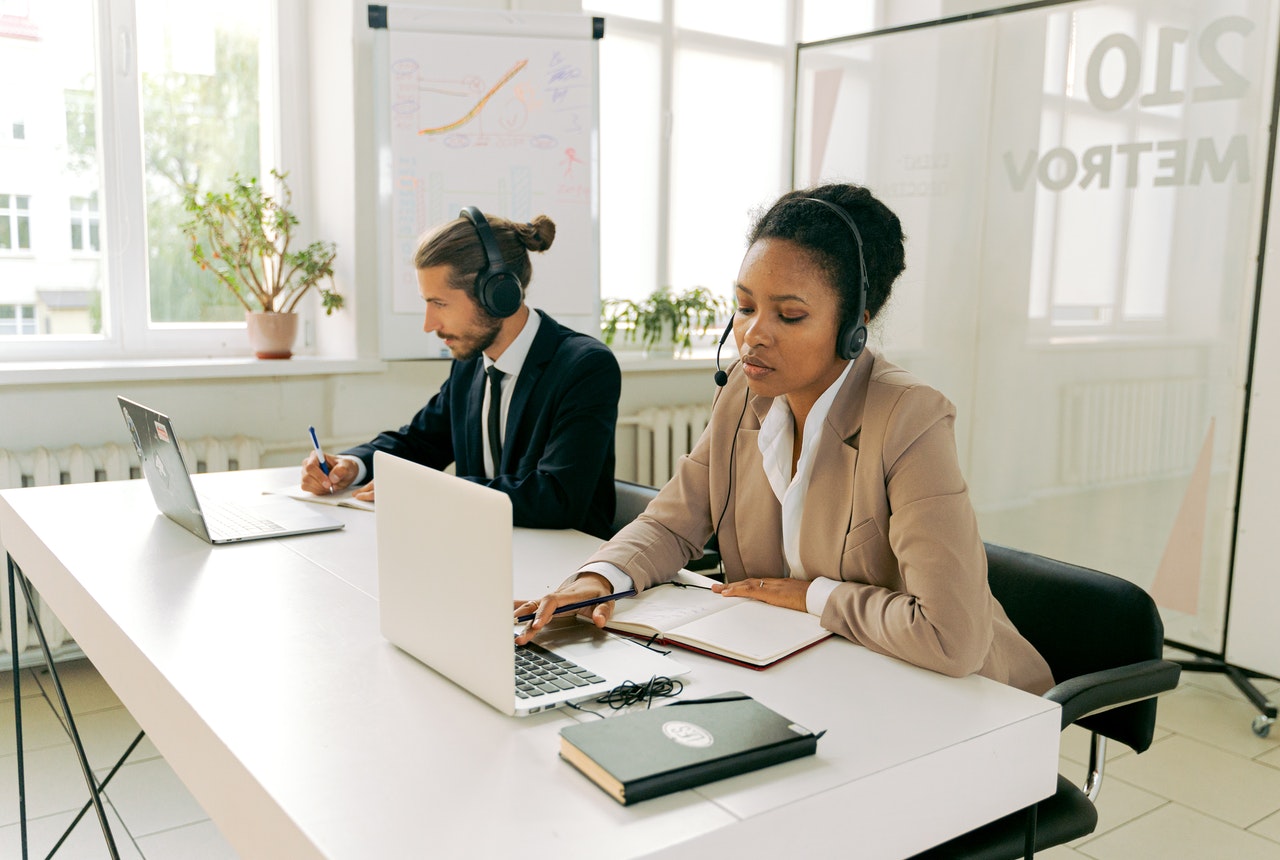 monday.com and Jira are excellent project management tools with many features. While the platforms have a lot in common, some key differences set them apart.
To help you choose the right tool for your team, we followed a structured comparison process and evaluated the two platforms based on the following criteria:
Features
Ease of use
Integrations
Pricing
Customer support/Service
Security
monday.com vs Jira: Head-to-Head Comparison
Below is how monday.com and Jira compare against each other in critical areas:
1. Features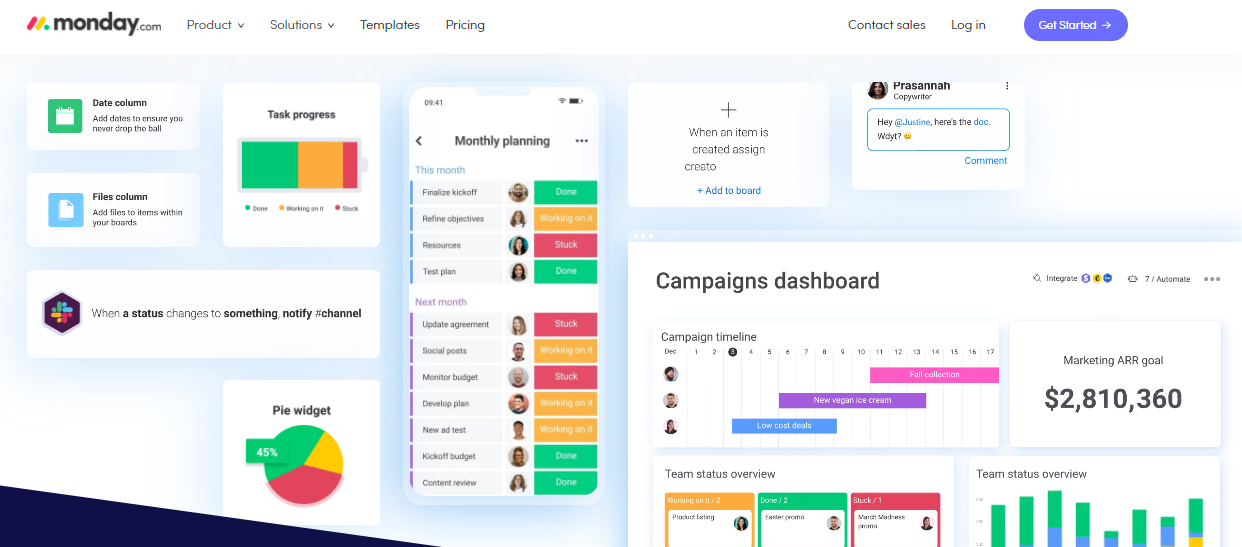 Project management tools are only as good as the features they offer. To compare monday.com and Jira, we looked at the core features of each platform and how they contribute to a productive workflow.
monday.com boasts a comprehensive feature set that includes custom workflows, visual data tracking, and real-time collaboration. The platform's focus on visual communication makes it easy to share ideas and tasks with minimal effort.
Users have access to a calendar, Gantt chart, and kanban board to help them plan and schedule work. The customizable automation features streamline processes and optimize productivity through quality add-ons such as time-tracking, status, logs, and progress updates.
Jira also has a robust feature set that helps users plan, track, and report progress. The platform lets you choose between Kanban and scrum boards to visualize your workflow. Compared to monday.com, Jira offers more features for DevOps teams.
However, it's bare-bones when it comes to features for marketing and creative teams. Worth mentioning is the built-in repositories features that allow for easy collaboration and code management. Its roadmap isn't out of this world, but it wins with its ability to track objectives, releases, and sprints.
Verdict: monday.com offers more features than Jira, making it a better choice for teams with diverse needs.
2. Ease of Use
Project management tools should be easy to use for all team members. To assess ease of use, we looked at how easy it is to get started with each platform and navigate the interface. However, ease of use is quite a subjective metric, so we also considered user feedback.
Getting started with monday.com is easy. The intuitive interface and visual data make it simple for users to get up and running quickly. While users need to switch between different views to get a complete picture of their projects, the overall design is clean and user-friendly.
Notable is the ability to switch between list views and the kanban board with a single click. The platform's flexibility and customization options make it easy to tailor the interface to fit your specific needs. Moreover, monday.com allows users to add custom templates, fields, and workflows for a personalized experience.
Jira is equally easy to use. The platform is well-organized and lets you quickly navigate the features you need. Users go through a product tour once they sign up, thus fastening the learning curve.
Jira also offers an extensive help center covering all topics, from getting started to using advanced features. Its feature section is much more simplified than monday.com's, so new users shouldn't have any trouble understanding how it works.
Verdict: It's a tie! Both monday.com and Jira are easy to use and offer a great user experience.
3. Integrations

Integrations simplify workflows by allowing users to connect their project management tool with the rest of their ecosystem.
monday.com and Jira offer several integration options to connect with other software and services. monday.com's integrations are mainly business-oriented. However, it also provides integrations for software development tools such as GitHub which makes it an excellent choice for DevOps teams.
The platform seamlessly integrates CRM, marketing, software development, and project management tools. Its open API lets users connect monday.com with any third-party application while allowing users to develop their integrations.
The Jira integration options are more robust and offer developers a more comprehensive range of options. The platform integrates with over 3,000 applications, including popular ones such as Slack, Google Drive, and GitHub.
These integrations make it easy for developers to track their work and collaborate with their teams. As part of the Atlassian ecosystem, Jira also integrates with other Atlassian products.
Verdict: monday.com's integrations are more diverse than Jira's integrations.
4. Pricing
The true cost of a project management tool goes beyond the subscription fee. While the pricing should be affordable, it should offer value for money by providing features that justify the price.
Below is how monday.com and Jira stack up against each other regarding pricing.
monday.com Pricing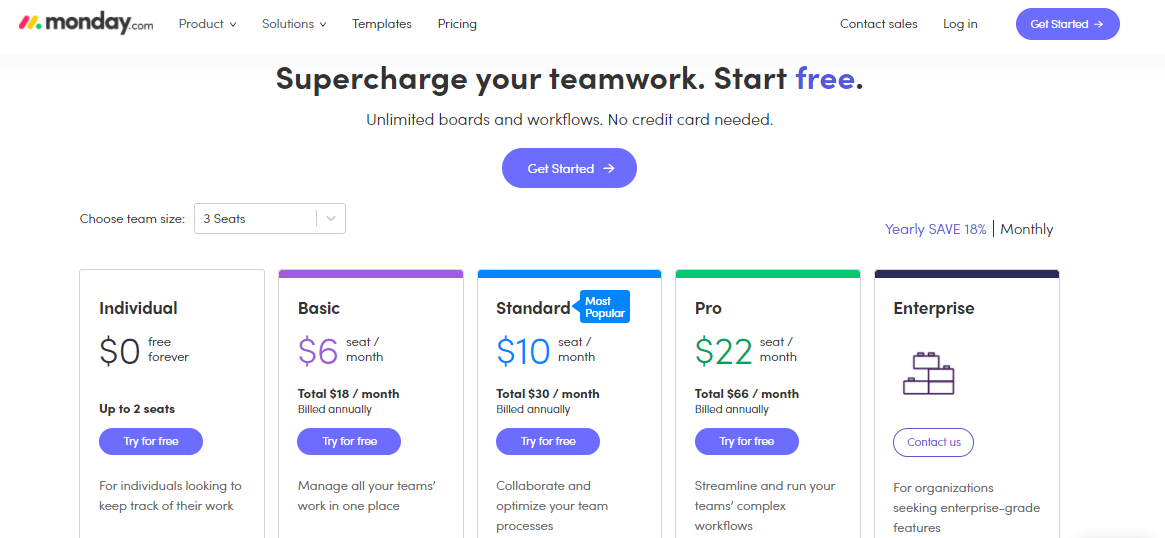 monday.com features five pricing plans. It uses a freemium pricing model and comes with a 14-day trial.
Individual: $0 free forever
Basic: $8/seat/month
Standard: $10/seat/month
Pro: $16/seat/month
Enterprise: custom pricing (Contact sales)
The individual plan is different from the free trial in that it doesn't expire but limits the user base to only two seats. The individual plan features unlimited boards and docs, comes with 200+ templates, features more than 20 column types, and has both iOS and Android apps.
The basic plan will have you enjoy all the features in the individual plan alongside unlimited free viewers and items, priority customer support, 5GB storage, and the ability to create a dashboard based on one board. However, we don't recommend the basic plan as most of the features are present on other project management tools on the free tier.
The standard and pro plans are excellent, with more features complementing team productivity. Most people go for the standard plan because it has all the features a standard size company operation will need. The pro plan isn't necessary for everyone but gives you more features, including 25,000 automation actions per month and extra storage.
The enterprise plan is the most feature-rich and includes all the pro plan features alongside advanced reporting and analytics, multi-level permissions, premium support, enterprise-grade security and governance, and enterprise-grade automation and integrations. Users can also create 50-board dashboards. Visit the monday.com pricing page for more information on the pricing plans.
Jira Pricing
Jira has four pricing plans and uses a freemium model with a 7-day trial on the standard and premium plans.
Free: $0 for 10 users
Standard: $7.50/ user/month
Premium: $14.50/user/month
Enterprise: Billed annually
No doubt Jira is cheap, and for such a good product, it is a reasonable price. The free plan pretty much gives you all the features for a small team; it's when you want to add more users that you need to upgrade to either the standard, premium, or enterprise plan.
The standard plan will give you access to project roles and advanced permissions with a 250 GB file storage limit. The premium plan has unlimited storage and gives access to unlimited customer support alongside global and multi-project automation.
The enterprise tailors its offerings to larger businesses with more complex needs. It includes all the features of the standard and premium plan and also advanced security, governance, and automation features. Visit the Jira pricing page for more details on its pricing.
Verdict: Jira is cheaper and offers better value for money. If you are on a budget, Jira should be your go-to pick.
5. Customer Support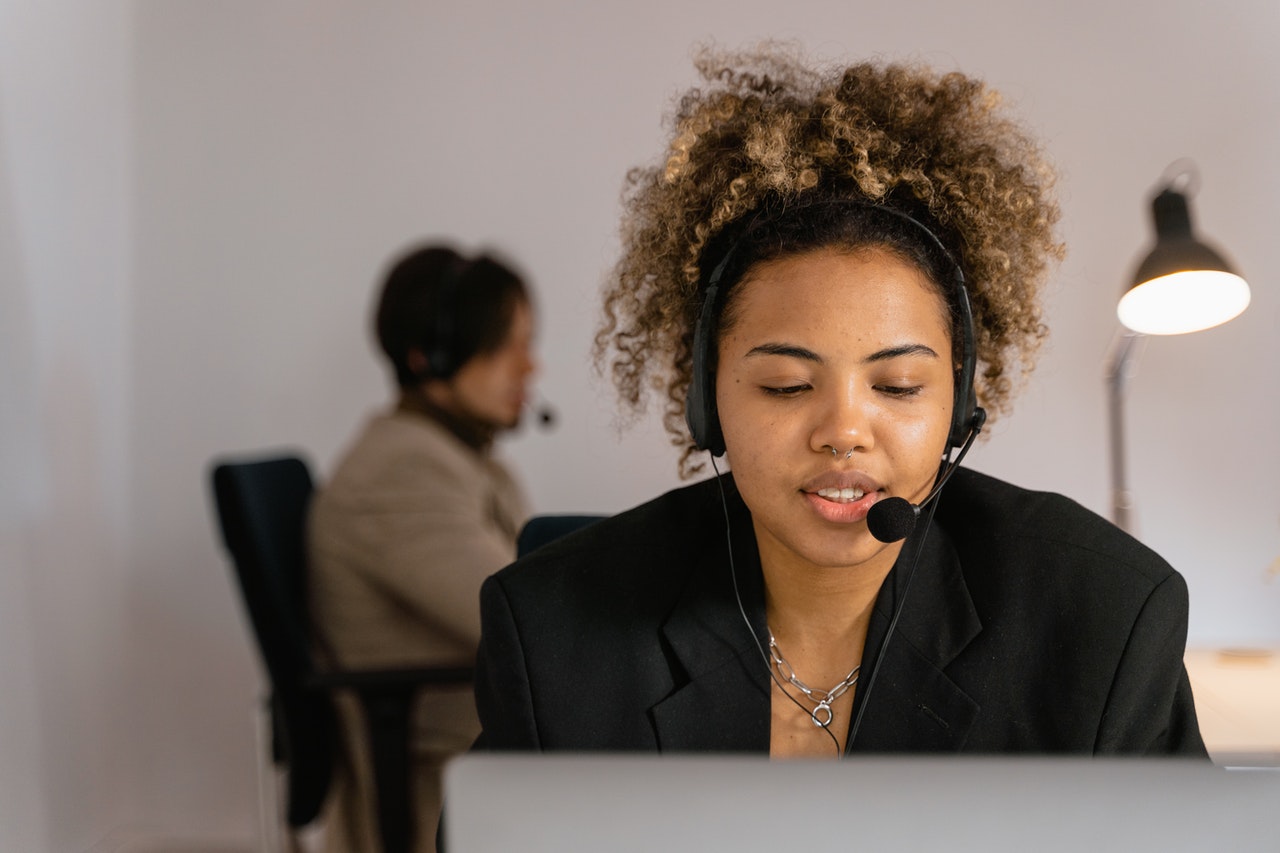 Customer support is an integral part of any software product. Users should get help when they need it, and the customer support team should be knowledgeable and responsive.
monday.com takes the lead in this round with its 24/7 support available through email and phone support. Users can also fill out a form available on the website to request support. The customer support team is responsive and helpful, and they will even hop on a call with you to help solve your problem.
The platform also offers extensive documentation with videos and tutorials for self-help. However, it falls short in the sense that it doesn't have chat support and that a dedicated success manager is only available for users on the enterprise plan.
Compared to monday.com, Jira's support isn't as bad. While it offers excellent documentation and a wide range of support articles, it severely lacks direct customer support.
Jira's free plan doesn't give access to any direct customer support, and even the standard plan restricts support to local business hours. The fact that you have to be on an extensive tier to get access to premium-level or enterprise-level support is quite disappointing.
Verdict: monday.com is a clear winner when it comes to customer support.
6. Security
User privacy and security are of utmost importance for any business. Any breach of data can lead to disastrous consequences. The platforms encrypt user data and employ various security measures to protect user data.
Security is a matter of compliance, and both platforms don't disappoint. However, they differ if we were to consider the basis of security. monday.com keeps its security features under wraps through its in-house-built security protocol. It also complies with all the security certification requirements, including the rigorous ISO/IEC 27001:2013.
Jira stores its customer data in the AWS Cloud and uses the same security measures as Amazon. It's worth noting that AWS has a history of leaky buckets and data breaches, which have incredibly affected its data credibility and security. The tool, however, complies with all the critical certification requirements.
Reading the privacy policy of boat platforms, monday.com is quite transparent as it admits to a certain level of data sharing. Atlassian's Jira doesn't quite share the same level of transparency as monday.com when it comes to data sharing.
Verdict: monday.com is a clear winner when it comes to security features. It has better transparency and in-house security protocols.
monday.com and Jira Alternatives

If you are not satisfied with monday.com or Jira, here are a few alternatives you can consider:
Pivotal tracker
Asana
Trello
Basecamp
Wrike
Bitrix24
Teamwork
Nifty
FreedCamp
FAQs
Question: Is monday.com compatible with Jira?
Answer: monday.com is compatible with Jira. Integrating between the two platforms will be a breeze if you have both accounts. However, you have to integrate Jira into monday.com because you will be using Jira features on monday.com. The integration means you can use monday.com as a front-end interface for all your Jira tasks and projects.
Question: How is monday.com different from Jira?
Answer: The most significant difference between monday.com and Jira is that Jira focuses on software development projects while monday.com is a general project management tool. Besides that, monday.com is more user-friendly, has better security features, and has more diverse integration capabilities.
Question: Is Jira better than monday.com?
Answer: Jira and monday.com have extensive features that prove helpful in different use cases. While Jira is better for software development projects, monday.com is more suitable for general project management. Overall, monday.com is a better tool as it is more user-friendly, has better security features, and is less techy.
The Bottom Line: monday.com vs Jira
Editor's Choice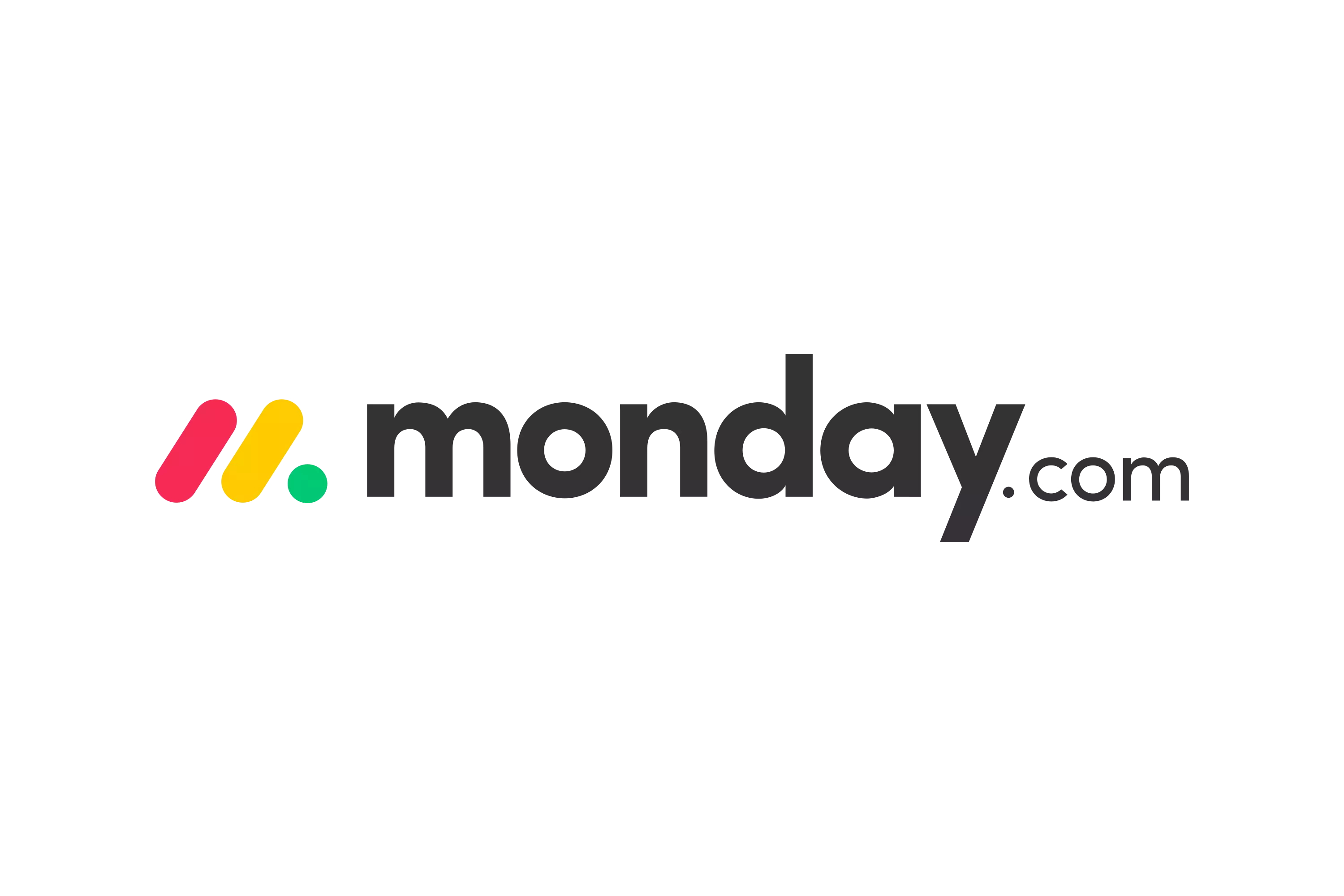 Why Go with monday.com?
Make tasks satisfying to finish! monday.com is quickly disrupting the old guard with a sleek interface, hundreds of integrations, and dozens of workviews for visually imagining and tracking your projects. More than just project management.
Start Managing Your Team Better
We earn a commission at no cost to you which helps keep this blog running!
monday.com and Jira are two of the most popular project management tools in the market. While they both excel in their ways, monday.com is a more comprehensive tool that offers a better user experience.
Bottom Line Summary: If you are looking for a tool to help you manage your projects better, I recommend monday.com for its ease of use and diverse integration capabilities. Jira is cheaper but can be technical, especially for new users.
Other Project Management Software Options
If you are still undecided about which work management solution is best, consider reading our direct comparisons of both collaboration tool platforms for more options.
Jira Alternative Work Management Systems Compared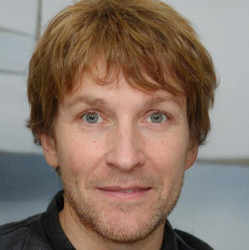 Latest posts by John Hughes
(see all)
Get 40% OFF for 3 Months