Last Updated on April 22, 2023 by Ewen Finser
Working from home is becoming increasingly popular. According to data gathered in the U.S., an impressive 3.7 million people spend half of their days working remotely.
The same data also found that Fortune 1,000 companies employ mobile workers who spend over 50% of their time working outside of the office environment. So, it begs the question, what's the best way to manage so many e-workers?
Phone and email are obvious options, tried, tested, and proven to work, but they can be time-consuming and require a rigid structure that detracts from the fluidity and simplicity of remote working.
That's where SaaS project management platforms such as monday.com and Wrike come in. These collaborative work management platforms enable you to create multiple projects, communicate effectively, and collaborate with co-workers regardless of where you or your colleagues are in the world.
And even if you're working in an office environment, having a project management system that team members can easily access will help improve project and workflow visibility.
Which, will enhance communication, collaboration and boost the overall effectiveness of your team, meaning you'll get more work done quicker.
Bottom Line Up Front Summary: If I had to choose between monday.com or Wrike, I'd personally go for monday.com here. I just prefer how intuitive and streamlined its UI is in comparison to Wrike's. That said, if you need a FREE plan to get started, you can try Wrike here.
Main Differences Between Monday.com vs Wrike
The main differences between monday.com vs Wrike are:
Monday.com is well suited to freelancers and businesses of different sizes, whereas Wrike is best suited to medium to large scale companies.
Monday.com is easy-to-use and possesses strong visualizations, whereas Wrike is less easy on the eye but offers more powerful project management features.
Monday.com is available in 8 languages, whereas Wrike is available in 10 languages (both solutions are available in English).
Monday.com charges per multiples of 5 users, whereas Wrike charges per user.
Monday.com is highly adaptable and can be used by many business scales across multiple sectors making it a great planning tool, whereas Wrike is a better tool when it comes to managing projects.
Editor's Choice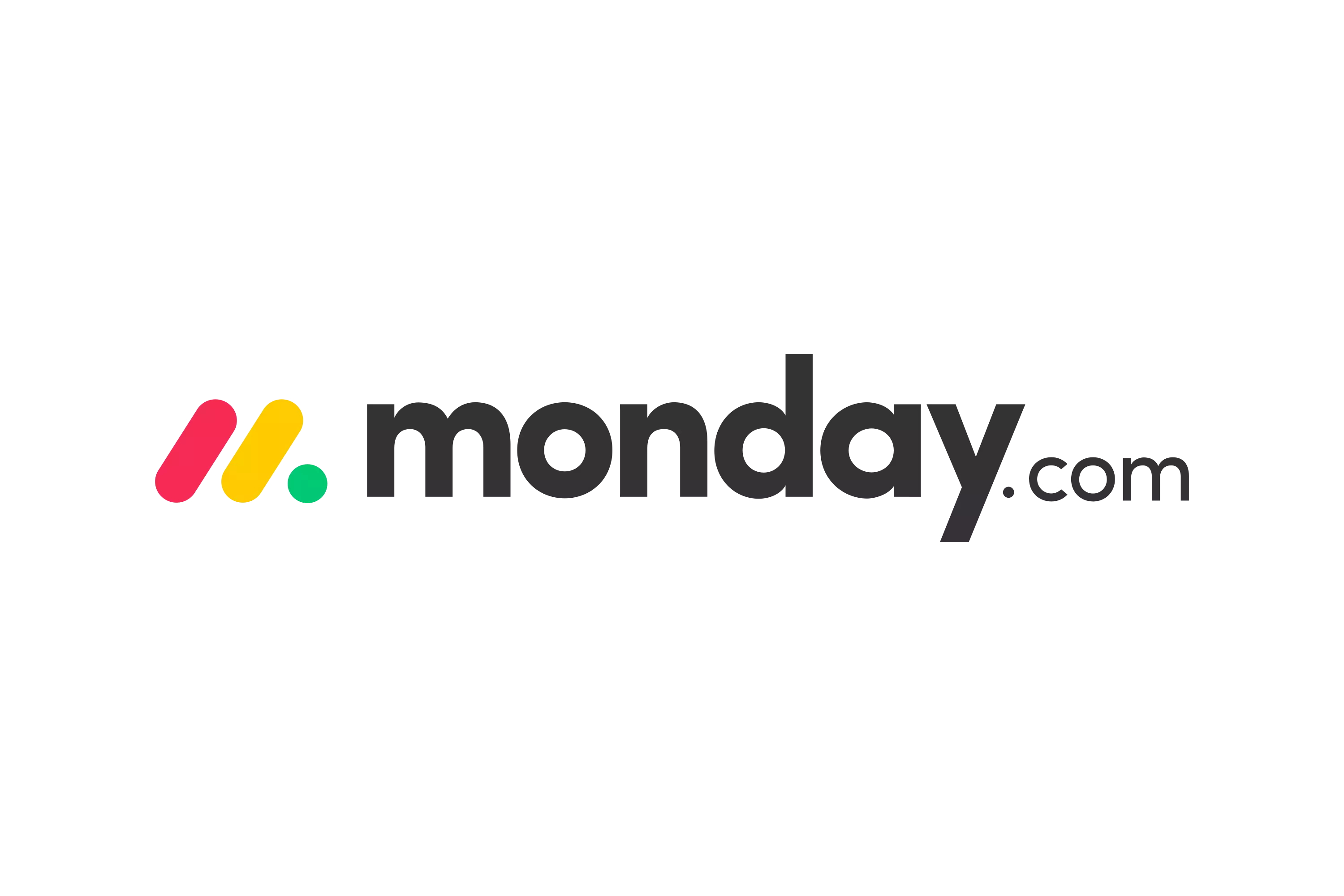 Why Go with monday.com?
Make tasks satisfying to finish! monday.com is quickly disrupting the old guard with a sleek interface, hundreds of integrations, and dozens of workviews for visually imagining and tracking your projects. More than just project management.
Start Managing Your Team Better
We earn a commission at no cost to you which helps keep this blog running!
Monday.com vs Wrike: What is Monday.com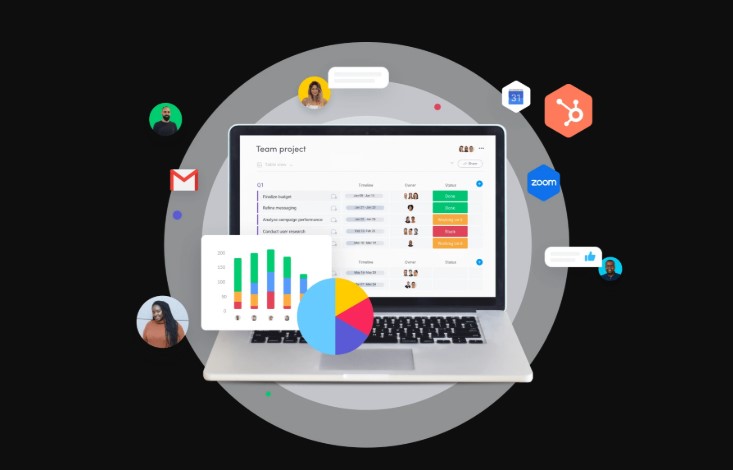 monday.com project management software is a powerful Work Operating System (OS). It offers functionality that enables team management regardless of where you or your colleagues are in the world by aiding in collaboration and communication processes.
Globally, over 100,000 organizations use monday.com, including well-known companies such as eBay, Universal, and BBC Studios.
monday.com is renowned for being an adaptable as well as intuitive platform, so you shouldn't have too much trouble getting to grips with its interface.
You'll find it is straightforward to track progress using the tool's metrics, which should increase team efficiency. monday.com offers some intelligent automation (more expensive plans only), not to mention integrations with big names such as Facebook, Shopify, and Microsoft Team. Its open API system allows for customization, making it an excellent option for IT teams.
This digital project tool is great for remote marketing, IT, and project management teams. But, it can be used by pretty much any team in any sector. Also, monday.com has a downloadable mobile app.
Read More: monday.com Review: Is monday Worth it?
Monday.com vs Wrike: Who Should Use Wrike?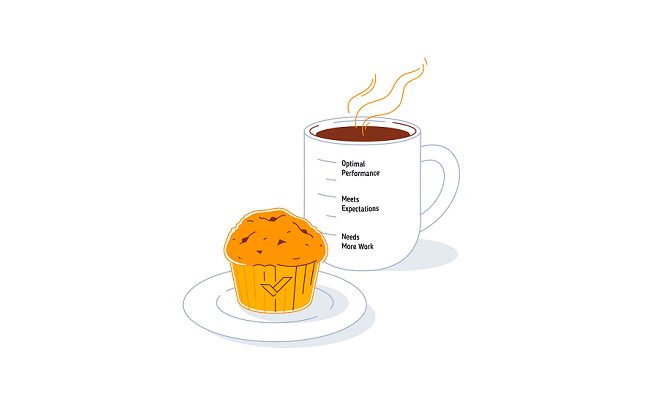 Wrike's SaaS is pretty powerful. It offers a project management solution used by over 20,000 people worldwide, including big name brands such as Google, Hootsuite, and L'Oreal. Wrike has a mobile app for download, which allows you to create and manage projects on the go.
This e-working platform will enable you to track your projects' progress using project status checks and detailed reports. Doing so will enhance your team's capacity for collaboration as well as communication. It offers a plethora of integrations, with the possibility to link up with the likes of Google, Adobe, and Microsoft.
Wrike is best suited to marketing teams, and, of course, project management teams. Unlike monday.com, it's not best suited to a small team or for individual use because it's a little tricky to figure out how to use its functionality.
It's just not the most intuitive platform, so keep that in mind. It is, however, a much more robust option than monday.com. If you're an enterprise or in need of a powerful solution with great business tools, Wrike is for you.
Read More: Wrike vs Trello: Top-Ranked Tools Compared
Monday.com vs Wrike – A Concise Features Comparison
Note: certain features and functionality may not be available in lower-priced plan options.
Ease of Use for Task Management
Monday.com's board section is exceptionally intuitive. It's kind of like building lego blocks to complete projects, satisfying and honestly, oddly enjoyable.
Wrike, on the other hand, is much more mundane and dull. Its UI is not aesthetic. It's designed for functionality as opposed to being simplistic.
It was easy to create and update projects using monday.com. It's honestly so well laid out you're just naturally clicking symbols and labels to build your workflow. In contrast, Wrike's workflow requires a little bit more thinking.
Both tools offer a virtual tour and tutorial videos when you first log-on to their platforms, which enables you to get a quick feel for things. monday.com and Wrike are great from that perspective. I felt monday.com's UI (User Interface) was easier to use. The reason being monday.com is much more transparent and intuitive as pertains to the main work "Board". I found it easier to do the following with monday.com:
Assign tasks
Provide status updates ("working on it", "done", etc.)
Apply due dates
Altar priority of tasks
Add timelines
Gantt chart functionality
Wrike vs monday.com Team Collaboration
Due to monday.com's intuitive and newbie-friendly interface, it's incredibly easy to start conversations with colleagues in the "Board" section. This aspect of Monday's platform makes team collaboration a breeze. Wrike's communication, on the other hand, is not so easy to figure out.
It's certainly frustrating when you jump onto their interface after using something like Monday.com's. Wrike just has way weaker visualizations, less drag/drop functionality than their opponents, and a more cluttered dashboard.
Both platforms enable you to assign owners and display the urgency of task completion. It takes a little longer to find this stuff with Wrike, but once you get the hang of it, it's okay. I liked that Wrike offers keyboard shortcuts when leaving comments, I think it speeds up communication on their platform.
With monday.com, I loved how their automation sent comments and updates directly to my inbox. I felt it was a great way to stay up to date. Wrike offers email automation, too, just to a lesser extent. Also, monday.com's automation is only available with the three most expensive plans.
Both project planning services allow you to add files (file sharing) and @mention people in the comment section, which is handy if you're in a rush. I liked how monday.com tells you who seen your updates. It makes it easy to ensure everyone is on the same page. I didn't notice this feature when testing Wrike.
Wrike vs monday.com Time Management Features Compared
Wrike allows a team member to input how long they worked. Such a feature didn't jump out at me right away when using Monday's platform. However, I messed around and ended up finding the project planner's time tracking function.
Wrike's time tracker ensures team members are not over or underpaid, which is a great way to avoid conflict. The time tracker allows users to enter their working hours manually, or the time tracker itself will record them automatically.
There's a time log to ensure no conflict arises due to discrepancies in pay. monday.com's time tracking works in the same way, except you can edit entered working hours. Doing so will turn the altered data red.
Both tools allow you to set due dates to ensure your workload doesn't start mounting up. monday.com's automation will send you an email to remind you of deadlines. monday.com's time tracking column has a built-in calculator, which enables you to find the total of billable working hours. Wrike offers similar functionality for members of its business and enterprise plans.
Both tools are neck and neck in terms of time management, but Wrike shades it due to its advanced functionality when dealing with billing time. It will enable you to segment and filter project entries based on billing types. It's simple, but it just makes life that little bit easier.
monday.com vs Wrike Reporting & Analytics
Wrike offers superior business reporting tools; it's a great option if you've got a large team and need high-level functionality. But, if you're running a small business or team, it's probably a little overkill. Something like monday.com should suffice if you're just trying to plan and manage efficiently without too many bells and whistles.
Anyway, it's still worth looking at what these cloud-based project management solutions have got to offer. monday.com offers board-level reporting that's helpful when it comes to filtering out data per project. Meanwhile, Wrike's project "Board" offers a tonne of report types. I liked the time log and project reports the most. They provide a great insight into how everything is shaping up.
monday.com lets you view the report, and task data using different chart types, line and bar charts are examples. Wrike offers column charts. These come in handy when you're trying to figure out how "Owners" (workers assigned to tasks or recurring tasks) are progressing and managing their workload. It's a great method to ensure no one becomes overwhelmed.
Both monday.com and Wrike allow you to filter and segment data. Wrike possesses more robust features, however, when it comes to doing so. Wrike's file, board, and analytics view(s) allow you to oversee every aspect and piece of project data.
Wrike offers helpful infographics as well as a traditional Gant chart for all the hopeless sentimentalists. monday.com's high-level board is somewhat a condensed version of Wrike's functionality, which is effective nonetheless when it comes to tracking data in one place.
Wrike vs monday.com Pricing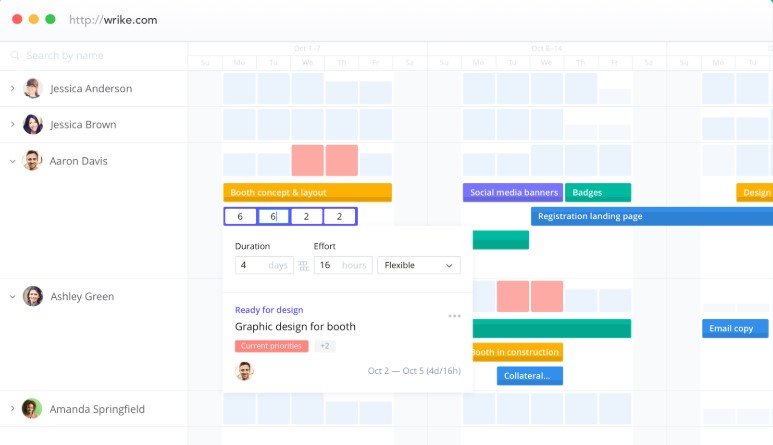 monday.com Pricing Plans: How Much Does monday.com Cost?
monday.com offers four pricing plans:
Wrike Pricing Plans: How Much Does Wrike Cost?
Wrike also offers fours pricing plans:
monday.com charges per user sets as well as feature access, meaning you'll need to visit its pricing page to get a better understanding of how much it'll cost.
Editor's Choice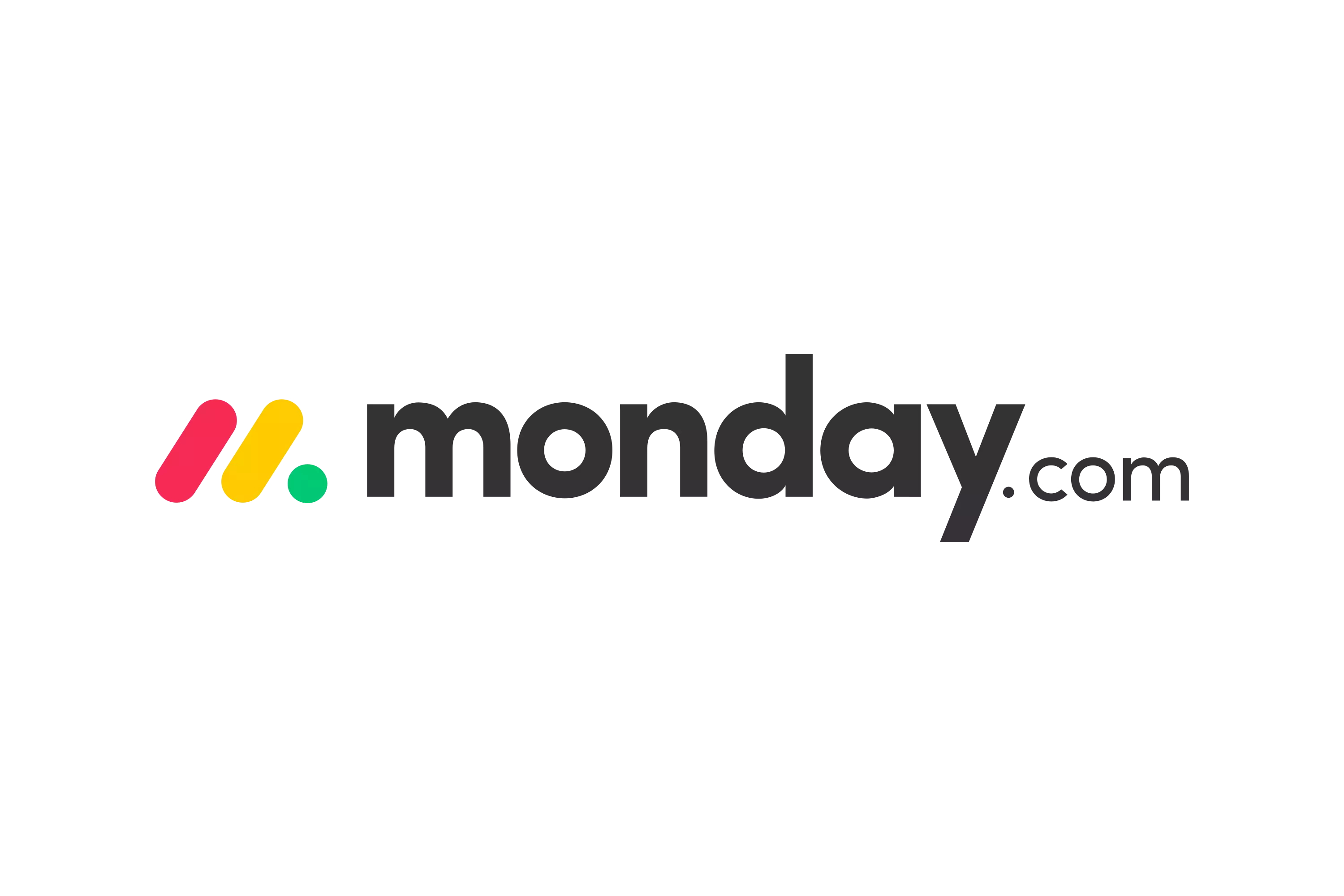 Why Go with monday.com?
Make tasks satisfying to finish! monday.com is quickly disrupting the old guard with a sleek interface, hundreds of integrations, and dozens of workviews for visually imagining and tracking your projects. More than just project management.
Start Managing Your Team Better
We earn a commission at no cost to you which helps keep this blog running!
Free Trial
Both project management solutions offer free trials, which are simple to set up. I like that they sent a confirmation email, it gave me peace of mind from a security perspective.
monday.com did not allow me to choose which pricing plan I was experiencing during my trial, whereas Wrike did. Both trials lasted 14 days with the option to extend or switch plans available.
Per-User vs Incremental Pricing
Both of these project e-builders increase their rates by groups of 5 and 10 users( in some of their plans). For example, monday.com's website provides pricing for 5 to 40 users in a range increasing in multiples of 5. As in, 5, 10, 15, 20 and so on. The management tool does so across three of its pricing schemes. Similarly, Wrike offers a set fee for businesses with 5, 10, and 15 users subscribed to its "Business" plan, but no higher.
I don't like when companies use such payment structures because they result in overcharging. For example, if you sign up to monday.com's Pro plan with 32 users, you'll be charged for having 40 users at the same price.
That is $692 per month billed annually. If you had 30 users on the same Pro plan, it would only cost $519. That's going to work out as being over $2,000 more expensive annually for 2 extra users. This cost is so because you fall into the 30-40 users range, irrespective of having 32, or 39 users.
Both Wrike and monday.com offer quotes on their Enterprise plan on a per-user basis. Wrike generally operates on a per-user basis.
Monday.com vs Wrike Pros and Cons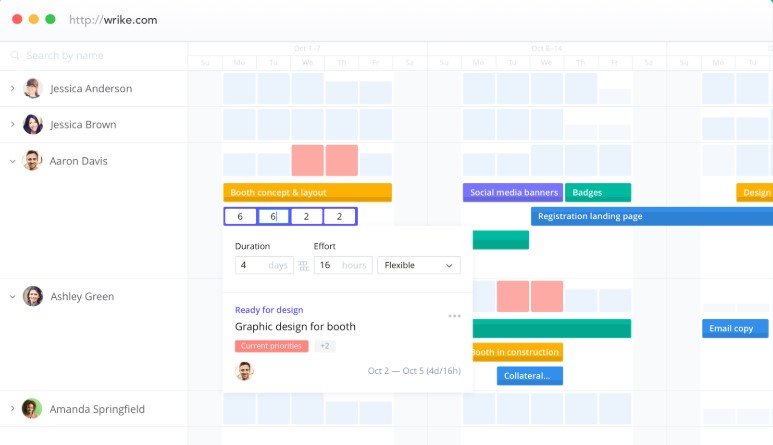 Monday.com
Pros
Extremely easy-to-use
Looks fantastic
Everything is in one place
Gantt chart software views
Cons
Expensive
Functionality ill-suited larger businesses (i.e. enterprises with multi cross functional teams)
Does not offer robust functionality
Wrike
Pros
Robust functionality suitable for larger businesses
Lots of data fields and powerful reporting
High capacity for integrations (30+partners)
Cons
Not optimal for small companies or freelancers
Expensive
Not user-friendly (compared to other options)
Wrike + monday.com Integration
While Wrike and monday.com don't natively support integration options (and their features can be overlapping), there are some great micro integrations available:
So, while you cannot natively run one app inside of the the other, you can create triggers & sequences if there are specific use cases or functions that you prefer running on one system vs the other (but you need them to talk to each other).
FAQs About Monday vs Wrike
Is there a free version of monday.com?
No. monday.com only offers a free trial. After that, you've got to subscribe to a plan. Plans are priced based on groups of users as well as features, so you should check out monday's pricing page for more info. All plans are billed annually on a per month basis with discounts available.
Is monday.com any good?
Yes, if you're in need of something basic and easy to use for project management. It's probably best suited to planning because it's easy to set up visual workflows using drag and drop functionality. Also, you can check metrics such as task owners, task status, and due dates so easily that planning is simple even as a newbie. monday.com is a good tool, but there are more powerful alternatives on the market.
Is Wrike free?
Yes, there's a free version offering limited functionality for 1-5 users. It's helpful if you just need something small to keep track of things. There's also a free trial that lets you choose and test the plan you're intent on buying, it's worth checking out.
Is Wrike any good?
Wrike is certainly a good tool. It offers a robust solution to project management with some helpful business features such as progress and performance reports. It's best suited to larger companies and enterprises. It's also easy to use once you become familiar with its interface and features. Overall, Wrike is a good tool.
Is Asana better than monday.com?
Asana isn't better than monday.com. Asana offers 100+ integrations, which is considerably larger than monday's 20+ integrations, but monday's integrations are useful and the platform also offers open API. Both tools are equal in terms of user-friendliness, strong visualizations, and drag and drop building of workflows.
However, monday.com offers better features and is more secure. For example, monday.com offers features such as time-tracking and Gantt charts, whereas Asana doesn't. In terms of security, Asana doesn't provide HIPPA or two-factor authentication, while monday.com does (depending on the plan). In short, Asana just doesn't offer enough to be deemed better than monday.com.
Is Wrike HIPPA compliant?
Wrike is HIPPA compliant as well as EU and US GDRP compliant. It possesses additional security certifications with ISO 27001, PCI DSS and FedRAMP being examples. In case you're wondering, monday.com is also HIPPA compliant, however, only for its enterprise plan members.
monday.com vs Wrike: Final Thoughts
Bottom Line Summary: If I had to choose between monday.com or Wrike, I'd personally go for monday.com here. I just prefer how intuitive and streamlined its UI is in comparison to Wrike's. That said, if you need a FREE plan to get started, you can try Wrike here.
I found task management to be much more efficient with monday.com, with the platform's combination of drag/drop functionality pairing well with the SaaS's strong visualizations to deliver a clutter-free experience. Both platforms offer API, although monday.com's is open and there's a high potential for customization. Wrike has more integration partners than monday.com.
What truly sets monday.com and Wrike apart, is just that it's easier to get the hang of monday.com. Wrike is better suited to people with experience using project management software in need of an advanced solution. monday.com is excellent for beginners or people in need of a less advanced solution.
If you've got a large team, then Wrike's probably you're the best bet for task management tools.
Conversely, if you're a freelancer or working with a small group, monday.com will do just fine. In a nutshell, if you've got a lot of people and need advanced enterprise project management software, choose Wrike. If you're a smaller team or a solopreneur in need of basic functionality and something easy to use and scale with, go with monday.com.
Editor's Choice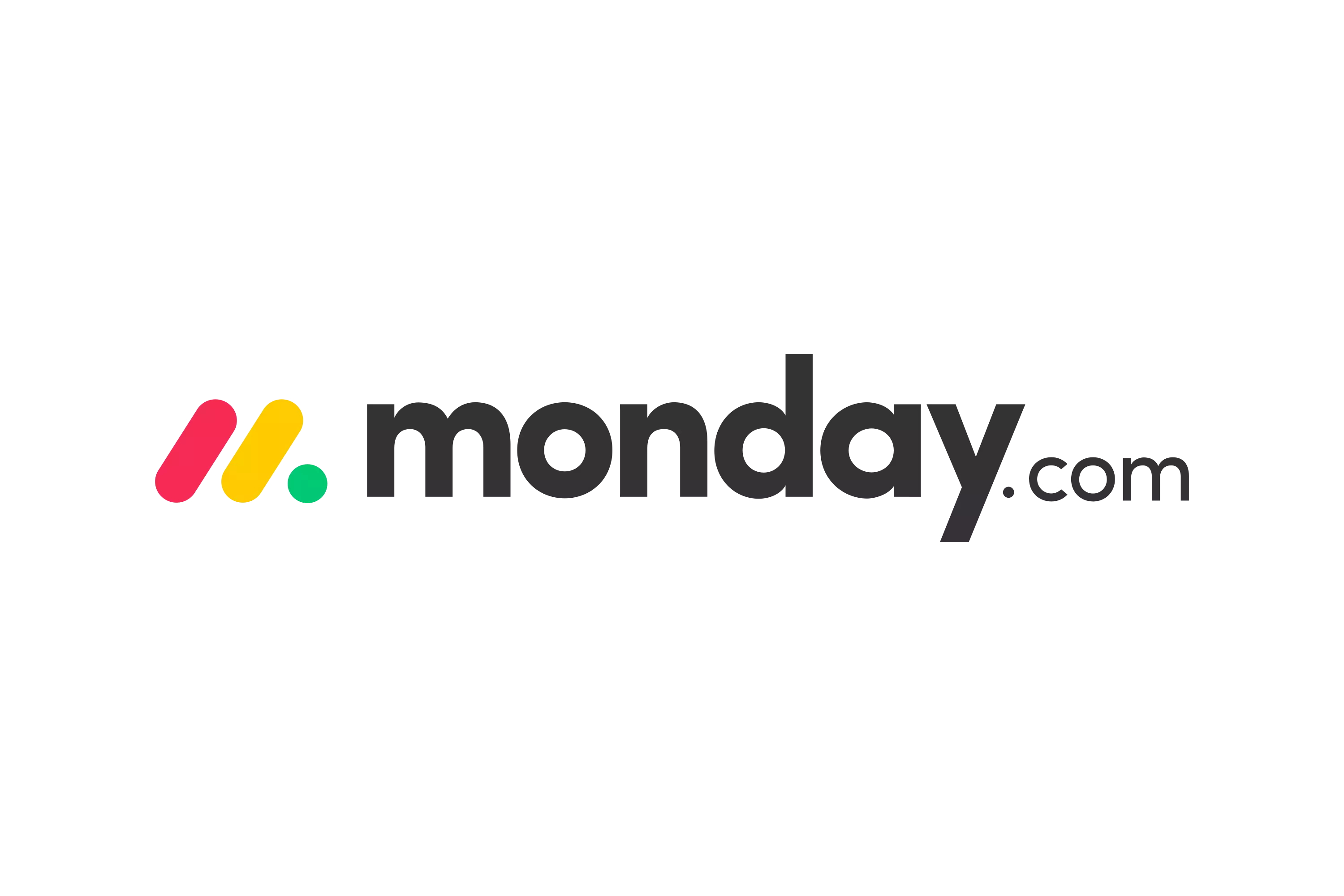 Why Go with monday.com?
Make tasks satisfying to finish! monday.com is quickly disrupting the old guard with a sleek interface, hundreds of integrations, and dozens of workviews for visually imagining and tracking your projects. More than just project management.
Start Managing Your Team Better
We earn a commission at no cost to you which helps keep this blog running!
Additional Task Management Software Recommended Reads
If you are still on the fence about Wrike or monday.com, we've also compared both tools head-to-head against a number of peers.
Check out these additional comparisons to see the full picture on the best project management software.