Last Updated on April 22, 2023 by Ewen Finser
Both Wrike vs Basecamp are popular software apps that target businesses and entrepreneurs by helping them organize their activities and successfully run their project management tasks.
Basecamp will help you handle staff members who have different roles within the company, different responsibilities, and different objectives. Still, the final goal is the same: completing a project.
Wrike has a very intuitive and user-friendly interface, and it will make the entire process of project management a lot easier due to its flexible views and approaches. You will gain an overall view that will allow you to see the big picture when it comes to your company's projects. It provides strong analytics and reporting tools together with actionable insights.
Now, let's discuss each of these two apps in more detail, referring to their features, pros, cons, price options, and more.
Bottom Line Up Front Summary: There is no doubt that Basecamp is friendlier and more approachable, particularly for smaller marketing teams. That said, the more fully featured, scalable and customizable solution is definitely Wrike here, and that's why it's my general pick (even though I love Basecamp!).
Main Differences Between Wrike vs Basecamp
The main differences between Wrike vs Basecamp are:
Wrike focuses on serving as a communication tool, whereas Basecamp works more like a project management tool;
Wrike can effectively serve small and medium businesses, whereas Basecamp could be better suited for larger companies;
Wrike is a more affordable and budget-friendly program, whereas Basecamp has a higher monthly fee;
Wrike is suitable for mid-sized companies that run numerous complex projects or clients, whereas Basecamp is perfect for freelancers, small businesses, large organizations, and entrepreneurs.

Wrike Rocks for Project Management
Wrike is just BETTER. More integrations (no "walled gardens"), less bulky, and better uptime and reliability overall. Best of all, Wrike let's you pick and pay for only the features you ACTUALLY NEED.
Start Wrike for Free
We earn a commission if you click this link and make a purchase at no additional cost to you.
Wrike vs Basecamp – a Brief Overview
Both Basecamp and Wrike were launched on the market more than 10 years ago, but Basecamp stole the start by a few years. Basecamp's headquarters are located in Chicago, Illinois. While Basecamp appeared in 2004, Wrike wasn't launched until 2006. The company's headquarters are located near San Jose, California.
Wrike has developed a platform that focuses mostly on power rather than simplicity. It's less streamlined compared to Basecamp. Still, it can accommodate a wide range of customization options. Basecamp consists of 6 main tools that every business group or department that needs higher productivity might need. So, Basecamp is more about simplicity than power.
Wrike vs Basecamp – Main Features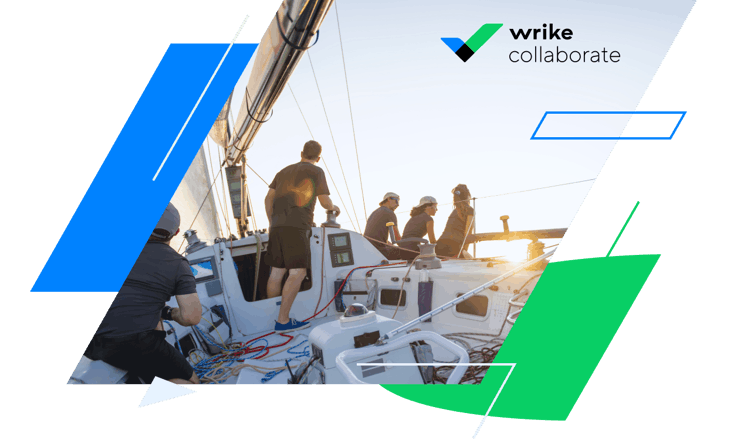 At first glance, Wrike is an effective, scalable solution that provides real-time news and notifications. It allows you to become part of an internal social network where you can see all the posts on the app's feed, and it can be integrated with numerous other apps. However, users say there's a pretty steep learning curve which can be a bit of a challenge at first.
Wrike isn't only about helping you handle project management tasks, but it's also a helpful tool when it comes to collaborating with your colleagues. Basecamp is very intuitive, and it does a great job at both project management and team collaboration. Its pricing model is simple, and you can easily integrate this program with many other apps.
On the downside, it appears that the automated workflows of Basecamp can be a tad confusing. Also, the basic app lacks certain features that can only be accessed and used when you integrate Basecamp with third-party programs.
This project management platform is user-friendly and targets the concept of simplification. It helps all the team members to communicate and support each other as well as communicate with clients.
I have described below some of the most important features of both Wrike and Basecamp.
Task Management Compared
How Does Wrike Task Management Work?
Task management is the very first step of any project management process. As long as you figure out a way to assign and handle tasks, the completion step will get a lot easier.
With Wrike, users must keep their tasks organized in folders; each folder will represent a different project. You can also create sub-folders if you want to split larger tasks into smaller and more achievable assignments. Once you click on a specific folder, the platform will also show a list that contains all the tasks included in that folder.
If you go further more into detail and choose to click on a certain task, the program will feature another panel that allows you to insert editing-relating notes like deadlines, comments, task dependency, attach files, and track time. At the level of each folder, users can initiate changes to a whole group of different tasks.
With Wrike, it's very easy and time-saving to locate a certain task due to the program's search functionality. Each folder also works as something similar to a dashboard.
How Does Basecamp Task Management Work?
Basecamp organizes different tasks into projects; each project has its own to-do list of assignments. Next to the name of a task, there's a profile photo of the person who has to handle that assignment. A checkbox is located right next to the task to help you verify whether or not that task was completed.
If you click on a task, the platform will open a new screen where you will be able to post comments, upload files, edit the task, and change deadlines.
Scheduling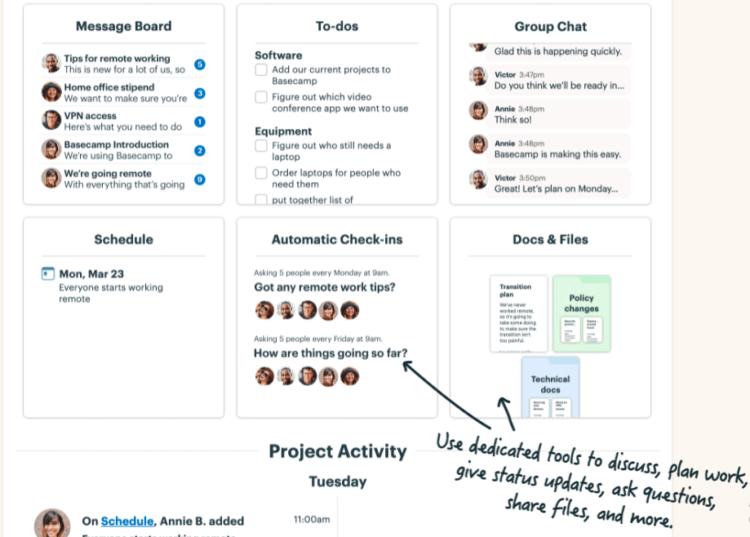 Wrike Scheduling Features
One of the best features of Wrike is its Gantt chart which is also interactive. You will find it in the timeline view. You will also visualize specific tasks by using the filtering feature inside a folder. A sidebar will open, featuring the tasks and their duration, spanning weekdays.
By dragging one end of this taskbar in order to connect it with another area of the same taskbar, you will be able to create new dependencies or adjust the existing ones. Here is where you can also create different milestones, each with its own due date.
The timeline view is one of the features that really makes Wrike stand out and differentiate itself from its main competitors. Due to the Gantt chart, you can monitor how different parts of the project tend to move or change. Simply put, with Wrike, you will have a high level of control over your project's tasks.
Basecamp Scheduling Features
Basecamp has a scheduling feature that shows upcoming tasks and their deadlines. It resembles a social media streaming service that's organized and updated once per month.
There's even a calendar that you can use to see project due dates. This functionality can also be used as a personal calendar. It's normally used to create new tasks, establish deadlines, and email those assignments to the people who must take care of completing them.
The calendar has proven itself very useful, especially when it comes to keeping track of due dates, but the Gantt chart provided by Wrike is much more complex and interactive.
File Management & Collaboration
When team members don't collaborate effectively, the project they're working on will unravel. Regarding file management, keeping a whole group focused on achieving the same goal is much more productive than an individual organization. Both Wrike and Basecamp use native text editors. This leads to a pretty straightforward process of tracking any changes that can occur to text documents.
Project collaboration can be seen in two main forms: file management and activity updates.
Wrike File Management
This software uses several different functionalities for activity updates. The most important one is Wrike's newsfeed that maintains a continuous flux of updates on all the activities of a project. Due to this program, you can also email one of your colleagues to ask for their attention or simply notify them regarding a certain task.
When it comes to searching different files, you can do this at the folder level.
Basecamp File Management
With Basecamp, there's a message board that one can use to insert all the updates of an activity. There's also the Campfire feature which is a centralized messaging app. This software provides a client view functionality that enables you to invite any of your clients to a specific project that concerns them and even send notifications to those clients.
Only project managers can choose what clients can access the project's activity. This allows for a certain privacy level between customers and the company's internal team. Moreover, Basecamp comes with a loop-in feature that offers users the possibility to send emails to other staff members that are outside of the project's activity. This can be done every time a new update is published.
In terms of file management, you can use Basecamp's file search view to scan all the existing files that are included inside a certain project. You can also organize and group them by date, label, and other criteria.
Wrike vs Basecamp Reporting Compared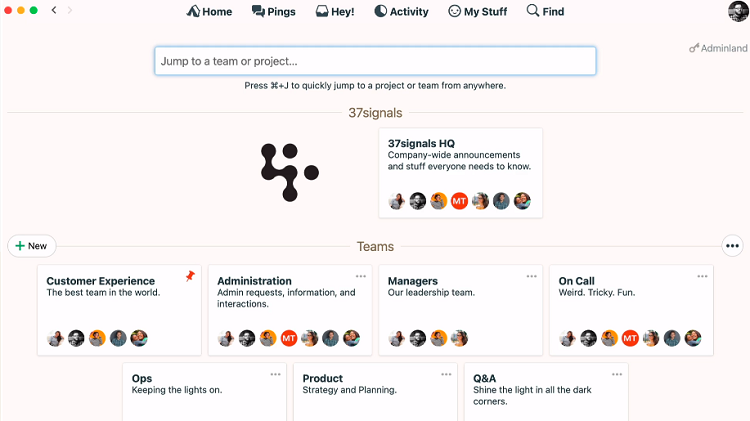 Reporting is essential because it allows you to keep track of how the project is unfolding. Any good project management tool should have powerful reporting features to help you discover project workflow issues and enable you to adjust those aspects accordingly.
Wrike Reporting
Wrike offers a few reporting features, such as the ability to use filters in order to create different reports that target specific task types. Moreover, each folder features a burndown chart placed on the right of your screen, which allows you to see those tasks that have already been completed in comparison to the number of assignments that were made in the beginning.
The third feature is a task digest view that you can find under the burndown chart. This feature shows all the tasks from each individual folder and their completion status: completed, backlog, or overdue.
Basecamp Reporting
Most of the reporting features of Basecamp can be found in the app's Project Progress view. There, you'll find a list of each project's finished tasks, presented in chronological order. You can also scan all the activities that occurred across that specific project since the start of the process. Users can revisit any part of the project.
Another useful reporting feature is Basecamp's hill chart that displays the tasks users place in the form of a curved line. Those involved can move the tasks along that line if they want to see the progress of each activity.
Customer Support Compared
Let's see how these two apps behave in terms of customer support.
Wrike Customer Support
As a Wrike user, you will be able to access the company's getting-started guide as well as details regarding email integration, billing problems, reporting, and more. Moreover, it provides users with live webinars and video tutorials. You can easily submit a support request directly from the platform's knowledge base. Wrike representatives can be reached through email, chat support, and phone.
Basecamp Customer Support
Basecamp also offers short but precise video tutorials as well as learning classes that are held online, live. Other notable resources are how-to guides, a FAQ section, and more. As a user, you can contact one of the company's representatives via email or by completing the form that you'll find on their website. Unlike Wrike, Basecamp lacks real-time team chat and phone support.
Gannt Chart Functionality
Gantt charts are increasingly seen as a critical part of the planning process, particularly for multiple project sprints. So how to Wrike and Basecamp meet this requirement?
Wrike Gantt Charts
Wrike very intentionally includes Gantt charts as a core feature of their product offering.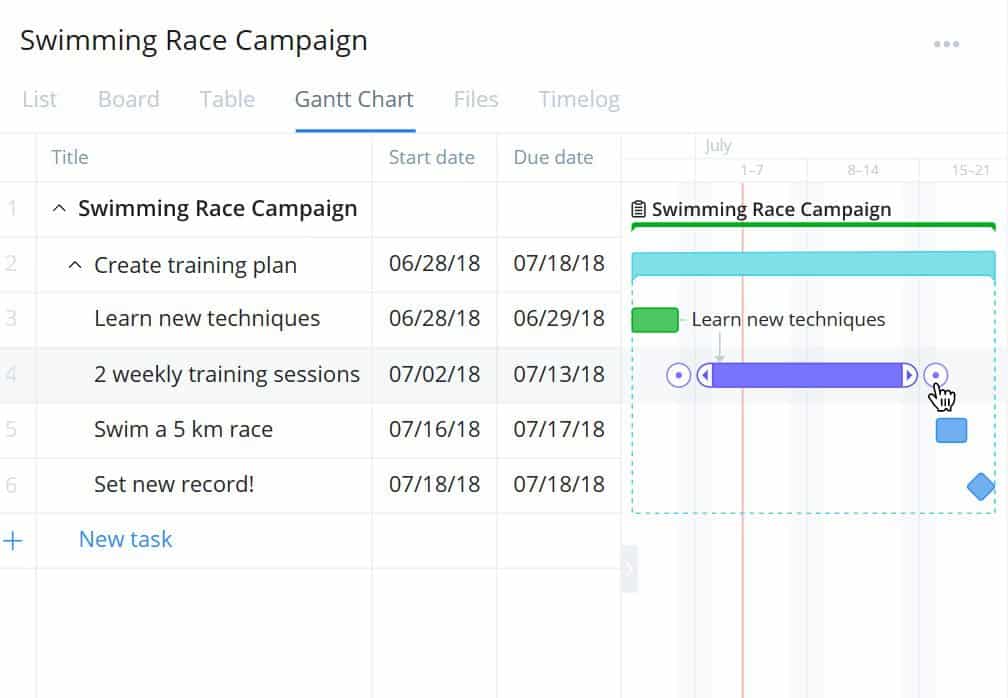 While it's great to have the functionality included out of the box, the interface and usability does take some getting used to. IF you are already familiar with how Wrike works, it's fine, but for new users expect to spend about 1-2 hours before it becomes super productive.
It's intricate enough that there's even dedicated third-party courses on this specific discrete task.
Basecamp Gantt Charts
Basecamp does not natively feature built-in Gantt charts. This is definitely a bit of an issue if this is an important park of your workflow.
That said, there are a variety of third-party integrations that provide this functionality within Basecamp, if you need it:
Basecamp Wrike Integration: Best of Both Worlds?
You can actually use BOTH systems if you really like certain elements. For example, Basecamp is great for client-facing projects, but Wrike is more tech / developer friendly.
While it's unorthodox to use both (and they certainly compete at some level), there are some great third-party integration solutions:
Wrike vs Basecamp – Pros and Cons
Let's take a look at some of the most important advantages and disadvantages of both these business tools.
Wrike Pros
You will get to organize and customize the processes of your business;
You can work and complete or edit tasks from anywhere you want;
Wrike offers processes documentation as well as solutions and suggestions for both employee and project management;
It enables interdepartmental communication;
It's easy to use, even for those who have never used such a program before;
This app provides many innovative features and useful functionalities;
It's a stable and reliable program, and the navigation process is fairly simple and quick.
Wrike Cons
The price can be a tad high for non-profit organizations;
Some features can only be accessed in the premium and more expensive pricing plans;
When it comes to creating dependencies, it can be a tad tricky to create very intricate ones.
Basecamp Pros
It's very easy to use and has a user-friendly interface;
You can control user permission almost effortlessly;
You will receive automated notifications and updates;
The task management is simplified, which leads to a more streamlined process;
The cost isn't that high;
There's a dedicated mobile app that you can use when you're on the go;
This brand is easily recognized, which enables almost instant software acceptance.
Basecamp Cons
The drag-and-drop feature could become more extensive;
At certain given moments, it's difficult to discover a project's current stage;
It lacks email integration;
The dashboards could be improved in terms of reporting functionalities.
Wrike vs Basecamp – Pricing Options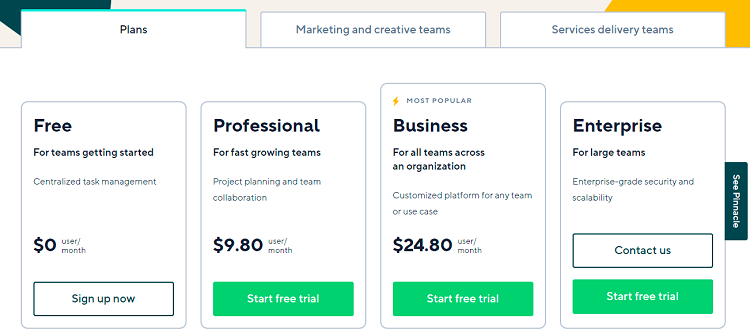 Let's compare the pricing schemes of these two contenders. They're different but people tend to trust Wrike better than Basecamp because of some of the advertising claims that Basecamp appears to promise. Without further ado, let's take a closer look at the following numbers.
Wrike Pricing Plans
Wrike offers 4 available pricing plans that you can choose from:
Basecamp Pricing Plans
With Basecamp, you can only choose one of the two available plans:
The Personal Plan – this is the free version of the program, and it can accommodate up to 3 different projects. In terms of users, it can allow up to 20 people to access and work inside the plan. On the downside, it's a pretty limited option in terms of features;
The Business Plan – users will have access to all the app's features. This plan will accommodate an unlimited number of projects and an unlimited number of users. You can opt for the monthly fee which is $99 or choose the yearly plan which costs $84.15 per month.
Wrike vs Basecamp – Main Alternatives
Here are some of the best alternatives to both Basecamp and Wrike. I've picked them based on their features and user ratings but I haven't listed them in any particular order.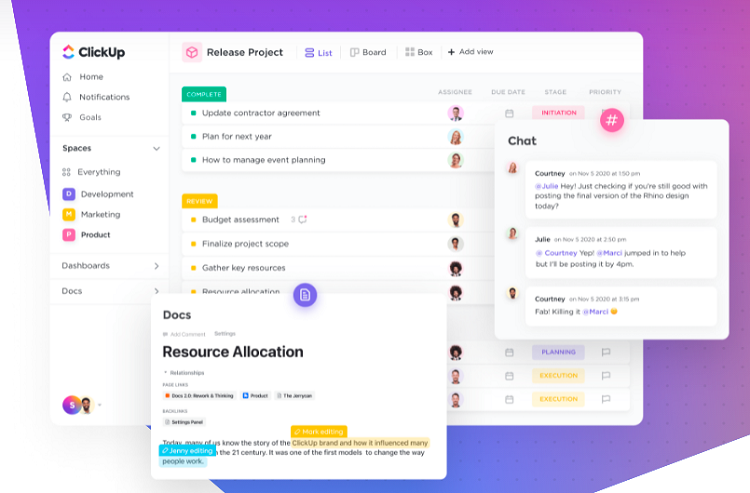 ClickUp is more affordable than Asana, but it still offers effective solutions for your company's project management assignments. Most users are satisfied with this tool, saying its customer support is really amazing. You can even watch a demo before you begin using the tool.
Pros
It offers great functionality;
Even the free version comes with numerous useful features;
Both individual people and teams can successfully use ClickUp;
The customer support is excellent.
Cons
The mobile app isn't very user-friendly;
At first, using this interface might feel a bit overwhelming till you get used to it.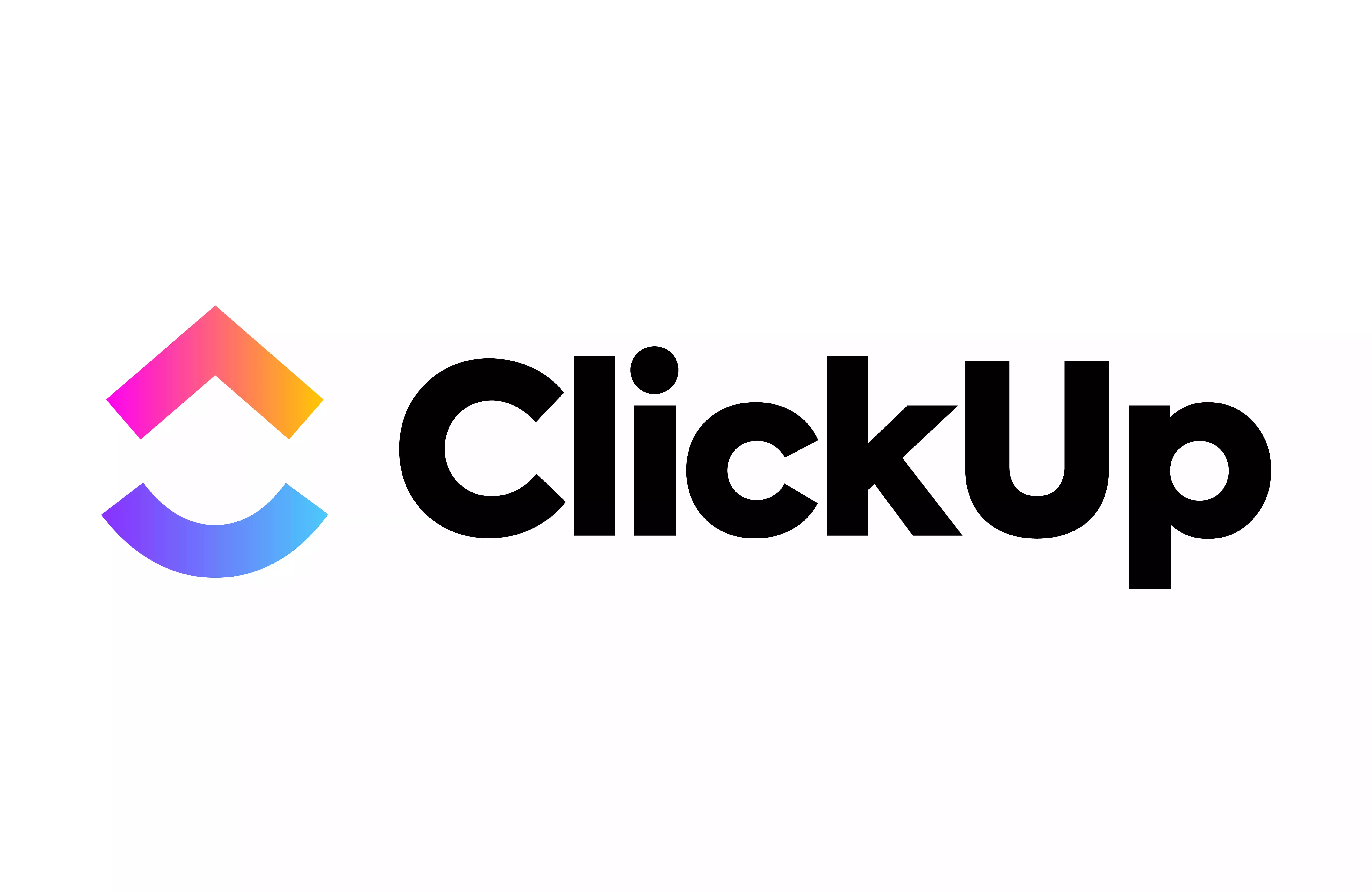 Why Go With ClickUp?
I've been so impressed with how quickly ClickUp has caught up with and even EXCEEDED competitors. They have ALL the integrations, plenty of pre-built templates for any use case, AND additional customization for any workflow.
Check it out Here
We earn a commission if you click this link and make a purchase at no additional cost to you.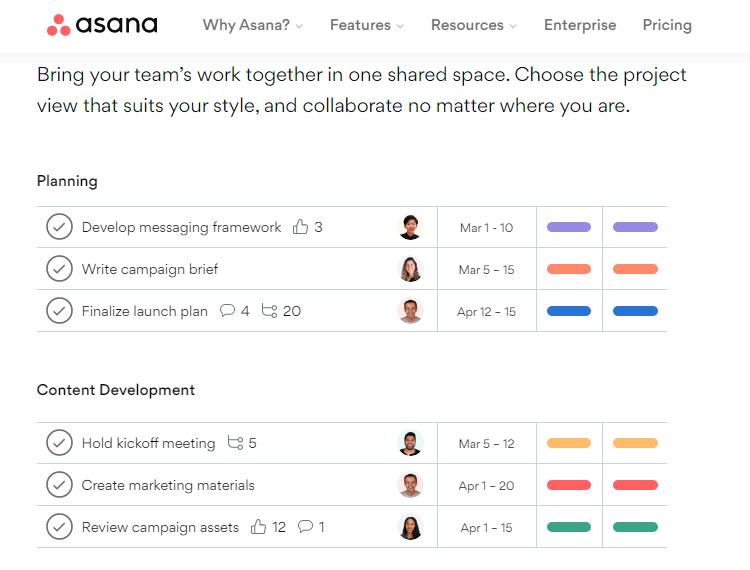 Asana is one of the most popular project management tools out there. I've worked in Asana, and I must say it did a great job at helping me keep track of my current tasks, receiving new ones, and communicating with my peers. Many people consider Asana to be one of the best programs for all types of business.
Pros
It offers a great Gantt chart functionality as well as a highly effective timeline view feature;
It provides numerous features, all of which are helpful;
Users can access a wide range of project management tools within the Asana platform;
You can opt for the Asana free plan that accommodates up to 15 different users.
Cons
It doesn't allow you to assign more than one staff member to one single task;
You won't be able to oversee your personal tasks;
It lacks a refund policy.
Trello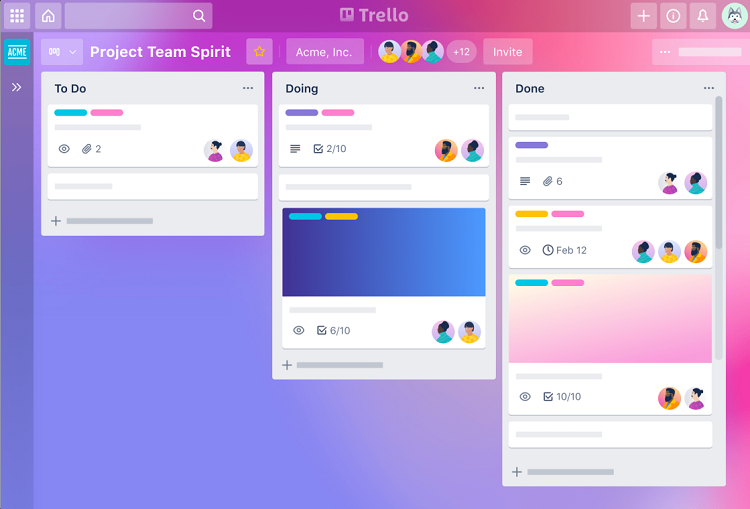 Trello is another popular and effective project management tool that many companies rely on. It has efficient customer support with very few to almost no complaints. The Trello community is strong, and the app provides you with a great knowledge base and many customization options.
Pros
This is an amazing tool that comes at an affordable price;
The interface is very easy to use;
Its mobile app is user-friendly;
You can simply add a new member via email, saving time without effort.
Cons
The power-ups can sometimes be complicated to integrate with other apps or tools;
If you want access to all the tool's functionalities, you will have to opt for the paid version because the free plan is quite limited.
FAQs
Question: Are Wrike and Basecamp Good for Your Company's Project Management?
Answer: These two apps are effective, and they help you to handle projects and tasks to achieve your desired business goals. They offer different ways to categorize activities and enable communication between the staff members. Moreover, with any of these two apps, you will be able to monitor the results of your projects by keeping track of the outcome through their reporting functionalities.
Question: Does Basecamp Cost Money?
Answer: Basecamp provides you with a free basic plan but, if you want something more complex and comprehensive, you won't be satisfied with this option. Therefore, you will have to pick from one of their paid alternatives. However, the company offers a free trial of 30 days which allows you to verify whether or not Basecamp is the right solution for your business.
Question: Is Wrike a Free Project Management App?
Answer: The basic free plan offered by Wrike is excellent. It can serve up to 5 different users. All the other plans require you to pay a monthly membership of a minimum of $10. This is an affordable price if you ask me, especially when you think about all the perks that the subscription comes with.
Question: Which Are the Most Well-Known Clients of Wrike?
Answer: Some of the most important Wrike clients are MTV, PayPal, Hootsuite, Adobe, Stanford University, and Hilton.
Question: Which Are the Most Well-Known Clients of Basecamp?
Answer: Some of the biggest clients that Basecamp has are NASA, Adidas, Twitter, National Geographic, WWF, and Etsy.
Wrike vs Basecamp: Bottom Line
Basecamp vs Wrike is a pretty good example of customization versus simplicity.
Wrike's design is great, but Basecamp's design is impressively straightforward. Therefore, Basecamp has a shorter learning curve compared to Wrike. However, in terms of capabilities, Wrike is better than Basecamp. In other words, you can customize almost anything you want to make the project fit all your needs.
It's hard to choose between these two programs since they are both great and effective, but I would personally be inclined to opt for Wrike because I love online project management software that allows me to customize all its features.

Wrike Rocks for Project Management
Wrike is just BETTER. More integrations (no "walled gardens"), less bulky, and better uptime and reliability overall. Best of all, Wrike let's you pick and pay for only the features you ACTUALLY NEED.
Start Wrike for Free
We earn a commission if you click this link and make a purchase at no additional cost to you.
In the end, it's a matter of whether you want a straightforward and easy-to-learn program or one that's customizable and powerful.
Wrike and Basecamp Project Management Software Competitors
If you aren't quite sure which to go with, reading up on some near peer comparisons might help! Check these out…