Last Updated on June 6, 2023 by Ewen Finser
Remote work has been on the rise, albeit slowly, thanks to the adoption of the internet globally. Freelancers, startups, and online companies had found a way of getting work done through the internet and collaborating across teams spread across the globe. A few years leading up to 2020, many companies started hiring remote workers, as they realized that sections of their employees did not have to get to the office to work.
In 2020, the COVID-19 pandemic forced most companies to resort to remote working, as people were not allowed to meet, leave home or come into contact with others.
While this was more of a hard reset, several companies have adapted and found it more efficient than they previously thought. Remote working is new for many organizations, and it needs a lot of planning on the tools to use, the rules of working, and how to ensure employees still deliver to expectations remotely.
Virtual work is here to stay, and the sooner you adapt, the better it will be for you.
Reasons Remote Work is the Future of Employment
Work is becoming dynamic, and companies have to adopt remote work in the coming years. Here are some of the advantages;
Cost-Effective
The cost of renting office space is huge for many businesses, especially startups that are often cash-strapped. As teams become larger, companies must get more office space, which usually comes with overhead costs such as HVAC, electricity, water, and cleaning costs. According to the PGi report 2019, companies can save up to $10,000 annually for every employee that works in the office. On the other hand, employees save money as they do not have to commute to and from the office.
Globalization of top talent
Remote work has opened up the job market, and companies can now hire the best talents regardless of location. Previously jobs were tied to locations, and businesses inactive areas had the upper hand when seeking the people with the best skills.
Companies located in unfavorable locations could not access top talent since it is hard to persuade prospects to move there and change their lifestyle. Remote teams allow you to tap into the global job market and hire the best candidate for the job.
Improved job retention
Employee NPS is higher with remote teams. Most workers embrace the perks of remote jobs, and the prospect of having a flexible schedule, work/life balance, and connection to their families while still delivering on their KPIs is too good to pass.
Remote work allows employees to control their work culture and style, things that improve their loyalty to the employer. Job seekers prefer remote jobs that suit their lifestyles. Once they get them, they can dedicate their time and skills to work, resulting in better productivity and improved job satisfaction.
Improved business productivity
Opening up to a more extensive job market improves the diversity of any team, which leads to better products and services. Companies can hire people from different cities, countries, backgrounds, and ethnicities are better placed to come up with products that serve these audiences.
Remote work and technology
It is not easy to choose the best tools for remote collaboration as there are multiple options today. Businesses need to make sure that they get returns out of their investments, and it is easy to spend money on tools that you do not need. The best approach to take is to break down the categories of remote working tools needed and then find the specific tool for each. Some of the types include;
Video conferencing
Project management tools
Online collaboration
Online word processing
File sharing
Specialized tools
We will look at the best remote working tools for each category, recommending the best fit for each.
Video Conferencing
This category of tools facilitates live communication. They form the basis of remote work as they allow workers to engage and collaborate like they would have done in an office setup.
Top Video Conferencing Software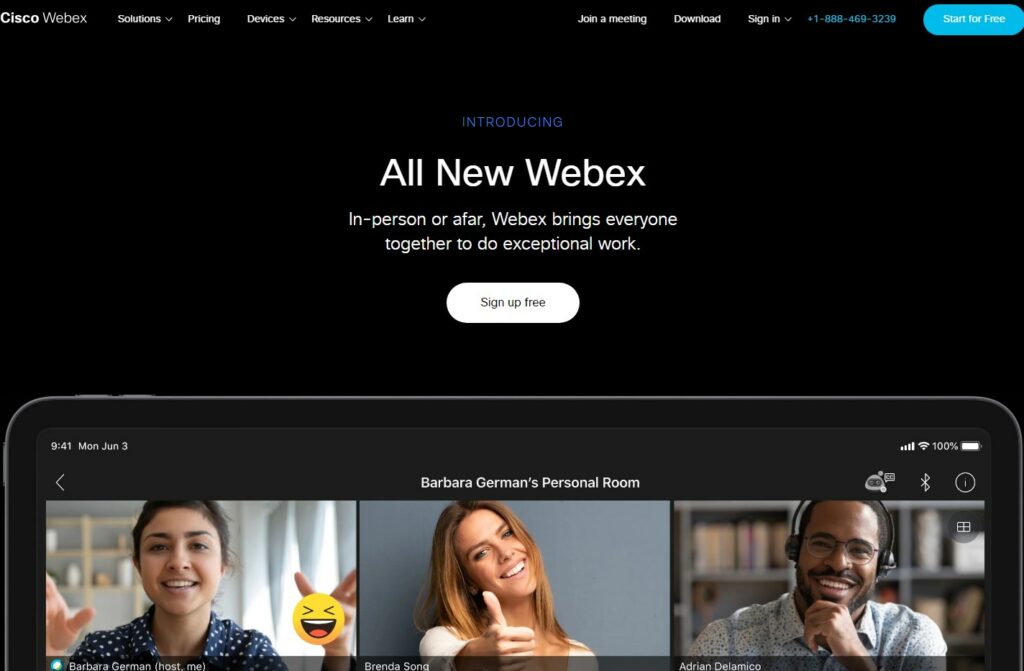 Cisco has done a great job to improve WebEx in the past few years, but as long as you can pay for it. This is one of the most expensive video conferencing software. Cost aside, the simplified user interface and enterprise integration capability are great features.
The WebEx meeting center makes it easy to start, schedule, and conduct a meeting online. Users should have a hosting account to present during these meetings, and invites can quickly be sent out through email.
The Training center allows for maximum collaboration as all attendees can edit the files shared on the presentation screen. The Event Center enables users to host meetings with up to 3,000 attendees, with chat, screen sharing, polling, and Q and A capabilities.
Top Features
Web and video conferencing
Application/ file/ multimedia sharing
Chat and brainstorming tools
Conferencing and webinars
Supports web-based, iOS, and Android devices.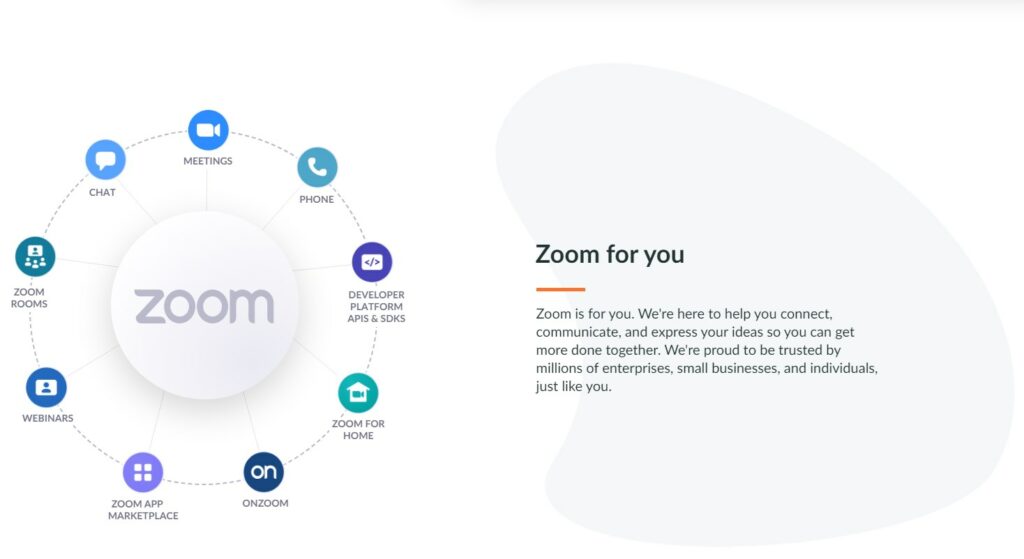 Three things that make Zoom Meetings one of the top video conferencing software are robust performance, affordability, and a generous free plan. The paid plans start at $14.99 per month for each host.
You can access Zoom meetings through a web-based application, desktop app, or phone app. Hosts need to create an account to set up appointments, but attendees can join in without one.
Free users can host an unlimited number of meetings but won't get reports, user management controls, and administrator controls. The web and desktop applications have different settings, and you should explore both to see what works for you. It can have up to 500 participants in a meeting while still working perfectly, an industry high.
Top features
Reliable and stable performance
Enhanced collaboration tools
Easy to integrate with essential third-party applications
Multiple security options for hosts in paid plans
Fun features to make meetings more engaging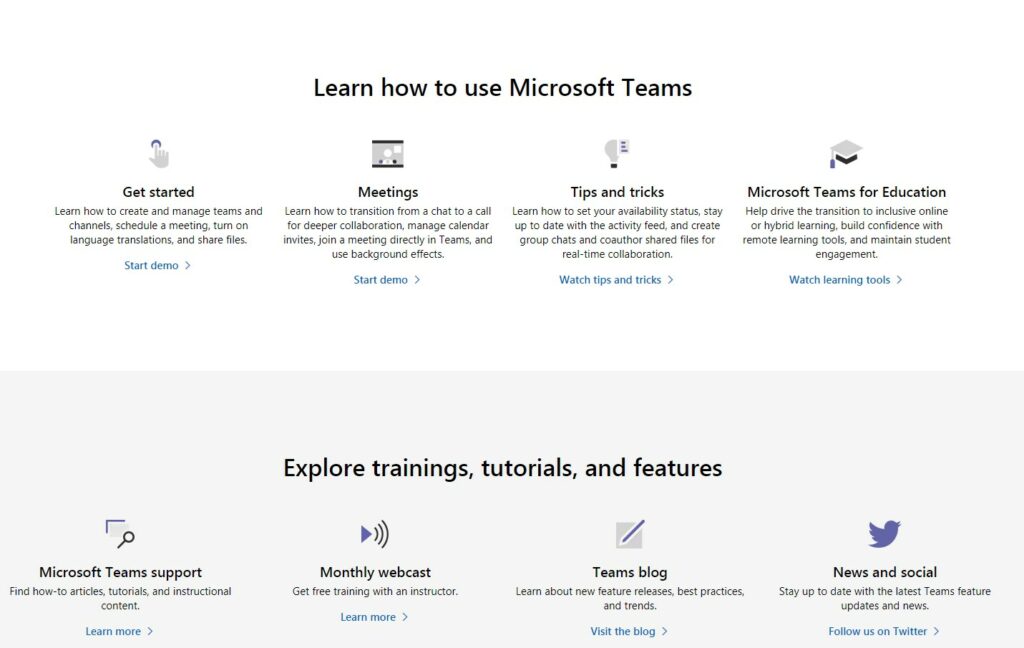 Microsoft teams have a great feature set and close integration with other Microsoft apps, making it a perfect choice if your organization relies on Microsoft. Plans start at $5 per user per month, billed annually. It has an organized user interface that can take some time to get accustomed to but will be easy and fun to use once you get the gist.
Like all other Microsoft products, organizations can tailor it to meet their specifications, a plus for those with unique needs. Access to the pro version of this software is included if you have a Microsoft 365 Business account. Still, you can also log in to a free account if you have a Microsoft ID. Free accounts let you host up to 299 people, but you cannot integrate teams to business Office apps.
Top Features
Highly customizable
Tight integration with other Microsoft Office applications
Included in Microsoft Office 365 accounts
Many integration options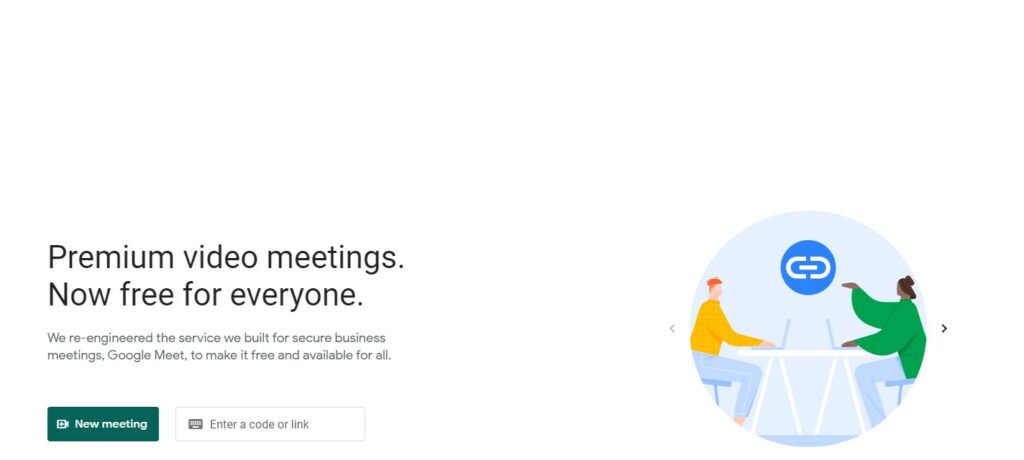 Google Meet is part of the Google Workspace suite, even though it can stand alone. For the best experience, you should use it as part of the suite, where the mid-level plan supports 150 meeting participants an unlimited number of times.
You do not have to download any application, as the Google Chrome browser works just fine. This allows you to use it on any operating system. The entry-level plan costs $6 per month, but this is for the entire set of Google Workspace applications. Google Meet offers a couple of collaboration tools such as screen sharing, dial-in numbers, and Jamboard, a whiteboard.
Top Features
Generous free plan
No need to install applications
Recordings are saved to Google Drive
Integrates well with Google Workspace applications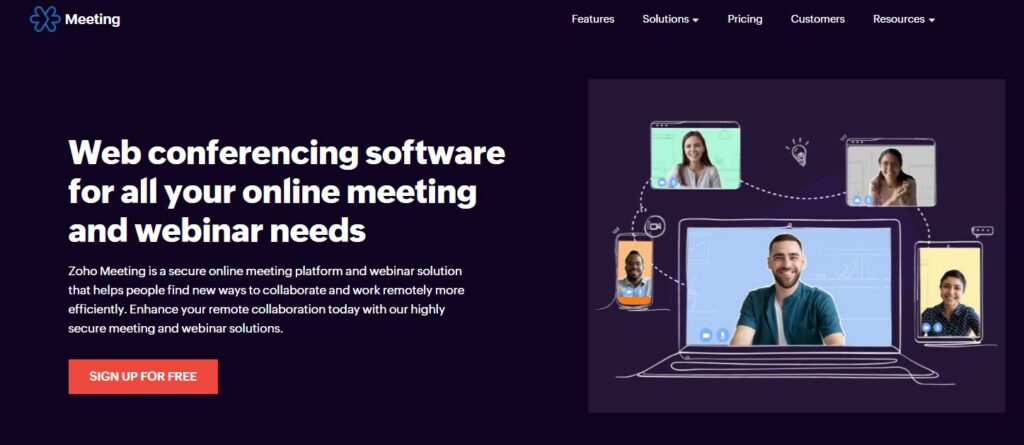 This is a solid video conferencing software for basic screen sharing and web presentations. However, it does not have some advanced features that could make it more competitive such as basic screen sharing and web presentations. It is ideal for businesses that are interested in other parts of Zoho's extensive software suite.
The entry-level tier does not cut it for many companies as it is limited to only ten attendees. This plan costs $2.50, which is perfect for small, cash-strapped businesses. It is commonly called Meeting-10 due to the number of participants it can hold. The subsequent plans are Meeting-25, Meeting-50, and Meeting-100, which cost $5, $7.50, and $10 per month.
Top Features
Project Management Tools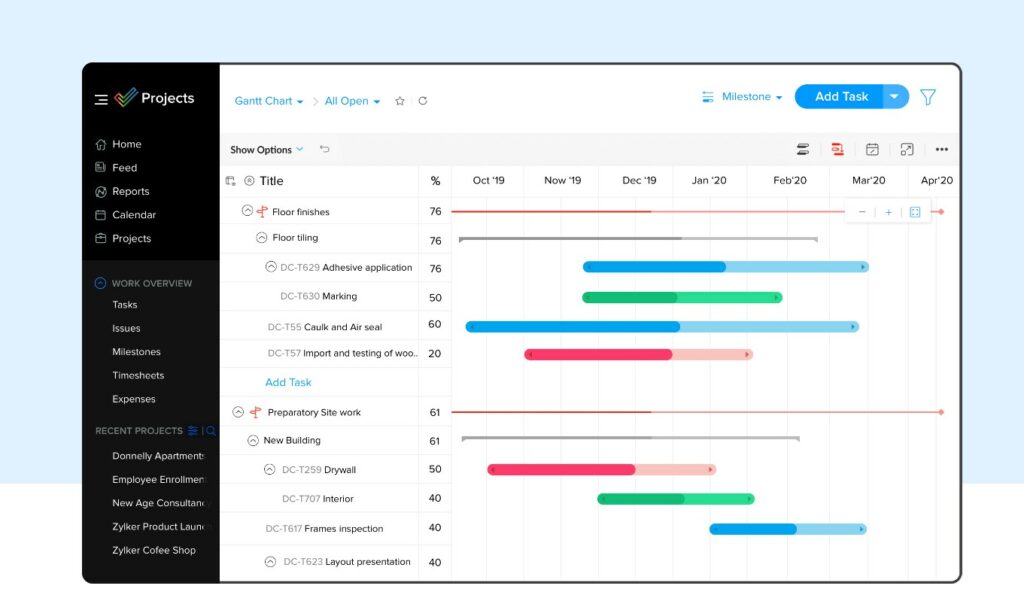 This is an affordable project management application with many useful features, ideal for small and growing businesses. It is easily integrable with other applications, lets you create custom fields and layouts.
It has a free plan, limited to three users. The standard plan costs $3 per month with a minimum of six and a maximum of ten users. The enterprise plan has no limit to the number of users and lets you explore all the features available. In a nutshell, Zoho has a nice mix of features and offers all the core tools needed to manage projects, such as Gantt charts, timesheets, and resource management tools
Key Features
Excellent value
Easy to set up and navigate
Great time tracking capabilities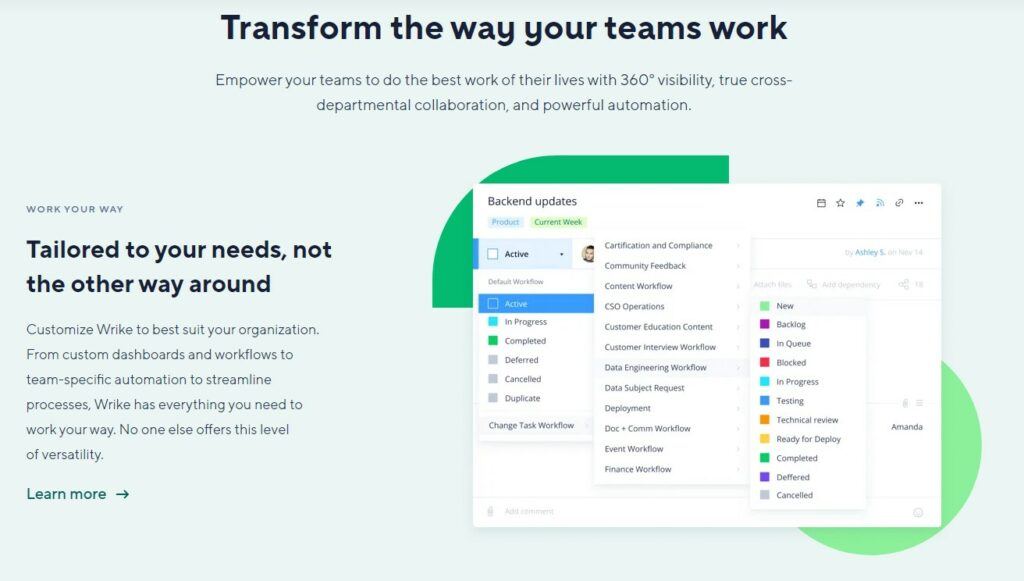 This is a project management tool that can also work as an online collaboration app. It helps managers to smartly manage projects and ongoing work with an extensive collection of features.
It has multiple account options and picking the right one is not easy without consulting their customer service representatives. Recently, Wrike got an intelligent feature that predicts when a project is at risk of falling behind and highlights its reasons. Unlike other tools in this space, Wrike lets you manage ongoing work with no final deliverable or end date. Some of the plans have add-ins that let you customize them and get more features.
Key Features
Simple to use
Specialized account options for marketing/creative teams
Can manage projects and ongoing work
Intelligent features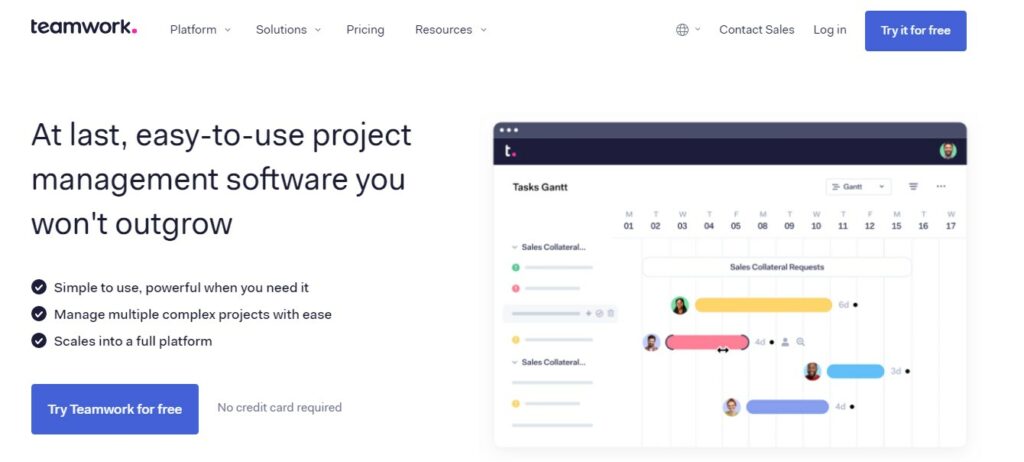 This tool gives project managers a platform to manage their projects efficiently. It implements this through a straightforward platform where team members can update their progress and set milestones for tasks.
It supports different project management technologies with different views, templates, and customization. It includes document management and client billing feature that lets users generate invoices based on the hours worked and expenses incurred. It supports integration to third-party apps such as FreshBooks, Dropbox, Google, Box, and more.
Key Features
Simple design
Great customization options
Billing and invoicing included
Free account available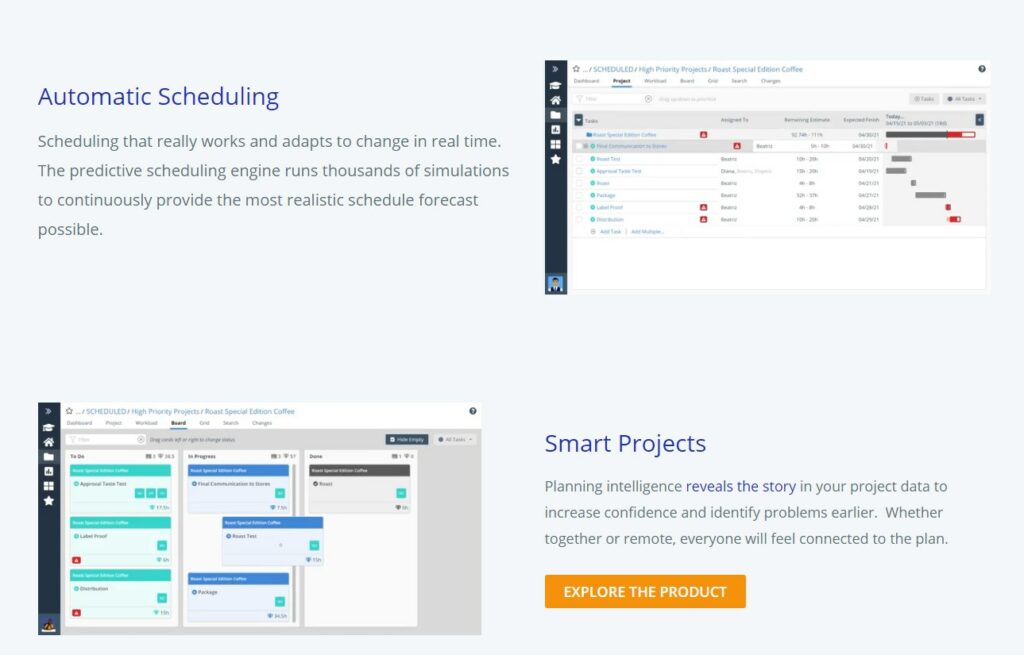 This is one of the best project management software in the market, but it comes at a hefty price. It starts at $45 per user per month. It is cloud-based and contains integrated applications for product portfolio management, collaboration, time tracking, resource management, and budgeting.
The scheduling feature can prioritize tasks and show those that need the most attention based on their impact on the project. The native applications on iOS and Android devices allow users to update progress regardless of the device and collaborate with team members whenever they access the internet.
Key Features
Complex and rich feature set
Rich tracking and resource management
Responsive site
No invoicing and billing features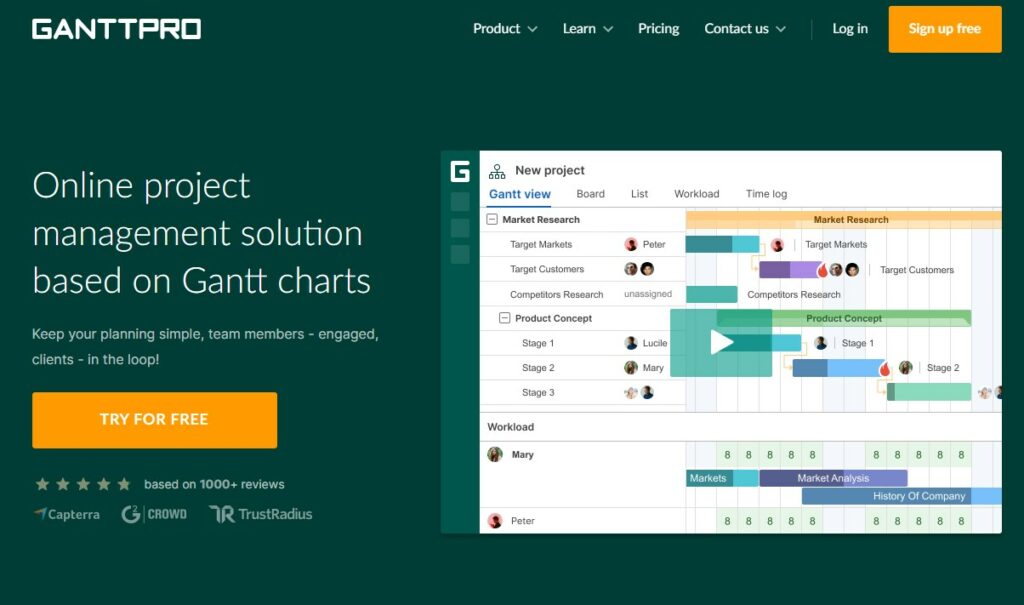 This project management solution is perfect for small and midsize teams and could cut for individuals. It offers Gantt charts, scheduling, progress tracking, amongst other features.
It relies on a visual interface to let managers plan tasks, assign them, and check on the progress. All team members can comment on tasks, get notifications about actions others are taking, and react to them. Every project detail can be exported in PDF, PNG, XLSX, and XML format. Prices start at $4.50 per person per month.
Key Features
A low-cost solution for small teams
Custom fields for tasks including Kanban board view, critical path feature
Strong reliance on Gantt charts
No reporting and billing features
Online Collaboration Tools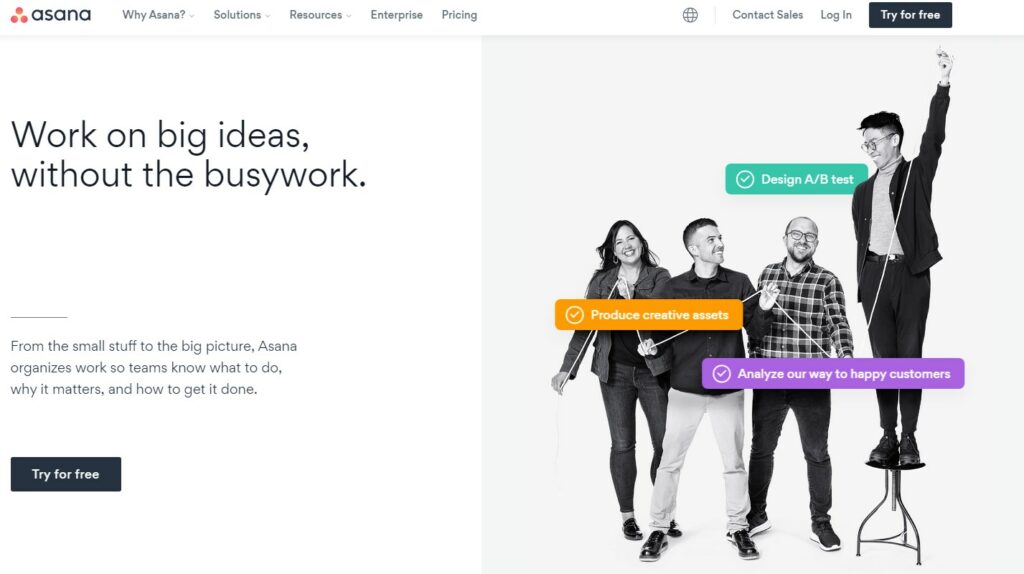 Asana started as a task management tool but has grown to be an online collaboration software, thanks to its excellent workflow management features. Asana allows leaders to create initiatives, projects, and, subsequently, tasks that help them achieve the bigger initiative. Duties are assigned to team members, who can see how everyone is progressing towards the big goal. They can easily share notes on task descriptions, follow public tasks and combine related ones to help establish a clear workflow.
Key Features
Flexible and modern design
Impressive feature set
The timeline view makes it easy to establish dependencies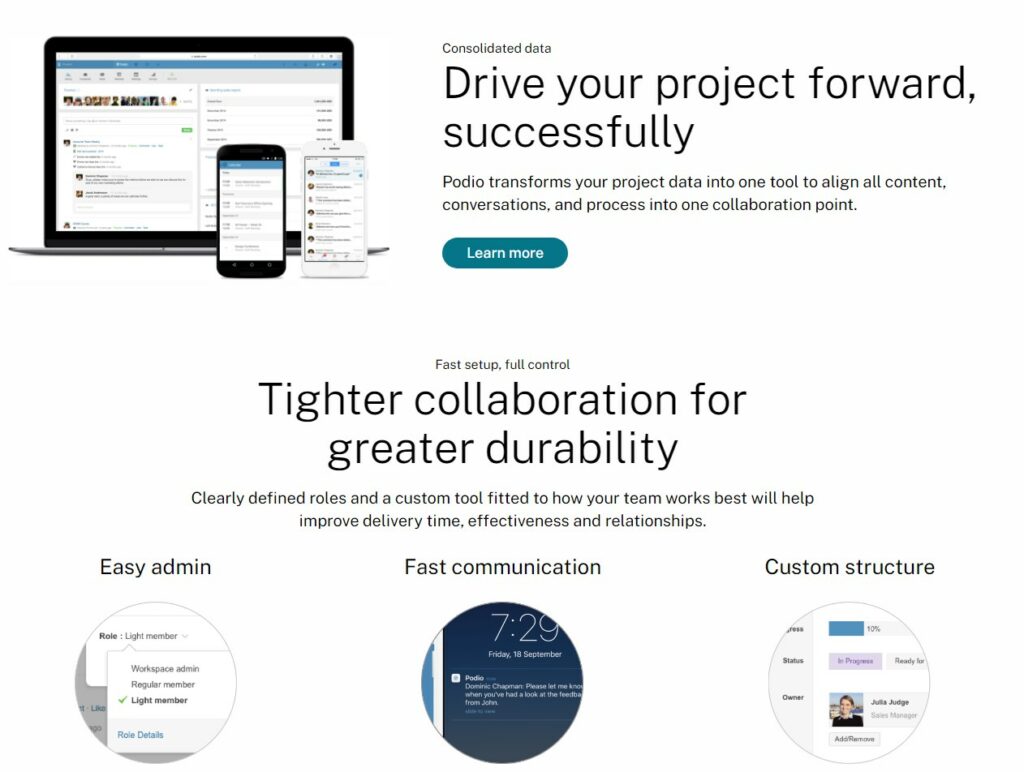 This tool lets businesses create custom applications to meet their specific needs. The Podio app market opens users to a whole new world of free apps pre-built by others users to meet different industry specifications.
Some apps can help with project portfolio management, billing, issue management, customer relationship management, and applicant tracking. Other collaboration features include the ability to like, share files, and instant messaging. Podio's structure makes it ideal for small companies that need a lot of customization to help manage their processes under a single platform.
Key features
Very flexible and customizable
Centralizes various business operations in one platform
Excellent market with prebuilt apps
User friendly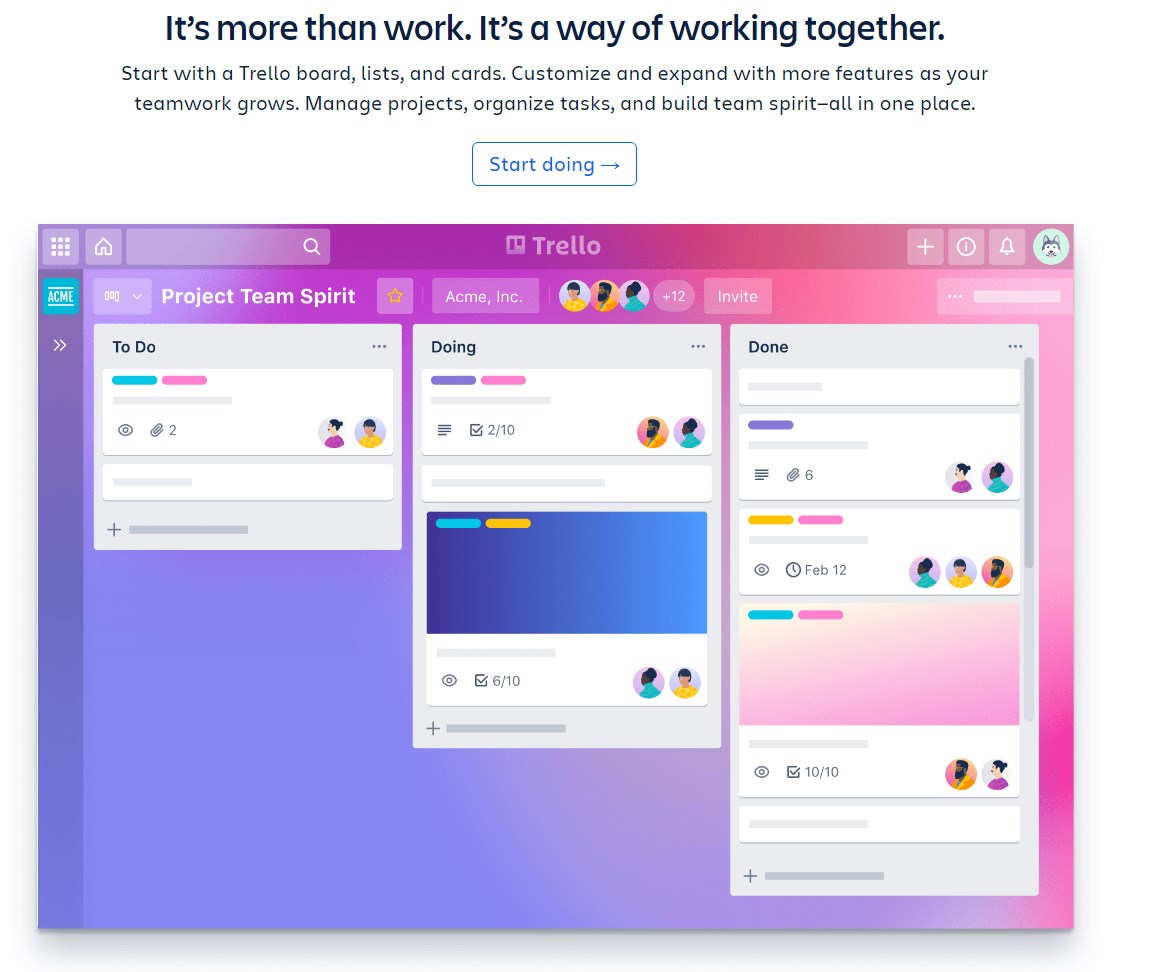 This is an online visual collaboration tool that makes it easy to plan tasks and run projects. It is commonly used by agile software development teams and relies on the Kanban board.
It is web-based and gives team members the tools required to define projects, assign tasks and prioritize actions. Trello cards allow members to collaborate on specific tasks. It also allows integration to multiple third-party applications such as JIR cloud, Bitbucket Cloud, Google Drive, and Slack.
Key Features
Flexible and customizable Kanban app
Intuitive interface
No Gantt charts, time tracking, or billing features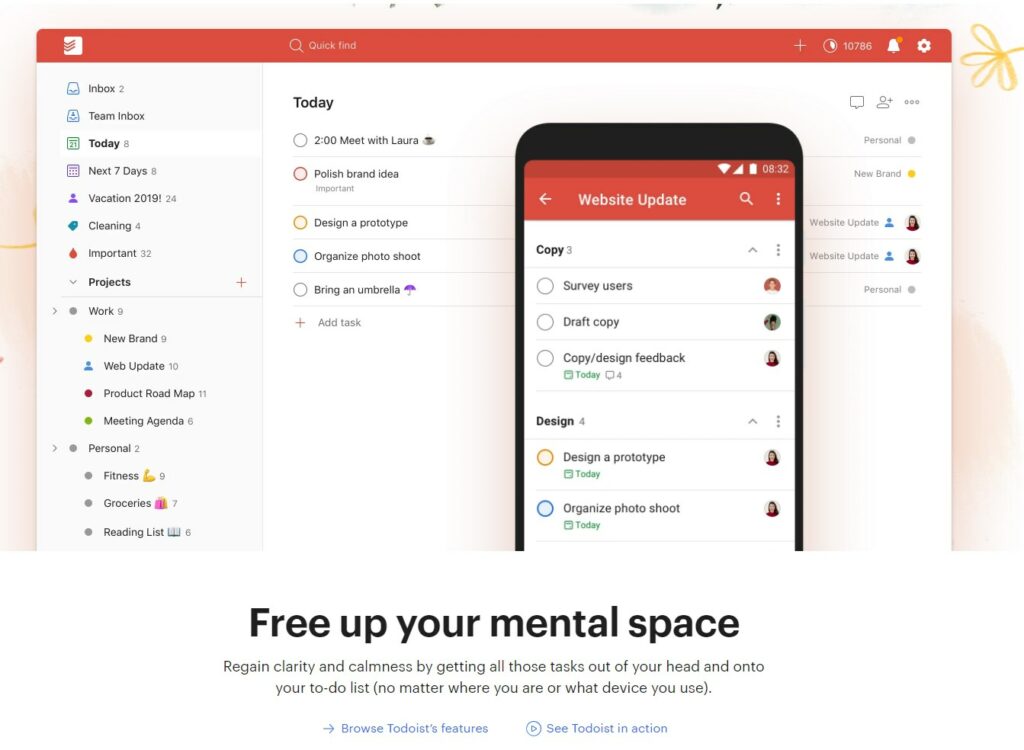 This is a to-do list and task manager for professionals and small teams. It helps users streamline their personal and tea productivity for better collaboration. They can manage projects, work on tasks together thanks to the board, and list views.
Members can take charge of their jobs by using powerful labels, filters, and sorting activities to view workflows relevant to them. Todoist is available on the web, mobile devices, and email inboxes. This software is available in Freemium, Pro, and Business plans. Prices start at $3 per user per month.
Key Features
Excellent cross-platform support with effortless synch
Natural language input and custom productivity reports
Simple and efficient interface
Works offline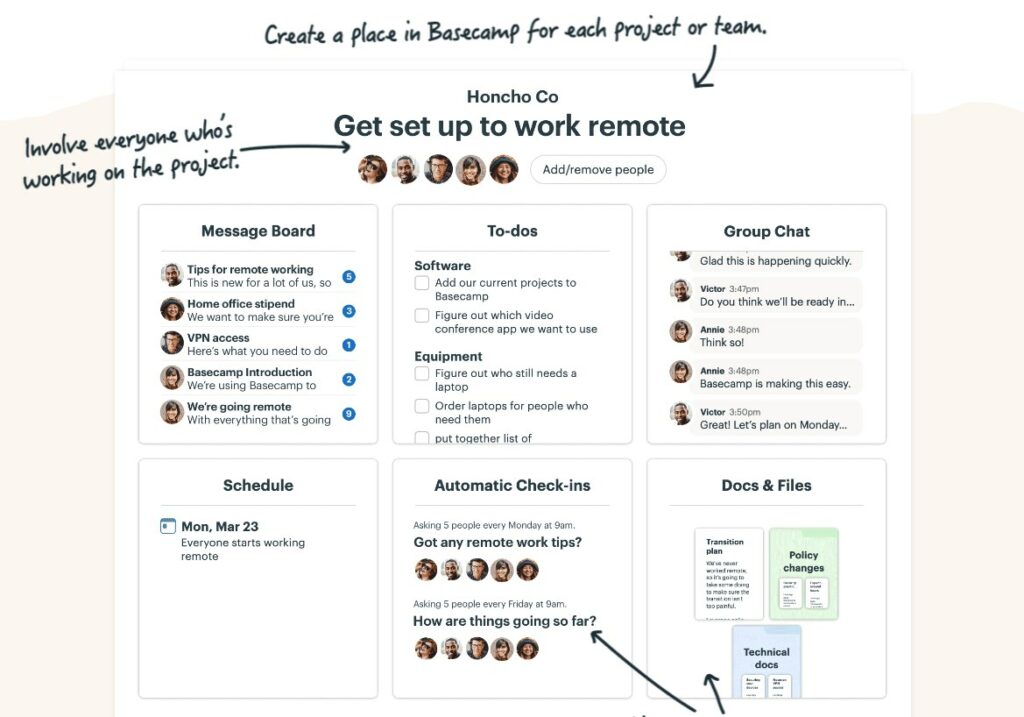 This is an excellent online hub for team collaboration. It has a flat monthly price for an unlimited number of users and integrates well with multiple other third-party tools. Teams can keep track of actionable items using to-do lists, calendaring, due dates, and file sharing features. From 2004, its focus is developing a simple user interface that users can create projects and manage tasks efficiently. It is web-based, allowing users to sign in any time regardless of the device they are using.
Key Features
Easy to set up and use
Flat monthly rate for unlimited users
Limited reporting features
Easy to integrate with third-party applications
Office Suites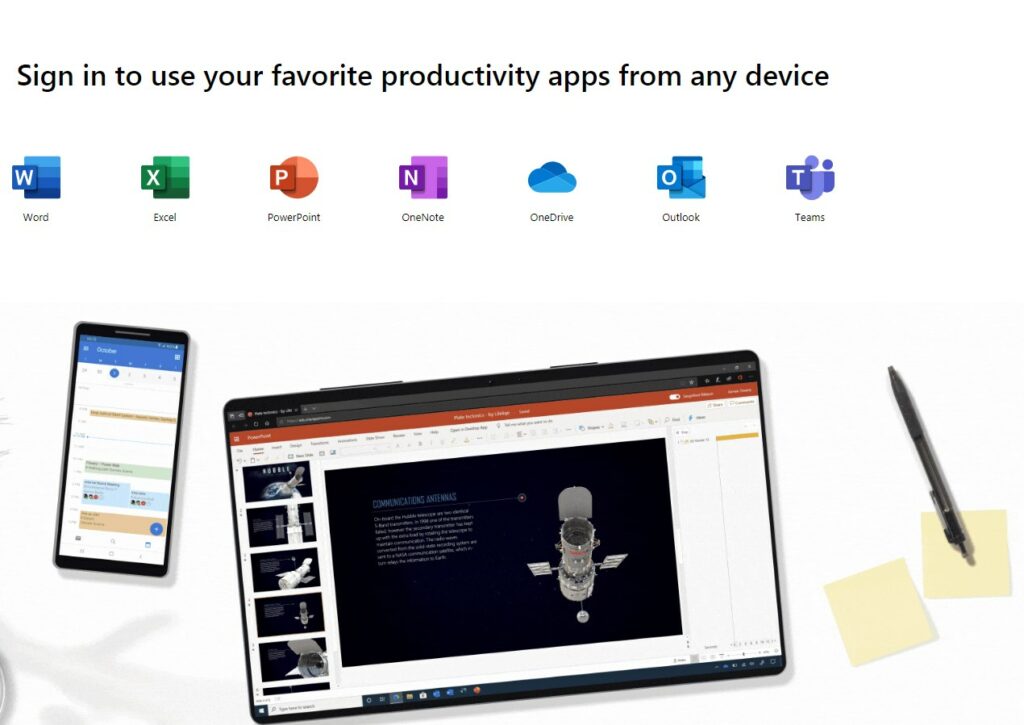 This is the gold standard for office suites and the preferred option for most companies. It offers the best of both worlds, and you can work on documents offline or online. No office suite comes close in terms of power, flexibility, and ease of use.
It is available in personal and business options that contain a rich set of apps. Prices start at $69.99 per user per year for the Personal plan, including Word, Excel, PowerPoint, OneNote, Outlook, and Skype. Business plans start at $5 per user per month, and they add Teams, Sharepoint, and Microsoft Exchange to the mentioned apps. Applications can be accessed on Windows, Android, and iOS devices.
Key Features
Most powerful office suite
Available on all platforms
Nice collaboration features
User-friendly interface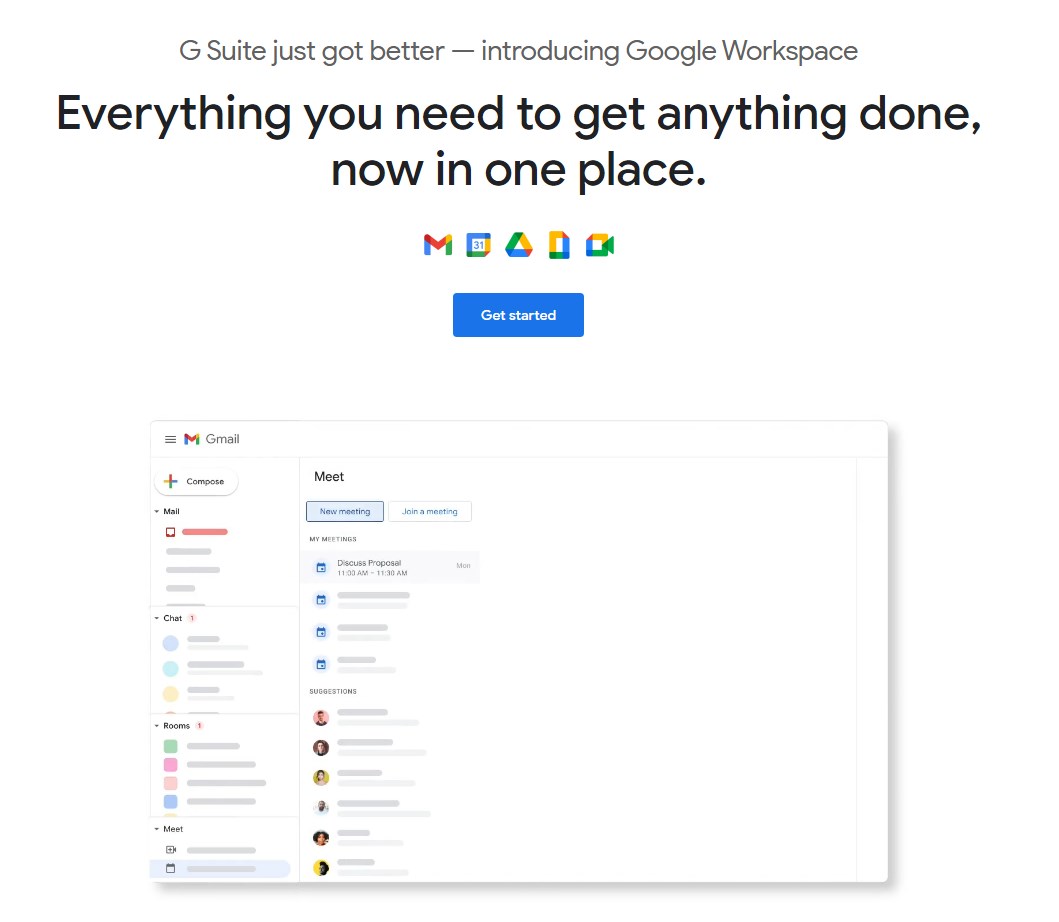 This office suite is the closest you can get to Microsoft 365, despite offering only online applications. It has a set of office and collaboration applications suitable for business and personal use.
It is a subscription-based upgrade from the free Google apps available to anyone who holds an account with them. The entry-level business plan costs $6 per user per month. One notable advantage of this office suite is that you get a complete record of all your revision and can recover documents at any point.
Key Features
Works on any web browser
Excellent revision and tracking features
Elegant office tools
Less powerful than desktop apps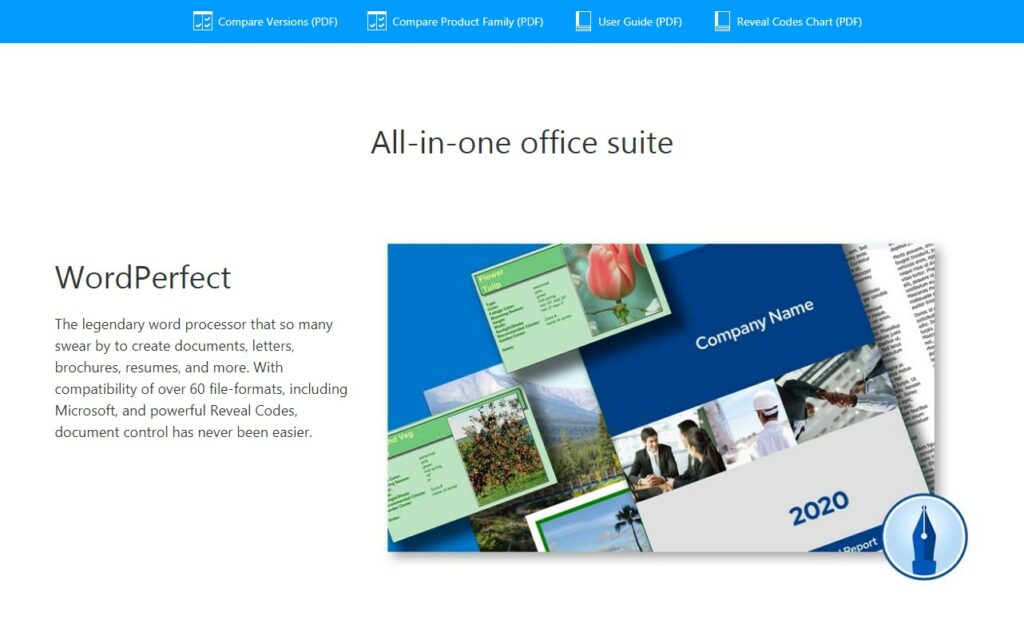 This office suite allows precise and unlimited control over formatting, which sets it apart from all the other suites. It does not try to emulate Microsoft 365 but takes its unique approach, thanks to WordPerfect, the core of it all.
It can produce documents in the standard format but reveals the code to allow users to play around with the formatting. It is popular in law firms, government offices, and academia. It only runs on windows and contains three apps; word processor, Quattro Pro spreadsheet app, and presentation app. Prices start at $249.99 a year.
Key Features
Gives users unique control over formatting
Outdated interface
Easy to import and export files to legacy file formats
Spreadsheet and presentation apps could do with some improvement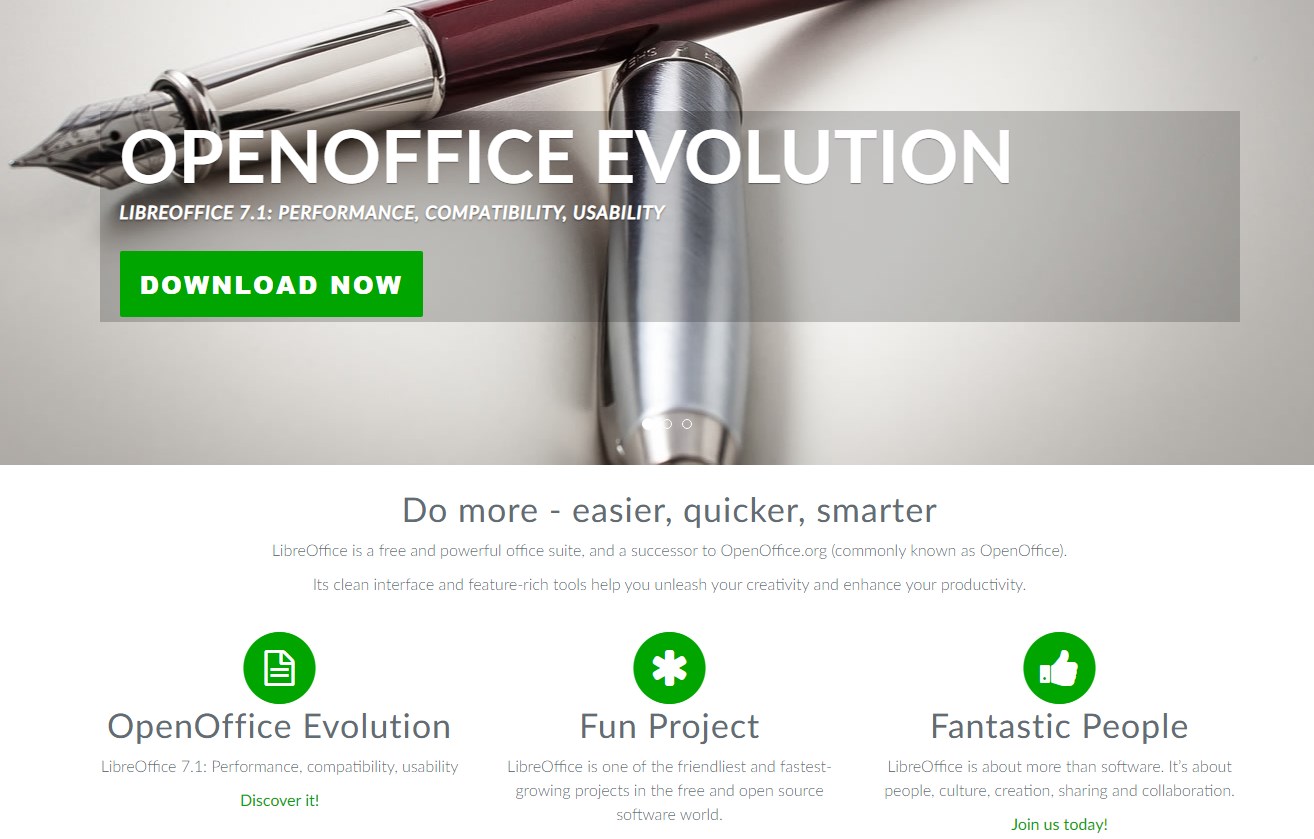 This is a free and open-source office suite available to most operating systems but has no collaboration and online access. It is the best open-source office suite and has robust desktop apps that offer the essential features needed to create and customize documents. It includes a word processor, spreadsheet editor, a database program, and a math formula editor.
Key Features
Free and open source
Can import and convert any legacy documents
No online features, which limits collaboration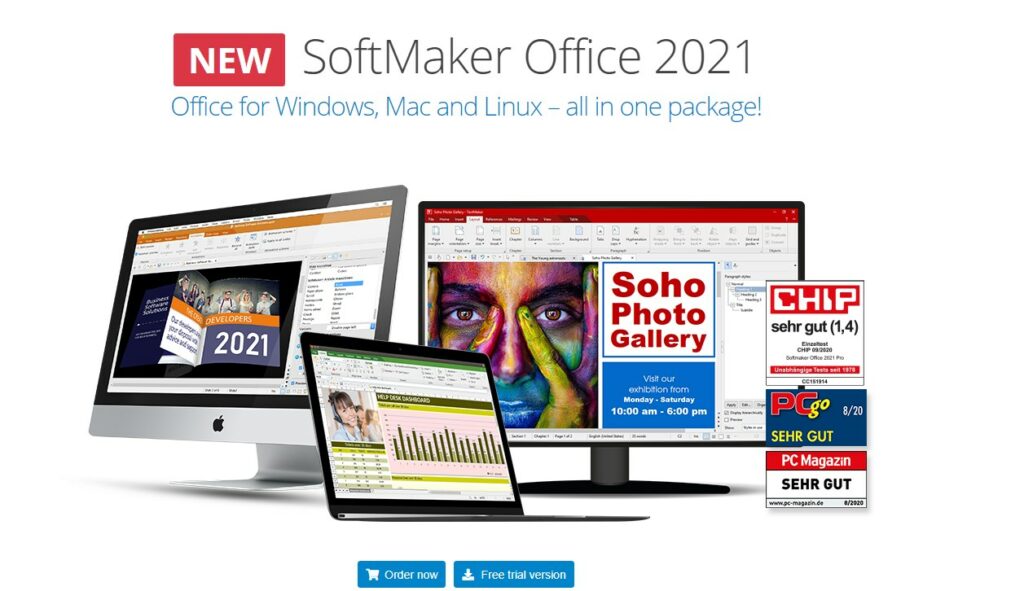 This is the best desktop alternative to Microsoft 365. It has no cloud-based apps but offers desktop applications that mimic what Microsoft 365 apps provide at a lower cost. It offers fast performance, a clean interface, and runs on Windows, Linux, and macOS operating systems. Users can choose between a one-time purchase or a subscription-based plan. The standalone version starts at $99.95.
Key Features
A powerful alternative to Microsoft 365 with similar functions
Speedy and reliable
Highly customizable ribbon
Can open legacy documents
No web apps that limit collaboration
Cloud Storage and File Sharing Tools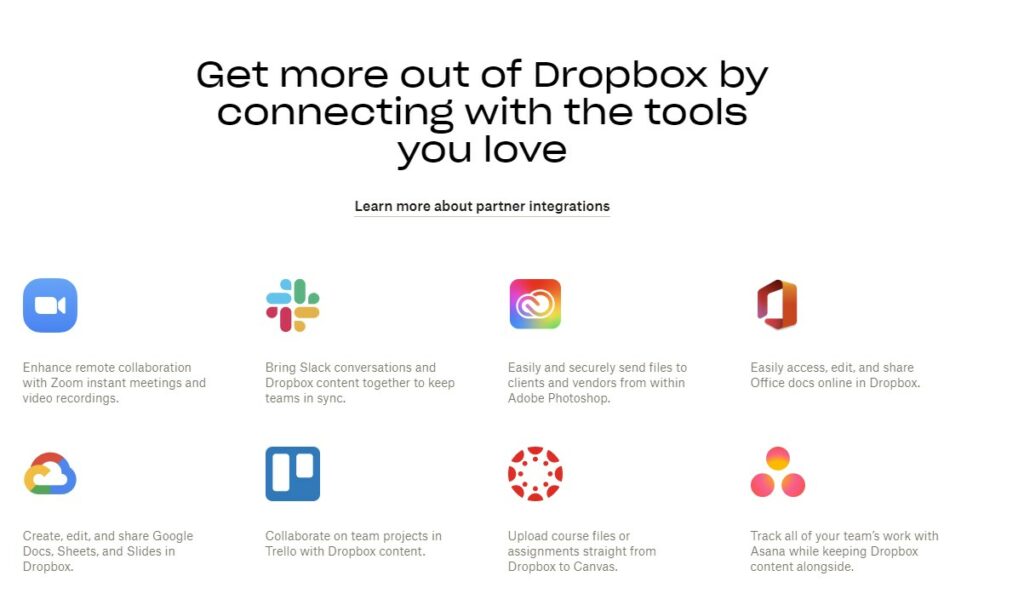 The personal version of Dropbox only offers cloud storage space, but Dropbox for business is a different beast. It builds on the storage ability to provide additional collaboration features. Your files live in the cloud, and you can access them anytime from their site, desktop, and mobile applications. You can create links to files and share them with team members to view, edit and comment on them for enhanced collaboration.
Key Features
Has applications for the most operating system
Integrations in Apps center
Supports collaboration
Impressive features for pro users

This is part of Microsoft's office suite and works perfectly for those using other applications from Microsoft. It has a rich feature set and broad platform support, things that make it one of the best in this category.
It has attractive interfaces on both web and mobile, real-time collaborative editing, and powerful search abilities. It is deeply integrated into Microsoft 365, and users can upload files and work on them using office suite desktop apps. Everyone who has a Microsoft account gets a OneDrive account by default, with 5 GB free storage. Microsoft 365 users get additional storage and more features depending on the plan they subscribe to.
Key Features
Deep integration with the Microsoft 365 apps
Excellent user interface
Powerful file sharing and document collaborative editing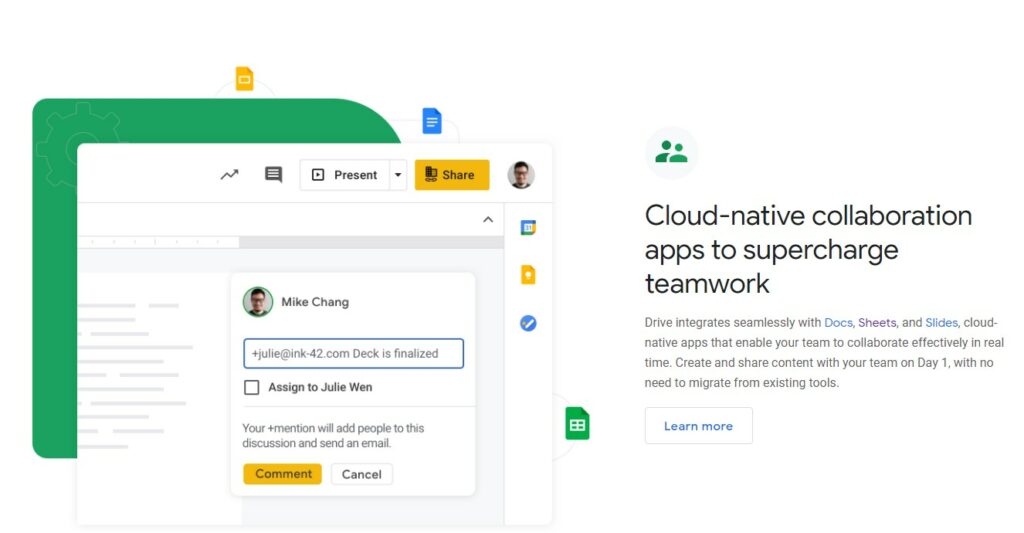 This is the cloud storage app in the Google Office suite. It offers file storage and online collaboration features using online tools that let you work on files from any device.
It provides generous free storage space at 15 GB which works perfectly for many users. Apps in the Google office suite are cloud-based and files stored in Google Drive by default, highlighting its tight integration with these apps. Besides, it integrates well with other applications and can be used to store and share a wide variety of files.
Key Features
Generous free storage
Excellent collaboration through the integrated office suite
Cross-platform apps
Allows desktop to desktop file syncing

IDrive offers continuous syncing of files, even those on network drivers. The web interface lets you share files through mail, Twitter and Facebook. All the previous 30 versions of files back to the account are stored by default, allowing for easier recovery.
It offers 5GB of free storage, with the base plan offering 2TB for an unlimited number of users. It is one of the best options today, thanks to its reasonable price to storage ratio. One of its limitations is the lack of two-factor authentication, an essential feature today when cybersecurity threats are real.
Key Features
Easy to setup
Bulk file uploads and restoration through mail
Unlimited users per account
Limited sharing options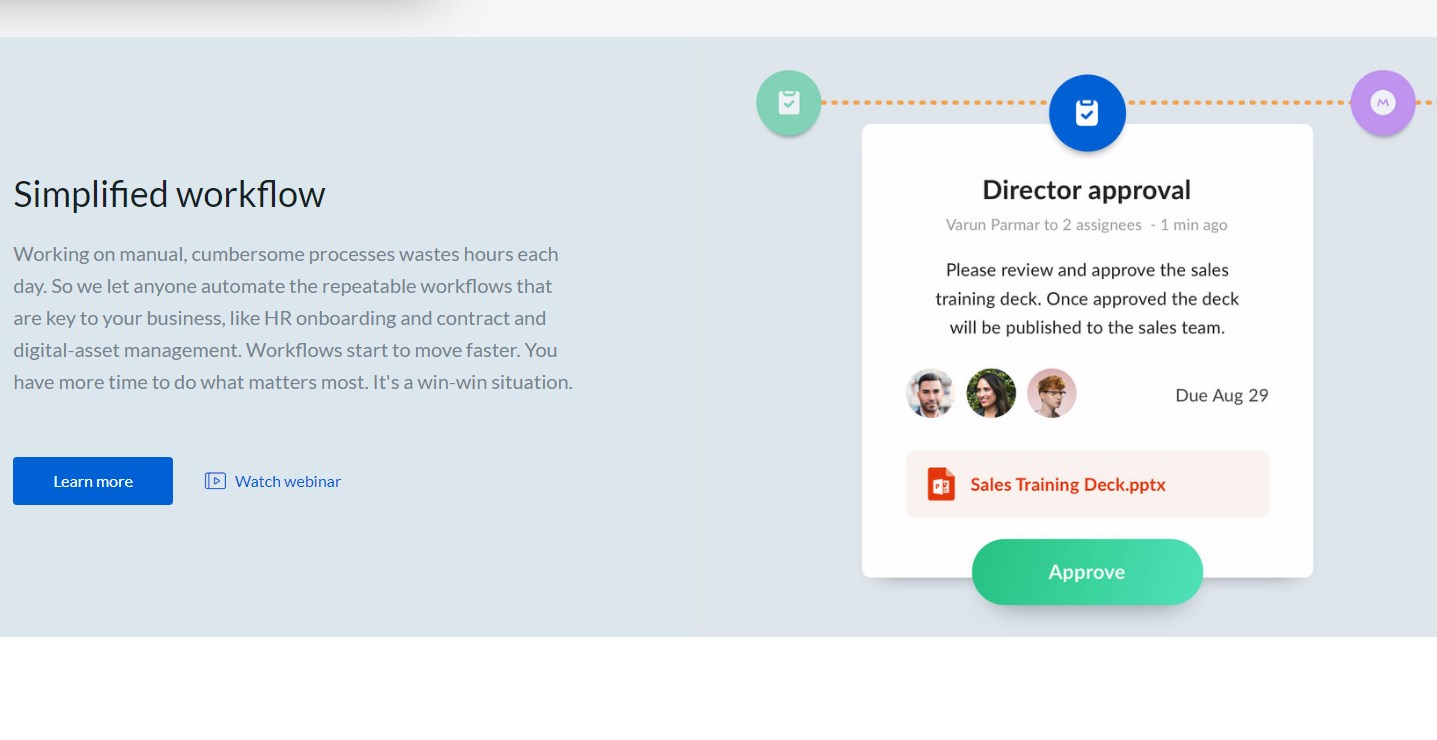 This is a cloud storage system for businesses tailored for content management. It works within the organization's ecosystem and extends collaborative abilities to partners and clients outside the company. It is highly secured and complies with multiple government regulations such as GDPR, HIPPA, and more. It has robust reporting features to manage workflows. It offers an initial free storage space of 10GB which is more than the industry average.
Key Features
Simple to use
Ideal for collaboration
Integrates well with third-party apps
Multiple desktop applications that can confuse users
Getting rid of in-person signings and document review is a key component of an effective remote work environment.
With this in mind, here are some top document signing tools resources from our editorial team:
Remote Signing Tools
PDF Management Tools
Tips for Effective Remote Work
Everyone has their productivity norm, but what are the key things that define successful remote work? Our workdays are different, and for some time, most of us have been required to work remotely for the first time in our lives. Remote work has its challenges, but it offers an opportunity to be more productive than ever if you get it right. Here are some tips to improve your work from home experience;
Get a dedicated workspace
It is easy to get into work-mood in the office, but not at home. This is why you should get a dedicated space where you go about your work-related tasks. Avoid engaging in activities that are not related to work in this space, such as eating, going to social media, or playing with your kids. Your brain will associate this place with work all the time and help you focus whenever you start working.
Define goals and targets in advance
Remote work helps you collaborate with colleagues from different locations, and it is easy for things that you could have easily checked on while in the office to slip away. Always be on the same page as your team about the monthly, quarterly, and annual goals. Have your tasks defined clearly, and set the activities required to attain these tasks. Remote work requires you to take charge of your work since your boss is not around to check on what you are doing.
Create a virtual workspace
We all have a place in the office where files are stored, and anyone can access them. You need to create one for your team to avoid unnecessary back and forth communication with team members. If you are working on something, create a digital hub where everyone can upload files and collaborate.
Get a reliable connection
You will need a strong internet connection to use most of the remote work tools mentioned in this piece. Make sure that you get a service provider who offers a reliable connection with minimal outages and interruptions. If the stability of the link is not guaranteed, get a plan B to supplement it. Some days, you will be required to be heavily involved in projects and present to teams, and you do not want to have a spotty connection. If you have to access company systems, consider getting a VPN.
Take Breaks
People assume that they cannot overwork while working remotely. This is false, and it is very common to see people working through tea and lunch breaks. Have a clear schedule where you break away from the computer, stretch or regroup to refresh your brain.
Frequently Asked Questions
Question: What equipment do I need to work remotely?
Answer: You can pick whichever equipment you need to work from home, but a few are essential to have. They include a computer to access all the remote work tools listed above, a noise cancellation headset to help you focus on meetings, a docking station, an office setting, an internet connection, and the tools required to do your job.
Question: What are the best jobs for working remotely?
Answer: In recent years, companies have been forced to operate remotely, and the world has proved that just about anybody can work remotely. Except for people who work on a physical site, such as a building contractor, retail store attendant, or store manager, many other people can comfortably work remotely.
Some of the popular jobs that heralded the remote work movement include software developer, IT manager, statistician, web developer, database administrator, accountant, analyst, and digital marketer.
Question: How do I buy the best remote work tools?
Answer: Businesses find it hard to get the best remote work tools for their employees, but it does not have to be this way. Look at the budget available and use this as the baseline. However, do not set a tiny budget as it won't allow you to get the best tools to improve productivity.
There is a fine line between spending too much and spending too little and get this balance right. Look where you can get the best value by opting for bundled packages with multiple apps in one, rather than buying everything differently. This will also save you the pain of worrying about integration.
Bottom Line
Remote work is here to stay, and many businesses will have to sustain remote teams for the years to come. Luckily, many companies have tried it, and it worked perfectly, and anyone can borrow from the best practices to ensure it succeeds in their specific environment.
Ensure that you get the policies and structures right before transforming the culture to fit remote work. Once these are set, you will comfortably manage large remote teams without affecting productivity.
Read More: