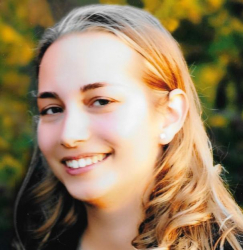 Latest posts by Julie Thompson
(see all)
Last Updated on June 6, 2022 by DMEditor
Looking for an eCommerce website builder that will get your online business up in running in hours not days? Shopify vs Wix is a close matchup in features but both platforms have their own strengths and weaknesses.
While Wix can help even the least tech-savvy person in the room achieve professional results with its own tools and hundreds of prebuilt templates, Shopify can scale your business to viral heights.
Which eCommerce platform is right for you? Check out our in-depth comparison of Shopify vs Wix for top features, pros and cons, pricing, and more.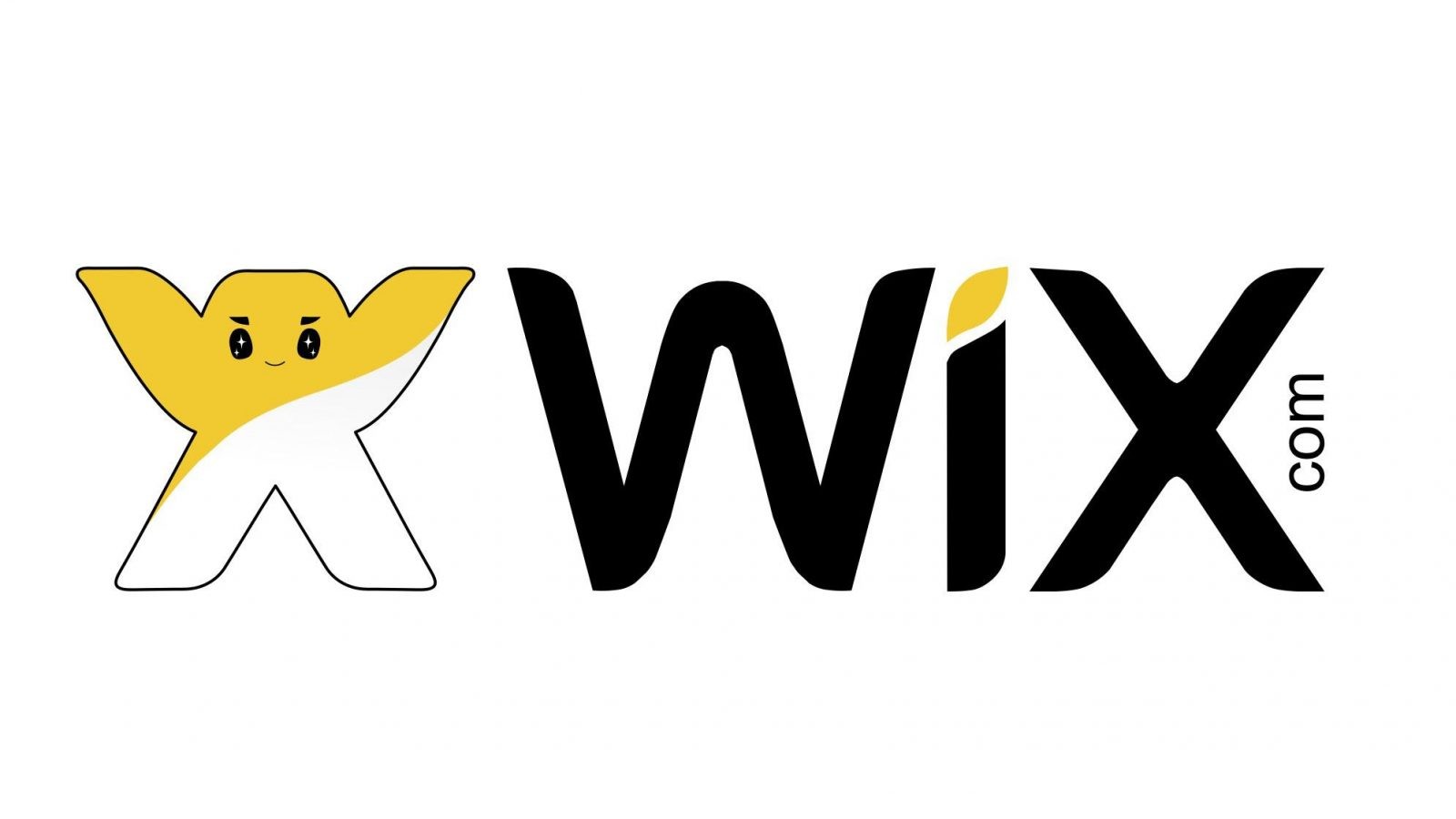 I Would Start with Wix
Wix is incredibly easy to get started with. You can launch with an elegant design and they have functionality (and plans) for every business model. Start with Wix. You can always graduate to something more advanced, later.
View Wix Plans
We earn a commission if you click this link and make a purchase at no additional cost to you.
Main Differences Between Shopify vs Wix
The main differences between Shopify vs Wix are:
Shopify limits staff accounts depending on the tiered plan, whereas Wix does not have a limit on staff accounts.
Shopify features shipping rates and tax rules that can be customized for each product, whereas Wix does not.
Shopify has unlimited bandwidth and storages, whereas Wix plans have limited bandwidth and storage.
Shopify adds additional eCommerce features to each plan tier, whereas Wix plans have the same eCommerce features
Shopify can handle thousands of products, whereas Wix is built for online stores that carry less than 100 products.
Shopify does not have a free plan, whereas Wix does.
Shopify charges transaction fees when you use other gateway providers (Shopify payments don't have transaction fees), whereas Wix doesn't have transaction fees.
The Similarities
24/7 customer service
Abandoned cart recovery
Sell on social channels
14-day free trial
Blog
SEO optimized
Integrated marketing tools
Accept PayPal
POS system (Shopify is integrated, Wix is through Stripe)
Offline payments
Automatic tax support
SSL Certificate / custom domain
Discounts / coupon codes
Shopify vs Wix: What is Shopify?
Shopify is a web-based eCommerce platform for laying claims to your next online business idea. Physical or digital products can be sold from a "buy button" on social media, an online shop, or even in-person through Point of Sale (POS) supported systems. Both free and premium drag and drop templates are available.
Shopify's mobile app will help you manage your business anywhere with an internet connection. Utilize its integrated shipping and inventory syncing to keep orders flowing out the door. The platform is great for online entrepreneurs, brick and mortar businesses that are seeking a larger presence, and drop shippers who are looking for a professional look.
With over 1 million users and billions of dollars in sales, Shopify is an eCommerce powerhouse. Their award-winning customer support is available 24/7 via online chat, email, and phone.
Shopify vs Wix: What is Wix?
Wix was created to help small businesses increase their web presence with an easy to use drag and drop site-builder and a wide variety of free templates. Both free and paid plans are available. You can use a Wix domain URL (free) or your requested domain (paid). Add extra features with third-party apps such as eCommerce tools and photo galleries.
Wix users love how easy it is to set up an initial website, mobile responsiveness, and it even takes care of security updates for you.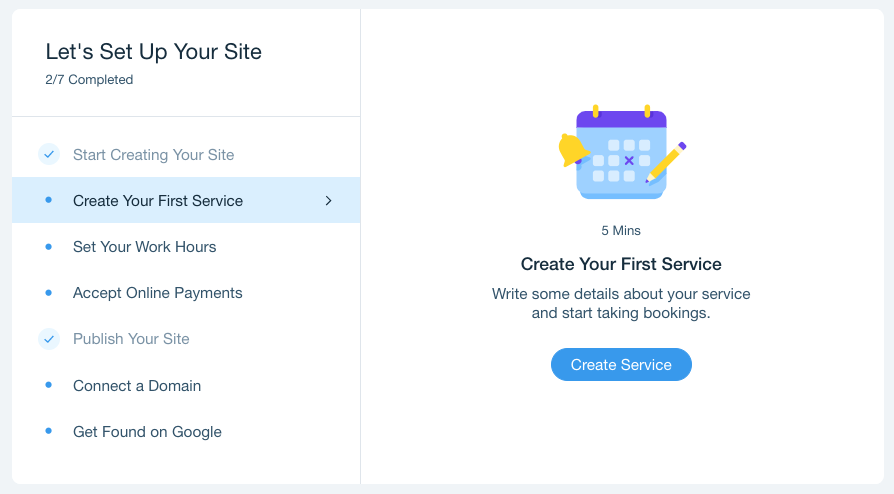 The Main Features of Shopify
Templates
Shopify's templates all feature eCommerce so you won't have to worry about finding the perfect theme and then having to add on a shopping cart. Once you find a theme that will work for you, keep in mind you can hide certain sections within the template without removing them from the template. This allows you to customize a stock template and add in sections later when they become relevant.
While Shopify has a variety of templates by independent designers, the designs can get pricey. Especially when you consider you are already paying for any add-on features that aren't included in the monthly plan.
Processing Fees
Shopify waives transaction fees if you use their integrated payment system, Shopify Payments. You also won't be charged a transaction fee if a manual payment is used i.e. cash on delivery (COD), checks, test, draft, or POS orders.
The option to use Shopify Payments is only available in the following countries Australia, Austria, Canada, Denmark, Germany, Hong Kong SAR China, Ireland, Italy, Japan, The Netherlands, New Zealand, Singapore, Spain, Sweden, United Kingdom, and United States of America (but no US territories except Puerto Rico.)
Using a third-party payment system like PayPal or Stripe will result in transaction fees. Keep in mind credit card transaction fees are not returned to you when a refund is issued in the following three countries (Austria, Sweden, or the United States). If you process a fair number of refunds, you may want to choose Wix to save on lost transaction fees.
Shopify Point of Sale
One of Shopify's most unique features is its point of sale (POS) hardware that allows you the flexibility to sell online or at a physical location using a computer, tablet, or smartphone. And even if you switch back and forth to secure your sales, your monthly subscription will automatically sync your sales and keep your inventory up to date.
After October 2020, a pro version of POS will be released for an additional $89 per month. If you currently use Shopify's POS system, you will appreciate the advanced capabilities including completing exchanges, printed receipts, selling in multiple locations, buying your products online, collecting products in-store, and commissions.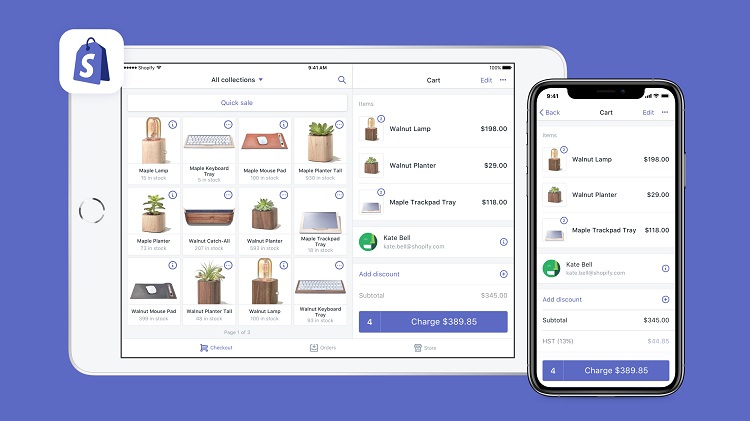 App Store
Shopify is an industry leader in app integrations for eCommerce. From marketing to logistics, you can continue to improve your online store as you scale.
Shopify and Wix can also work together via Wix-Shopify integration. If you have a Wix site you can embed Shopify's "buy button" and easily sell Shopify products in your Wix store. This is a great feature if you want the best of both worlds, or are interested in A/B testing the two platforms.
The Main Features of Wix
Templates
Wix has 100's of pre-built templates. Each template is fully customizable down to the pixel. If you need a professional template, you can now have one (even if you are not tech-savvy).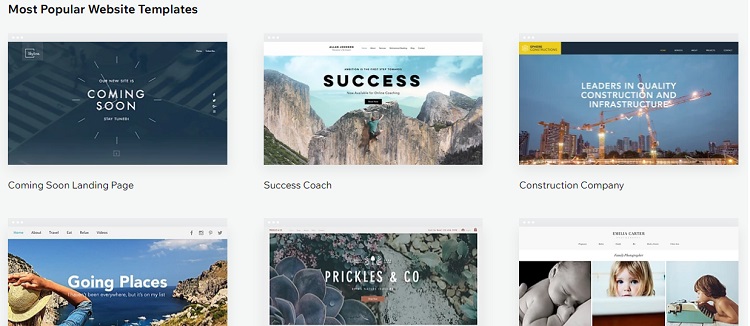 Wix Artificial Design Intelligence (ADI)
Use Wix's smart assistant to automatically create site elements like connecting your social media, choosing an aesthetically pleasing design based on your niche, and generation a contact form. This feature was created to save you time and frustration, however, you can make changes after the ADI has been activated.
App Market
While competitors rely on third-party apps that can be costly add-ons or fall off the map without updating, Wix creates useful apps themselves. With over 80 to choose from, you can take advantage of event management, photo and video tools, scheduling, and more. Wix also takes feature suggestions from its users so you can rely on its apps to be updated and expand in functionality.
Shopify vs Wix – Pricing
Shopify has 5 pricing tiers, Shopify Lite, Basic Shopify, Shopify, Advanced Shopify, and Shopify Plus. Shopify also offers a 10% discount on annual plans and 20% off biennial plans when paid upfront.
Shopify has a free 14-day trial, with no credit card required. You only pay when you launch your online store. You are free to check out all the features and dashboards without payment.
Shopify Lite
$9 per month
Shopify Lite allows you to sell on Facebook, blog, or website for $9 per month. Facebook sells through Messenger chat and real-time tracking. Use Shopify's buy button on your blog or website to instantly get more sales.
With Shopify Lite you can accept credit card payments anywhere. Sell at home or away with POS support for iOS or Android devices. You can even create invoices for custom orders within Shopify Lite's dashboard.
Basic Shopify
$29 per month
Basic Shopify doesn't include gift cards, professional reports, third-party shipping rates, USPS Priority Mail Cubic® pricing, and various POS (point of sale) options.
Shopify
$79 per month
Shopify is only missing the advanced report builder and third-party shipping rates. You will also be paying lower fees per sale than with Basic Shopify.
Advanced Shopify
$299 per month
Advanced Shopify includes all features and a generous upgrade to 15 staff accounts (as opposed to 2 for Basic and 5 for Shopify).
Shopify Plus (Enterprise)
Contact sales for pricing
Shopify Plus is reserved for high-volume eCommerce and you must contact Shopify via their online form to get business-specific pricing.
You might also be interested: Shopify vs Shopify Plus – Everything You Need to Know (2020)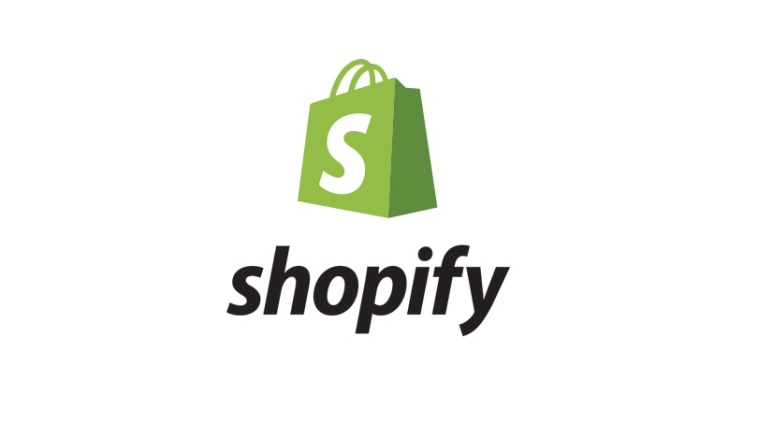 Why Shopify Wins
There are PLENTY of ecom platforms out there. Only one has a true NETWORK effect that can catapult your growth. Shopify has thousands of developers building apps and a robust ecosystem of integrations. This cannot be ignored. #ShopifyWins
Try Shopify First
We earn a commission if you click this link and make a purchase at no additional cost to you.
Wix
Wix provides 5 personal website tiers including a Free plan. They also offer 4 business-specific tiers including a custom feature Enterprise plan.
While the free plan will give you an introduction to Wix without financial obligation, it has some annoying drawbacks that can force you to upgrade to a paid plan. The free plan doesn't let you connect a domain, and comes with Wix ads and branding, creating a less than a professional website for sales.
If you are interested in a Wix Premium Plan, you can try it out for 14 days. You must cancel within the 14 days to receive a full refund (no questions asked). Discounts are given for paying on an annual basis.
Personal Website Tier Pricing
Free Plan
Assigned URL (username.wixsite.com/siteaddress)
Wix ads (every page & favicon in URL)
Up to 500 MB in storage
Up to 500 MB in bandwidth
No online payments
Limited customer support
No Google Analytics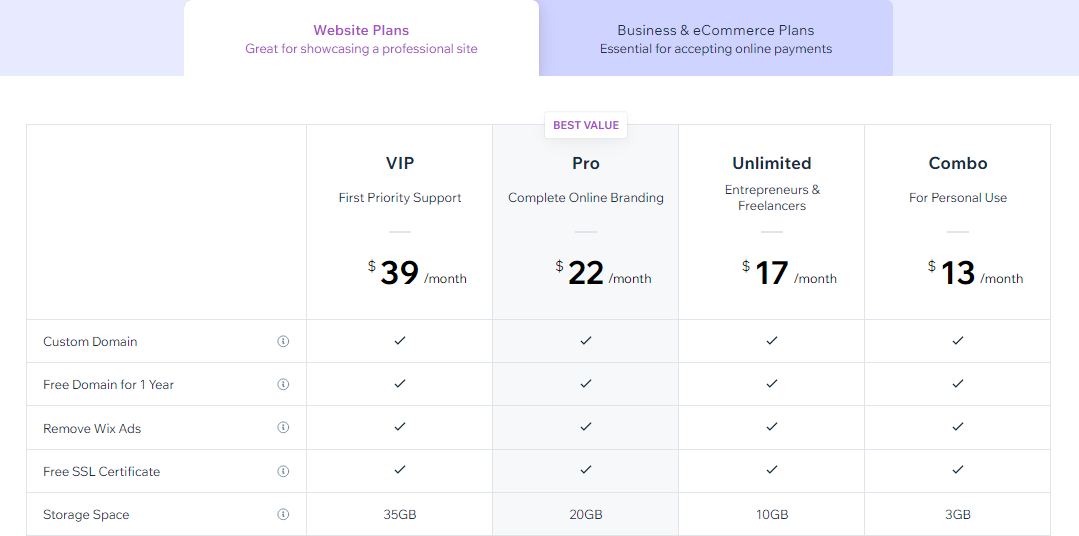 Combo Plan
$13 per month
Custom domain
Free domain for 1 year
Remove Wix ads
Free SSL certificate
3 GB storage space
30 minutes of video
24/7 customer care
Unlimited Plan
$17 per month
Combo Plan plus
10 GB storage space
1 video hour
$300 ad vouchers
Site Booster App (free for 1 year)
Visitor Analytics App (free for 1 year)
Pro Plan
$22 per month
Unlimited Plan plus
20 GB storage space
2 video hours
Events Calendar App (free for 1 year)
Professional logo
Social media logo files
24/7 customer care
VIP Plan
$39 per month
Pro Pan plus
35 GB storage space
5 video hours
Priority 24/7 customer care
Business Plan Pricing
Business Basic
$23 per month
Secure online payments
Plans & recurring payments
Customer accounts
Custom domain
Free domain for 1 year
Remove Wix ads
20 GB Storage space
5 video hours
$300 ad vouchers
Customized reports
24/7 customer care
Unlimited products
Abandoned cart recovery
Sell on social channels
Online booking
Ticket & event management (2.5% ticket sales commission)
Take online orders
Manage hotel reservations
Monetize your art & content
Business Unlimited
$27 per month
Business Basic Plan plus
35 GB storage space
10 video hours
Subscriptions
Multiple currencies
Automated sales tax (100 transactions per month)
Advanced shipping
USPS discounts (up to 60%)
Sell on marketplaces
Dropshipping (up to 250 products)
1,000 reviews by KudoBuzz
Business VIP
$49 per month
Business Unlimited Plan plus
50 GB storage space
Unlimited video hours
Priority 24/7 customer care
Automated sales tax (500 transactions per month)
USPS discounts (up to 70%)
Dropshipping (unlimited products)
3,000 reviews by KudoBuzz
Loyalty program by Smile.io
Enterprise
Call for pricing
Business VIP Plan plus
Custom storage space
VIP customer support
Custom automated sales tax
Custom reviews by KudoBuzz
Custom ticket sales commission
Shopify vs Wix – Support
Shopify
Shopify offers 24/7 customer service via online chat, phone, and email. They also provide video tutorials, webinars, and written documentation if you prefer to tackle the troubleshooting and advanced features yourself.
The user forums have nearly 700,000 members (as of 08/2020) to answer specific issues quickly. Take advantage of Shopify fans who are happy to help with shop logistics, custom design, and site errors.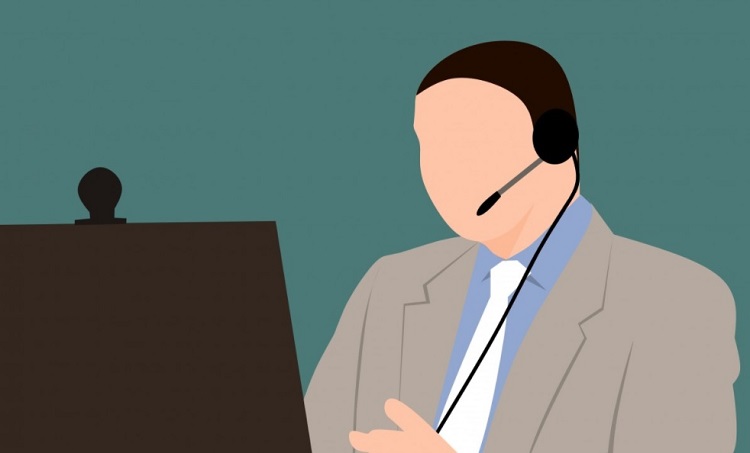 Wix
Wix provides all of its customers with 24/7 support. Depending on what tier you choose, you could also get access to priority customer service which will help you find solutions even quicker.
The website features an extensive help section that is easy to navigate with main categories and trending topics that will keep you up to speed with Wix's latest features. Submit a support ticket, contact them by phone (phone service features 8 language options including English, French, German, Italian, Japanese, Portuguese, Russian, and Spanish).
However, Wix's phone service does not directly put you in touch with customer support. Instead, you place a call, and Wix support calls you back (usually within 5-10 minutes) after you have placed your call.
Currently, Wix does not offer chat support but they have added it to their feature requests. You can vote here to let them know you would appreciate Wix's online chat support.
Shopify vs Wix – Pros and Cons
Shopify Pros
24/7 customer service
Multiple selling options such as Facebook, website, blog, or Shopify hosted site
Responsive mobile app
Multiple currency support
Multiple dropshipping app integrations
Applies tax rates automatically for US and Canada
Automatic VAT rates for EU
Free digital downloads app for selling digital products
Abandoned cart recovery
Email marketing within the platform
Shopify Cons
Integrations can be expensive
Minimal free themes
Real-time shipping rates only available on higher-tier plans
No multi-lingual support
Limited reporting available
Limited staff accounts available
Limit of three options per product
Wix Pros
24/7 customer support
Drag and drop website builder
Third-party integrations
Marketing solutions
Wide variety of templates
Text animations
Move elements pixel by pixel
Automatic site backup
Wix ADI
Wix language menu
Wix Cons
The free plan includes Wix ads and branding
No analytics on the free plan
Premium plans only support one site
No transfer to another builder is available
Picking an entirely new template is cumbersome, you essentially have to start over
Two-level navigation
Shopify vs Wix – FAQs
Can Wix use Shopify?
Yes. You can integrate the Shopify "Buy Button" into your Wix website. Just choose the product, generate the embed code, and place it on your site.
Is it better to create your own website or use Shopify?
While there are many options to host an online store, Shopify is perfect for business owners who prefer not to code their own website and need supportive features like hosting, advanced security, inventory syncing, and POS. With one monthly cost, it can be an all-in-one solution for running your business.
Is Wix cheaper than Shopify?
Yes. Wix is cheaper than Shopify and more accessible for small businesses.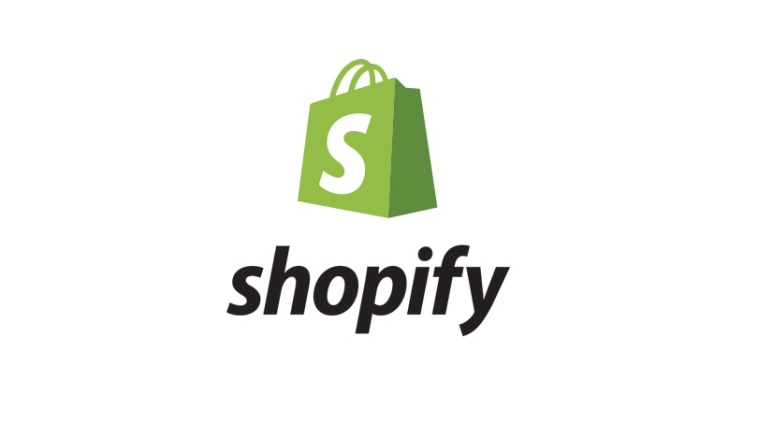 Why Shopify Wins
There are PLENTY of ecom platforms out there. Only one has a true NETWORK effect that can catapult your growth. Shopify has thousands of developers building apps and a robust ecosystem of integrations. This cannot be ignored. #ShopifyWins
Try Shopify First
We earn a commission if you click this link and make a purchase at no additional cost to you.
Shopify vs Wix – Which One is Best?
Both Shopify and Wix are powerful eCommerce platforms. If you are looking to build a website quickly (even if it's not for selling products online), Wix has a slight edge for beginners.
Shopify is eCommerce focused. It is built to handle a large volume of sales with over 600,000 businesses currently using the platform. If you are specifically looking for an online business platform, Shopify is the clear winner. It has better themes, there isn't a big difference in monthly pricing compared to Wix, and the drag and drop interface is helpful for new site owners.
Further read:
Our Recommendation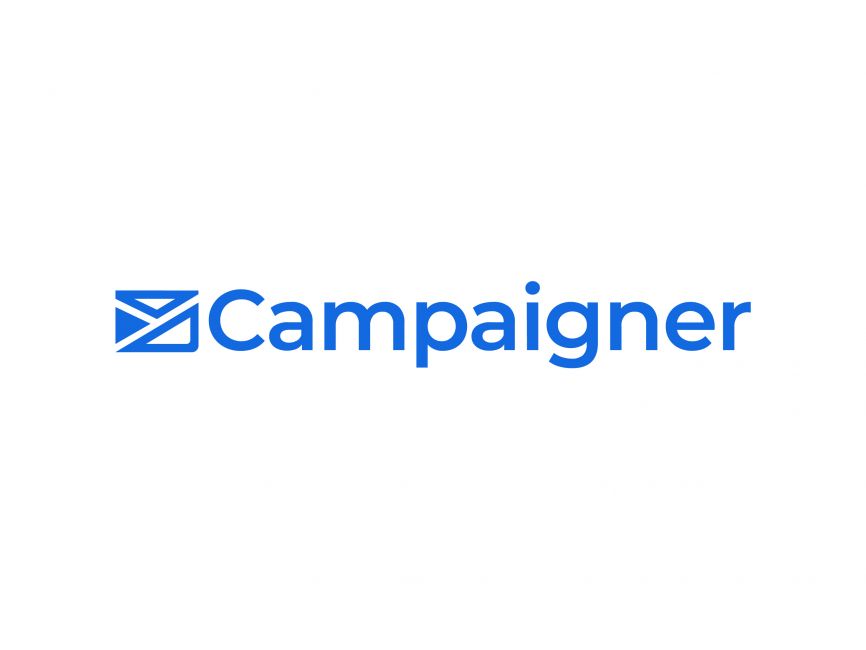 Have Your Heard of Campaigner?
Drive sales and revenue using advanced marketing automation, intuitive reporting and powerful personalization through email and SMS. Try Campaigner for free!
Start Your FREE Trial
We earn a commission if you click this link and make a purchase at no additional cost to you.