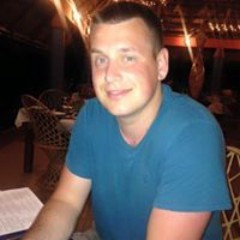 Latest posts by Ewen Finser
(see all)
Last Updated on May 6, 2022 by DMEditor
Monday.com can be a great tool to integrate into your business. Whether you need basic project management or high-level process analytics, monday has something for everyone.
That said, it's not necessarily perfect for everyone. Depending on your business model, some of the features might actually be overkill. While it's not the most expensive tool, it's certainly not an insignificant cost, either.
After doing some research, I identified some top monday.com competitors worth trying. I've tried to select a variety of alternatives to monday.com based on similarity, but also some "different" options for businesses that may have a slightly – but significantly – different use case.
Top monday.com Alternatives for Project Management Software
ClickUp
Wrike
TeamGantt
ProWorkFlow
Asana
Trello
1. Best Overall monday.com Alternative: ClickUp
Summary: ClickUp is among the "third wave" of true virtual workspace management apps, with all the core features of a monday.com, Asana, or Trello, but with notable enhancements, particularly on the usability and use case side.
ClickUp Advantages
Free Forever Plan, easy to get started with no rush to convert to paid
Almost all of the same core features as monday.com
Per user pricing plan CAN be more affordable depending on business / team size
Dynamic recurring tasks
Private task management options for project progress
Built-in conversations and chat functionality
Easy to import setups from competitors (including monday.com, Asana, Trello, etc…)
More robust time tracking and time management features (resource management)
Great remote teams features
Some lite CRM and CRM software features
ClickUp Disadvantages
Per user pricing CAN also get expensive for larger enterprises
More cluttered, slightly overwhelming interface views (trying to be all things to all people)
Lots of customization "possible" means that it can take a while to build a useful view (monday.com works better out of the box)
ClickUp Pricing: ClickUp offers an innovative pricing structure, starting with their Free Forever Plan (basically just a task management tool with no integrations), then a $5 / month per member plan (basic plan with integrations, multiple dashboards), then $9 / month per member (advanced mind maps, automation, time tracking, SSO), and finally a custom priced Enterprise Plan (account manager, API access, HIPPA compliance, etc…).
Further Reading:
2. Best for Interdisciplinary Teams: Wrike
Summary: Wrike project management software isn't a new alternative, but it offers a wide set of functionality similar to monday.com. Wrike stands out with it's "freemium" starting price (monday.com only has a free trial), and more advanced task dependency management and sub-task relationships. In short, Wrike is a great option for more complicated projects, involving different teams and departments to "go live".
Wrike Advantages
Includes advanced project dependencies and sub-task dependencies, perfect for technical integrations across functional areas and multiple projects
More cost effective and affordable compared to monday.com
Better times sheets and work tracking tools built-in
Easier to track "billable hours"
Unlimited free "collaborator" users (unlimited projects, unlimited tasks for vendors, clients, etc..)
More external enterprise level integrations
Wrike Disadvantages
Fewer customizable templates at lower pricing tiers
Slightly higher learning curve
Slightly less modern user interface compared to monday.com
Wrike Pricing: Wrike starts of with a permanently Free Pricing Tier here (free plan ideal for small teams), then a Professional Paid Plan at $9.80 per user / per month, then the popular Business Plan at $24.80 per user / per month (adds in depth analytics, reporting, and custom fields), and finally an Enterprise Plan if you need single sign on, 2FA, and other enhanced security features.
Further Reading:
Summary: If all you need is a core Gantt chart functionality, the TeamGantt app is a simple, easy to use project managment tool, purpose built for this application.
TeamGantt Advantages
Simple, easy to use functionality
Gantt chart focused app
Easy tp white label for agency work
Easy learning curve
Good dependency mapping
Solid accountability features
TeamGantt Disadvantages
No built-in project budgeting or cost scoping features
Pricing is per user, so can get pricy quickly
Less expansive feature set compared to monday.com
TeamGantt Pricing: TeamGantt starts off with a Free Forever Plan (limited features, up to 3 users), then offering a Standard Plan at $24.95/month, and finally an Advanced Plan for $29.95/month. Both of these paid plans gradually increase in cost depending on your team size.
Summary: ProWorkflow, another project management tool that is full-stack, offers many integrations, especially on the accounting side of the house. ProWorkflow is especially useful for larger teams, as they scale business processes.
ProWorkflow Advantages
Software for project management and collaboration that can handle complex tasks and projects. Not just a spreadsheet

128bit encryption, SAS70 Type II compliant data centres (more robust than Smartsheet).

Can handle larger team management or even entire companies

Automated workflow presentation templates and productivity measurements at full scale

Flexible API hook to allow for custom integrations.

No payment is required to use the free client and customer access module for collaboration
ProWorkflow Advantages
Spreadsheet software is not the answer

Natively, there are no Gantt-centric views
ProWorkFlow Pricing: ProWorkflow features a simple 3 tier pricing system. The Solo Plan starts at $10/month per user, then the Professional Plan goes to $20/month per user, and finally the Advanced Plan caps out at $30/month per user.
Summary: Asana is a household name by now, often considered the leading monday.com competitor. It can be used for both agile workflows (like Trello), or more traditional to do list and timeline-based projects. You will eventually want to upgrade to the paid version. This adds some functionality, but not as many as other tools.
Asana Advantages
Easy to use and intuitive project management software (no manuals or wiki needed).

Ideal for waterfall project tracking (and project process) in agile style

Integration with many other apps and tools, including Slack to integrate seamless notifications and Gsuite integration

For persistent management, there is excellent real-time chat functionality via cards with almost no lag.

It is easy to delegate and assign tasks in real-time

Version robust and free

Actively avoids feature bloat by using sensible ways to collaborate

Fully functional as a mobile application on both iOS and Android devices (highly usable mobile app)
Asana Disadvantages
They have more limited functionality as a monday.com alternative, but they are improving their features.

Paid version is a little underpowered in comparison to peers

There is no per-user cost structure (no price inflation at all)
Asana Pricing: Asana starts off free (remarkably functional free plan) and then scales with a $10.99 Premium Plan and a $24.99 Business Plan (more advanced integrations).
Further Reading:
6. Trello
Summary: Trello is a great tool for clients who want to move to a collaborative tool that's almost as easy to use for project management and task management. Trello employs Kanban project management and boasts a simple, easy to use workflow. Best of all, it has fully functional FREE versions.
Trello Advantages
Start with a fully functional free plan (ideal for small teams that need to have basic project management capabilities)

Simple to use and satisfying project plan/workflow/task card movement

Kanban board format is simple and addictive with basic collaboration tool features

For extended team collaboration, integrates with all major apps and suites

Tagging system based on comments is a good idea (unique)

This is a great tool for basic management (small team) and non standard use cases or businesses
Trello Disadvantages
The free version is not sustainable for work management of more than 10+ projects (boards), and multi-functional teams

Premium version is not as powerful as monday.com premium

Attachment only up to 10MB in the free version

It integrates with many platforms, although it doesn't centralize the core workflows in the same way
Trello Pricing: FREE basic version ("free forever"), $9,99 per user per month Business Plan (enables attachments over 10MB), and Enterprise at $20.83 per user per month.
So What's the Best monday.com Alternative?
Here's how I'll break it down:
Our Recommendation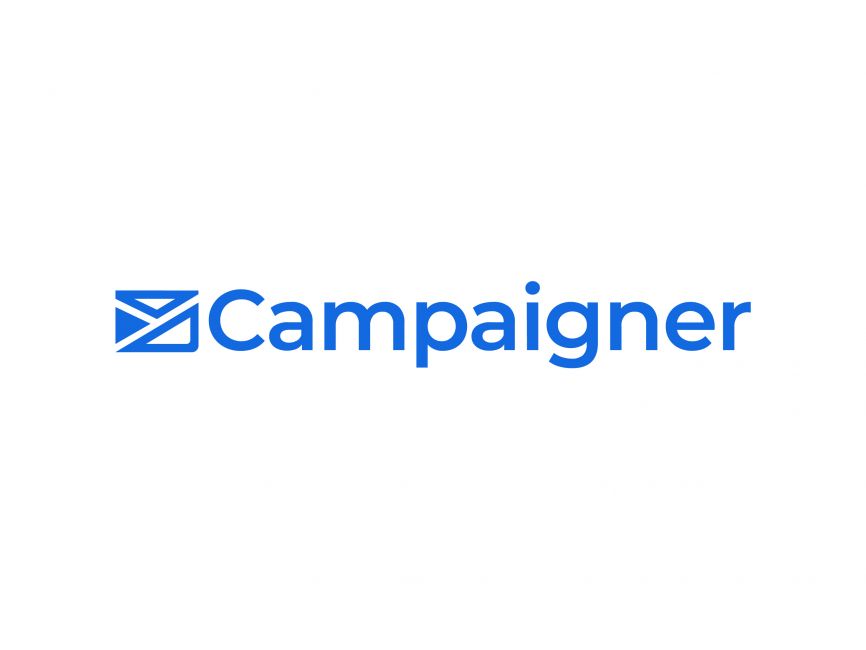 Have Your Heard of Campaigner?
Drive sales and revenue using advanced marketing automation, intuitive reporting and powerful personalization through email and SMS. Try Campaigner for free!
Start Your FREE Trial
We earn a commission if you click this link and make a purchase at no additional cost to you.