Last Updated on April 22, 2023 by Ewen Finser
"Which project management tool should I use?" This is a question that many business owners ask themselves when they are trying to decide what software to invest in. There are a lot of options out there, and it can be difficult to figure out which one will work best for your needs.
It's no secret that the world of project management has changed drastically over the past few years. Gone are the days of using Microsoft Project, Excel, and Word to manage your workflow. These days, there are many different tools you can use to help you do everything from planning a wedding to managing an entire team at work.
Today we're going to compare two popular tools – Smartsheet vs Asana – that can be used as part of an organization system. We're going to talk about the pros and cons of each system, what each platform is good at, and give you general information on features offered by both systems so you can make an informed decision.
Main Differences Between Smartsheet vs Asana
The main differences between Smartsheet vs Asana are:
Smartsheet is effectively a very clever Excell spreadsheet, whereas Asana is built as more of a project management tool. This means that Smartsheet is more data-centric, and Asana puts a higher priority on projects and individual tasks.
Smartsheet has a range of project views including Gnatt, table, calendar, and even use of Kanban boards. Asana also has a range of project views including calendar, board, list, and also gives access to a Kanban board workflow.
Smartsheet allows you to collaborate and notify other team members via notifications and @ mentions, whereas Asana allows you to write comments on specific projects. You can also @ mention people in Asana to add them to projects.
With Smartsheet, you can share reports and documents through email attachments, whereas, with Asana, you can easily share files, images, and documents directly within the tool by attaching them to the relevant projects or tasks.
Overall, Smartsheet is ideal for those who enjoy working in spreadsheet format, for example, those who are familiar with Excel or Google Sheets. In comparison, Asana is ideal for a more project-centered workflow. For those used to Trello or other project management tools, Asana might be the better fit.
What is Smartsheet?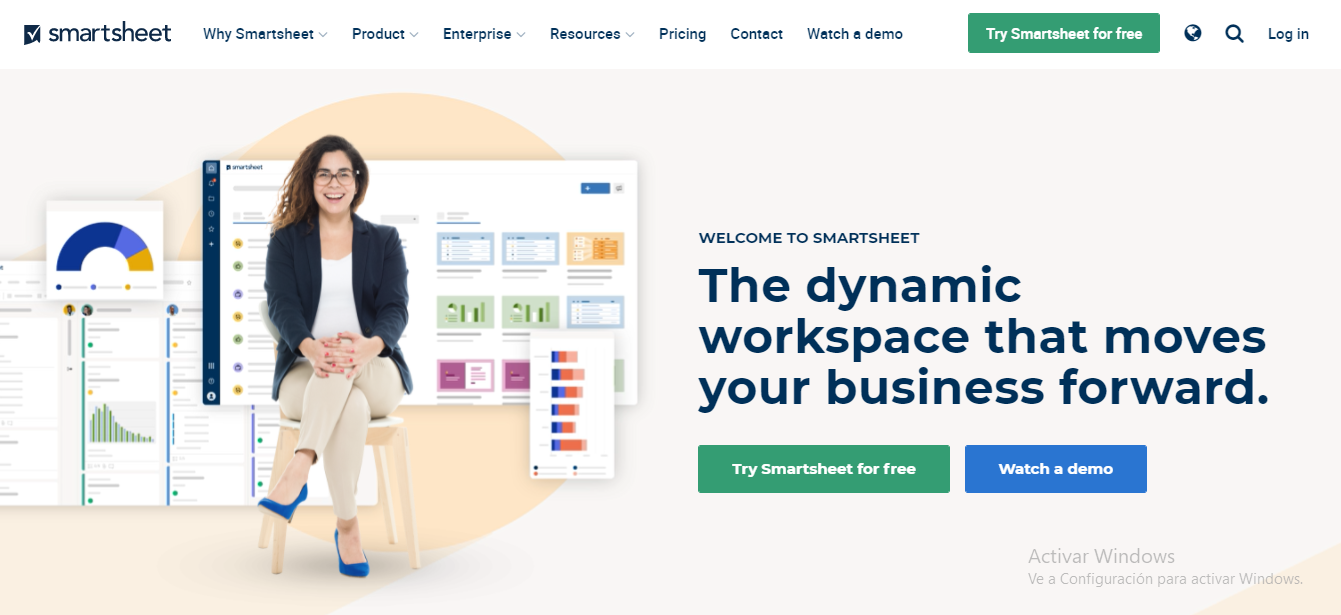 In 2006, San Francisco, CA-based Smartsheet was launched. Smartsheet is a cloud-based software that allows users to create and share spreadsheets. It is often used in businesses for project management, task management, and team collaboration.
The online work execution platform has a lot of flexibility, shareability, and reporting capabilities. Smartsheet is a popular tool for project management and collaboration. Its familiar spreadsheet-style interface, user-friendly dashboards, and adaptable views make it ideal for tracking, managing, and collaborating on projects of all sizes. Essentially, it is functionally comparable to Microsoft Excel or Google Sheets, and it has a familiar interface.
What is Asana?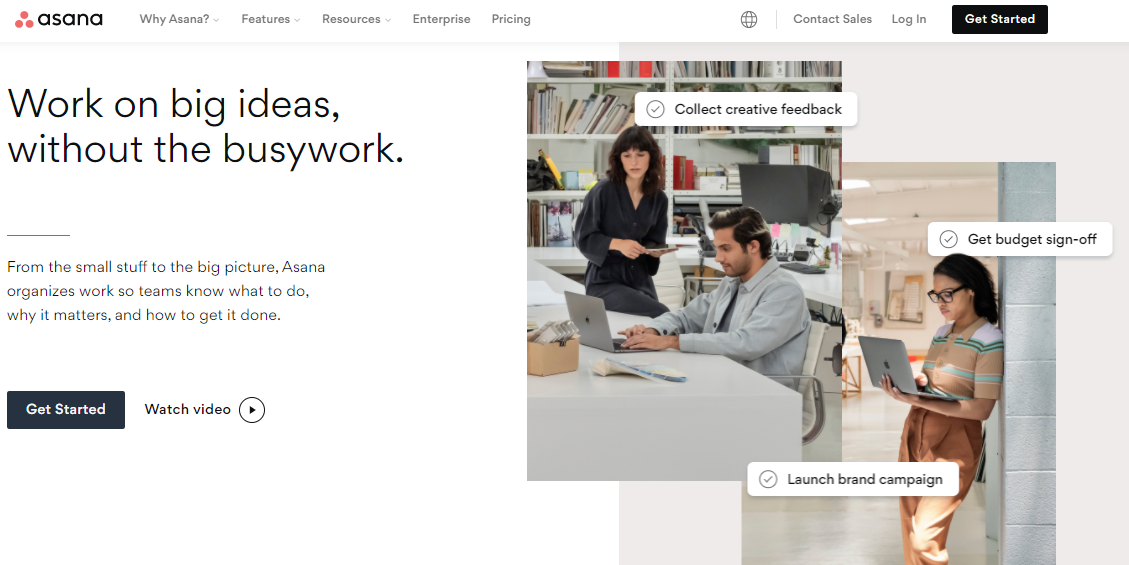 Asana is a project management software that allows teams to manage their activities and track progress. Asana was created in 2008 by a Facebook co-founder and an ex-Google engineer, and it has steadily gained traction since then. It's a web-based tool for managing tasks that allow teams to establish projects, subdivide them into subtasks, and set due dates, as well as assignees.
The program, which is designed to make it easier for organizations to manage and track their day-to-day tasks as well as long-term undertakings, allows employees to "do amazing things together" while keeping track of their development.
Who is Smartsheet for?
The Smartsheet audience tends to be more of a mid-market clientele. It's used by companies of all sizes, from small businesses to Fortune 500 companies.
Smartsheet is for teams who want to increase productivity and streamline their processes, as well as those that need more advanced project management features. Smartsheet is best for users with a high level of familiarity with spreadsheets and basic spreadsheet concepts such as rows, columns, and data entry.
But it's also geared toward both technical and non-technical teams. Users can develop solutions based on the powerful tools that anyone can utilize, thanks to this feature. If you're searching for a platform that your staff can get started with without having to code a backend or a steep learning curve, Smartsheet could be an excellent choice.
Who is Asana for?
Asana is for teams looking to manage projects without having to rely on email or spreadsheets. Asana is great for organizations that want to track their progress and keep everyone updated on developments in a project. It's also good for companies that need to manage resources efficiently.
Plus, if you're looking for a method to manage your staff's day-to-day operations, Asana is the way to go. This program is ideal for individuals that are looking for a simple way to manage their time. It enables users to establish projects and break them down into subtasks, allowing them to quickly see what's going on.
What Features Does Smartsheet Offer?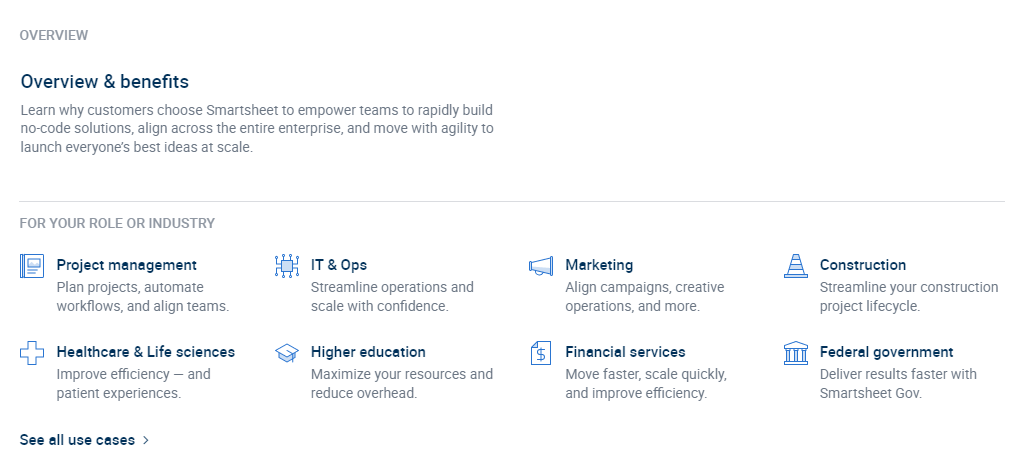 Gantt View
The Gantt View in Smartsheet is very similar to the view in Microsoft Project. It allows users to see a graphical timeline of their project, including task dependencies and start and finish dates.
Calendar View
If the Gnatt view isn't for you, the Calendar view will give you a birds-eye view of your project. The Calendar View lays out all the tasks for a specific project in a calendar format, making it easy to see what still needs to be done and when.
Table/Grid View
The Table/Grid view also makes it easy for users to see what needs to be done and when. This view allows you to easily compare tasks, track status, and add dependencies.
Kanban Boards
For those who like working on a Kanban board, Smartsheet has you covered. The Kanban Board in Smartsheet is very customizable and lets users drag-and-drop tasks between columns to indicate their status.
Formula Editing
Smartsheet also offers formula editing, which is the ability to create a spreadsheet within a spreadsheet. This can be used for more complex calculations and more detailed reporting.
Reminders and Notifications
Smartsheet also offers reminders and notifications. The program can be configured to send updates about a project when there's been a change, or it can automatically remind team members of tasks that need their attention.
Comments & @ Mentions
Smartsheet also offers comments and @ mentions. This can be helpful if you need to get input from team members or want to give someone a heads up about an upcoming deadline.
Team Collaboration with Smartsheet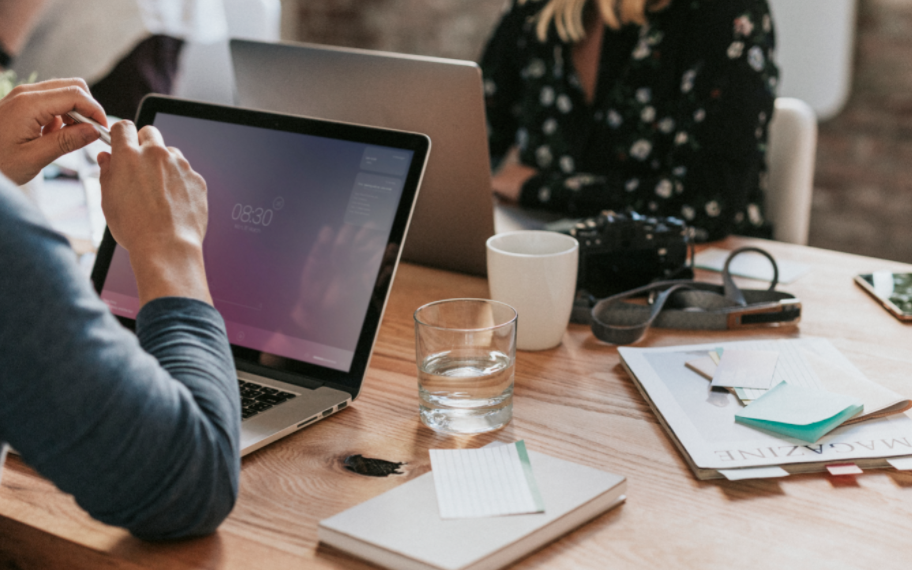 When it comes to working together as a team, Smartsheet offers a few different options. You can share items with individual users or set an item to be viewable by everyone on your team. If you're looking for a way to keep track of the status of multiple projects, Smartsheet is also great at that. Users can easily see what's going on in any project they've been assigned to and easily find items that need to be worked on.
Smartsheet also offers integrations with other programs, including Dropbox and Google Drive. You can upload files directly into Smartsheet or import them from any of these sources for quick access when you're in the middle of a project. This makes it easy for users to incorporate non-Smartsheet files into their projects.
What Features Does Asana Offer?
In comparison, Asana is an organization's project management software that was built to help teams manage their daily work as well as long-term initiatives. It also comes with several useful features, including:
Projects
You may divide projects in Asana into tasks and subtasks, both team-wide and company-wide. Each project can be given a name, divided into categories, and broken down however you choose.
Subtasks
Subtasks are tasks that are connected. This is ideal for when a task needs to be broken down into smaller, more manageable chunks.
Comments
There is a comment feature on Asana that allows users to submit or send comments from within the tool for keeping track of feedback on each project/task that has been established. You can leave comments on a task or subtask, and other collaborators will be able to see them. This is fantastic for getting quick updates and staying on track with projects that are more difficult to keep up with.
Tasks
Tasks are a fundamental feature of Asana. They allow you to categorize projects and set due dates for each one, which is especially useful in project management where many tasks must be completed simultaneously. Team members may now see what has to be done and when it has to be done. You may also assign responsibilities to different individuals, which is useful for distributing jobs.
Shared team calendar
Users of Asana may use the software's calendar function to schedule meetings for their teams. This should provide you with a good picture of what everyone on your team is working on, as well as any time constraints they may be facing.
File sharing
Asana provides cloud-based storage that's simple to use and allows you to share your information with other Asana users. You may connect Google Drive, Dropbox, and Box to upload your files into Asana for easier organization. Anybody with access to a task or subtask can see files dragged and dropped onto it, regardless of permissions.
Due dates
Setting a due date on tasks, subtasks, and projects allows users to track when a task is due in the future. This won't tell you whether the task has been completed, but it will show users when the job should be done by.
Time tracking
Asana includes a time tracking function if you want to keep track of how long it takes to complete a job. This will allow you to see how much time was spent on each activity as well as when it began and ended.
Approvals
Asana's approvals system lets you get approval for tasks or projects from someone else. There's a feature that allows you to grant permission to specific individuals before their work is considered finished, as well as what type of approval is required (e.g., design, code, etc.).
Team Collaboration with Asana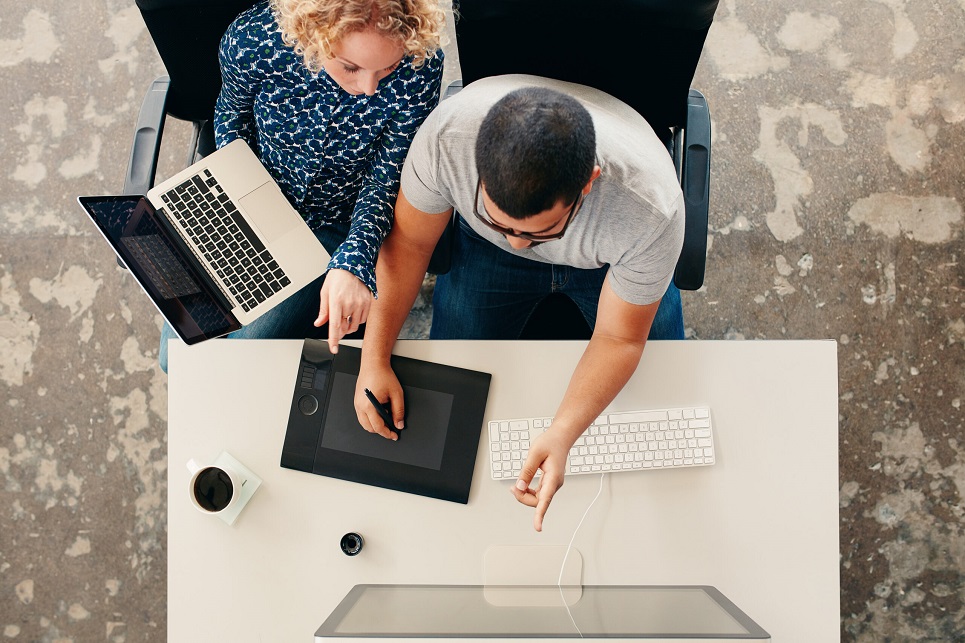 Asana was designed specifically for team collaboration and includes several tools to assist teams to work together more efficiently.
The comments facility is ideal for exchanging ideas on tasks or asking questions, and the calendar section allows you to keep track of what everyone else is working on. Asana users can efficiently upload files via the file-sharing option, which eliminates the trouble of going through time-consuming procedures that might lose important data within those papers, making life simpler when attempting to keep up with continuing projects.
How Does Asana Compare to Smartsheet Externally?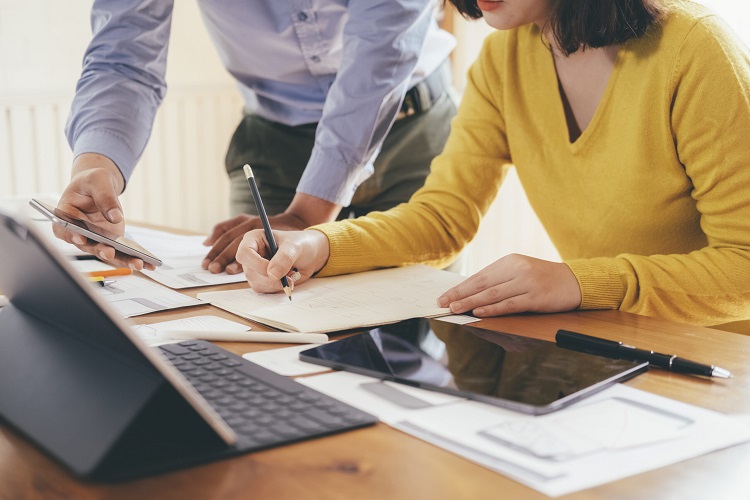 Smartsheet vs Asana: Ease of Use
Another thing to consider when selecting a project management tool is the ease of use. It's no use having a million features if you can't figure out how to utilize it! So, which is easier to use?
The advantages of Asana
It can be argued that Asana has a more intuitive interface, with its ability to drag and drop tasks in the sidebar. This makes it simple for individuals who aren't familiarized with project management software or task-tracking platforms since they'll have an easy time learning how everything works.
Asana is designed around the concept of splitting activities down into smaller, more easily managed components. Depending on their size and complexity, different teams employ various tools, but Asana has shown its value time after time for all sorts of teams.
Project management software is typically designed for the project manager, but Asana's task and workload management tools help teams manage their workloads. The workload screen allows you to see the team and personal workloads as well as assign effort levels to each activity.
The advantages of Smartsheet
When it comes to ease of use, Smartsheet is slightly more complex than Asana. It can be overwhelming for individuals who are not familiar with spreadsheet software.
Smartsheet's interface is designed so that users can simply drag and drop cells around to customize the spreadsheet as they see fit, making it easy for teams who are more familiar with spreadsheets to use Smartsheet efficiently.
The main benefit of using this type of software is its flexibility – you can create multiple projects and documents, allowing team members to pick the ones they need without having their entire workload in front of them. But when it comes to ease of use, Asana has the edge.
Winner
In our opinion, Asana and Smartsheet are both excellent tools for task management. However, we believe that Asana is slightly easier to use due to its drag-and-drop features and clearer workflows.
Smartsheet vs Asana: Customer Support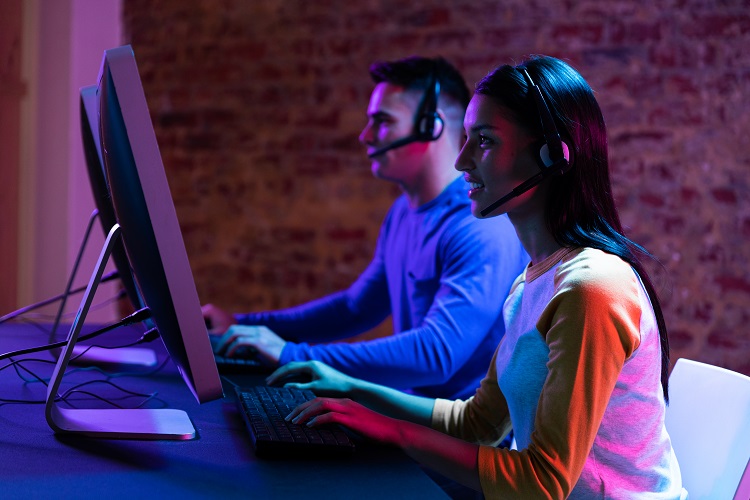 When it comes to customer support, keeping your project management software up and running is crucial. If there are any bugs or issues with the program, you'll need someone who can fix them. That's where customer support comes in. So, how do Smartsheet and Asana compare when it comes to customer support?
What do you get with Smartsheet?
Smartsheet offers a few different support options. They have a comprehensive knowledge base full of articles, help guides, and videos. They also have an active blog where you can learn more about their features.
They provide chat functionality, phone support, and email help for all of their users – including those on the most basic plans. This is a great range of support options that should cover most people's needs.
What do you get with Asana?
Asana also offers email support and an extensive knowledge base. They also have online tutorials, training videos, and webinars. The Asana community forum is incredibly helpful, with users often offering solutions to problems that others are facing.
However, Asana doesn't offer any telephone support, no matter which plans you are on. This means that you're going to have to get in touch with somebody via email or use the help center if you run into any issues.
Winner
When it comes to customer support, Smartsheet has the edge. They offer a range of support options and their customer service team is incredibly helpful when it comes to resolving any problems you may have with your software.
Asana's online help center, community forum, and webinars are fantastic resources for people who want to learn more about Asana. However, if you run into an issue and need to speak to somebody directly, you're out of luck.
Smartsheet vs Asana: Pricing
When it comes to selecting the perfect project management software, the cost is always a major concern. You're looking for something that is both affordable and delivers excellent value for money, and the end result of your demands and needs is a cost-effective answer.
What do you get with Smartsheet?
Smartsheet offers a range of price points, depending on how many users you have and which features you need. However, the first difference from Asana is that they do not offer a free plan. However, its paid services come with a 30-day trial, during which you can explore the features and determine whether it is the correct solution for your company's needs – but you will need to enter your card details for this.
The tiers that Smartsheet does offer are:
The Individual Plan is Smartsheet's cheapest option. This version offers you ten sheets, one dashboard, and five reports for a fee. It also has features like automated workflows and several project views, as well as a user-friendly interface. This plan costs $14 per month.
Next up is the Business Plan. It's intended for small teams to medium-sized teams, and it costs $25 per user/month (paid yearly.) It enables you to share 100 sheets per user with enhanced features like custom branding, infinite collaborators, proofing, and managed groups.
Finally, the Enterprise Plan is for organizations with bigger portfolios and usage demands. With Smartsheet Enterprise, you get access to the entire range of Smartsheet tools, as well as priority customer support. Its monthly rate is available on request only, however.
Smartsheet vs Asana
Asana offers three different premium, business, and enterprise packages in addition to a free plan. A great fit for small teams, Asanas pricing is per user. The more people you have in your team, the more expensive Asana becomes. Even if you get all of the features you want, it will be costly due to its high cost per user. Here's a look at Asana's pricing:
The Basic Plan is free and allows you to create lists, boards, and calendars. You'll have access to their useful Chrome plug-in as well as their mobile app, which you can use to set due dates on tasks. You may also connect it with external software and have up to 15 team members working on it at the same time.
The Premium Plan includes all of the above, as well as a timeline view, custom fields, forms, rules, and milestones. You will have your own personal console and be able to create private or public teams and projects. Furthermore, you may invite an unlimited number of free people to your account, which is great for collaborating with freelancers. Each user on this plan costs $13.49 per month.
The Business Plan adds more capabilities. Portfolios, lockable custom fields, proofing, approvals, and workflow tracking are all included. It has a lot of other bells and whistles, such as integration with popular programs Salesforce and Tableau. This is $30.49 per user each month.
Finally, the Enterprise Plan is similar to Smartsheet in that is quote-based only. To make things even better, you'll receive a 99% uptime service level agreement. The ability to provision and de-provision users, custom branding, priority support (but no phone support), and data export and deletion are all additional Enterprise features.
Winner
Asana wins when it comes to pricing. A free plan is an excellent option for small teams, plus, the fact that you can pay per user is great for businesses that are growing and need more features. Nonetheless, if you have a large team, Asana can become quite expensive.
Smartsheet, on the other hand, offers a range of price points so that it can be affordable for any company size, but its downside is that it doesn't offer a free plan, so there's no free way to try before you buy.
Smartsheet vs Asana: Integrations
Integrations will allow you to effortlessly move data between the tools you already use. For example, if your team uses Slack to communicate internally, they can simply paste files directly into Smartsheet or Asana without having to manually copy any links.
This is a great feature if someone isn't available when something needs to be done, allowing them to simply send an email with a link to the file. Although both Smartsheet and Asana have integrations, they are somewhat different.
Let's take a look at what each instrument has to offer:
What do you get with Asana?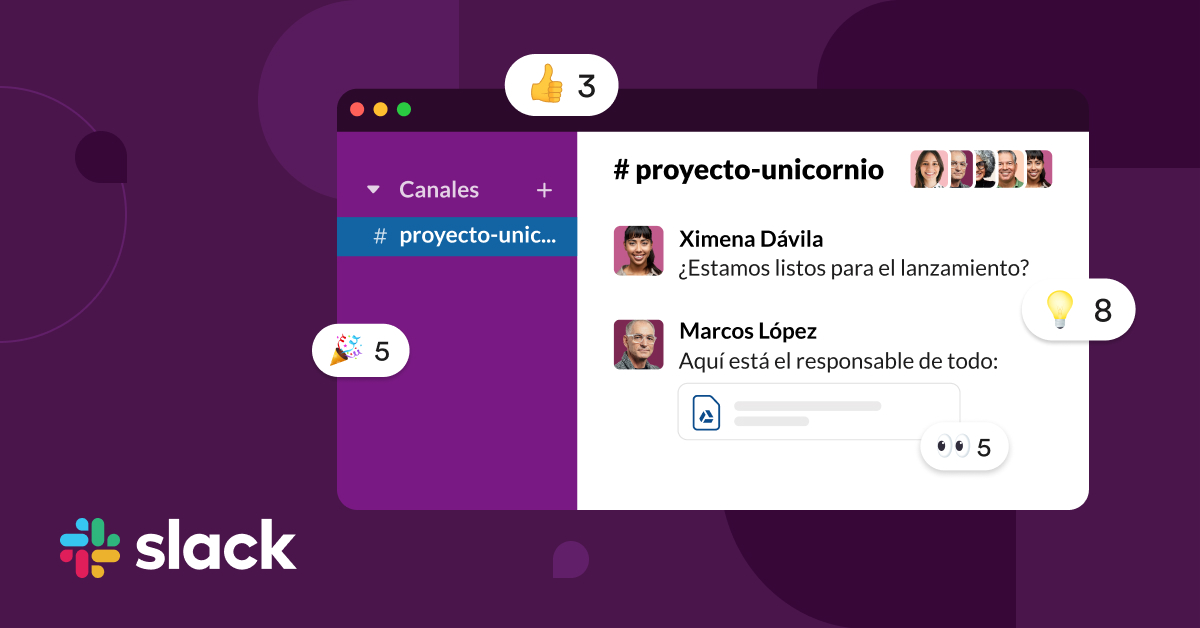 Asana has over 150 integrations, so you can link it with a variety of programs including Tableau, Google Drive, and Gmail. The app is also simple to incorporate into your routine since it seamlessly interoperates with Github, Slack, MailChimp, and Salesforce. In fact, the program has so many connections that it may be divided into nine categories: time tracking, reporting, importers, Google, communication, forms, file sharing, development, and connectors.
Asana also has an extensive library of hundreds of apps and tools to help you automate your day-to-day tasks, which can save time, money, and effort. It's possible to connect Asana with other applications and tools using the API.
What do you get with Smartsheet?
Smartsheet integrates with over 300 "connectors and integrations," making it one of the most comprehensive integrations among project management tools. These include Microsoft Teams, Docusign, Outlook, and Slack.
It also connects to Zapier, which means that you can connect it with over 2000 other applications. This means that if your team uses a program that Smartsheet doesn't integrate with, there's still a good chance that Zapier will have an integration for it.
Winner
The winner for this section is Smartsheet. Although Asana has a long list of integrations, it doesn't offer as many options when compared to Smartsheet's 300+ integration offerings. You can easily find an app that will allow you to connect with the other programs and tools your team uses without having to resort to Zapier.
FAQs
Question: Is Asana similar to Smartsheet?
Answer: Although both Smartsheet and Asana are project management tools, they have different features. Asana is better for team communication and managing tasks, while Smartsheet is better for tracking progress on projects and organizing data.
Question: Can I try Asana for free?
Answer: Yes! The Asana Free plan includes all of the features of the Starter plan, including unlimited projects and tasks. You can upgrade to a paid plan at any time if you need more features (for example, unlimited users). There's no risk in trying it out!
Question: How do I get started with Smartsheet?
Answer: It's simple! Just create an account on their website or download their app for iOS or Android. Once you're signed in, you can start creating your first sheet.
Question: Is Smartsheet better than Asana?
Answer: That's a difficult question to answer because it depends on what you need. Smartsheet is better for tracking progress on projects and organizing data, while Asana is better for team communication and managing tasks. However, both tools have their strengths, so it really depends on what you're looking for.
Question: What is so great about Smartsheet?
Answer: Smaartsheet is great for organizing and tracking data, which makes it a good fit for teams that need to keep track of large amounts of information. Smartsheet also has an extensive library with hundreds of apps and tools you can connect to automate your daily tasks.
Question: What is so great about Asana?
Answer: Asana is great for team communication and managing tasks. It has a long list of integrations, making it easy to connect with the other programs and tools your team uses. Asana also offers a free plan so you can try it out before deciding if it's the right tool for you.
Question: What are the limitations of Smartsheet?
Answer: Smartsheet is limited in its ability to track progress on projects. It's not as good of a fit for teams that need to manage tasks and communicate with each other. Additionally, Smartsheet doesn't have the same number of integrations as Asana.
Question: What are the limitations of Asana?
Answer: Asana is limited in its ability to organize data. It doesn't have the same number of integrations as Smartsheet, making it more difficult for teams that use many different tools and programs.
Conclusion…
Although both Smartsheet and Asana are great project management tools, they have different features. Asana is better for team communication and managing tasks, while Smartssheet is better for tracking progress on projects and organizing data.
If you're looking to track the progress of your company's projects or organize a large amount of information like customer contact records or product inventory, then Smartsheet might be right for you. However, if your team needs to communicate with each other to coordinate their work or manage tasks effectively without being bogged down by unnecessary details, then it may make more sense to go with Asana instead.
Overall, if it was a choice between Smartsheet and Asana, we would vote for Asana, The tool is more user-friendly and it is more likely to help with communication between team members. It has a lot of integrations that make life easier for teams that use multiple programs. Lastly, Asana offers a free plan so you can try out the features before investing any money into it.
However, both options are great for team collaboration and task management, so it ultimately depends on the needs of your specific team. Try out both tools and see which one works best for you!