Last Updated on April 22, 2023 by Ewen Finser
In this ClickUp vs Trello comparison, we'll be looking at two well-known project management platforms and comparing the different features that they offer to decide which one is best to support you in your business.
Project Management tools allow you to plan your tasks and projects, indicating areas of priority and setting tasks in a hierarchy. Read more about why you need project management and what to look for in a project management tool here.
The main benefit of project management tools on the internet is the inbuilt ability to collaborate, manage team members and assign and delegate tasks to other people. It's easy to see when a task is sequential and for everybody to know what needs doing and what the sequence is.
So, which one is best for task management and team collaboration??
The bottom line is this: We think that ClickUp is a better option for managing your work online and collaborating with other team members. Whilst Trello offers a great user-friendly experience with some excellent power-ups, it just doesn't have the same overview and ability to see a range of projects that ClickUp does.
In this article we'll be looking at the main differences between ClickUp and Trello, examining pros and cons, customer support, user experience and features. We'll also have a look at some of the alternatives on the market and any frequently asked questions. We'll summarize the tools and explain why we think ClickUp is the best.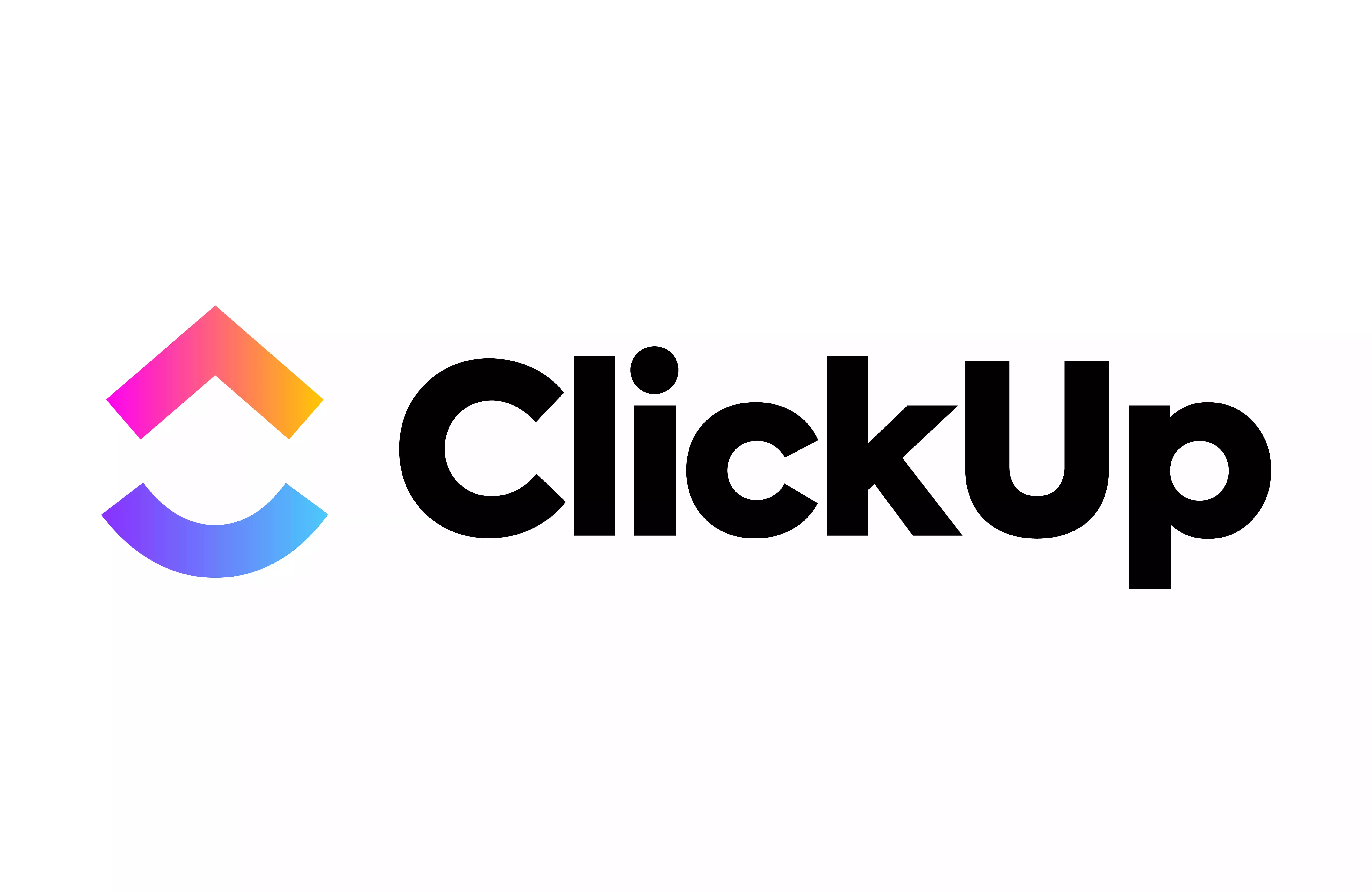 Why Go With ClickUp?
I've been so impressed with how quickly ClickUp has caught up with and even EXCEEDED competitors. They have ALL the integrations, plenty of pre-built templates for any use case, AND additional customization for any workflow.
Check it out Here
We earn a commission if you click this link and make a purchase at no additional cost to you.
Main Differences between ClickUp and Trello
The main differences between ClickUp vs Trello are:
ClickUp allows you to view your

and Clickup

in multiple ways, whereas Trello, a

, only allows you to view one board at a time.

ClickUp, a

, takes a little time to understand the hierarchies and navigation, whereas Trello is immediately obvious and intuitive with a very clear-looking screen.

ClickUp has a wide range of functions in the free version, whereas Trello is quite limited.
ClickUp has a complex display interface, whereas Trello has it clearer.
There are also a lot of similarities between these two project management software. Both allow great collaboration, allow you to prioritize, manage and delegate tasks, allow you to integrate messages, link documents, and add images, and importantly as you start out, they both offer a free version to get you started.
Now, let's look at these two products in detail.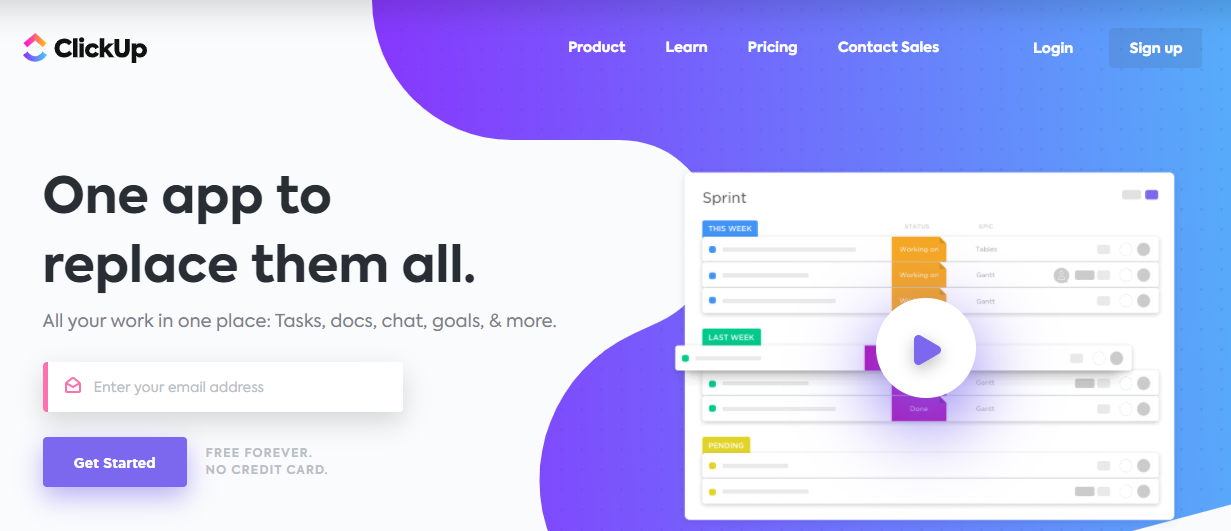 ClickUp is a project management and collaboration tool designed to be scalable to a wide range of industries and suitable for businesses from small start-ups to large corporations. They market themselves as "one app to replace them all" whether you have small teams with a single project, big teams with multiple projects that need major project planning or if you just need a simple way to assign tasks.
ClickUp is organized into a hierarchy of Workspaces, Spaces, and Lists. Within the hierarchy are all the tasks and functions you might need to manage your tasks as an individual or as a team.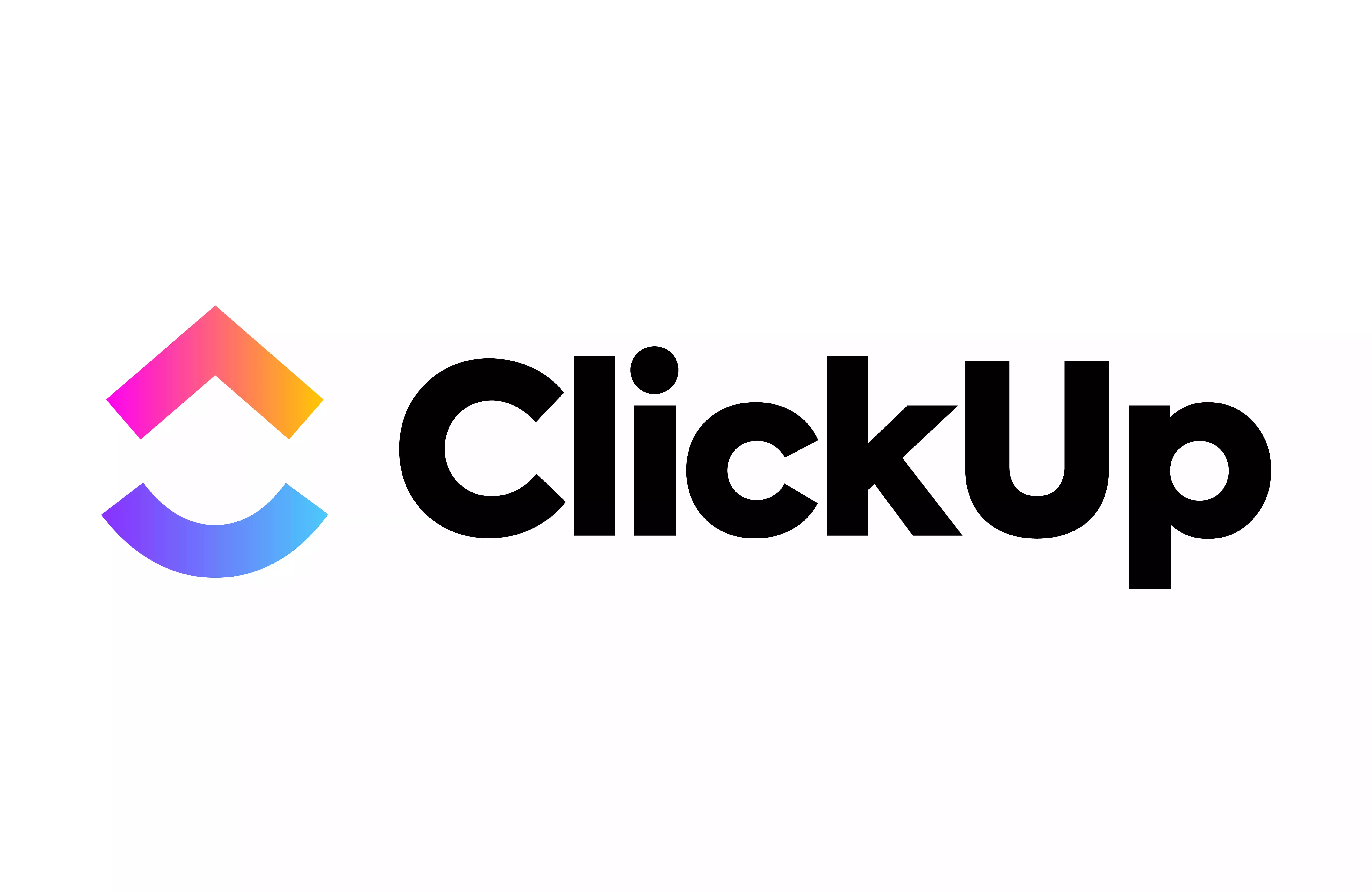 Why Go With ClickUp?
I've been so impressed with how quickly ClickUp has caught up with and even EXCEEDED competitors. They have ALL the integrations, plenty of pre-built templates for any use case, AND additional customization for any workflow.
Check it out Here
We earn a commission if you click this link and make a purchase at no additional cost to you.
What is Trello?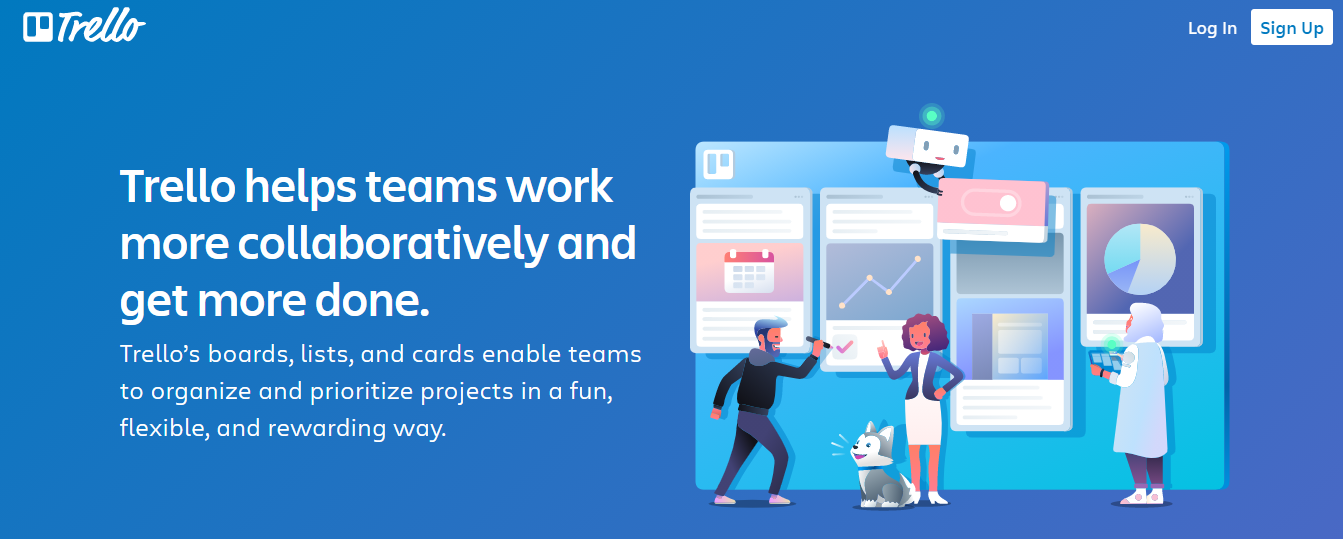 Trello is a list-making app and collaboration tool designed in 2011 and owned by Atlassian. Trello is structured into project boards that you can share with team-mates and to which you can add tasks, links and images. Since you can have unlimited boards and unlimited users with the stardard unlimited plan, you can get anything done.
Features of ClickUp
ClickUp has an excellent range of features:
Budget management
Client portal
Collaboration tools
Cost-to-completion tracking
Customizable templates
Time and expense tracking
Interface and Dashboard
The User Interface on ClickUp takes a little getting used to as you learn the purpose and functions of different levels within the hierarchy, but once you've got the hang of it it's very easy to see all the different tasks.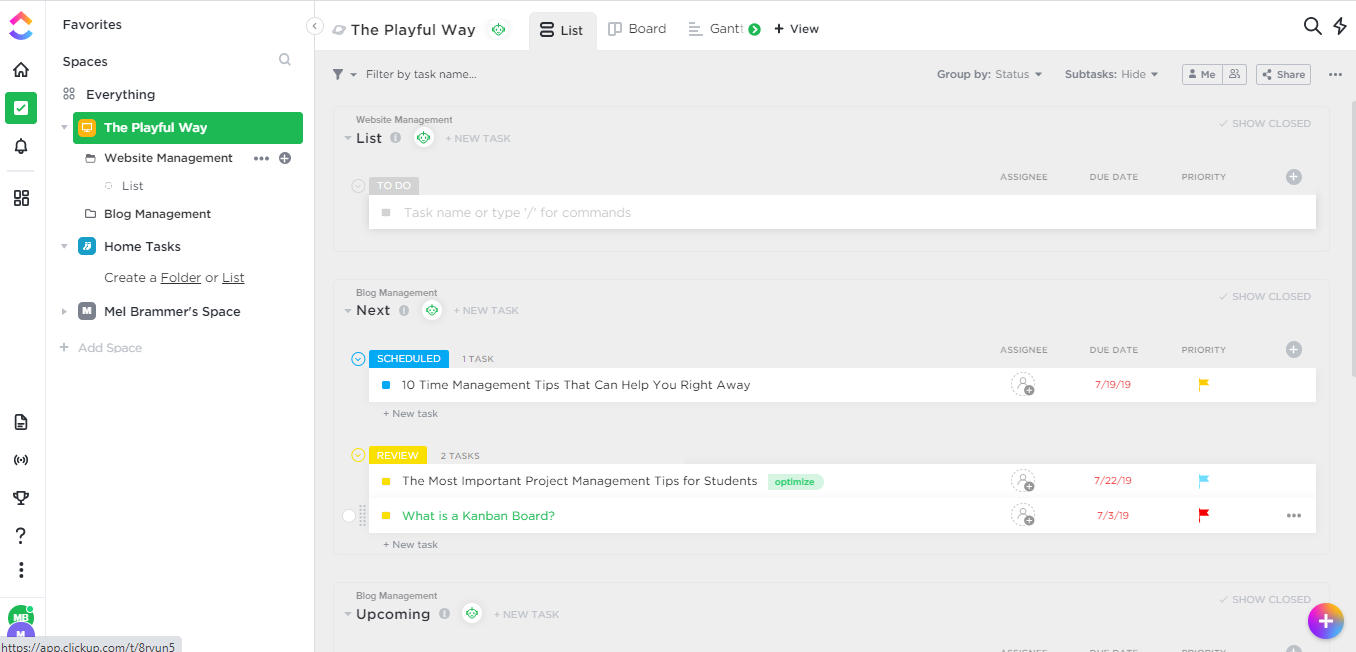 Down the left side, your main menu allows you to switch between your tasks, notifications, and dashboards, as well as adding long-term goals and accessing the customer support area.
The next column from the left is where you will find your spaces, your folders, and your lists. The main part of your view is where your tasks are detailed, including who is responsible for each task, when it is due, and what the priority level is. What we really like is the option to show different views of your tasks in this area, either as a list, as a board or as a Gantt chart for example.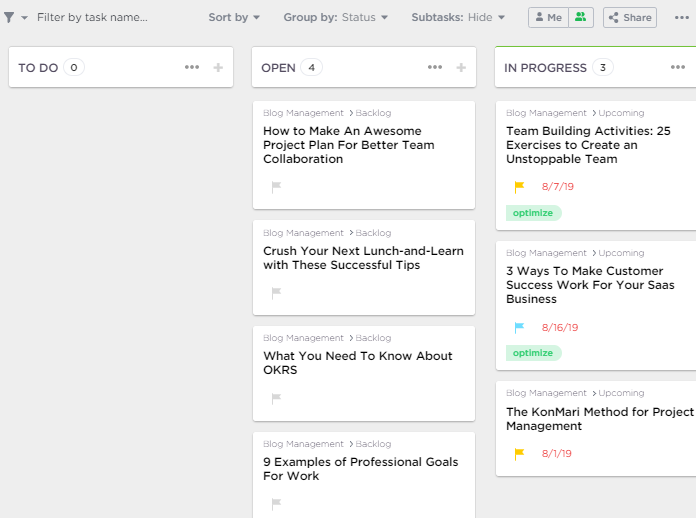 Mobile compatibility
ClickUp offers a great mobile app so that you can continue to manage your projects or keep an eye on what tasks you have to do while on the move.
Again, you can view your tasks in different ways here although the Gantt Chart is difficult to see clearly on the mobile screen. The list view and board view are much better.
You can add tasks, create reminders, and track time within the app and navigate easily between workspaces.
Set up
Getting set up in ClickUp is very straightforward. Simply enter your e-mail address and they will send you a verification code. Once you enter that you go through a simple on-boarding process to customize your ClickUp experience.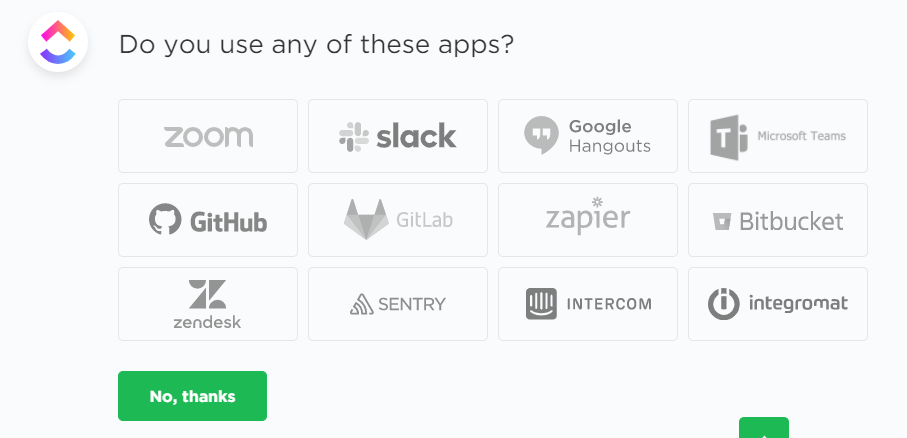 The range of templates available is fantastic, including a wide range of industry-specific ones such as class planning for education and content calendar for bloggers.
Organization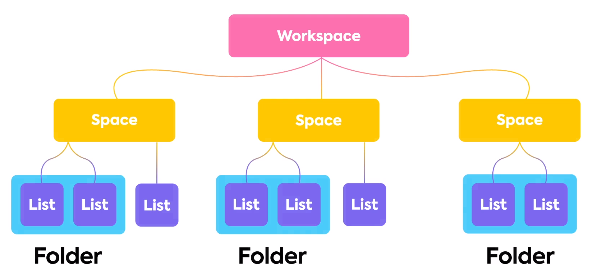 The hierarchies of ClickUp work as follows:
Your Workspace is like your office building. It contains everything.
Your Spaces are like a department or type of work that you undertake.
You can then group tasks together in lists, which can also be grouped in folders.
Tools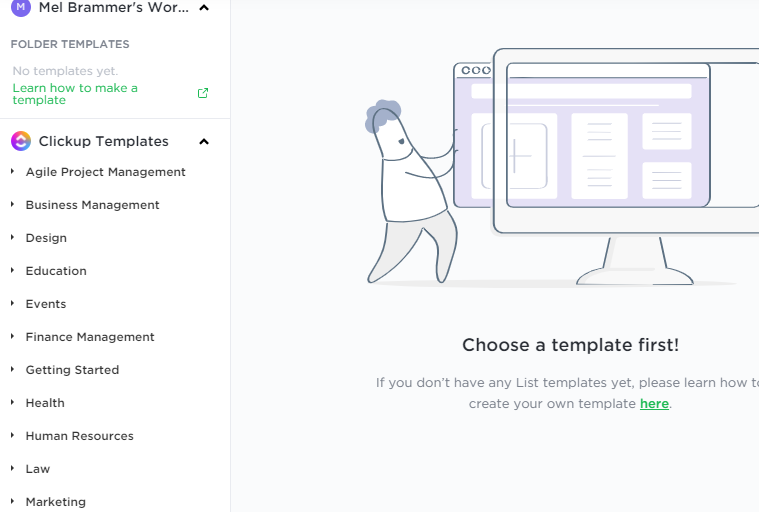 In ClickUp you can set up Spaces for different aspects of your business.
To set up Space, you simply Add Space, name your Space – for example, "Marketing" select a color for that Space tab, select what statuses you'd like to use for the tasks in this Space (if you'd like to keep the settings of a previous space you can save it as a template), choose what views will be available, and your space is created.
Once you have done this, you can begin to set up lists and tasks. These offer you further customization as you can select from a range of pre-made ClickUp templates that give you great ideas for your lists and for what will work best for different industries.
Within each task you can create sub-tasks, making dependencies clear, and helping you to manage the timeline of a project. A chat function allows you to keep messages and emails about a project with the project they are relating to. You are able to track the time spent on a particular project, allowing you to adjust your price estimates and build reports.
A great feature of ClickUp is the ability to sync tasks directly to calendars and view tasks in a Gantt chart so you know exactly what needs to be done and when.
The reporting function, down on the bottom left of the menu, means that you can see at a glance which tasks have been completed.
Features of Trello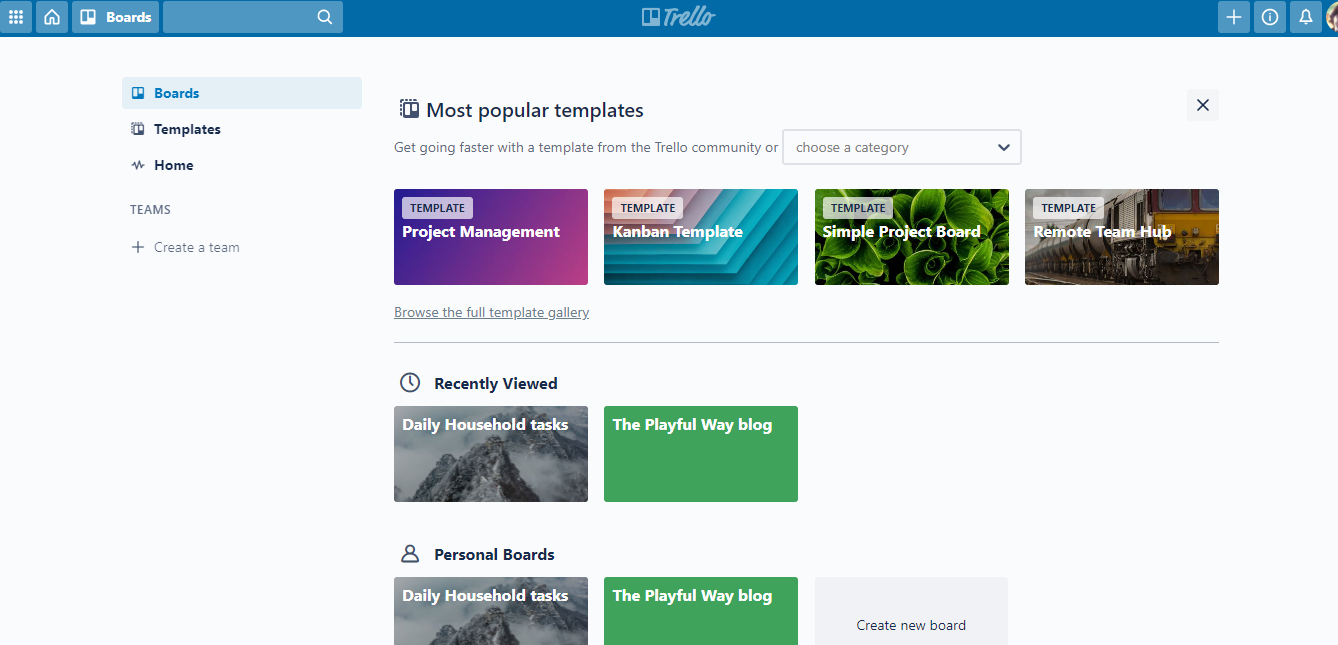 Trello is a much simpler tool, but still offers some great features:
Collaboration tools
Customizable templates
idea s board
Milestone tracking
Time and expense tracking
Interface and dashboard
Once you've set up your storefront, your next stop is the dashboard where you can see your boards at a glance:It's a very clean interface and easy to see your different areas of work. At the top is an "Add" button for creating new boards or teams.
You click on a board to see a Kanban board showing the tasks for that area of work.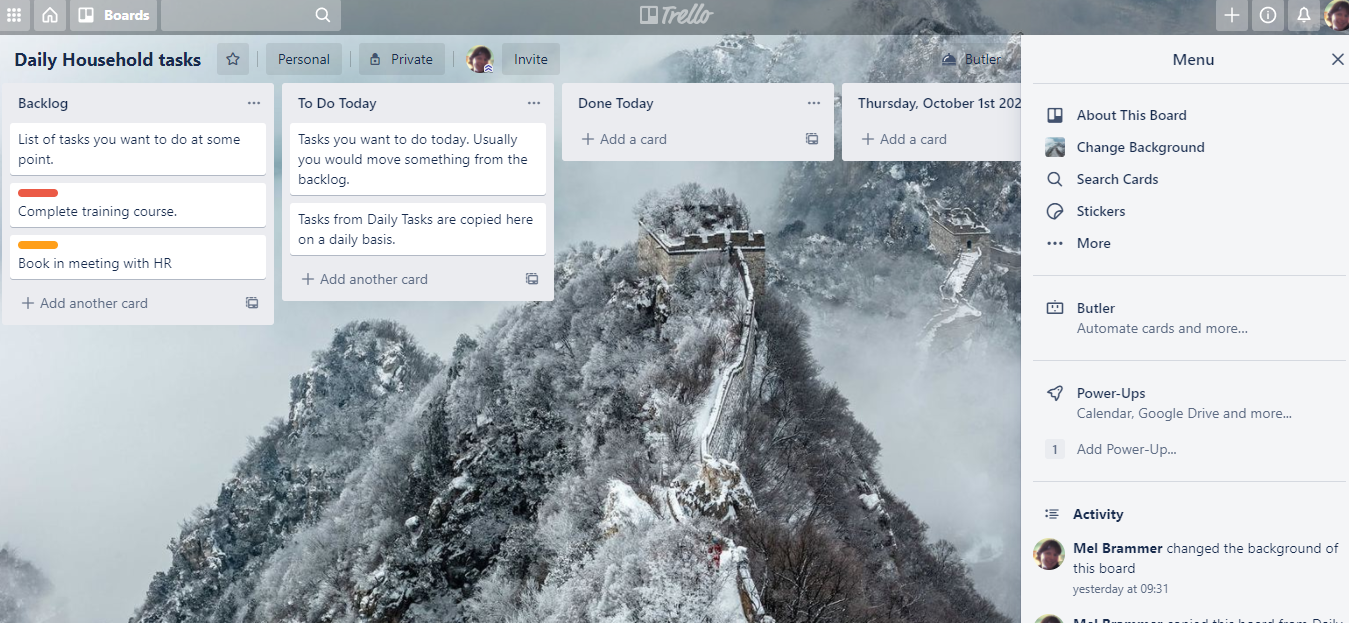 The board background and the choice of headings is completely customizable.
Mobile compatibility
Trello offers an easy-to-view mobile app for keeping track of your boards and cards.
Set up
Set up is very simple and you can get started on Trello without entering a lot of information. Once you've got set up you can change your settings, customize the appearance of your dashboard, and even select "color-blind friendly" mode.
Organization

The main organization of Trello is by Boards. Each board is a type of task or area of work and within the board you can create a card for a task. These can then be arranged into lists – this could be – To Do, Doing, Done or any other title you prefer, and you can simply drag and drop cards between your lists to instantly see their status.
Tools
The main tools of Trello come within the boards and cards. These are the Butler and the Power-Ups. This is where the magic happens. It's worth remembering that Power-Ups are limited on the free plan.
On each card (task) you can set a due date, set a priority level, assign team members to complete the task and add attachments as well as giving a more detailed description of the task.
The Butler allows you to set up rules and buttons for your board, making it do exactly what you need. For example, you can set up one button to move all the cards in "Last Week" to an archive at the touch of a button, to sort tasks by priority, or to mark the "due date" as complete and remove all team members when somebody moves it to their "Complete" column.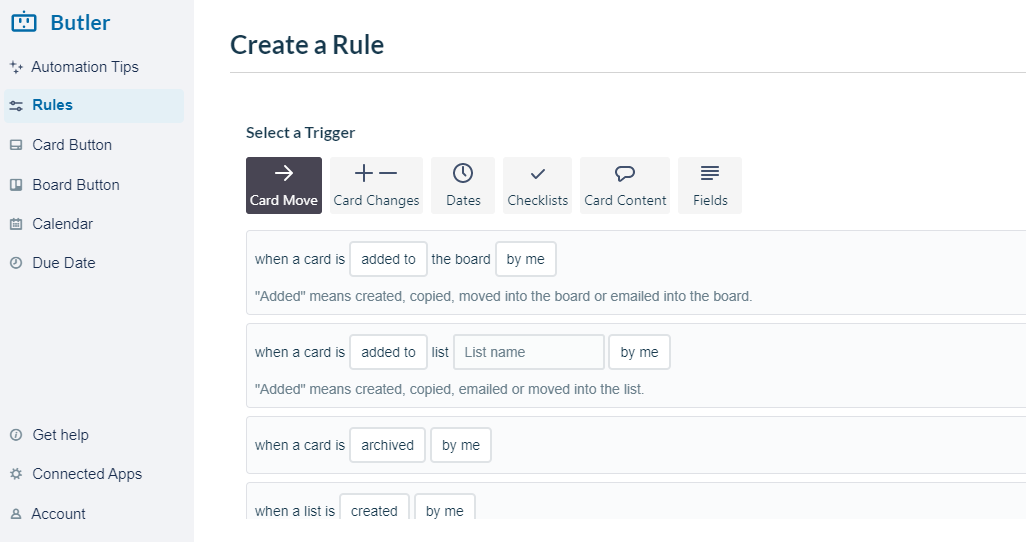 There is a huge range of Power-Ups available including "card mirroring" to repeat a task on different boards, setting up card relationships, being able to visualize your cards in calendar view, and even as a Gantt chart. The Power-Ups add a huge amount of functionality to what is essentially quite a simple tool.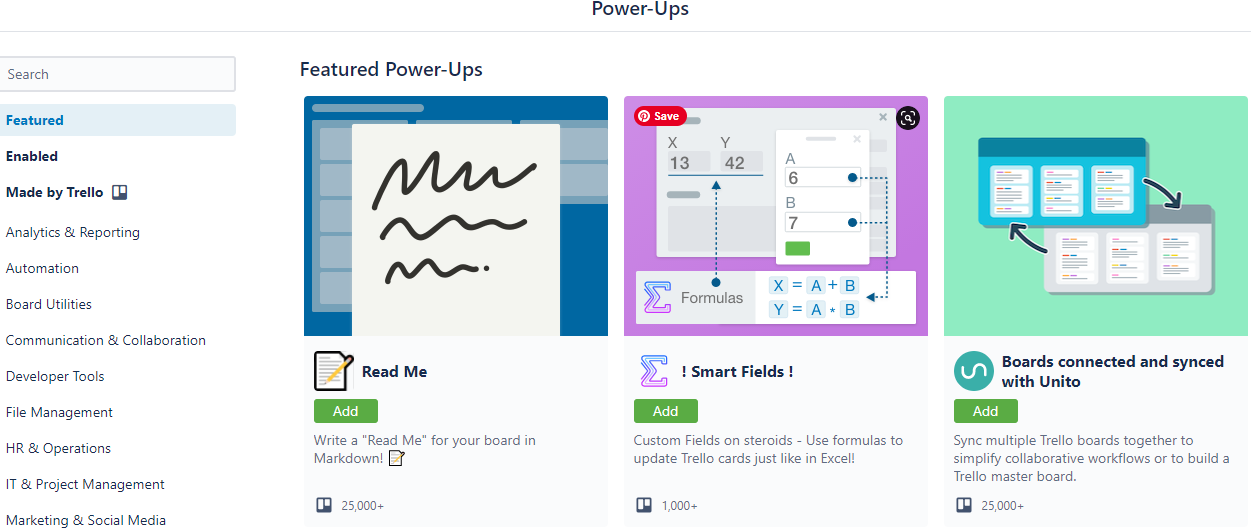 ClickUp vs Trello – Support
ClickUp has excellent customer service and support starting with a demo video to watch before you get started. They also offer instant chat, messaging, and a comprehensive knowledge base and question and answer center.
The ClickUp team is also regularly releasing new functions and improvements to their software.
Trello also has a very solid customer service with no complaints. They have a good Knowledgebase, a Trello community, and their own support operatives.
ClickUp vs. Trello – Pros and Cons
ClickUp Pros
Great functionality
The free version offers excellent functionality
Easy to use once you get going
Suitable for teams and solo users
Great to be able to shift views
The feature requests page shows a great customer-centric attitude.
Good customer service.
ClickUp Cons
The mobile app could be improved and made more user friendly
The user interface is a bit tricky, to begin with, and can be overwhelming when you first start.
So many options for customization can be off-putting for first-time users.
Trello Pros
Great options on a no-cost platform
Excellent mobile apps
Simple and very easy to use interface
Updates across user accounts are immediate
Easy to add new users by email.
Trello Cons
Can be a bit cumbersome on the mobile app
Sometimes difficult to integrate power-ups with other apps
The free version is quite limited, and you would soon want to upgrade to a paid version for the functions of power-ups.
You can add a description to a card, but any further would need to be added as an attachment.
ClickUp vs Trello – Pricing
ClickUp
ClickUp offers four price plans, each available to pay monthly or annually, with good discounts for the annual payments. The prices listed here are for annual payment:
Free – Allows 100MB of storage with unlimited tasks and unlimited users.
Unlimited – $3.87 per user per month. Allows unlimited storage, unlimited calendar, board and list views, integrations with other apps, different dashboards, permissions for guests, and space to build goals and portfolios.
Business – $6.96 per user per month. Increased security on your space, goals, private or protected views, mind-maps and timelines, extra guests, advanced time tracking, and workload.
Enterprise – pricing is customized for you. This includes a dedicated "success manager" with no limits on projects or functions, a training program, and great security.
As well as offering the free version, for… free, you can also sign up for a free trial of the paid plans so you can explore the different functions that they offer. Find more information about the pricing and the free trial here.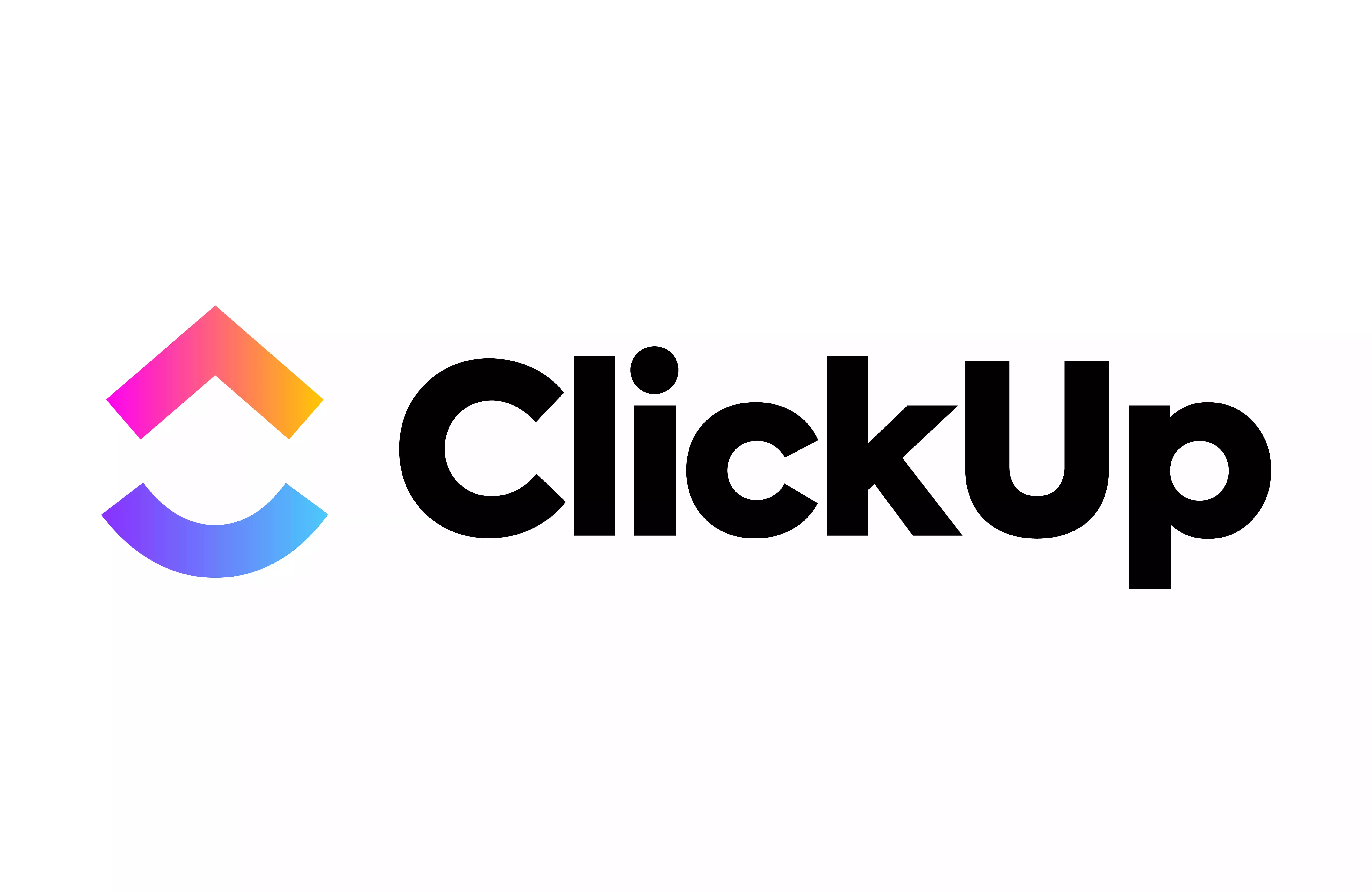 Why Go With ClickUp?
I've been so impressed with how quickly ClickUp has caught up with and even EXCEEDED competitors. They have ALL the integrations, plenty of pre-built templates for any use case, AND additional customization for any workflow.
Check it out Here
We earn a commission if you click this link and make a purchase at no additional cost to you.
Trello
Trello has three pricing tiers.
Free – completely free and offers you unlimited collaboration, boards, and tasks, plus the ability to add a power upper board and to attach up to 10MB of files.
Business Class – $9.99 per user per month. For this, you get all the free features plus priority email support, unlimited power-ups, and the ability to attach up to 250MB of files along with other features such as custom background, the ability to organize your boards into collections, and to control who can see your boards.
Enterprise – starting at $17.50 per user per month (and reducing the more users you add). For this next step up you get all the features of Business Class, plus a lot more in the way of security features.
To explore more about what's available in the different price plans and to sign up for the free version – click here.
Are there any alternatives to ClickUp or Trello?
In addition to ClickUp and Trello, which are so helpful to small businesses and individuals with their free versions, there are a lot of other project management platforms out there. Here are a few to consider:
Asana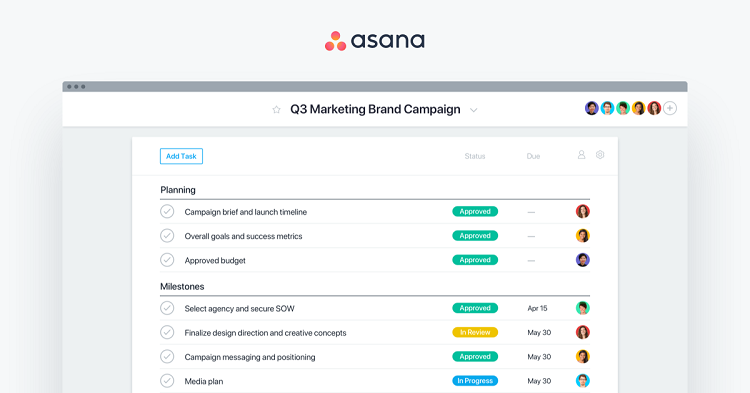 Another cloud-based workflow management tool for small to medium-sized businesses, Asana allows project collaborators to communicate, share files, create and carry out tasks, set due dates and more.
Asana is really helpful for relatively simple tasks and projects as it is lacking in some of the more complex and advanced project management tools.
Project Manager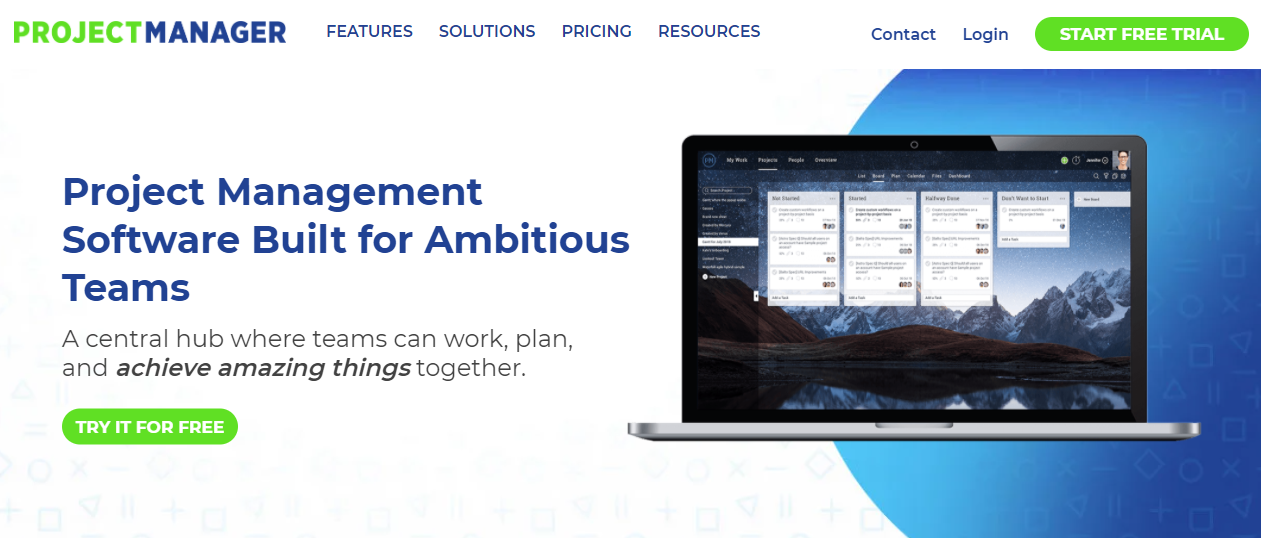 ProjectManager.com offers some advanced project management features including budgeting and time tracking – features that are very helpful when managing more complex projects. In addition, it has some great customizable security settings and offers automatically updating Gantt charts. All in all, a great option for businesses requiring more complex functions.
Monday.com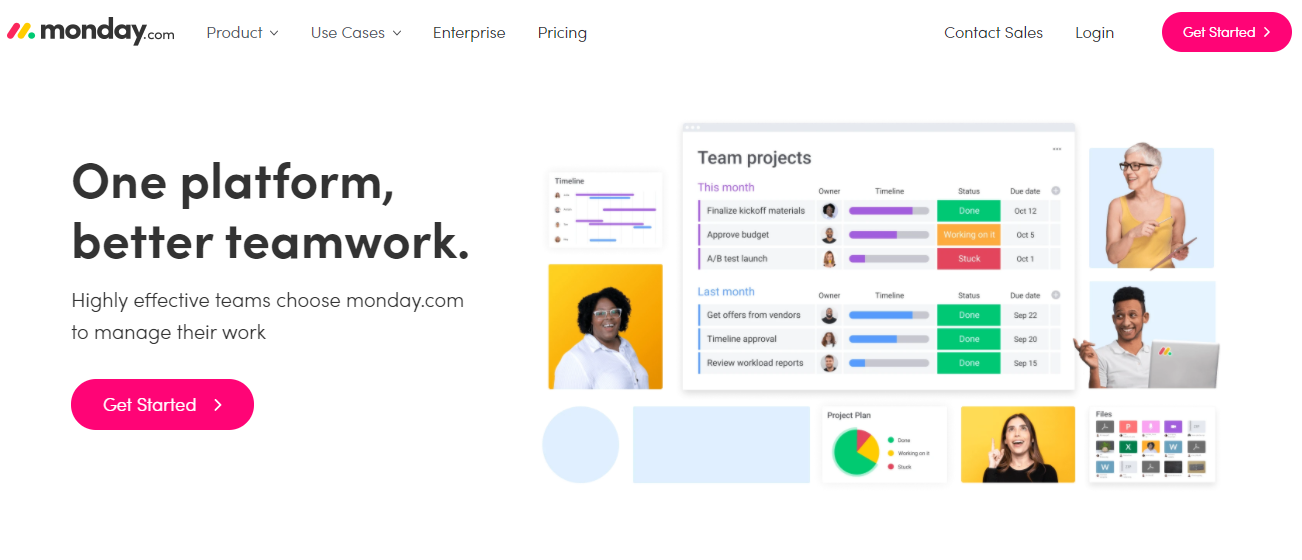 Monday.com is a highly functional and customizable tool with a sleek interface based on Kanban boards, allowing you to communicate easily with your team and manage workload. Monday.com offers a range of pricing options and also has a lot of ways that it can be customized and automated to make it more useful for your different clients and projects.
For further information about some of these alternatives, we have compared Asana vs Monday.com.
FAQs About ClickUp and Trello
How are the free versions of ClickUp and Trello paid for?
About half of the project management tools on the market offer a free plan. It is free forever, and the free plans on ClickUp and Trello offer great functionality for an individual or small business to get started using this type of software for project management.
However, as you'd expect, they do not offer all the functionality that the company has up their sleeve and as your business grows and you find the tool more and more useful, you will begin to find yourself limited by what's on offer in the free plan, and will want to change across to a paid-for plan.
The reason that they are able to offer free plans for free, is that people are happy to pay for the more comprehensive paid-for plans, which make enough money to cover the free versions.
Do ClickUp and Trello offer Gantt Charts and other ways to view your tasks?
ClickUp offers Gantt charts as one of the viewing options for Spaces and Lists, a really helpful feature to give an overview of workload, with the option to amend the scale anywhere from an hour to a year.
It is also possible to view your projects on Gantt charts on Trello, but this is a "power-up" for your board. It's worth remembering that in the free version you only get one power-up for each board, so you'll need to think carefully about what is most important to you, or upgrade to one of the paid-for packages where you have unlimited power-ups and app integrations.
Do ClickUp and Trello work on mobile phones?
Yes, both ClickUp and Trello have excellent mobile apps to make project management on the move very easy.
Can I connect tasks within a space or board?
On ClickUp there is a Dependencies menu in each task, and you can add either a dependency relationship or a simple link.
While Trello does not have the ability to create these dependency links, this can be added as a Power-Up. Another option is to use Butler to create a "Create Subtasks" button, creating linked cards for the "subtasks" checklist.
Is it easy to see project progress with Trello?
Yes. Trello gives multiple ways to indicate where people are in the process which makes it easy for everyone to stay on the same page.
Our Verdict: ClickUp vs Trello
We think that ClickUp offers the best range of features for a small to medium-sized business in their free plan and a great range of further features as you increase into one of their paid plans.
Trello is a brilliantly simple format and provides a clean visual aesthetic to show your tasks. It offers some good functionality through the use of the Butler and Power-Ups. It would be a good option for an individual or small team who just want to share a clean visual of tasks to complete.
On the other hand, ClickUp has a very wide range of features, the ability to manage more complex projects, dependencies, time tracking, and a larger collection of teams and spaces. The ability to view tasks in a range of formats and to combine tasks from different workspaces is an excellent way to get a good overview of what everybody is doing.
In addition, you can manage tasks on the go, and a lot of the functionality is available in the free version. For a versatile way to manage your team or your business, we think ClickUp is the better software.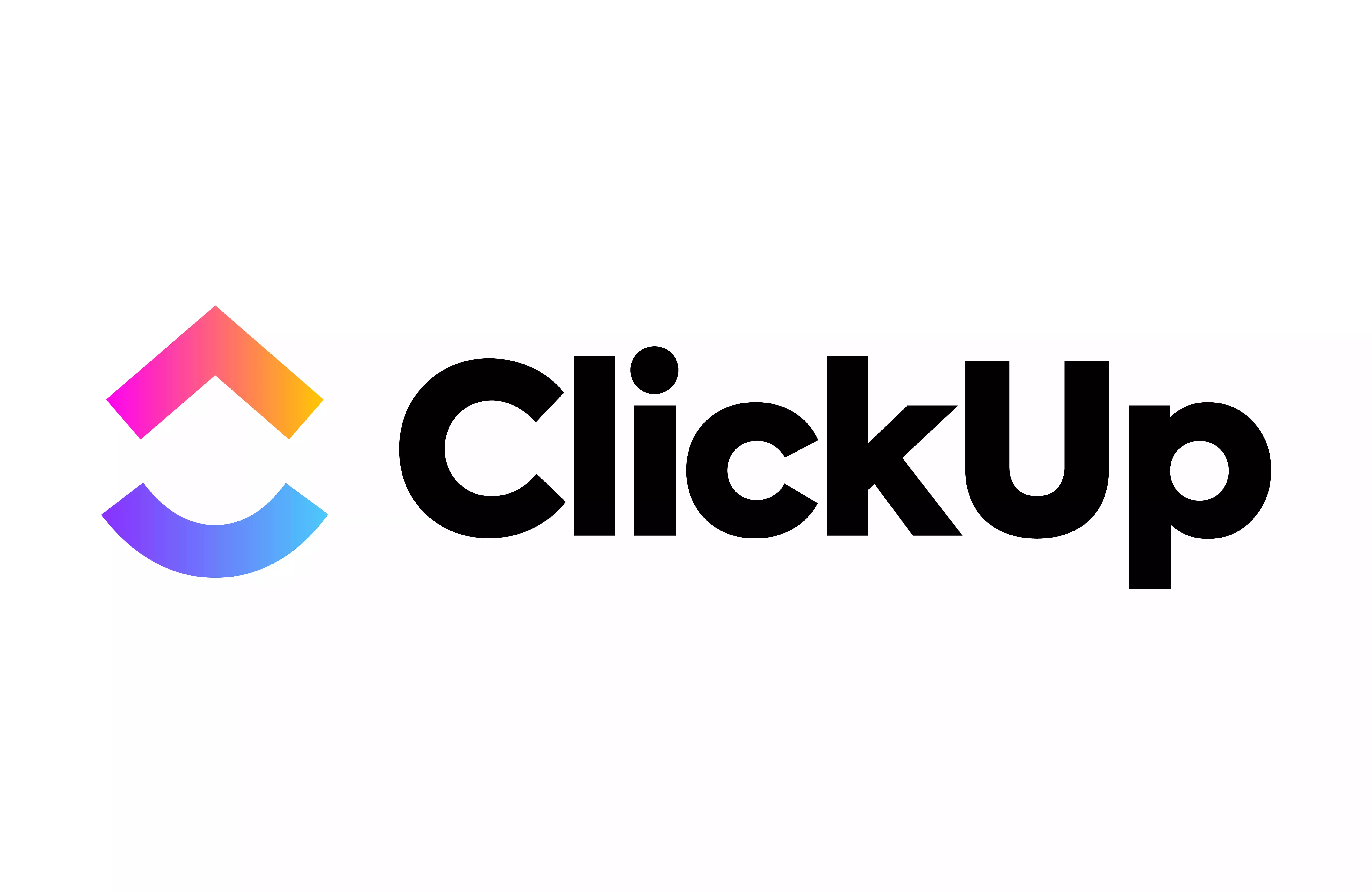 Why Go With ClickUp?
I've been so impressed with how quickly ClickUp has caught up with and even EXCEEDED competitors. They have ALL the integrations, plenty of pre-built templates for any use case, AND additional customization for any workflow.
Check it out Here
We earn a commission if you click this link and make a purchase at no additional cost to you.
Need expert help finding the right Project Management Software?
We've partnered with the software comparison portal Crozdesk to help you find the right solution. Crozdesk's Project Management Software advisors can give you independent advice and shortlist software products that best fit your specific needs. Our partnership gives you free access to their tailored software selection advice and community negotiated discounts, taking the hassle out of the research process.
Further read: