Dernière mise à jour le 22 avril 2023 par DMEditor
Marketing par courriel is an essential aspect of marketing numérique, even though many businesses disregard it and look at others. One can argue that other digital marketing channels can give better returns to a business, but we won't dive into that conversation here. The long and short of it is that email marketing is still critical and, if applied well, can work astonishingly for any business.
Like any other digital marketing aspect, automation is the way to go. You will require a top email newsletter service to help you send out communication pieces to your audience. You will get a wide variety to pick from, but always take the right steps to select the best one for your business.
This piece will highlight the vital aspects of email marketing and point out some of the top e-mail newsletter services available for you. Read on;
A Brief Overview of Email Marketing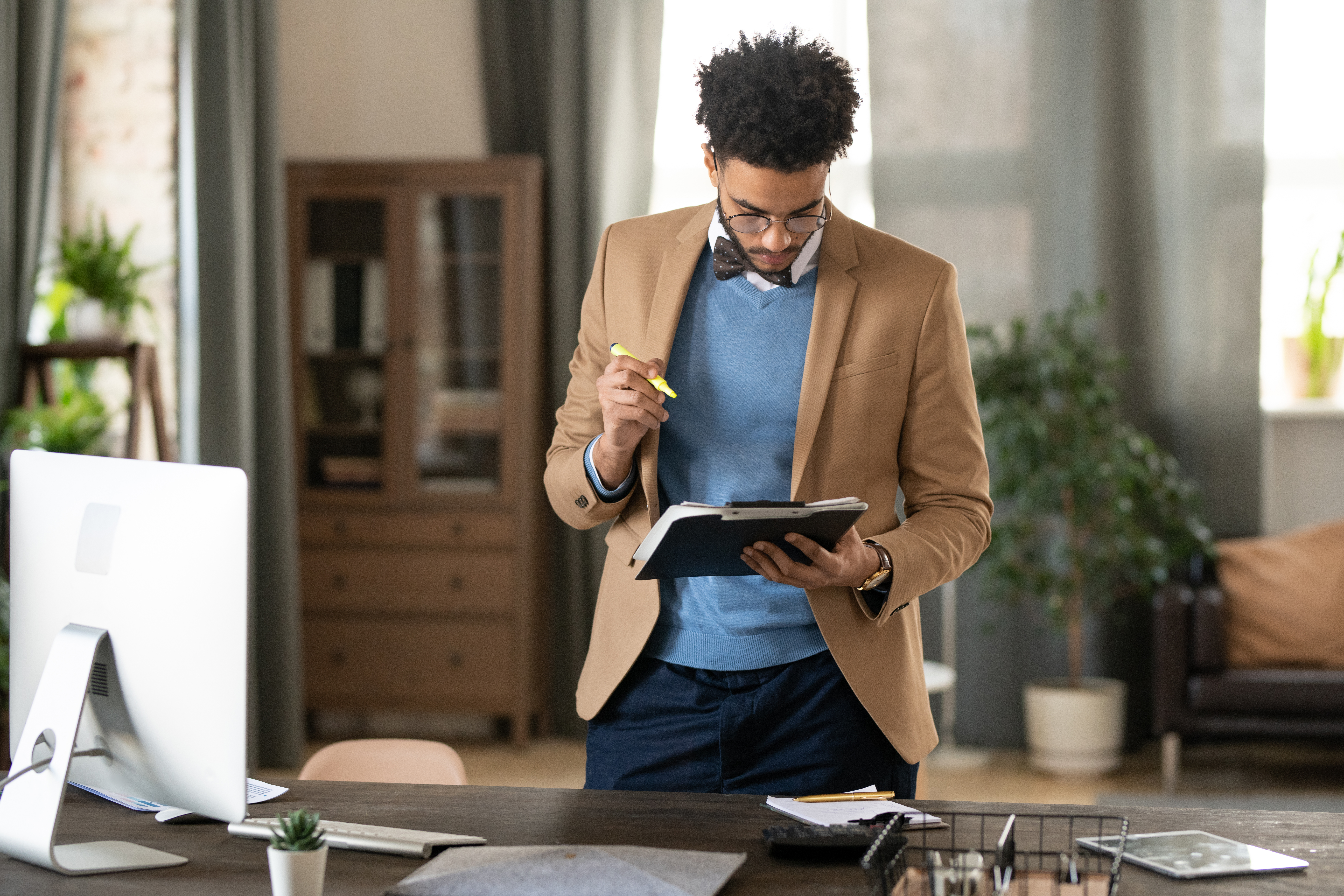 This is a digital marketing aspect of communicating to leads and customers through email. Some forms of communication sent out include email newsletters, promotional campaigns, and event announcements. Email marketing can deliver a healthy ROI if applied and implemented well compared to other digital marketing elements.
One of the key advantages of email marketing is that you directly communicate with your audience. With the evolving digital space, most people still wonder whether email marketing works. I will try to back this up with a few statistics.
The approximate value of an email subscriber is $48.87, according to DMA. The average return on investment for email marketing is 42:1, a reason why 86% of marketers regard email to be very important.
Note that all these fantastic figures rely on how you set up and implement your email marketing strategy, as it can quickly go wrong for you. It all depends on how your recipients perceive emails, as this will dictate their next course of action. Customers do not give their information lightly, especially in times where data privacy is a huge concern.
Leverage email marketing to build on existing relationships with your audience by offering relevant, valuable, and timely information to help achieve their goals. It is not about you as the customer comes first. Customers are spoilt for choice and will look for brands that offer some degree of personalization. Unless you have the resources to talk to all your customers individually, email should be your best marketing bet.
Some of the instances you can use email marketing for include;
Build relationships
Promote your content
Generate leads
Market your products and services
Nurture leads and make them more engaged
Boost brand awareness
To run a successful campaign, you have to get it right from the strategy down to the execution phase. Look at your goals and align them to your communication, as this will help you keep in line and get the best of email marketing.
Benefits of Email Marketing
Easy to Personalize
Email marketing tools give you a huge opportunity to personalize the messages you send out to your audience. It can be as small as including a contact's name on the email, amongst others. Emails that include the recipient's first name in the subject line have a higher click-through rate than those that do not.
Besides, you can dive deeper and curate your content based on different categories of your audience to ensure that you send the right messages to the correct people. For instance, you can have to return customers and one-time customers on different lists and tailor your messages to fit their needs.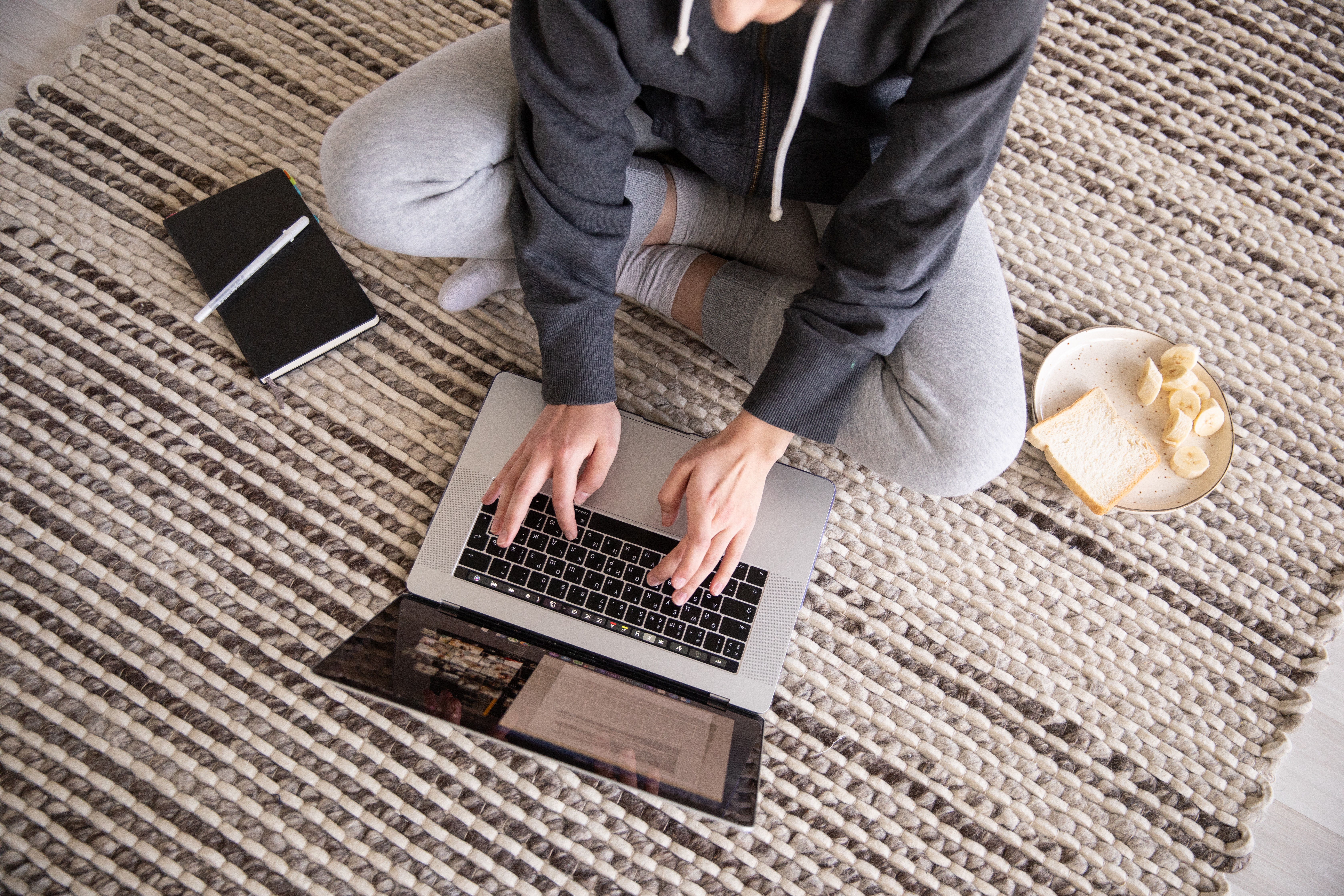 Good for Feedback
Feedback is vital for building a good customer experience, and it fuels growth and improvement. Email marketing is one of the best tools to get feedback as you can use it to send out customer satisfaction surveys. Email is the best channel to calculate your Net Promoter Score, which is one of the metrics used to check the status of your customers and how they feel towards your brand.
Easy to Pick your Audience
Email marketing can be tailored to get to an interested audience, ensuring that you communicate to the right people. Customers have to opt-in to an email service to receive any piece of communication, and they can opt-out at any point. Besides, take measures to clean up your email list regularly to weed off uninterested people who might report your messages as spam.
After a customer clicks the subscribe button, the target is to keep them engaged and away from the unsubscribe button. Identify what people expect from your emails and feed them this for the good of your business.
Cost-Effective
Sending an email is free. All you need to have is a sender's mailbox, which can be paid if you wish to have the domain tailored to your brand. This way, if you have a recipient's email address, you can always send out communication pieces.
However, as you scale up and send mass emails to recipients while still getting analytics on how many got lost, you will have to spend some money to get a reliable email newsletter service. You might also have to partner with a creative marketing agency to design the content, but generally, it is one of the most low-cost campaigns you can run.
Improves Sales
Email marketing can be used to improve sales significantly. It can be used to enlighten your customers of existing deals and offers they can take advantage of to boost their sales. Besides, you can leverage emails to automate your sales process so that customers who abandon their cart get a reminder about the products they were interested in and any related ones.
Customers like to take advantage of discounts and vouchers, which are best communicated through mail and can encourage them to buy.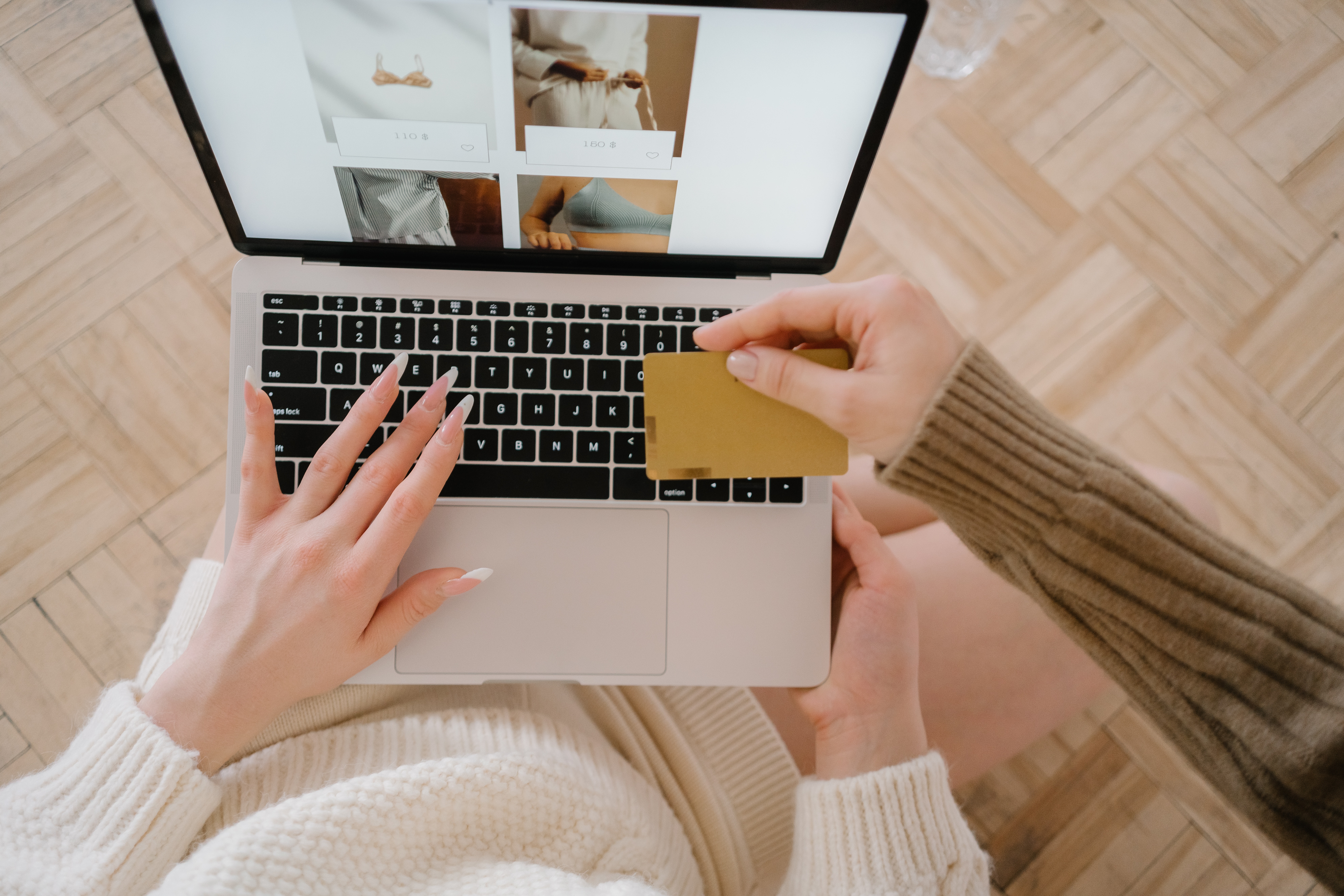 Things to Look Out for in an Email Newsletter Service
An email newsletter service powers the bulk mails you send out to your recipients every time. They can help share news, announce promotions, and curate personalized content for your recipients, depending on their features. You will come across a plethora of options in the market, and here are a few tips to select the best one;
Coût
Your business operates on a budget, and you must select an email newsletter service that is in line with what you are willing to spend. However, do not assess the price of a service in isolation as you must compare it with the value it offers. Go ahead and do some research to find the average cost of an email newsletter service to understand the expensive and cheap ones. If you are on a stringent budget, prioritize the crucial features and select software that is strong in them.
Template Collection
Businesses send out multiple emails and always find a newsletter service to make it easy to create these emails. You do not want to waste time creating awesome emails from scratch, as your creativity might be limited to some point. An excellent service will have an extensive template collection that lets you pick and choose depending on the specific type of emails you want to send.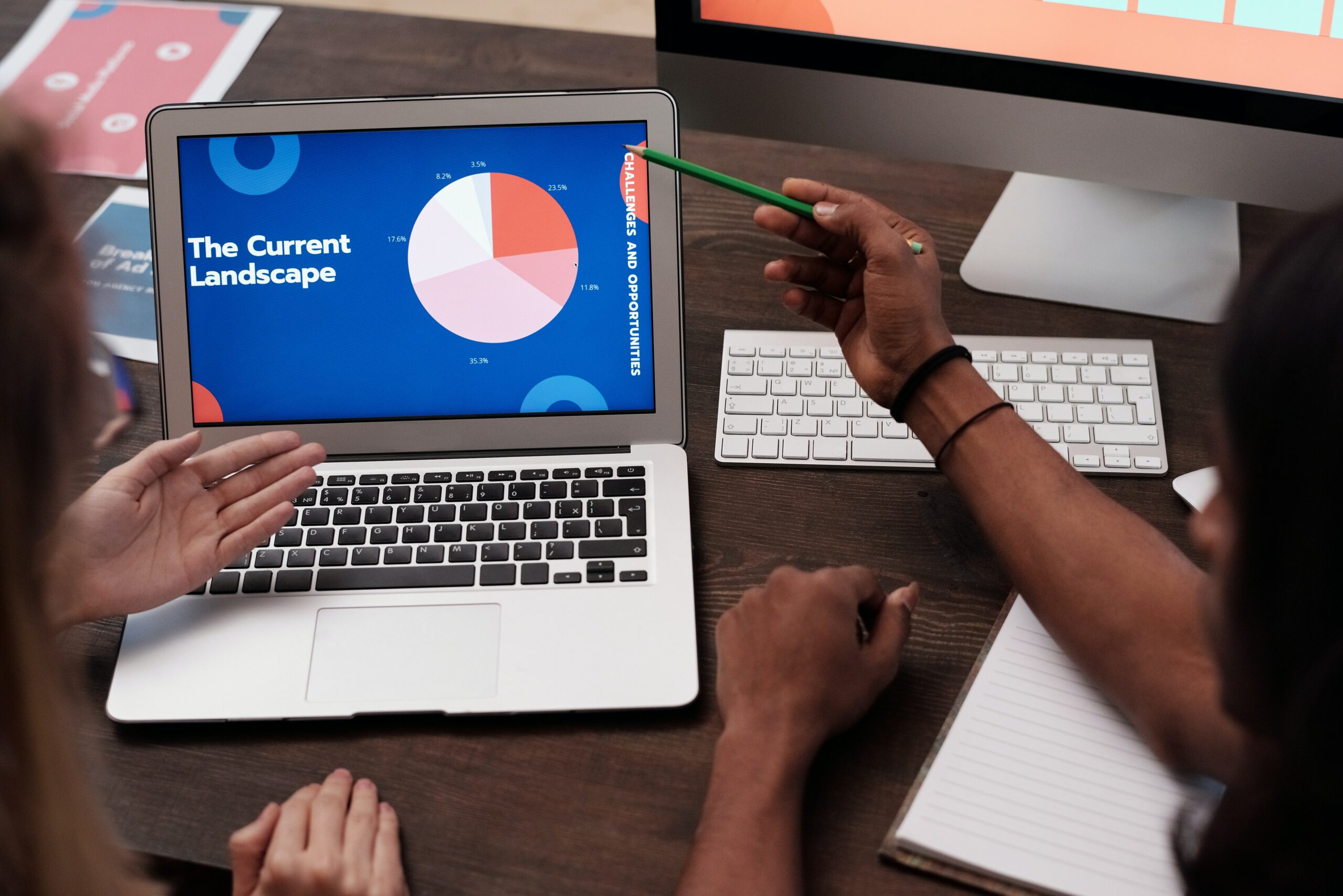 Segmentation
An email newsletter service should be robust in designing emails and giving options to deliver them to the right people every time. They should let you, group recipients, based on multiple factors such as demographics, age, and behaviors. This will help you be more purposeful with campaigns and break them down based on customer needs and the information you want to be delivered to specific people.
Facilité d'utilisation
Running a business is not easy, and an email newsletter service should not make life more complicated. Find one with a simple user interface that can let you access the different features quickly.
A reliable software should make life easier by giving you excellent access to the templates, segmentation options, and analytics required to provide a top-level view of the campaign and how it is doing. In addition, find out if the vendor has any support options if you run into trouble using the software.
Analytique
An email marketing campaign should never be cast in stone, as you must tweak a few things if what you are doing is not working. A top email newsletter service should let you get a consolidated view of how many emails are getting through to the recipients, which ones are being opened, and those labeled as spam. The deeper the insight, the better it is since you understand where your efforts are paying off and where things are not working.
You will not land a perfect email newsletter service and always align the options available to your business objectives to land the best fit.
The Best Email Newsletter Services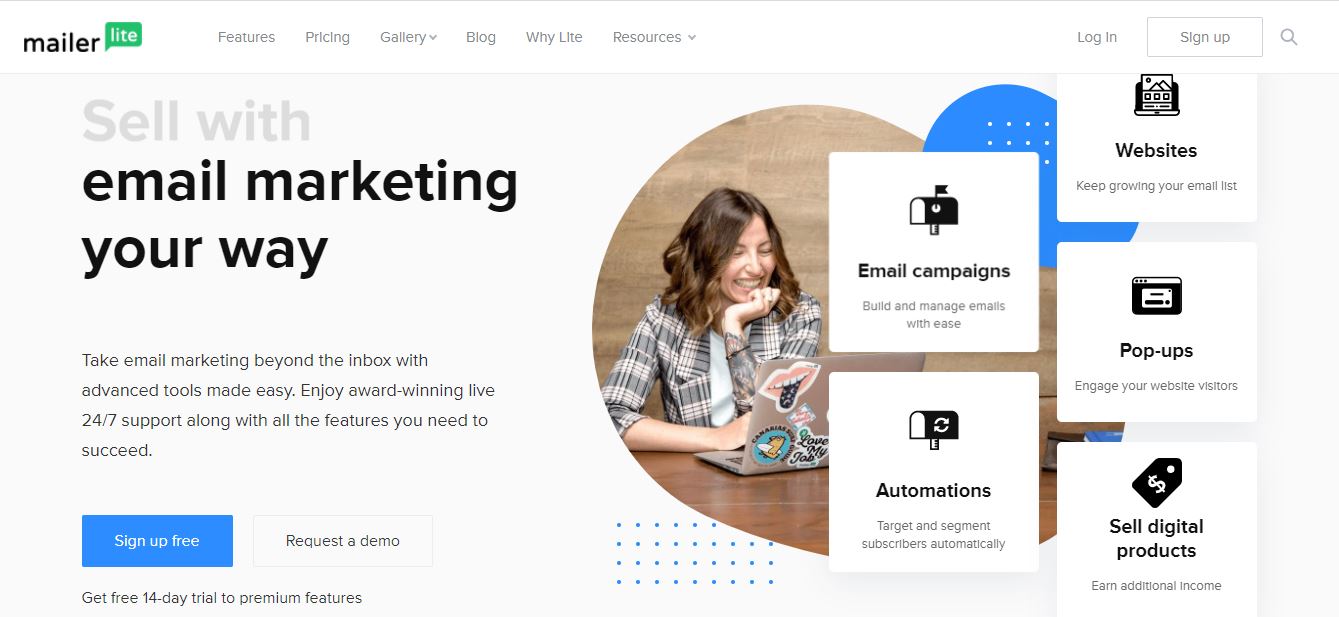 MailerLite is a simple email newsletter service that allows you to create newsletters on the fly. All you have to do is choose from the collection of pre-designed content blocks and select logos, menus, navigation menus, images, and text, depending on what is to be included in the email. If you are in a hurry, select a template from the collection available with the paid plan and fill in the text before sending it out to your recipients.
In addition to creating newsletters, this software offers additional features such as A/B testing, photo editing, email automation, recipient segmentation by multiple factors, and click map reports. Emails can be prepared and scheduled to be sent out to different people across various time zones.
If you have an eCommerce store and want to get sales, you can import the product catalog easily into the email before sending it. Statistics are available on open rate, click rate, subscriber growth, and engagement to show how customers interact with the emails.
This service has additional complex features, but they won't get in the way if you want software to create and send out newsletters through email.
It is available in a free plan that includes 1,000 subscribers, 12,000 emails per month, and limited features. Premium plans start at $10.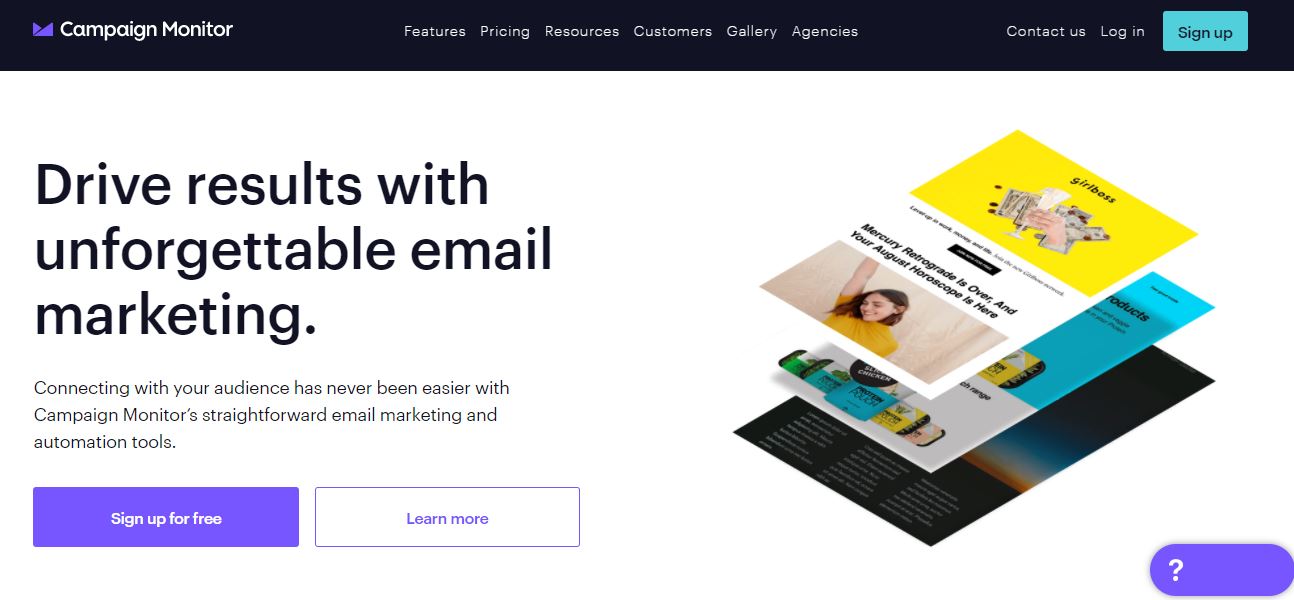 Le site Moniteur de campagne software is available on the web and iOS and serves well for agencies that take care of marketing par courriel campaigns for clients. It lets you add as many clients as you want, create templates, and automate the entire campaign process for each client. The clients can access their campaign progress through a particular version of the tool.
The primary email editor lets you create branded templates depending on your website's overall look and color, which can be a bit steep to try and get used to but very efficient once you get the hang of it.
Moniteur de campagne has a drag and drops functionality that lets you move things around to create the templates you need. The Unlimited Plan gives a preview of how your email will appear in 20 various inboxes to make sure that the emails look the way you want the recipients to view them.
The basic plan starts at $9 per month and can send up to 2,500 emails to 500 contacts. The Unlimited plan goes for $29 per month and can show previews for up to 20 inboxes.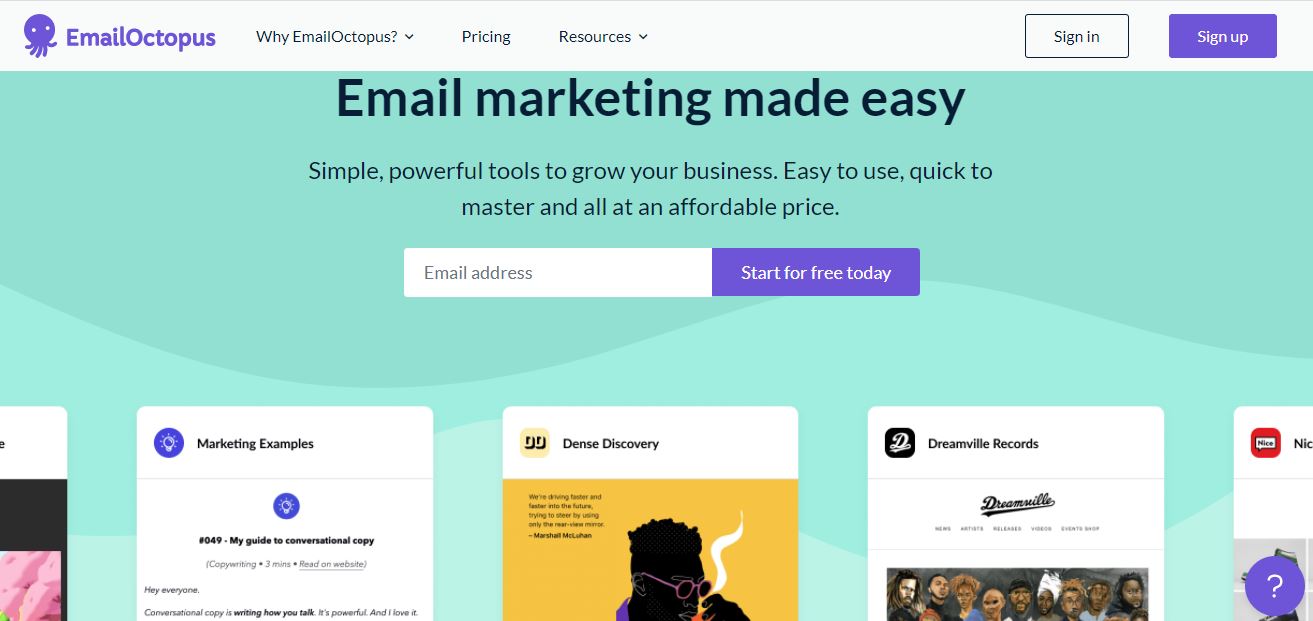 This service has evolved over the years and is arguably the best free email newsletter service in the market. It is available on the web and can have up to 2,500 subscribers and send out up to 10,000 emails per month. The downside is that every email has an EmailOctopus branding which is the price you pay for getting the free service.
The paid plan increases the limits slightly, but the notable change is the branding goes away, so no one must know you are using this tool. In addition, you get access to the statistics for life as opposed to the 30 days cap seen with the free plan.
This service is perfect for businesses that are not too deep into email marketing and need a simple tool to send out emails. Additional features such as segmentation, analytics, and template suite are a bit basic, but you will be guided all the way, ensuring you won't miss any essential steps. The drag and drop feature will allow you to play around with the email templates and make them suit your business perfectly.
The pro plan starts from $20 per month, has a cap of 5,000 subscribers, and can send up to 50,000 emails.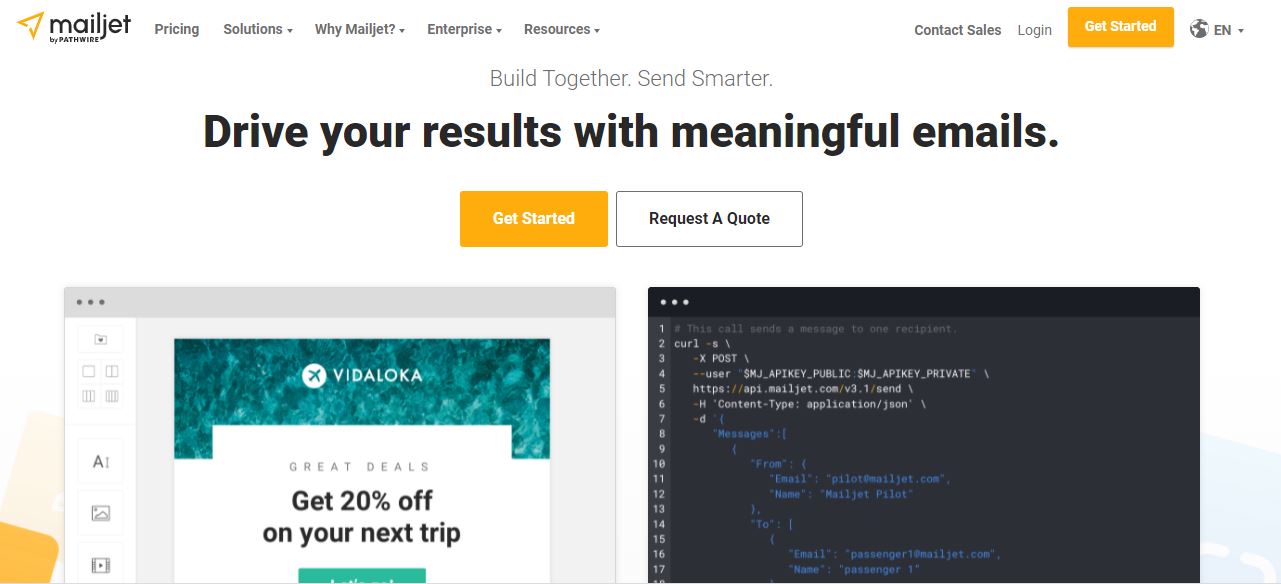 This email newsletter service is exclusively available on the web and recommended as the best one for collaborating on newsletters. The premium option lets you invite team members, set roles, give permissions, and collaborate in real-time.
The embedded email designer can customize available templates and build new ones from scratch to fit your design ideas. Segmentation options let you target your recipients better, and you can also run A/B tests to see which emails work better. In addition, you can use this tool to send out transactional emails for sign-ups and purchase credits, among others.
Mailjet is an all-around software that offers more features than those required to create and send out newsletters. It is a great option to handle all your business mail from one place.
Pricing starts at $20.95 per month for the premium plan with 30,000 emails per month and extensive collaboration features.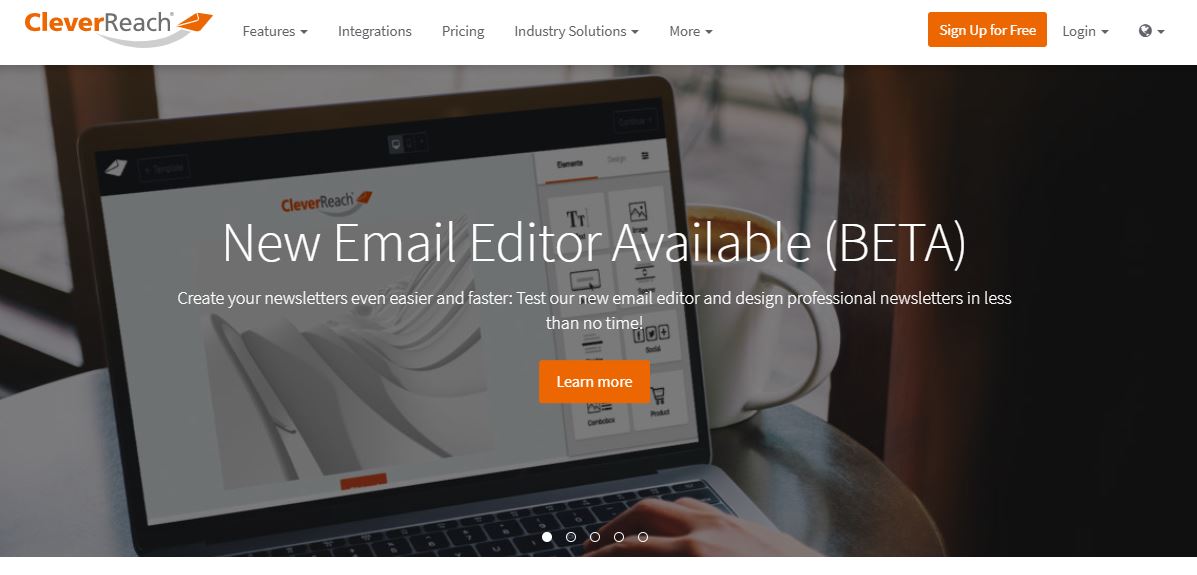 This is a pure web platform known for its excellent segmentation options. Here, you can divide your mailing list based on many factors such as the products a user likes, how often they read past mail, and last location.
On the downside, CleverReach does not offer the best user interface right from the beginning, where it adds a step to logging in. Once you get in, you must look around many services to find the create email button, something is seen when editing templates. In a nutshell, most of the things you must do in CleverReach require an extra step here or there, making things harder for you.
The analytics available on this platform is rich, coupled with colorful graphs summarizing the most important things you need to know about the campaigns in progress.
This email marketing software is excellent but be prepared to go through the learning curve as everything is not as intuitive as it appears elsewhere.
Prices start at $16 per month for a prepaid account with a restriction on the number of emails sent.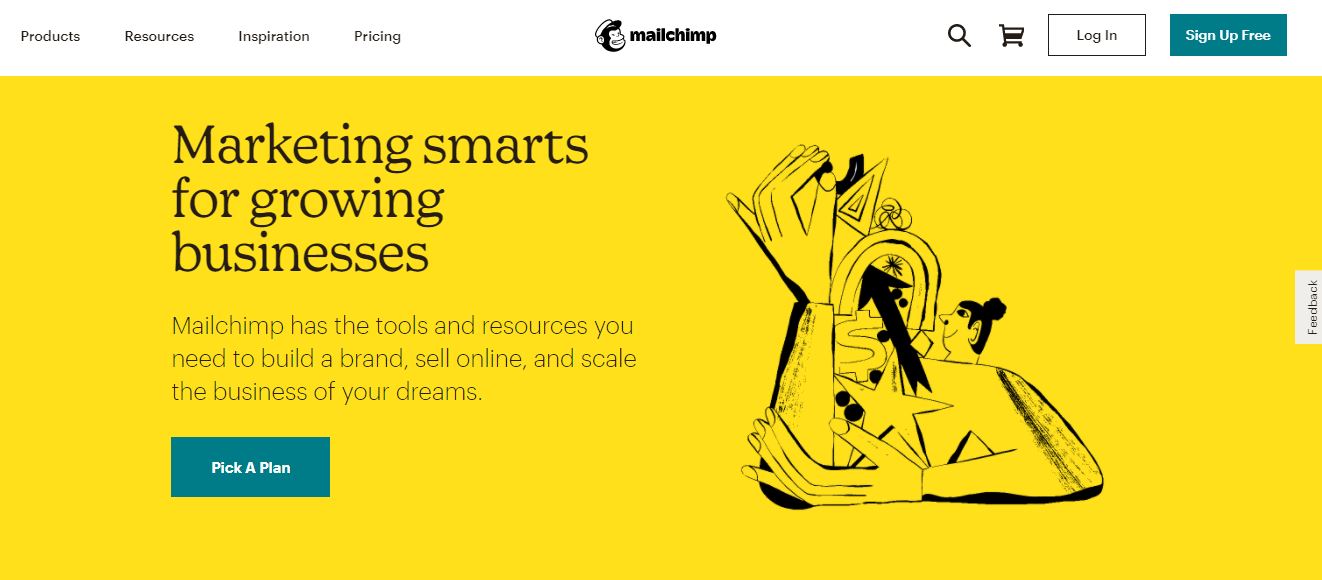 Mailchimp is a household name in the email marketing niche and prides itself on being an all-in-one marketing platform for small businesses. This can sound to be too much if you are only interested in sending newsletters. However, Mailchimp started as a newsletter service and still retains the core functions needed to create and send them out well enough.
The templates available on Mailchimp are more blank, which gives you more options to design what you need. This can be limiting if you want to create colorful emails on the fly and need a more detailed template to start with. The drag and drop builder makes it easy to move things around when designing these templates.
Mailchimp has impressive segmentation options but is ready to pay for the premium plan if you wish to leverage the in-depth statistics and reports.
Generally, Mailchimp is functional and intuitive, and the free sign-up lets you appreciate some of the features and how they can help your business before picking the premium plan.
The free plan has a limit of 2,000 contacts with limited features, and the premium plans start from $10 per month.
Lire la suite :

This email service is available on the web, iOS, and Android and is renowned for sending video-powered emails. It aims to break the norm of sending emails loaded with text and images by giving businesses a creative way to craft their messages in short, interactive videos. You can shoot videos using the application, upload them from your collection or pull from video directories such as YouTube.
Its template set has more than 100 pre-designed templates, most of which are focused on videos. It has in-app directions to show you how to leverage the tool's different features to your advantage.
On the recipient end, videos appear as a GIF generated by the BombBomb tool with a play icon and duration overlay. When they click on the GIF, they are redirected to the web version of the email, where they can watch the video.
Pricing for this software starts at $29 per month for an individual plan with unlimited email for a maximum of 2,500 contacts.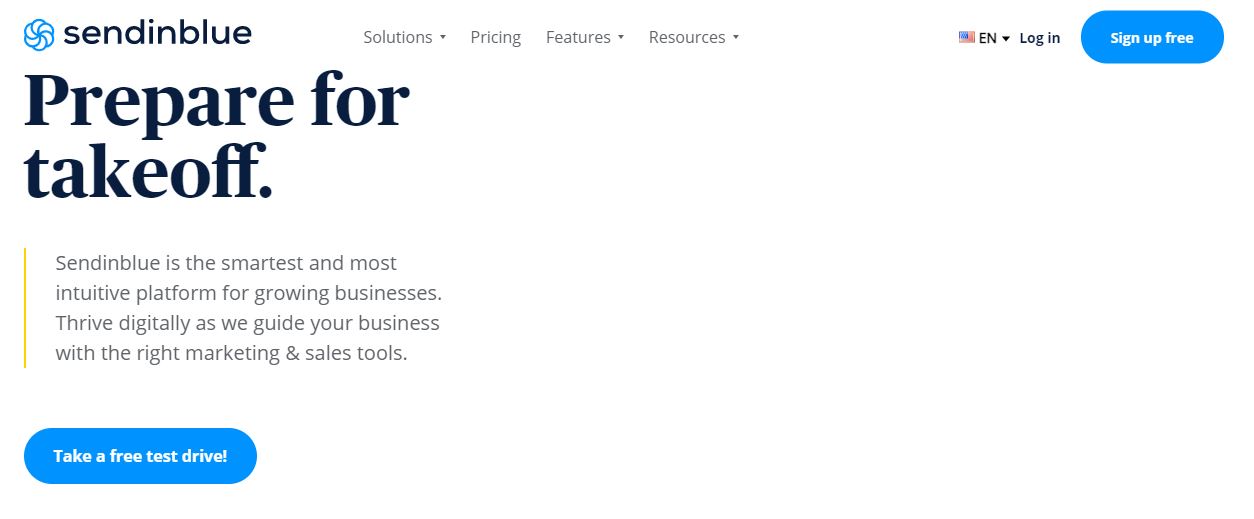 This is a pure web email newsletter service that takes pride in its scheduling features. While most of the software listed here allows you to schedule emails, none comes close to Sendinblue regarding the sharp focus it takes on schedule. You can even plan mail to be sent months away from your current date. It updates to your time zone, regardless of the corner of the globe you access it from.
Sendinblue will apply some artificial intelligence to recommend the best times to send out emails to specific audiences if you upgrade to the premium plan. It looks at the recipient's past behavior, establishes trends, and decides when they are more likely to open your emails. This takes out all the guesswork on the timing aspect of your campaigns and ensures that statistics informs everything about email scheduling.
The template selection here is standard, and you get a drag and drop editor to help you tweak them to your preferences.
The free Sendinblue version has a daily limit of 300 emails, while the premium plan costs $25 per month for unlimited emails and contacts.
Here check also:
Email Marketing Best Practices
Personnaliser
In an age where customers are spoilt for choice, you have to make them feel valued through personalization. Do not stick to sending generic emails to everyone on an email list, and leverage some personalization features on the tools mentioned above to get ahead of the competition.
Try to send suggestions, content, and offers to customers based on their needs, as this is what will get them to engage and eventually buy. Personalized emails are more likely to be opened since customers feel like you are addressing them and not an extensive list of potential customers.
In addition, humanize your brand and try to connect with the customers. Talk about challenges, obstacles, failures and express gratitude to trigger the emotional cues that drive customer decisions.
Automate
Automation is here to stay and will make your life easier. Today, you have a plethora of automation options to pick from, depending on what you want. If you intend to choose an marketing par courriel tool, find one from the list above, or you can find an all-in-one digital marketing tool that gives a top-level view of how your online campaigns are doing. You have a more demanding job of running a business, and let fantastic software do the job for you.
Give Clear Direction
It is easy to assume that customers know you and what you are all about because they subscribed to receive emails from your company. Remind them briefly what you do before diving down into the details behind the email.
Besides, remember to give a clear direction on what they should do in the email. How can someone convert when the following steps are hidden in a large chunk of text. You might appear too salesy, but always find a way to tell users what they should do.
Test Different Styles
One benefit of using automation tools is getting insights into how customers are reacting to emails from you. Do not be quick to settle on a style and learn to test different ones before picking the best performer. You might think a specific style is good but find that the audience prefers something else. Most of the tools mentioned above offer A/B testing capabilities you can leverage to see which direction works best for your campaign. A/B tests can be done on anything from the headers to the CTAs or even the creative theme.
Be Generous with Incentives
People receive many emails in their inboxes every day, and at times, you must entice them if they are to open and engage with you. When you include an incentive in the subject line, open rates can go up by 50%. However, this does not mean that you must invest all your money in incentives as there is a limit. Customer loyalty is not built by incentives only and strikes the balance between giving offers and enlightening them on industry insights and information they might find helpful.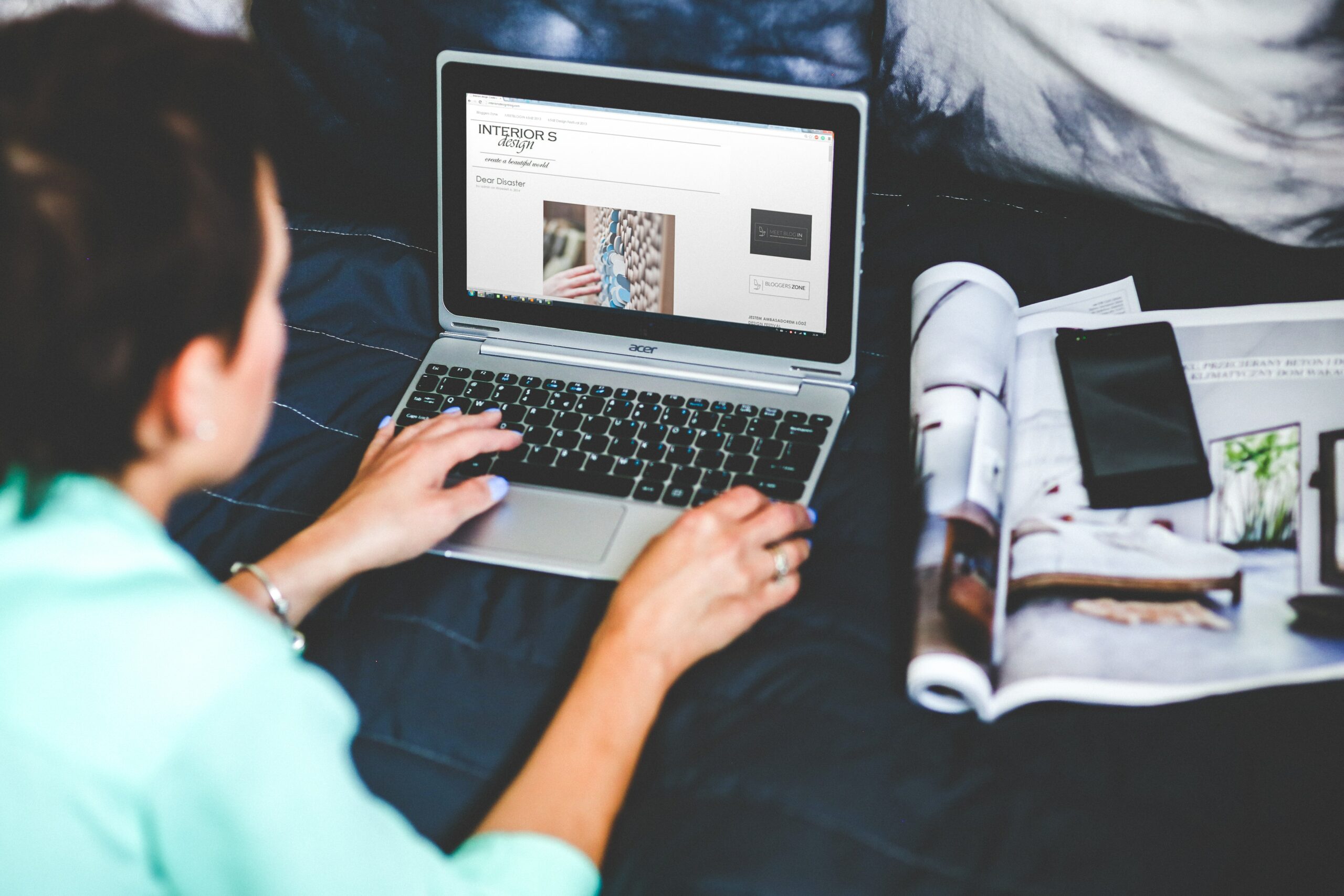 Interface with other Digital Marketing Initiatives
Today, you can get to customers through multiple touchpoints, especially on digital channels, and try to remove the silos between all your initiatives.
Customers have a view of your brand through all the ways they interacted with it, and a lack of synergy can render your efforts futile in email marketing. This way, strive to have global digital marketing goals and a strategy that trickles down all your actions to ensure that everything you do for the good of the customers is consistent regardless of where they interact with your brand.
FAQs
Question: What is the best way to send bulk emails?
Answer: The ideal way to send many emails is through an email list service, several of which have a free option that lets you send up to 3,000 subscribers. Check with your preferred service for the limit that applies to you. If you send a regular email to less than 500 subscribers, an average mailing application can do the job for you.
Question: Is it legal to send mass emails?
Answer: The law in the United States allows you to send unsolicited commercial emails, but you have to comply with specific rules when doing it. Failing to do so can attract very hefty penalties. The regulations you need to follow are;
• Recipients must have a way of opting out of the messages
• Opt-out requests must be honored within ten days
• Senders should not use any misleading subject lines
• Ensure that the From and Reply field accurately represent you and your company
• The company's physical address should be included in the email
Question: Which email marketing software is the best?
Answer: You will come across many impressive ones, but the best depends on what you are looking for. All the software mentioned here have their strengths and weaknesses, and it is all about finding the perfect balance that will help you achieve your objectives.
Résultat final
Email marketing is not dead, and it continues to prove an invaluable asset for companies seeking to derive gains in the digital marketing space. A lot has changed in the strategizing and execution phase of these campaigns and be sure to conduct some due diligence before sending out emails to customers.
Think it through, personalize the emails, aim to enrich them with information that will help solve their day-to-day problems as you try to connect to the customers. A well-crafted email marketing campaign can help your business build a solid customer base and scale up operations.
Lectures recommandées :