Last Updated on November 16, 2022 by Ewen Finser
Campaign Monitor has been around for quite some time so it's totally fair to question whether it is REALLY the best option for 2020 and beyond.
Email marketing has come a long way in the last decade. Automations and visual workflows with complext if this, than that logic and detailed "tagging" is not par for the course. Most modern email service providers have more in common with CRMs (as they should).
So has Campaign Monitor been able to keep up? In some ways yes. They've introduced automations and updated the user-interface, but more as a REACTION to other pioneering (and distrupting) platforms. I'll be 100% honest that I left Campaign Monitor years ago, but still followed along at a distance.
If you are looking to stay current (and relevant) with the latest email marketing platforms, these are the options to consider today:
Summary: ActiveCampaign balances a long track record in the email marketing space with the best of both worlds in a fully automated email system that can easily transition to a full blown CRM if you need it. I love ActiveCampaign because it can SCALE from zero to large enterprise, without breaking the bank.
ActiveCampaign Advantages
Scalable pricing plans with something for everyone
More CRM style features compared to Compaign Monitor
Dynamic advanced lead scoring
One of the most advanced customizable tagging feature sets
No limit to how many websites you can have on one account
Industry leading integrations with third-party tools and services
Larger ecosystem of ActiveCampaign certified developers, consultants, and marketers
Long track record in the marketing automation vertical
One of the best email to CRM conversions that truly scale as you grow
ActiveCampaign Disadvantages
No mobile app to manage account
Can be more expensive (depending on tiered plan)
ActiveCampaign Prices: Starts at just $9/month for Lite Plan, then $49/month for Plus Plan, $129/month for Professional Plan, and $229/month for Enterprise Plan. All plans utilize a scaled pricing system based on the number of active subscribers (regardless of plan).
Further Research:
2. Sendinblue: Best Pay Per Send
Summary: Sendinblue has quickly become the go-to option for many businesses looking to match the latest email automation and lite-CRM features with affordable pricing that scales well. It's definitely hard to justify ever switching back to Campaign Monitor after we switched to Sendinblue.
Sendinblue Advantages
Excellent automation functionality for specific use cases, including Transactional, CRM, and Marketing Automation flavors
Robust chatbot integration within automations
Pay per email sends (not subscribor counts), more efficient pricing mechanism
More user-friendly and visual automation builder
Full SMS marketing capability
Generally more affordable for most companies (depending on send rates, but would have to send a TON to be less affordable than Campaign Monitor)
Built-in heat map tracking for optimization email campaigns
Free premium level phone and chat support
Advanced lead scoring built-in
All pricing tiers offer send time optimization (only available on Premier Plan with Campaign Monitor)
Sendinblue Disadvantages
Less of a track record compared to Campaign Monitor (fewer years in business)
No event management functionality (unlike Campaign Monitor)
No mobile app (unlike Campaign Monitor)
Sendinblue Prices: Starts at $0 for up to 300 sends per day, then $25 per month for up to 40,000 emails per month, $39 for up to 60,000, $66 for up to 120,000, and customized pricing available beyond this.
Further Reading:
3. Sendlane: Best Data Analytics
Summary: Sendlane is a relative newcomer to the market, but in just a very short time it has impressed with deep integrations with third-party's and one of the most user-friendly visual automation builders that I've personally tested.
Sendlane Advantages
Amazingly easy to use, visual automation workflow builder
Advanced multivariate user segmentation to create perfect audience targeted campaigns
Advanced intelligent popups (no need to sign up for a separate optin software)
Better real-time analytics compared to Campaign Monitor
Deep SMS marketing capabilities
Sendlane Disadvantages
Still relatively new to the email marketing space
Not as many integrations as others like ActiveCampaign or Sendinblue
Sendlane Prices: Starts at $25 per month for Basic Plan and fully featured plan starts at $45 per month.
Further Reading:
4. Mailjet: Best for Developers
Summary: Mailjet offers deep technical customizations, dozens of use cases, and some of the best deliverability rates in class. If you or your team are technical and/or need some advanced API functionality, Mailjet is worth a close look.
Mailjet Advantages
Best-in-class API for custom developer usage
Modify and customize a true enterprise email marketing platform
One of the most advanced email builders for truly original campaigns
Ability to white label for agency or client usage
Robust enterprise level plans
Free plan up to 6,000 subscribers and 200 sends per day
Mailjet Disadvantages
Not built for very small stores or businesses with limited use cases
Requires some technical skill to fully take advantage of the features
Mailjet Prices: Mailjet offers a scalable pricing model, starting with a FREE plan for up to 6,000 email sends per month (limit 2oo per day), then Basic Plan starts at $8.69 per month for 30,000 emails per month (no daily limits), then Premium Plan at $18.86 per month (advanced automation features), and finally Enterprise Plans (custom quotes). Each of the paid tiers can be toggled from 30,000 up to 900,000 emails.
5. SendX: Best A/B Testing
Summary: SendX is a baby relative to Campaign Monitor, but what it lacks for in track record it's making up for in innovative new features. From advanced split testing, AI drive email deliverability times, robust analytics and tracking, SendX is a true "next-gen" direct response marketing platform.
SendX Advantages
Advanced email sending time optimization for the best open-rates and deliverability
Simple to use drag and drop email automation builder
Detailed user segmentation and automation features
Native heatmap tracking to further optimize email templates and messages
Native A/B split testing, ideal for testing subject lines
Session based automation triggers, based on user behavior onsite
500k+ free stock images for creating great looking original emails
Closely integrated with chatbot functionality
More affordable pricing, with starter plans at just $7.49 per month
24/7 technical support (live chat, email support, and phone customer support)
SendX Disadvantages
Limited track record, having just launched in 2018
Third-party integrations are growing, but still lack behind peers
Sendx Prices: Starts at $7.49 per month (up to 1000 subscribers), then $14.99 per month (up to 2500 subs), $29.99 per month (up to 5,000 subs), $39.99 per month (up to 10,000 subs), and then $44.99 per month (up to 15,000 subs). Enterprise plans and custom pricing are available for larger lists.
Further Reading:
Summary: Aweber is another one of the "original" email marketing tools prevalent in the early days of online marketing. For a long time they were the incumbent in the stone ages. This definitely changed recently! They have completely reinvented their service and now offer an affordable a dead-simple to use visual sequence builder.
Aweber Advantages
Generous initial 30 day free trial
Integrates with many third party platforms, including the leading ecommerce tools
Many prebuilt campaigns for easy start marketing campaigns
800+ templates to choose from (no need to custom design any emails from scratch)
Easy double opt in functionality for new email list signups
Aweber Disadvantages
Not great for moving lists (to or from), so ensure you scope this out before signing up
Unsubscribers can still be counted against your monthly subscription allotment
Not the market leader (but a close follower now) when it comes to automations
Aweber Pricing Plans: Basic plan starts at $19/month for up to 500 subscribers, then $29/month for up to 2,500 subscribers, $49/month for up to 5,000 subs, $69/month for up to 10,000 subs, and finally $149/month for up to 25,000 subs. Larger lists can get a custom quote from Aweber.
Further Research:
Summary: If you are looking for a competent but affordable system, MailerLite is worth considering. The MailerLite email marketing tool is another great platform to consider, with fully automated squence builders and an attractive pricing model.
Mailerlite Advantages
Generally less expensive at each pricing tier compared to ActiveCampaign
Offers a completely FREE plan for up to 1000 subscribers and/or 12,000 emails per month (whichever is higher)
Easy to use drag and drop email newsletter builder
Built-in photo editing and resizing functionality (no need for separate marketing automation software)
Excellent pure tool for email campaigns with no complicated upsells
Mailerlite Disadvantages
More involved setup compared to ActiveCampaign
In order to support their higher delivery rates a as a platform, MailerLite may actually pause your account if it gets an extremely low open rate
Not as many CRM or marketing platform features compared to Active Campaign
MailerLite Prices: Free version basic up to 1,ooo subscribers, $10/month for up to 1000 (fully featured), $15/month up to 2,500 subscribers, $30/month up to 5,000 subs, $50/month up to 10,000 subs, etc… see here for extended pricing.
Further Research:
8. GetResponse: Best Deliverability
Summary: An older provider, but one of the "good ones", GetResponse was one of the first email providers to fully embrace true marketing automation. They've generally kept up with the types and offer a good alternative to Campaign Monitor, particularly if you do video or webinar marketing in your email campaigns.
GetResponse Advantages
Specific automations built around webinars and video marketing (the only service providor I've found with this unique use case)
Amazingly in-depth data analytics, including advanced click tracking
Offers a fully featured 30-day trial offer
Long tracker record in business (isn't going anywhere), since 1998
Introduces lite-CRM features, particularly at the enterprise level
Extremly easy to use drag and drop email automation builder
GetResponse Disadvantages
Not the latest tech stack, playing catchup to some more ecommerce focused automation builders
No 100% free tier (like Sendinblue), just a free trial
GetResponse Prices: All plans start with an initial subscriber max of 1000. Price points are "starting at" depending on features. $15/month for Basic Plan, $49/month for Plus Plan, $99/month for Professional Plan, and $1,199/month for Enterprise Plan.
Further Reading: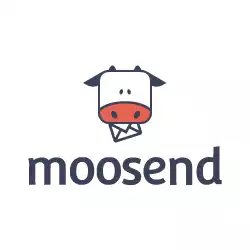 Summary: You might not have heard of it, but Moosend is an extremely affordable, easy to use, and straightforward autoresponder email marketing tool.
Moosend Advantages
Free Forever Plan for 1000 subscribers or less
Super easy-to-use interface and campaign builder
Paid plan starts at just $10 per month (considerably lower than Sendinblue)
Full support with email, live chat, and phone support
Moosend Disadvantages
Relatively new, with limited track record in business
Limited native integrations beyond basic Zapier integration
Moosend Prices: Free Forever Plan (100o subs or less), then $10 per month (1001 – 2000 subs), $20 per month (2001 – 3000 subs), and so on, with price break points once you get to $55 per month (8001 – 10,000 subs), $125 per month (10,001 – 25,000). See the full pricing plan schema here.
Summary: Drip is one of the first powerful email automation software solutions. Today, Drip features close integrations with Shopify and eCommerce platforms, positioning themselves as the go-to automation platform for digital commerce.
Drip Advantages
Seamless integration with LeadPages and related products (if you need integrated sales pages, this is a great combo)
Closely integrates with Shopify (particularly post fallout from Mailchimp's break-up with Shopify)
Easy-to-implement high CTR opt-in forms (with templates for quickstart)
Clean visual automation builder and subscriber tagging (segmentation)
As the name suggests, built for evergreen "drip campaigns"
Drip Disadvantages
Shifted focus recently towards eCommerce and Shopify store owners (seemingly ceding content sites to ConvertKit – below – another others)
No longer run by the founder Rob Walling, LeadPages (which acquired Drip) founder also exited recently
Drip Prices: Scalable pricing starting at up to 2500 contacts for $49 per month.
Further Reading:
Summary: ConvertKit is unique in that it is built very intentionally with bloggers and other online storytellers in mind, featuring easy to build visual automations and smart segementations. It's a bit pricey for what it offers, but if you are an author, blogger, newsletter creator or brand marketer, it fits like a glove.
ConvertKit Advantages
Tailor made for bloggers and content creators
User-friendly interface, easy to build automation sequences
Simple to use AND customizable opt-in forms for lead capture
UPDATE: New Newsletter integrations and templates for content creators
UPDATE: New completely FREE plan tier, up to 1,000 subscribers (fully featured)
ConvertKit Disadvantages
Much more expensive than Sendinblue per email subscriber above the free tier
ConvertKit Prices: Plans start at a FREE tier up to 1,000 subscribers, then $29/month for up to 2000 subscribers, then $49/month for up to 3,000, then $79/month up to 5000, and finally a sliding scale for larger plans.
Further Reading: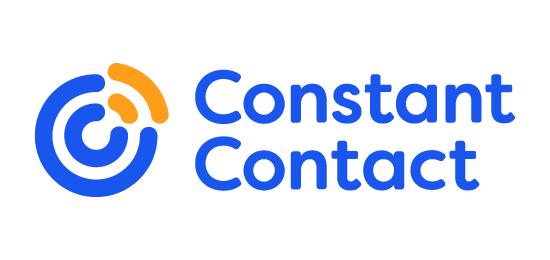 Summary: Constant Contact is another longstanding email marketing industry stalwart. Like Aweber, if you've written off Constant Contact in the past, it's definitely time to take another look as they've added many new automation features in the last few years.
Constant Contact Advantages
Easy to use drag and drop email template builder for email campaigns
Excellent for event based marketing
Built-in split testing capability
Large library of email templates to pull from
Above average email deliverability rates (marketing leading platform)
More responsive customer support with more contact methods (compared to Campaign Monitor)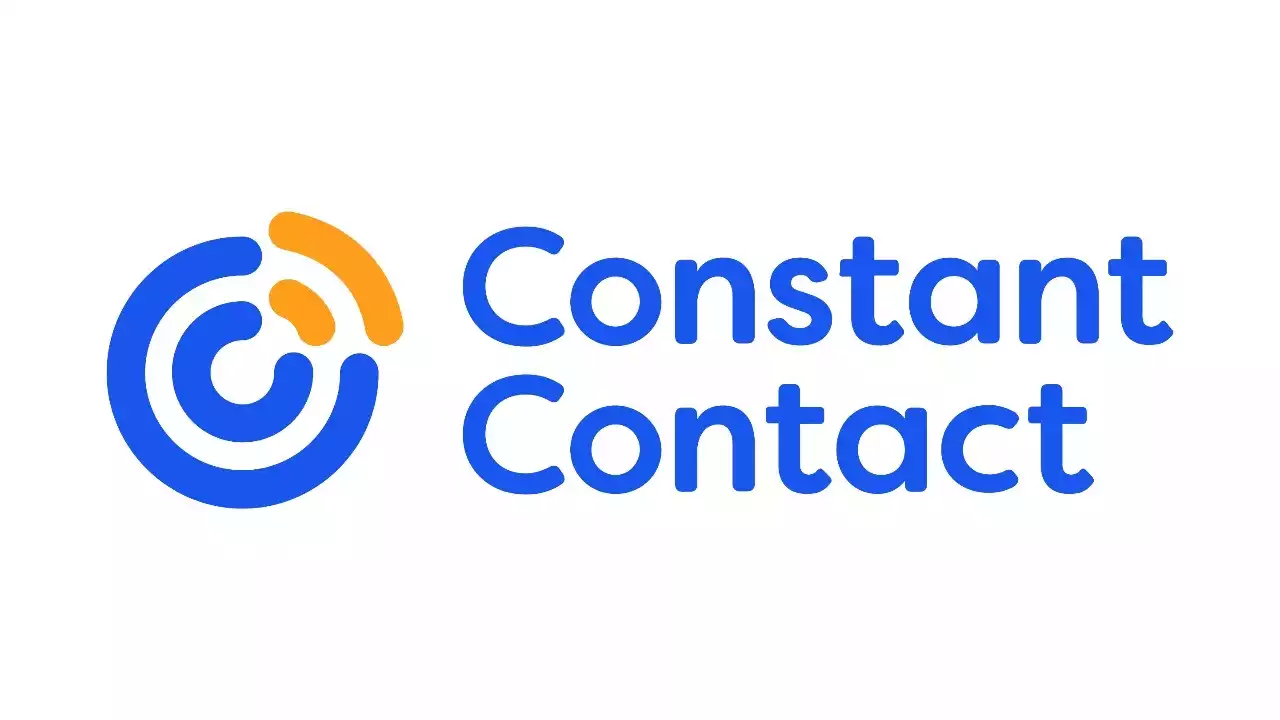 Email Marketing and More, Made Easy | Constant Contact
Whether you're launching an email marketing campaign to engage customers, building an awesome website in minutes, uploading products to your online store, and more, all in one place.
Get 40% Off Now
We earn a commission if you click this link and make a purchase at no additional cost to you.
Constant Contact Disadvantages
Relatively basic reporting and analytics tools
Limited ability to tag users based on behavior and triggers (automation and segmentation)
Not the cheapest Campaign Monitor alternative
Constant Contact Prices: Constant Contact offers a very basic service starting at $9.99/month for up to 500 contacts (and then scaling up) OR their new Email Plus option which starts at $45/month for up to 5oo contacts (then scaling up).
Further Reading:
Final Send: So What's the Best Campaign Monitor Alternative?
Phew! That was quite a list. So where does that leave us?
Personally, this is my take on the general direction you should head based on certain criteria: