Latest posts by Rosie Greaves
(see all)
Last Updated on May 7, 2022 by DMEditor
All business owners and project managers want to improve communication amidst their team, right?
And don't get us started on our aspirations to streamline our day to day business operations. In short, both these improvements come down to better organization.
Trello and Monday.com are agile project management tools designed for real-time collaboration, are flexible, and able to handle a variety of project types.
If this is something you're craving, then using collaboration software might be the solution to your problems. So, here in this review, we're going to take a look at two of the most popular project management applications on the market: Trello and monday.com.
Both of these web-based project management tools enable team members to work collaboratively by syncing their work and communications.
Bottom Line Up Front Summary: If you are looking for something FREE, Trello works fine. However, as you scale, the benefits of monday.com become rather lopsided. This is why overall my top pick here is monday.com.
Main Differences Between Monday vs Trello
The main differences between monday and Trello are:
monday offers a variety of predesigned templates for different business use cases, whereas Trello offers simple Kanban board functionality
Trello offers completely free versions, whereas monday only offers free trials
monday offers more advanced views like Gannt charts, whereas Trello mainly features basic boards
Editor's Choice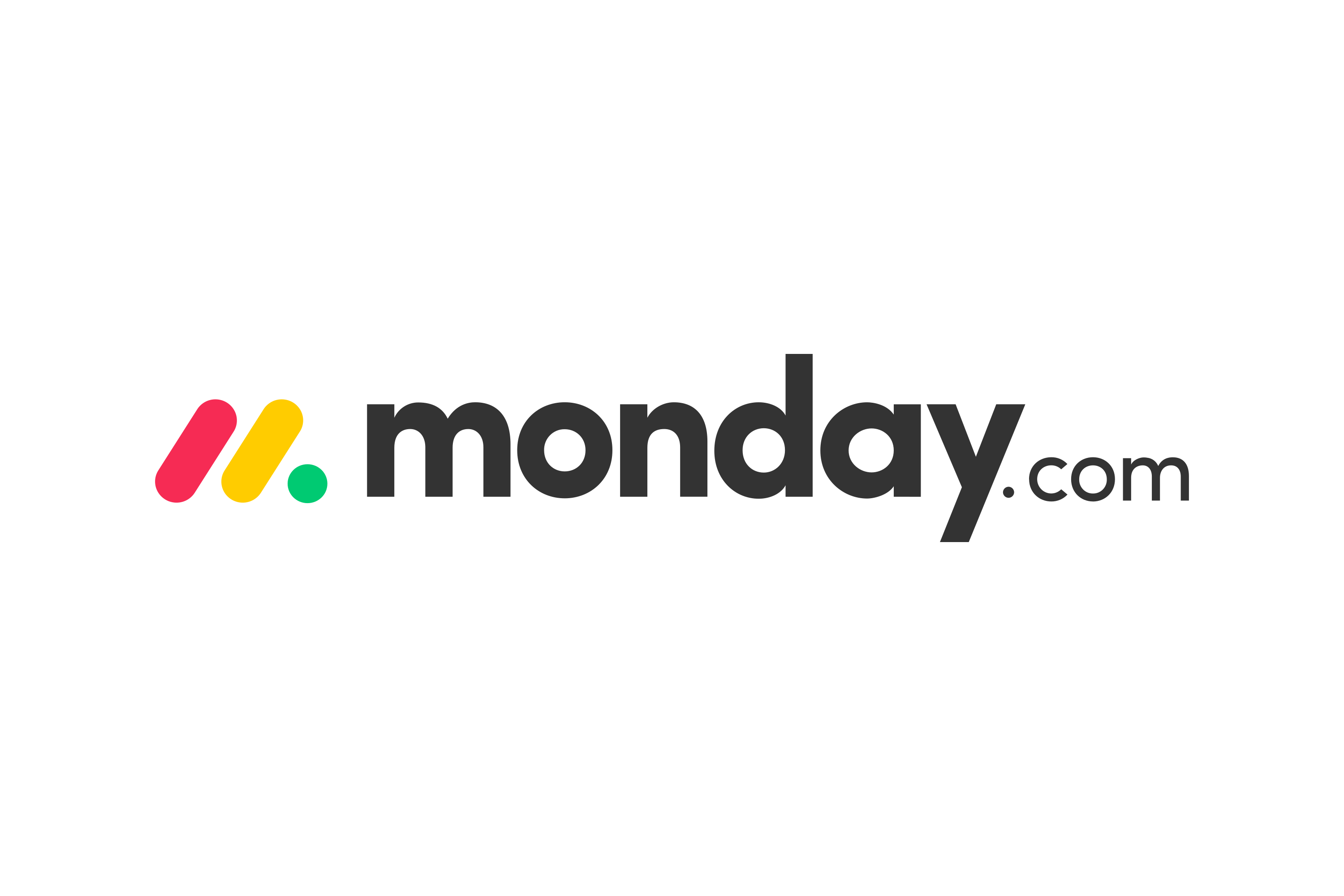 Why Go with monday.com?
Make tasks satisfying to finish! monday.com is quickly disrupting the old guard with a sleek interface, hundreds of integrations, and dozens of workviews for visually imagining and tracking your projects. More than just project management.
Start Managing Your Team Better
We earn a commission at no cost to you which helps keep this blog running!
monday vs Trello: So, What's on Offer?
Let's start with Trello…
Trello
It's big. More than a million people actively use Trello software worldwide, and to date, it boasts over four million registered users. It's typically used as either project management and/or collaboration tool.
Trello's software permits you to create tasks for your projects in the form of 'cards' and 'boards.' It doesn't matter whether you're looking for a tool to help you organize complex work projects or coordinate your household to-do lists — Trello does both.
This is how it works:
You use Trello's boards as a kind of HQ for overarching projects (cloud-based project management app) and within those boards, you have cards. The cards represent the individual tasks that still need doing.
Cards allow you to make agile lists (kanban project management) and keep track of any outstanding jobs. You can also categorize each of these actions to help you and your team get a feel for which items are a priority.
Trello boards have three privacy settings: Private, Team Visible, and Public. So rest assured, if you're working on a confidential project, the whole world doesn't need to hear about it!
Needless to say, Trello also tracks your teams' files and tasks — all from the convenience of one place. Plus, you can integrate all manner of apps with your Trello account. This works wonders for improving its overall functionality.
It has a built-in 'Butler' agile automation tool that you can add to your Trello board. This stops your team accidentally duplicating tasks and ensures daily tasks are displayed on the correct boards — automatically (without having to manually move tasks).
Trello software and management app is supported by Windows, Android, Mac, web-based, iPhone, and iPad and is used by small, medium and large businesses (Trello Business Class) and freelancers — so there's a good chance you'll be able to use Trello in some capacity.
Not to mention, Trello's website has some great blogs, including "How to Stop Thinking About Work (Even When The Workday Is Over), "Top Tips and Tricks For Setting Up Your Trello Team Toolkit" — So, be sure to give these a read.
Trello also provides its users with easy-to-use tutorials. If you want to make the most out of Trello's software, these are well worth a look. You'll get top-notch advice on how to create your first project boards, add lists, cards, and invite members to your board. Once your team members have accepted your invitation, you can then assign them tasks and start collaborating with greater ease.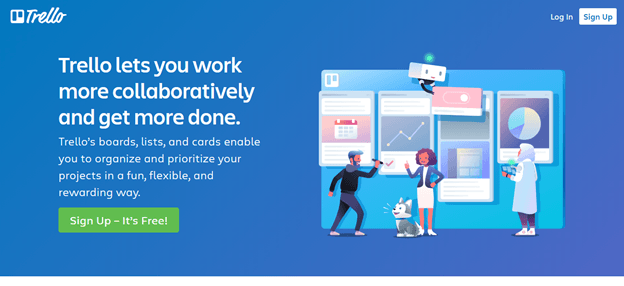 Now, let's take a look on monday.com…
Editor's Choice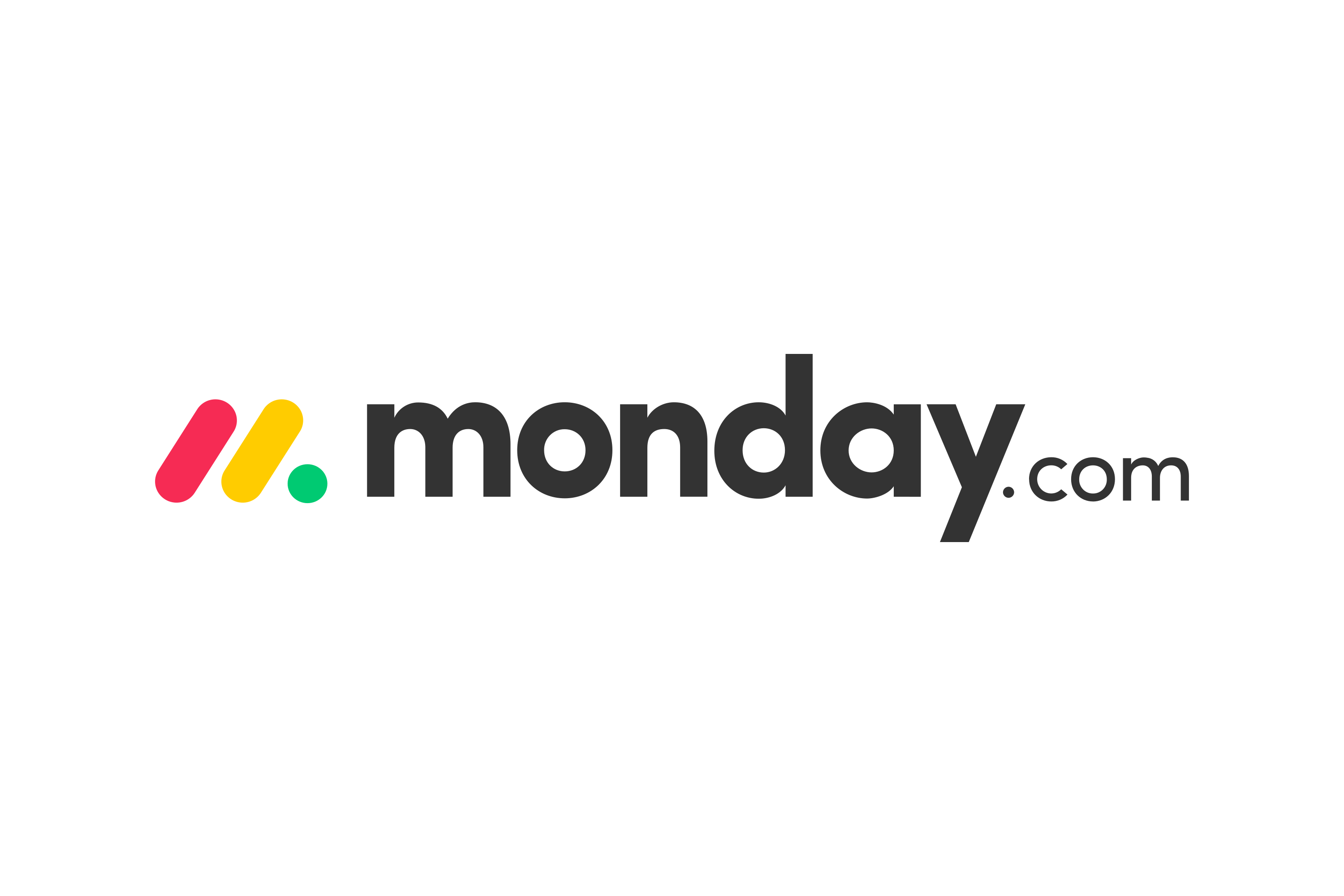 Why Go with monday.com?
Make tasks satisfying to finish! monday.com is quickly disrupting the old guard with a sleek interface, hundreds of integrations, and dozens of workviews for visually imagining and tracking your projects. More than just project management.
Start Managing Your Team Better
We earn a commission at no cost to you which helps keep this blog running!
Smaller than its competitor, Trello, but it certainly holds its own. They have over 350,000 users based in 76 countries, working in 70,000 teams. It's often used by smaller to medium-sized businesses, non-profits, and public administrators.
You should note: Non-profits, NGOs, and educational institutions get a discount. You just need to ask.
In short, Monday.com's an online visual team management tool and project management app. Here teams can assign tasks, track workflow through to completion, add members, and customize tasks. If you want to add someone to a workflow/project team, you can send an invite via e-mail. You'll also get access to a library of templates (project template), so you can get your projects and collaborations up and running in no time at all!
Using a tool like this increases the chance of meeting those all-important deadlines, after all, when colleagues track one another's work, there's a higher level of accountability.
Users can look at projects in as much detail as they want, as you can utilize the following features — calendars, timescales, Gantt charts, files, Kanban board (Kanban Tool), or a map. Not to mention, collaboration is built-in, so all users and teams can access their files, lists, spreadsheets, and conversations in one place.
Theoretically, this solution makes long and tedious meetings a thing of the past — the same's true of confusing e-mails full of CC's and Fwds!
Then once a task or project is done, it'll display in green on your dashboard.
You can use monday.com on the go with Android, and iOS apps and the software integrates with Dropbox, Google Drive, Google Calendar, Excel, Zapier, Trello and Slack, and Integromat.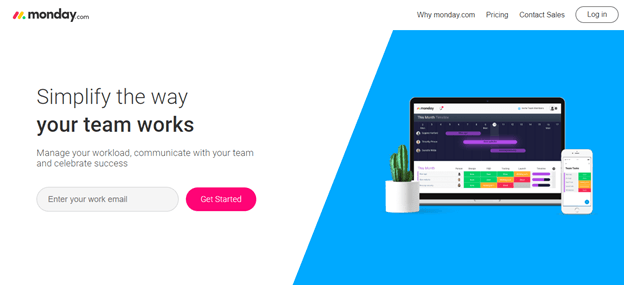 How Much Do These Tools Cost and What's Included?
There's a 14-day free trial then once that's up, you'll have to pay.
You have four paid-for options to choose from Basic, Standard, Pro, and Enterprise app.
All four provide unlimited free viewers, an unlimited number of boards, over 20 column types, iOS, and Android apps, Kanban view, and embedded forms.
The Basic package costs $29 a month and entitles you to the 5GB worth of storage and a one-week activity log. You'll also get access to two-factor authentication and 24/7 customer support.
The Standard package comes in at $48 a month. This provides far more storage (50GB a month) as well as an unlimited activity log. This also applies to both the Pro ($72 a month) and Enterprise ($144 a month) packages; however, they offer unlimited GB storage.
All packages apart from the Basic plan allow users to share multiple boards with guests and access to more automation and dashboards. There's also higher security levels and better customer support on offer.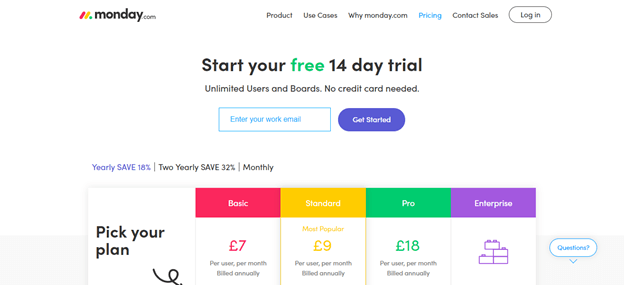 Trello Project Management Tool Pricing
Trello provides a free forever option. This package gives you unlimited boards for task management, cards and lists, 10MB per file attachment, and one Power-Up per board (this is where you can integrate your favorite apps with Trello.) You'll also get ten team boards and the option of adding simple automation to tasks.
Automation by Butler features 50 Command runs per month. Each time you press a Butler card or a board button this triggers a rule or scheduled command — this counts as a Command run. Commands are limited to one card button, one board button, and one rule.
Trello paid for options start at $9.99 per user per month for the Business Class package. You'll get unlimited cards, boards, lists and Power-Ups, and 250MB per file attachment. You'll also benefit from priority support, custom background and stickers, and observers. 'Observers' is the Business Class security setting that limits a user's actions within a board.
Business Class' team features include unlimited team boards and board collections as well as better automation by Butler. You can provide your entire team with automation actions, unlimited buttons, rules and schedule commands, command administration, custom field actions, e-mail notifications, and HTTP requests. You'll also get 1,000 command runs per team and an additional 200 per user — team quota pools up to a maximum of 6,000 per month.
Next up is the Enterprise package which costs $20.83 per user, per month, and entitles you to as many as100 users. You get all the above plus unlimited command runs.
Where you really notice the price difference, is where the admin and security features become more sophisticated. The free option gives you two-factor authentication. However, Business Class offers the same plus advanced admin permissions; domain restricted invites, the ability to deactivate members, Google Apps sign-on, and simple data export.
Enterprise offers all the above, as well as single sign-on for all SAML IdPs, power-up administration, attachment restrictions, organization-wide permissions, organization visible boards, personalized onboarding process, and public board web-based management.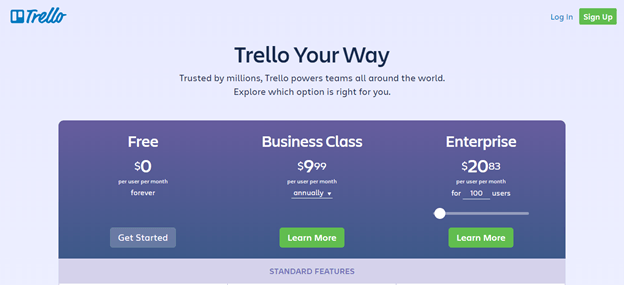 Reviews
One enthusiastic monday.com fan wants to "hug the people that created this," and Finances Online gave it its Expert Award in 2018. Their clients include the likes of Carlsberg, Lonely Planet, Discovery Channel, and Philips.
The monday.com website and app has some helpful case studies from real clients, citing examples of how and why they use the software (web-based project mangement), as well as why it helps them organize their teams and work.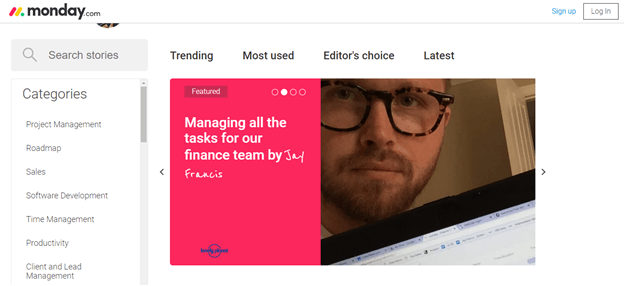 Trello is certainly used by some big names, including Adobe, Kickstarter, National Geographic, and Google. Its also received positive reviews from Forbes and Wired. However, we think they could do with a few live case studies on their website to sell their product a little harder.
The Drawbacks
Every piece of tech has its drawbacks, and monday.com app and Trello are no different. Below are just a few of the common complaints we found littered across the internet.
monday.com
A few users say they'd like to see a better visualization of their timelines — but apparently, the team at Monday.com have listened to these complaints, and are currently working to solve this issue!
Another Monday.com customer commented that "bundled licensing would be nice," this would come in especially handy for businesses hiring contractors for shorter projects. If this is something you do, you'll have to decide whether you're willing to pay for your short-term contractor to have a license or whether it's more cost-effective to manage them outside of the Monday.com's interface — which sort of defeats the point!
A separate user said they'd like to see improvements made to Monday.com's navigation; they suggest tabs where you can add data and flick between cells with greater ease (like tabs in a spreadsheet).
There's also a call for some sort of import capability. That way, users can import data (e.g. tasks) from word docs and spreadsheets, which would save a ton of time!
One of the comments we spotted time and again, was the request to have "files within files and not just boards" — a bit like Trello.
Trello Project Management Tool
Users report that they'd like to see a project bar chart (Gantt charts) project management added to Trello's interface, to help them visualize the amount of work that still needs doing.
A frequent bug bearer among Trello users is the fact you can't write fully-fledged documents on your boards or Trello cards — instead, you can only insert a simple description. For more complex project setups, this sometimes isn't sufficient.
Unlike, Monday.com, there isn't a calendar feature. Again, this is another addition Trello desktop users would love to see.
One user reports that Trello's Horizontal column layout can be a challenge to read — especially when you have lots of columns on one board. So, if you're a neat freak with a big project on your hands…this might be an issue for you.
Frequently Asked Questions
Is There a Way to Bulk Clear Inbox Notifications on Monday.com?
Monday.com is a great management software that promises to help you improve your team collaboration. As you manage multiple projects, the notifications on your inbox can be too much and even make the platform a little bit slower. Sadly, there is no way to clear the Inbox notifications in bulk, but with the right technique, this shouldn't be a long process.
How to join a board in Trello?
Trello is an amazing project management software to improve your teamwork, but the management software is not the most intuitive out there. If you are having problems joining a board, go to the Menu button on the right and click the "…more", "Link this board" options. By doing this you can assign your advisor to your board and he can start collaborating with you as a small team on that team board. If you want to add more members or collaborators, go to the "Add members" option of the menu.
How to unarchive a card in Trello?
If you want to unarchive a card in your Trello account, go to the upper right corner of your screen and click the "Show Menu" window, then, select the "More" button and then "Archived items". Finally, send it to the "Send to board" to reset the card on the board.
Overall: monday.com vs Trello Which is Better?
Both these project management solutions offer the same task management possibilities, namely, the opportunity to increase productivity (productivity app functionality) and creativity through better collaboration.
Before choosing between Trello and Monday.com, think about the kinds of features you'll actually use and need. The last thing you want to do is waste your money on an expensive package, that you'll never use!
If you need more than a little support, you might want to go for Monday.com as your online project management tool. This offers both phone and online help, whereas Trello only provides video tutorials and a knowledge base.
If, however, your budget is super tight, then Trello's free option might be a better choice, despite its limitations listed above.
monday.com's Basic plan doesn't allow users to create their own templates and doesn't offer integrations. Trello offers both and on higher priced plans too.
monday.com seems to come in more expensive than Trello, but really, it simply depends on the needs of your business.
Overall, both Trello and Monday.com are well reviewed online, hitting 90%+ ratings across the board, so really it's a question of taste and budget.
Bottom Line Summary: If you are looking for something FREE for project management tasks, Trello works fine. However, as you scale, the benefits of monday.com become rather lopsided. This is why overall my top pick here is monday.com. Simply put, monday.com is the best Trello alternative I've found.
Have you used either of these task management app options and project management tools? If so, we'd love to hear about your opinions and experiences in the comments box below. Speak soon!
Editor's Choice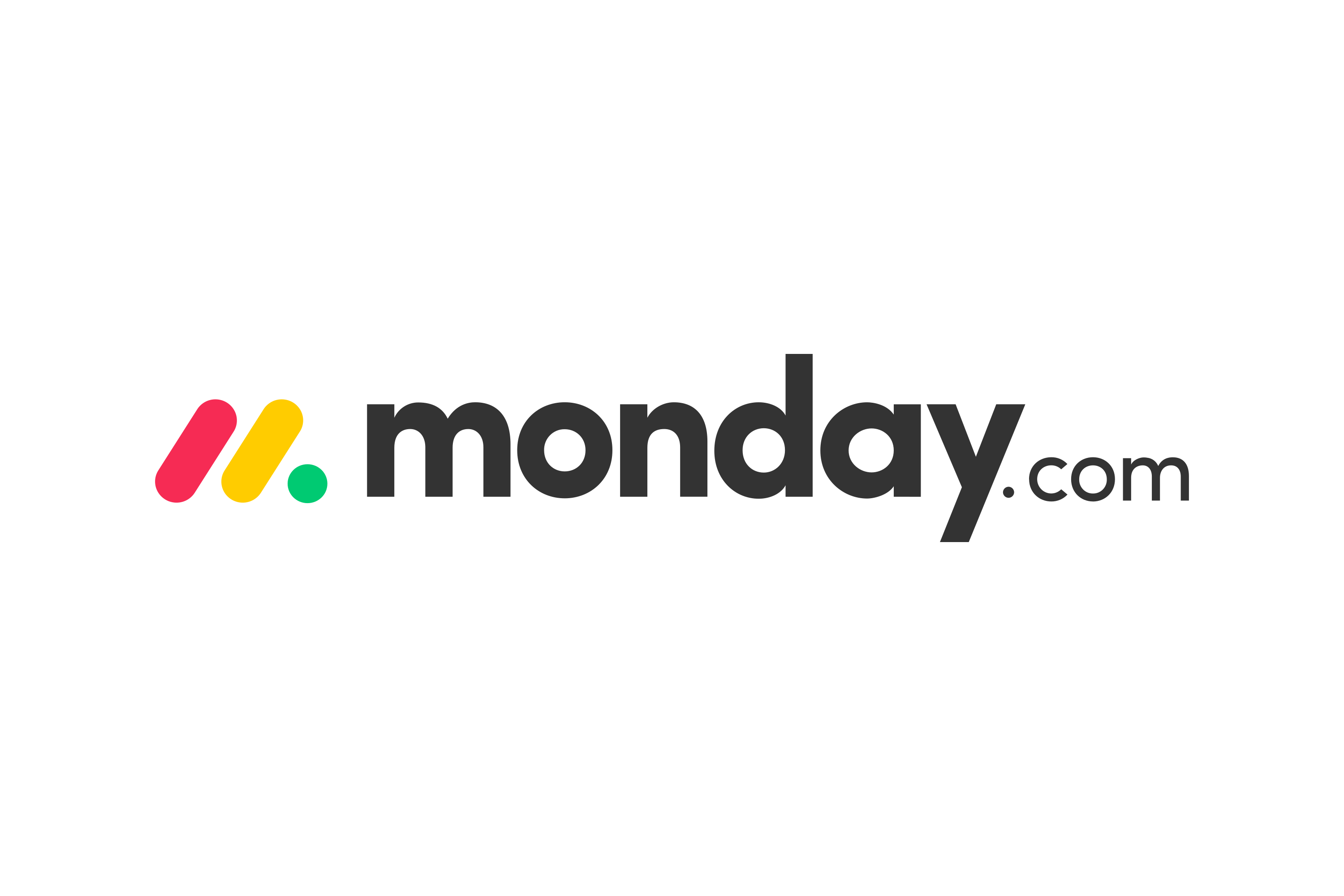 Why Go with monday.com?
Make tasks satisfying to finish! monday.com is quickly disrupting the old guard with a sleek interface, hundreds of integrations, and dozens of workviews for visually imagining and tracking your projects. More than just project management.
Start Managing Your Team Better
We earn a commission at no cost to you which helps keep this blog running!
Here are some other related project management tool (project management software) articles you may be interested in with tools like Trello and Monday:
Our Recommendation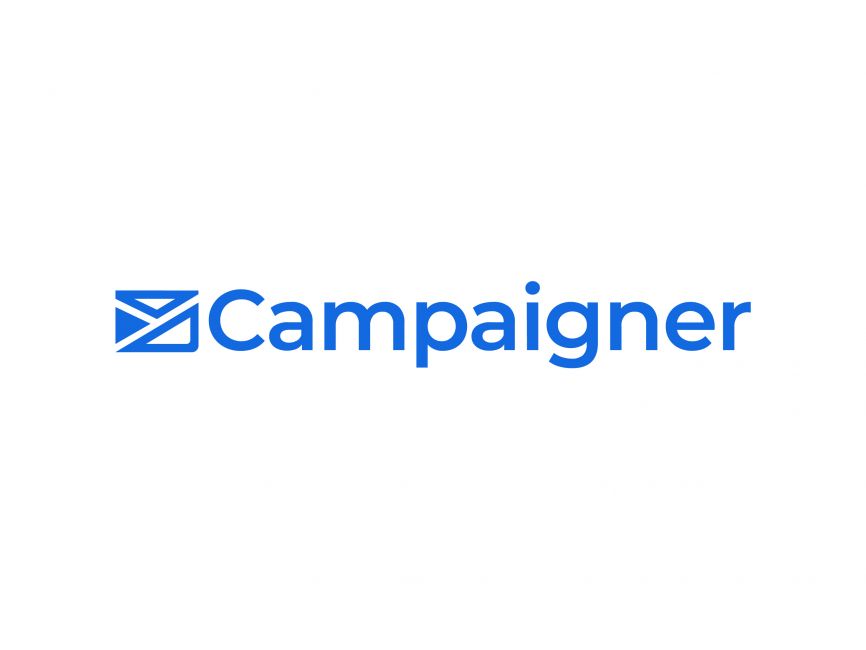 Have Your Heard of Campaigner?
Drive sales and revenue using advanced marketing automation, intuitive reporting and powerful personalization through email and SMS. Try Campaigner for free!
Start Your FREE Trial
We earn a commission if you click this link and make a purchase at no additional cost to you.