Last Updated on July 2, 2023 by Ewen Finser
Let me guess—you are a business owner, or about to be one, and you found this article because you're searching online for the best way to process digital payments.
You can't get paid if you can't process payments, now can you?
This Square vs Stripe comparison will help you get paid as efficiently as possibly!
Well, you've come to the right place! Full disclosure: I am not in love with all things technology.
I'm a business owner that sees digital payment processors as yet another start-up cost I need to incur on my way to making my millions. I'm also a writer with a business and sales background that loves researching and reviewing best-in-class products.
(My Summary Up Front): Stripe is the best choice for API and technical ecommerce integrations with the most options for payment customization. Square has much better in-person (offline) payment capabilities and is generally easier to setup online. While both fees are comparable for online purchases, Square is slightly less expensive for in-person transactions.
So, let's get started:
Main Differences Between Stripe vs Square
The main differences between Stripe and Square are:
Stripe only offers payment services for online business, whereas Square offers for online, physical stores, and mobile transactions
Stripe offers more third-party integrations than Square
Stripe is more suitable for international transactions with support for 135 and 47 currencies, whereas Square supports just 8 countries
Square is a better service for multichannel retailers, while Stripe is best for online native businesses

Recommended Pick

I'm Sticking with Square

While there are some decent alternatives, it's incredibly hard to beat Square with it's built-in payment processing, 24/7 support, use cases and industry leading integrations and expertise.

TRY SQUARE FIRST

We earn a commission if you click this link and make a purchase at no additional cost to you.

High Level Summary

| Feature | Stripe | Square |
| --- | --- | --- |
| Target User | Online and international businesses, those requiring developer tools | Small businesses, those needing affordable and accessible payment solutions |
| Pricing for Transactions | Cheaper for transactions under $50 | Cheaper for transactions over $50 |
| International Currencies | Widely available (135+ currencies) | More limited (8+ countries) |
| Payment Platforms | Online and card payments | Both physical and digital payments |
| Hardware Options | Two types of terminals | A wider array of POS and KDS hardware |
| Business Solutions | Advanced features, requires technical skills or third-party software for implementation | Payroll, marketing, online store builder, appointments, invoices, inventory management, and banking |
| Support for International Payments | Strong support | Limited support |
| Suitable for High Volume Businesses | Yes, more suitable | Less suited |
| Accessibility | Focused on developer tools | User-friendly, no need for technical skills |
| Availability of Funds | 7-14 days after sale | Next-day transfer options |

International Transactions: Stripe Outshines

When it comes to international transactions, Stripe emerges as the clear winner. Stripe supports over 135 currencies and operates in 47 countries. It allows customers to make payments in their home currency, and Stripe handles the currency conversion for a small additional fee.

In contrast, Square only supports transactions in eight countries and does not offer the ability to charge customers in different currencies. This limited global payment support can be a deterrent for businesses with a significant international customer base.

Online Customization: Stripe Takes the Lead

For businesses that prioritize online customization, Stripe offers a superior solution. Stripe Elements, a set of pre-built UI components, allows businesses with coding experience to design a unique checkout flow. Features such as credit card autofill and location-responsive input fields enhance the customer checkout experience.

Square, on the other hand, offers a free website builder, but it does not match the level of customization that Stripe provides. This makes Stripe a better fit for businesses seeking a highly personalized online checkout experience.

POS and Checkout Experiences: Square Excels

When it comes to in-person payment experiences, Square stands out. It offers an extensive range of POS options, from a small card reader that pairs with your mobile device to a full-fledged register with dual touchscreens. This flexibility allows businesses to accept payments in a variety of contexts, from traditional checkout counters to pop-up events or deliveries.

Stripe, while offering some hardware options for POS systems, does not match Square's breadth of in-person payment solutions.

Industry-specific Features: Square Wins

Square provides valuable industry-specific features for both retailers and restaurants, giving it an edge over Stripe. For instance, Square Restaurants users can create menus for in-person dining or takeout, track tables, and manage inventory. Similarly, Square Retail users can create barcode labels, offer discounts, and process exchanges.

Stripe, while providing a customizable checkout experience and support for international transactions, does not offer the same level of industry-specific features as Square does.

E-commerce: Square's Edge

Square offers a free website builder that lets users set up an e-commerce website without any coding knowledge. Restaurants can accept online orders for pickup or delivery, and businesses can embed Square's Online Checkout to accept payments.

On the other hand, Stripe does not offer a website builder. Businesses using Stripe need to build their own website or use one of Stripe's third-party partners, making Square a more straightforward choice for businesses looking to quickly establish an online presence.

Stripe vs Square Fees

Let's face it, sometimes it just comes down to dollars and cents. Here's how Square and Stripe stack up:

Stripe Pricing & Fees

Online transactions: 2.9% + 30 cents
In-person transactions: 2.7% + 5 cents
Manually keyed transactions: 3.4% + 30 cents
International card transactions: An additional 1.5% fee
Monthly fee: $0 for standard Stripe Connect, $2 per account for Stripe Express or Stripe Custom
Hardware: Chip reader at $59, Countertop and handheld reader at $249.

Square Pricing & Fees

Online transactions: 2.9% + 30 cents
In-person transactions: 2.6% + 10 cents
Manually keyed transactions: 3.5% + 15 cents
Invoices: 3.3% + 30 cents
Monthly fee: Ranges from $0 for basic plans to $69 for premium plans
Hardware: Ranges from $0 for the basic magstripe-only card reader to $1,479 for various hardware bundles.
What Are Digital Payment Processors?
Digital Payment Processors (DPP) are just as they sound: digital services that enable you to invoice and collect account payments from customers both in person and online.
This simple diagram from payroll blog Wagepoint shows where payment processors (or payment gateway) fit in the sales cycle: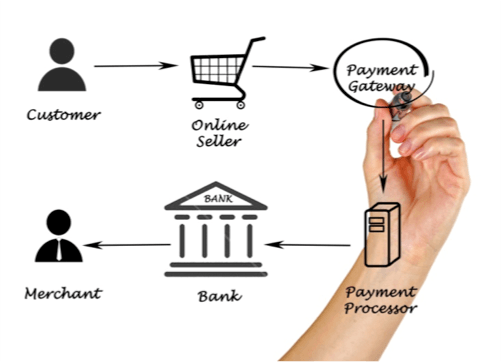 Who Uses Them?
There is no "typical" payment gateway customer for these kinds of processors; you see freelancers and small business owners use them alongside mid-size businesses and the enterprise sector.
With the prevalence of smartphones and tablet technology, these digital processors have become popular as the convenient, user-friendly, and cost-effective way to process transactions.
Why Are They Popular?
Many people love DPP because they are mobile, and much cheaper than the expensive digital payment processors used by big box stores.
How you use DDP technology depends on your business. Some cash-based businesses may only see charges occasionally, while others process hundreds each day.
An owner must consider the overall cost including projected transaction fees based on transactions, and the anticipated accessories and support they will need before deciding on a system.
Both companies offer digital payment processors among many other SaaS and hardware solutions, but to keep this article interesting and under 20 pages, let's just compare their digital payment processors.

Meet Square
About the Square Account Options
Square predominately markets to small businesses that want a digital processing solution or payment gateway like their larger counterparts without the big-time fees (monthly fee or transaction fee) they pay.
Known for their simple and straightforward pricing and design in comparison to Intuit GoPayment app, Square's "Make Commerce Easy" slogan says it all: their mission is to provide simple ways to process online payment methods using smart technology.
How It Works
The free Square magstripe reader (Square Card Reader) plugs into your smartphone or tablet allowing you to create a mobile point-of-sale all-in-one solution with your Square reader.
Using your smartphone or tablet, you download the free Square app and create your online storefront.
As a Square customer, accepting Square cash, they allow you to sell online on their site, with third-party e-commerce sites, and on your own site (using integrations for Woocommerce, Shopify, etc..). Since your items are embedded on your site, your customers don't have to leave to complete their transaction.
With all three options, you get next day deposits, can accept all major credit cards at one low rate, and you can integrate reporting and inventory with your offline sales.
What Does Square Accept?
Square accepts Visa, MasterCard, Discover, ACH transfers and the American Express credit card for the same low rate.
Features include:
Same rate for all major credit cards
Deposits as soon as the next business day
No monthly fees
Instant deposits available
No commitments or contracts
Chargeback protection
Full PCI compliance included
Payment dispute assistance
You can swipe chip cards (chip card reader)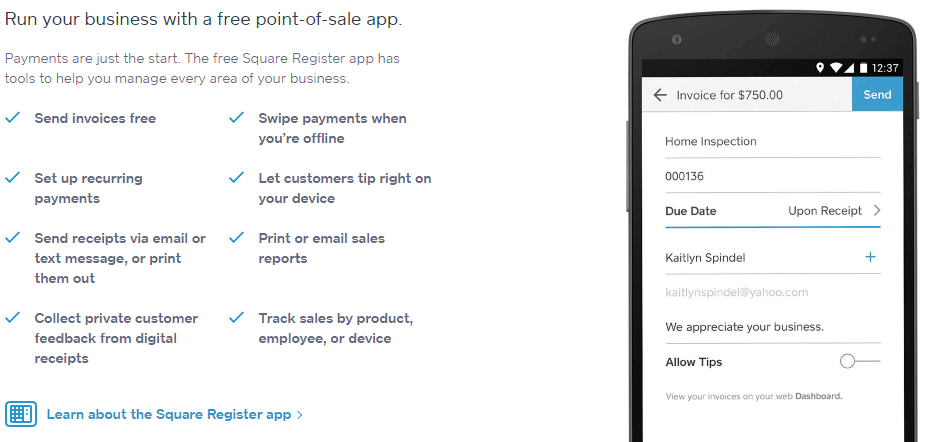 Here are other benefits Square includes for free:
Stripe
About Stripe Payment
Stripe is a digital payment processor initially built to create custom online payment solutions for developers.
Based in Ireland, the company operates in over 25 countries and allows both private individuals and large & small businesses to accept payments over the internet.
How Stripe Works
Stripe provides friendly APIs, or Application Programming Interfaces, that allow businesses to accept and manage payments using a mobile app.
They do not require customers to open a merchant account or set up a credit card payments gateway. Their credit card processing is based on enabling your app to take in-app payments and in-app purchases from credit cards through a form.
Stripe is known as known for its simplicity and ease of use.
Stripe claims on their website that:
Their success is measured on how little payments code a developer writes to process a transaction.
They have the best payment system flow on the web and mobile thanks to their customized "Checkout" that features an embeddable payment form that is optimized for conversions.
Their unified multi-sided platform supports new tools like Apple Pay and accepts 135+ currencies.
Here is something cool about Stripe: with one line of JavaScript, you can drop a customized form in your Stripe account, and it will work across browsers and devices, support new payment types, and speaks eight languages.
AppCoda, a leading tutorial site for app developers, gives a great tutorial on how Stripe works and uses this infographic to illustrate the flow of information: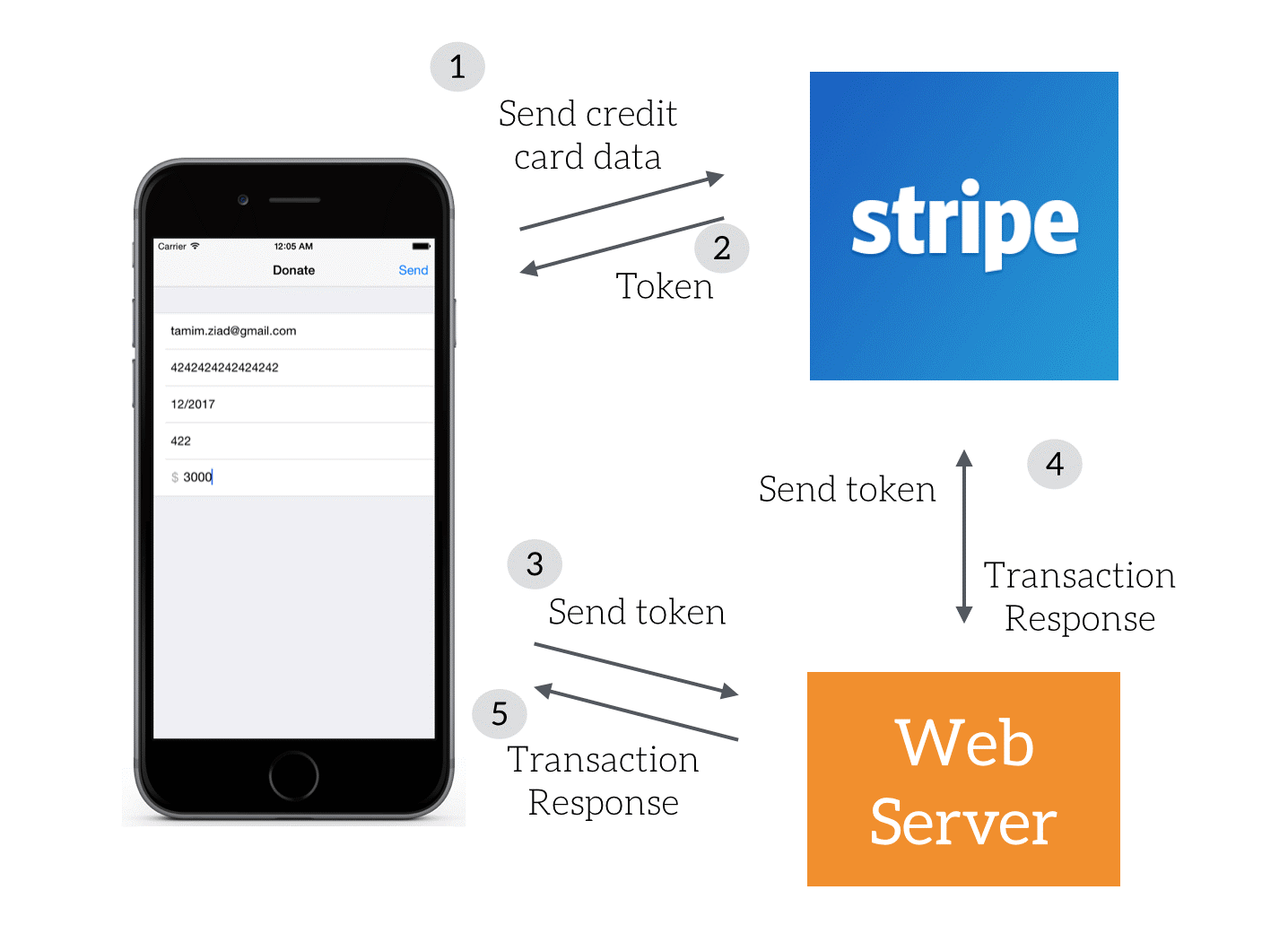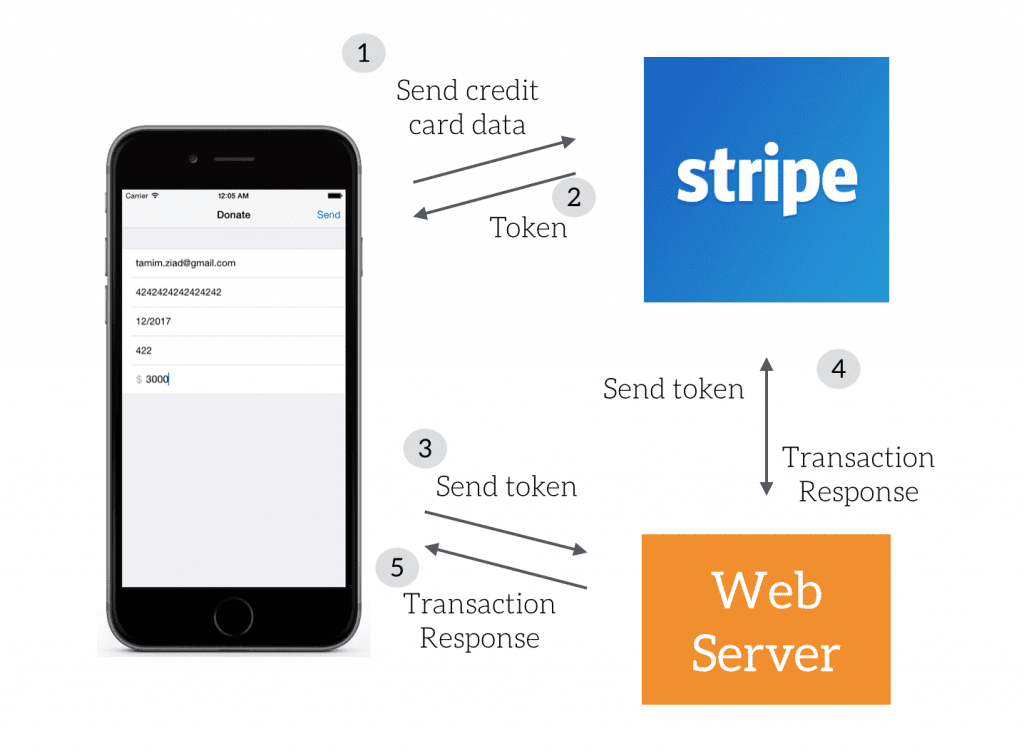 Your app collects payment information like credit card number, the expiration date on the card, CVC, payment amount and email from your payment form and sends the data to the Stripe backend by calling its API.
If the payment information is verified, Stripe sends you a token. This token signifies the credit card processing payment will clear but does not complete the transaction at that time.
Now your app will send the token to your private server to complete the transaction. Stripe does not complete the transaction through mobile devices due to security concerns, but instead provides a server code to implement the charging process.
Your web application sends the merchant e-solutions account token to Stripe to complete the transaction.
The server side sends a response back to the app about the transaction result.
Phew. It's a lot to digest for someone new to digital payment processors for the new digital wallet, but it helps you understand the difference between using Square's magstripe reader (card reader) to perform a transaction and manually entering a sale using Stripe.
Stripe has no setup, monthly, validation, refund, card storage or failed payment platform fees. In other words, no extra account fees other than per transaction.
You'll never have to decipher a complex statement because you know what you're charged in advanced based on your transaction history.
But Wait, There's More!
Its features include integrated mobile payments for iOS and Android, checkout, recurring billing options, and the ability to add promotional codes and discounts.
Accepted Methods of the Payment Platform
Stripe is a global digital payment processing solution, working with over 100 currencies, bank account of all types, as well as Bitcoin and local payment instruments like Alipay. Payment services are also accepted like AmEx Express Checkout, Android Pay, and Apple Pay as a payment option.
Stripe vs PayPal vs Square
While this article wasn't created specifically to discuss PayPal, it's worth mentioning here as it's the 800 pound elephant in the room for digital credit card processing and international payments.
How does PayPal stand our compared to Stripe and Square? PayPal offers better seamless online checkouts and simple digital payments, making it a good fit for pure ecommerce businesses OR freelancers.
Put simply, PayPal is the swiss army knife of payments. They tend to take a bit more fees, but they are a household name and generally can fit most digital use cases.
FAQs about Square vs Stripe
Question: Is Stripe better than PayPal?
Answer: Stripe and PayPal are really similar and offer similar pricing plans and fees, but it might be easier to work with PayPal it offers easier payment methods and supports large businesses, whereas Stripe is more for developers and people who process ACH payments on their own.
Question: Is Square Inc A Good Investment?
Answer: Square Inc is a very good investment as the company is constantly growing and helping small businesses to become large thanks to all the syncronization tools, marketing strategies and payment solutions they are offering.
Question: Is Stripe a secure payment method?
Answer: Yes, Stripe is a secure payment method, and PCI Service Provider Level 1, so you can rest assured that no one is going to steal any data or funds you are keeping in your account.
Question: What makes Stripe special?
Answer: Stripe is special because it allows you to easily create an account and start receiving or issuing payments very quickly no matter if you are a startup, large company or an individual who wants to use it as a savings account, without tedious documentation process some other companies require.
Final Thoughts on Square vs Stripe
Square is a good option for new business owners or those that don't process charge cards very often. It is scalable, reliable since it can accept payments offline, and easy to use.
For those unsure about how many debit card or credit card transactions (credit card payment) to anticipate, and aren't familiar with new technology, Square is the digital payment processor for them.
Stripe is the winner for more established businesses looking to tap into foreign markets by expanding their e-commerce platforms and e-commerce solutions. It accepts more than 100 currencies, features integrated mobile payments for iOS and Android, and is the best global payment processing option since it accepts over 100 currencies including Alipay, and Bitcoin.
It features and total integrations (such as a WooCommerce Stripe plugin) also win when stacked up against Square that is more simple and straightforward.
Both digital payment processors will get the job done; it just depends on how you use it and how vast your empire grows. Either one will help your business accept a credit card, close the deal, giving your customers a convenient, easy way to pay.
My Bottom Line Summary:
Stripe is a robust payment processing platform designed with a developer-first approach. It primarily caters to online businesses looking for a customizable checkout experience on their websites or sales applications. Stripe's key strength lies in its extensive support for multiple currencies, international payment methods, and advanced APIs for customization.
On the other hand, Square offers an all-in-one solution that combines Point-of-Sale (POS) systems, payment processing, and business management tools. It is particularly suited for brick-and-mortar businesses or individuals wanting a user-friendly platform that requires minimal technical knowledge. Square's POS options and industry-specific features make it a popular choice among small businesses.
Recommended Pick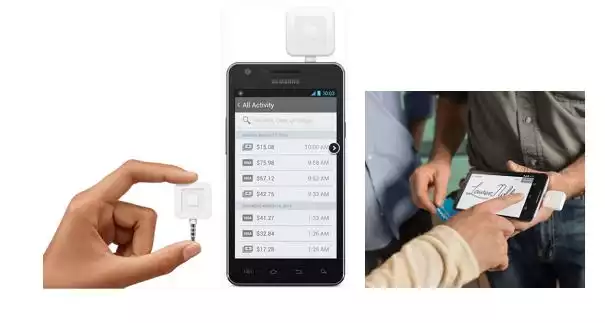 I'm Sticking with Square
While there are some decent alternatives, it's incredibly hard to beat Square with it's built-in payment processing, 24/7 support, use cases and industry leading integrations and expertise.
TRY SQUARE FIRST
We earn a commission if you click this link and make a purchase at no additional cost to you.
Related Comparison
: I've also compared a variety of peers to Stripe and Square (recurring payment tool) POS system as well. See below to see how these payment solution options compare directly.
Square Alternatives Compared