Last Updated on June 1, 2023 by Ewen Finser
A powerful, easy-to-use payment processor can make a huge difference to your revenue – our Braintree vs Stripe comparison can help you to find the best one for your business.
Braintree and Stripe unlock tons of payment options for your customers, and they're both highly customizable, so they will fit into your existing business branding. The question is, which one is better?
The bottom line up front: We like Braintree for straightforward reporting and fraud protection, but Stripe offers super-fast local and regional payment options.
Let's start by looking at the main features that set Braintree and Stripe apart.
Main Differences Between Braintree vs Stripe
The main differences between Braintree vs Stripe are:
Braintree doesn't have a mobile app, whereas Stripe does
Braintree has great fraud protection built-in, whereas Stripe offers advanced fraud protection for an extra cost
Braintree offers payment using PayPal worldwide, whereas Stripe offers more local/regional payment options in different countries
Braintree's reporting is straightforward to use, whereas Stripe's reporting may take a bit more time to learn
Braintree's customer service team can be slower to respond at busy times, whereas Stripe is fairly fast in terms of customer service response
The two are fairly close, but Stripe's fraud protection and reporting are not as straightforward to access as Braintree's – with some fraud protection being locked behind a paywall, and reporting being a whole other skill to learn to do. However, Stripe's customer service is slightly faster in response time, and it has a mobile app, which Braintree lacks.
While Braintree is part of PayPal and therefore unlocks PayPal payments across the globe, Stripe does offer a bit more in terms of local payment options. So, if you want to have every option available, Stripe may be the way forward.
The Similarities
There are a few similarities too:
They're both fairly close in terms of pricing
They both have a lot of advanced customization options available
They both allow you to offer a lot of payment options for customers
They both have a lot of integrations with other platforms
Now let's take a look at both of them in more detail.
What is Braintree?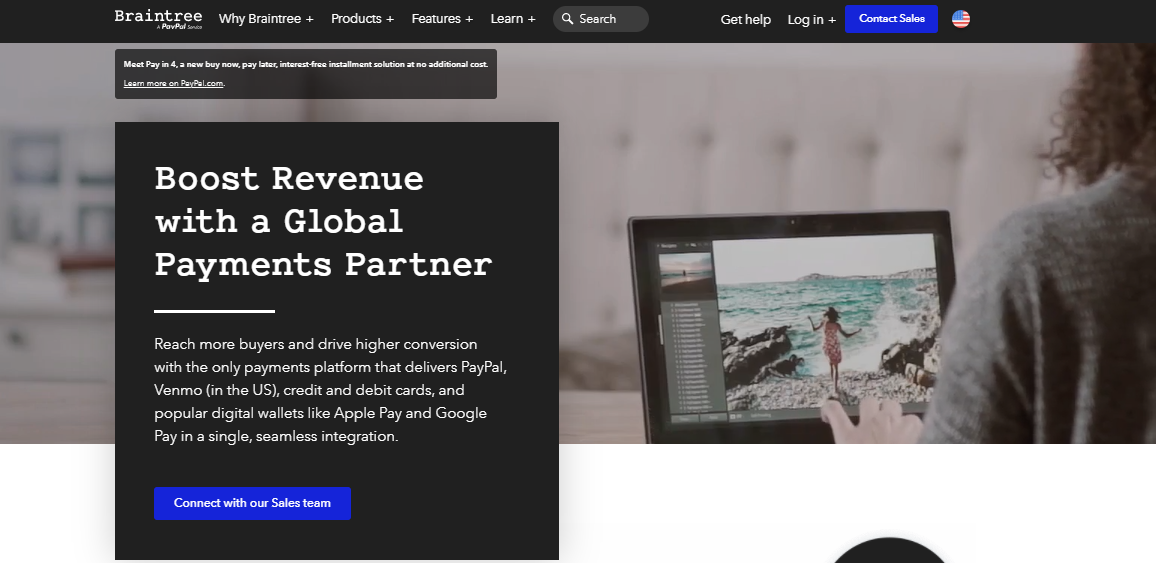 Braintree specializes in web and mobile payments. It was launched in 2007 and was acquired by PayPal in 2013.
Braintree offers everything businesses need to accept payments online, including merchant accounts and payment gateways. Customers can pay using PayPal, Venmo, Apple Pay, and Google Pay.
What is Stripe?
Stripe is a payment processor with a suite of tools for businesses. It was founded in 2010.
Stripe allows you to offer many payment options for your customers, including credit and debit cards, wallets (like Apple Pay and Google Pay), bank debits and transfers, buy now pay later options, and cash-based vouchers.
Braintree – the Main Features
Braintree has a Sandbox mode, which allows you to test out the main features of the platform. This is very simple to sign up for and requires no credit card details.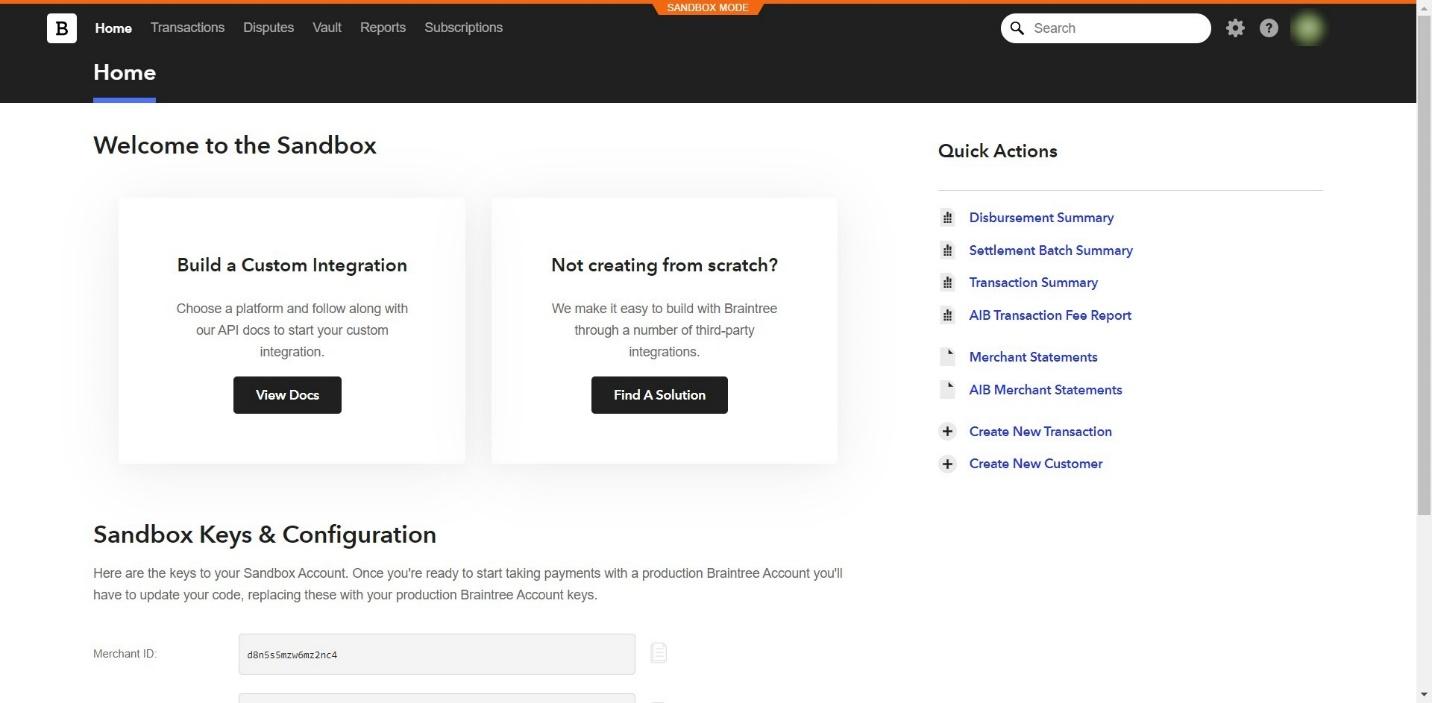 The Sandbox has its limitations of course, but it can still give you a basic idea of the features you can expect to find. It's fairly easy to navigate, which is great.
Braintree Direct
Braintree Direct is the simplest way to accept payments using Braintree. You can create your own custom API to integrate with your preexisting website, or you can use Braintree's drop-in UI.
These are customizable to a certain extent – you can choose from a light or dark theme, and on Android, the card form will automatically adjust to the base app's theme. For the web form, you can apply custom CSS to match your site.
You can accept cards, PayPal, and wallets like Venmo, Apple Pay and Google Pay. This enables you to make the most of fast checkout processes, like PayPal One Touch. Here's the full list:
Visa
Mastercard
Amex
Discover
JCB
Maestro
UnionPay
Elo
Hiper
Hipercard
PayPal
Local Payment
You can also set up repeat payments, securely storing billing information, so if you have a subscription-based business, Braintree can take care of this for you.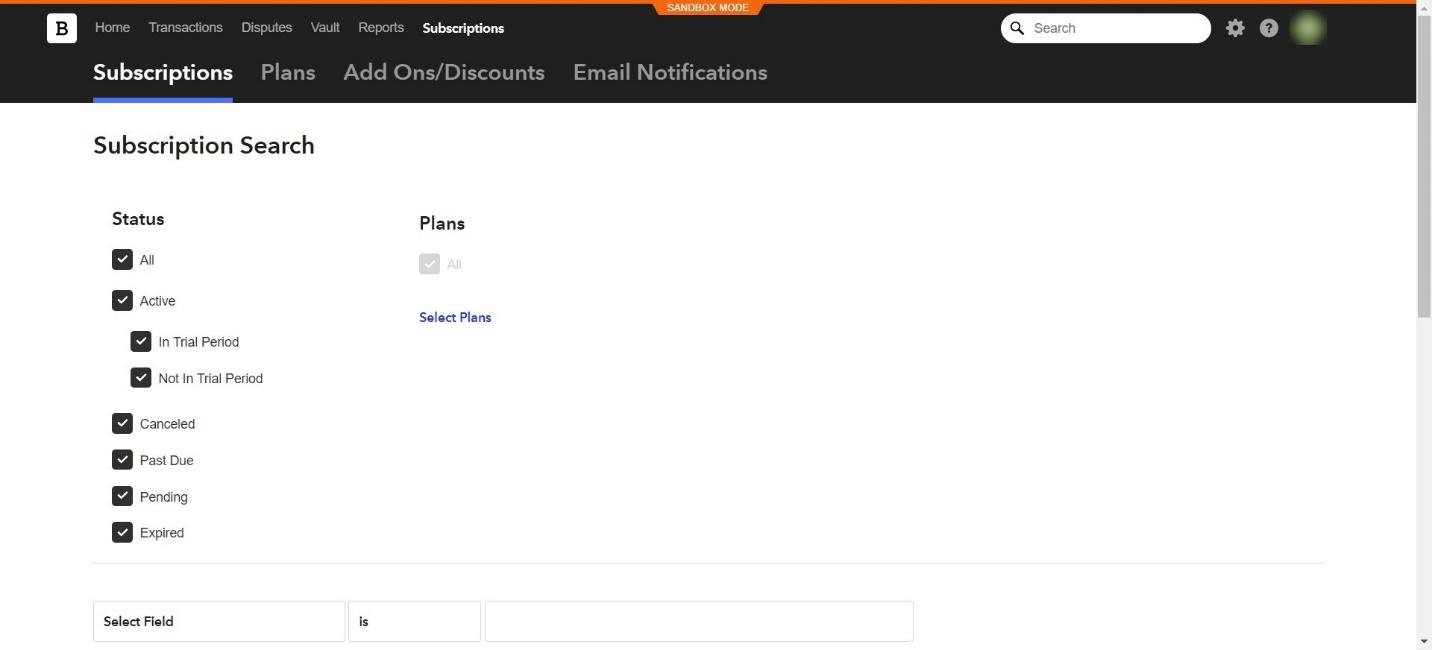 You can easily deal with disputes using Braintree – you can view which disputes need a response, which are under review, and which are complete. You can run reports on these at any time too.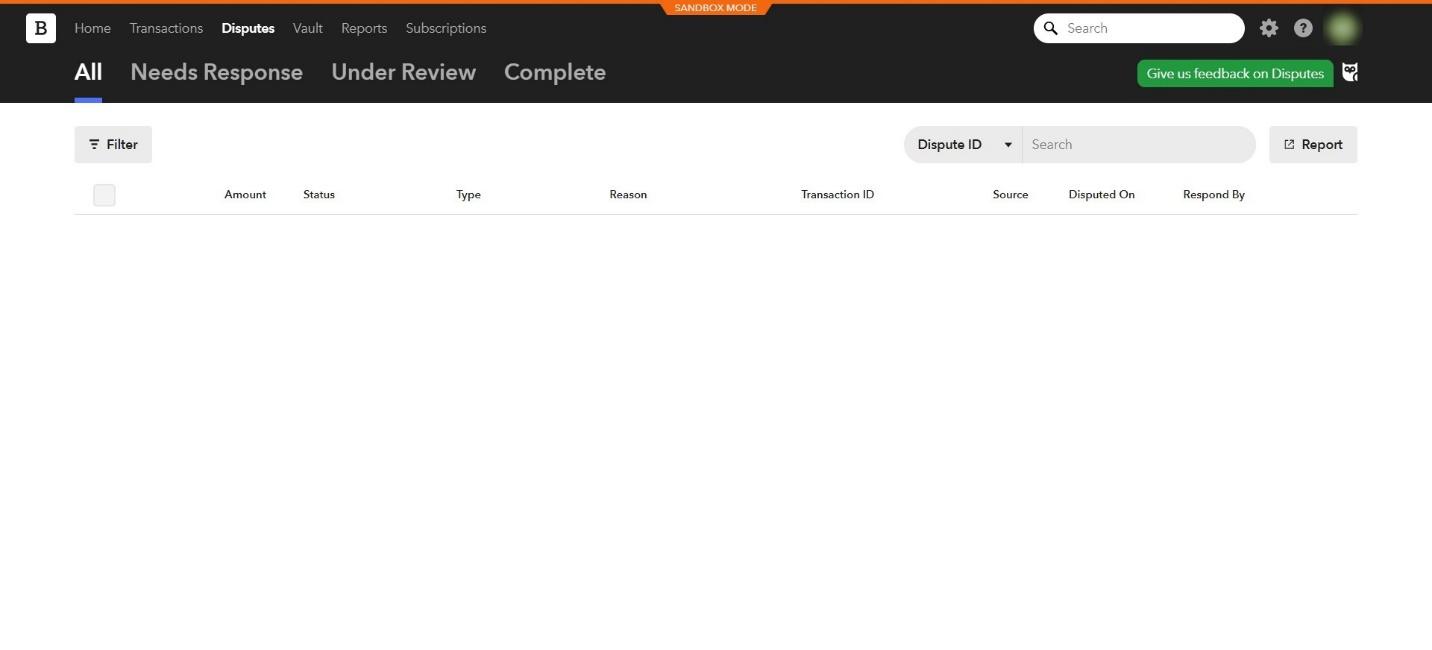 You also have access to the Account Updater – this automatically updates changes to card details (like expiration dates) to help maximize sales. This is a really useful tool, as it stops your customers from having to re-enter their CVV each time and can help to claw back some potential lost income.
Braintree Extend
The other option is Braintree Extend. New businesses who are unfamiliar with payment gateways may find this to be a bit too complex to start with, but established businesses could make the most of the more advanced tools this has to offer, including rewarding customers for repeat purchases and offering customer incentives.
This also allows you to create a smooth check-out process, simplifying what could normally be a complex process for your customers. For example, a transaction that can take multiple steps normally can all be done within your platform, saving your customer time and hassle.
In-Store Payments
If you want to offer in-store payments, you can do this with Braintree. This is a flexible service that can be tailored to your needs, including card and contactless payments. If you don't have the hardware to accept payments, you can use their PayPal Here card reader, which can be integrated into your mobile POS app.
Payouts
You can pay staff, claimants, freelancers, and sellers around the world using the Braintree + HyperWallet integration. This is helpful if you want to run everything via a familiar platform, although it does cost extra.
Fraud Prevention and Security
Braintree has some great fraud prevention features built-in, like 2-Step Authentication. They minimize chargebacks, reduce false positives, and use customized filters which can help you to stay one step ahead of evolving fraud tactics.
Customer data is kept safe in the Braintree Vault, which uses multiple encryption keys, which makes it harder for data thieves to access this information. Passwords are never stored in the database directly, and Braintree regularly observes the activities of employees, customers, and vendors.
Reporting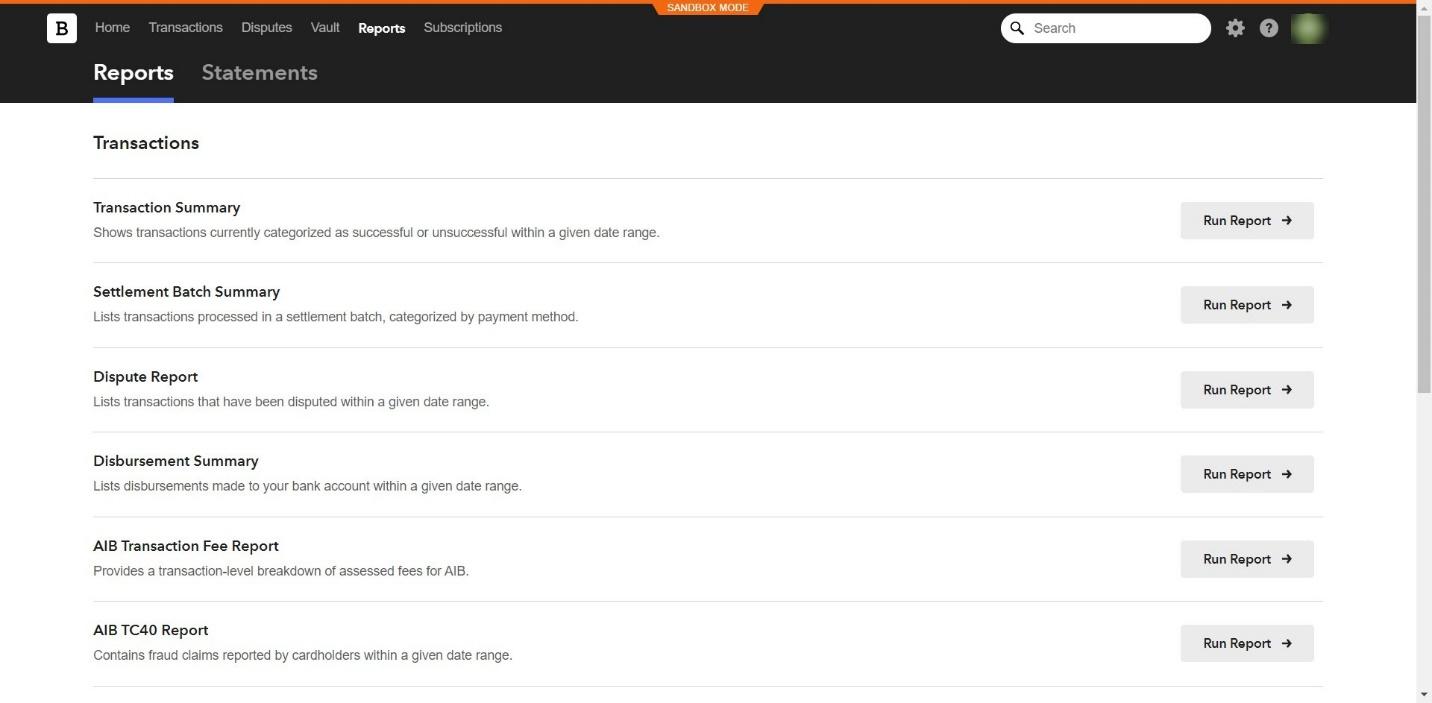 You can run the following reports:
Settlement Batch Summary
Dispute Report
Disbursement Summary
A/B Transaction Fee Report
AIB TC40 Report
As well as that, you can:
View information on expiring cards
Export customers to a CSV file
Export customers and payment methods to a CSV file
Export customers and addresses to a CSV file
It's pretty easy to run reports with Braintree – just head to the 'Reports' section, then click 'Run Report' – it's very simple. You can apply filters to your reports, including card type, created date, settled date, and more. You can analyze decline rates and receive real-time information on events as they happen, too.
Integrations
Braintree offers several integrations including:
3DCart
Yodle
Magento
Salesforce
Yahoo! Small Business
Zapier
Some of these integrations are locked behind certain price plans, so it's worth checking their full integration list.
Stripe – the Main Features
Let's take a look at what Stripe has to offer.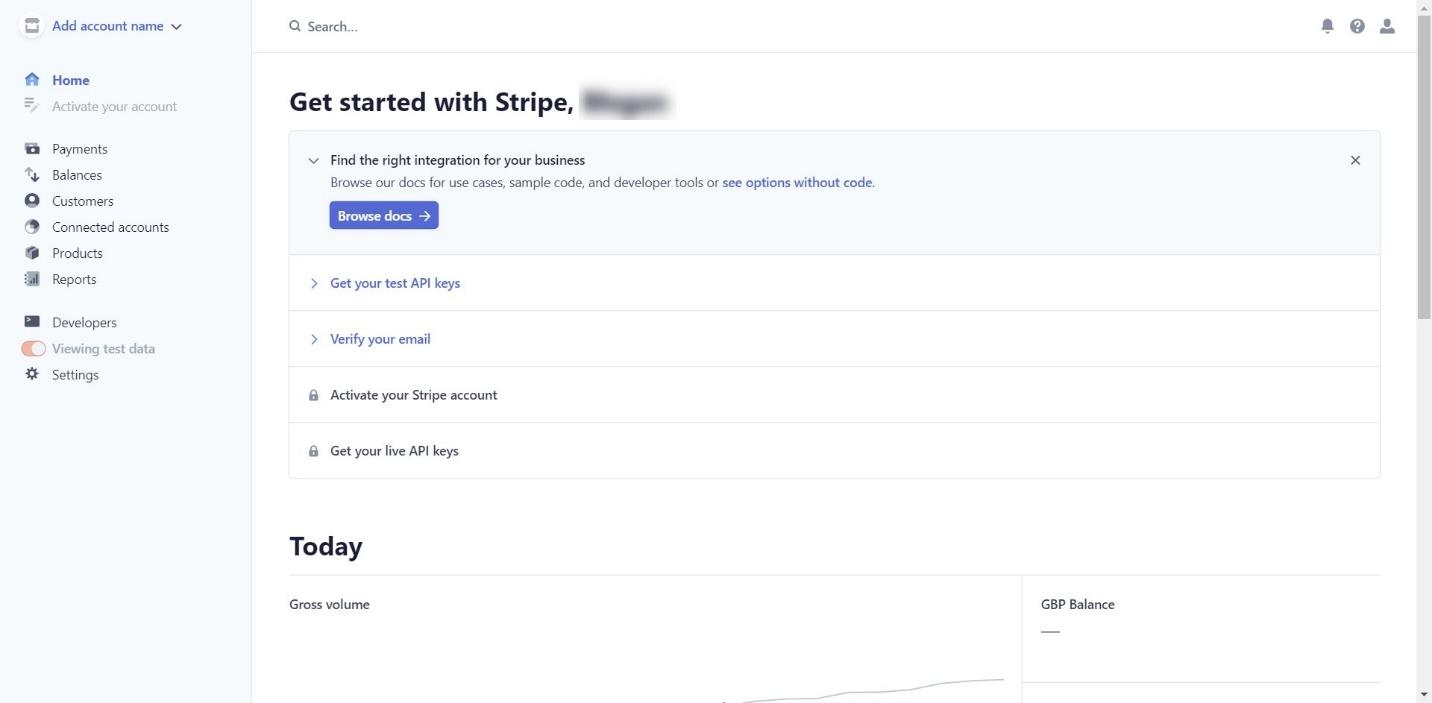 You don't need to input any payment details to sign up to Stripe – it takes moment to set up an account, and it's easy to navigate your way around it. You'll be limited in terms of testing out the platform before you start making sales, but you can still get a feel for how it works.
Payments
Stripe is a powerful payment processor, and you can offer the following payment options for your customers:
Visa
Mastercard
Maestro
American Express
CB
Alipay
Apple Pay
Google Pay
Microsoft Pay
Click to Pay
WeChat Pay
Bank debits and transfers
Bank redirects
Klarna
OXXO
You can easily take your business worldwide by accepting payments from 135+ countries, although charges can vary for this.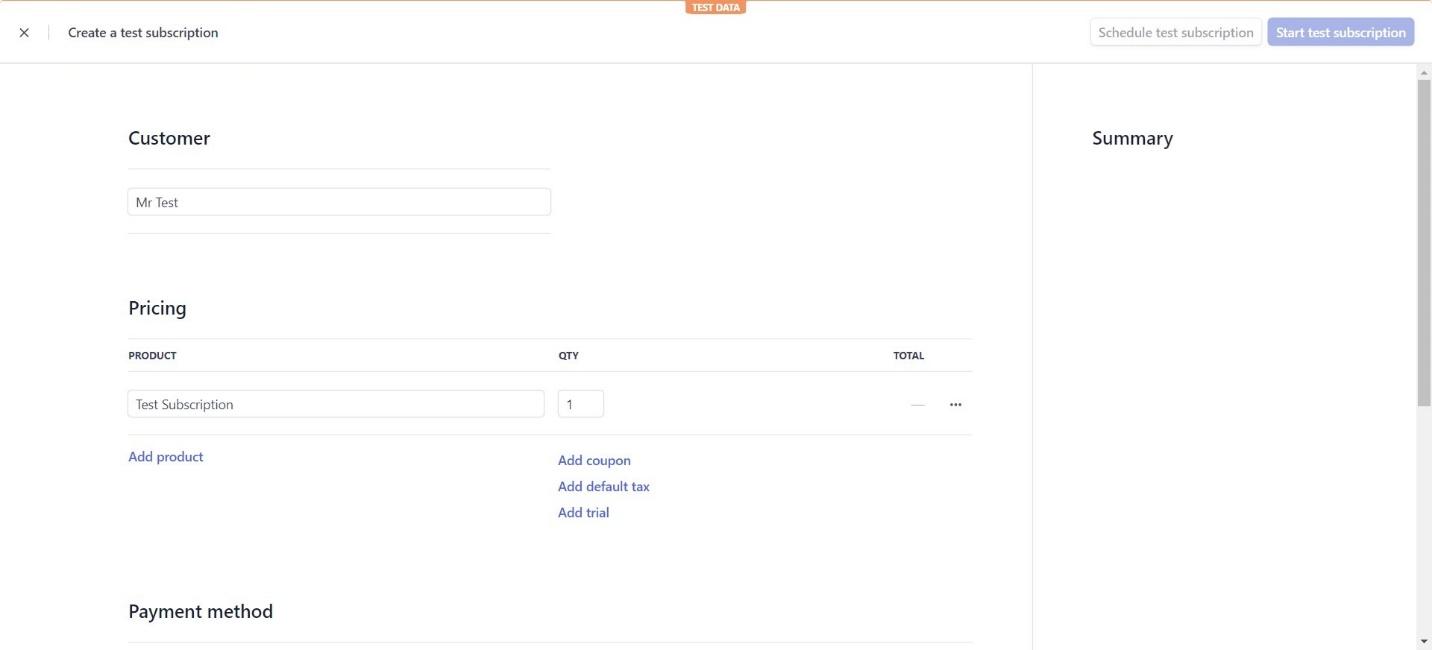 You can offer subscription and platform payments, with flexible billing. Like Braintree, Stripe allows for automatic updates for expired cards.
It also quickly allows your customers to retry failed payments, as well as allowing them to manage their own payment information.
What is great about Stripe is the flexibility – you can create your own personalized email receipts, landing pages, and invoices, you can send email reminders, you can send coupons and free trials – there are lots of features to take advantage of.
You can even create and distribute your own virtual and physical cards for payments, but this comes at an extra cost.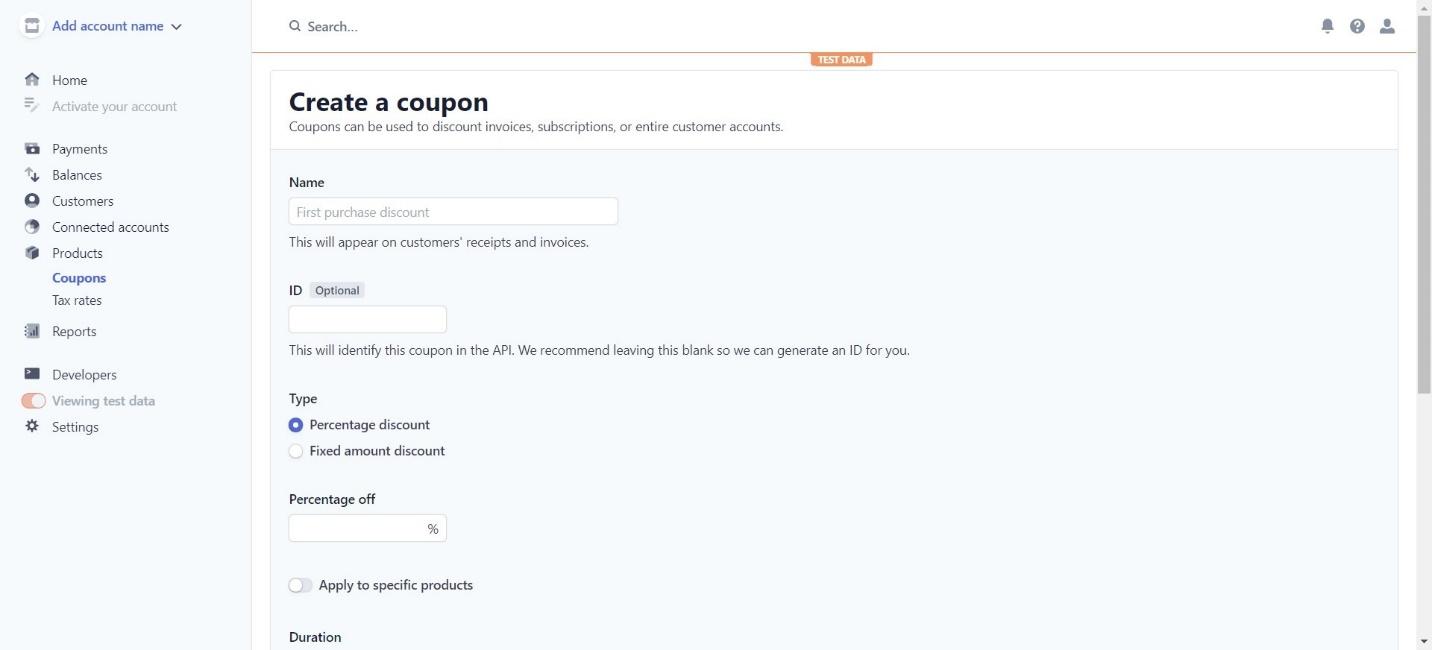 Like Braintree, Stripe is a lot easier to use if you have a developer on your team. There are programmable APIs and tools available to make payments work smoothly for your business. It can be used if you're new to eCommerce, but you may take longer to learn to use it.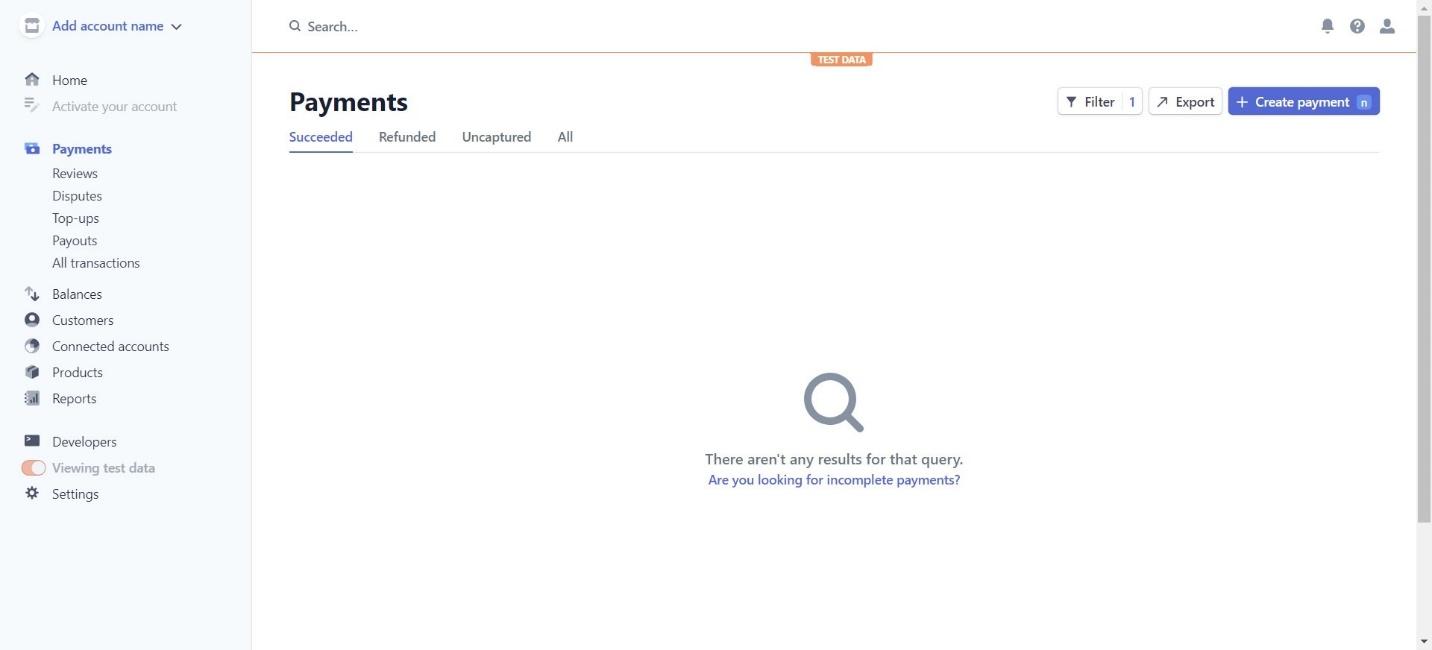 In-Store Payments
Stripe's Terminal app allows you to take payments in-store using a device like a mobile or a tablet. This comes at an extra cost but is simple to set up, and integrates with the rest of the platform. If you have both a physical store and an eCommerce store, this could work well.
They also offer hardware for physical sales with their Stripe card readers. These provide end-to-end encryptions and allow chip cards as well as contactless payment methods.
Payouts
Stripe offers a payout service, including an onboarding service for new users. You can accept payments on your users' behalf, as well as split payments, transfer funds, and send money. You can quickly and easily send out payments to freelancers, for example, with payments processed quickly.
This is done within the main Stripe platform, meaning you won't have to worry about using a different service.
Fraud Prevention and Security
Stripe has several fraud prevention and security features in place. Their fraud prevention service, Radar, has several tools to protect you and your customers. It helps to detect or block fraud (whilst avoiding accidentally blocking legitimate customers) using algorithms that adapt to changing fraud patterns. You can set custom rules for this if you have a developer on your team.
Reporting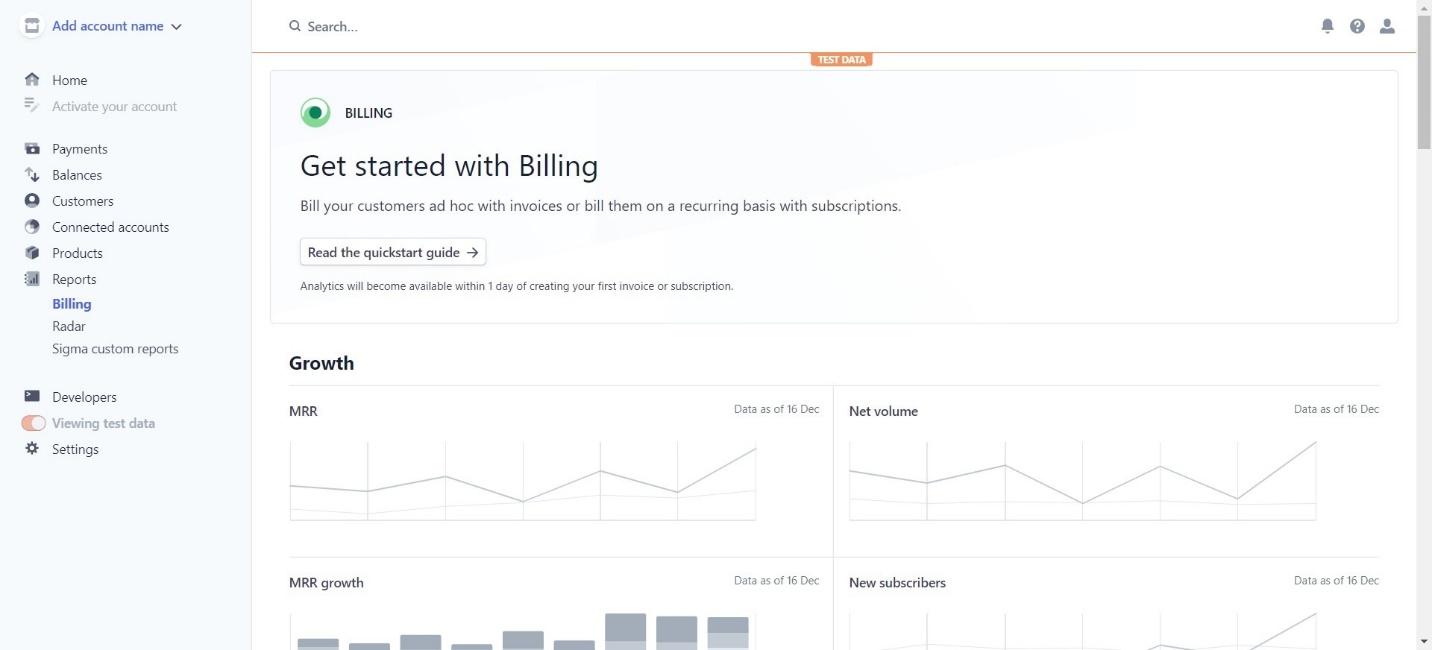 Reporting is pretty easy with Stripe. You can see an overview of your invoices, net volume, and new subscribers, and there is a handy quickstart guide to learn the ropes.
Then there's Stripe Sigma – this offers very in-depth, customizable reporting that allows you to dig deep into sales data. You can figure out how to identify customers who are likely to churn this year, work out which geographical locations give you the most revenue, look at the most popular products month-by-month, and so on.
You can share this information easily with your team, too. Sigma has a bit of a separate learning curve, so you'll have to be prepared to train yourself (or a team member) on how to use it.
Integrations
Stripe offers a lot of integrations, including:
Mailchimp
Squarespace
Magento
WooCommerce
You can see a full list of their integrations here.
Mobile App
Stripe has a mobile app, which gives you a few basic tools on the go – you can view your dashboard, view payments, and see recent payouts.
Braintree vs Stripe – Support
Let's take a look at how they stack up in terms of support.
Braintree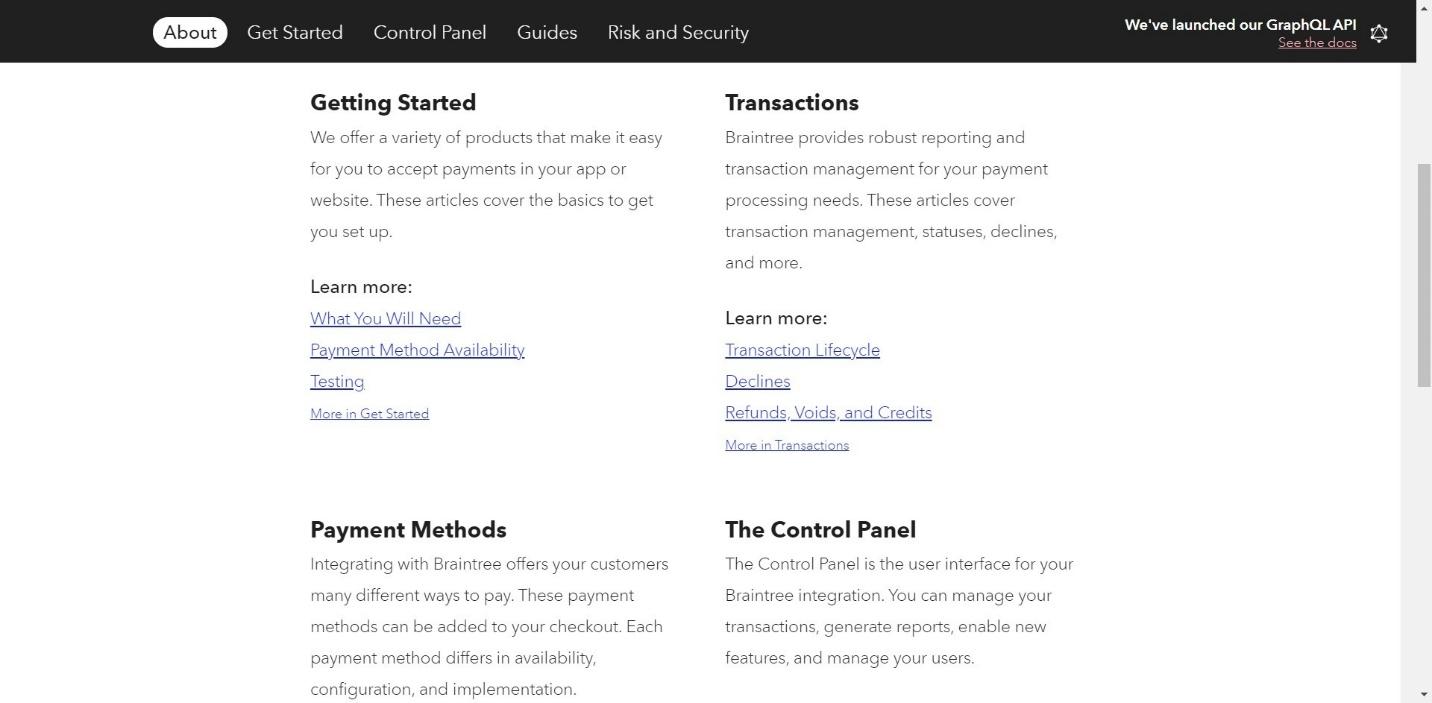 Braintree has a selection of support articles, as well as a blog with up-to-date information about topics like payment options and cybersecurity.
If you need support, you have to submit a query on their website and wait for a response, or you can call them. Response times can vary, especially at busy times of the year, which is something to keep in mind, although the customer service team are friendly.
Stripe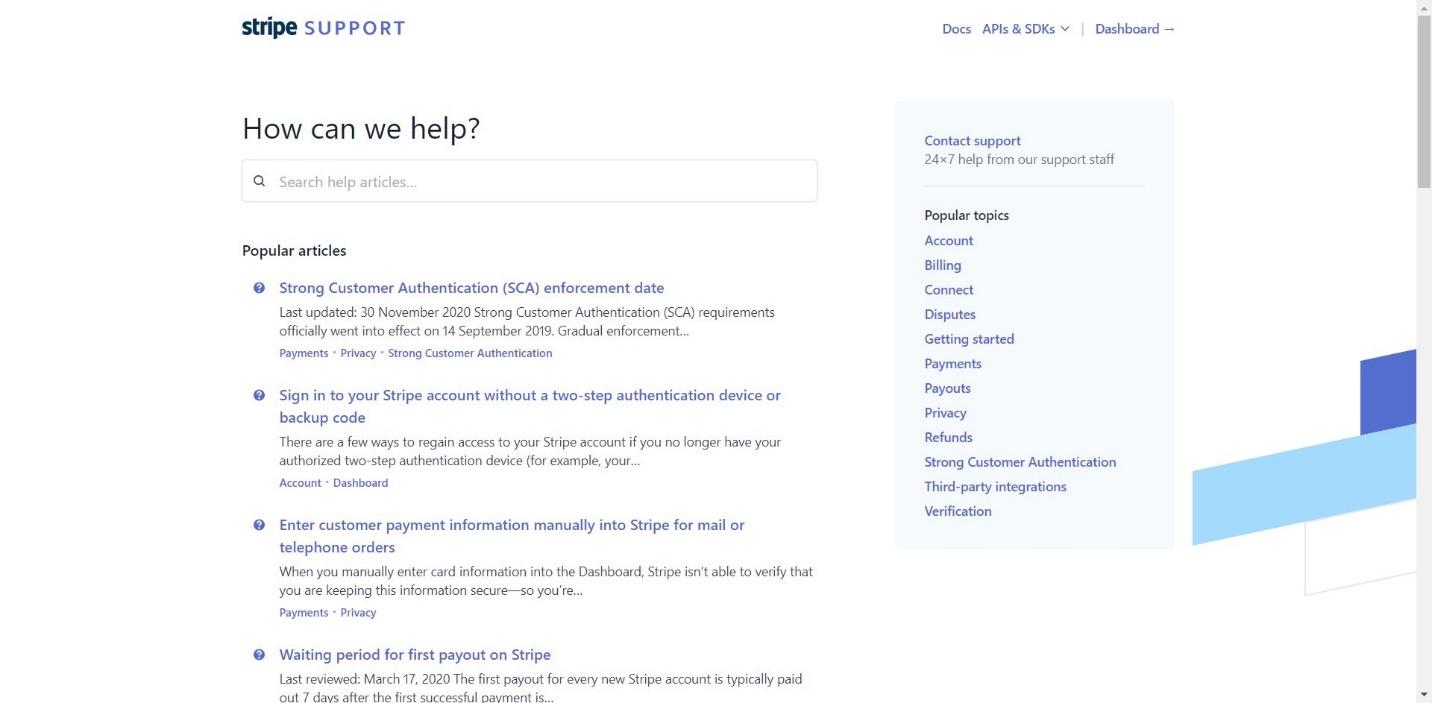 Stripe has a knowledge base with articles for specific queries. If you need further support, you can contact them via live chat, phone call, or email. The Stripe customer service team is very responsive and gives you an estimated response time when you open up a new query.
Braintree vs Stripe – Pricing
Now let's compare their price plans.
Braintree
Braintree's basic pricing scheme stands at 2.9% + $0.30 per transaction. This gives you:
Merchant account and payment gateway
Basic fraud tools
Data encryption (via the Braintree Vault)
Phone and email support
Data migration assistance
All available regional payment methods
Reporting
Recurring Billing
Third-party integrations
Advanced fraud tools
Integration support
Interchange plus pricing options
There are some caveats, however – for example, an additional 1% fee applies to transactions presented in any non-USD currency, and a flat $15 fee is assessed for each chargeback. You can find out more on their pricing page.
You can pay extra for certain Braintree services, like the Account Updater, 3D Secure features, extra fraud protection, and Kount Custom (which allows you to take more control over fraudulent transaction checks).
One of the downsides to Braintree is that you may find that you get hit with charges from time to time, and it can be difficult to work out exactly what the cost will be month to month.
Stripe
Stripe's basic pricing is 2.9% + $0.30 per transaction. This gives you:
Tools to build optimized checkouts
Global payments
Security and compliance
Fast, predictable payouts
Real-time reporting
24/7 phone, chat, and email support
There are several extra charges, with more charges for in-person payments, for example. You can see more about this on their pricing page.
Like Braintree, it can be difficult to work out how much Stripe will cost you in real terms, until you start to get payments in. This is especially true if you are expecting payments from around the world.
Braintree vs Stripe – Pros and Cons
Here's a quick look at our best and worst features of each platform:
Braintree
Pros
Flexible and customizable
Offers a free demo to try out first
Quick and easy to run reports
Can offer many payment options for customers
Cons
It can take a while to get a response from customer services
Charges can be confusing
Stripe
Pros
Very customizable
Lots of options for payment including custom subscriptions
Easy to sign up and try out
In-depth reporting available
Mobile app available
Cons
Charges can be confusing
Reporting may take a while to learn to use properly
Alternatives to Try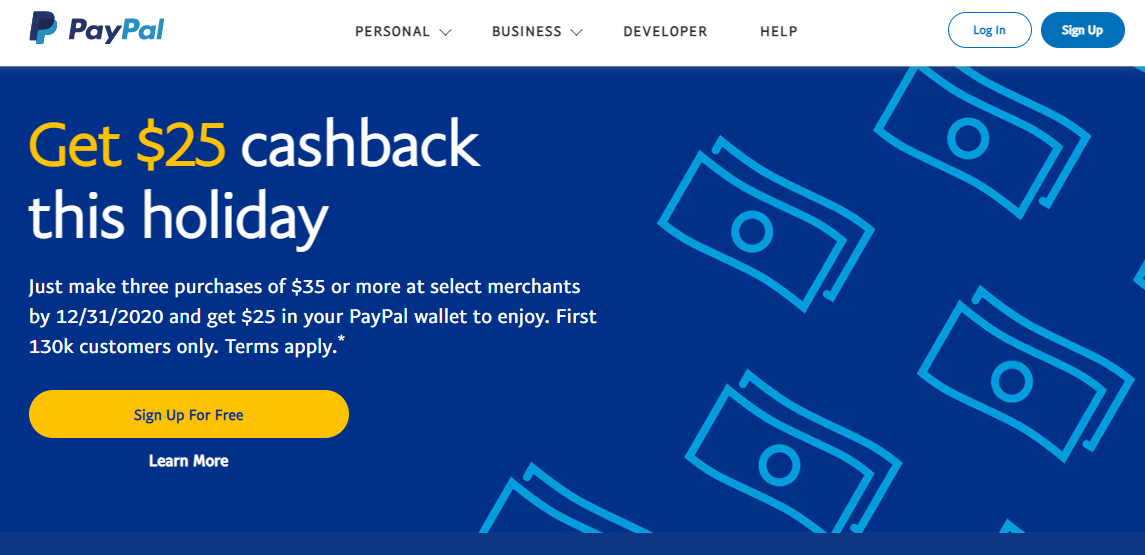 Want to keep looking? There are a few alternatives you can check out:
PayPal – this is a hugely popular choice, and with so many customers having PayPal accounts, it offers a fast and simple checkout process.
Square – this is a good choice for multi-channel sellers. You can find out more about it in our Stripe vs Square comparison.
Authorize.net is another good option with great fraud prevention. You can read more about it in our Stripe vs Authorize.net comparison.
FAQs
Question: Does Braintree have a mobile app?
Answer: Not at the time of writing, no.
Question: Which companies use Braintree?
Answer: Several big companies use Braintree, including Uber, Airbnb, Coursera, Patreon, and Twilio.
Question: Which companies use Stripe?
Answer: There are a lot of big companies that use Stripe, including Reddit, Udemy, Lyft, Stack, ASOS Marketplace, and Kickstarter.
Question: Do I need to pay monthly fees for Stripe or Braintree?
Answer: No, there is no set monthly fee – you pay per transaction instead.
Our Final Thoughts – Which is Best?
This is a tricky one to call, as it depends on what you're looking for.
If you want something that will offer stable, safe payments for your customers, Braintree is great. However, you're sacrificing having a mobile app and having quick access to customer services.
Stripe is great if you want to offer all possible payment options out there. It's fast and fairly easy to use. The downside of Stripe is that some of their processes are locked behind extra payment, and the reporting isn't as easy to use as Braintree's.
If we had to pick … we'd pick Stripe for the customer service and flexibility it offers. But Braintree is excellent too.
We hope this has helped you to find the best payment processor for you!
Further read: