Last Updated on January 11, 2023 by DMEditor
First of all, a Nutcache vs Asana debate is a tricky one for several reasons. For example, both Asana and Nutcache are not exactly project management software solutions. They both lack some project management-centric features such as Gantt Charts commonly found in the best PM tools as Basecamp.
Second, Nutcache and Asana are not exactly direct competitors.
Because Nutcache is more project-centric and Asana more task-oriented, directly comparing the two for use in a similar project/task might not yield the best results you'd hope for.
Those are just two differences between Nutcache and Asana that makes each unique as well as some of the best team collaboration software solutions 2020 has on offer. So we can compare them on this ground—team collaboration and some more features.
Yet, to really understand what each collaboration tool does, we would need to properly define Asana and Nutcache.
Bottom Line:

Purely for project and team management, the more robust and scalable solution

is clearly Asana here

. Best of all, you can start with their free plans and easily

upgrade to premium plans

(

recommended if you already have a team of 5+ people

).
The Canadian firm, Dynacom Technologies initially launched Nutcache as a simple invoicing solution for small businesses in 2013. Since then, they have added more features, integrations and improved usability to appeal and help solopreneurs, SMBs, as well as larger enterprises to streamline various aspects of product management.

More specifically, the cloud-based collaborative product management tool will help you and your team with collaborative project boards (uses visual organization based on lists, colors, and cards), billing and invoicing capabilities, project dashboards, time tracking, reporting, as well as task tracking capabilities.
Clearly, Nutcache is working towards becoming one of the best project management software solution in 2018 and beyond with an emphasis on team collaboration and expenses management.
Asana, on the flip side, is more of a workflow management tool than an all-out project management software solution. It emphasizes tasks management and you can use it in an ongoing project to track and account for project details as opposed to the all-in-one PM tool leanings of Nutcache.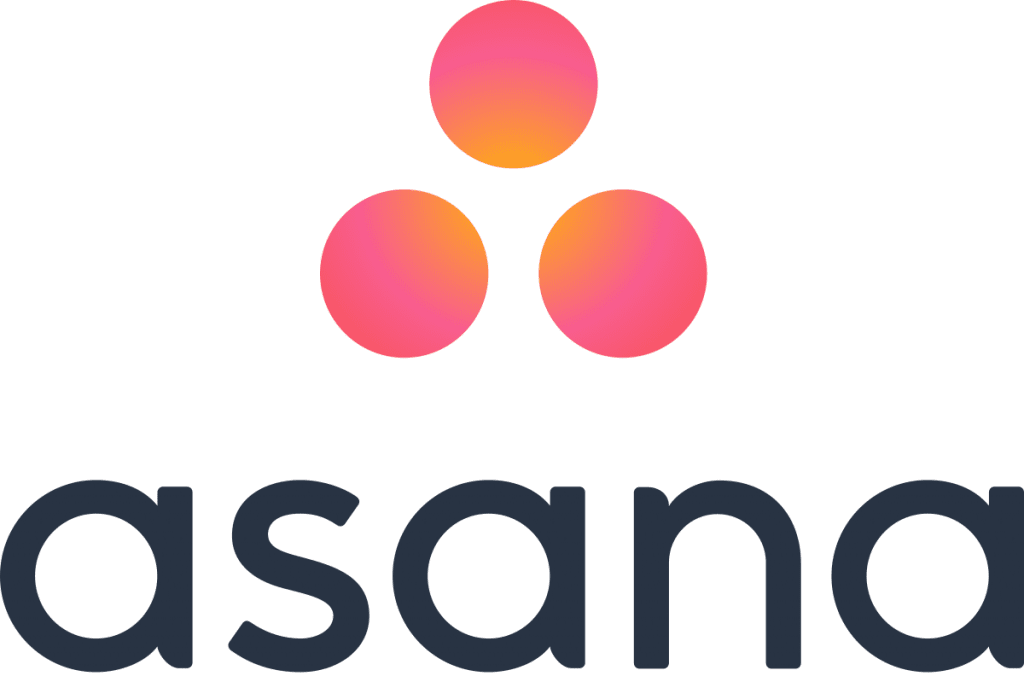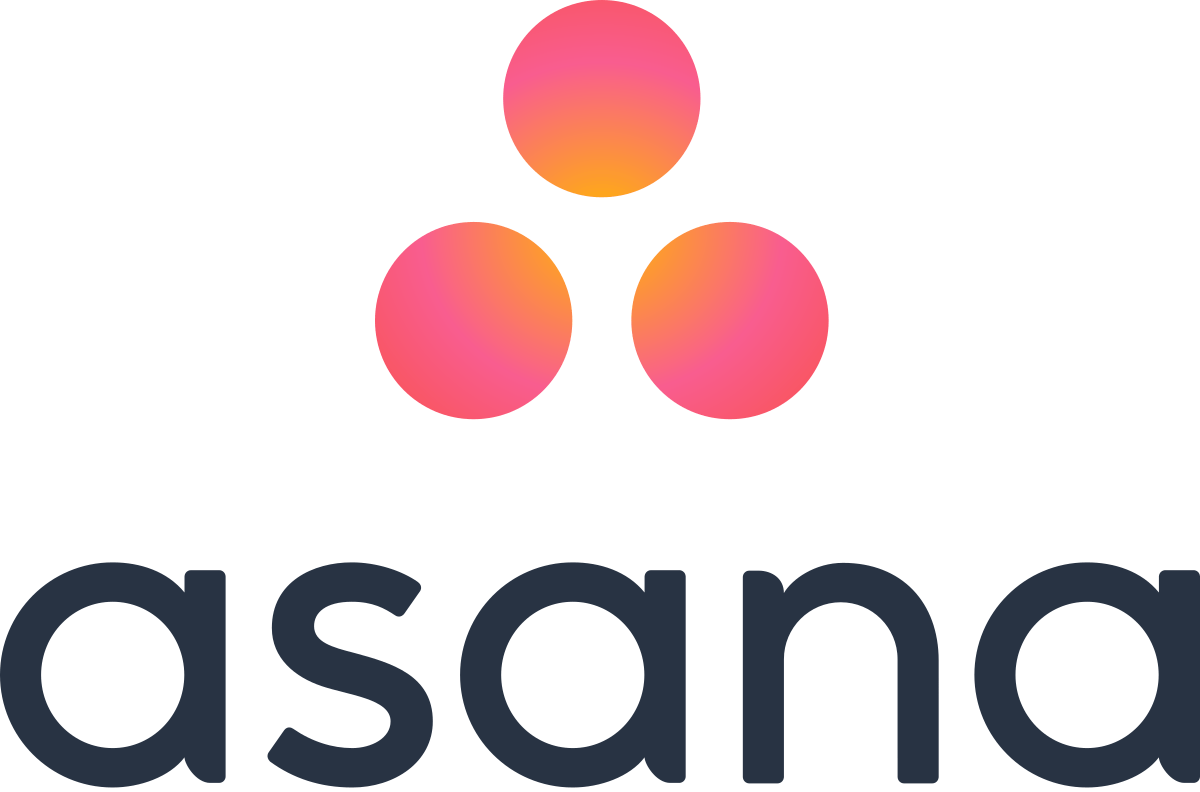 Asana is popular. And that is perhaps because of its clean UI and intuitive tools (for project-management-aware teams, anyway).
More importantly though, Asana lets teams collaborate in multiple projects, taking on multiple tasks at the same time and all in one place. Users have more or less equal powers to access project tasks and edit them as they like.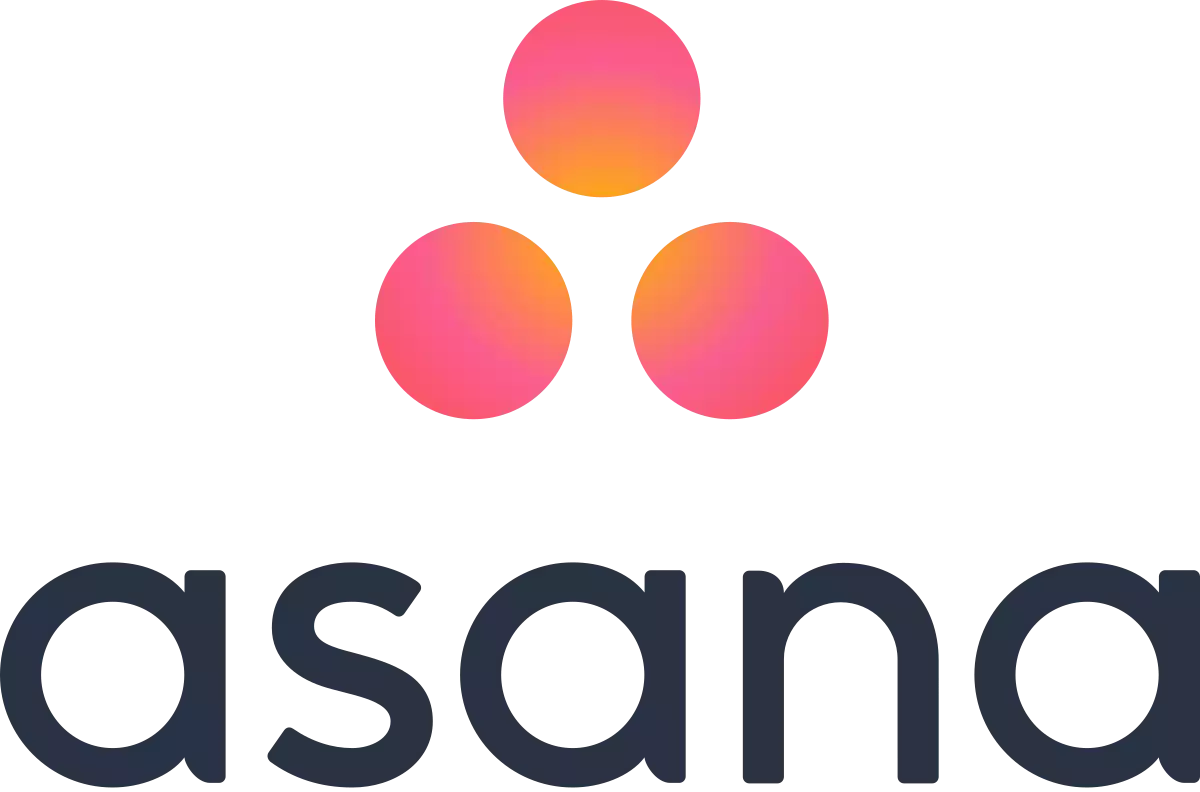 Why Go With Asana Here?
Satisfying to use, integrates with everything, and scales as much (or as little) as you need. This is why Asana is one of the leaders! Also why WE use it for content management in our business.
Try Asana First
We earn a commission if you click this link and make a purchase at no additional cost to you.
Asana is web-based and every team member has to have an Asana account to access the team collaboration platform built-in.
Now, here is a Nutcache tutorial and Asana tutorial to get you up to speed in a few minutes. After learning how Asana works or how Nutcache works, we can then skip the two collaborative tools' similarities and head straight to Asana and Nutcache differences—what truly makes each unique:
How to use Nutcache tutorial:
How to use Asana tutorial:
Nutcache vs Asana: Getting Started
As a task management tool, Asana is a flexible tool you and your team can use to create rules of engagement in an ongoing project unlike a more PM-oriented solution such as Nutcache.
What that means is, in the latter, you will need to have rules of engagement ready before starting a project.
For example:
You can just jump into an ongoing project and start using Asana to manage workflow by assigning different tasks to different team members. With Nutcache, though, you will need to first agree on what types of project you are to engage in: Kanban, Agile, Scrum, etc. Each team collaboration methodology has a unique set of rules to engage in.
Nutcache does support all three and more while Asana emphasizes support for teams using Kanban methodologies.
However, Nutcache does a good job of ensuring the several methodologies do not cramp the user interface as it might be expected. Once you choose your preferred project methodology, you'll only have tools and an interface specific to that choice.
For example, if you choose Kanban, the method of visualizing work in one place, all work in progress (WIP) and work due, you can view both in Board view. Boards are interfaces that use columns containing different tasks or entire task lists that you can drag-and-drop around your schedule or move along a list to reflect which tasks you need to be prioritized.
Asana vs Nutcache: Support
Naturally, both collaborative software solutions will require some time to master—despite the considerable efforts both have made in making their user interfaces seamless and easy to use and follow up.
To chunk the learning curves down, both offer online training and email support with all pricing plans. Phone support is reserved for the enterprise plans. You can find the Asana guide and Nutcache knowledge base (including Nutcache YouTube channel) on their respective official websites, too.
Nutcache vs Asana: Ease of Use
Asana is particularly flexible, which might mean projects can get a little too diverse.
Since each team member can add and edit public/team-wide tasks, it can get chaotic pretty fast and furious when everyone is not well-aware of what to do so as not to mess the entire team progress or overburden some members. Also, to know when to stop adding more tasks when ongoing tasks are yet to be completed.
With its more advanced project management tools, Nutcache can also feel overwhelming pretty fast. And unlike Asana which uses Tags, an advanced search tool, and dedicated files folder to make it easy to find tasks you are interested in, with Nutcache you'd have to dig in to make the finds on your own.
So neither is exactly intuitive to use. But, with a bit more extra effort, neither will be a headache to ace.
Nutcache Features vs Asana Features
Here's where it gets interesting…
Nutcache Main Features
Nutcache comes with a sizable chunk of features meant for use by all business sizes. However, their expenses and project management tools are targeted for use by SMBs with up to 1,000 employees and accessible to a maximum of 100 users.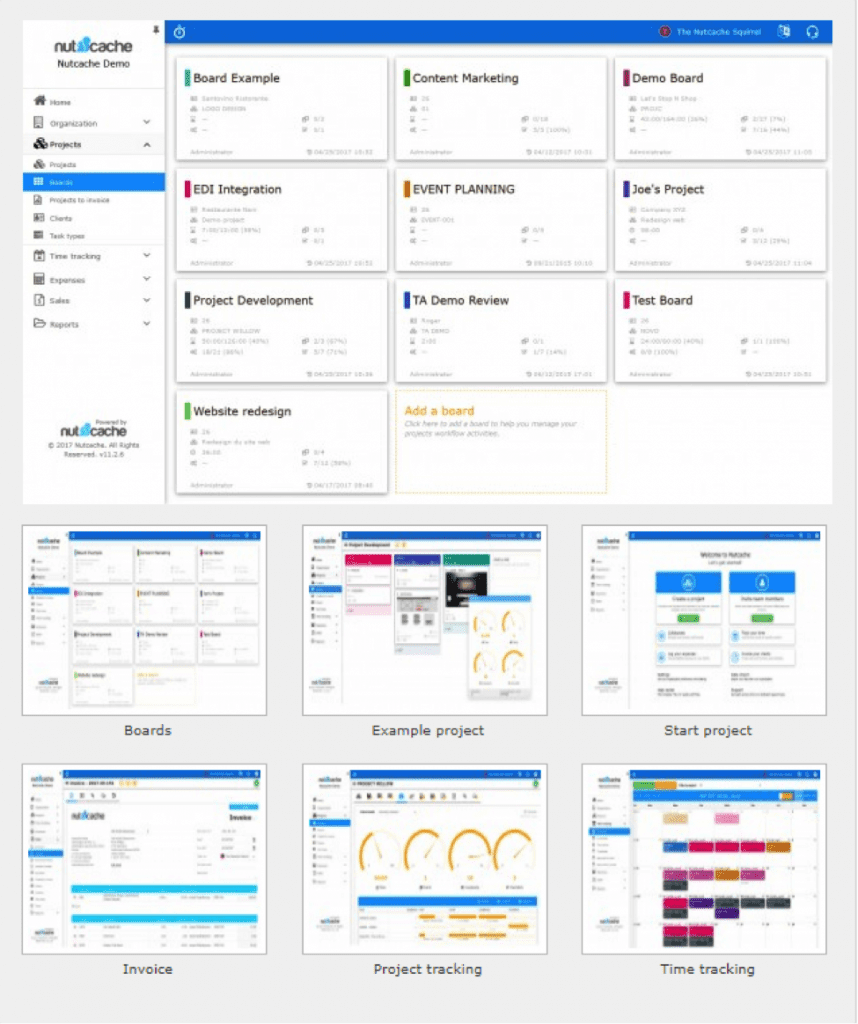 To get started you need to create a Board for a specific project. This is where you will be accessing and keeping your project files, including work hours, billable expenses, invoices, and project attachments.
To create a project, you have several templates you can choose from in the Nutcache dashboard.
Check out this 3-minute Nutcache features video tutorial by TA:
Nutcache allows you to send invoices and pay bills directly within the application. These transactions automatically record in the inbuilt Dynacom accounting tool.
For example, when a client pays and clears an invoice, that transaction is automatically recorded as a sale. You can then get the report in visually attractive and easy to interpret charts and graphs. All that, while using your preferred project methodology, from Kanban and Agile to Scrum and others.
A timely April 2018 Nutcache update has added new tools and functionalities to the platform. It is quite a bit, so check it out in more detail here.
Some new changes include:
Ability to limit work-in-progress
Three new tax handling options
Assigning roles in Agile, Scrum and Kanban projects
New Project Financials Tab to combine billing and budgeting information
New Sprint key performance indicators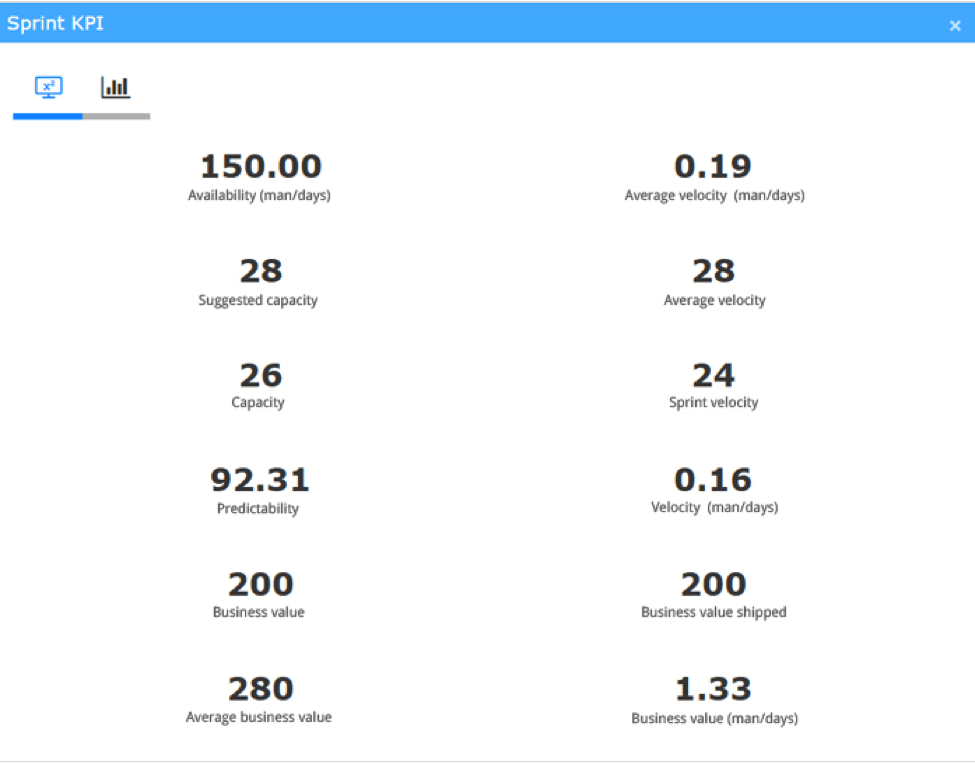 Asana Main Features
Asana features make it a preemptive tool in the collaborative project management solutions industry, especially as a top workflow management solution — together with the best Asana alternatives like Basecamp, Trello, and Wrike.
Teams, both small and huge, can use Asana features to engage in unlimited projects, tasks, and conversations to facilitate flawless communication and collaboration. Asana's dashboard is also one of the easiest to use and customize to fit your team's collaboration needs.
Once you have boarded your entire team by signing them up for an Asana account, you can create multiple tasks and assign them as you see fit. You can break each task into subtasks. You have the power to give each task or subtask an assignee, followers, deadline, attachments, and comments.
Also, you can add Tags to each task to make it easy to recover later on. To find a tag, simply enter the name of the tag in the Asana search tool and it will bring up all tags with the same name. Handy.
You will like that most features are accessible right from the dashboard.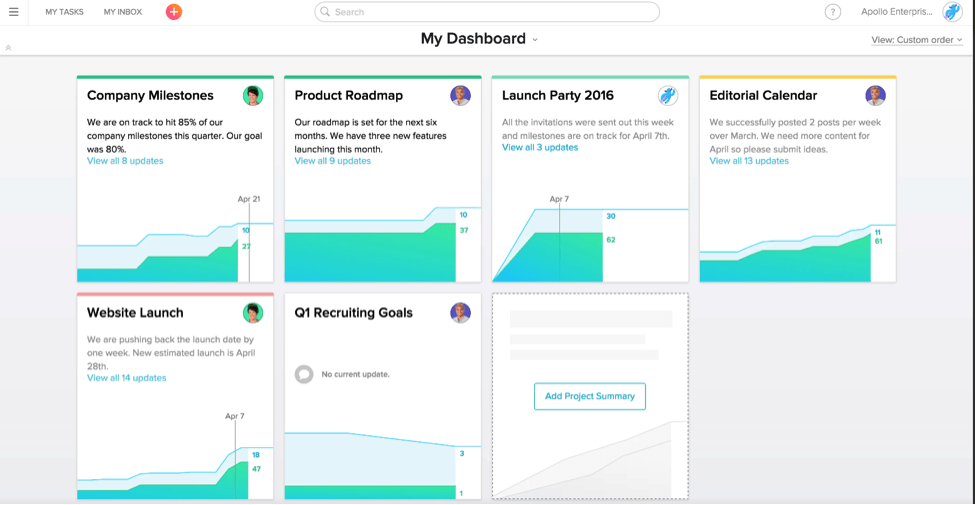 No hiding tabs to tunnel into and no sub-pages to discover, which great for knowing what you have in front of you to work with and make the most of.
Here's an Asana features video tutorial by Paul for much more details:
If you want a second take on that, here's P. Nicholson Asana tutorial to learn see Asana in Action from the beginning:
That's not all, either.
Compatibles and Integrations
Asana empowers you to deploy a ton of resourceful integrations to make your team collaboration and communication even better. It beats Nutcache in this respect. Hands down.
With Asana you can integrate various online drives such as Dropbox, Google Drive and Box, Microsoft 365, Slack, Google Calendar, Zendesk and Jira, just to mention some of the 134 Asana integrations that helps beat other top Asana alternatives.
More notably, though, Asana integrates with Zapier, where you can access up to 1,000 other "Zaps" or integrations you'd want to use with your team or for a specific project or batch of tasks. Of course, with each paid integration, your Asana subscription cost will plumped up.
If you want to customize or create your own team collaboration tools using Asana, you can do that using the Asana API.
Asana is purely a web-based tool. But it is compatible with major operating systems including:
Windows
Mac
IOS
Android, and
Linux
This last part is also true with Nutcache. What's not is the number of Nutcache integrations you can use.
Nutcache does not support integration with Zapier at the time of writing this Nutcache vs Asana review.
But, in line with its billing and invoicing leanings, Nutcache will empower you to help your clients to make payments via PayPal, Stripe, Authorize.net, and 2Checkout payment gateways. You will also be able to integrate G-suite features such as Gmail, and Google Calendar into your Nutcache experience.
Programming teams will appreciate the natively integrated support for GitHub, so they can track coding changes made to various iterations. However, Asana, with its IT project management beginnings might offer similarly robust solutions—if not better.
Security Features
With Asana, all your web pages will have HTTPS protection. Your data will also be backed up in multiple locations, and you can limit who accesses what, as well as use multi-factor authentication choices. Better yet, they are SOC 1/SSAE 16/ISAE 3402 certified for solid assurance.
Nutcache goes above the SOC1/SSAE 16/ISAE 3402 certification to offer payment and privacy security budgets—which is great for a service dealing in payment gateways. You will have:
All pages are HTTPS protected
SOC 2
Data encryption
Data Security Standards (DSS), Payment Card Industry (PCI) compliance
ISO 270001/270002 security badge
Data backup in various locations
Yet, the Asana-Zapier integration can help you add robust protection tools to your arsenal—although likely at an additional price.
Speaking of price…
Asana Pricing vs Nutcache Pricing
Nutcache used to be free of charges like Wave, but it has since transmuted into a freemium project management software vendor.
While Asana offers a free account where you can use a limited version with up to 15 team members for however long you please, Nutcache now only offers a Pro and Enterprise pricing model with a 14-day trial for testing.
They say you will not have to submit your credit card details to grab the trial. When you become a paying customer, the April 2018 update is introducing this bit:

You can compare the various features of Nutcache Pro vs Nutcache Enterprise on their dedicated page.
That will take a couple of minutes because it is based on differences between the two plans' categories of features: core, project management, Time tracking, project collaboration, expense management, invoicing, and security management.
Here's a quick look at Nutcache paid plans: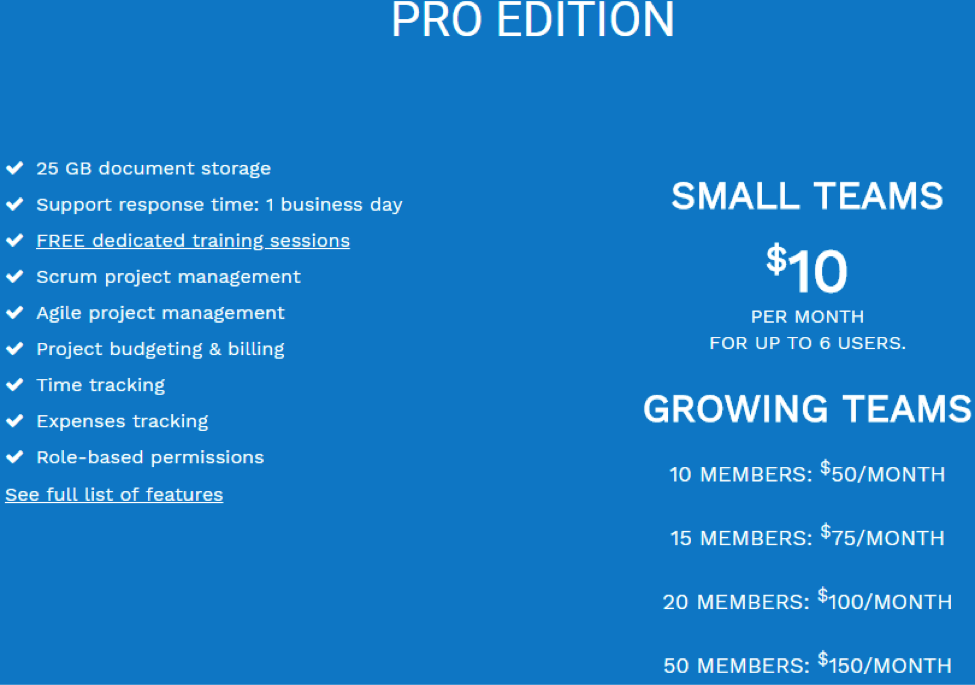 Nutcache Pro pricing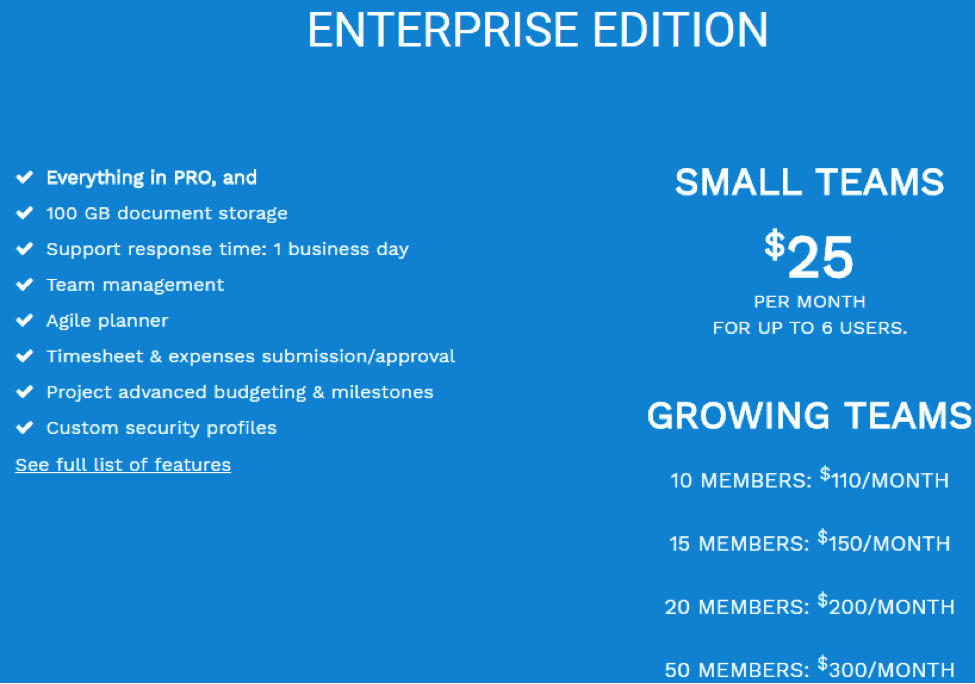 Nutcache Enterprise Pricing
Asana, on the other hand, offers a flexible pricing model, which might appeal to more SMBs as well as large enterprises. The base paid plan starts out at $9.99/month/user—the same pricing point as Nutcache, really.
Take a look: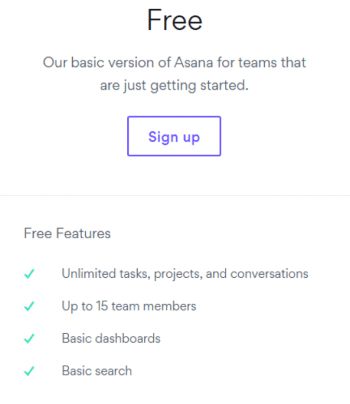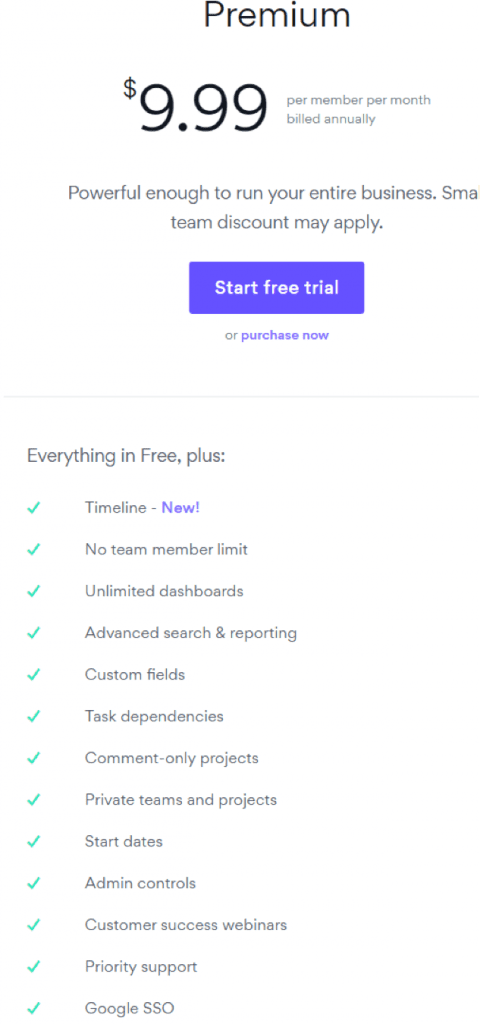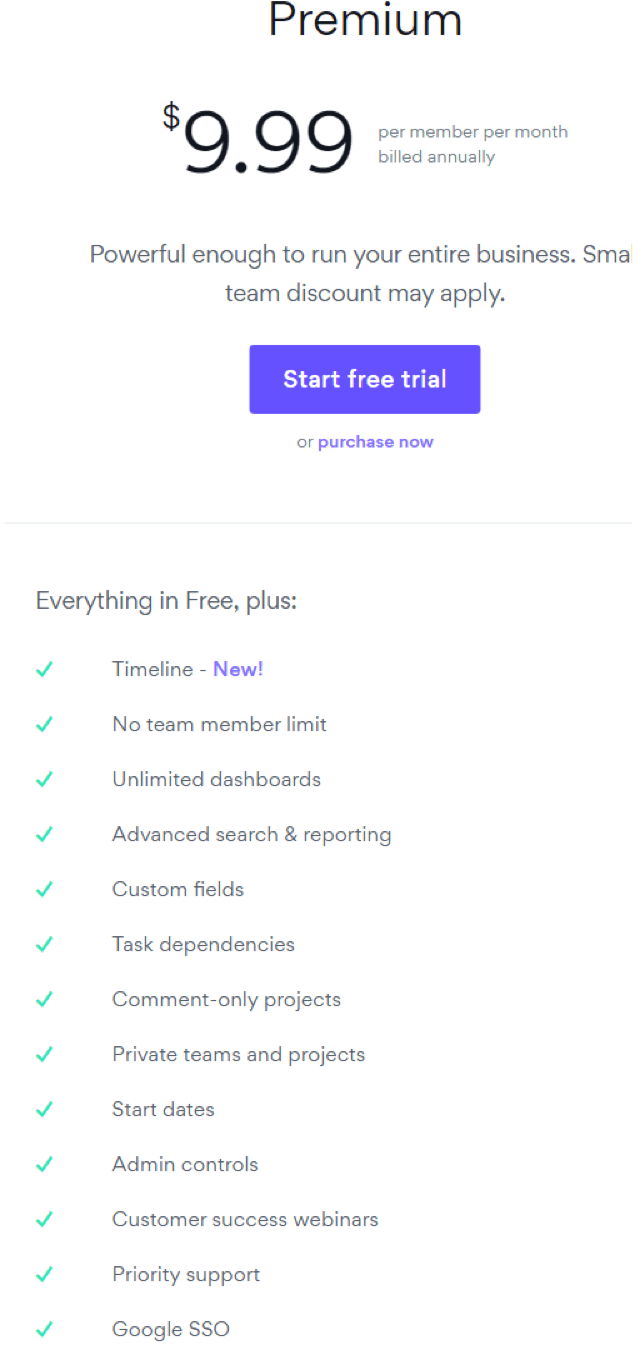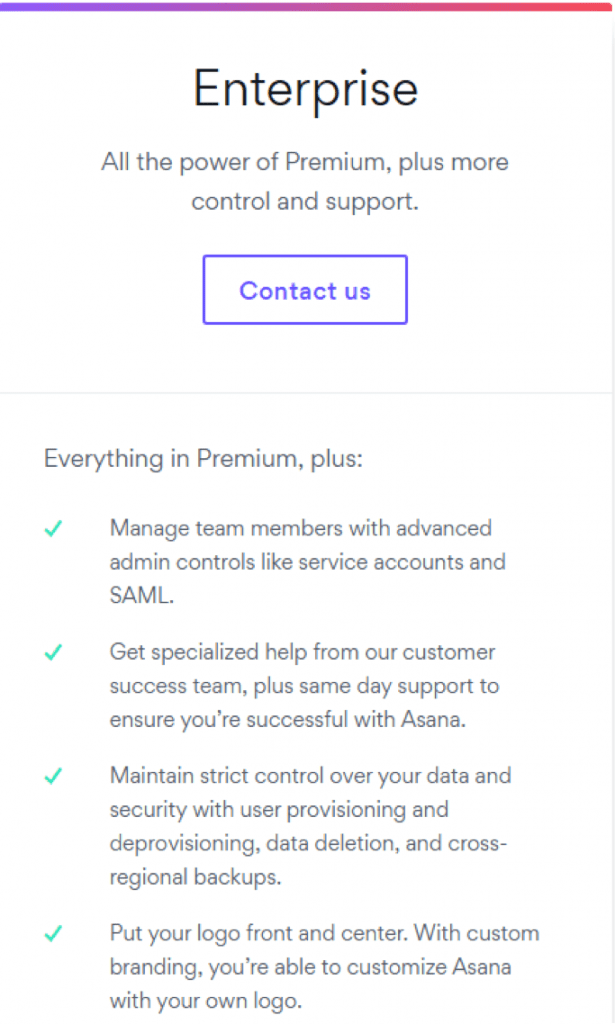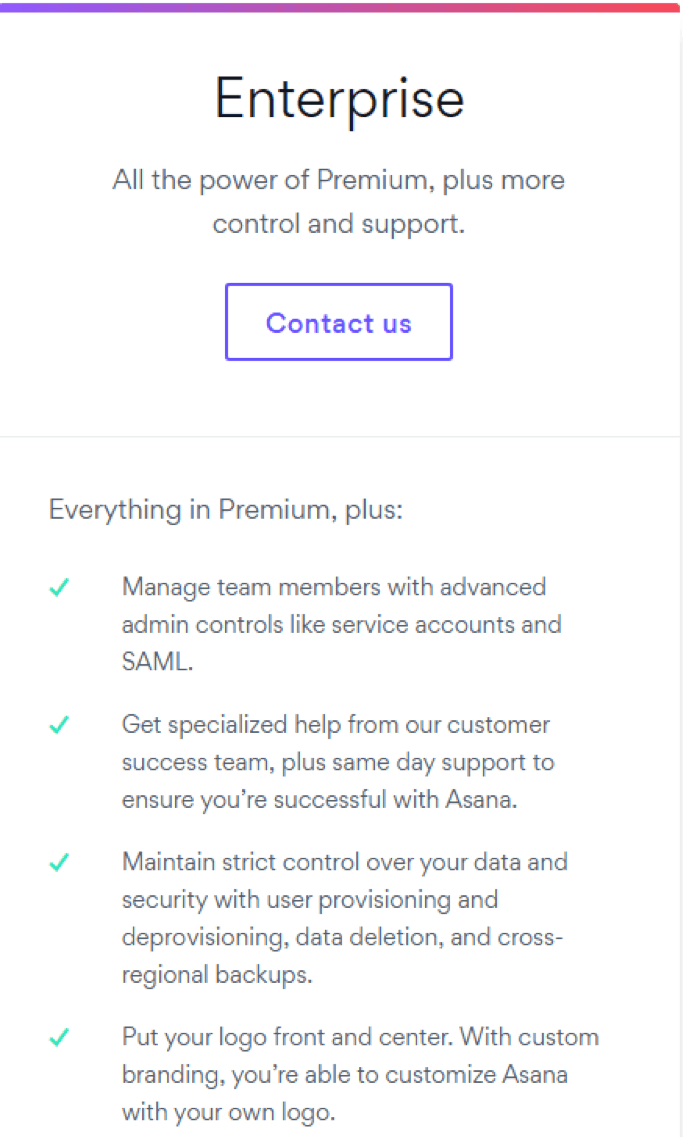 Something else:
Asana will allow take up a legacy plan where you can maintain the same number of team members without paying extra over time. Still, you can choose one of several Asana Pro pricing tiers for growing teams.

Here are Asana's Growing Team pricing tiers:
10 members for $50/month
15 members for $75/month
20 members for $100/month
50 members for $150/month
The price for Asana Enterprise for growing teams is as follows:
10 members for $110/month
15 members for $150/month
20 members for $200/month
50 members for $300/month
Nutcache vs Asana: Conclusion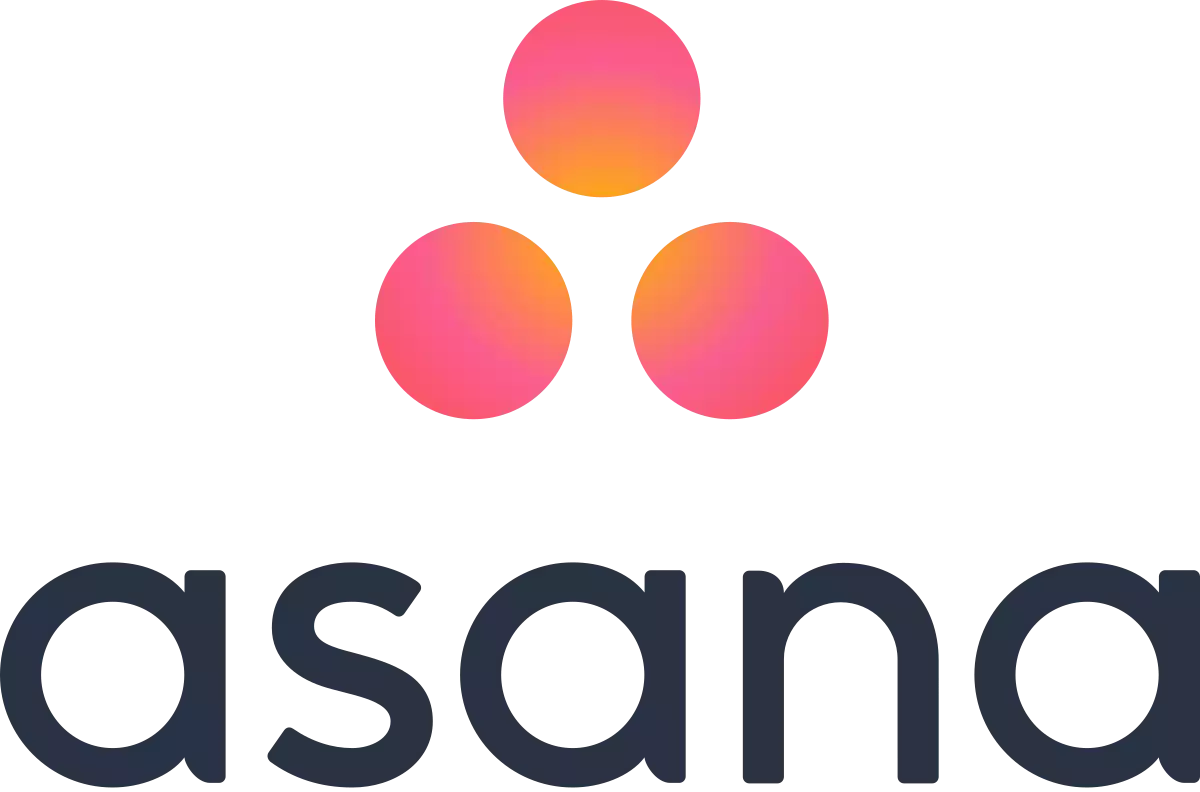 Why Go With Asana Here?
Satisfying to use, integrates with everything, and scales as much (or as little) as you need. This is why Asana is one of the leaders! Also why WE use it for content management in our business.
Try Asana First
We earn a commission if you click this link and make a purchase at no additional cost to you.
Both Asana and Nutcache offer unique selling propositions in terms of collaborative project management solutions. But as discussed above, each has its unique strengths and limitations.
For example, if you are creating something like an editorial calendar with Asana—creating blog posts—Asana will be right up your project alley. But when involved in a complex development project, which requires the closest thing to a full-on project management tool, Nutcache could do a better job than Asana.
The rule of thumb here would be to take up the trial versions offered by either platform and see which team collaboration and communication software works best for your team.
Also, with various pricing plans to choose from, each with a unique set of team collaboration and communication features, it might be easier to choose the best plan to start out with based on which plan serves the needs of your collaboration tools budget.
As the business grows and your team expands, it would be seamless to scale and upgrade to a more fitting pricing plan with either Asana or Nutcache.
Bottom Line:

Purely for project and team management, the more robust and scalable solution

is clearly Asana here

. Best of all, you can start with their free plans and easily

upgrade to premium plans

(

recommended if you already have a team of 5+ people

).
Have a great collaborative project management tool you use to keep your team on the right track and boost productivity that you'd like to share? Over to you in the comments section below.
Further Reading on PM Tools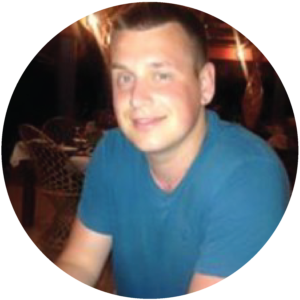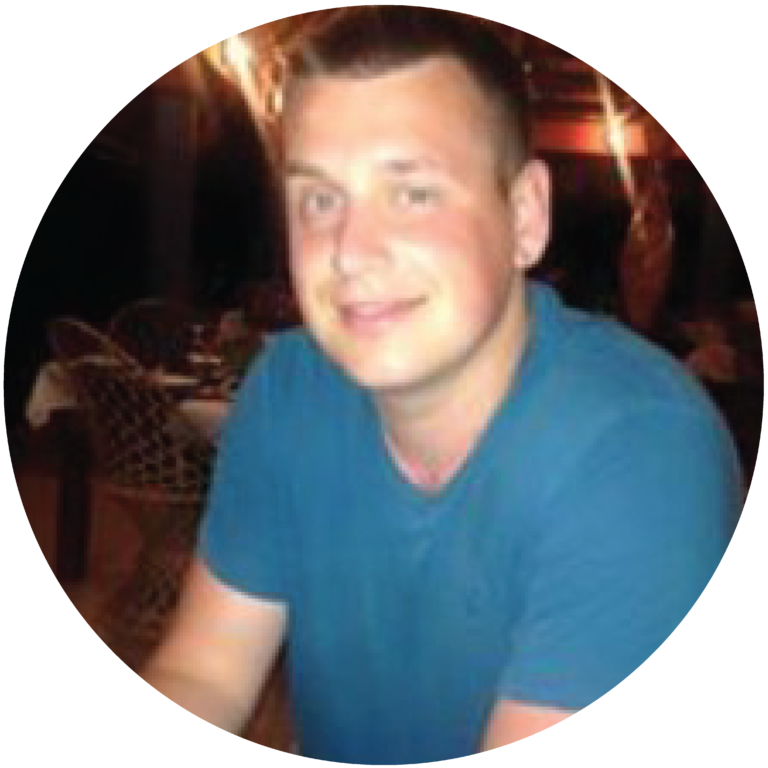 Latest posts by Ewen Finser
(see all)