Last Updated on August 4, 2023 by Ewen Finser
In our review ring today, we have SendinBlue vs SendGrid – yet another action-packed battle between two heavyweights in the email marketing services and CRM automation space.
Bottom Line Up Front (TL;DR): So, the fact is, SendinBlue is substantially superior to SendGrid in numerous ways. Although SendGrid offers better email deliverability features, I'd certainly go for SendinBlue. It provides pretty much all the essentials you'd need to sustain automated campaigns for a growing business on a budget, while being much easier to use and configure than SendGrid.
Main Differences Between SendinBlue vs SendGrid
The main differences between SendinBlue vs SendGrid are:
SendinBlue attempts to optimize deliverability through testing, whereas SendGrid prioritizes email deliverability by combining IPs and deliverability protocols.
SendinBlue is an extensive digital campaign platform, whereas SendGrid focuses entirely on marketing.
SendinBlue came in 2012, whereas SendGrid was founded in 2009.
SendinBlue provides built-in tools for SMS marketing campaigns, whereas SendGrid requires you to embed the functionality through its API to proceed with SMS marketing.
SendinBlue gives you the benefit of engaging your website visitors via a live chatbox, wheras SendGrid limits its messaging capabilities to emails.
SendinBlue provides more than 200 prebuilt email templates, whereas SendGrid only comes with about 40.
Our Pick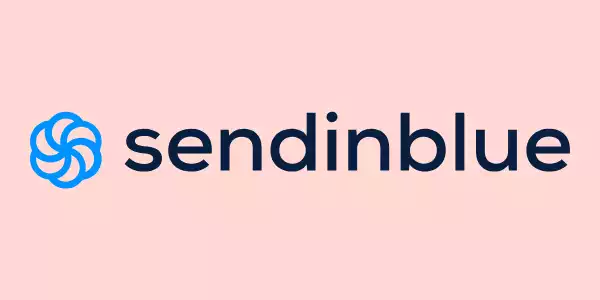 I Personally Prefer Sendinblue
You might not have heard about Sendinblue, but you SHOULD. It has the big box API tools of a SendGrid, the sales automation of an ActiveCampaign, but the user-friendliness of a ConvertKit. Plus, it's relatively cheap in comparison to each.
Try Sendinblue Here
Save 50% for Black Friday!
We earn a commission if you click this link and make a purchase at no additional cost to you.
Introducing SendinBlue vs SendGrid
Well, I presume you're already familiar with SendinBlue since we've featured it in quite a number of our comparison reviews. Apart from SendinBlue vs MailChimp, we've done SendinBlue vs ActiveCampaign, SendinBlue vs Klaviyo, SendinBlue vs Sendlane, SendinBlue vs GetResponse, and SendinBlue vs Ontraport.
If there's one thing we've confirmed from all that research, it's the fact that SendinBlue is no weakling when it comes to email and SMS marketing. While we admit it has its fair share of weaknesses, SendinBlue has proven over and over again that it's a pretty robust digital marketing platform.
SendGrid, on the other hand, happens to be an email marketing solution that we are yet to feature prominently in our blog. We've only mentioned it a couple of times so far. So, it would be understandable if you're not particularly familiar with its features.
But, don't get it twisted. The fact that SendGrid hasn't enjoyed as much attention here as SendinBlue doesn't necessarily mean it's an inferior email marketing solution. Rather, it sets the stage for a very interesting head-to-head contest pitting a familiar email marketing service against a seemingly less familiar rival.
That, however, is not to say SendGrid is any less dominant. On the contrary, in fact, SendGrid has been used to send hundreds of billions of emails since it was launched. Compare that with SendinBlue, which now facilitates about 30 million emails sends every day.
From the look of things, therefore, each of these email marketing solutions is quite popular. And when you scan through their basic features, it turns out they are also oddly similar. Much more alike than you might have previously assumed.
In essence, SendGrid and SendinBlue are both comprehensive email marketing software solutions. That means you can expect to find email templates along with email builders, automation builders, and a host of supplementary tools for omnichannel messaging campaigns.
It doesn't end there though. SendinBlue and SendGrid further give you the opportunity to run SMS marketing campaigns.
Now, combine all these parameters and you have yourself one heck of a contest between SendinBlue vs SendGrid. So, join me as we compare their respective system interfaces, integrations, pricing, plus contact management, campaign building, and automation features.
SendinBlue vs SendGrid – Overview
SendinBlue Overview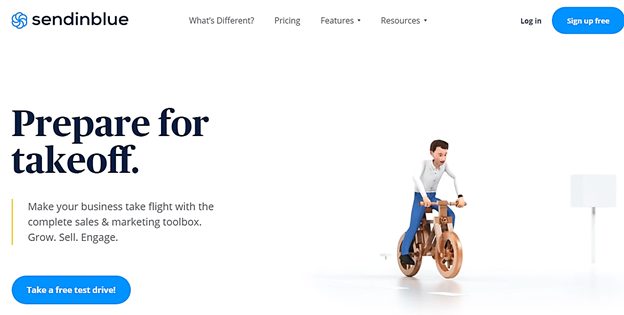 SendinBlue's history can be traced as far back as 2012 when it was launched as a user-friendly email marketing solution that helps you easily build, execute, track, and configure email marketing campaigns. It's the type of service you leverage when you need to roll out fully automated campaigns without any coding knowledge.
And speaking of which, SendinBlue tackles the problem of coding by providing a visual drag-and-drop email editor for creating and customizing emails. This works hand in hand with its accompanying prebuilt templates, email marketing automation, and A/B testing tools.
SendinBlue doesn't stop there though. Although it's fundamentally an email marketing solution, it attempts to offer you omnichannel capabilities by supplementing email with several other automated options.
SMS message marketing, for instance, is pretty popular here along with Facebook ads, landing pages, signup forms, and live chat. SendinBlue gives you the privilege of running campaigns on all these channels while using its tools to streamline everything. Ultimately, you get to target your audiences extensively, as well as engage them across multiple platforms.
SendinBlue further tops that off with customer relationship management tools beyond just email messages, which are rather optimized for sales conversion campaigns. The goal here is to help you automate your workflow and subsequently sell faster through the corresponding lead interactions.
Other notable features you can expect to find on the SendinBlue platform include heatmap reporting, page tracking, advanced segmentation, unlimited contacts and leads, plus much more.
SendGrid Overview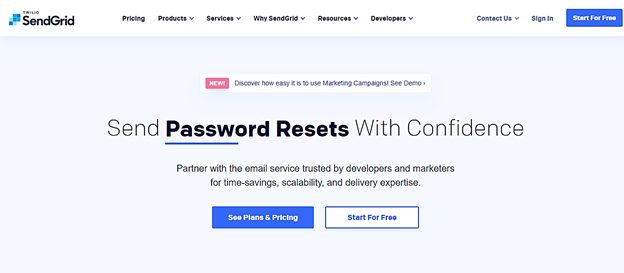 Just like SendinBlue, SendGrid is no regular email marketing solution. You can think of it as a specialized campaign platform for marketing and transactional emails.
That means that apart from typical promotional emails, you could comfortably use SendGrid for signup confirmation emails, email newsletters, shipping notifications, order confirmation emails, etc.
The tool itself was built to help businesses get rid of the technical complications that usually come with bulk corporate email campaigns. It attempts to make everything easy by integrating with all the dominant eCommerce applications and then automating your message targeting framework.
Consequently, you can have the system launch targeted messages based on condition or behaviour triggers. Whichever you choose, you can count on SendGrid to deliver all your emails thanks to its robust email deliverability optimizations.
And more specifically, the system maintains high email deliverability rates by combining link branding with features like domain authentication, feedback loops, a sender policy framework, plus ISP monitoring.
What's more, SendGrid has now introduced a Beta version that allows users to manage their social media promotion campaigns. This function is particularly handy when it comes to Facebook Ads, Instagram Ads, and Google Ads.
That said, other outstanding features provided by SendGrid include email templates, drag and drop email builder, IP access management, marketing campaign APIs, dynamic segmentation, etc.
SendinBlue vs SendGrid Compared – Main Features
Ease of Use
SendinBlue Ease of Use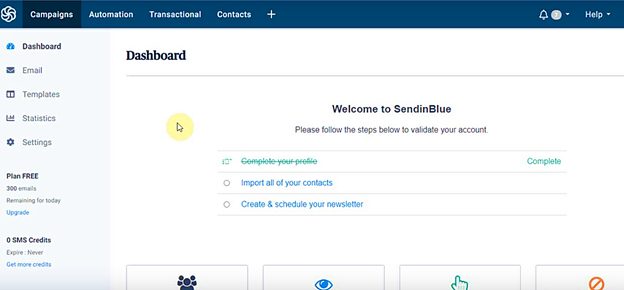 SendinBlue comes with a well-designed user interface, whose overall layout is neat and minimalistic. Its colors match SendinBlue's branding of white and blue, with the primary buttons and functions being highlighted by other contrasting colours.
The first thing that greets you when you access the system is its main dashboard, which displays your basic account figures and campaign stats. It gives you brief insights into your contact base volume, plus the numbers of blacklisted contacts, contacts who've cared to open your emails, as well as the number of individuals who've subsequently clicked on the emails.
When you scroll down, you'll find a list of your current campaigns, from where you could track them or possibly set up new ones. Then as you move further, you'll notice it's also possible to access your previous campaigns directly from the dashboard. They are always listed in a different section right below the current campaigns.
All in all, it's pretty obvious the dashboard's layout is meant to guide you towards all the main functions on the platforms. You can choose the campaign you'd want to work on, create new ones, or maybe go to your contacts area to configure their details. Everything is simple and well-organized.
Even SendinBlue's navigation is pleasantly straightforward. All the labels, menu options, plus submenu sections are clear and conveniently accessible. You can easily switch between the functions as you set up, tweak or track your campaigns.
The only problem you might face at the beginning is learning how to work with SendinBlue's automation tools. Both marketing and CRM systems here are pretty dynamic, with their editors offering a wide range of tweaking options. So, it might take you some time before you come up with your first full automation workflow. But once you do, expect the whole thing to get easier going forward.
SendGrid Ease of Use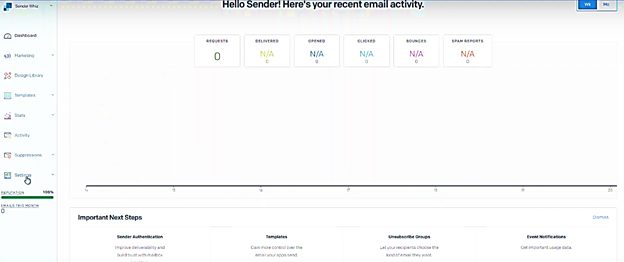 SendGrid welcomes you on board with a well-organized checklist of steps to help you figure out the basics. You probably won't need it though, because the whole system is as simple as they come.
The primary dashboard, to begin with, is clean and neatly organized, with your account real-time analytics laid out intuitively in sections. As a result, you should be able to find out how your campaigns are performing as soon as you log in. SendGrid prioritizes all the basic metrics relating to email bounces, email clicks, email opens, etc.
Advancing beyond this point shouldn't be a problem at all, even to beginners. SendGrid's system is easy to navigate since its menu and submenu options are logically organized, even for advanced SMTP customizations. So, you can comfortably proceed to build your email marketing campaigns right after you set up a contact list.
SendGrid vs SendinBlue Ease of Use Verdict (Draw)
Both SendinBlue and SendGrid are independent web-based SaaS solutions. That means you won't need to set them up on any platform to get started. Simply sign up through their main sites and fire up your campaigns.
While you're at it, you'll also notice that SendinBlue and SendGrid generously offer permanently free packages- just like MailChimp. This should help you get a good feel for their functionalities before committing to their premium plans for the long haul.
That said, each of these email marketing solutions comes with a user-friendly interface. SendGrid and SendinBlue are both easy to use, well-designed, and well-documented.
Contact Management
SendinBlue Contact Management

SendinBlue offers full contact management capabilities to all its users, including the ones on its free package. You get to build contact lists, import contacts, group and segment them accordingly, as well as search through everything with custom filters.
For users with pre-existing contact lists, SendinBlue imports contacts via CSV and TXT files. Otherwise, you could integrate the platform with third-party apps and subsequently sync your contact details via its API.
Now, when you finally start building campaigns, you'll find SendinBlue's segmentation to be quite handy. It allows you to set up your own custom parameters for categorizing contacts, and subsequently creating well-personalized campaigns.
Don't get me wrong though. You don't always have to come up with your own segmentation criteria. Turns out SendinBlue comes with a couple of popular options, which give you the privilege of segmenting your contacts based on post-purchase behaviours, email clicks and opens, product and category clicks, page views, as well as socio-demographic data like location, age, and gender.
SendGrid Contact Management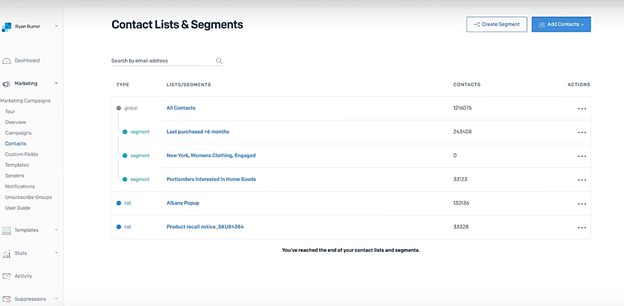 The process of adding contacts here is pretty similar to SendinBlue. SendGrid allows you to build a contact list from scratch by entering the details manually, or alternatively, importing pre-existing contact info.
It's worth noting, however, that SendGrid doesn't support.TXT files. The only way you can easily import contact lists is by uploading CSV files via its CSV uploader. Otherwise, coders can proceed to sync contacts with external sources via SendGrid's API.
Beyond that, there's only so much you could do here to manage your contacts. As far as contact management is concerned, SendGrid only offers the basic stuff like custom fields and email address search.
Then segmentation, on the other hand, doesn't extend beyond email actions and demographic parameters. You can only segment your contacts according to basic criteria such as email opens, email clicks, location, etc. SendGrid doesn't have the power to extensively track your site visitors and segment them based on their browsing behaviours.
SendGrid vs SendinBlue Contact Management Verdict (Winner: SendinBlue)
Both SendinBlue and SendGrid allow you to add contacts manually within the system, or automatically via signup forms. Plus, you could import pre-existing lists, as well as embed contact lists from third-party apps via an API.
That's the farthest these two go together. When it comes to the rest of the contact management functionalities, SendinBlue manages to outshine SendGrid in pretty much every single thing. It offers advanced segmentation, management, and search tools, while SendGrid only focuses on the basics.
Hence, SendinBlue is the winner of the SendinBlue vs SendGrid contact management round.
Building Email Campaigns (Email Service Provider)
SendinBlue Creating Email Campaigns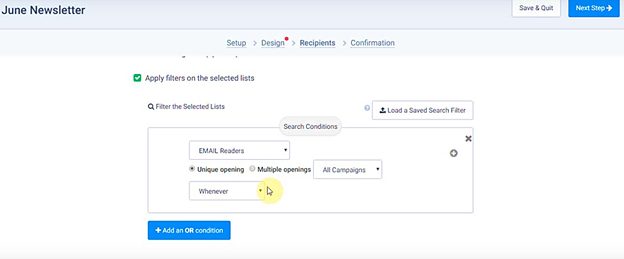 SendinBlue essentially uses a very dynamic campaign framework. It offers a wide range of campaign tweaking options across multiple layers to help you build truly custom campaigns.
Anyway, whichever route you choose to take, you'll probably need to create emails at some point. And when it comes to that, SendinBlue proves yet again why it's a well-celebrated e-mail marketing solution.
Email design, for instance, is offered through three separate editors. You could proceed with either a text editor, a standard drag-and-drop editor, or a responsive design editor.
Well, the drag and drop editor is obviously my personal favourite among the three. It's the type of editor you leverage when you need to create elegant email layouts without coding the technical stuff.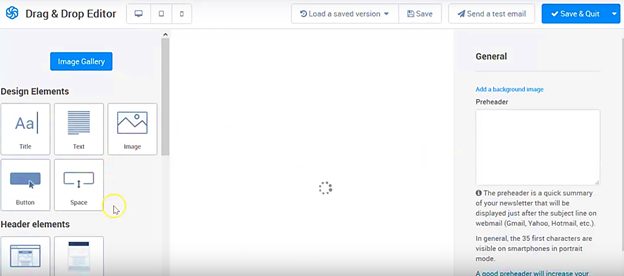 That said, you could create your email by designing everything from scratch, or simply customize one of SendinBlue's pre-built simple email templates.
If you choose the former option, SendinBlue will give you a range of content blocks to make your work much easier. So, all you need to do is just choose an appropriate block, drag and drop it into place, and then tweak its appearance options. It really is that simple.
But then again, not as simple as the alternative option of working with pre-built email templates. SendinBlue provides more than 200 customizable email templates, all of which I found to be quite stylish and elegant. The WYSIWYG editor allows you to visually tweak their elements and add all the content you need.
That's not the only editor with access to templates though. You could also use SendinBlue's responsive design-builder to design emails from built-in templates.
But, unlike the drag and drop editor, the design-builder is particularly optimized for mobile devices. You get to create your emails while generating their mobile previews to see how they'll appear on phones and tablets.
The HTML text editor, on the other hand, is where you go when you need to create a basic email. SendinBlue even offers two tabs for additional flexibility. One of them is for copy-pasting text while the other gives you the chance to dive deep into the email's underlying HTML code.
Ultimately, whichever option you choose to create your email campaign, SendinBlue will further optimize it for deliverability. Apart from its dedicated IP feature, you get to take advantage of inbox and list deliverability tests to avoid hitting the spam box.
SendGrid Creating Email Campaigns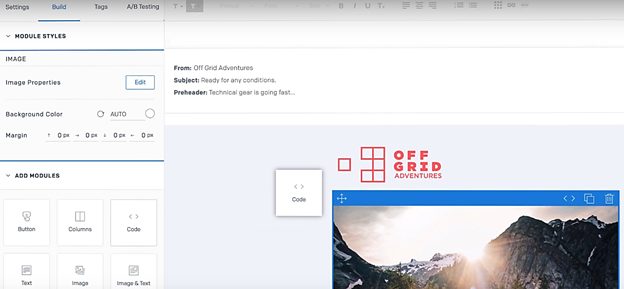 SendGrid comes with two different editors- you could use either its Code Editor or the Design Editor.
Well, the design editor is, of course, the friendlier option of the two since it's all about visual WYSIWYG editing. And just like SendinBlue, SendGrid gives you the opportunity to come up with a custom email design from scratch using global content blocks.
The whole process entails selecting appropriate blocks, dragging and dropping them onto the email layout, and then customizing their accompanying attributes.
But, if that doesn't sound like something you'd be willing to do, you could alternatively capitalize on SendGrid's email templates. In essence, SendGrid comes with more than 40 free beautifully-designed email templates that are suitable for a wide range of email marketing campaigns.
Once you make a selection, the design editor offers just the right tools for configuring your template design.
You could, for instance, adjust basic features like font, text, and colour, or possibly introduce new elements like content blocks, images, and buttons. Overall, the editing process here combines convenience, ease of use, intuitiveness, flexibility, and responsiveness.
But, although these are great features, their flexibility cannot match up to what you get from the Code Editor.
The Code Editor is SendGrid's gift to coders who'd want extensive customization capabilities. And more specifically, you can use it to import, create, or edit your own custom HTML.
The editing process itself entails working on your HTML code while the system continues to apply the subsequent changes through a split-screen preview. Otherwise, you could additionally take advantage of features like syntax highlighting, scroll syncing, and error flagging.
Then when it comes to sending your emails, you'll notice that SendGrid takes email deliverability matters very seriously. Apart from dedicated IPs, it optimizes email deliverability through email validation tools, bulk sender notification, feedback loops, spam filter testing, SPF and DKIM, ISP outreach, ISP monitoring, plus reputation monitoring.
All that is topped off by a team of technical experts, who you can get in touch with 24/7 in case of any email deliverability issues.
SendGrid vs SendinBlue Creating Email Campaigns Verdict (Draw)
It's evident that in addition to prebuilt email templates, both SendGrid and SendinBlue offer drag and drop editors as well as HTML editors. Their drag and drop editors customize emails visually through a WYSIWYG interface, while the corresponding HTML builders are reserved for advanced coders.
Now, when you dive into the specifics, it turns out SendinBlue provides way more template options. You get as many as 200 email templates to choose from, while SendGrid limits you to 40.
SendGrid, however, makes up for that when it comes to email deliverability. While SendinBlue has a decent set of email deliverability features, SendGrid is the one that comprehensively optimizes its emails for maximum deliverability.
So, in all fairness, let's call the SendinBlue vs SendGrid email building round a draw.
Service Provider Marketing Automation
SendinBlue Marketing Automation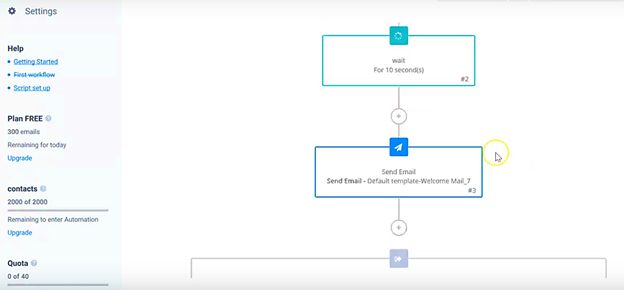 Marketing automation on SendinBlue comes in the form of "workflows". In essence, you could leverage SendinBlue's automation tools to create a dynamic multi-layered workflow. This should subsequently launch an automated marketing campaign, where the system takes actions based on the specific trigger conditions you've set.
And to help you target the right contacts, SendinBlue has integrated the automation system with its corresponding contact profile function. This consequently allows you to apply your contact attributes to the automation workflows. That means you could, for example, specify campaign actions based on conditions derived from selected contact segments.
Another platform component that heavily feeds SendinBlue's automation system is email data. And to facilitate data exchange, the automation engine is systematically embedded into both the standard and transactional email frameworks for email-based workflows. That means you can proceed to set up campaigns using factors like email clicks and openings as the principal conditions.
SendinBlue doesn't stop there though. It just so happens that apart from your contact profile data and email insights, you could build workflows based on your site visitors' behavioural data. Or, in other words, you can choose to target individuals according to the actions they take on your website.
Now, using all these parameters, you should be able to set up an extensively complex workflow with multiple paths that specify various system actions for different conditions.
The conditions essentially follow the "If/Then/Else" logic for sending while actions are all about the specific steps that SendinBlue should take after the corresponding conditions have been met. You could, for example, choose to have the system automatically send e-mail and text messages, or perhaps add or remove contacts from selected lists.
But, as you've probably guessed by now, defining all these factors is not easy. It might take you quite some time to develop the skills you need for creating your own dynamic workflows on SendinBlue.
In the meantime, however, you could simply take advantage of SendinBlue's workflow templates. You'll find up to 9 default options for automating campaigns like product purchase follow-ups, welcome messages, abandoned cart emails, etc.
SendGrid Marketing Automation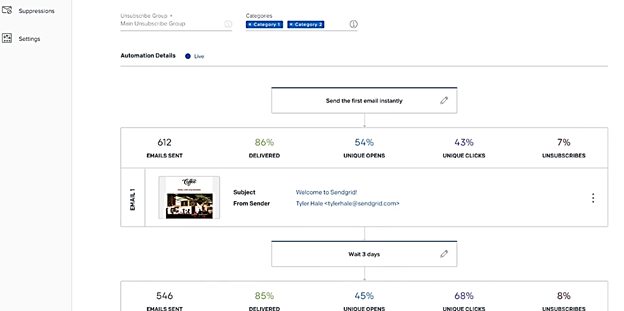 While SendinBlue attempts to achieve complex multi-layered workflows, SendGrid uses a very different approach. Campaign automation here is much simpler and pretty straightforward.
Creating a workflow for email sending itself is an intuitive process that shouldn't take you long to learn. SendGrid gives you the power to create custom automation workflows, duplicate existing automation workflows, as well as customize its default welcome series.
The automation conditions and actions here follow a seemingly linear path with few options for branching off. So, you should be able to set up a fully-personalized email marketing campaign in a matter of minutes.
Sadly, however, such levels of simplicity come at a cost. And the truth is, SendGrid's automation system offers very limited capabilities. You won't be able to use it for dynamic campaigns.
SendGrid vs SendinBlue Marketing Automation Verdict (Winner: SendinBlue)
The tool you'd prefer to use for your automated marketing workflows depends on your skill level.
Beginners would choose SendGrid for its simplicity since they'd, otherwise, have a hard time dealing with the overwhelming options on SendinBlue.
Experienced digital marketers, on the other hand, would pick SendinBlue because of its flexibility and extensive workflow capabilities. Plus, it comes in handy for both email and SMS marketing automation.
Hence, SendinBlue is the winner of the SendinBlue vs SendGrid marketing automation round. It's much more powerful and it offers a wide range of campaign possibilities.
SendinBlue vs SendGrid Compared – Pricing Plans

Free Plan – $0 per month.
Unlimited contacts
300 emails per day
Lite Plan – $25 per month billed monthly or $22.50 per month billed annually.
No daily sending limit
All Free Plan features
40,000 emails per month
Essential Plan – $39 per month billed monthly or $35.10 per month billed annually.
Advanced statistics
No SendinBlue logo in emails
All Lite Plan features
60,000 emails per month
Premium Plan – $66 per month billed monthly or $59.40 per month billed annually.
Multi-user access
Chat
Marketing automation
Landing pages
Facebook ads
All Essential Plan features
120,000 emails per month
Enterprise Plan – Custom quote
Priority support
Dedicated account manager
All Premium features
SendGrid Pricing

Free
Automation
1 teammate
Ticket support
1 signup form
3 email testing credits
A/B testing and actionable insights
Segmentation
Design and Code Editors
Basic – Cost ranges between $15 per month and $200 per month.
1 teammate
Ticket and chat support
5 signup forms
10 email testing credits
A/B testing and actionable insights
Segmentation
Design and Code Editors
Advanced – Cost ranges between $60 per month to $900 per month. Plus a custom plan for users with more than 200,000 contacts or 1 million email sends per month.
Dedicated IP
Automation
1,000 teammates
Ticket, chat, and phone support
15 signup forms
60 email testing credits
A/B testing and actionable insights
Segmentation
Design and Code editors
Advanced SMTP Server API access
SendinBlue vs SendGrid Compared The Ultimate Verdict
Our Pick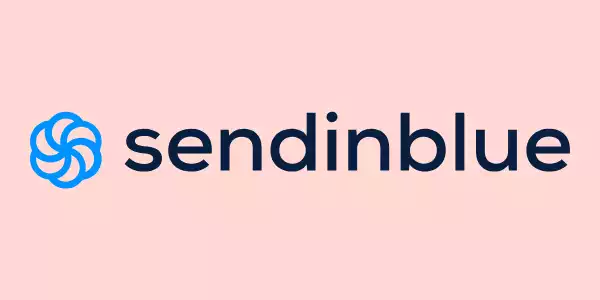 I Personally Prefer Sendinblue
You might not have heard about Sendinblue, but you SHOULD. It has the big box API tools of a SendGrid, the sales automation of an ActiveCampaign, but the user-friendliness of a ConvertKit. Plus, it's relatively cheap in comparison to each.
Try Sendinblue Here
Save 50% for Black Friday!
We earn a commission if you click this link and make a purchase at no additional cost to you.
Evidently, SendinBlue and SendGrid are both solid email marketing solutions. You can use either of them to set up, launch, and manage standard email marketing campaigns as well as transactional messages. And the best thing is, it's possible to do all that for free (no need for a free trial). Otherwise, you'll have to pay for their premium packages to access advanced tools.
But then again, here's the kicker. Standard emails, SMTP, and transactional emails are the farthest SendGrid can go. SendinBlue, on the other hand, is capable of so much more. You could leverage it for SMS marketing, live chat, as well as customer relationship management.
And that's not all. It turns out SendinBlue further outperforms SendGrid when it comes to contact management and campaign automation.
Bottom Line: So, the fact is, SendinBlue is substantially superior to SendGrid in numerous ways. Although SendGrid offers better email deliverability features, I'd certainly go for SendinBlue. It provides pretty much all the essentials you'd need to sustain automated campaigns for a growing business on a budget.
What do you think you'd pick?
Frequently Asked Questions:
Why Do I Need to Verify My Account in SendGrid?
SendGrid, asks every user to verify their account to maintain the security of your own account and all your customers.
How Do You Measure the Number of Emails I Send?

An email is deducted from your plan every time you send an email to one recipient, even though the email is deferred or sent to spam. The emails sent using an Email API Package are counted separately.
How to create a CRM note in SendinBlue?

To create a new note in Sendinblue go to the "CRM Platform" and then " CRM Contacts". By clicking the email address of your contact the contact page will open. Click on the "Take Notes" button and write your note. You can format your new note as well by selecting and applying a style. Finally, save the changes in the "Save" option.
Further Reading: