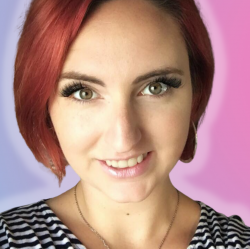 Latest posts by Jessica Lauren Vine
(see all)
Last Updated on January 21, 2022 by DMEditor
As a fellow lover of productivity, I understand your frustration as you wade through the endless apps that are supposed to help you. Sometimes, it seems like instead of helping, they just send you into a tailspin of reading reviews and other information. In this Notion vs Todoist article, I am going to break everything down in a way that makes it easy to see which tool is the right one for you.
Instead of feeling lost in the sauce, you'll be able to look at their features, an overview of the company as well as pricing and other important details, and know what fits your life or business.
Bottomline Upfront: While Todoist is a great tool, I like Notion for its user interface as well as all the features it has. Also, the price is right, especially if you use it for personal matters and don't work with a team. That right price? F-R-E-E.
Main Differences Between Notion vs Todoist
The main differences between Notion vs Todoist are:
Notion get very granular with information and organization, whereas Todoist doesn't go quite as deep
Notion integrates with a decent of other tools, whereas Todoist integrates with a lot of things and makes it easy to add tasks
Notion allows you to see all the details of a completed task, whereas Todoist makes it hard to look back at completed tasks and doesn't have good details
Notion can really help you with whatever project management task you're working on if you don't mind complicated. Todoist does keep things simpler, but that isn't always a good thing.
Notion Overview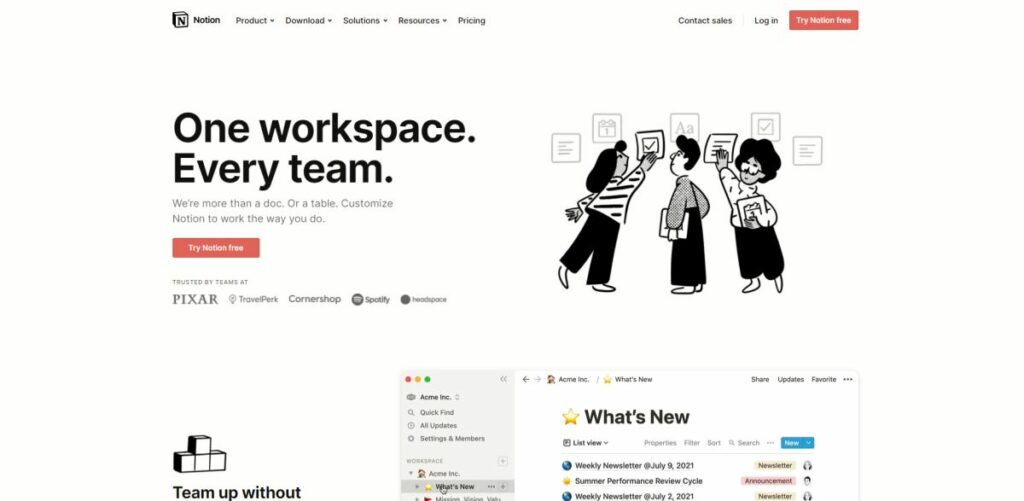 Notion is a San Francisco company founded in 2013 by Chris Prucha, Ivan Zhao, Jessica Lam, and Simon Last. The founder knew that most of us spend our days in front of a computer trying to get things done and that it doesn't always turn out the best because of massive overload.
They sympathized with the people with fifteen tabs open in their browser, and they talked about how everything seems to be "duct-taped" together.
The founders of Notion saw the potential for a better and more enjoyable work-life with less complication but all the must-have functionality. The goal of Notion is to bring everything into one place to make things simpler and decrease the need for fifteen tabs.
For those of you that need very granular information, Notion is a great tool for you. You can organize your information and make it easier to understand your projects in the grand scheme of things.
When you want to connect everything, Notion is great at doing that, as long as everything is within Notion. Their integrations aren't the best right now, but they continue to work on their product to make it better for their users.
Notion Pros & Cons
Here are some of the main benefits and drawbacks of Notion
Pros
Clean user interface
Very flexible when setting up pages
Simple to embed other sites and tools
Great for note-taking
Cons
Some people have security concerns
Database functionality doesn't feel great
Notion Pricing Plan Comparison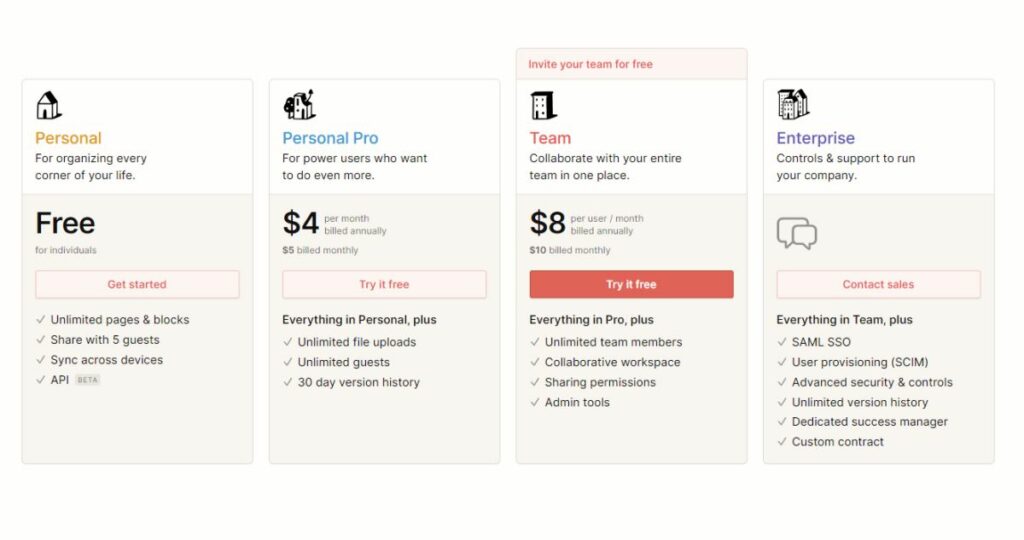 When you get into the pricing of Notion, you might get excited as I did. Yay. A tool that I don't have to pay for because I'm just using it for personal use. Amazing. However, even if you're a business, the pricing isn't bad at all. Let's get into it and see which plan would work best for you if you chose to go with Notion.
Notion's Personal pricing plan is free. You get unlimited pages and black, the ability to share with five guests and sync across devices, as well as access to Notion's API
Notion's Personal Pro pricing plan is $5 per month and gives you everything in the Personal plan. On top of that, you get unlimited file upload, unlimited guests, and a 30-day version history.
Notion's Team pricing plan is $8 per month and gives you everything in the Personal Pro plan. On top of that, you get unlimited team members, collaborative workspace, administration tools, and sharing permissions.
Notion's Enterprise pricing plan is only available when you contact the company and gives you everything in the Team plan. On top of that, you get SAML SSO, advanced controls and security, a dedicated success manager, a custom contract, unlimited version history, and user provisioning.
As you can see, Notion is pretty awesome when it comes to pricing. If you don't plan on using it for business, you can literally use it until the wheels fall off. As long as you don't need to upload a bunch of files, you're really great overall.
Todoist Overview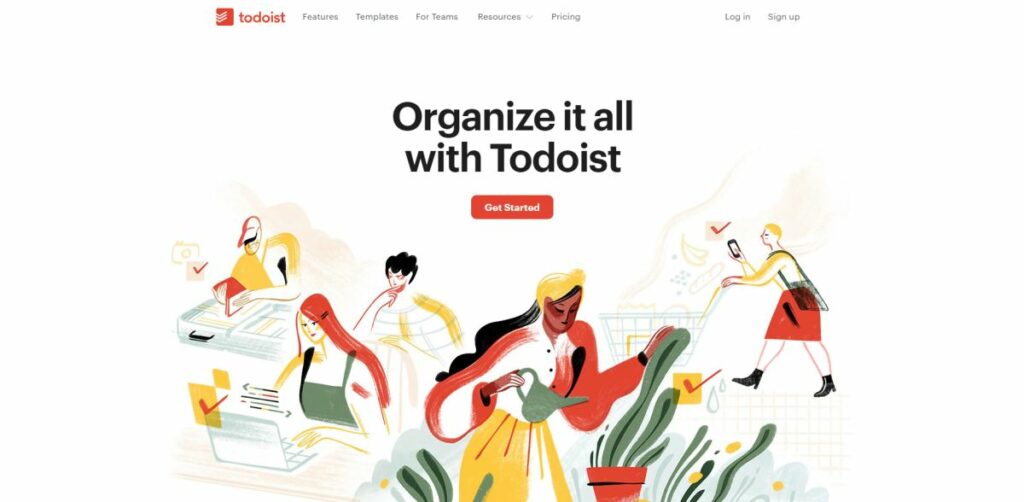 Amir Salihefendić first started building Todoist when he was in university. He realized that most people just wing the important things in their lives instead of using a productivity app. He wanted to share the systems he put together to help him achieve his goals.
He was in a dorm room in Aarhus, Denmark when he started working on Todoist. He studied computer science had two part-time jobs as well as worked on some personal projects so winging it wasn't an option for Amir.
Now everyone can use Todoist to break their tasks into small bite-sized chunks and get to to-do list zero every day. One of the cool things about Todoist is that it has "karma" that shows you what good things you've already accomplished. This can be a real boost to your ego as well as make you see when you get more done than what you might feel like you've got done.
Amir said Todoist also helps him accomplish inbox zero with his emails as well. He doesn't like having emails hanging out in his inbox and he believes Todoist can help anyone achieve this goal.
Todoist Pros & Cons
Here are some of the main benefits and drawbacks of Todoist
Pros
Good tech support
Use your lists on multiple devices
Educational and non-profit discounts are available
Cons
No ability to retrieve tasks you're already completed
Sometimes lags
Todoist Pricing Plan Comparison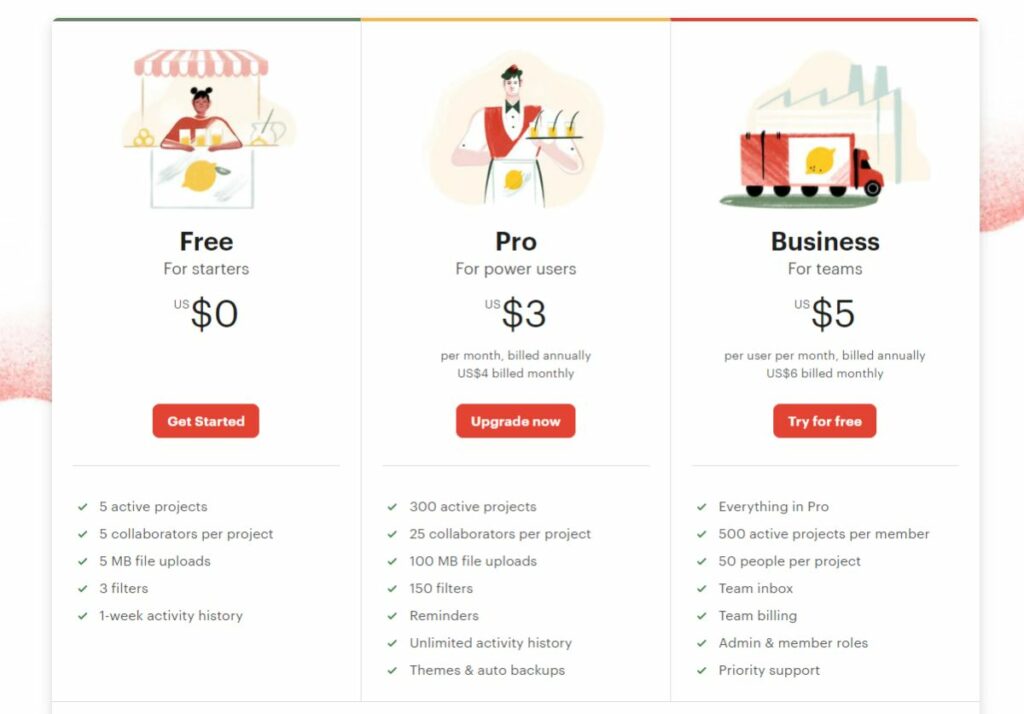 Todoist's pricing plans are pretty reasonable and even free. If you're just starting out, you can easily make it on the first pricing plan for Todoist.
Todoist's Free pricing plan doesn't come with a free, but it does have its limits. You only get five active projects, five collaborators, five MB file uploads, three filters, and a 1-week activity history.
Todoist's Pro pricing plan gives you access to three hundred active projects, twenty-five collaborators per project, one hundred MBD file uploads, one hundred and fifty filters, reminders, unlimited activity history, as well as themes and auto backups. All of this only costs $4 per month
Todoist's Business pricing plan gives you access to everything in Pro plus five hundred active projects per member, fifty people per project, a team inbox, team billing, administration, and member roles, as well as priority support. This costs $6 per month.
Todoist's pricing plan is pretty awesome, but for what I need, I simply need something like Notion which is why Notion wins out for me in the end. The pricing is so similar as well, there isn't much to sway me to change what I use.
Key Benefits of Using This Type of Project Management Tool
You might still be digging in your heels when it comes to using a project management tool. It can be a little frustrating trying to learn something new, but the benefits really outweigh the annoyances of learning something new.
Makes It Easier to Plan
When you have a project management tool on your side, it makes things a lot easier to plan and schedule. When you can see who is doing what, when, and where, you don't have to guess. You can also choose to prioritize tasks without having to make a big deal out of things because it is easy to see what's going on.
Remote Working Becomes Easier
Remote work is becoming the norm instead of sitting around in cubicles wishing you could get home. When you have project management software helping you manage the team and all necessary projects, you can get things done without stressing out.
More Productivity
When everyone knows what they need to do and when they need to do it, everything gets done much faster. Increased productivity also comes from you, as the project manager, being able to look at what's happening and make decisions much faster.
Notion vs Todoist Alternatives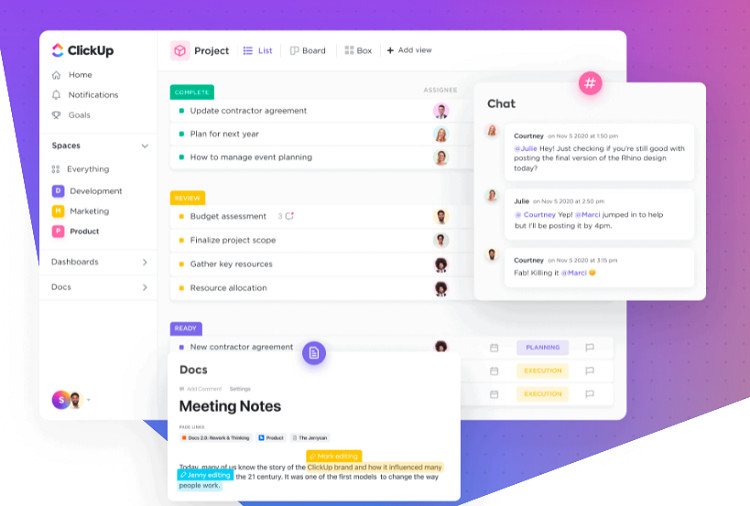 Notion and Todoist aren't the only good project management tools. You might have an interest in some of these other ones that might be up your alley.
Coda – This is a very efficient tool that allows you to create spreadsheets, do word processing, and manage databases. Their pricing is a little higher than Notion or Todolist, however.
Evernote – This tool is a little clunkier than some of the newer ones, but it's stable and steady. I used to use it, and it does what it's meant to. They have a free pricing plan, so it's not bad to look into depending on what you need.
ClickUp – This popular project management tool is a good option because it provides such a good user experience and has a lot of helpful features. They have a free plan but there is still room to upgrade if you have bigger needs.
FAQs
Question: Does Notion Have a Free plan?
Answer: Yes. Notion has a free plan for personal use.
Question: Does Todoist Have a Free Plan?
Answer: Yes. Todoist has a free plan for personal use.
Question: Can You Create to-do Lists in Notion?
Answer: Yes. You can create to-do lists in Notion, and you can pull up your old tasks and see the details.
Notion vs Todoist – My Final Opinion
Both Todoist and Notion are good tools to have at the ready in case you need them. However, Notion does a lot more than Todoist. If you want to have something that you can customize, as I do, Notion is the best option.
Notion has become pretty trendy too, so if you're into that, that's another plus. A lot of people you know will likely adopt it, and you can swap tips with each other.
You don't have to stop learning about project management tools right now. Here are some other great articles that can help you. Notion vs Trello and Todoist vs Wunderlist.
Our Recommendation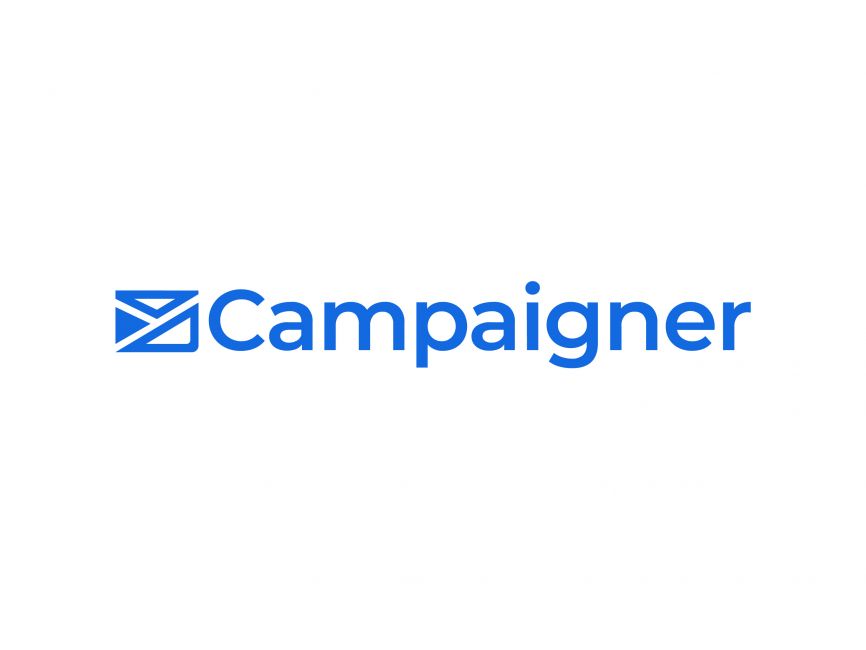 Have Your Heard of Campaigner?
Drive sales and revenue using advanced marketing automation, intuitive reporting and powerful personalization through email and SMS. Try Campaigner for free!
Start Your FREE Trial
We earn a commission if you click this link and make a purchase at no additional cost to you.