Last Updated on April 22, 2023 by Ewen Finser
While keeping a planner or paper calendar is still a valid option for today's tasks and to-do's, most people are looking for a user-friendly electronic way to keep track of busy schedules.
By using an app-based project management (PM) tool, you can improve your work efficiency and engage team members to keep goals on track (even if everyone is spread across the globe). Industry-leading PM platforms not only save task lists but provide a color-coded, drag-and-drop, auto-notification system that connects each worker with his delegated jobs.
I am comparing a couple of popular options, Todoist vs Wunderlist. As of May 2020, Wunderlist is no longer taking new users, but I hope this comparison helps you to see what features are necessary and available in a current project management tool. I also provide 10 alternative platforms, each with powerful features that are affordable and can help your team increase productivity.
The‌ ‌Main‌ ‌Differences‌ ‌Between‌ Todoist vs Wunderlist
Todoist supports third-party integrations, whereas Wunderlist does not.
Todoist features board templates, whereas Wunderlist does not.
Todoist offers notifications, whereas Wunderlist does not.
Wunderlist allows you to star tasks, whereas Todoist does not.
Wunderlist uses a tag filter system "#", whereas Todoist uses a label system "@"
The‌ ‌Similarities‌ ‌
Available on multiple platforms and devices
Both free and pro options
Drag and drop dashboard
Desktop and mobile apps
Collaboration support
User-friendly
Todoist vs Wunderlist: What is Todoist?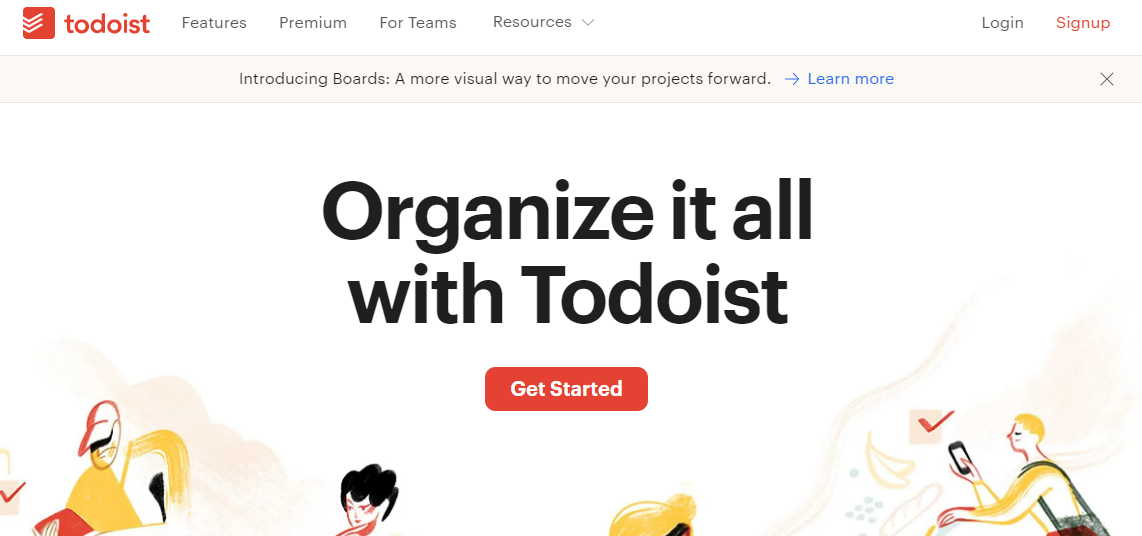 Todoist has both free and paid plans and works across platforms and devices. With over 13 million users, Its features help you take your lists and tasks from your head or pen and paper to drag and drop collaboration tools. List tools help keep your family or business organized even when you are offline.
Todoist vs Wunderlist: What is Wunderlist?
Wunderlist was shut down on May 6, 2020. Currently, you cannot update or edit your lists or tasks. Wunderlist users were given the option to import lists and tasks to Microsoft To-Do. You can also export your account through November 15, 2020.
Wunderlist is a popular to-do list app that was acquired by Microsoft in 2015. After the acquisition, Microsoft decided to no longer add features or update the app. Although it provides regular security fixes for Wunderlist, app users are encouraged to transfer their lists and tasks to Microsoft To-Do, a replacement for the Wunderlist platform.
The Main Features of Todoist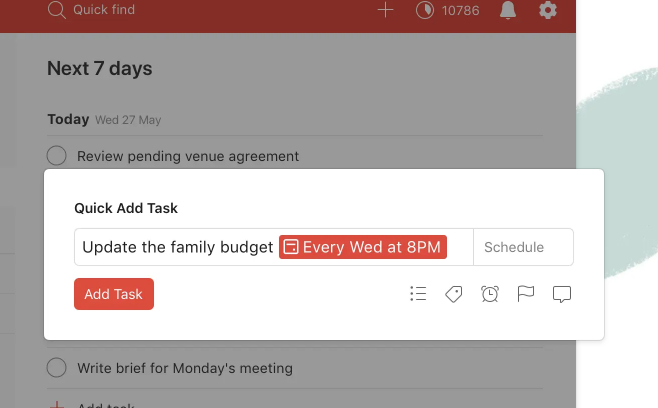 Quick Add and Prioritize Tasks
Easily add tasks in seconds as a one-time reminder or with recurring due dates. Drag and drop tasks so you never forget an important task. Use the task view to review all of the details including subtasks.
Collaboration Tools
Delegate tasks to collaborators so you can focus on your own goals. Receive a notification when comments are posted, tasks are completed, etc. Comment on tasks and projects so you can efficiently keep everyone in the loop.
Todoist Karma
Need a little motivation to complete your tasks? Todoist Karma awards points for completing tasks consistently. Aesthetically pleasing color graphs provide real-time progress for our daily and monthly goals. Easily check off tasks and view completed tasks to see the task in entirety.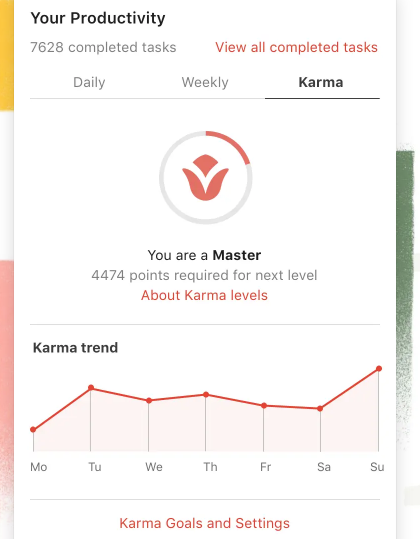 Todoist Boards
Todoist Boards organize your tasks using drag and drop blocks. Todoist provides a good variety of board templates to get you started.
Choose from a social media calendar created by Buffer, design requests, hiring pipeline, sales pipeline, student project, and more.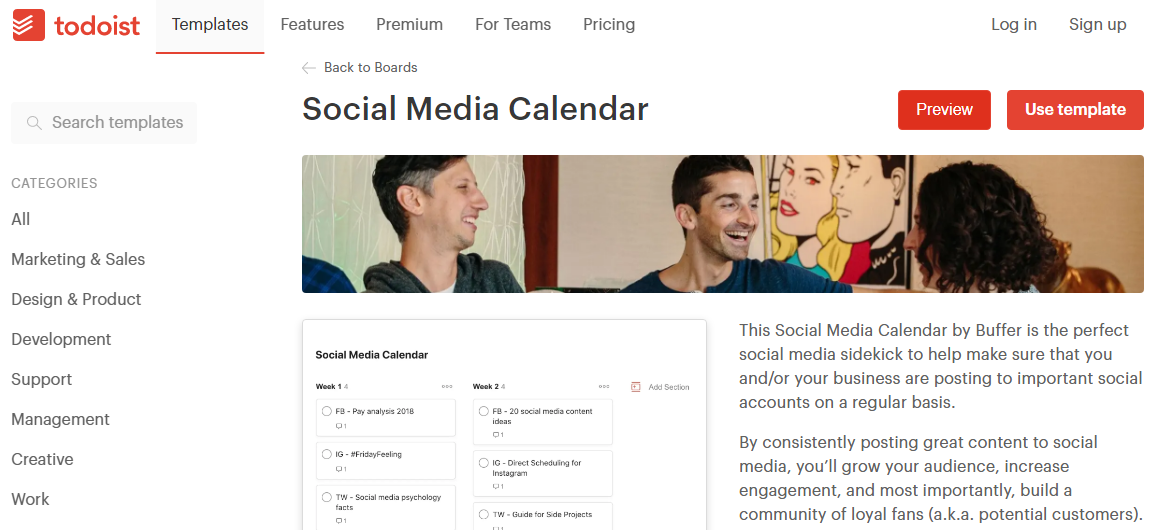 Integrations
Todoist integrates with Zapier, Google Assistant, Trello Power-Up, Alexa, Slack, Chrome, Google Calendar, Gmail, Monday.com, and more. You can also explore Todoist's API to customize your integrations.
The Main Features of Wunderlist
Task Folders
Wunderlist allows users to create task lists and then further organize those to-dos into folders. For example, if you have a work folder, you might include lists such as deadlines, travel, and new leads. Upon signing up, you will be allowed to set up both lists and folders.
Collaboration
Every list can be assigned a name, assignee, reminder, due date, subtasks, comments, and attachments. You can even start more important tasks. Invite friends or family members to view lists such as weekly chores and gift lists.
Collaborators can also carry on a conversation similar to a text string, which is great for keeping lists updated.
Tagging
Tag tasks using the # symbol so you can easily search for lists or list items. You can even use due dates such as "tomorrow" instead of always using a calendar date. These features are particularly helpful when on the go.
Cross-Platform Support
Wunderlist has apps for Windows, Android, macOS, Chrome, Safari, and Amazon Fire. Drag and drop is available within the app creating a personalized dashboard.
Todoist vs Wunderlist – Pricing
Todoist
Free Plan
for starters
$0 per month
Up to 80 projects
Up to 5 people per project
Recurring due dates
Task priorities
Integrations
Premium Plan
for Pros
$3 per month
Up to 300 projects
Up to 25 people per project
Recurring due dates
Task priorities
Integrations
Reminders
Comments and file uploads
Labels and filters
Productivity trends
Premium themes
Automatic backups
Add tasks via email
Calendar sync
Project templates
Activity log
Priority support
Business Plan
for teams
$5 per month
500 projects per user
50 people per project
Team inbox
Admin and member roles
Team billing
Priority support
500 active projects
50 people per project
Recurring due dates
Task priorities
Integrations
Reminders
Comments and file uploads
Labels
Filters
Productivity trends
Premium themes
Automatic backups
Add tasks via email
Calendar sync
Project templates
Activity log
Priority support
Shared team inbox
Admin and member roles
Team billing
Discounts available for students (70%), education professionals (70%), and nonprofit organizations (50%).
Wunderlist
Wunderlist has a free option as well as paid options for Pro and Business tiers. Wunderlist Pro starts at $4.99 per month or $49.99 per year. Wunderlist for Business starts at $4.99 per user per month or $49.99 per user per year.
Todoist vs Wunderlist – Support
Todoist
Todoist doesn't offer phone support, but you can contact them via email and Twitter. Todoist also provides documentation on getting started with your account, using the platform, FAQs, billing, and integrations.
Wunderlist
Wunderlist is no longer supported. However, if you have imported your information to its replacement, Microsoft To-Do, you can contact them here. Don't forget to include a brief description of the issue, the device used, operating system, app, or browser version.
Todoist vs Wunderlist – Pros and Cons
Todoist
Pros
Productivity reporting
Works on all devices
Collaboration friendly
Offline functionality
Cross-platform
Natural language input
Cons
Lack of features on the free plan
Wunderlist
Pros
Great UI/UX
Variety of features in the free version
Both desktop and mobile apps
Collaboration support
Cons
No longer supported, replaced by Microsoft To-Do
Features are not being added
No location-based reminders
Alternatives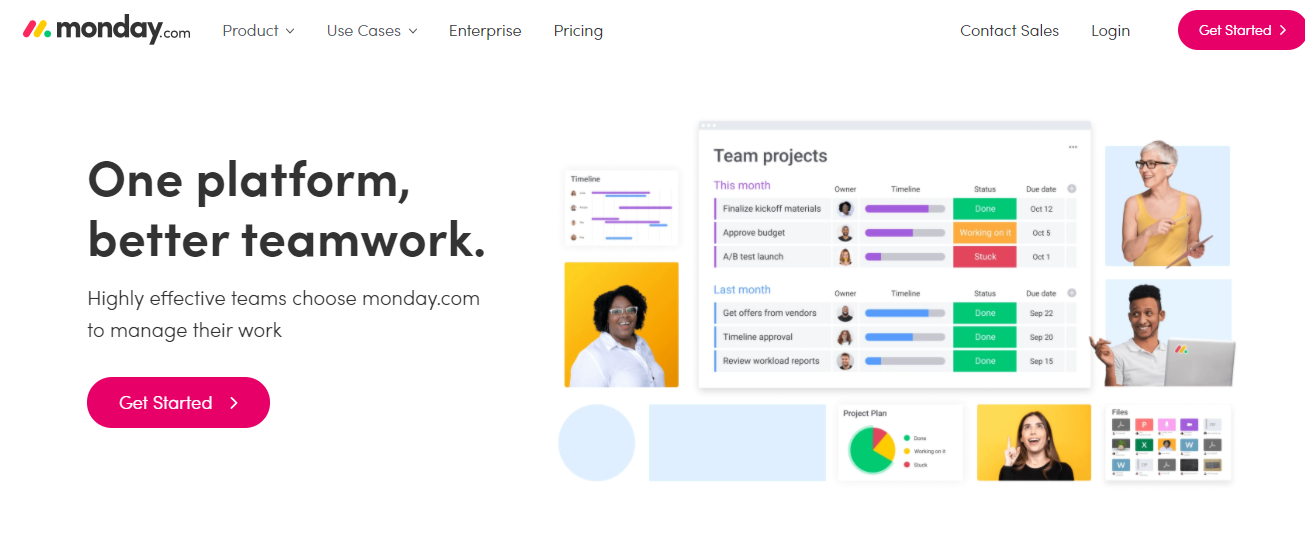 Mondays can create anxiety no matter where you work. Monday.com offers a highly visual project management tool that takes collaboration up a notch. It's simple to understand and features a modern way to manage deadlines and provide a sense of transparency among co-workers.
Pros
Built-in time tracking
4 different dashboard views available (files, kanban, form, chart)
Gantt charts
Mobile app
Cons
Can't assign comments
Project tracking is lacking
No brainstorming features
More expensive than competitors for features
Pricing
For a team of 5: Basic $39 per month, Standard $49 per month, Pro $79 per month, contact for Enterprise pricing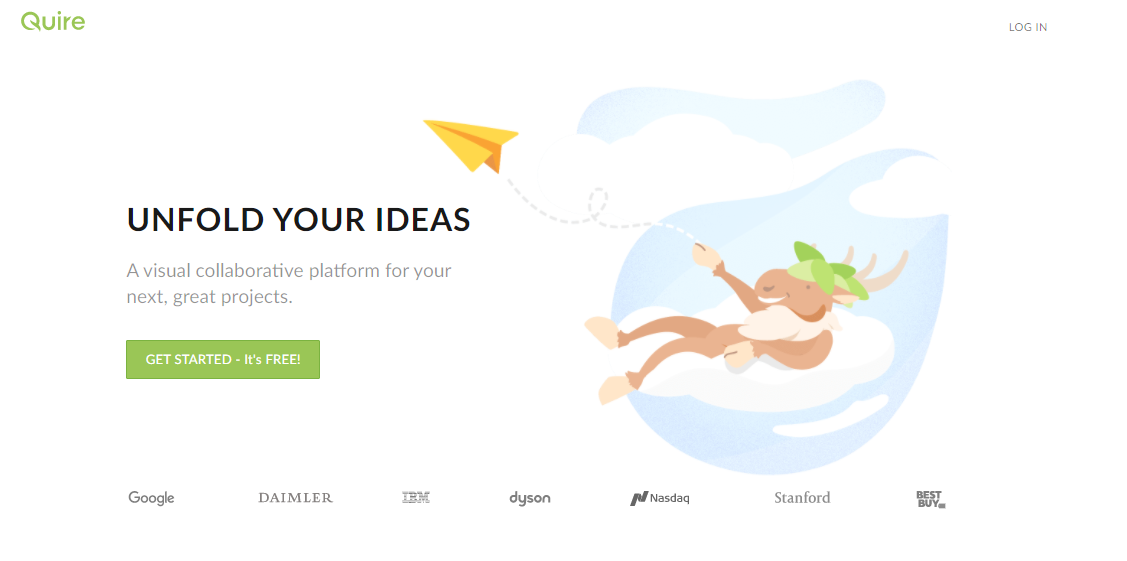 Quire is an award-winning cloud-based software that provides project management tools whether your company is small or large.
Pros
Coming soon – Gantt Chart and advanced Kanban Board
Break down big projects into small steps
Grant access to different team members depending on their project involvement
See attachments and comments in real-time
Notifications via Google, iCal, and Outlook Calendar
Third-party integrations – Slack, GitHub, Chrome Extension
Cons
No private chat
Needs more theme options
Lacks customization features
Pricing
Currently free for accounts with up to 35 organizations, 80 projects, and 30 members per organization
3. Remember The Milk
Created in 2004, Remember the Milk is one of the oldest to-do list platforms out there. It has a free version that provides a wide variety of useful functions such as collaboration, reminders, and third-party integrations with Gmail, Google Calendar, and Evernote. Plus, upgrading to a paid plan offers subtasks, colors for visual tagging, and mobile notifications.
Pros
No learning curve
Daily notifications
The free version has sufficient features
Collaboration options
Cons
Poor filtering
No location-based reminders
Manual entry
Pricing
Free plan available, Pro is $39.99 per year

ProofHub is one of the software leaders in project management and team collaboration. It is trusted by popular corporations and provides a plug-and-play user experience.
The platform offers a custom role feature so that only certain team members can access certain files. This is perfect for complex projects that have a lot of moving parts.
Pros
Kanban boards
Gantt charts
Time tracking
Internal chat tool
Internal proofing tools
Custom reporting
Cons
A limited number of third party apps
Pricing
Essential Plan $45+ per month, Ultimate Control Plan $89 per month, both plans offer unlimited users

Trello provides visual boards with an easy drag-and-drop dashboard. Team members can easily view what their tasks are as well as what projects other team members are working on. The platform is very flexible and works with a large variety of business types and sizes.
Pros
Adapt projects to any niche
The dashboard provides a view of your work and co-workers tasks
Visual boards, drag-and-drop
Team files all in one place
Cons
Limited to kanban system of organization
Best for simple projects, smaller teams
Not a fully-featured project management tool
No built-in messaging system
Can only export in CSV using the paid version
Pricing
Forever free plan, Business $9.99 per month per user (billed annually), Enterprise starts at $17.50 per month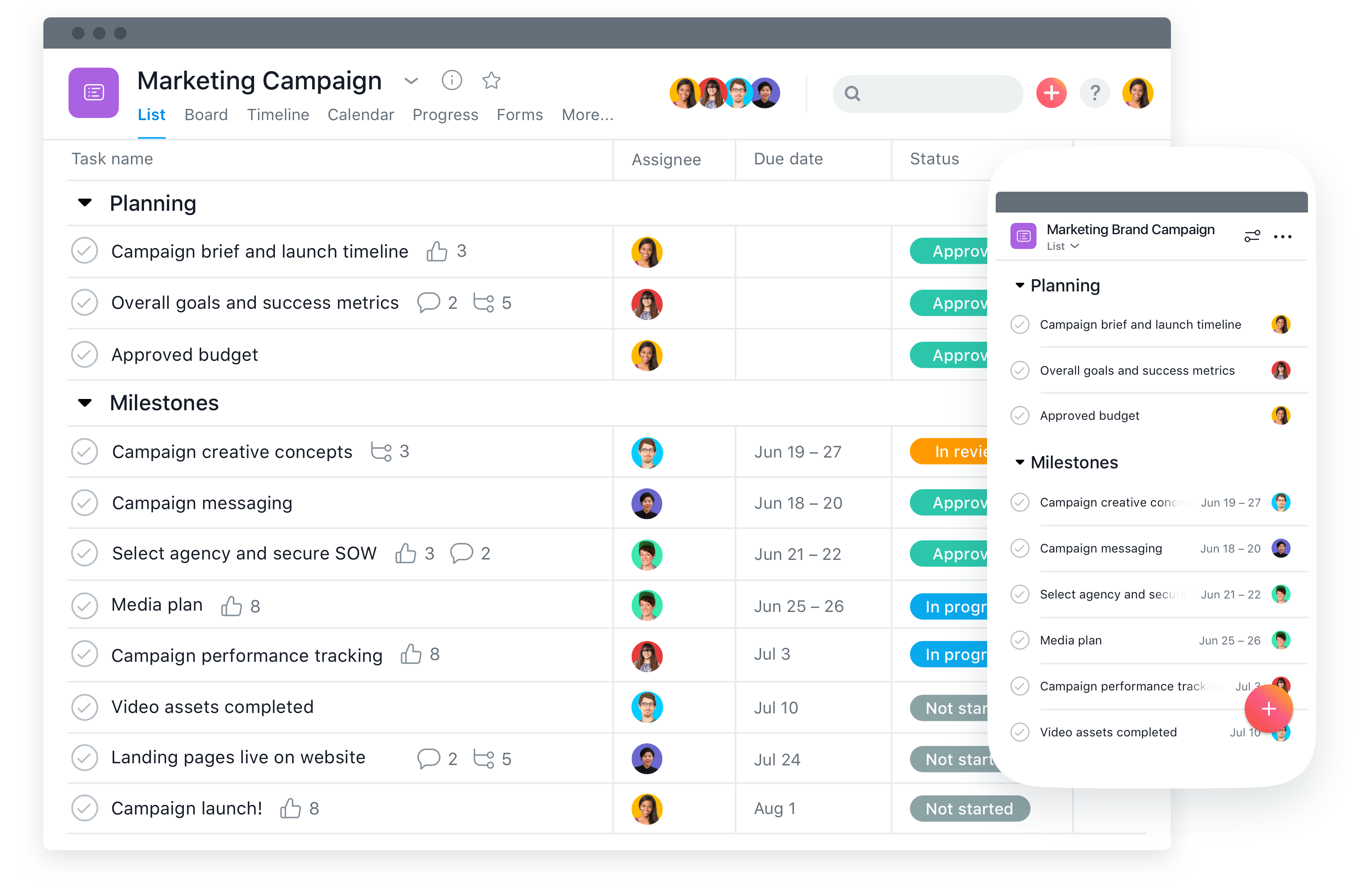 Asana works similar to Trello but offers more advanced features. Use the platform's timeline to plan complex projects from point A to point B. Set priorities, hard deadlines, delegate tasks, and share collaborative details all within the platform.
Pros
Know where the project stands in real-time
Easily keep everyone working toward a common goal
Cons
The variety of features can get overwhelming and you can spend too much time in the choices and settings
Learning curve
You can only delegate one person to a task
Cannot switch between a list view or board view once a project is started
No time tracking
Pricing
The premium plan starts at $9.99 per month per user (billed annually)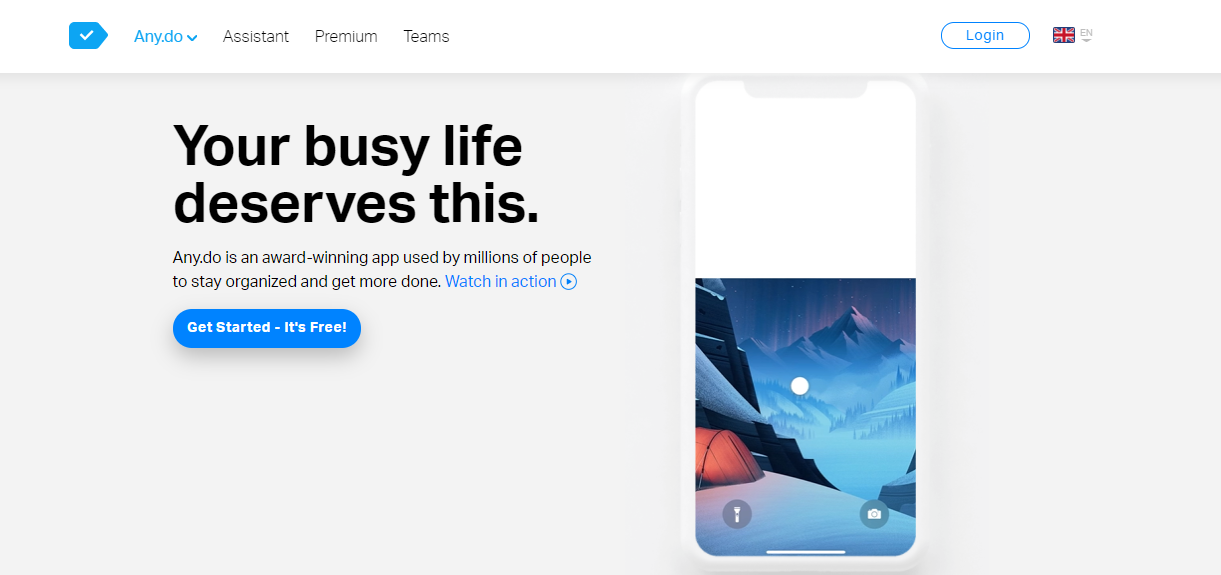 Manage all of your to-do lists and tasks with an integrated calendar. Assign specific colors to each task to quickly see a visual view of your to-do lists. Set one-time reminders, recurring reminders, or location-based reminders.
Pros
Attach files with tasks
Collaborate by sharing lists and delegating tasks
Customize app themes
Cons
Not an all-in-one solution
Features are basic compared to competitors
Pricing
Premium starts at $5.99 per month (billed annually)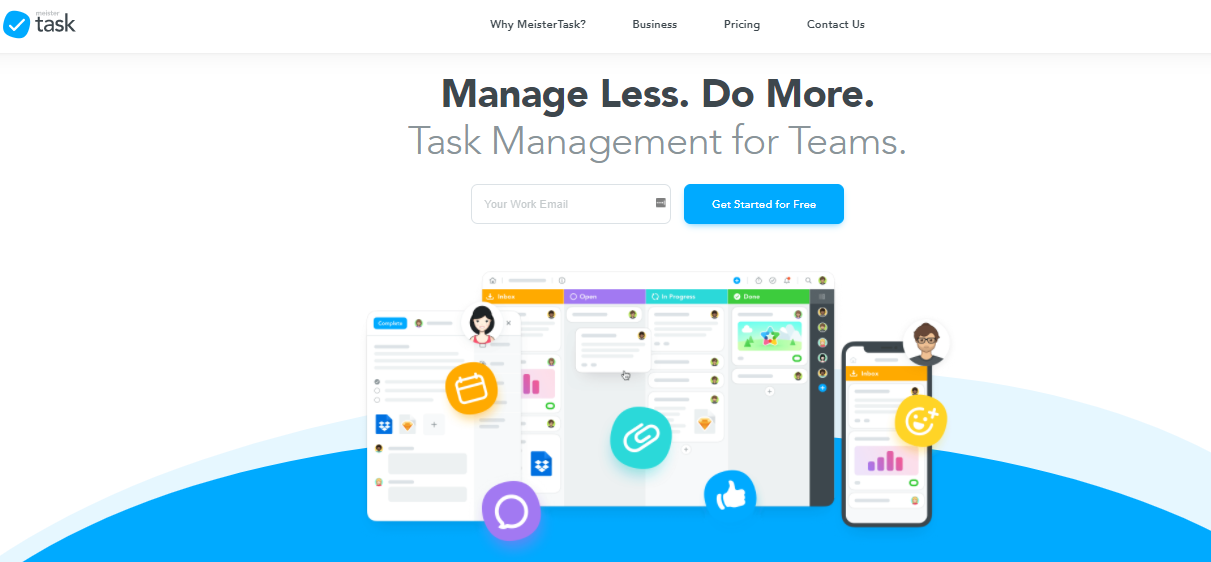 Meistertask goes above and beyond list-making by offering a collaborative task management tool. Simply create a project, select team members, delegate tasks, and follow the process in real-time.
Pros
Customize your dashboard
Create a group project by inviting other team members in real-time
Get notifications when there is a kink in the project so you can resolve project issues quickly
Third-party integrations (Slack, Zendesk, etc.)
Cons
No reminder feature
Subtasks are nested and hard to view inside the task
UX could use improvement regarding platform layout
Pricing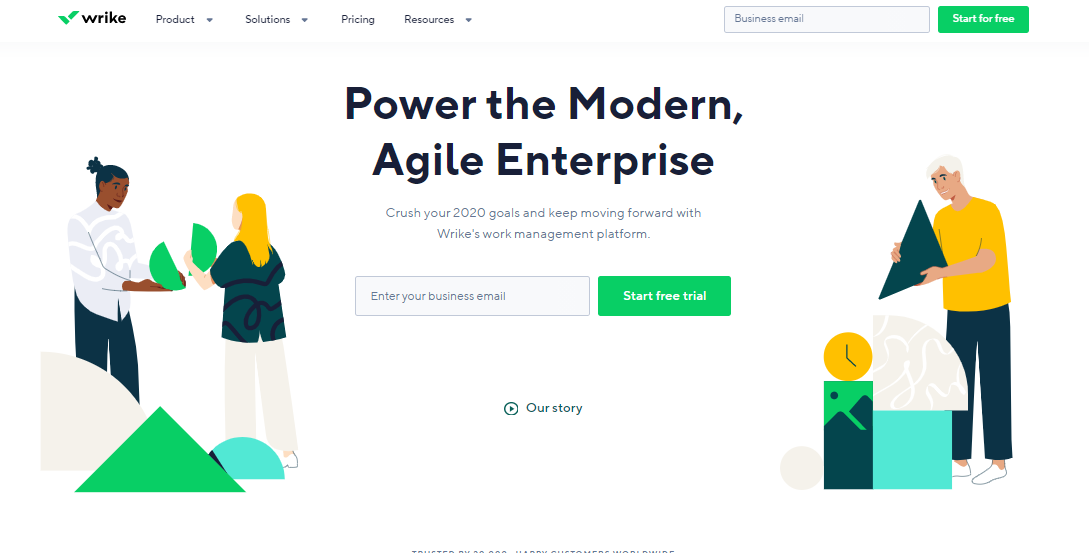 Wrike provides a transparent view of your tasks to help streamline tasks and promote collaborative planning. Manage, engage, and track your team's project work in real-time.
Pros
Real-time reports
Gantt charts
Tagging feature
Support images and videos
Cons
Onboarding can take longer than competitor apps
Can't convert comments to tasks
Project tracking is limited
Interface navigation could be improved
Pricing could be more affordable
Pricing
Under $35 per month per user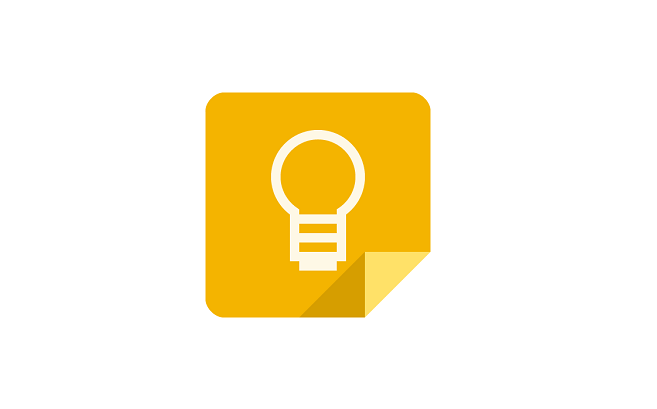 Google Keep is a free service for note-taking. It is worth taking a look at if you are looking for a diverse app that can support text, lists, images, and audio. Create and save voice memos and complex notes which can both be synced across devices.
Pros
Text-to-speech
Reminders
Mobile app for both iOS and Android
Cons
Centers around note-taking, not the best app for business collaboration
Pricing
FAQs
Question: What is better than Todoist?
Answer: There are several alternatives to using Todoist. Some of the alternatives include monday.com, Quire, Remember the Milk, ProofHub, Trello, Asana, Any.do, Meistertask, Wrike, and Google Keep.
Question: Why did Wunderlist shut down?
Answer: Microsoft decided to shut down Wunderlist when it decided to stop updating the app. Wunderlist users were given the option to switch to Microsoft To-Do.
Question: Does Google have a todo list app?
Answer: Yes. You can use Google Tasks mobile app. Google tasks allow you to sync your tasks across all devices whether you are at home or on the go. The app integrates with Gmail and Google Calendar. It has over 5 million installs and is free to use.
Question: Is Microsoft todo free?
Answer: Yes. Microsoft To-Do is free and available on all devices including web browsers, iOS, Mac, Android, and Windows.
Question: Is Todoist app free?
Answer: Todoist has a $0 monthly plan that is completely free to use. To take advantage of all of Todoist's features, you will need to upgrade to one of their premium plans. Premium plans start at just $3 per month.
Todoist vs Wunderlist – Which One is Best?
With Wunderlist out of the running, Todoist is a worthy alternative that will keep you organized and a user interface that is easy to onboard new team members.
Looking for features that Todoist doesn't offer such as a free plan with more options (Quire) or unlimited collaboration (Any.do at under $6 per month)? Fortunately, there are a variety of powerful alternatives to meet your team's unique needs.
Further read: