Last Updated on December 9, 2021 by DMEditor
CRM tools are an invaluable asset to financial advisors. These tools enable financial advisors to stay on top of client communication and deliver personalized service. CRMs make it easier for financial advisors to manage tasks and keep an eye on critical data.
There are many CRMs available on the market. A critical factor in choosing a CRM is assessing your specific needs and determining the features best serve you and your team. CRMs offer different features, making it challenging to decide which ones are important for your business.
Throughout this article, we will explore some of the best CRMs for financial advisors. We will also provide an overview of what features each CRM offers, so you can decide which one is the best fit for your business.
What is a CRM System?
A CRM (Customer Relationship Management) system helps businesses manage customer relationships. It enables companies to track customer interactions and store customer data.
The goal of a CRM system is to help businesses deliver better customer service. Companies can provide the best possible customer experience by tracking customer interactions and managing tasks.
Financial advisors managing many clients and prospects will find a CRM system particularly useful. It will help you organize your contacts, maintain regular communication with clients, and capture important information about each client relationship.
Important CRM Features for Financial Advisors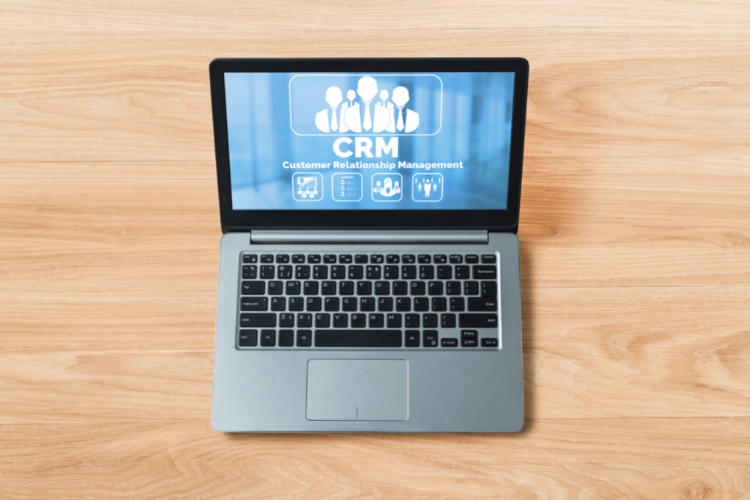 Financial advisors have specific CRM needs. The nature of the finance industry means that financial advisors have to keep track of a great deal of data. The increasing need to offer features that cater to the particular wants of financial advisors led to the development of specialized CRMs for the finance industry.
Below are some critical features that financial advisors should look for in a CRM system.
Workflow Automation
Workflow automation is a critical feature for financial advisors. This feature allows you to automate routine tasks, such as emailing clients or following up on leads. Once you set up the workflow rules, the CRM will take care of your tasks.
Client Tracking
A good CRM will track all interactions between you and your clients, including email, phone calls, and in-person meetings. With access to this information, you will always know what goes on with each client relationship.
Client tracking is critical for financial advisors because it enables them to track their time with each client and provides a history of all interactions. This information is valuable for analyzing the effectiveness of your communication methods and determining how to serve your clients best.
Lead Management
Lead management allows you to organize and prioritize prospective clients. You can use lead management to create a pipeline of potential prospects and assign activities (such as phone calls and emails) for your team members.
Lead management will help your team focus on the most promising leads and increase the likelihood that those leads will turn into clients.
Contact Management
Contact management allows you to store client information, including personal details and contact history. Financial advisors can use contact management to keep track of a client's account status, investment portfolio, and other vital data.
Customized Fields
Many CRMs allow you to create custom fields. Custom fields will enable you to track additional information that may be relevant to your business. It should be powerful enough to mold out a personalized solution. Essentially, the CRM should be able to adjust to suit the needs of your business.
Integration with Other Software
An excellent financial advisor CRM should easily integrate with other software you are using, such as your email marketing software or accounting software. Seamless integration will make it easy to manage your data and increase efficiency.
The best CRM for financial advisors will also include wallet share calculations. Wallet share is the percentage of a client's assets managed by your firm. Your CRM should be able to track all invested assets and provide you with detailed reports on your wallet share percentages.
Collaborative Forecasting Tools
Collaborative forecasting tools allow you to share your forecasts with clients and other financial advisors. When sharing forecasts, it is crucial to provide detailed reports so that your clients can review and sign off on them.
You can also use these collaborative forecasting tools for intra-firm communication, such as sharing research or idea generation with other members of your company.
The Best CRMs for Financial Advisors
As an advisor, you need a CRM to help you manage your relationships with clients (and potential clients). I've researched, tried out different CRMs, and compiled a list of the best CRMs for financial advisors.
Best Overall: Salesforce Financial Services Cloud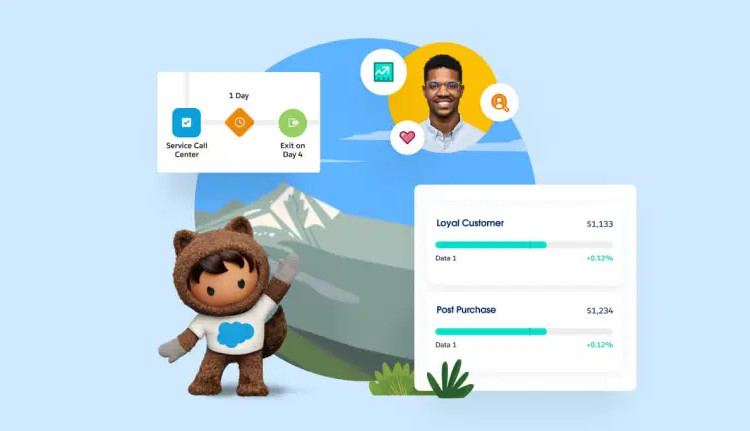 The Salesforce Financial Services Cloud is a comprehensive CRM that enables financial advisors to manage their clients and prospects. It offers a wide range of features that make it a customizable solution for all types of financial advisors.
Founded in 1999, Salesforce is a well-established company with a large customer base. It's no surprise that their Financial Services Cloud CRM is top-notch. As an advisor, specific product, the Financial Services Cloud is designed to be user-friendly and packed with features that will help you organize and manage your database.
Some of the core features of the Salesforce Financial Services Cloud include:
Lead Management

Opportunity tracking

Alerts

Relationship mapping

Referral management

Financial account management

Banker console

Wallet share calculations

Needs assessment options

B2C client data model

Collaborative forecasting

Email integration

Workflow automation

Task management

Einstein analytics
Salesforce offers a streamlined wealth management solution to help you manage your client relationships and grow your business. Financial management that aligns with your company's processes and goals ensures a successful financial plan. Salesforce is one of the best CRMs for managing this critical piece of your business.
Salesforce Financial Services Cloud leverages AI to gather more insight into client analytics. The Financial Services Cloud also offers various features, including mapping client relationships and monitoring pipeline performance.
Salesforce allows financial advisors to integrate more than 100 data sources. This feature streamlines data management and ensures you have the most up-to-date information about your clients. While Salesforce offers extensive features, some people find it a little complicated, especially first-time users.
Pros
Extensive features

Advanced AI capabilities

Well-known brand name

Advanced integration
Cons
Complicated interface for first-time users

Can be pricey
Best Value: Wealthbox CRM

Wealthbox's platform is best for financial advisors who have a limited budget and want a lower-priced CRM. Wealthbox offers many of the same features as other top financial advisors' CRMs, including an intuitive dashboard that allows you to track your pipelines and accounts.
A modern CRM for financial advisors keeps businesses connected through automated tasks and messaging. It offers an aggregator of information to help financial advisors make smarter business decisions.
Wealthbox also integrates with your email software and other platforms you might use, such as Google Analytics and QuickBooks.
Wealthbox also offers:
Pipeline management

Contact management

Task management

Opportunity tracking

Performance tracking

Portfolio integrations

Advanced security

Account administration
Through automated workflow, Wealthbox helps you take care of the tedious and time-consuming tasks to focus on growing your business. It is a cheap option that offers value for the money, with basic rates as low as $35 per user per month. The pro and premier plan is $49-$65 for every user each month.
Pros
Cheaper than other options

Free trial available

Easy to use

Integrates with other software

Customizable client fields
Cons
Notifications are manual

Cumbersome to review client history
Extensive User Experience: Redtail Technology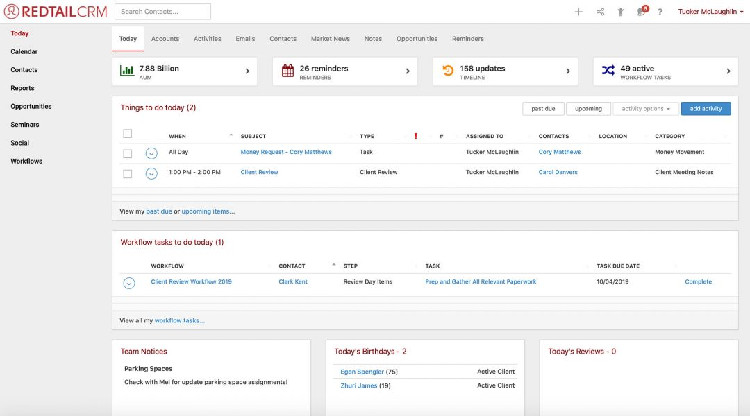 A 2020 T3/Inside Information Advisor Software Survey ranks Redtail as the best CRM tool with a 62% market share. Redtail Technology is a highly user-friendly CRM packed with features that help advisors manage their accounts and identify growth areas.
It's a straightforward CRM with all the tools you need to succeed in today's competitive marketplace. Redtail offers a powerful contact management system, predictive revenue analytics, customizable workflows, and email integration.
Other Redtail features include:
Campaign management

Free database migration

Unlimited resources

Seminar management

Document storage

CRM for Windows and Mac
Redtail Technology is specifically for advisors, focusing on the needs of individual investors and small businesses. The company offers a wide range of features at an affordable price, starting at $99 per month for 15 users.
Pros
User-friendly

Very affordable

30-day free trial

Straight forward integration

Mobile access
Cons
Can only support 15 users in each database

Lacks phone conferencing

Steeper learning curve
Best for Small to Medium Financial Advisors: UGRU Financial CRM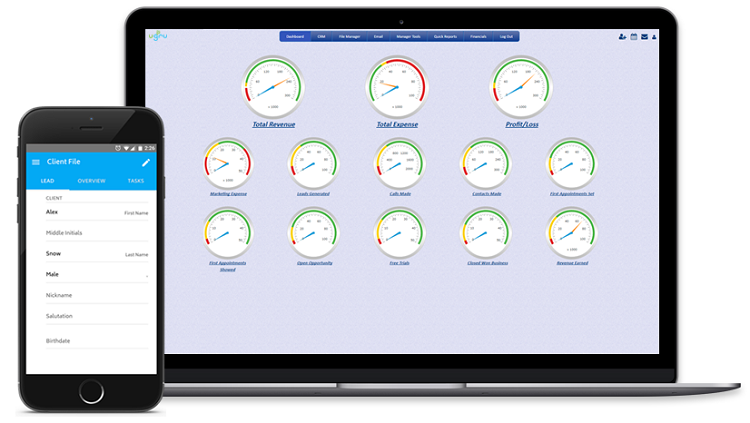 Some of the top-tier CRM's are appropriate for large teams, but they can be largely impractical when working with a few advisors. UGRU CRM is designed for small to medium financial advisor teams, focusing on automation and scalability.
The main aim behind the design was to eliminate the limitations that other CRM tools have for burgeoning financial advisors. The plan was a success and now growing financial advisors are using this CRM for its budget-friendly price and excellent features.
UGRU Financial CRM offers:
Data aggregation

Contact management

Interaction tracking

Team selling

On-demand call scripts
UGRU CRM has all the perks you would expect from a high-end CRM, with the right features to keep growing financial advisors organized. At $59 per month for three users, you will have all the tools you need to succeed. Performance plans and professional plans get a little pricey at $139 and $179 for three users every month.
Its advisor pro plan offers the most features for $324 per month. Through the plan, users have access to more sophisticated revenue-generating tools. Building client profiles, anonymous prospecting, and checklist management are all available.
Pros
Scalable pricing model

Mobile app

Automated notifications

Feature-packed for small to medium financial advisors
Cons
Non-intuitive user interface

Limited support
Best for Wealth Management: PractiFi CRM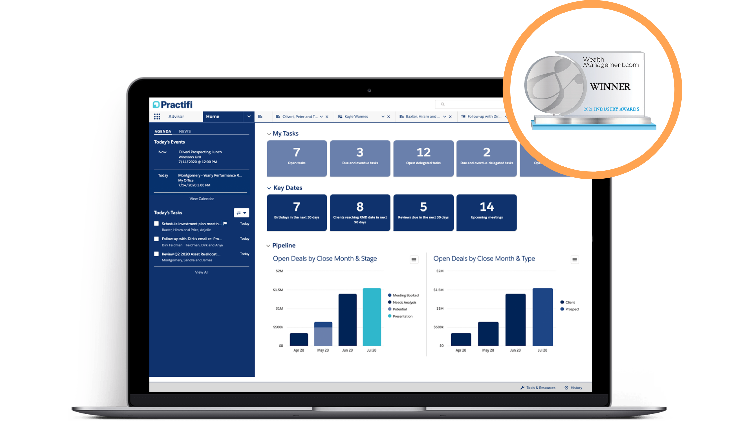 Wealth management and financial advisors require a unique set of features in their CRM. That's where Practifi comes in. PractiFi CRM is quickly becoming the CRM of choice for many in the wealth management industry by providing curated client advisory, management, and marketing tools.
Its technological foundation is exceptional, providing users with data-driven insights to increase revenue. The platform also offers the tools needed to deliver personalized experiences to each client, regardless of their diverse needs.
Some of its features include:
Workflow automation

Productivity tracking

Manage ad hoc activities

Contact management

Task management
PractiFi allows you to run the business in the cloud. Through this feature, you can access your data from anywhere and monitor your team's progress on the go.
The software lets you collaborate with clients and team members in real-time so that you can make better decisions faster. Contact their website or a detailed pricing page to find a plan that fits your needs.
Pros
Feature-packed for wealth management teams

Informative reports

On-demand training

Compliance management

Pipeline tracking
Cons
limited reviews

Steep learning curve for beginners
Other Top Tier CRMs for Financial Advisors
While our top five CRMs for financial advisors will fit most needs, other top-tier CRMs may be a better fit for your business. Depending on your size, needs, and budget, you may want to consider one of the following CRMs:
Envestnet Tamarac CRM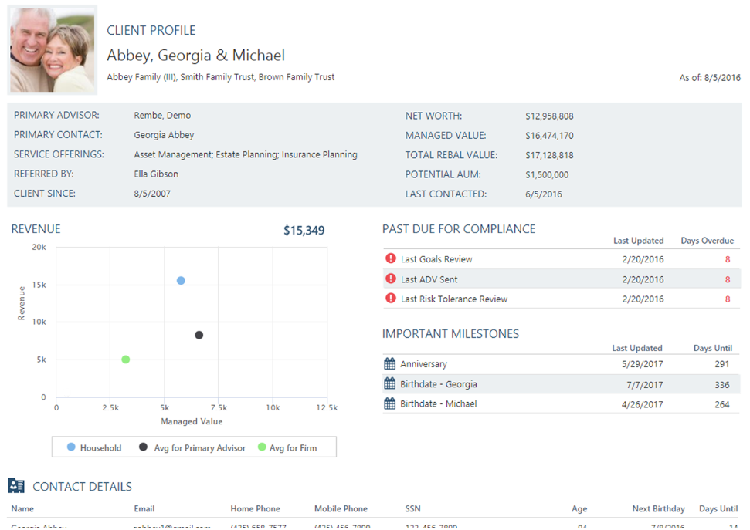 Envestnet Tamarac is a high-end CRM that integrates seamlessly with your portfolio management system. They offer different enterprise plans, each tailored to other use cases. Its best features include compliance, automated monitoring, and customized reporting and branding.
Junxure
Junxure is a high-end CRM for teams that demand the best with advanced reporting tools and a robust suite of tools. If your team needs budget-friendly pricing with a pay-as-you-go model, this may be the software for you. It's also great for growing financial advisors looking to take their business to the next level.
Redtail Technology CRM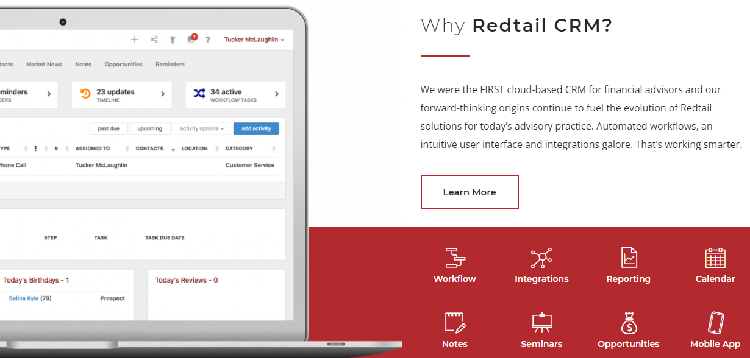 Redtail Technology uses advanced technology to make your workflow easier. It's a great CRM for those who focus on their clients and leave the technology to Redtail.
Redtail is built for professional advisors in mind, from case management tools to predictive analytics. Its Speak feature allows user interaction with clients through text or voice messages.
Nexj Intelligent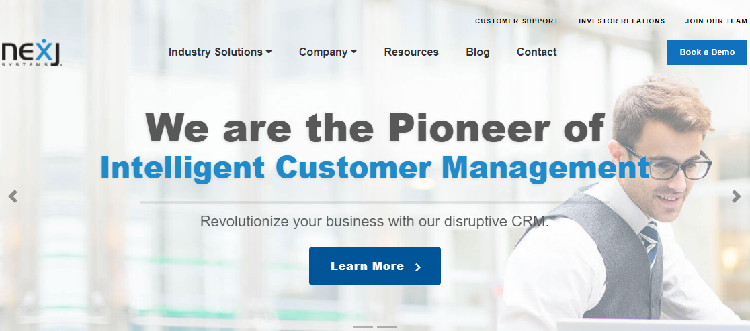 Unlike other CRMs, Nexj Intelligent offers an impressive UI – including a mobile app. This platform is ideal for financial advisors to engage with prospects and clients through personalized touchpoints. It saves interesting client facts such as hobbies, client prospects, interests, and more.
Zoho CRM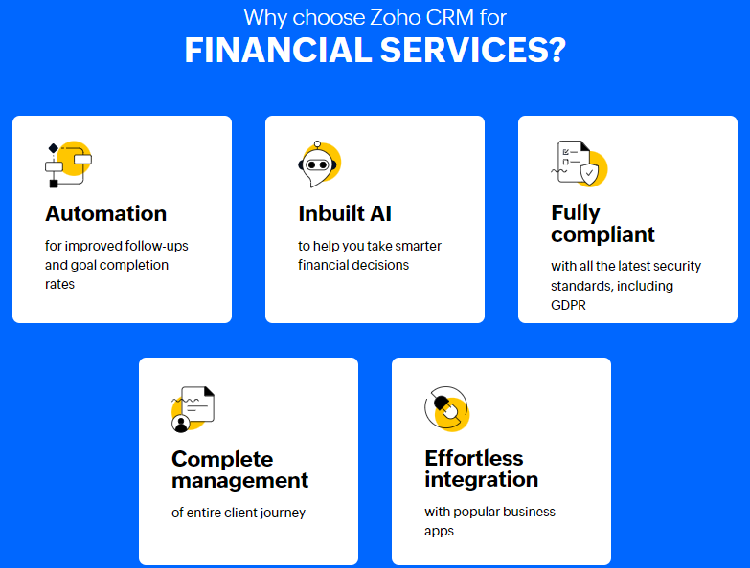 A simple but powerful CRM, Zoho is great for beginners and pros alike. It's easy to implement and use, so you can focus your time on growing your business instead of learning software. Zoho helps you get more done in less time through automation and integrations.
Criteria Used to Choose the Best CRM for Financial Advisors
When choosing the best CRM for your financial advisor business, I looked at a few key features:
Ease of use

Automation

Integrations

Features

Pricing
Each CRM on our list excelled in one or more of these areas, making it an excellent choice for financial advisors. As your business grows, you may need to upgrade to a more advanced CRM. But, for most companies, one of our top five CRMs will be the perfect fit.
When selecting a CRM, it's essential to find one that is easy to use. If you and your team aren't comfortable using the software, it won't be easy to adapt it into your daily routine.
Automation is another crucial factor to look for in a CRM. The best CRMs automate tedious tasks, such as data entry. This way, you can spend your time on more critical activities, such as working with clients.
Integrations, pricing, and features vary significantly from CRM to CRM. It's essential to find one with the features you need and is affordable. When considering a CRM, be sure to ask about its pricing structure. Many CRMs offer a free trial or a free version for small businesses.
FAQs
Question: What are CRM Financial Services?
Answer: A CRM, or customer relationship management system, is a platform used to track your sales prospects and clients. A CRM for financial advisors allows you to understand your client's needs and interests better to focus on providing the best service.
Question: What are the Benefits of a CRM for Financial Advisors?
Answer: CRMs save you time by automating tasks such as data entry, scheduling appointments, and sending emails. CRMs for financial advisors are also helpful in presenting your company's brand to your prospects and clients.
Question: What is the Best CRM for Financial Advisors?
Answer: The best CRM for financial advisors is Salesforce CRM. It's easy to use, automates tasks, and has a robust set of features. If you are looking for a more affordable CRM, Wealthbox is an excellent option. Redtail Technology CRM is also a perfect choice for financial advisors.
Conclusion
Choosing the best CRM for your financial advisor business can be overwhelming. But, by considering the important factors—ease of use, automation, integrations, features, and pricing —you can find the CRM that's perfect for your company.
If you need help choosing the best CRM for your business, I recommend starting with Salesforce CRM. It's a powerful CRM that's easy to use and has all the features you need. While it's a bit pricey, Salesforce is an excellent choice if you have the budget.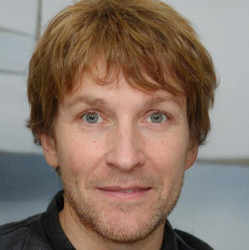 Latest posts by John Hughes
(see all)
Get 40% OFF for 3 Months