Last Updated on October 29, 2021 by DMEditor
In this comparison between Bill.com vs Melio, you'll discover which commercial bill payment system meets your needs.
You'll discover:
the key differences between this software;

the specific features provided;

a list of interesting alternatives;

a clear verdict as to which is the best accounting software for your specific situation;

and more
Main Differences Between Bill.com vs Melio
The main differences between Bill.com vs Melio are:
Bill.com has deep automation features, whereas Melio has only basic automation.

Bill.com has an invoice system, whereas Melio has a page on which you can directly get paid.

Melio has the option to pay your partners with a credit card even if they do not accept it, whereas Bill.com does not (but there are many more payment options).

Bill.com has integrations with most accounting software, whereas Melio only integrates with Quickbooks.

Bill.com has many paid plans, whereas Melio is mostly free.

Bill.com supports international payments, whereas Melio only has US support.
How To Choose The Best Bill Payment System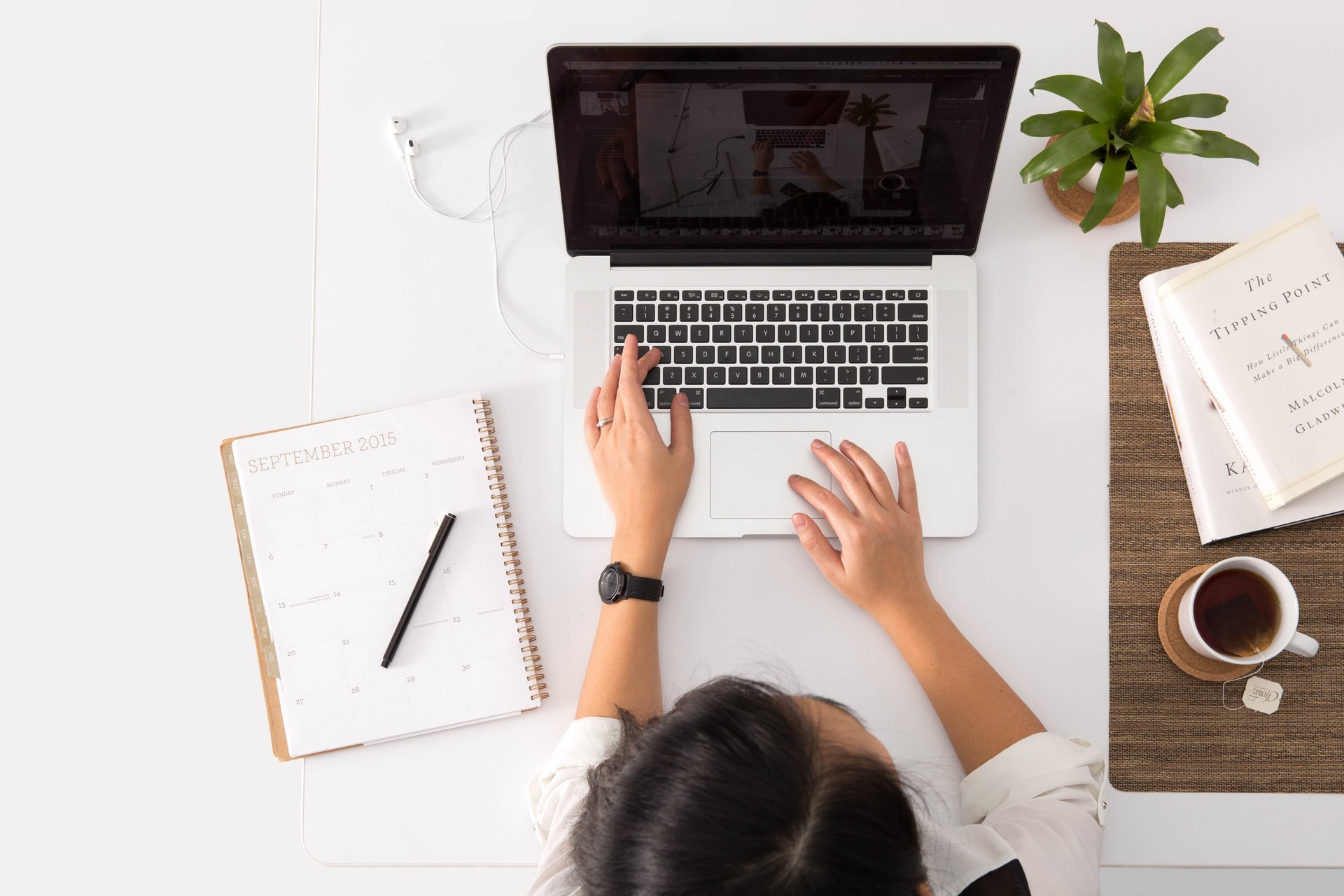 Data entry.

Manual data entry is now mostly a thing of the past. Still, you'll want to consider which software makes it easier to digitize your bills.

Dashboard.

If you're dealing with many bills, you want to have a real-time overview of what's going on. The goal of a bill payment system is to centralize everything in one place, so you don't have to search through stacks of documents every time you need to ask for payments.

Automation and tracking.

Some software even lets you send automated invoices and reminders. Make sure the tool you're using makes it easy to keep track of what is owed to you.

Payables features.

You'll want software that makes it easy and straightforward for you to pay your bills. Some tools come with automation for bulk or recurring payments, which can also be very convenient.

Integrations.

If your fintech stack includes other software, you want to make sure that the tool you're using integrates well with the other services you use. Some tools have more native integrations than others.

Pricing and fees.

Some services charge a subscription fee, other services charge per transfer, and you want to make sure you're aware of all the possible hidden fees.

Customer service.

Consider the depth of videos and tutorials that explain the software's features. You'll also want to make sure it's easy and convenient to reach the customer care team in case you have trouble using the software.
Bill.com Key Features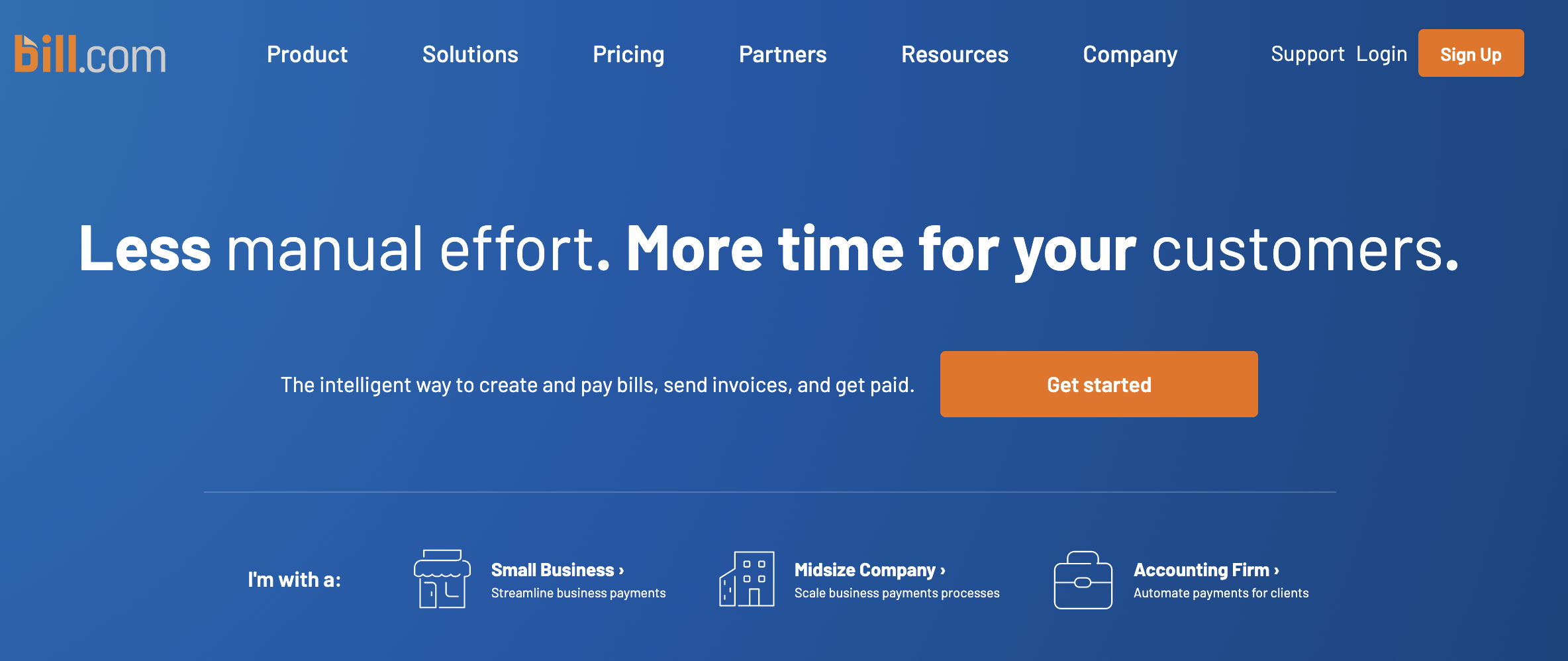 Aptly named, Bill.com is one of the most well-known pre-accounting software brands. It shines with its ability to let you deal with your accounts payables and receivables. It is a complete service, although maybe a bit more expensive than other alternatives.
Data entry
You can easily add bills by snapping a picture through the phone app. When you do, most data will be automatically imported into Bill.com's dashboard. You can also import digital bills and allow the AI to autofill most of the data itself, saving you a lot of time.
Receivables Features
Your Bill.com dashboard provides an instant overview of all that's coming in and out. You can easily create digital invoices and share them with your partners. You can also add personal notes and set up billing automation. This is a great way to conveniently send bills and stay on top of what is owed to you. Your customers and partners can directly pay online through bank transfer or credit card for a totally streamlined process.
Payables Features
Similarly, Bill.com lets you keep track of all that you are supposed to pay in real-time through its dashboard. You can send payments based on the previously scanned bills that your partners send you. On top of that, you even have the option to set up recurring and automated payments in a few clicks.
Integrations
Bill.com integrates with the most notable accounting and fintech stack tools. Furthermore, in case you're using a service that does not integrate well with Bill.com, you can easily export highly compatible templates that will be a breeze to use with other software.
For most of Bill.com's accounting integration, there is two-way cloud sync active so that any data modified on one side will also be updated on the other for maximum saved time and convenience.
QuickBooks, Xero, Oracle, Sage, Microsoft services are among the many integrations that are native to Bill.com. It also integrates with other pre-accounting software such as Expensify, Hubdoc, Tallie, Earth Class Mail, and Tax1099.com.
Pricing and fees
Bill.com proposes a tiered system of paid plans but also a free demo on request. The base plans are the Essentials and the Team plan. They both have you choose between either the payables or receivables features.
The Essentials plan, to begin with, is available at $39 per month per user. Among the payables features, you will find a centralized inbox, invoicing scanning features, full overview through your Bill.com dashboard, unlimited document storage, ACH, check & international wire transfer, the standard approval policies, and up to 6 user roles.
Among the receivables, features expect customized invoice templates, automatic invoicing, payment status tracking, automated email reminders, ACH and credit card payments, and auto-charge/auto-pay features. You will also be able to export and import your data to the accounting software of your choice with the premade templates.
The Team plan adds more accounting integrations (QuickBooks Pro/Premier, Xero, etc.) and lets you set more than six user roles. You will have to make a choice between the payables or receivables features here too. It is available at $49 per month per user.
The most complete plan is the Corporate plan. It includes both payables and receivables perks from the Team plan. It is available at $69 per month per user.
Bill.com also lets you process payments, but there are "hidden fees" that come on top of the original subscription price. Here is a rundown of those fees :
ePayment/ACH processing fee : $0.49/send & receive

Physical mailing of checks or invoices: $1.69/check payment or invoice

Getting paid via credit card payment: Level 3 merchant fees processing rates (1.90% + $0.10).

International wire transfer fee: $0/payment for local currencies, $9.99/payment if USD to overseas.

Vendor Direct virtual card payment: $0/payment.

Faster pay by ACH: same or next day $9.99.

Faster pay by Check: overnight $19.99, two days $14.99, three days $9.99.
Customer service
The customer care team is available through live chat during weekdays and business hours. You can also reach out through an email from the Bill.com interface directly. If you prefer to deal with issues hands-on, you will find a full catalogue of videos, webinars, and how-tos that'll teach you how to make the most of the software.
Pros and Cons
Pros
Scan receipts and directly import digital bills

Widely compatible with other accounting tools

Centralizes all that is bill-related

Same-day transfers
Cons
Not the best design

A bit pricey

Probably too complicated for small businesses
Melio Key Features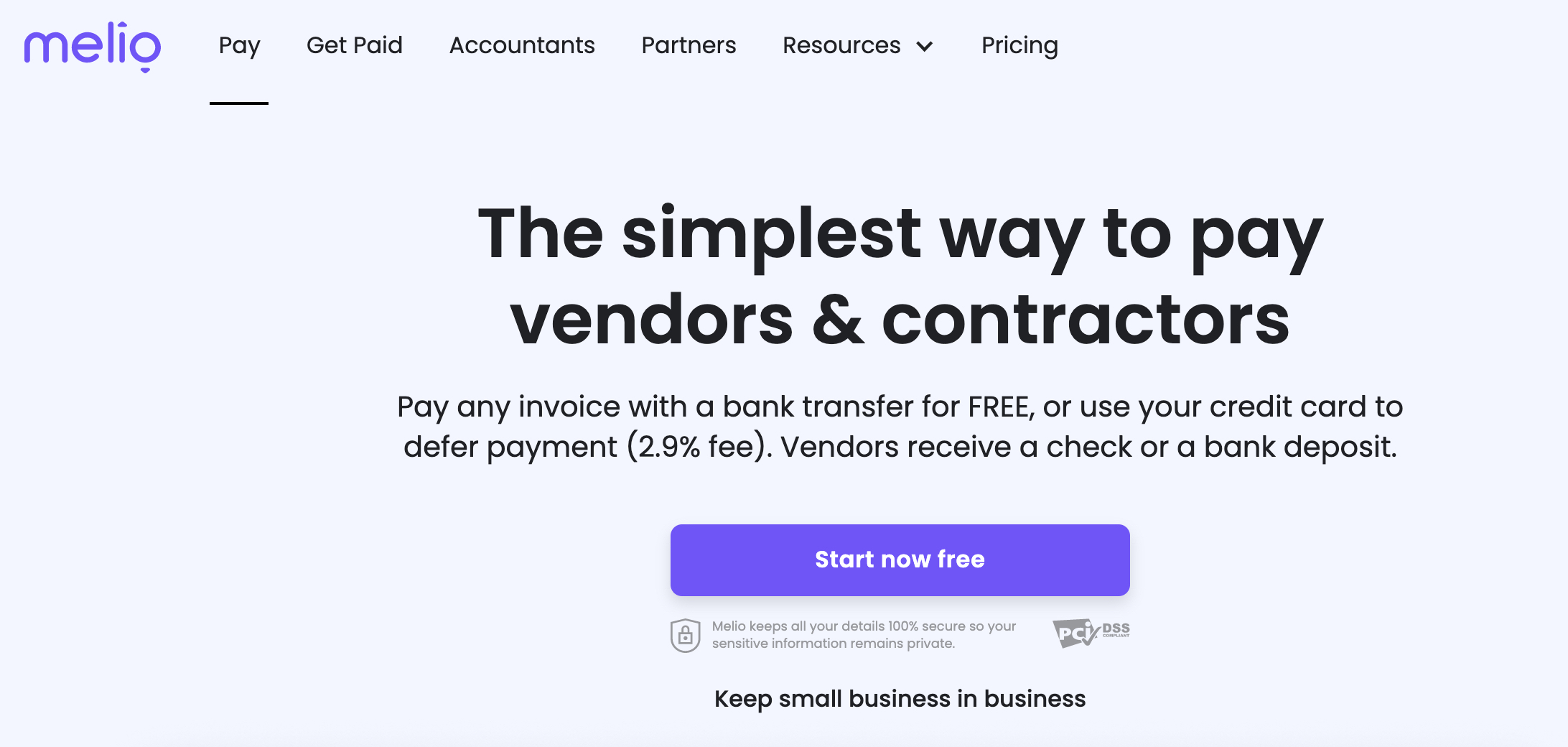 Melio is a great alternative to the often tedious (and expensive) classic ways to pay bills that many small and new businesses are using. It makes it easy for companies to set up a simple payment page, and that is where the service shines. The main appeal is probably that the base service is totally free.
Data Entry
Melio lets you scan bills with your phone or manually enter data. Compared to Bill.com, it seems a bit bare-bones, but it gets the job done.
Receivables Features
Melio lets you set up a web page to receive payments. You can send your Melio.me profile to your partners to request payments. Although this feature is basic and lacks automation, it gets the job done.
Payables Features
As stated on its website, Melio is a great way to pay vendors and contractors while limiting fees. The most interesting feature here is the ability to pay with credit or debit cards, even with services and partners that do not accept card payments.
In that case, you'd use your card to pay Melio (the sum of the transfer, no extra fees for non-delayed payments), and the service would then ensure that your recipient receives either a physical check or a bank transfer.
Through the Melio dashboard, you will have easy access to all of your account's payables.
Integrations
Melio currently only integrates with QuickBooks when it comes to accounting. That said, the Melio API can easily be embedded with other SaaS, marketplaces, B2B, and financial institution partners.
Pricing
The main appeal of Melio for most people is probably going to be its no-fees philosophy. The main use of the service is indeed totally free. The recipient does not get charged either, no matter the transaction. The only time you will have to pay fees will be when using additional services.
Currently, the only time you will have to pay anything when using Melio is if you choose to pay using a credit card with the option to delay the payment. In that case, you'd be charged 2.9% of the transferred amount.
Customer Service
You can contact Melio's customer support service through live chat on the website during business hours, through phone calls, and through email. There is also an extensive list of how-tos that will teach you "the ins and outs of using Melio to digitize your AP&AR." Furthermore, there is a Melio blog on which additional resources are shared regularly.
Pros and Cons
Pros
Mostly free

User-friendly

Scan receipts

Can pay with credit/debit card even if the recipient does not accept card payments
Cons
Basic accounts payables & receivables features

Not many native integrations

The U.S only
Price Comparison: Bill.com vs Melio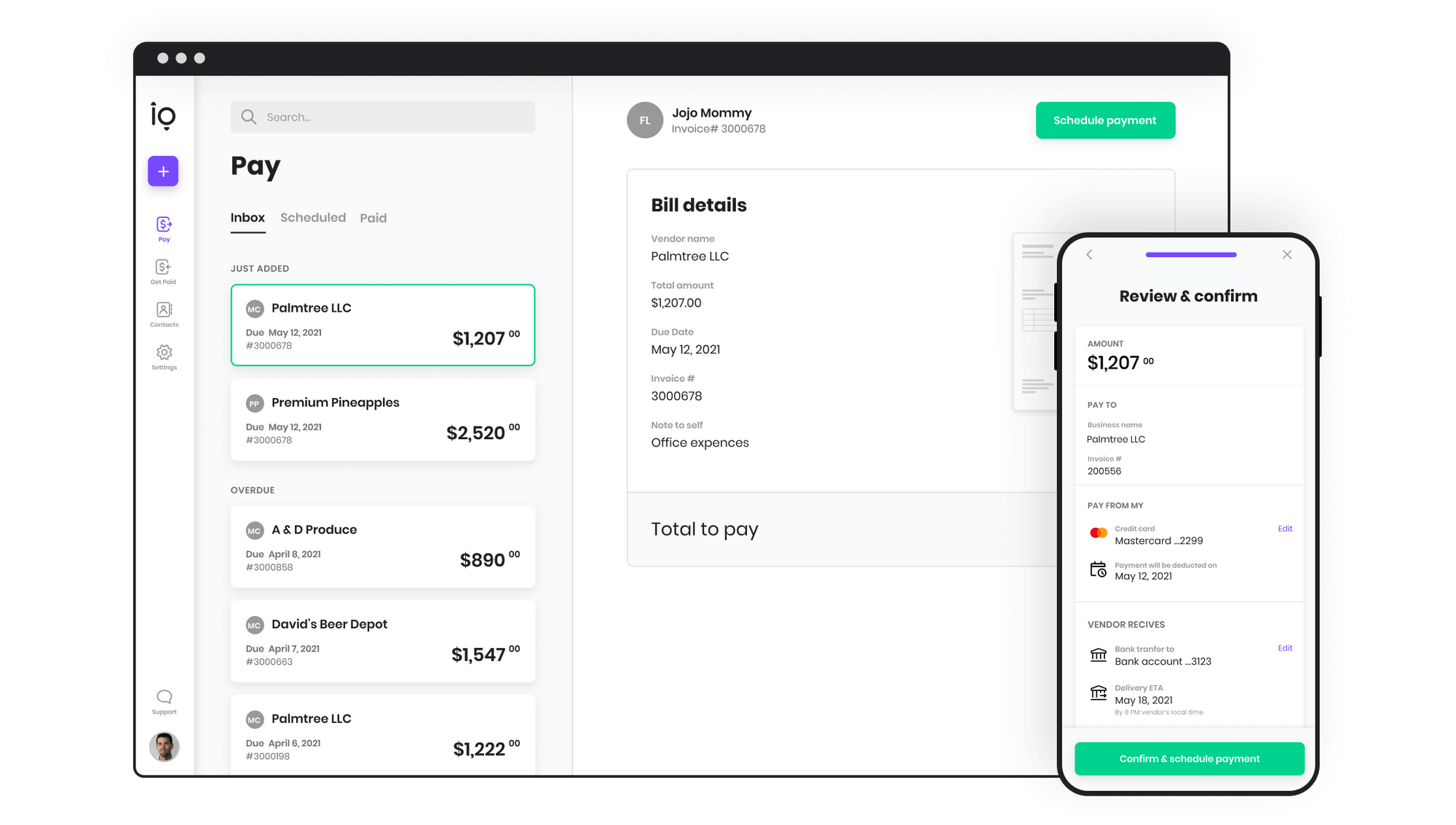 Bill.com has a range of subscription options, while Melio is mostly free to use. Your choice will most likely be influenced by the depth of the features you need.
If you do not need to manage a lot of incoming payments and budget is the main concern to you, Melio is the best option.
Recommended Alternatives To Bill.com and Melio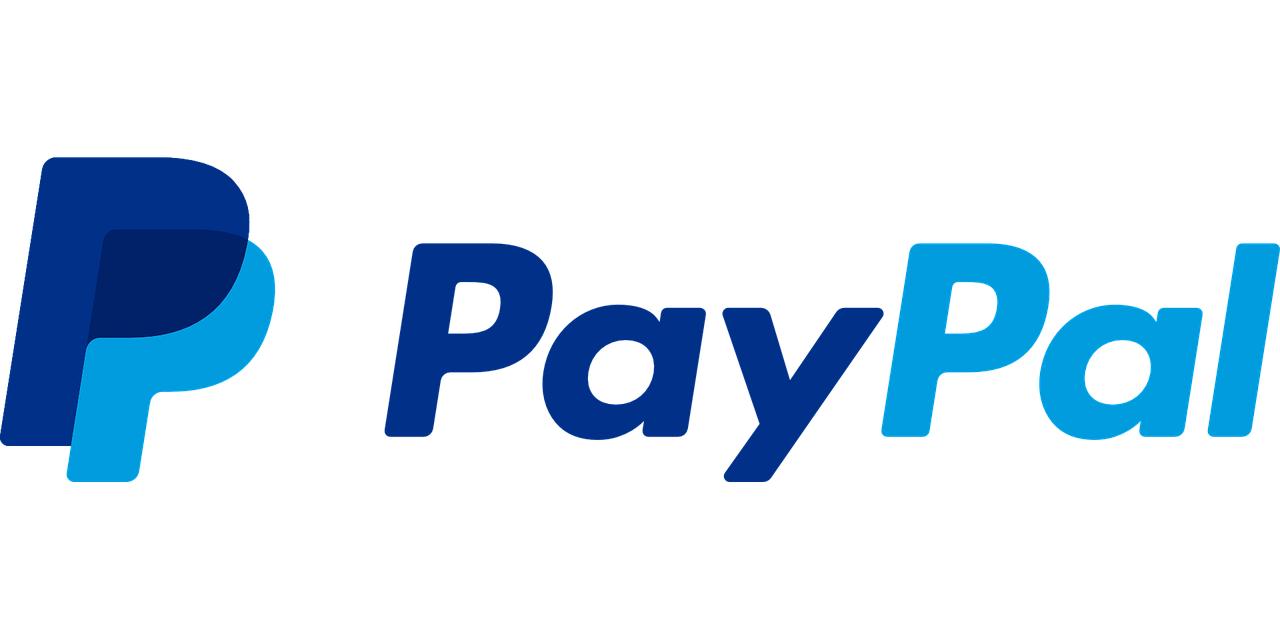 PayPal.

Melio is similar to PayPal in many ways. With PayPal, you can send payments and set up a page on which your partners can pay you. PayPal does include more fees, but it allows you to handle B2C and international payments.

Keap.

Keap combines CRM, marketing and sales automation, and payments in one platform. If you'd like to be able to send and receive money online while also maintaining an online presence for your marketing needs, Keap can combine all and give you a more streamlined experience. It comes with a 14-day trial too.

Tradeshift.

If most of your bills are associated with couriers and logistics (which might be the case if you're running an eCommerce store), then Tradeshift is the digital billing solution you need. It specializes in erasing physical bills and will help you overhaul and completely digitize your B2B billing process.
FAQs
Question: Can I use Melio for personal use?
Answer: No. Melio is made for B2B transactions only.
Question: Does Melio payments have an app?
Answer: As of writing, there is no standalone Android or Apple app. However, the mobile browser version of the Melio website will be intuitive enough for most.
Question: Is Melio really free?
Answer: Melio has been designed with the intent to make money transfers within the U.S as easy, secure, and hassle-free as possible. There are no subscription or sign-up costs. The only time you'll be charged is if you choose to pay with a credit card at a delayed date. In that case, you will be charged 2.9% of the amount transferred.
Question: Is Melio legit?
Answer: Being mostly free, Melio might sound too good to be true. But there's nothing to worry about. So far, the service has a good reputation online.
Bill (dot) Com vs Melio: The Bottom Line
While both services can help you keep track of your accounts payables and receivables, they do things differently and to varying degrees of intensity. Bill.com is a robust and complete professional pre-accounting and bill payment system. Melio tries to fulfill the same objectives but is more of a light, mostly free alternative.
The main selling points of Bill.com are its numerous features, a large array of integrations, and various automations. It is the complete pre-accounting system for free. The main appeal of Melio is it's mostly free. It does the basics well enough, though.
To summarize:
If you're a small business on a budget or a medium business with not a lot of accounting going on, you will probably not need the heavy features of Bill.com.
If you're swarmed by incoming and outgoing bills and find yourself spending too much time on them, you will find Bill.com very convenient for simplifying your pre-accounting.
If you enjoyed this review, please consider sharing it with someone who you think would find it useful.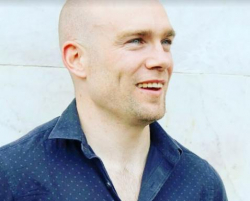 Latest posts by Joe Elvin
(see all)
Get 40% OFF for 3 Months