Last Updated on November 2, 2023 by Ewen Finser
If you are trying to figure out if Melio or Veem is the right payments platform for your business, this article is for you.
I've struggled for YEARS to find decent alternatives to PayPal. We have a global contractors and need to process 100s of payments each month to many different destinations.
We similarly have many US based contractors who prefer not to take the fees on the chin. We also often need to send invoices to clients and brand sponsors and need quick ways to send professional invoices and receive payment.
Suffice it to say, I am a VERY active participant in the Veem vs Melio discussion. The following is a breakdown of how I've thought about these two platforms and which one I go with for specific situations.
So What Are the Main Differences Between Veem vs Melio?
Here's how the key differences break down in my estimation:
Melio Payments recently added support for a wide variety of foreign countries but still only supports USD transactions, while Veem has support for a similar (but slightly larger) list of foreign countries AND over 70+ currencies.
Melio has more robust and user-friendly invoicing tools (including a simple invoice generator), whereas Veem is more focused on the mechanics of sending payments to specific countries and currencies.
Veem offers a comprehensive "mass payment" system, whereas Melio is limited to individual invoicing currently.
Melio offers completely FREE ACH payments, while Veem offers this only as part of their premium (paid) plan.
Melio integrates with Xero, FreshBooks, QuickBooks, and Microsoft Dynamics, whereas Veem only integrates with QuickBooks, Xero, and Oracle Netsuite systems natively.
Best Simple Invoicing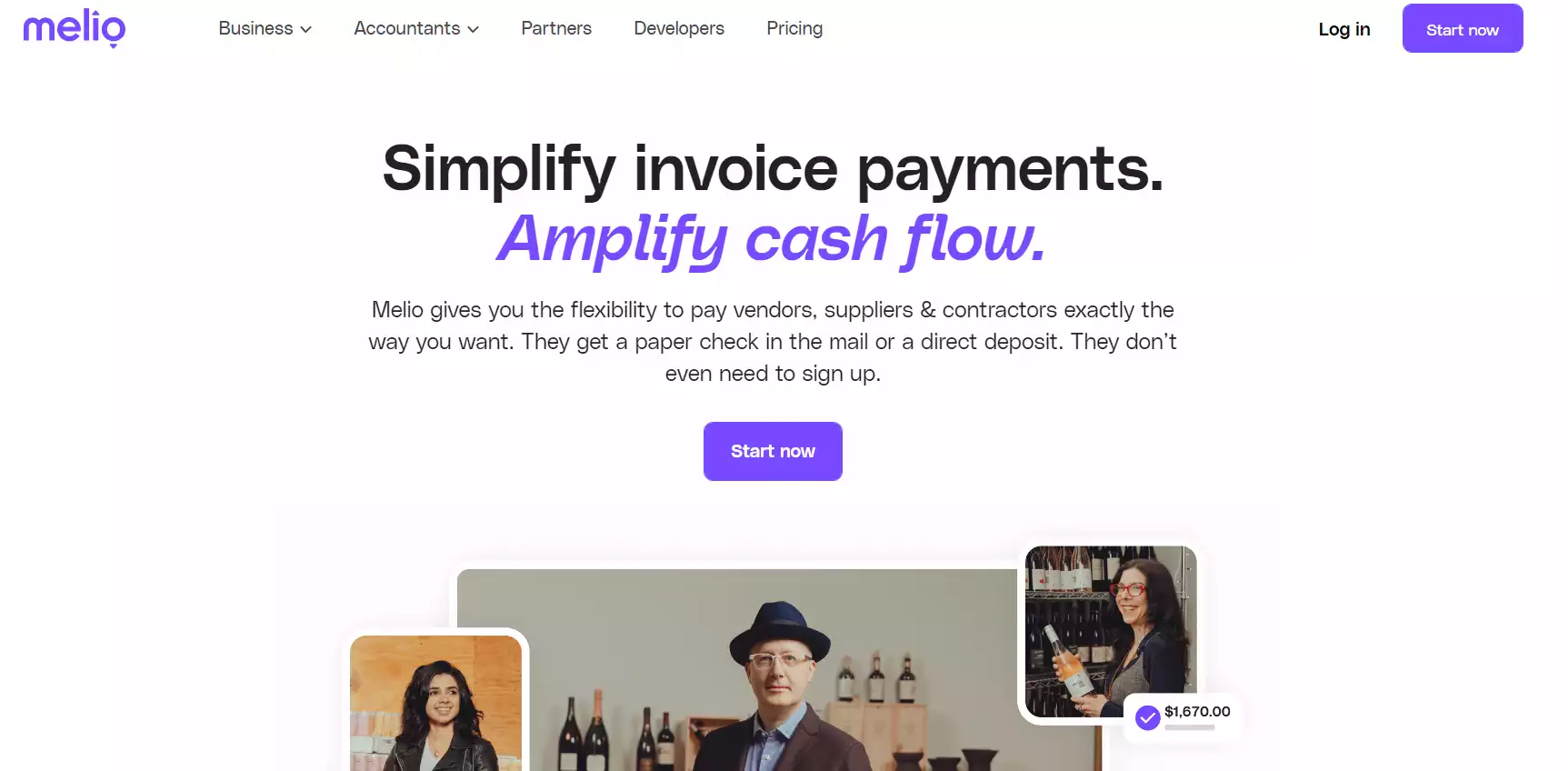 Why Go with Melio?
Melio is built for today, while most payment processors are technical, glitchy, and dated. I use Melio in my business for straightforward invoicing. No fees, no hassle.
Try it for Yourself
We earn a commission if you click this link and make a purchase at no additional cost to you.
Do You Need Invoicing Capability?
In terms of invoicing, both platforms can be used to generate invoices. HOWEVER, I much prefer the quick and simple process leverage by Melio here: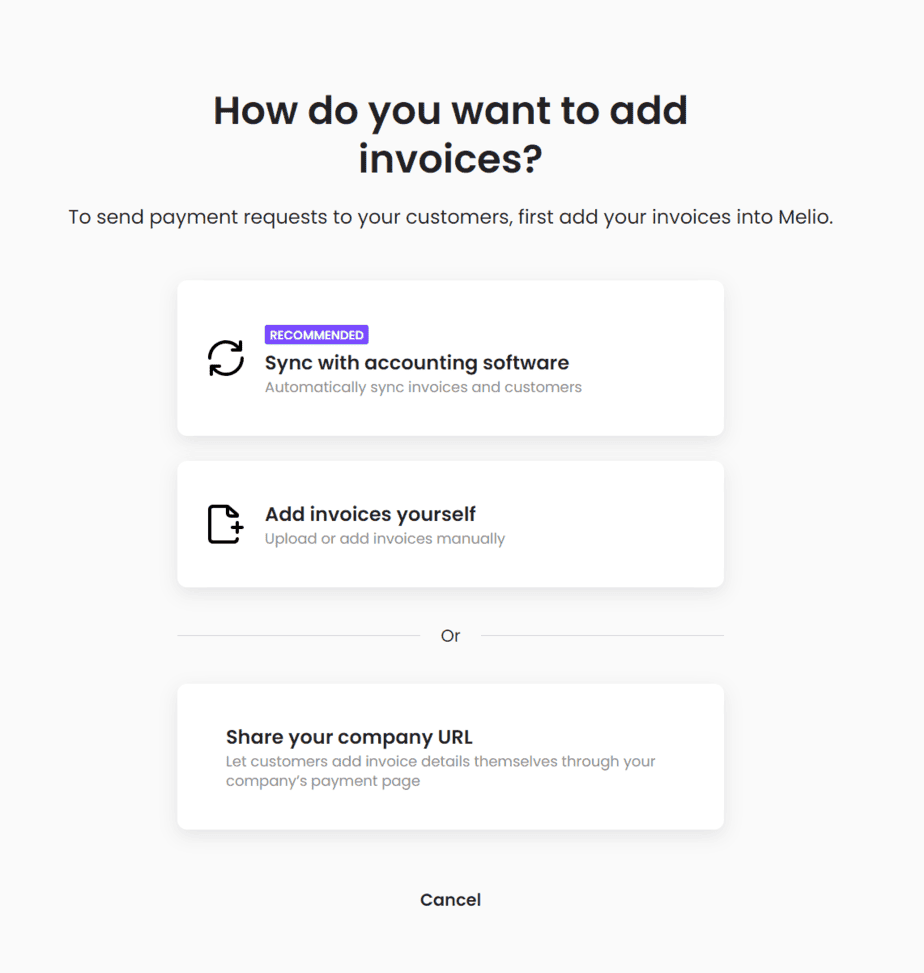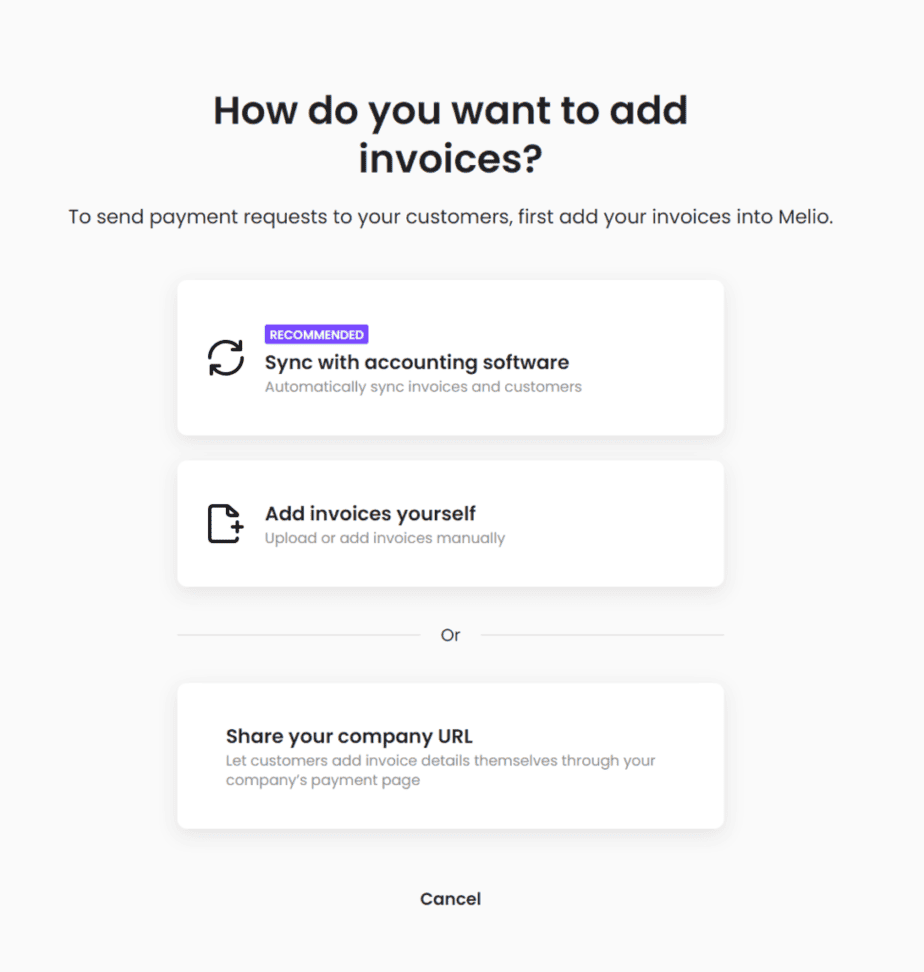 Veem – on the other hand – does have invoicing, but it just takes more steps to setup, with less automation and synchronization.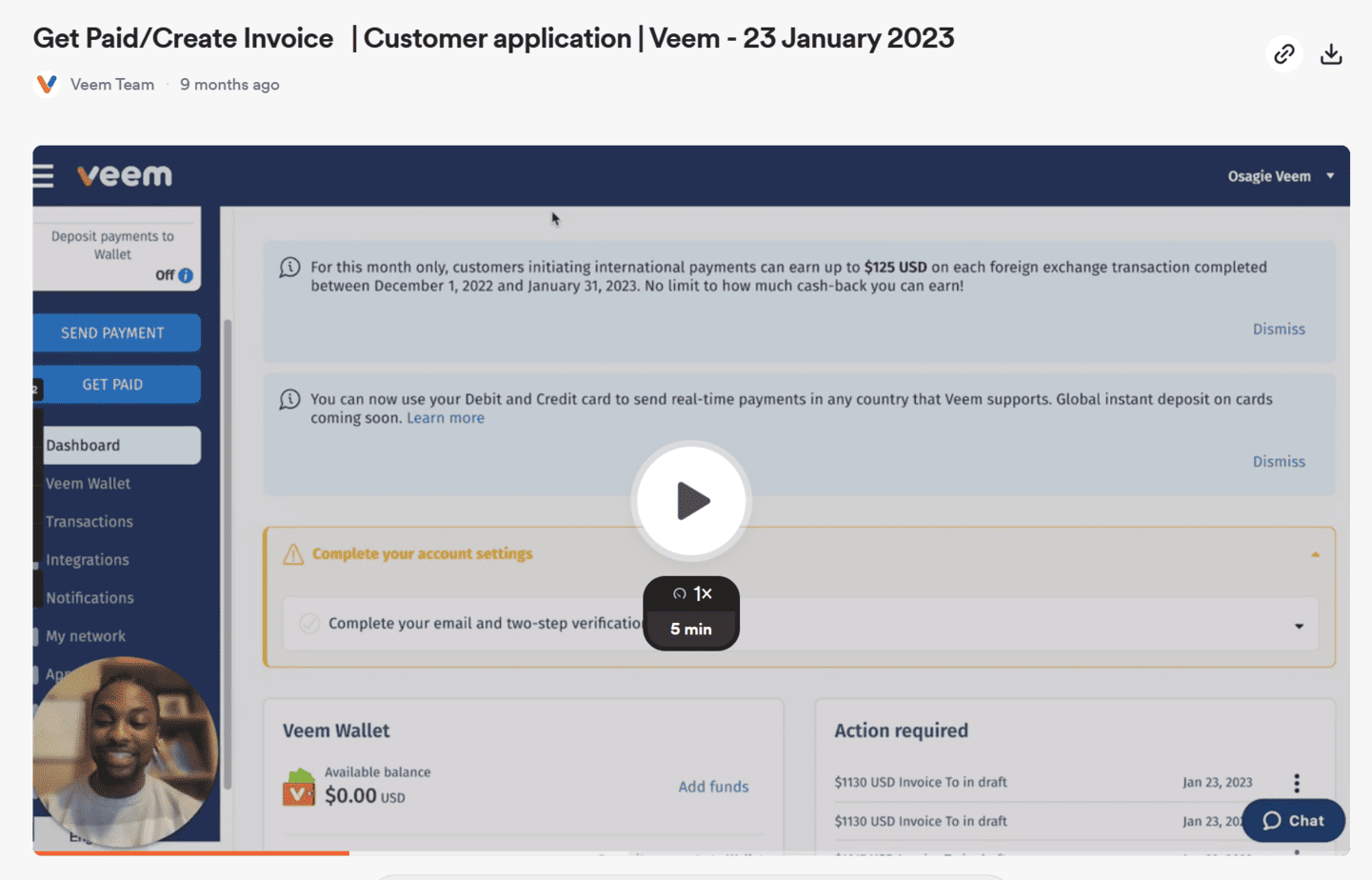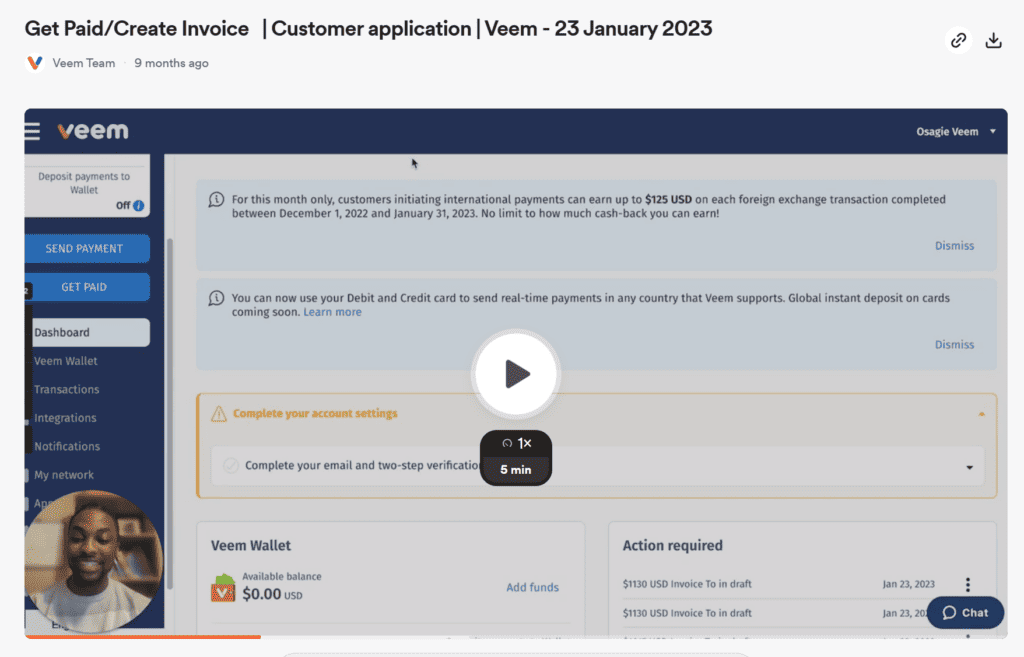 What About Mass Payment Utility?
This is where I immediately saw that Veem had an advantage. Melio just doesn't support mass payments at all yet, whereas Veem has a fully built out capability here.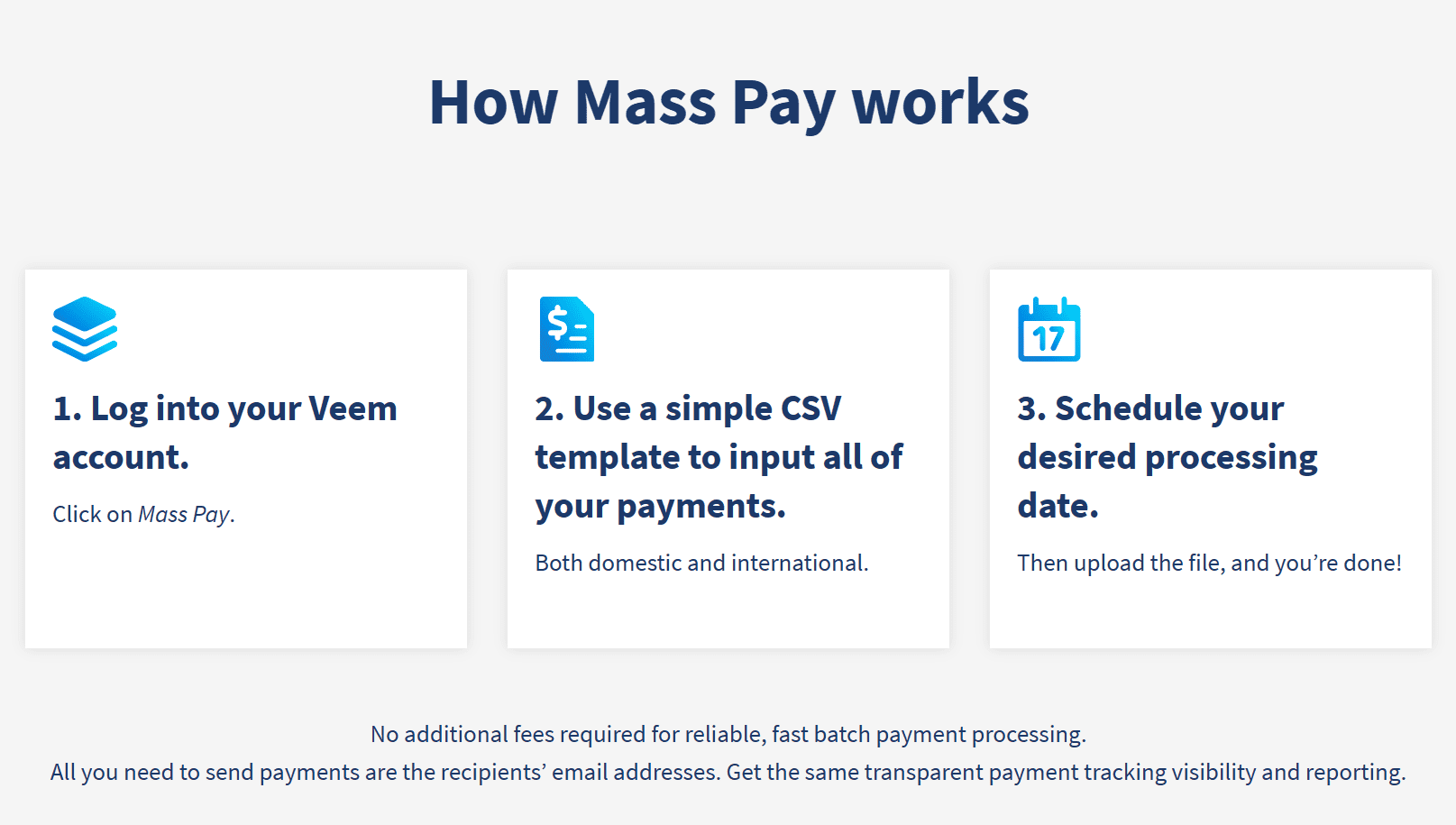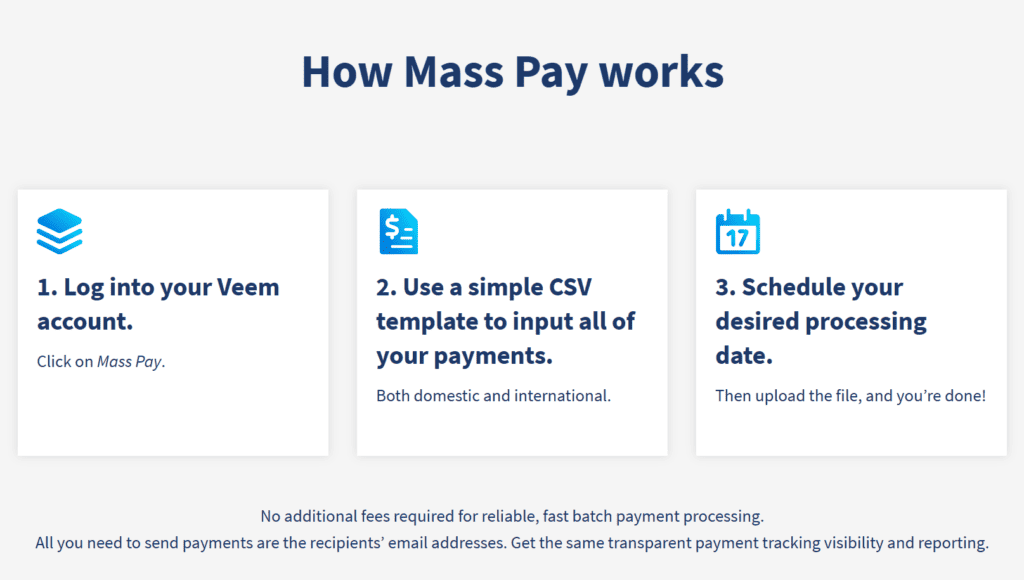 If mass payments are critical, it's a no brainer to go with Veem here as Melio can't adequately replace this function. In fact, in this specific feature category Veem is actually competing more with PayPal, Wise, and Stripe.
In my testing, Veem and Wise Payments are the only approachable (user friendly) alternatives to PayPal MassPay that I've found.
International Payments Support
If you are looking to send international payments from the United States, both platforms support a similarly large list of foreign countries (with the edge going to Veem).
BUT, if you are looking to transfer currencies in the process, Veem is the clear choice as Melio currently only supports USD transactions. This effectively means that you can save a lot on exchange fees by going with Veem, IF that matters to you or your payment recipients (e.g. USD needs to be converted).
The list of supported countries gets updated so frequently, that I won't list it here. Instead, check out the latest directly:
Veem vs Melio Pricing Model
Veem offers a free Basic plan, which allows businesses to send payments. However, if you want to enjoy the full range of bookkeeping features and workflow management, you need to opt for the Premium Plan priced at $14.99 per month.
For foreign currency transactions, Veem makes money on the "spread", but generally is more lean than the big players (like PayPal, for example).
Melio Payments operates on a freemium model. It's free to use for payments made by ACH bank transfers, credit cards have a standard 2.9% fee, while debit card payments incur a minimal fee.
Platform Integrations
Playing well with other software and tools can be a deal breaker, particularly if your entire business is already set up on a specific accounting system.
Currently, Veem natively integrates with:
QuickBooks
Xero
Oracle Netsuite
On the other hand, Melio integrates natively with a slightly larger array, including:
QuickBooks
Xero
FreshBooks
Microsoft Dynamics (Business Central)
That said it's worth considering some Zapier integrations for both Veem here. Interestingly, Melio doesn't yet appear on Zapier for ANY integrations.
Pros and Cons
Here's some high level pros and cons that I see of each.
Pros of Melio
Melio offers several advantages that make it a popular choice among businesses:
Fast and Secure: Melio Payments processes transactions quickly and securely, providing businesses with peace of mind.
Effortless Payment Tracking: The platform provides real-time updates on payment status, automatic payment reminders, and a range of reporting tools to track payment history and analyze spending.
Easy to Use: Melio Payments is user-friendly, making it easy even for businesses that are not tech-savvy to navigate and manage their payments.
Cons of Melio
Despite its many advantages, Melio has a few limitations:
Limited Language Support: Melio currently supports only English, which may be a barrier for non-English speaking users.
No Mobile App: Unlike Veem, Melio does not offer a mobile app, limiting access to the platform on-the-go.
Lack of Pricing Transparency: While Melio is generally free for bank transfers, the pricing for other features and services is not clearly stated.
Pros of Veem
Veem offers several advantages for both payers and payees:
Straightforward Payment Processing: Veem offers a simple, streamlined payment process, making it easy for businesses to handle their financial transactions.
Competitive Foreign Exchange Rates: Veem provides fair conversion rates for international transactions, making it an excellent choice for businesses dealing with international clients or vendors.
Ease of Setup: Setting up a Veem account is a breeze. In just a few minutes, your business can start sending and receiving payments.
Cons of Veem
Despite its many benefits, Veem has a few drawbacks that businesses should consider:
Limited Accessibility: While Veem supports transactions in over 80 currencies and more than 110 countries, not all countries are set up to send payments.
Added Fees for Credit Card Transactions: If customers prefer to pay via credit card, Veem charges a 2.9% transaction fee.
Veem's Ideal User
From using both tools, it's clear than Veem's ideal user is a business sending a higher volume of international payments, particularly businesses that need a mass payment solution.
If you have a smaller international footprint (<5 individuals or entities), sending via Wise payments might be easier but Veem is clearly leading the pack as a PayPal alternative with cheaper exchange rates.
Melio's Ideal User
Melio's ideal user is likely a US based small to mid sized business looking for a simple way to invoice clients, accept payments, and process domestic ACH transfers.
I personally use Melio for a couple of our services businesses (such as ContentTeams.io) as it's super simple to generate invoices and accept fee-less ACH payments.
They also fit well without a wider array of established accounting and ERP solutions.
More recently Melio HAS added support for foreign payments, but not foreign currency transfers. For US businesses this might not feel like an important distinction, but clients, vendors, and contractors might prefer using other systems. Not to mention, if YOU are based outside the United States, Melio likely isn't the best option.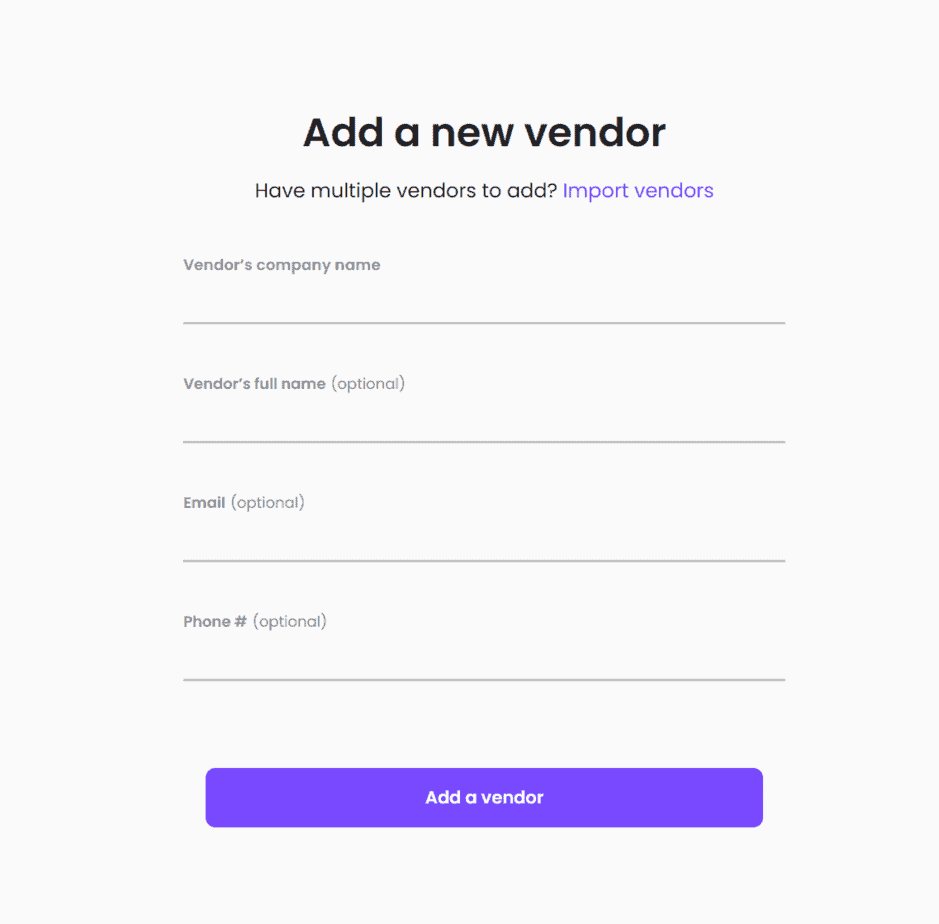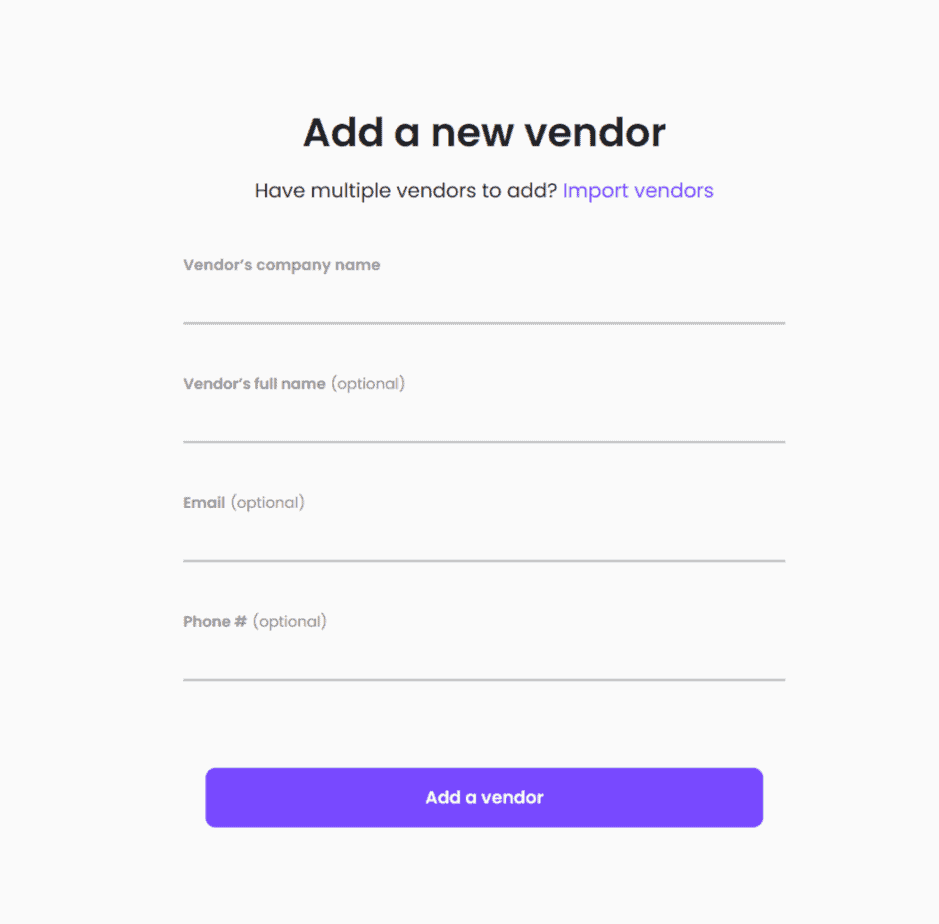 Veem and Melio Alternatives to Consider
While I've compared Veem directly to Melio in this article, there's actually a fairly robust developing market of new payment solutions out there. Our editorial team has compared some of them directly below.
Veem Competitors
Veem vs PayPal: It's hard to get away from using PayPal (I still do), but if you are looking at mass payments and saving on fees, Veem vs PayPal is almost a more appropriate comparison than vs Melio.
Veem vs Wise: Wise is another PayPal challenger and in some ways they are further along than Veem. They also have a mass payment solution and I use them for specific team members to save on fees (both sender and receiver fees). That said, Wise CAN be clunky at times and also has some situations where they hold your money like PayPal for questionable reasons. Still, for mass payments, Veem and Wise are the only other alternatives I've considered seriously.
Melio Competitors
Melio vs Bill.com: I've used Bill.com for some vendor payments. It's a powerful system, but not as easy to use as Melio. Typically suitable for larger enterprise companies with ERP, AP, and AR integrations and reports.
Melio vs Stripe Payments: Stripe is one of the most popular payment platforms and it's certainly the most technically powerful and customizable. That said, its really at polar ends compared to Melio's ease of use. For Stripe, you'll probably need a developer or spend a lot of time watching videos to get your setup integrated fully.
Melio vs PayPal: For invoicing and fee-less business transfers, Melio is really a better option than PayPal if it's at all possible to use it. PayPal has so many more use cases, but for ACH payments, I try not to use PayPal to save on fees.
Final Take: So Which Platform am I Using?
My pick here is actually completely dependent on your intended use case and business type.
The truth is, I actually use BOTH platforms. There's no cost to it, other than another system to integrate and become familiar with.
But here's how I use them:
International Mass Payments? I'm definitely going with Veem given our large, international dispersion of contractors.
Easy, Domestic US Invoicing? It's really hard to beat Melio here. They also now support international payments in USD, making it a good option for invoicing our foreign-based clients, too (hello, Canada!).
Best Simple Invoicing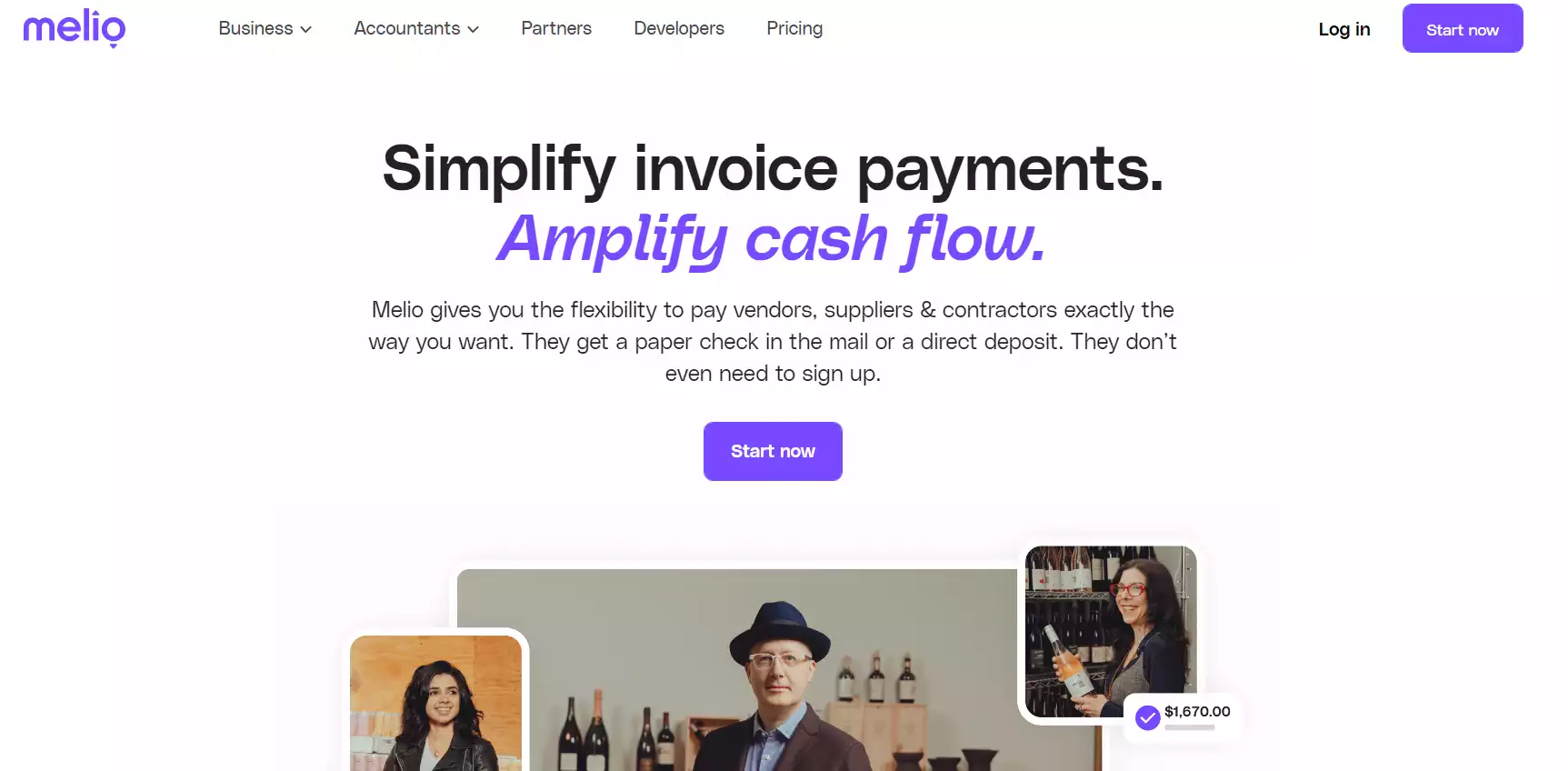 Why Go with Melio?
Melio is built for today, while most payment processors are technical, glitchy, and dated. I use Melio in my business for straightforward invoicing. No fees, no hassle.
Try it for Yourself
We earn a commission if you click this link and make a purchase at no additional cost to you.