Last Updated on June 1, 2023 by Ewen Finser
Suppose you want an excellent relationship with your international contractors. In that case, nothing is quite as crucial as getting them paid on time. After all, their hard work deserves punctual compensation! But paying someone in a different country comes with its own challenges.
It starts with hiring contractors compliantly, i.e., minding local labor laws and employee classification. Then when it comes to payments, you'll need to swot up on tax forms. Also, foreign transfers often come with fees and exchange rates attached to them. This will vary depending on your chosen payment platform and agreed-upon currency.
All in all, it's fair to say that paying international contractors isn't as easy as wiring money over to friends and family.
If you're concerned about this process, don't worry. We've got you covered. Here, we're discussing everything you need to know about paying international contractors – let's dive in!
Why Hire Foreign Contractors?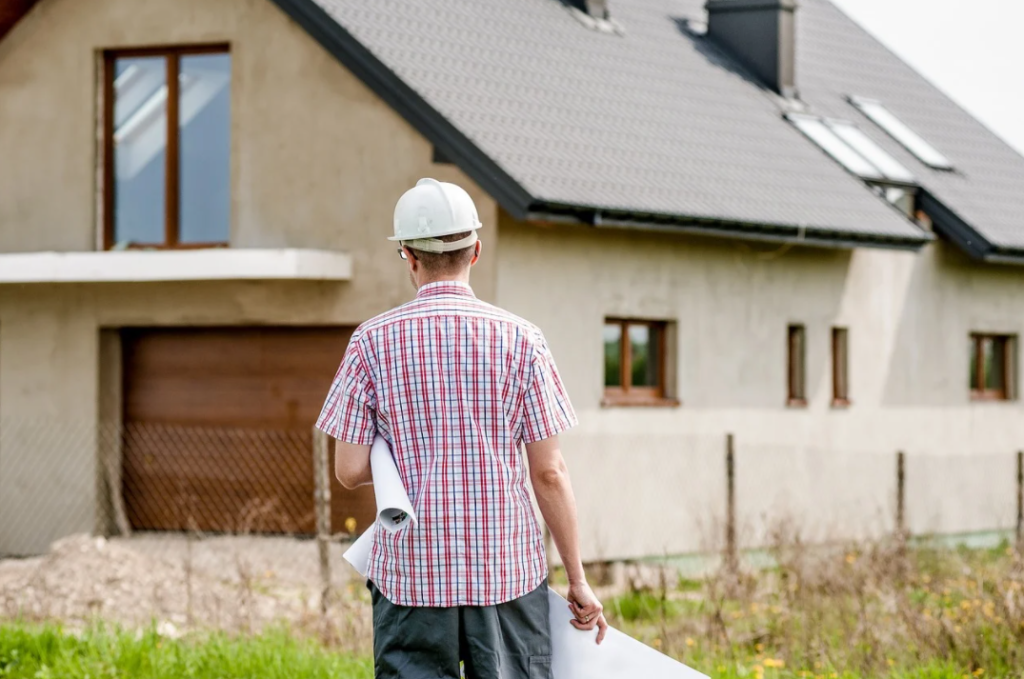 If foreign contractors are such a hassle to pay, why work with them at all? First of all, payments are a breeze once you know which method suits you best. Like most aspects of your business, once you have a process in place, it's no trouble at all. Secondly, depending on your industry, hiring foreign contractors unlocks tons of benefits:
Access Top Talent Worldwide
Arguably, the most significant advantage is that you have access to the most skilled, educated, and creative people from all around the world. The moment you open your business up to international partnerships, you're no longer tied down to your local talent pool.
Get a Different Perspective
Some projects require insight from a fresh perspective. This is especially true in creative fields. Suppose you're working on an assignment that draws on another culture. In that case, it's only good practice to bring in contractors from that background.
Spend Less on Training
Independent contractors don't usually require as much if any, training. Typically, they have ample experience, knowledge, and skills to seamlessly fit into the project you've recruited them for – no lengthy onboarding or weeks of training required!
What You Need to Know When Paying International Contractors
So you've decided to work with international talent, good for you! Here's what you need to know before continuing:
How's Your Contractor Classified?
What constitutes an employee depends on the government's definition. Workers are generally considered employees if they work for your business for an extended period. Your company would then be expected to pay wages, with benefits and taxes on that employee.
However, suppose the worker operates for multiple businesses and controls their own working status. In that case, they're usually an independent contractor. This may also be true if they only work for a company for a short time before moving onto another. Here, the contractor is responsible for their own income tax.
Note: You may face tax penalties if you treat an international worker as a contractor when their local government considers them an employee. So, do your research first to ensure you're fully compliant with all the relevant laws.
Reporting Payments and Filing The Right Tax Forms
The next thing to be aware of is the relevant documentation, more specifically your tax form obligations. If you're in the US, you'll need a document known as a W-8EN form to show your worker isn't a US independent contractor.
This document collects information such as their International Taxpayer Identification Number and other general info. This form doesn't need sending to the IRS, but you should record every foreign contractor you work with.
Formulate an Agreement with Foreign Independent Contractors
An independent contractor agreement is also advisable to protect you in the event of a dispute. You can use this contract to define the scope of work, payment terms, and how disputes might be resolved.
As with contractors in your own region, here, you can determine ownership of work and protection clauses, which will depend on the contractor's local laws and regulations.
Set Payment Terms
As we proceed with the article, you'll need to establish payment terms with your contractors. Typically, you'll receive an invoice from your independent contractor for the work they've completed, which should have their payment terms on it. However, it's advisable to know payment terms upfront.
Some contractors will want to pay before work commences. Of course, this minimizes the contractor's risk but increases the risk for you. With this arrangement, getting a refund for work you're unhappy with can be much more of a hassle. In contrast, paying the contractor upon project completion or by the hour is the least risky payment term for you.
A good middle-ground is paying your contractor a deposit. This protects the contractor's interests as it ensures you're financially committed to the project. But, on the flip side, you don't have to part with too much money at once, so you still have plenty of leverage in case anything goes wrong.
The Best Ways to Pay International Contractors
When it comes to different payment methods, you'll find each has its own pros and cons. That said, we've listed some of the most common ways to pay international contractors.
SWIFT – International Bank Transfer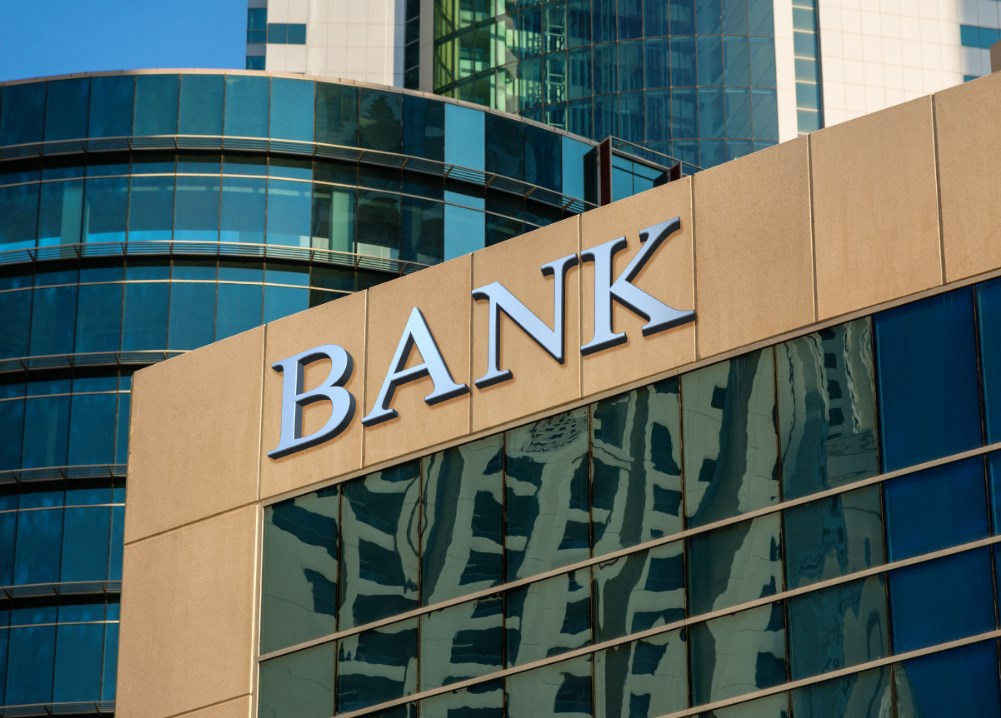 Perhaps the most traditional payment method is, of course, the good old-fashioned bank transfer. SWIFT is a global transfer network that connects financial institutions across the world. The benefit of this is its ease. Chances are you can pay your contractor using your own bank, so you don't have to adjust to anything new. You just need to get the SWIFT code of the recipient.
In Europe, they use an IBAN code instead of a SWIFT code, but it's effectively the same process. Once you have this information, sending the money via online banking isn't too different from making any other digital transfer.
However, now that new ways to transfer money abroad have been developed, international bank transfers are dwindling in popularity. Namely, because SWIFT transfers are pretty expensive, as you have to transfer money at the bank's exchange rate. There are also upfront and intermediary bank fees attached to these transfers. These rates fluctuate from country to country, so be sure to do your homework first to see how much they'll set you back.
International Money Orders/ Paper Checks
If you prefer traditional payment methods, checks or international money orders might be another option for you. However, there are several downsides to this option – but, most importantly, this isn't the quickest way to pay contractors. Processing the transaction can take time. It also requires the payer to send someone to process the money order at the bank or post office.
Money orders may also come with prohibitive fees, which are slow to process as well. Then, finally, upon receipt of the check, your contractor has to go and deposit the payment in person. Not to mention, exchange rates for foreign money orders may also increase the cost to you, the payer.
That said, you might want to use checks if your contractor doesn't have a bank account. In some countries, checks are still a prevalent payment method as they enable you to collect cash no matter how they manage their money.
In short, checks and international money orders take ages to come to fruition and might alienate your contractor. Below, we discuss other methods better suited to the 21st century:
PayPal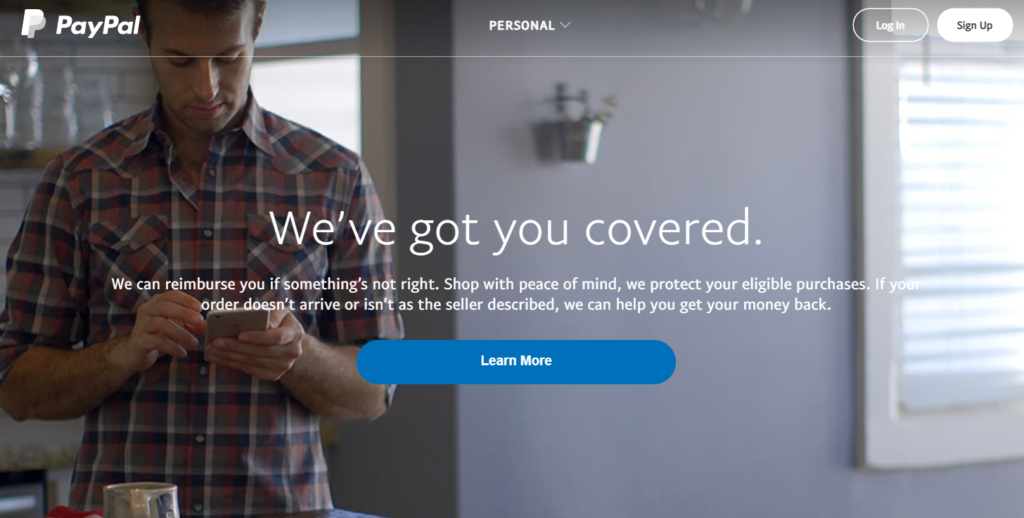 Digital wallets like PayPal have become immensely popular for paying international contractors. Not least, because more often than not, their exchange rates are cheaper than traditional banks.
PayPal is one of the most popular and easiest ways to pay international contractors. For one, most people already have an account, and it's super simple to send, receive, and pay invoices across 200 countries. Within a few clicks, your contractor can ping over an invoice, and likewise, it's just as easy for you to wire money across.
It's worth noting that PayPal currently only accepts 26 currencies, which makes it much more limiting than many of its competitors where international payments are concerned.
PayPal's payment options are quite flexible. You can choose to pay contractors from your PayPal balance, bank account, or credit card. Also, PayPal is just as accessible via its app as it is on desktop, so you can conveniently manage your payments while you're on the go.
That said, PayPal isn't necessarily the cheapest option where currency conversions are concerned. For Business account holders, PayPal charges a 3% transaction fee above the base exchange rate. Needless to say, if you're wiring several thousands of dollars, this quickly adds up to be expensive.
PayPal Payouts
If you regularly pay several independent contractors abroad, consider PayPal's mass payment platform, PayPal Payouts. This boasts lower fees and automation functionality. I.e., you can instantly payout contractors for regular work – you just set a forget, saving you a bit of hassle!
There's a 2.5% charge for currency conversion and an additional 1.5% transaction fee when receiving payments from another country. Overall, for the sender, it's just as easy to use as regular PayPal.
That said, we'd only recommend PayPal Payouts if you're regularly sending money to more than ten contractors. The fees for a smaller team might not be as cost-effective.
Note: You'll need a PayPal business account to access PayPal Payouts.
Payoneer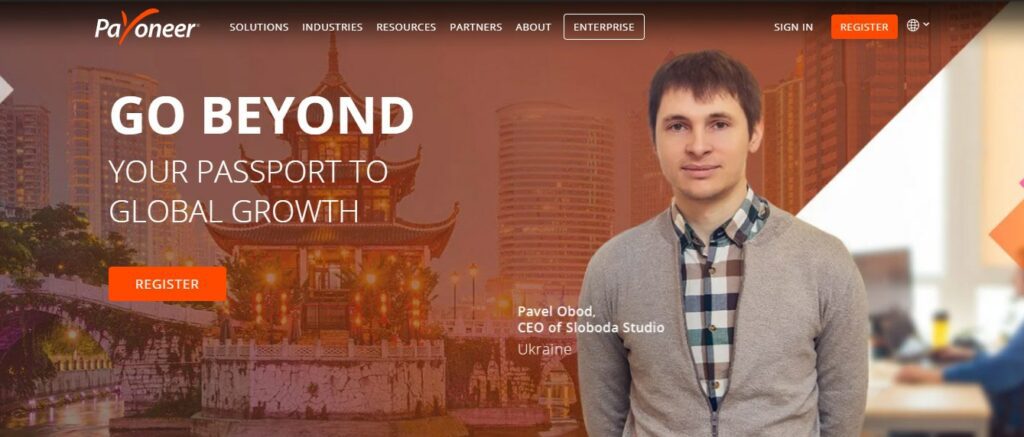 Payoneer is another payment platform with a global presence. Recipients can access their money as soon as it's deposited into their account. Like PayPal, Payoneer is faster than traditional bank transfers.
Again, like PayPal, Payoneer also has a global reach of over 200 countries. However, unlike PayPal, Payoneer supports a whopping 150 currencies. Payoneer is also recognized by financial regulators all around the world, meaning you can safely send funds across the globe while remaining compliant.
Another bonus is Payoneer's mobile app. From here, you can manage your account from the convenience of your smartphone.
However, Payoneer's fees present a significant downside. You're charged up to a 3.5% currency exchange rate. Your recipient will also be charged up to 2% of the sum transferred when they withdraw their money from their Payoneer account.
Another drawback is that you can't send more than $1000 in a single transaction. As such, for higher-end payments, you'll have to look elsewhere.
Wise for Business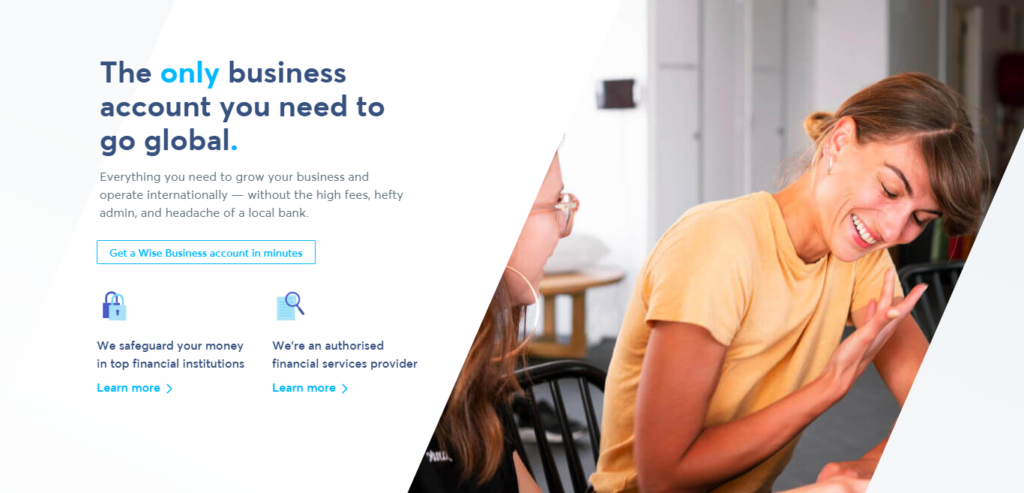 Wise, formerly known as Transferwise, was founded in 2011. Transferwise launched with a mission to cut down on the tremendous commission fees charged by most payment platforms. Wise enables local bank payouts across multiple currencies and doesn't add a premium onto the wholesale exchange rate.
You can view and approve the exchange rate and fees before making the payment, so you know exactly what you're paying upfront. You can also, in theory, wait for a better rate on another day.
Additionally, Wise offers automated bulk payments and a transaction time of around 2-4 days. You can track payments every step of the way to keep contractors updated on the state of their funds. This comes in handy when funds take a while to transfer, although 50% of payments reach recipients within the hour!
Like other digital wallets, you can manage payments via desktop or while you're on the go with Wise's mobile app.
You can manage your business' funds in over 55 currencies and send international payments for significantly less than PayPal. Best of all, you can make USD payments to most countries and enjoy bank-level security on your transfers.
Wise uses the mid-market rate for its international payments. With a Business account, there's a fixed fee starting from 65 cents for sending money. This fee varies by currency. There's also a one-time fee of $20 to start receiving funds and a variable fee on currency exchanges, starting from 0.35%.
The best way to get an exact quote is to use the price calculator on Wise's website. That way, you'll know exactly what you're paying before you hitting send.
One of Wise's only downsides is that payments can only be delivered to bank accounts, with no cash collection possible. However, we're pretty confident most of your contractors will have a bank account already, though! Also, Wise is only available in 59 countries, so you'll need to check if you and your contractors are eligible to use its services.
Revolut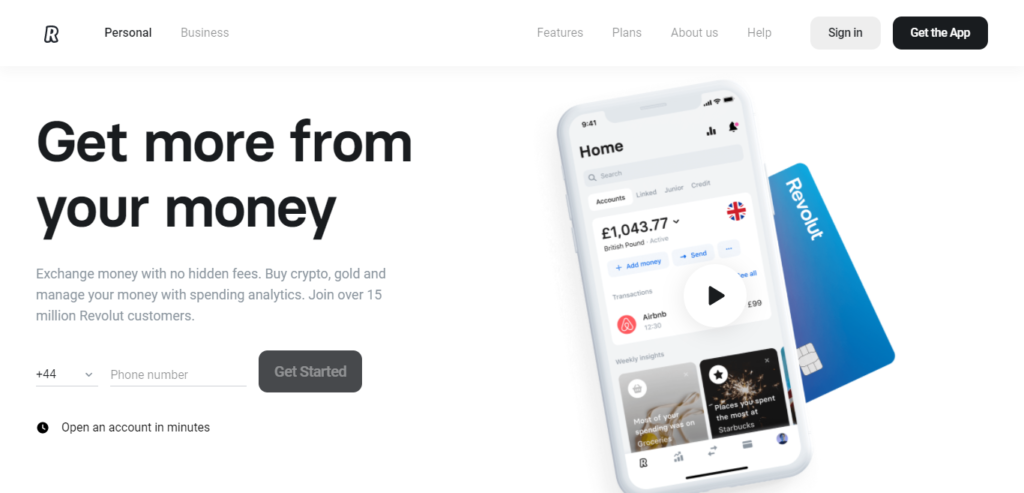 Revolut is trusted by over 12 million customers and offers international transactions without hidden fees for personal and business customers. Revolut also facilitates gold and crypto payments if that's of interest to you.
You can transfer money to over 30 countries across 28 currencies. Although this is a respectable range, it's worth checking that both you and your contract's locations are included on the list.
That said, Revolut isn't as transparent as Transferwise when it comes to displaying its actual exchange rates, so you'll need to do some digging. For example, Revolut charges up to a 2% fee on payments made outside of foreign-exchange market hours. You're also charged £3 per international transfer if you've already transferred more than your account's exchange allowance.
It's also worth noting that Revolut has only recently launched in the US, and not its features are currently available for American users.
FAQs
To round off this review, we're finishing off by answering some of the most commonly asked questions we hear about paying international contractors:
Question: What's an international contractor?
Answer: A contractor is someone who doesn't work for the same employer for an extended period. Instead, they manage their own work and taxes and take on assignments from different businesses. If this contractor lives and pays taxes in another country, they're considered an international contractor.
Question: What's a SWIFT Code?
Answer: SWIFT is an acronym for the society for worldwide interbank financial telecommunications. It's a member-owned cooperative through which you can safely transfer money to other members.
The SWIFT code (also sometimes known as a BIC code) is a Business identifier that helps distinguish banks and financial institutions worldwide. A SWIFT code consists of a bank code, a country code, a location code, and a branch code and ranges between 8 to 11 characters.
Question: When should I pay my international contractor?
Answer: This depends on the payment terms outlined in your contractor agreement.
Question: Can I use Xoom to pay my international contractors?
Answer: Xoom is PayPal's specialized international payment service. While this sounds promising, it's intended for person-to-person payments, not commercial transfers.
Question: Do I have to collect 1099 from my international contractors?
Answer: When working with foreign contractors, you don't have to collect a 1099 form. This form is issued to US contractors only when they're paid more than $600 in one tax year. Instead, you'll need to fill out a W-8EN form.
The Best Ways to Pay International Contractors – Our Final Thoughts
Working with independent international contractors can open your business up to new knowledge and expertise. It's not difficult to work with contractors from overseas. You just need to know how to classify them and decide on your payment terms early on.
If you're only working with international contractors every once in a blue moon, PayPal is likely the easiest option. On the other hand, if you frequently foresee yourself working with overseas contractors, look to Transferwise, and other digital wallets offering lowers exchange rates.
Most digital wallets come with multiple benefits, including automation and payment tracking. However, you'll have to carefully research the associated fees and ensure that both you and your contractors have an account to hit the ground running.
So, there you have it, our best advice on paying international contractors. We hope this has given you a good idea of how to get started. And if you're unsure, don't hesitate to speak to your contractor. They likely have ample experience working with employers all around the globe. They might already have a preferred method or an account with a trusted transfer provider,
How do you handle payments abroad? Let us know in the comments below. We'd love to hear from you, speak soon!