Last Updated on August 18, 2023 by Ewen Finser
These best SimilarWeb alternatives will empower you to get ahead of your competition by doing what they are doing smarter and more creatively.
Here's my TL:DR: In my experience testing out the alternatives, the BEST overall alternative to SimilarWeb is SEMrush, SPECIFICALLY their new SEMrush Traffic Analysis Tool (see here for more info), but at a fraction of the overall price.
The Rest of the List (Quick Summary): If you are in a rush, here's how we ranked the top SimilarWeb compatitors:
SEMrush: Best Overall SimilarWeb Alternative
Ahrefs: Best for SEO Technical Analysis
SpyFu: Best for SEO Competitive Analysis
SE Ranking: Best Cost Effective Alternative
Moz Local: Best for Local SEO
Quantcast
Builtwith
Conductor Searchlight
Tag Explorer
SimilarWeb is a fantastic business intelligence tool to help you find and analyze insights into what you could be doing to boost the credibility of your site, reach and engagement, as well as crank up your digital marketing strategy in the right direction.

And maybe you do not care what your competition is doing to get exponential and targeted traffic. The truth is you might want to.
Towards that ambition, SimilarWeb allows you to capture, view and get insight into what your competition is doing to rank favorable, gain authority and, well, beat you in your own circle.
How it Benefits your Unique Digital Marketing Campaign
This way you can identify what keywords, links, traffic sources, ads platform, SEO tactics and tools, and so on, they are implementing and that could potentially blow you out of the water if you both are in the same arena fighting the same audience/product/service fight.
But while SimilarWeb offers rich insights, it is not perfect. Maybe you are a small company and want to keep costs lower than Similarweb's somewhat murky pricing offers. SimilarWeb And perhaps SimilarWeb is not the optimal intelligence tool for the specific nature of your business.
Or maybe you just want to find out if there is a better alternative to SimilarWeb so you can put your money's worth to work hard and smart for you and reap value for money and time invested.
Here are my 8 best competitor and SEM solutions comparable to SimilarWeb worth checking out:
SEMrush is a solid Similarweb alternative for several reasons. First, they offer every feature and usability context SimilarWeb does except for a different way of indicating to you where your competition's traffic sources come from (organic traffic vs paid traffic analysis capabilities).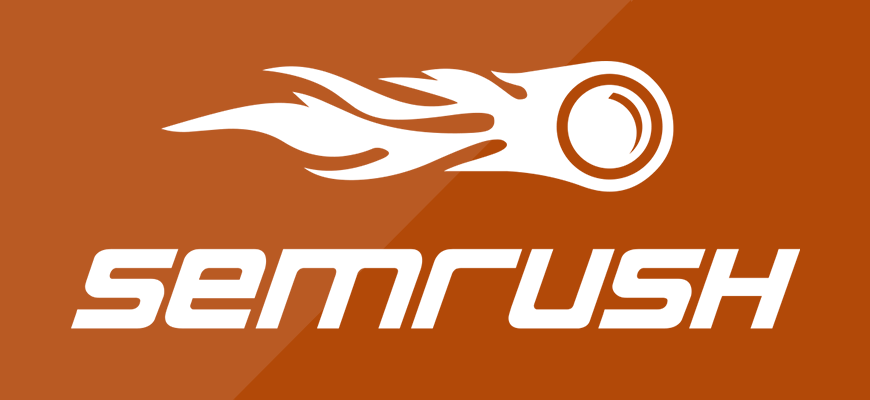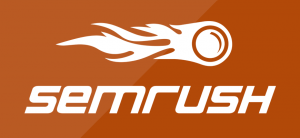 Thinking of digging into your industry leaders and up-shooting stars' rankings, social media exposure, site credibility, and advertising toolkit techniques?
SEMrush will display this information in digestible, actionable clarity so you can not only gain the figures but also make use to foster your own online marketing campaigns.
Our Pick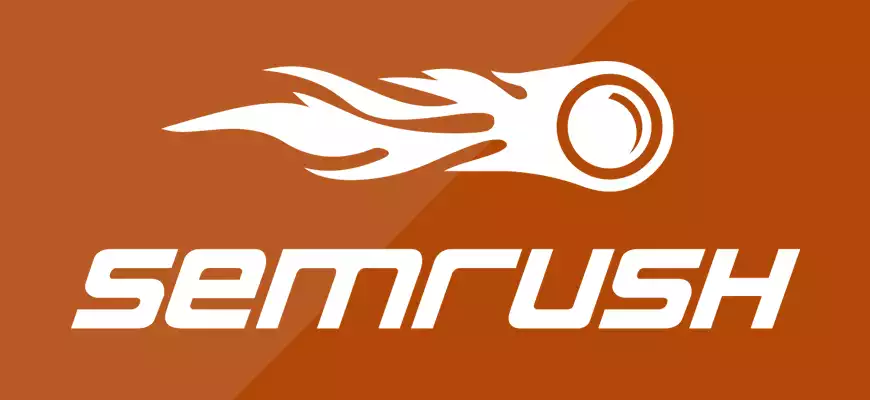 SEMRush is My SEO Swiss Army Knife
I use a LOT of tools. Probably more than I need to. There are a few that are truly indispensable. I have a SEMrush tab open EVERY day as I work. Keyword searches, technical audits, competitor analysis? It does it all. Try it out for free.
Get 14 Days Free
We earn a commission if you click this link and make a purchase at no additional cost to you.
If you have questions on your competition such as:
What ads are they displaying?
Are they bidding on PPC (paid) or organic digital advertising methods?
What ranks are their winning, and are you both in the same path?
Who is sharing their content on which social media platform?
Where does my audience overlap with my competitors?
How are my competitors getting referral traffic (

using Traffic Analysis Tool

)?
How are my competitors making money (using the Traffic Analysis Tool)?
What does the overall market look like (using Traffic Analytics + Market Explorer)?
SEMrush will offer you clear-cut analysis into this kind of information. It displays it just well enough to make it easy to understand and quickly actionable.
Note: You can read my direct Semrush vs Similarweb comparison for head to head stats.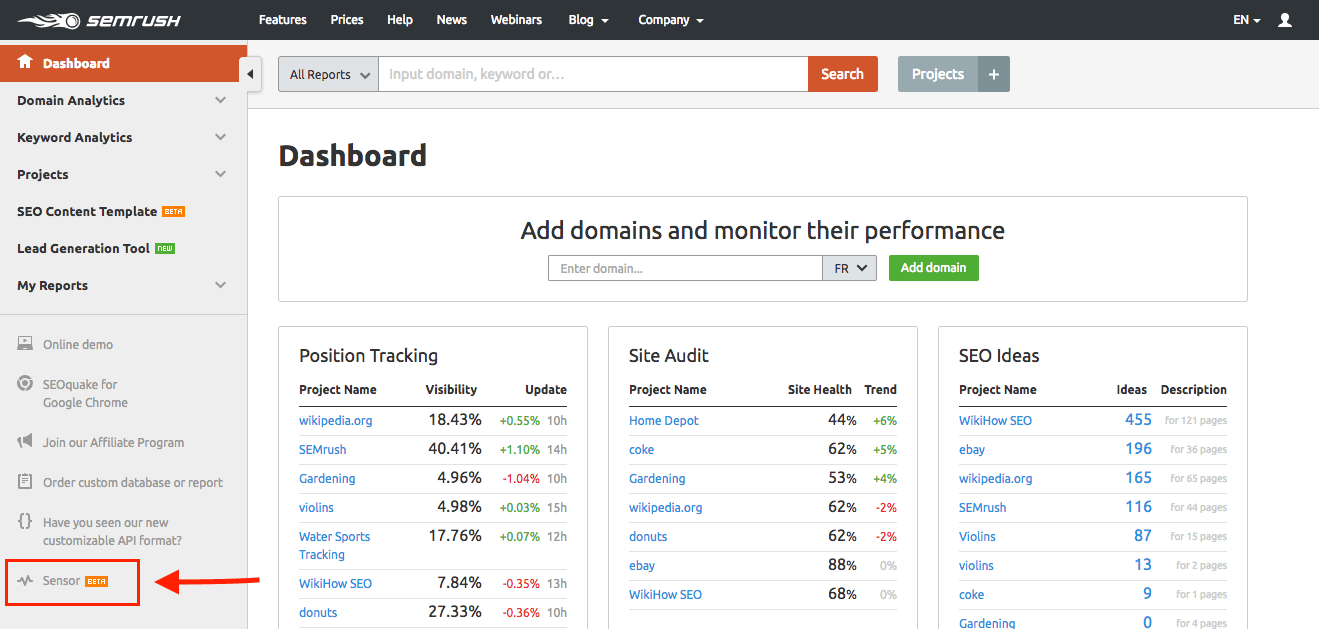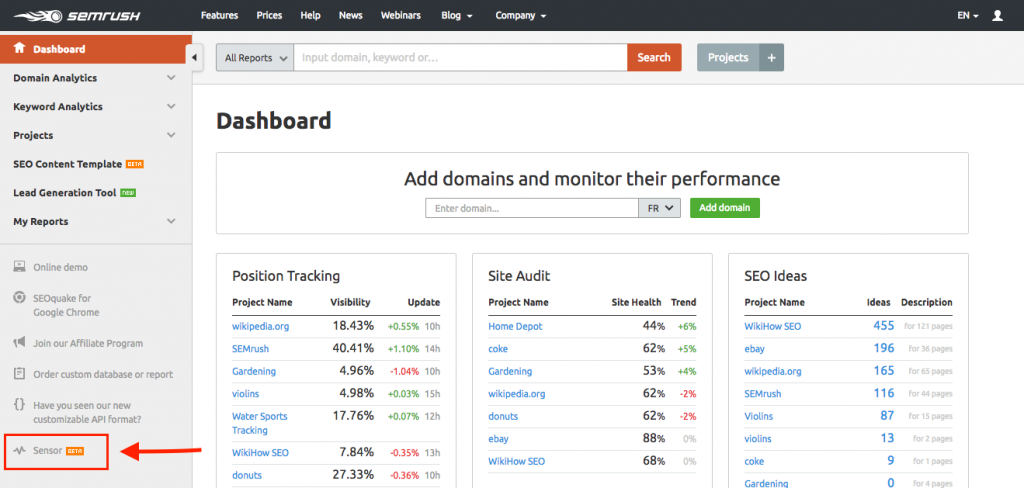 Try them too if want to track, grasp and compare others' and your own links and backlinking techniques.
They provide useful metrics. This way you can track what to do to make your domain more authoritative (ranking tracking, shares, exposure, trending, etc), create content that impacts larger tracts of social media and explodes with gainful impact for you and earns you top marks among industry experts.
NEW! SEMrush Traffic Analysis – The new TA module from SEMrush is quite compelling as a direct alternative to Similarweb's traffic analysis functionality. I use this to reverse engineer referral traffic + analyze who the top monetization partners are for major brands that I work with…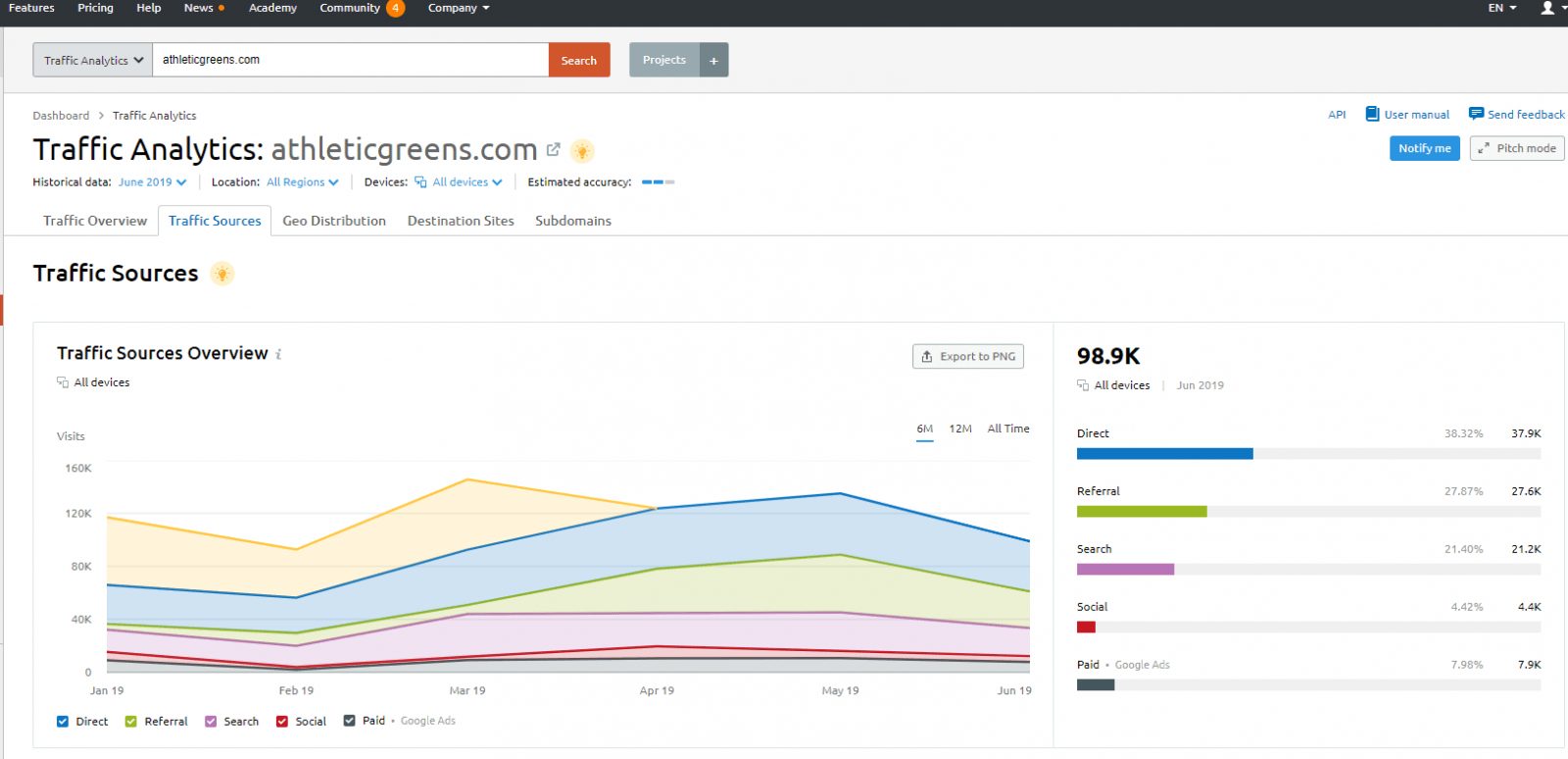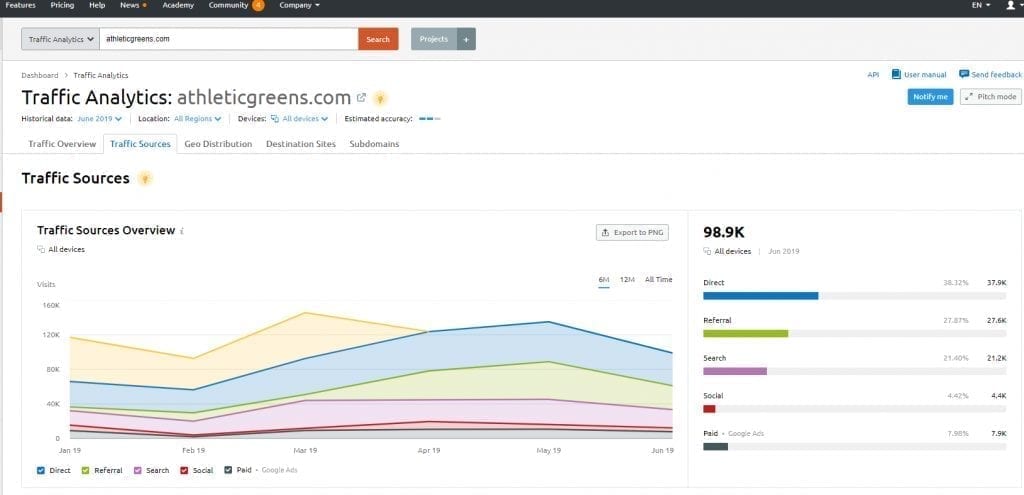 All in all, not too shabby! The above Traffic Analysis feature is one of the main reasons I ended up canceling my entire Similarweb subscription. I get the same core data, but save over 50% per month.
Our Pick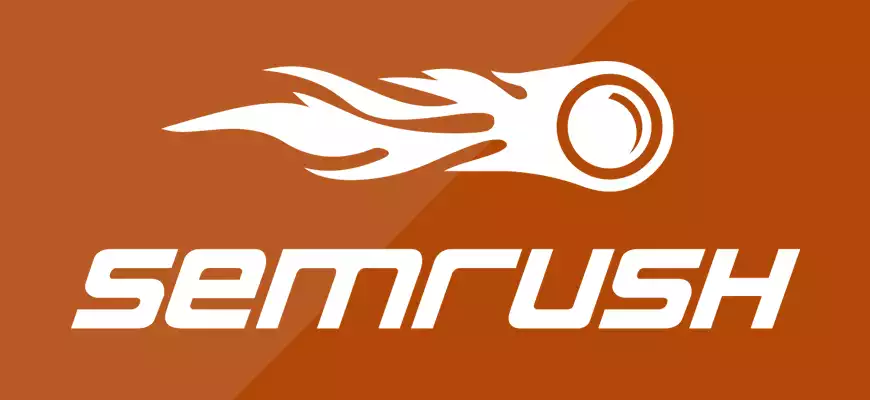 SEMRush is My SEO Swiss Army Knife
I use a LOT of tools. Probably more than I need to. There are a few that are truly indispensable. I have a SEMrush tab open EVERY day as I work. Keyword searches, technical audits, competitor analysis? It does it all. Try it out for free.
Get 14 Days Free
We earn a commission if you click this link and make a purchase at no additional cost to you.
Extended Free Trial Promo: We were able to get a special extended free trial from SEMRush for our readers. To take advantage of this 14-day trial offer you need to use this link here.
2X Trial Offer: SEMRush is also offering a a 2X Trial period for your first month here.
Which SEMrush Pricing Plan is Best? Check out my overview of the best SEMrush pricing plan based ony our business use case.
Ahrefs is and excellent Similarweb alternative for you if you are looking for a comprehensive backlinks intelligence tool. The suite's backlinking analysis toolset empowers you to filter and find referred domains (traffic sources), as well as determine which links get follows and are hence more impactful to your authority domain goals.


Their batch analysis tool lets you enter multiple backlinks from your competitor's site in one click. That saves you a ton of time in trying to enter each backlink at a time, especially if you have a load of domains from which you wish to compare, analyze and gain workable ideas.
For SEO professional (webmaster or digital marketer for your clients), Ahrefs lets you learn what SEO and link-building strategies are making the most impact on certain sites, audiences, products, and services.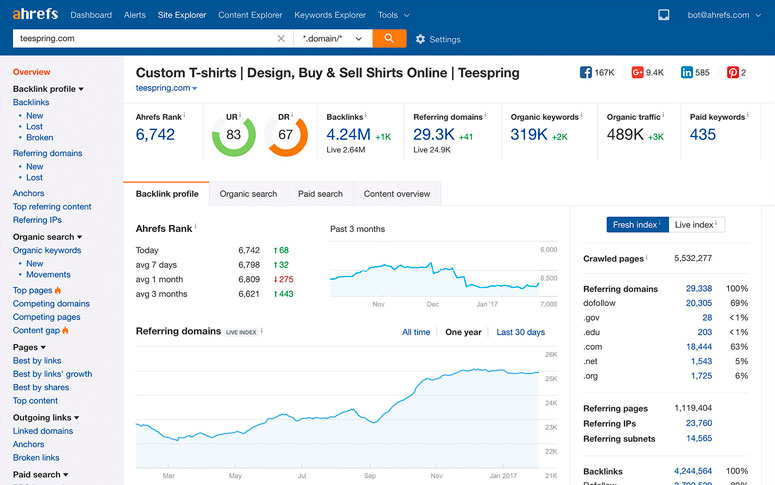 While Ahrefs will require a little bit of a learning curve and conducts its off-page SEO and competitive analysis outside your site, the tool will ultimately help you to boost your internet/affiliate marketing goals by a sizable margin.
SpyFu is another compelling entry in my "best similarweb alternative" analysis. It's a competition focused suite, with a long track record in the industry.
With SpyFu you can search for any domain online and access their Google footsteps as well as data on Adwords, Ad variations and their organic ranking for the past 12 years.
IF you need to follow a specific brand or brands on an ongoing basis, Spyfu can save them all for follow up and for ranking comparison in a persistent dashboard view.
This tool's main focus in on perfecting backlinks, search engine rankings as well as PPC campaigns.
Spyfu's search engine prowess enables you to access data on websites rank tracker for the same keyword you are using. The tool will empower you in the making of content that's better than that of your competitors. Through PPC research, Spyfu enables access to of all your competitor's keywords and ads and their results as well.
This way you can pay for PPC campaigns that actually work and at a fantastic budget since your competitors have already done the research for you.
Getting great backlinks is not a walk in the park so why not let Spyfu inform you of what the competition is using? This should give you pointers on websites you should approach for valuable backlinking services.
What are Spyfu's SEO Tools main features?
Keyword Ad history
Keyword smart search
Spyfu classic
Spyfu Kombat
Domain Ad history
Top 100 lists
Further Reading on SpyFu:
SE Ranking also happens to be one of the fastest growing challengers in the SEO tools space (350,000+ users so far), with an SEO software toolset that's remarkably similar to the leading incumbents.
Specifically comparing SE Ranking vs Similarweb, SE Ranking offers the following competitor analysis functions:
Competitor Traffic Analysis (a sort of Google Analytics substitute for competitors)
Keyword Competitor Analysis
Competitor Backlink Analysis
Competitive Market Landscape
Competitor Global Metrics Data
Competitor Ads Data
Competitor Historical Data
If you think keyword research might suffer, SE Ranking pleasantly surprised me with 2 billion+ keyword data sets and a similarly easy to use keyword research tool and competitor research utility as SEMrush.
Best of all, the starting monthly cost for SE Ranking is just $39/month here, a much cheaper alternative to SEMrush, Ahrefs, and the "big" SEO tools.
Further Reading on SE Ranking:
Moz Local has been around for a while. It is also one of the best SimilarWeb alternatives out there, specifically if you are doing local search initiatives (but Moz Pro is also a great Similarweb Pro alternative).
Right off the bat, they offer a simple, easy to learn and use platform and interface. You will also appreciate their synching tool capabilities, meaning you only enter your company details on one platform and it updates across all other bases you have with them.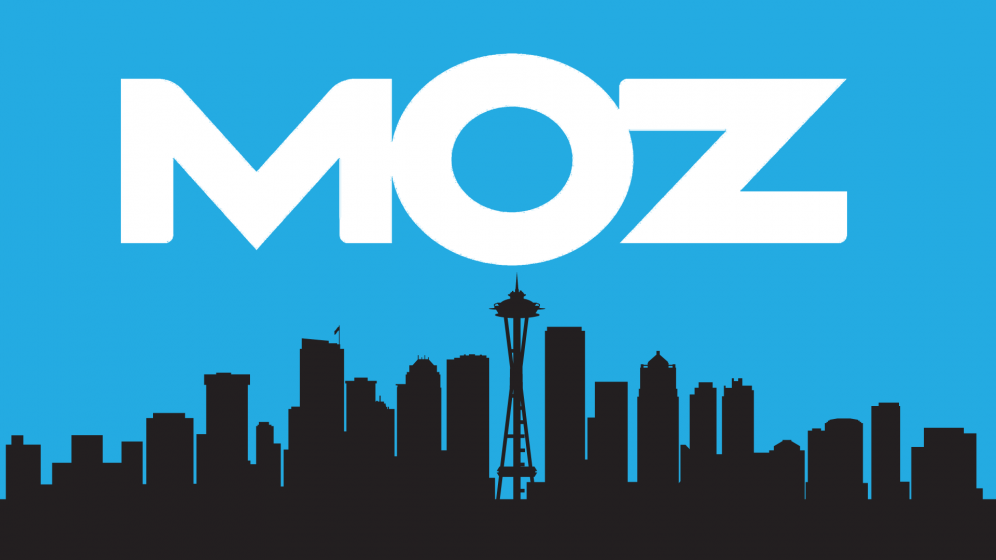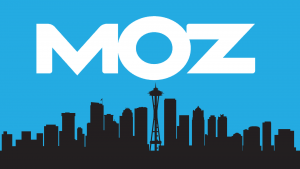 Their paid package is also not as expensive as Alexa, for example, so your small business can use it with less risk. You can also analyze more websites as opposed to working with just one campaign at a time, saving you time and losses in terms of missing out on trending opportunities that require immediate action.
Using Moz Local can help you to trickle in and then explode your visibility from both mobile and desktop searches. They can help you achieve this through robust, precise and sound business listings that encourage online and foot traffic to your local store (hence Moz "Local").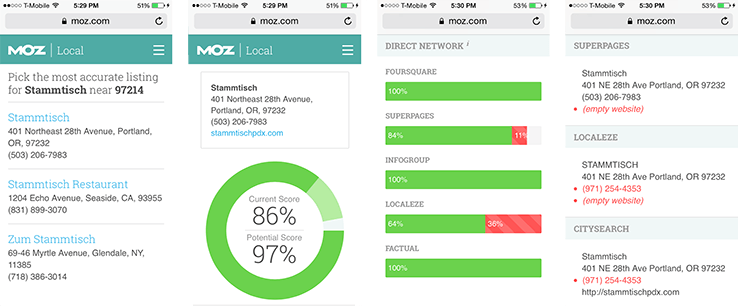 So if you are looking for a solid online traffic and referring tool for your local store's gains they might help.
Moz, Ispionage, and UpCity are good alternatives as well.
There are a bunch of reasons for a remarkable number of websites across the web use Quantcast. About 15% of websites, probably your fiercest competition, use them for tracking marketing tags.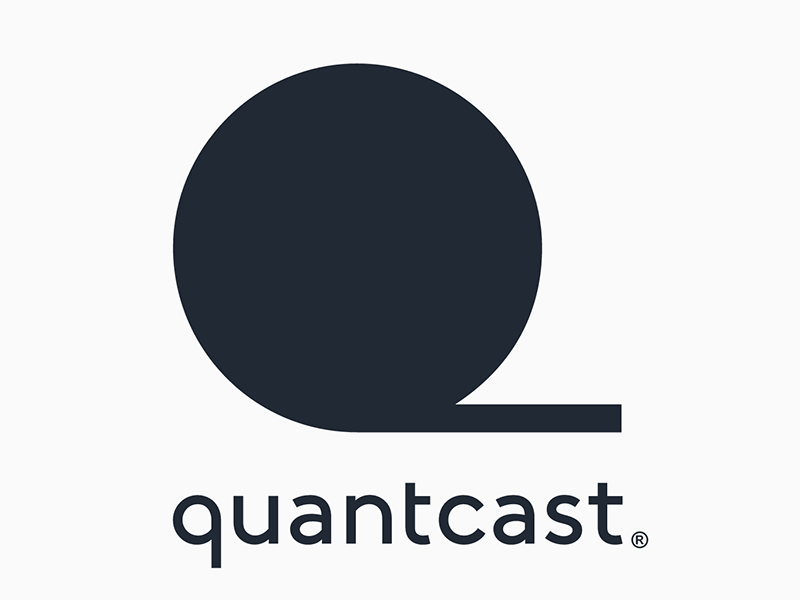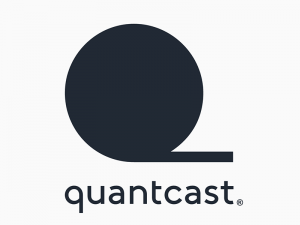 More webmasters and digital marketing experts want its paid version for its demographics, lifestyle, and behaviors of different visitors across the web and a chunk of mobile apps.
It goes beyond the traffic estimates efforts made by the likes of SimilarWeb and Compete by displaying in-depth traffic data on the exact type of visitors you get (based on demographics).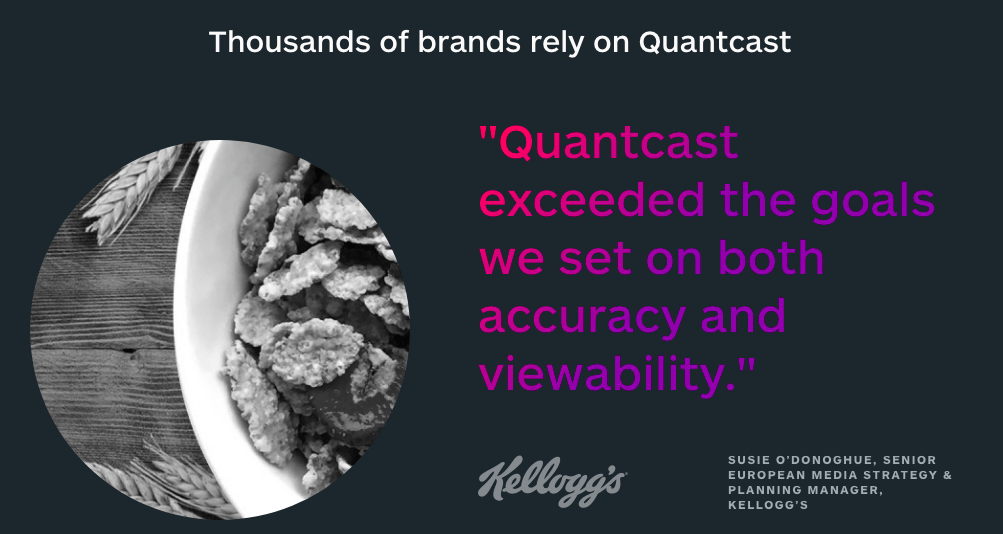 While most of the helpful information is limited to the paid version, their free version also fetches you statistics in graphical form so you can figure out what to do next and fast.
After signing up, though, you get to compare other players' moves as long as they are in the Quantcast database—which is quite sizable (global) if you want some assurance beforehand.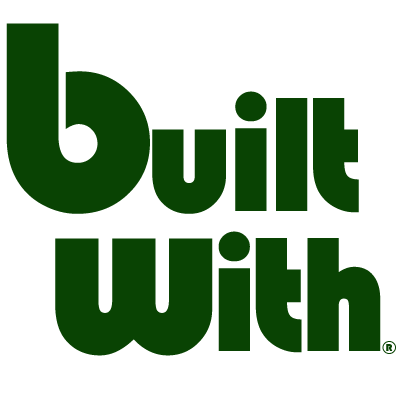 This online business intelligence tool lets you answer a number of traffic, content and ranking questions that might be thumping a headache for you.
These can include:
What metrics is your competition tracking?
What content management systems do they have in place, do they utilize content delivery networks, and can those benefit you as well?
Should you or should you not be doing retargeting?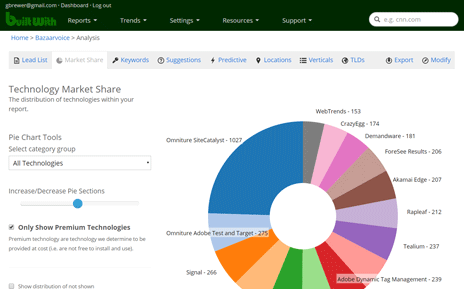 BuiltWith is a truly comprehensive tool that will mine a ton of information from anyone's site and serve it to you in a manner you will be able to crunch and use it. You might take your time since it is a lot of information to inform your decisions, which is a good thing.
It is fast, easy to use and comes with a Chrome plugin so you just have to plug it in to have your share of traffic, domain power, marketing tags, content management and ranking needs sorting.
Alexa is most popular for helping webmasters and online marketers find great examples of sites with desirable web ranking. The free version of Alexa displays this basic traffic analytics without much of an issue.

Fewer marketers have considered looking into Alexa as an intelligence tool to help understand how to become more authoritative, reliable, influential, and targeted in your digital marketing campaigns.
Alexa.com is a solid addition to your intelligence-gathering software arsenal if you are looking to dig deep into and compare similar sites to yours on a global scale, need insight into both paid and organic keyword data/reports, see their advertising methods, capture others social media exposure and influence, search data, and regional rankings.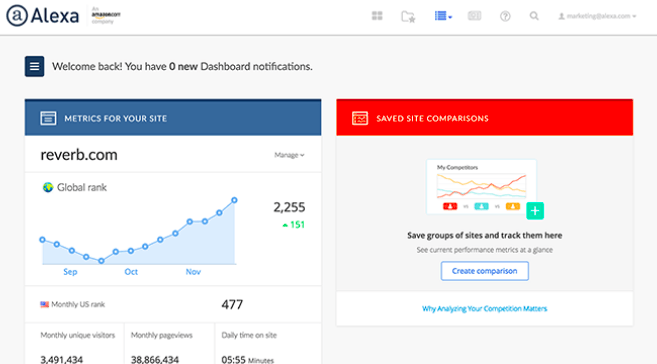 All these data can become easily overwhelming, and not one tool is useful if it will not help you analyze what all these figures mean if you cannot understand and put all of it into organized context.
Alexa helps in this regard by organizing and displaying the information on easy to understand graphs and charts, so you know what to do with the knowledge next.
If you currently use SimilarWeb to research your or your clients' competitors, Conductor Searchlight might help put a solid solution in their hands.

They partnered up with Deepcrawl, their site audits arm, so you can gather actionable intelligence from websites similar to yours; you get customizable reports comparing your sites' pages performance and both technical SEO best practices and content SEO techniques that you can use to find the most impactful keywords and key phrases for a specific digital marketing strategy.
They display this information based on keyword categories, so you can find the most relevant to your industry with just a few clicks.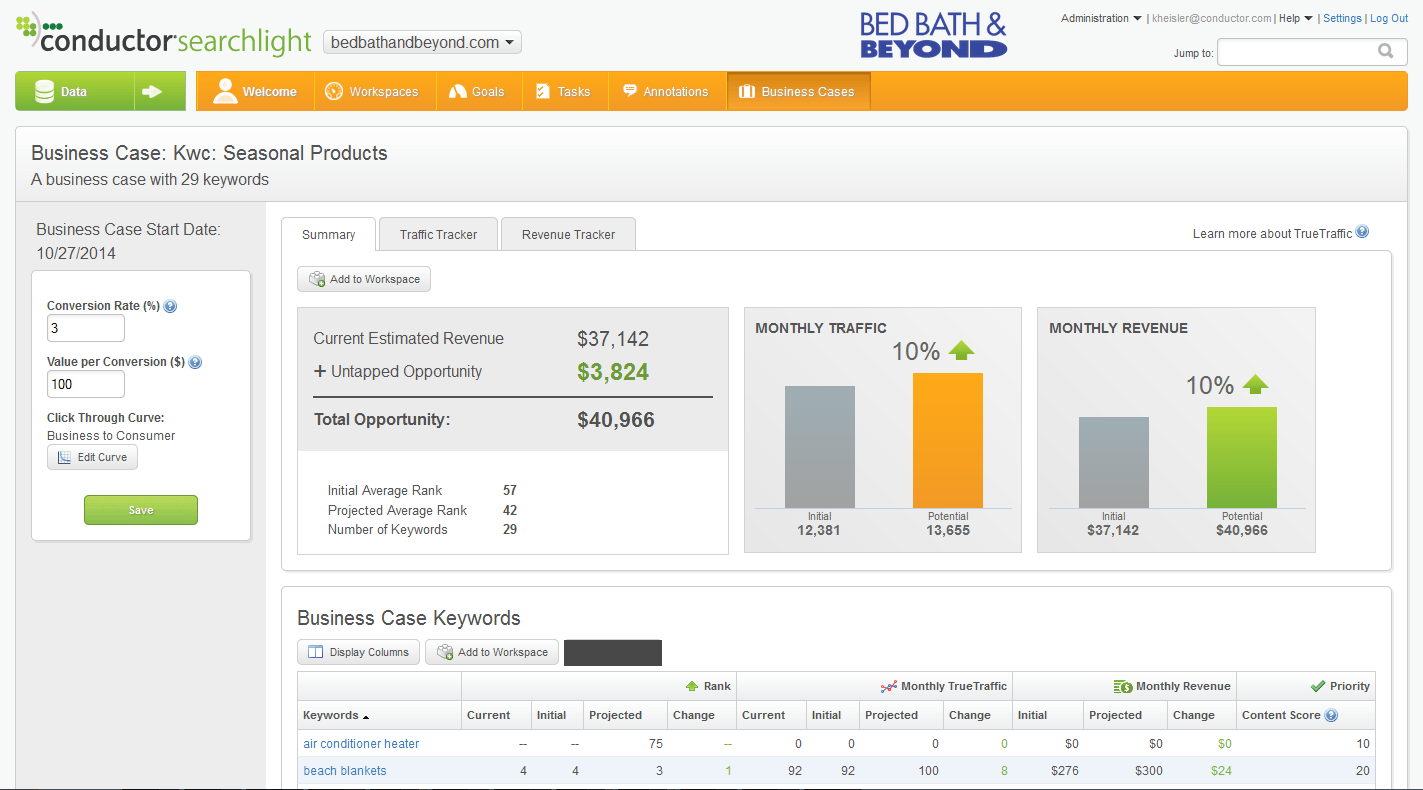 Props to their support team, too. If you need help with setting up your account correctly, content creation ideas, how to optimize your inbound marketing campaigns by understanding which areas to marshal more resources, and prompt support through an integrated chat system, their onboarding team is quite the bomb.
Also, conductor is a considerable SimilarWeb option with comparably affordable pro version specifically if you are most interested in increasing your search engine optimization ROI by seeing where you are doing well and which areas you can do better.
However, if you seek a SimilarWeb alternative solution for backlinking purposes, you might want to check elsewhere.
Tag Explorer is especially solid for plugging into the web of analytics to discover website marketing tags that your competition is using to gain more targeted traffic. It is a free tool, so you can take it for Freemium spin to see if it fits your business web analytics plans.

While there practically millions of marketing tags around, using Tag Explorer will help you find the specific tags your completion is using for what purposes.
For example, if you run your Tag Explorer solution and find the other guys are using a combination of several advertising tags such as Doubleclicks and AdWords, you might find they are serious about crunching their PPC marketing campaigns effectiveness, relevance, and ROI, and maybe you should too.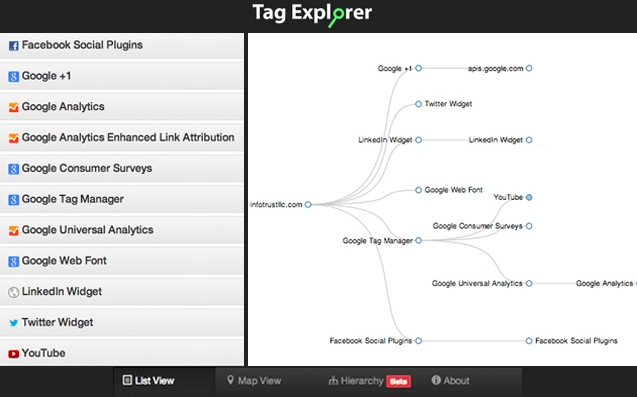 If you want to find ramp up your tags discovery and extend it to understanding what marketing tags other webmasters have on their entire sites and even precisely where they place those tags, you can use Tag Explorer (or InfoTrust's Tag Inspector) to understand what digital marketing campaigns and initiatives you should be looking to implement as well.
Sites Like Similarweb: The Bottom Line
Our Pick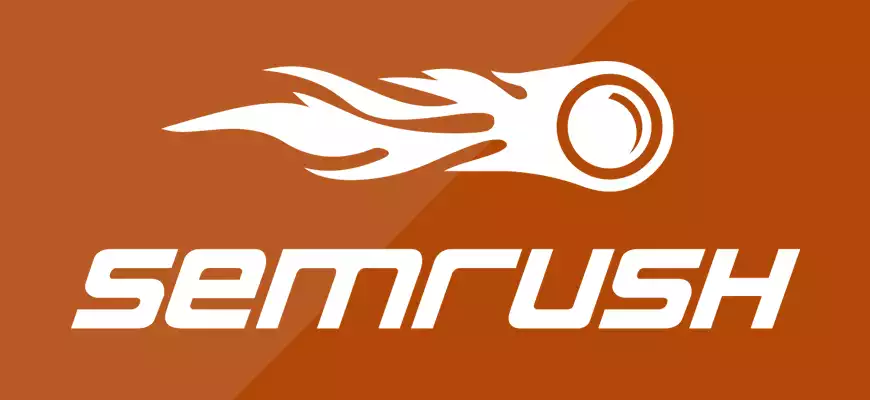 SEMRush is My SEO Swiss Army Knife
I use a LOT of tools. Probably more than I need to. There are a few that are truly indispensable. I have a SEMrush tab open EVERY day as I work. Keyword searches, technical audits, competitor analysis? It does it all. Try it out for free.
Get 14 Days Free
We earn a commission if you click this link and make a purchase at no additional cost to you.
While the likes of Hotjar and Crazy Egg empower you to get a good grasp of your own website's performance in terms of what, where, why and how visitors interact with your site's pages, forms, and CTA buttons, these 10 best SimilarWeb alternatives above let you analyze similar data on other sites you might be in the same industry with.
This can help inject creativity, power, and actionability into your online marketing campaigns.
You can use them to boost your content ideation processes, introducing and utilizing powerful marketing tags, analyzing and discovering credible backlinking opportunities, increase traffic for your site among other zestful gains.
If I had to PICK ONE Similarweb alternative however, I would go with SEMrush available here, as it's the closest to SimilarWeb in terms of feature set and the best alternative data provider.
Further Reading on Traffic Source Competitive Intelligence & Alternative Data: