Last Updated on June 1, 2023 by Ewen Finser
LifterLMS is a popular learning software where students can enroll in your courses, take quizzes, and earn certificates. Lifter LMS also offers great resources for instructors, such as the ability to view student progress.
Have you tried LifterLMS and learned it wasn't right for you?
Even though LifterLMS is a trusted name in the industry, I think there are better LMS platforms. I wanted to create this list and recommend some of the other LMS platforms I have used and loved.
Continue reading my best LifterLMS alternatives guide.
Bottom line Up front
If you're looking for a WordPress LMS plugin alternative to LifterLMS, I suggest LearnDash. If you're familiar with WordPress, it will be easy to learn this system.
You receive great features for your course, such as the option to make assignments and quizzes. As long as you only need one course, LearnDash is pretty affordable. I suggest looking through the rest of these alternatives to find the best LMS platform.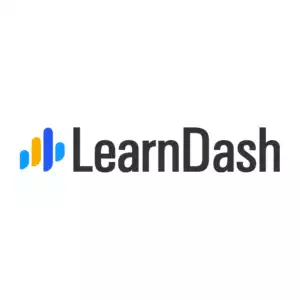 WordPress LMS Plugin by LearnDash
The most trusted WordPress LMS plugin, created by learning industry professionals with Fortune 500 experience. Transform your site in less than 5 minutes.
Get LearnDash
We earn a commission if you click this link and make a purchase at no additional cost to you.
My Top Picks at a Glance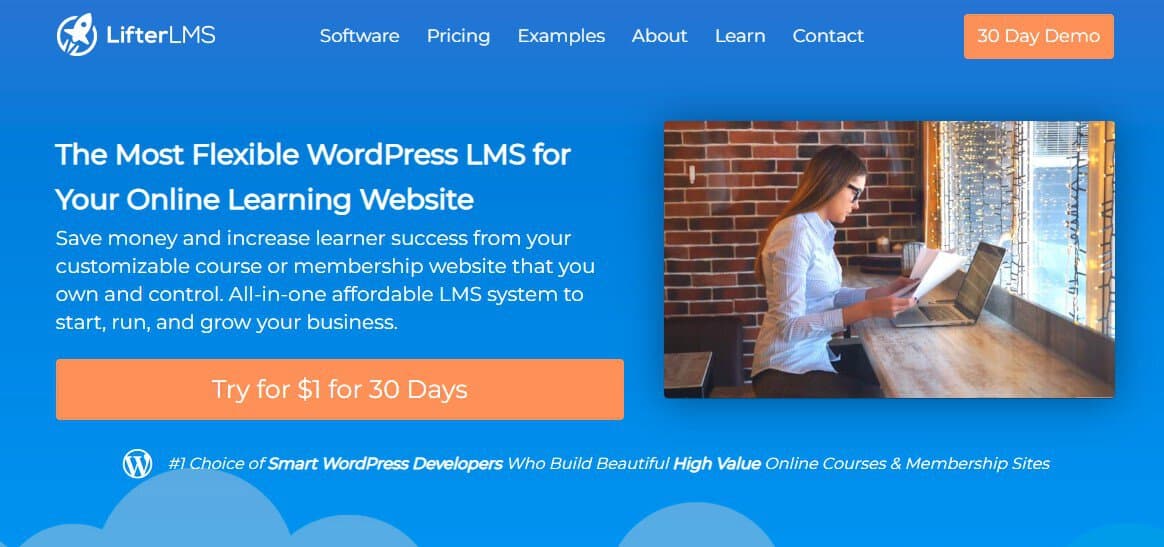 If you're on this page, you likely used LifterLMS and realized it wasn't for you. But you also may be looking for the best LMS and may not even know what LifterLMS is. Let's discuss LifterLMS to understand why I'm offering alternatives.
LifterLMS is a WordPress plugin for owners of course or membership websites (membership plugin). LifterLMS offers customization options, so you have more control over your course. Unlike other WordPress platforms, LifterLMS offers an all-in-one platform. This is groundbreaking since course owners usually have to invest in additional WordPress plugins to access a full suite of course and website tools.
But there are some issues I have with the LifterLMS plugin. First, they don't have a free trial–you can try their platform for 30 days, but it will cost you $1. This isn't a massive price, but most competitors offer a free trial. If you decide to invest in the platform, you must pay more to get a full suite of features. It may be worth it to consider a competitor.
LifterLMS does include some impressive features, but they are lacking in some departments. For example, I only see email marketing as the only promotion tool, whereas competitors offer a more in-depth marketing suite.
Tips When Finding LifterLMS Alternatives
Before I recommend some LifterLMS alternatives, I want to mention some key aspects to consider when choosing any of these alternatives. These alternatives may benefit some instructors over others, so it's best first to know what you will use to your advantage.
Customer Service and Support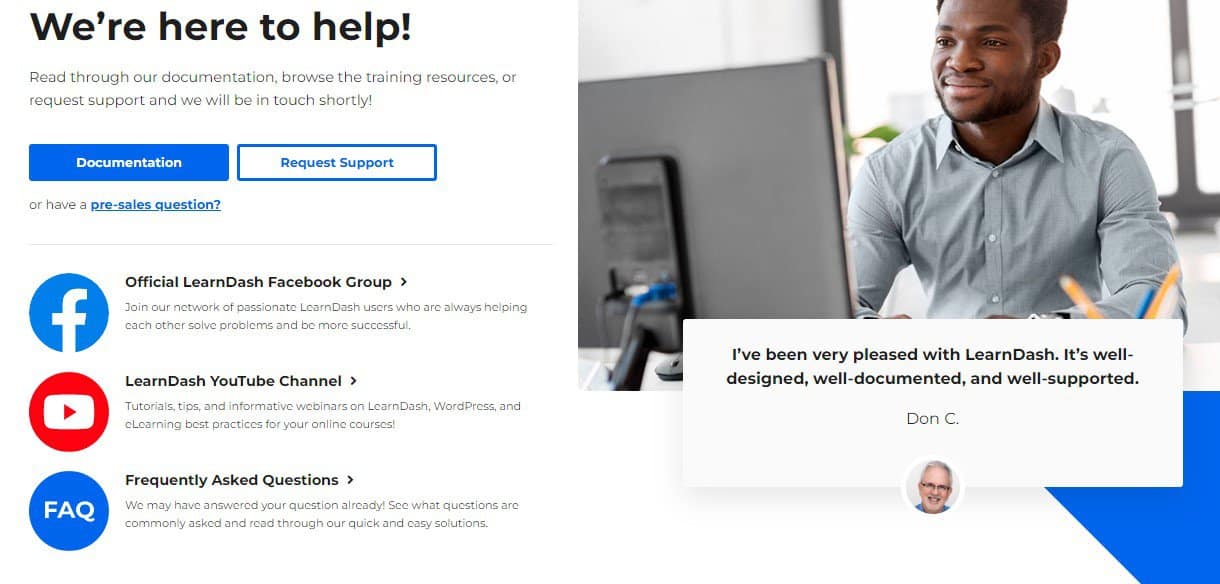 From my experience using LMS software, I learned that every platform comes with a learning curve. I first recommend you research every platform's support and training options. Most LMS platforms offer training guides, product demos, videos, and other resources to help you learn how to use the product.
If you get stuck on any platform, you will benefit from having great customer support that can walk you through your problems. All of this will not only improve your experience using LMS software, but you'll create better courses this way.
Ease of Use
I said it before, and I will repeat it: every LMS comes with a learning curve. However, some platforms are more user-friendly than others. In this guide, I will highlight which platforms are easier to use. Choose a platform that has an intuitive interface and customization options. I also suggest taking advantage of free trials to test the product and know if it's easy to use.
Price
All LMS platforms come at different price points. Settling for the cheapest options may not be the best idea, depending on what you want. For example, I just wrote a LearnDash and LearnWorlds comparison guide. LearnDash is cheaper than LearnWorlds, but you can make unlimited courses with LearnWorlds' introductory plan, whereas LearnDash only allows one course in its first plan.
The cost of the LMS may not be the only fee. Remember that some platforms may come with extra fees, such as set-up costs.
You may also need a website host or CMS to use the LMS. Some LMS platforms are free to use, but the platform may take a cut of your earnings. I used to have a course on Udemy, and that's what they do. For LMS websites that are hard to design, you may want to hire a web developer and designer. Always read the fine print before choosing an LMS.
Features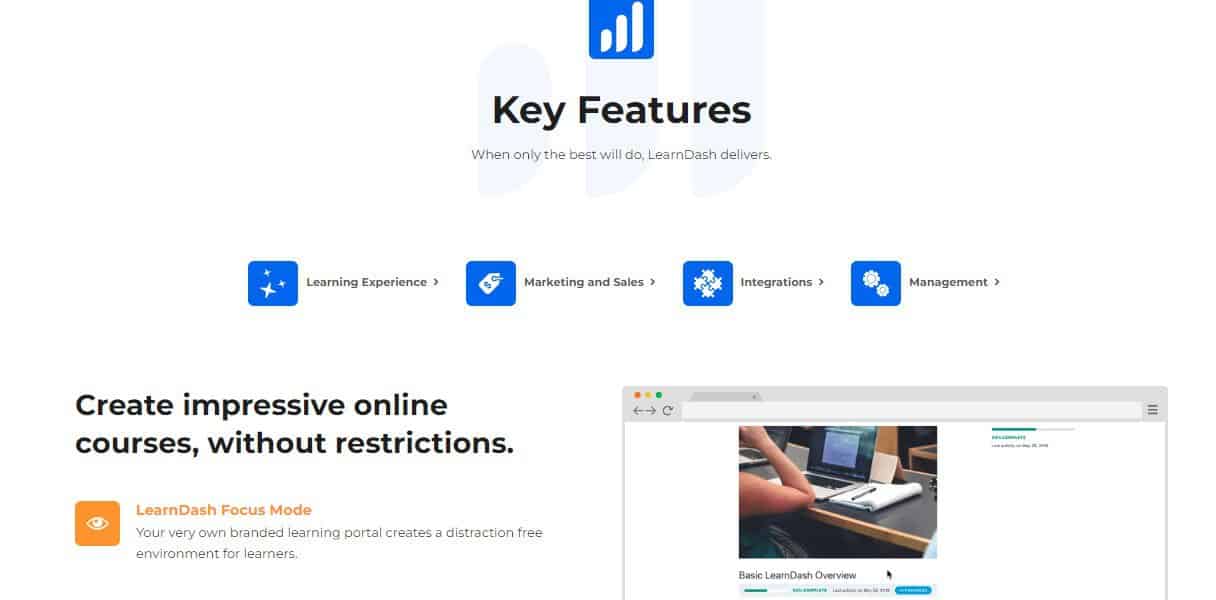 Learning management systems include a whole host of features. While all platforms offer different perks, most offer the same features to make the best courses. These may include:
Course creation and management
Branding and design
Learning portals
Integrations and plugins
Automation
Surveys
Exams and quizzes
Blended learning
User roles and permissions
Learning tools
Skills and certifications
Reporting and analytics
E-commerce and sales
Data migration
Multilingual options
Notifications and reminders
Mobile app
Security
Responsive design
Before choosing one of these alternatives, go for these features and know which ones you need for your course. This will ensure the alternative you choose is the one that you will love using.
How I Chose These Alternatives
I used all of the previous tips when choosing these alternatives. I also used additional best practices to ensure I chose the best alternatives.
Course Creation Capabilities
Every LMS has a different course creation platform. WordPress plugins such as LearnDash and AccessAlly integrate with this CMS powerhouse, so you have all WP tools available in addition to the LMS features. Other LMS platforms operate on their platform, so you're limited to the features that they offer. Choose the platform that benefits you the most.
Beginner or Expert
Some LMS platforms are better for beginners. These platforms include different training guides and how to use the platform. If this is your first time using an LMS, I suggest knowing the basics of using this software. I went right into Udemy when I first started, but more LMS platforms offer free trials to get familiar with the backend before you pay.
If you're experienced with another platform, such as LifterLMS, and are looking for new LMS software, you'll have an easier time finding the right alternative. Understand that every LMS is different, and it can still be challenging to jump in and manage courses on a new platform.
I still suggest taking advantage of training guides to navigate the features and functionalities of different LMS platforms.
Free Trial or Demo
One of the main reasons why I don't like LifterLMS is they charge users to try their software. Even if it is just $1, I don't understand why they can't offer even a demo for free. I prioritized LMS platforms that offer a free trial. Believe it or not, not every LMS offers a free trial.
I look for free trials in any software I use to know if I like the product before paying for it. At the very least, I included platforms that offer a personalized demo.
My Favorite LifterLMS Alternatives
Are you ready to discover the best LifterLMS alternatives? Here are the options that I recommend.

LearnDash is the top LifterLMS competitor that I recommend. I've used this platform and can honestly say it's the best alternative WordPress LMS plugin.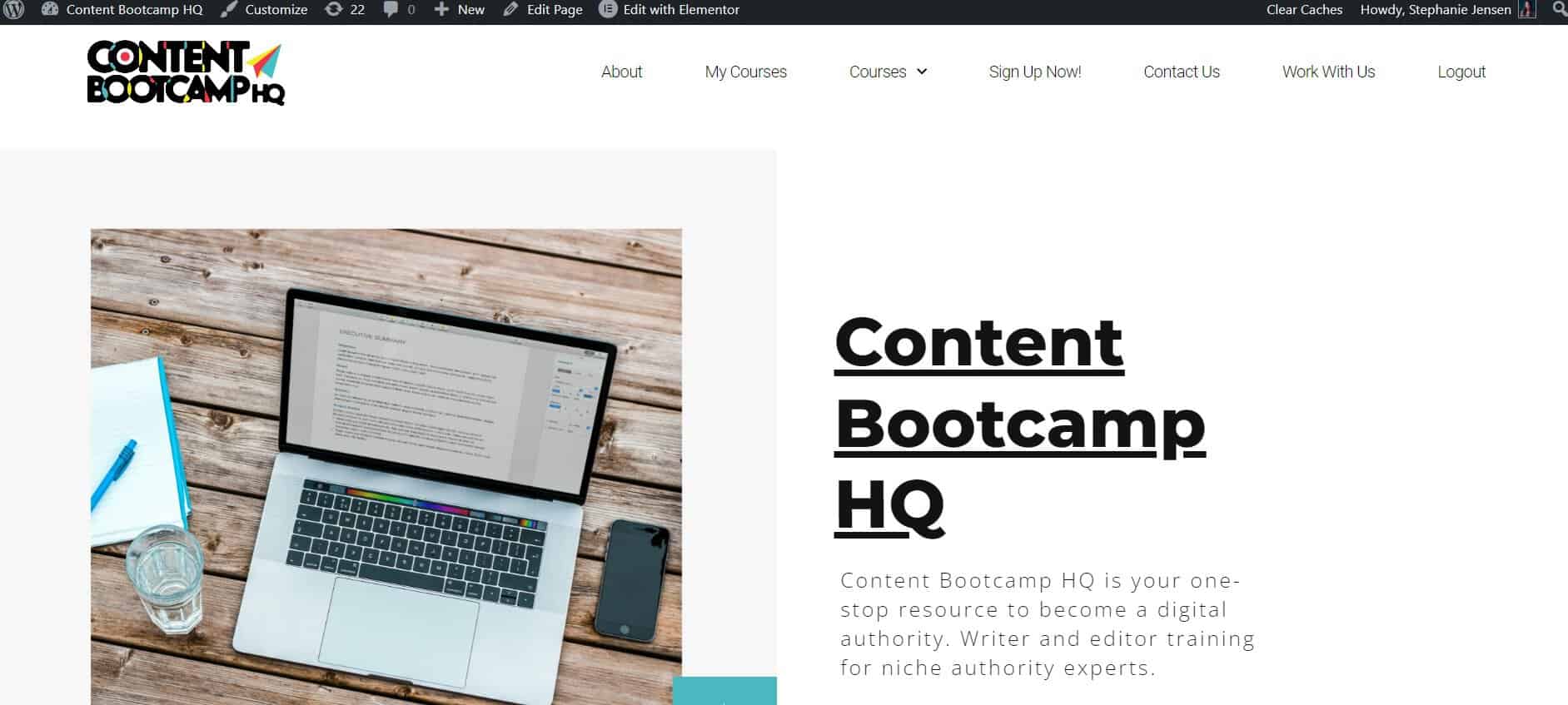 I love LearnDash because you have control over the design and content of your course. If you choose Elementor as your theme, you will love the convenient drag-and-drop course editor. And if Elementor doesn't offer everything you need, LearnDash is powered by WordPress, so you can always use more plug-ins.
LearnDash also includes advanced course creation tools, such as quizzes, custom messages, and more. Instructors can distribute certificates and other awards to students who finish the course.
There are some similarities between LearnDash and LifterLMS, specifically their pricing. LearnDash is affordable if you only need one course; otherwise, you'll be spending hundreds of dollars a year for multiple courses. I suggest choosing LearnDash if you're a teacher or instructor dedicated to one course.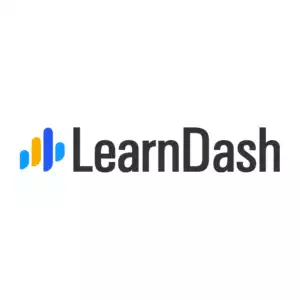 WordPress LMS Plugin by LearnDash
The most trusted WordPress LMS plugin, created by learning industry professionals with Fortune 500 experience. Transform your site in less than 5 minutes.
Get LearnDash
We earn a commission if you click this link and make a purchase at no additional cost to you.
Pros
Powerful course creation features
User-friendly
Perfect for those who use WordPress
Cons
Have to go through a third party to create an app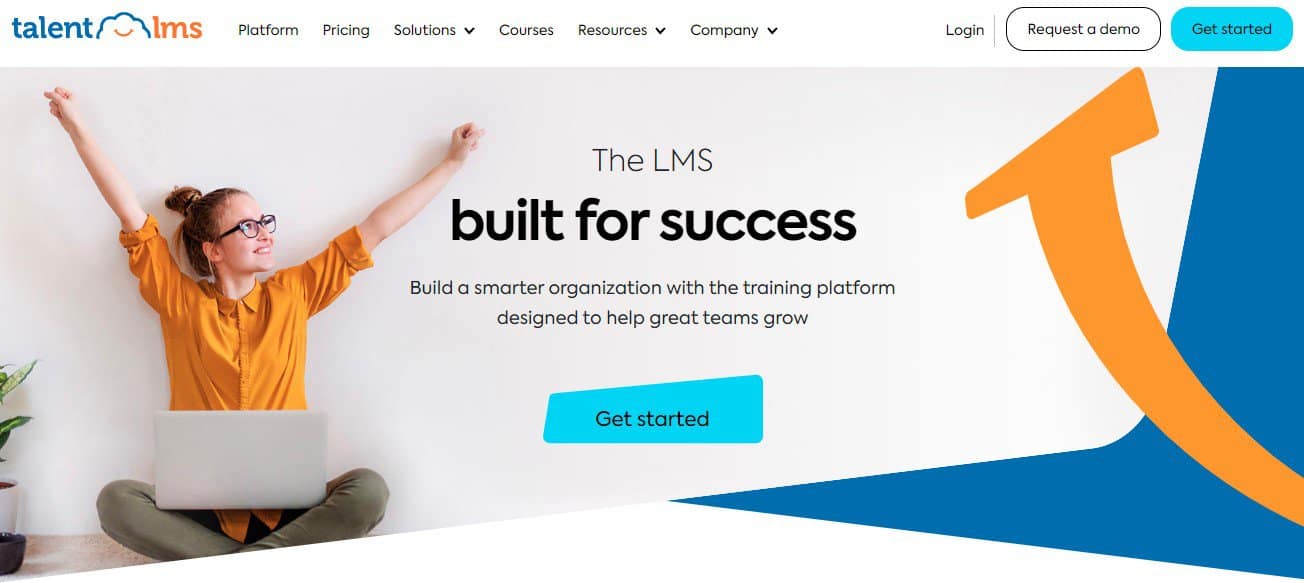 TalentLMS is an award-winning company known for being an industry leader in LMS and other software solutions. TalentLMS is the first pick for many businesses and courses, such as compliance training, employee onboarding, etc.
It's easy to use, has a clean interface, and you can go live quickly–perfect for those new to creating online courses. Even with the full suite of features, the platform isn't complicated to learn, and you can build your course in minutes. I like TalentLMS because you can add different types of course content, including multimedia.
TalentLMS is an excellent solution if you have multiple team members. Their Starter plan can host as many as 40 users and only costs $69/month. If you're just one person, I love how TalentLMS offers a free option. You can create up to 10 courses on their free plan, which is impressive.
There are some downsides. TalentLMS offers many course creation features that rival competitors, but I wish they offered more marketing and promotion options. I also can't find an app anywhere; this is a shame because some students prefer taking courses on their mobile devices. There are also some issues on the student's side. For example, students can't go back to a previous question and change their answers.
Pros
A great solution for many course and training types
Easy to use
Advanced features
Always updating and adding new features
Affordable and a free option
Great customer support
Cons
Can't find marketing and reporting features
Limited integrations

If you've read any of my articles on this website, you'll know that I love Adobe everything. I have many Adobe apps and use them regularly. While I wouldn't recommend Adobe Learning Manager (previously called Captivate Prime) as the main alternative to LifterLMS, I still highly recommend it.
Adobe Learning Manager is a cloud-based LMS platform. Since it's on the cloud, users can access this platform from nearly any device. This is a great option if you want to access your course on mobile and want to give the same option to your students.
Adobe Learning Manager offers different features, such as certifications, a virtual classroom, engagement monitoring, synchronous learning, course authoring, video conferencing, blended learning, and skills tracking. These features are very advanced–perfect for schools, colleges, and any corporations in the educational sphere.
Because these features are advanced, this may not be a good platform for solo instructors and anyone new to LMS platforms. I also don't think this is as user-friendly as other competitors, which surprised me because I always thought Adobe platforms were intuitive.
Pros
Adobe is a reliable name
Supports many integrations
Advanced features
Cons
Not as user-friendly as competitors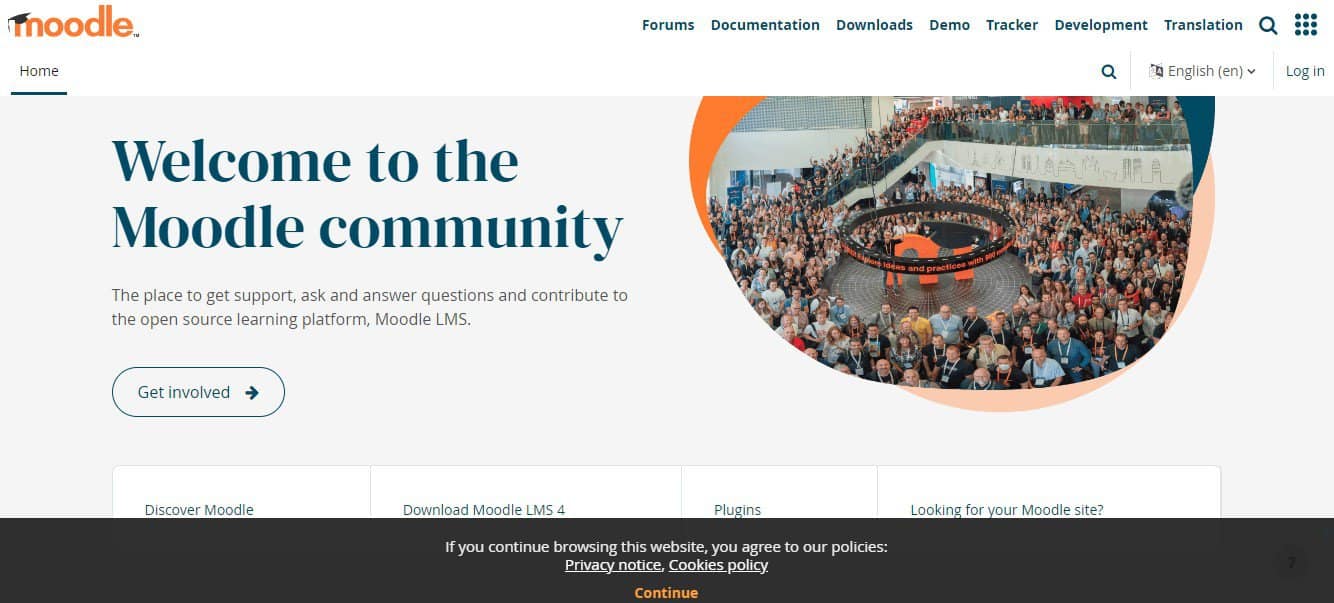 If you prefer cloud-based learning, Moodle is another alternative. I like Moodle because there are many operational solutions–you can use Moodle on desktop (both Mac and Windows), Android, and iOS. Moodle is a great solution for asynchronous, synchronous, and blended learning. You can also create custom certificates for students. If you want to use Moodle in schools and corporate environments, it's SCORM-compliant and offers video conferencing.
For instructors, Moodle has built-in course authoring. It's also simple, maintenance-free, affordable, and flexible. I like how Moodle designed its courses to benefit both students and instructors, especially by giving everyone the option to access courses via mobile and desktop.
I also recommend Moodle for casual instructors and those new to LMS platforms. Even though it's easy to learn Moodle, I don't find this platform as user-friendly as its competitors.
Pros
Offers activities and other features to keep students engaged
Simple to use
Flexible course creation
Cons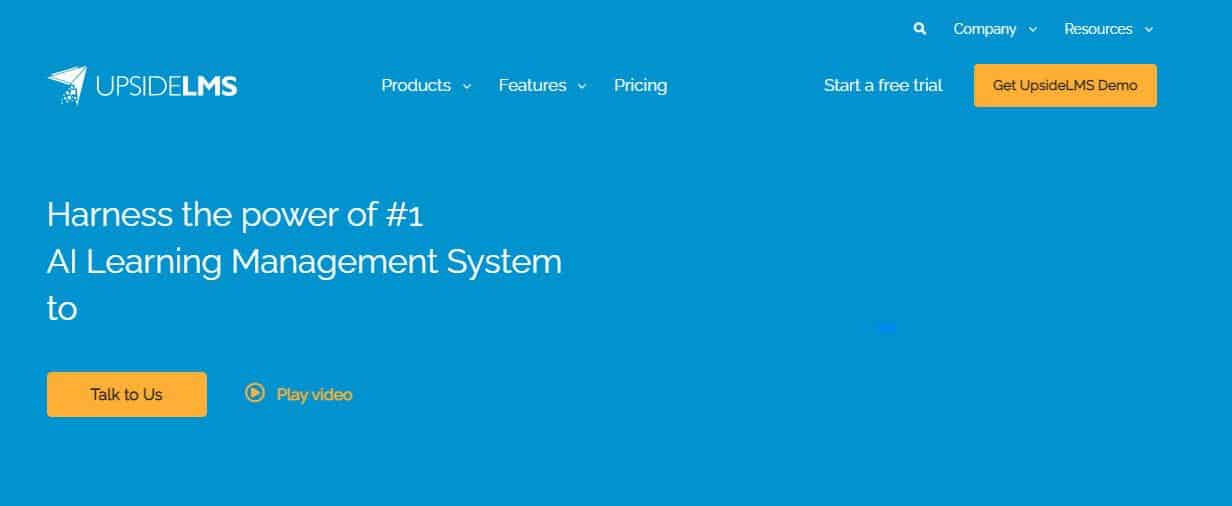 If you want to power your LMS with AI, I suggest choosing UpsideLMS. Their AI is intuitive; instructors can receive course content recommendations and suggestions when creating courses.
Their learning management system also gets to know users' skills, behaviors, and your company's industry to offer more accurate suggestions. UpsideLMS offers different content options; instructors can add videos, reading materials, assessments, and more.
If you want more functionality from Upside LMS, this platform offers integrations to numerous apps such as Zoom and Salesforce. If you can't find your desired integrations, UpsideLMS offers an advanced API to connect other platforms to your LMS.
This is more of an enterprise-level learning software and especially offers great employee and customer training capabilities. UpsideLMS is available in different languages, so businesses worldwide can use this platform.
Instructors have many options when tracking student progress. I like the feedback feature that UpsideLMS offers. Instructors can offer comments on assignments, which is perfect for giving students advice and constructive criticism. Instructors and students can use UpsideLMS on a centralized platform. UpsideLMS updates its platform regularly, so there's practically no maintenance on your end.
The only downside is importing course content from other courses can be tedious. Adding video to your course is also pretty complex.
Pros
Intuitive and advanced AI
Perfect enterprise LMS solution
Offers content suggestions and recommendations
User-friendly
Impressive integrations
You can leave comments and feedback
Cons
It can be difficult to import past courses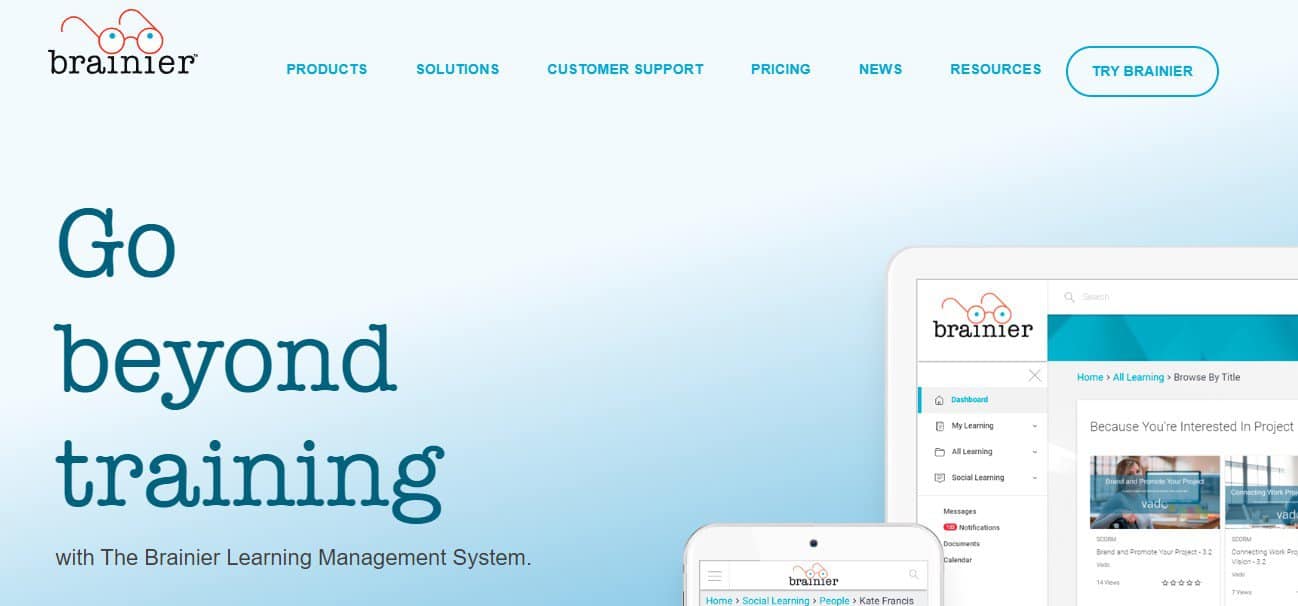 If you want an LMS that's sleek and sophisticated, I suggest Brainier. I love how Brainier's platform is diverse. An individual can create courses in various niches, and Brainier is also the perfect solution for businesses that want an employee training solution. If tracking student progress is a must, Brainier updates student progress in real-time, so you always know where users are in your course.
Brainier also offers a mobile app, so instructors and students can take courses on the go. Brainier also offers different course customization options, including different branding capabilities. The user interface is easy to learn. If you ever have questions, Brainier's support staff is great; you'll talk to a human who is an expert at the platform and is quick to solve any problems.
If integrations are a must, I would choose a competitor. Brainier learning management system doesn't offer many integrations, and this feature is tedious to use.
Pros
The interface is easy to use
Flexible solutions
Perfect for solo instructors to enterprise-level businesses
Excellent customer support
Cons
Have to contact the company for pricing
Some bugs
Cornerstone Learning is a reliable name in the online learning sphere. This company has won numerous awards and has attracted thousands of the largest organizations. Cornerstone Learning is powered by AI, providing content insights and recommendations to create a personalized learning experience. Their AI doesn't send reminders, which is a shame. Instructors will also receive reports to gauge the performance of your online course.
Whether you're a solo instructor making a small online course or are creating courses for a full classroom, this learning management system offers all features to enhance student skills and knowledge.
For education uses, Cornerstone Learning is SCORM-compliant and simple for instructors and students. There is a learning curve, but they offer various training resources in case you get lost.
I like all of the features that Cornerstone Learning offers students on a personal learning level. I learn better in a self-driven versus a group environment, so this personalization makes Cornerstone Learning stand out. Cornerstone Learning also offers more learning features compared to competitors, such as playlists. Cornerstone Learning is available to use in numerous countries and various languages.
Pros
SCORM-compliant
Personalized learning environment
Powered by AI
Solution for various businesses and courses
Available in different countries and languages
Wide range of customizations
Great customer support and training
Cons
It comes with a learning curve
FAQs
Question: How much does LifterLMS cost?
Answer: Prices start at $149/per year. The next two plans are $360/per year and $1,200/per year. They offer a 30-day demo for $1.
Question: Is LifterLMS easy to set up?
Answer: It is if you're experienced with WordPress. Download the plugin and follow the steps to activate LifterLMS. Navigate to your WordPress backend, and you should see LifterLMS on the right-hand menu bar.
Question: I need an option for my growing business. Which one should I choose?
Answer: Most of these alternatives are scalable. If you only have one course, I suggest choosing LearnDash. But if you have numerous courses, you should choose a multi-team member solution such as TalentLMS.
Best LifterLMS Alternatives: Bottom Line
The best LifterLMS alternative is LearnDash. Like LifterLMS, LearnDash is a WordPress plugin.

This is a good LMS for WordPress users since there won't be much of a learning curve. You can easily create courses and add various types of content.

I love how you can create assignments, quizzes, and other assessments for your students. For one course, the price is pretty affordable for the quality and features you receive.

WordPress LMS Plugin by LearnDash

The most trusted WordPress LMS plugin, created by learning industry professionals with Fortune 500 experience. Transform your site in less than 5 minutes.

Get LearnDash

We earn a commission if you click this link and make a purchase at no additional cost to you.
The only downside is they only offer a product demo of the online course functionality & LMS plugin, not a free trial. If you don't think LearnDash is right, I suggest considering any of these alternatives.