Last Updated on June 1, 2023 by Ewen Finser
Are you searching for the best WordPress LMS plugin? Is the plethora of available options leaving you perplexed? If so, you're in the right place.
There's a wide assortment of solutions out there, all of which come with their distinct perks and shortcomings. So, we understand that picking the right one can be a puzzling chore.
So, to make this task simpler, we've compiled a detailed comparison of two of the best WordPress LMS plugins on the market: LearnDash and Sensei. Hopefully, by the end of this review, you'll be better positioned to decide which (if either) platform is best for your business.
So, without further ado, let's dive straight in!
Main Differences Between LearnDash vs Sensei
The main differences between LearDash vs Sensei are:
LearnDash is designed with instructors in mind, whereas Sensei is an LMS created from the developer's viewpoint.
LearnDash isn't intended for heavy customization, whereas Sensei offers lots in the way of customization.
LearnDash pulls in grades automatically by offering a reliable auto-grading option, whereas Sensei provides more in the way of flexibility by providing manual grading and auto-grading functionalities.
LearnDash offers three levels in its course creation hierarchy structure, whereas Sensei only provides two.
LearnDash relies on third-party applications for selling courses, whereas Sensei comes with WooCommerce in-built.
LearnDash vs. Sensei – An Overview of the Similarities
Sensei and LearnDash are both great LMS platforms for adding online courses to pre-existing websites.

Both boast similar quiz features, complete with lots of question types, and you can create question banks.

When it comes to grading, Sensei and LearnDash both come with easy-to-use tools.

LearnDash and Sensei both come with detailed course reporting functionalities.
For more information about Sensei and LearnDash's similarities, please consult the table below:
| | | |
| --- | --- | --- |
| | Sensei | |
| GENERAL | | |
| | | |
| | | |
| | | |
| | | |
| | | |
| | | |
| | | |
| COURSE OPTIONS: | | |
| | | |
| | | |
| | | |
| QUESTION TYPES: | | |
| | | |
| | | |
| | | |
| | | |
| | | |
| QUIZ OPTIONS: | | |
| | | |
| | | |
| | | |
| Multiple instructors per quiz | | |
| You can set the percentage for passing a quiz. | | |
| User interaction options: | | |
| | | |
| | | |
| Email notification of applying to course | | |
| GAMIFICATION: | | |
| | | |
| | | |
| USER ROLES: | | |
| | | |
| | | |
| | | |
| | | |
| COURSE PRICE TYPE: | | |
| | | |
| | | |
| | | |
| | | |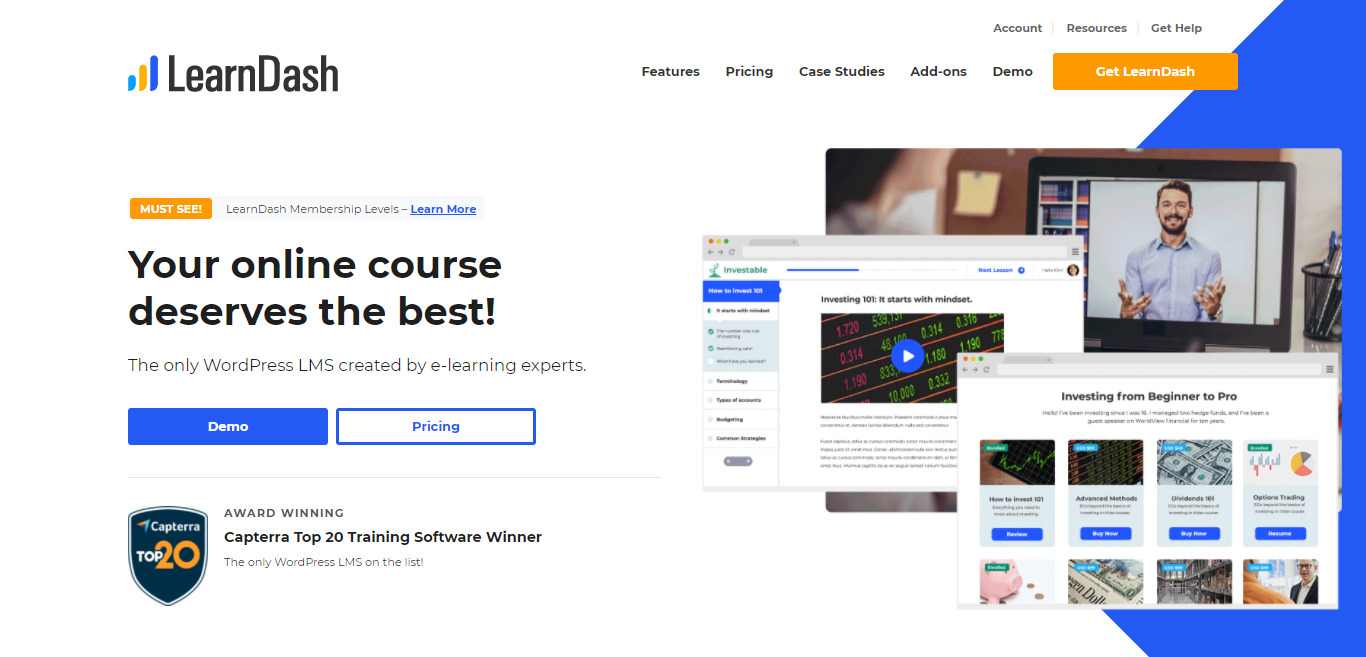 LearnDash was developed by duo Justin and Kloé Ferriman and launched on January 28th, 2013. Fast forward to today, and it's one of the leading learning management systems for WordPress. It provides everything you need to sell and manage online courses via its self-hosted platform.
In short, it's a high-quality LMS solution that comes with an impressive suite of features for ensuring your e-learning management is a breeze. It was thoughtfully designed to be a complete LMS package for WordPress users…without any need for extra customization.
LearnDash 3.0 comes with a new focus-mode feature designed to eliminate distractions by streamlining the user experience. Namely, by ensuring your courses look more professional with neat course outlines, progress bars, and, most importantly, a distraction-free interface.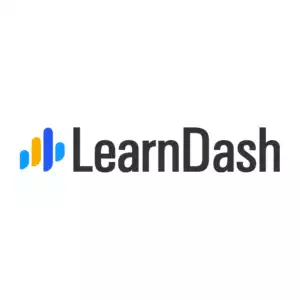 WordPress LMS Plugin by LearnDash
The most trusted WordPress LMS plugin, created by learning industry professionals with Fortune 500 experience. Transform your site in less than 5 minutes.
Get LearnDash
We earn a commission if you click this link and make a purchase at no additional cost to you.
LearnDash's Core Features:
No matter the plan you opt for, you can drip-feed your content.

L

earnDash is the only LMS that offers a content library where you can rearrange your old content and courses and turn it into something new.

You can re-use questions from the question banks you've created. For the uninitiated, question banks are a repository where all the assessment questions you've written are stored.

LearnDash empowers you to assign

user roles to your team – For example, teacher, customer, shop manager, administrator, etc.

LearnDash comes with gamification features to help engage your students – most notably, leaderboards, badges, and point-scoring.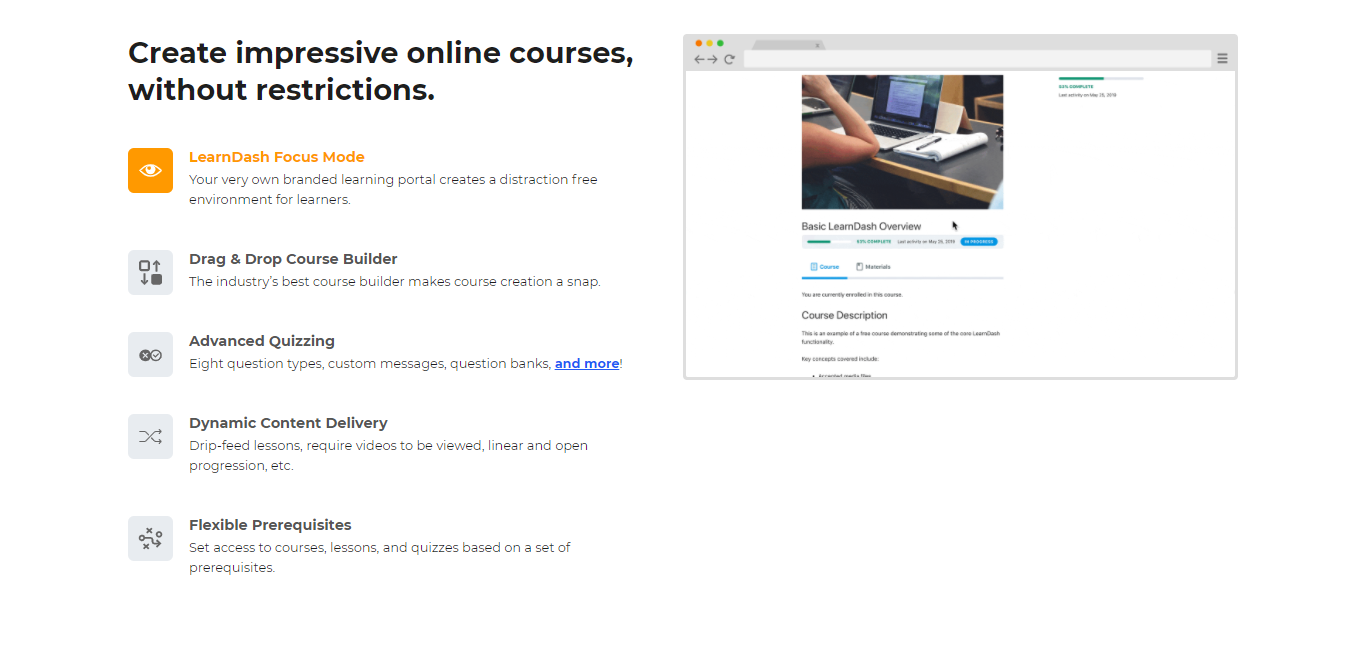 The Pros and Cons of Using LearnDash
Let's start with the perks…
The Pros:
It's user-friendly

LearnDash 3.0, with its newly introduced features like 'Focus Mode' and its re-designed user interface, provides a more professional look to your e-learning website.

You can drip-feed your content.

Its video progression feature is pretty unique.

It's feature-rich

The drag-n-drop course builder makes it quick and easy to design your course.

It's easy to start selling online and receive online customer payments.

It's compatible with near-on all WordPress themes.
The Cons:
There aren't as many design features available with LearnDash in comparison to Sensei.

LearnDash offers a limited number of third-party payment gateways integrations.

You need in-depth technical knowledge to customize LearnDash's platform completely.
Who's Sensei?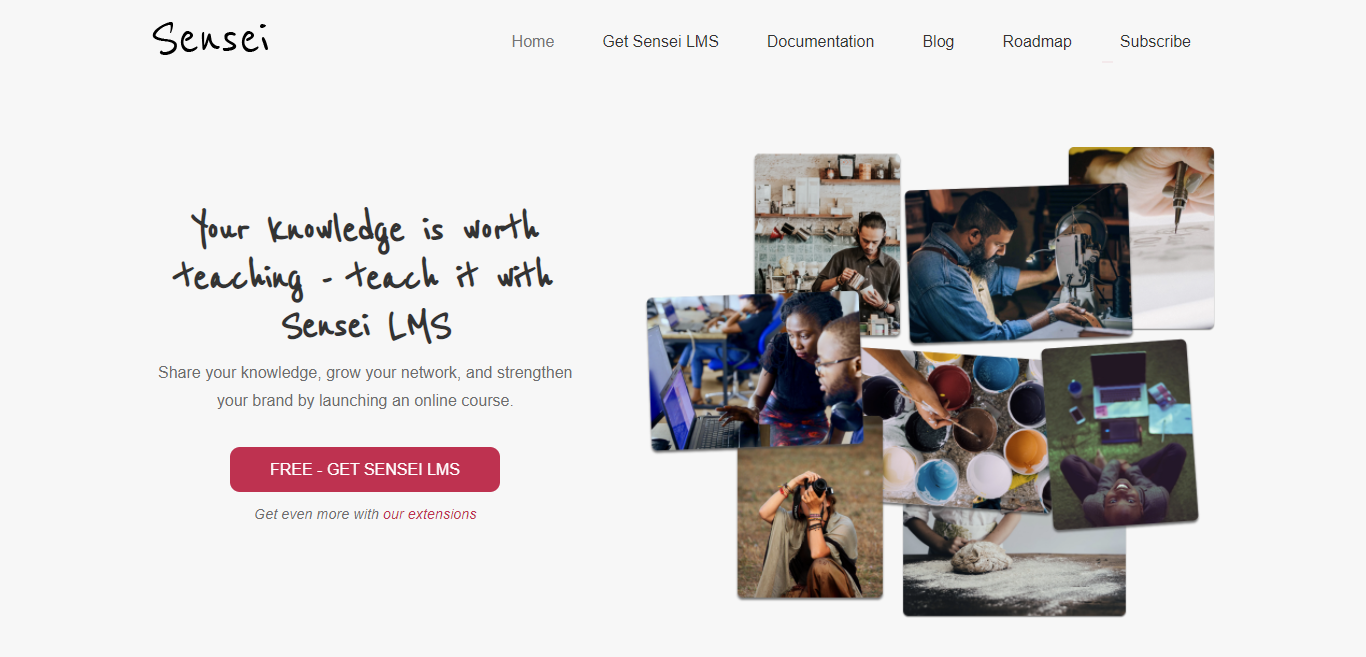 WooThemes launched Sensei back in January 2013 as their LMS solution for WordPress. Since then, the platform's gone from strength to strength. Sensei has enjoyed the throne of favor for two reasons:
Its simplicity

Its association with Woothemes, the creators of WooCommerce
Sensei's creators developed the software with user-friendliness in mind. They felt their competitors were offering overly bloated solutions that presented a steep learning curve for newbies. In light of that, Sensei brought something new to the table.
When you first install Sensei, it (initially) only comes with its core functionalities. However, you can quickly expand the platform with extra plugins. Also, as WooThemes' core business is creating custom WordPress themes, you get the benefit of accessing their beautifully pre-built themes as standard – this is just one of the many perks of opting for Sensei!
WooCommerce, an integral part of the WooThemes brand, is integrated by default with Sensei, ensuring a seamless selling process.
Sensei's Core Features
Sensei comes with detailed reporting functionality.

A lot of notification types are available. For example, you can send emails when students complete a course, when students submit a quiz for manual grading, and so on.

Sensei enables you to award students with a certificate upon course completion.

Sensei's social media sharing feature makes it easy for students to download their certificates and share them on their socials.

You can embed content like videos, quizzes, etc., into your courses.

Sensei integrates seamlessly with Woocommerce.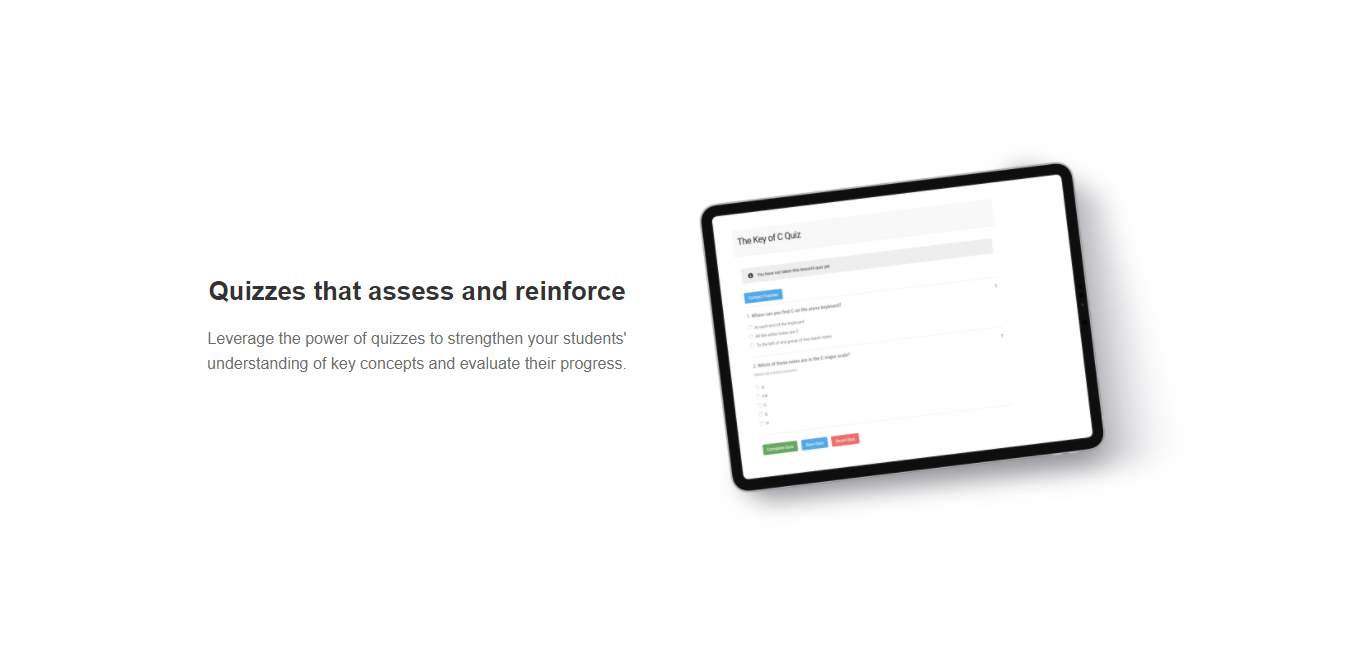 The Pros and Cons of Using Sensei
Again, let's start with the perks…
The Pros:
In comparison to LearnDash, Sensei is relatively cheaper. However, there are costs involved in the additional plugins you'll need to budget for.

Sensei's manual quiz grading feature is excellent.

You can create and use question banks.

You can create and send customized email notifications.

You can also customize the name, footer text, and email address used in the emails.

It's very straightforward to use

It requires absolutely no modification to the theme files.
The Cons:
Sensei doesn't integrate with

99% of the WordPress themes

. So, you'll either have to use your coding smarts to ensure Sensei is compatible with your theme or pick from the 1% of compatible templates on offer.

WooCommerce's paid-for extensions can be expensive.

Sensei's pricing model is confusing (more on that in a sec)

If you're using third-party plugins to extend Sensei's functionality, you may experience compatibility issues.
Sensei vs Learndash: Course Content Levels
Your online course structure is pivotal, so it's essential your chosen LMS facilitates whatever you have in mind.
LearnDash LMS Plugin
LearnDash offers a three-level content structure hierarchy:
Course

– This is where you lay the foundations for your course—I.e., introductions to your topics, titles, course descriptions, etc.

Lesson

– The subcategory(ies) which are assigned to course(s) (these are a bit like modules)

Topic (Chapter)

– You can further sub-divide and assign your lessons into chapters, highlighting individual topics.
Sensei
Sensei, on the other hand, offers a two-level content hierarchy.
Course:

This is the foundational level of your course. Here's where you

write a course description or excerpt.

Lessons
Winner: LearnDash
With the extra level provided in its content structure, LearnDash LMS Plugin has the edge here.
Sensei vs. Learndash: Quizzes
LearnDash Course Platform Quizzes
LearnDash offers a versatile range of quizzing and grading options. Most notably, you can design the following styles of questions:
Single choice

Multiple choice

Questions that involve the student uploading a file

Surveys

Questions where the student has to match the correct answer to the query

Fill-in-the-blank style questions
You can also create categorized question banks depending on the course, subject, lesson, or question type. If the questions you want to ask your students don't fall into any of the above categories, you can create a new category – for instance, essay-type questions, with space for an essay-style response.
LearnDash even enables you to set time limits, and the number of attempts students have to answer the questions. You also have the option of adding hints to quiz-type questions.
Sensei
Sensei also offers a wide variety of quizzing options, empowering you to set the following types of questions:
Fill in the blanks

True or false

Single choice

Multiple choice

Single-line

Multi-line

Upload file type
Sensei keeps its quiz functionality pretty simple – for instance, you won't find any survey type questions available. However, you can still create question banks and exhibit a list of options to choose from. But, Sensei doesn't allow you to pre-program hints.
Winner: LearnDash
LearnDash wins again! In comparison to Sensei, they offer lots more quizzing options and question types. Sensei vs. Learndash: Assessments, Grading, and Progress Reports
LearnDash
LearnDash comes with loads of grading features, including an automatic grading functionality, and you can designate the weightage of specific questions.
After the student completes the test, LearnDash calculates the marks automatically and then displays a report detailing their progress based on their performance.
Sensei
Unlike Learndash, Sensei offers both automatic and manual grading, so you can choose whichever method best suits you.
Winner: Sensei
This time its Sensei. It definitely has a clear edge over LearnDash, as its manual grading options are undoubtedly helpful.
Sensei vs. Learndash: The Student Experience
LearnDash:
LearnDash is phenomenal in delivering a great student's experience.
It makes ease-of-use a priority by giving students:
A clickable button to move on to the next lesson.

A resume button to resume from where they left off.

You can add course-specific discussion forums to encourage students to engage and network with one another.

You can award virtual rewards and certificates to your students.
Sensei:
Sensei becomes a synonym of exaggeration here, but it's funny. Students get a big congratulations alert when they finish the lesson, no matter if it's a 5-page lesson or a 5 line paragraph. If we had to assign words to the two "E's" in Sensei, it would undoubtedly stand for energy and enthusiasm.
Students are prompted to share their progress with their friends on social media. But do you really want to share every time you complete a 5-line paragraph?
Besides, there's no button to move on to the next lesson. Once the lesson is done, you'll have to attentively look for options to jump on to the next class or wait to be automatically redirected to the next lesson.
Winner: LearnDash
All in all, LearnDash enables you to provide a slightly better student experience, and as such, LearnDash has the edge here.
Sensei vs. Learndash: Administration Management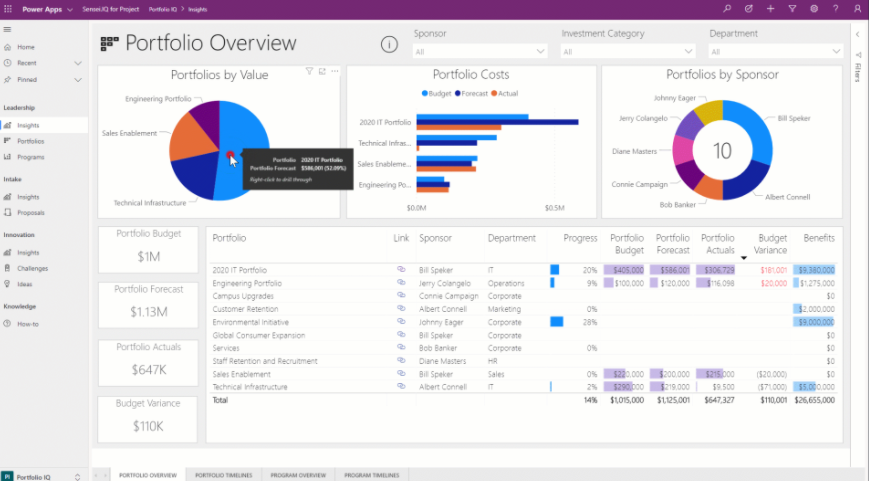 LearnDash:
LearnDash provides some impressive admin features, most notably:
You get access to 'precise progress reports' to better analyze the development of each student's individual performance.

You can group students according to their courses.

You can send email notifications to your students.

You can check your student's answers and provide feedback and grading.

You can terminate the access students have to your content.

LearnDash allows you to create various groups of students and assign a 'group leader' to manage those students.
Sensei:
Sensei does offer some powerful admin features, including:
You get access to course analytics. It's easy to see the number of enrolled students, the courses they're enrolled in, and their performance reports.

Students can use the WordPress user registration portal to sign up for Sensei.

Students can download their progress reports.

You can assign your team a diverse array of user roles- for instance, teacher, customer, shop manager, contributor, subscriber, author, administrator, etc.

Admin can also modify user roles and permissions using a third-party plugin like 'Capability Manager.'
The Winner: LearnDash
Both LearnDash and Sensei offer excellent admin features. However, LearnDash's user-access control and email notification functionality gives LearnDash a slight edge.
Sensei vs. Learndash: Customer Support
LearnDash
LearnDash's customer support is pretty good and mainly done through their user forums. On the whole, their response times are quick. If you submit a question, you can expect to get a reply typically within 24 hours. Alternatively, you can submit a support ticket.
Sensei
Sensei's customer support is notoriously poor. Some users report not hearing a response even after seven days! You can attempt to contact Sensei's customer support team via a ticketing system or through their user forum.
Winner: LearnDash
LearnDash wins this round; its response times and support system are reportedly excellent.
LearnDash vs. Sensei: Pricing
LearnDash
LearnDash may boast a greater number of features; however, it doesn't come for free…They don't even offer a free trial for users.
There are three subscription tiers available (all of which come with a 30-day money-back guarantee):
The Basic Plan:

$159 per year

The Plus Plan:

$189 per year

The Pro Plan:

$329 per year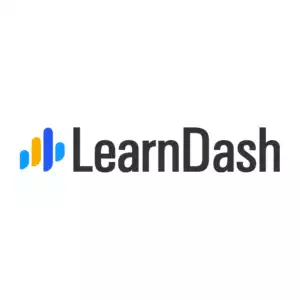 WordPress LMS Plugin by LearnDash
The most trusted WordPress LMS plugin, created by learning industry professionals with Fortune 500 experience. Transform your site in less than 5 minutes.
Get LearnDash
We earn a commission if you click this link and make a purchase at no additional cost to you.
1. The Basic Plan
This plan grants a single website license (like a WordPress theme) and comes with all of LearnDash's basic features:
You can create unlimited courses

You can register as many students as you want

You can protect your content so that it's only available to enrolled users.

You can drip-feed lessons.

You get access to advanced quizzing functionalities where you can set assessments using eight different question formats.

You can award certificates and/or badges when students complete lessons, quizzes, courses, etc.

You can add course forums.

You can send automated email notifications based on course activity.

You get access to free integrations and one year's worth of support and updates.
2. The Plus Plan:
In addition to everything in the Basic place, The Plus package unlocks ten website licenses and the 'ProPanel Reporting Dashboard.' Here you can keep an eye on course activity in real-time!
3. The Pro Plan:
Pro plan offers an LMS license for 25 websites and includes all the features listed above.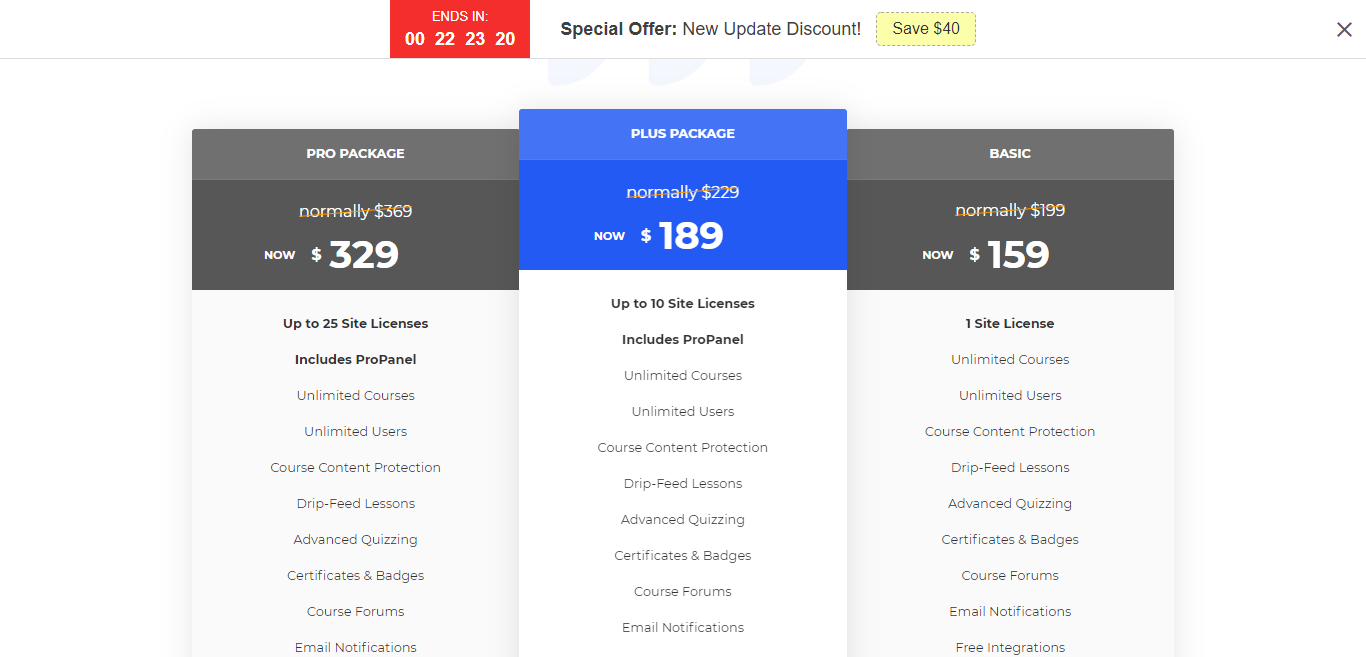 Sensei
Sensei's pricing plans work a bit differently – you can access all of Sensei's features for free if you're offering a free course. However, if you want to sell your course, you'll have to pay for its license.
Sensei offers a 30-day free trial period. Post-trial, pricing starts from $149 and ranges up to $299 a year, and are as follows:
License plan for a single website: $129 a year.

License plan for five websites: $179 a year.

License plan for 25 websites: $279 a year.
The Winner: It's a Draw!
While LearnDash and Sensei have their pricing revolved almost around the same numbers for the feature it offers, users who prefer a free-trail before making a choice can opt for Sensei. In contrast, users who are sure what they want and are a fan of LearnDash can purchase it immediately.
FAQs
Question: What's an LMS?
Answer: LMS stands for a 'learning management system.' This software helps you manage your organization's learning activities. You can most notably feed content (resources, courses, tests) to your students and specify who receives what content. Moreover, you can track your course's success and your student's progress using your LMS's analytics and reporting features.
Question: Can anyone use LearnDash?
Answer: Yes, most people find LearnDash's setup pretty easy and straightforward. You don't need any coding know-how or technical expertise to make the most out of this platform.
Question: What's the ProPanel Reporting Dashboard?
Answer: The ProPanel Dashboard is a LearnDash Plus Plan feature. From here, you can generate reports about near-on every detail inside your LMS. You can also manage, sanction, and delete your assignments and tests. You can also view real-time statistics on students accessing your courses and see their assessment results and progress reports.
LearnDash vs Sensei: Who's the Winner?
All in all, while LearnDash is excellent for those looking for an out-of-box WordPress plugin that works with the WordPress dashboard, the Sensei plugin is perfect for users who want a highly customizable tool for developing information products on WordPress.
Overall, Learndash a good LMS system if you don't need to customize a lot of stuff through extensions or custom API.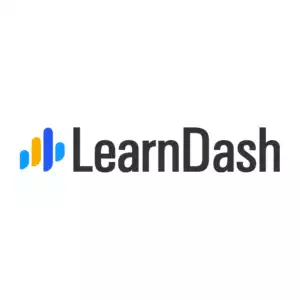 WordPress LMS Plugin by LearnDash
The most trusted WordPress LMS plugin, created by learning industry professionals with Fortune 500 experience. Transform your site in less than 5 minutes.
Get LearnDash
We earn a commission if you click this link and make a purchase at no additional cost to you.
We hope that this comprehensive and in-depth comparison reduces your confusion and helps you make the right decision for your business. Let us know in the comments box below which platform you opt for!
Further Reading on Courseware, Membership Plugin Tools, and Online Learning Tools: