Last Updated on July 2, 2023 by Ewen Finser
If you've recently heard about tinyEmail and are wondering if the "upstart" is a better bet than Omnisend, this guide is for you!
I was in the same boat. As a longtime fan and user of Omnisend, I know the switching costs are high. Migrations aren't always straightforward.
If you are just launching your email marketing strategy, which platform you pick can really dictate the success of your overall strategy.
With all this in mind, follow along as I share my experiences and opinion with both platforms below…
A Glimpse into Omnisend and TinyEmail
Omnisend: Scaling New Heights
Omnisend is a renowned email marketing platform that focuses on automation and personalization. It offers robust features to engage audiences, drive conversions, and elevate your marketing success. With Omnisend, you can automate your email marketing efforts to engage your audience consistently, even when you're not around to push the send button yourself.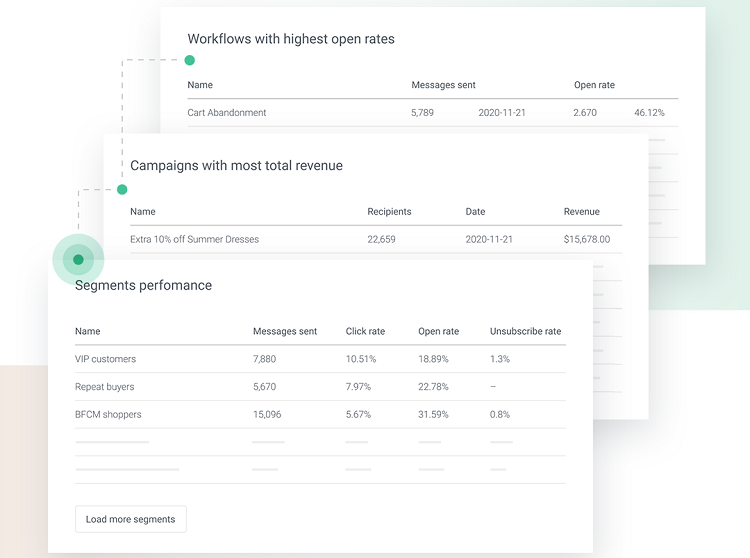 TinyEmail: Simplifying Email Marketing
TinyEmail, on the other hand, takes a straightforward approach to email marketing. Its user-friendly platform allows businesses to create stunning emails, track results, and expand their operations with ease. With TinyEmail, you can turn the often complicated process of email marketing into a simple and manageable task.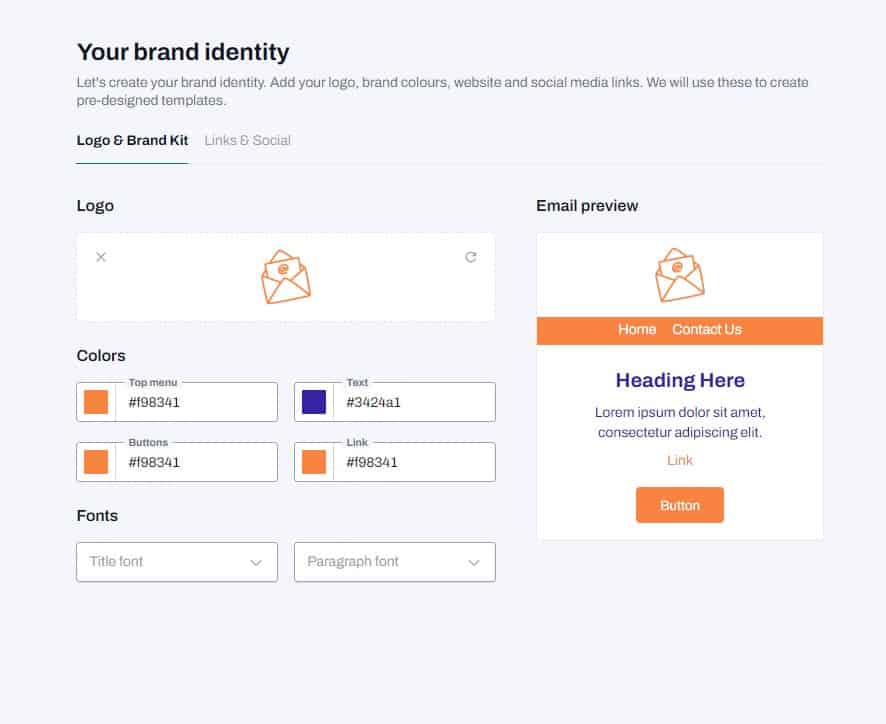 Here's a high level summary of how I see the trade-offs:
| Feature | Omnisend | tinyEmail |
| --- | --- | --- |
| Marketing Automation | Advanced features like segmentation, automation, and A/B testing. | Limited traditional automation workflows, but advanced AI tools |
| eCommerce Integrations | Direct integration with most e-commerce platforms. | Currently limited to Shopify (native), WooCommerce, Volusion, and Magento |
| SMS Marketing | Offers SMS marketing as part of its service. | No SMS marketing features. |
| AI Tools | No native AI tools or assistances | "AI first" orientation with assistants, content generators, subject lines, and more |
| Pricing | Pricing is based on the number of contacts. Free plan available. | Pricing is affordable, mostly based on "email sends". Free plan available. |
| User Interface | Clean, intuitive interface. | Simple interface, less modern design |
| Customer Support | 24/7 support via chat and email. | Limited support hours, primarily via email. |
| Templates | Offers a wide range of customizable email templates. | Limited range of templates. |
| Reporting and Analytics | Comprehensive reporting and analytics capabilities. | Basic reporting features, but growing. |
How I Evaluate a Good Email Marketing Platform
Before I delve deeper into the specific features and pros and cons of Omnisend and TinyEmail, let's first establish the criteria you should consider when choosing an email marketing platform.
Ease of Use
The user-friendliness of a platform is a key determinant of its effectiveness. An easy-to-navigate interface allows you to maximize your productivity and minimize time spent on figuring out how to use the tool.
Features and Functionality
An ideal email marketing platform should offer advanced features like automation, personalization, and robust analytics. These features help streamline your marketing efforts, offer personalized experiences to your audience, and provide insights to improve your strategies.
Cost Efficiency
While considering the features and benefits, it's also crucial to keep an eye on the pricing. You need to ensure the platform offers value for money and fits within your budget.
Customer Support
Customer support is another essential factor. A platform with excellent customer support can save you from potential pitfalls and provide timely assistance when needed.
Email Deliverability
You want to ensure that your emails land in your customers' inboxes, not their spam folders. Hence, a platform with a high email deliverability rate is a must.
Analytical Capabilities
To measure the success of your campaigns and make data-driven decisions, you need a platform that offers strong analytical capabilities. This includes tracking open rates, click-through rates, conversions, and more.
Template Availability
A good email marketing platform should provide pre-designed and easily customizable email templates. This saves time and ensures your emails look professional and engaging.
Integration
Seamless integration with your eCommerce platform, like Shopify, is crucial for maintaining smooth operations and achieving optimal results.
A Comprehensive Overview: Omnisend vs tinyEmail
With the basics out of the way, let's dive in and compare the features, pricing, and other key aspects of Omnisend and tinyEmail.
Omnisend: A Powerhouse for Ecommerce
Omnisend is an all-in-one marketing automation platform designed specifically for eCommerce businesses. It allows businesses to reach their customers through several channels, including email, SMS, and social media.
Key Features of Omnisend
Drag-and-Drop Email Builder: Omnisend's intuitive email builder allows you to create beautifully designed emails without any coding knowledge.
Automation Workflows: Omnisend offers pre-built automation workflows that trigger emails based on customer behavior, making your email marketing efforts more efficient and effective.
Audience Segmentation: With Omnisend, you can segment your audience based on their behavior and preferences, allowing you to send personalized messages and improve customer engagement.
Multiple Marketing Channels: Omnisend supports several marketing channels, including email, SMS, and social media. This enables you to reach your customers where they are most active.
High Deliverability: Omnisend's high deliverability rates ensure your emails reach your customers' inboxes, not their spam folders.
Google Ads and Facebook Custom Audiences: By integrating with Google Ads and Facebook Custom Audiences, Omnisend allows you to find lookalike audiences and reach more potential customers.
24/7 Support: Omnisend provides round-the-clock support, ensuring you get the help you need whenever you need it.
Pricing: Omnisend offers a free plan for up to 250 contacts and 500 emails. The standard plan starts at $16/month for 500 contacts and 6,000 emails, while the pro plan starts at $59/month for unlimited contacts and emails.
TinyEmail: Streamlined and User-friendly
TinyEmail is a straightforward and user-friendly email marketing platform. It offers an easy-to-use interface and a variety of features that simplify email marketing.
Key Features of TinyEmail
Quick Email Campaign Creation: TinyEmail makes it easy to create beautiful emails with a few clicks, doing most of the legwork for you.
AI Automation: TinyEmail lets you automate your email campaigns, using AI to pull brand resources and currently available data, saving you time and effort in managing your email marketing.
User-friendly Interface: TinyEmail's interface is easy to navigate. To be honest, because it uses AI, there's actually LESS to me "experienced" in the UX. Less work = more usable.
Pricing Plans: TinyEmail offers a variety of pricing plans to suit different business sizes and needs, with a fairly standard pricing model. There's a Free Plan up to 500 subs, then the Standard paid plans start at $15/month with a sliding scale based on "email sends" per month.
Advantages and Disadvantages of tinyEmail Over Omnisend
Since Omnisend has been on the market longer, you (like I was) are probably trying to get at if tinyEmail's advantages outweigh the incumbent benefits of Omnisend.
Here's my high level take:
Advantages of tinyEmail over Omnisend
Simplified Email Marketing: tinyEmail focuses on simplicity and ease of use with an AI-first approach, making it simple and incredibly time saving to get starting with marketing your brand.
Cost-Effective: tinyEmail is a more affordable option compared to Omnisend, particularly if you are sporadic senders (tinyEmail's pricing is primarily driven by the number of "sends" not subscribers per month).
Lightweight: tinyEmail is quick, snappy, and simple to use. There's not much complexity (yet) as AI does the heavy lifting.
Disadvantages of tinyEmail compared to Omnisend
Limited Features: tinyEmail may not offer the advanced features and integrations found in Omnisend, such as SMS marketing and push notifications.
Lesser Automation: While tinyEmail provides fundamental email marketing and some really cool AI tools, it lacks the advanced marketing automatic logic and segmentation of Omnisend.
Customer Support: Omnisend's dedicated customer support may offer a better user experience than tinyEmail.
The Final Verdict: Omnisend vs tinyEmail
Both Omnisend and TinyEmail are two of my favorite current options on the market. I was taken aback at how robust tinyEmail already is in such a short time!
If you're looking for a comprehensive, feature-rich platform designed specifically for eCommerce, Omnisend is a solid & more scalable choice.
However, if you're new to email marketing and want to get a "good enough" email marketing framework in place, TinyEmail is a compelling choice (and saves a LOT of time).
I'm still drafting head to head comparisons of tinyEmail versus the competition, but if you'd like to see how Omnisend stacks up against the rest of the field, check these out: