Last Updated on April 22, 2023 by Ewen Finser
Email marketing is no longer the king in digital marketing, but it still works well for select niches. Other digital marketing channels such as social media and PPC can offer more lucrative opportunities for businesses to get through to their target audiences. Still, you should not forget about email as well.
Depending on the niche you operate in and the type of customers you are looking to find, a well-crafted email marketing campaign can do the job and give you a solid customer base required to scale operations.
[mv_video doNotAutoplayNorOptimizePlacement="false" doNotOptimizePlacement="false" jsonLd="true" key="iegfwti7rxorlfiuim5m" ratio="16:9″ thumbnail="https://mediavine-res.cloudinary.com/v1638844965/poqb9yvkbnkoztowpmap.jpg" title="What is a Good Email Deliverability Rate?" volume="70″]
A Brief History of Email Marketing
The first email was sent in 1971 by an engineer called Ray Tomlison, and it relied on ARPANET, which was the foundation onto which the internet was built. Email marketing was known as a blast then, first sent to about 400 customers in 1978.
It was a promotion for Gary Theurk's Digital Equipment Corporation, asking customers to buy his digital equipment, resulting in over $13 million worth of sales.
This blast set the stage for mass email marketing and became the first-ever recorded spam message. Once the internet was established, email became a more reliable method of sending messages as servers could store and forward the messages when the recipient went online.
Back then, email was a novelty for the public until Hotmail launched the first free webmail service in 1996. Marketers started taking advantage of this to send out blasts, which led to the invention of the term SPAM and later the 1998 data protection act, which required all email marketing messages to include an opt-out.
Over the years, email marketing became one of the first digital marketing instances, as seen from the significance of email lists in the early 2000s. The uptake of mobile phones increased the access to email services, access to audiences, and thus the effectiveness of email marketing.
Introduction to Email Deliverability – What is a Good Email Deliverability Rate?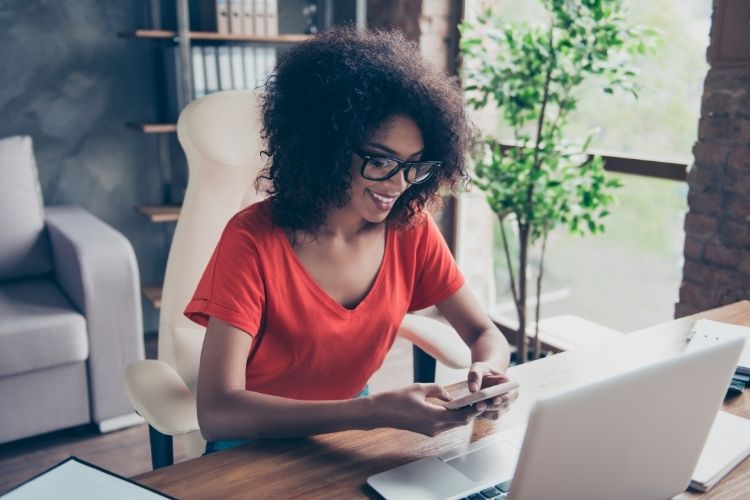 Let's face it, having a long email list is no longer the top priority for any business looking to advertise through this channel. It is more of the quality than quantity since you could have a million emails to send out messages to, but you won't get any good out of it if no one relates with what you are offering.
People are used to some of these spammy emails and will ignore them, which can be frustrating. They should seek answers to why their engagement rates are going down, many people are opting out, and why more emails are going to spam. These are what form the term deliverability and highlight what we will cover in this piece.
Email deliverability is the ability to deliver emails to subscriber's inboxes. It is metric marketers use to gauge the probability of their email campaigns having the desired cut-through. There are many other metrics under this umbrella term that can show why a message was rejected, sent to spam, and why a customer unsubscribed from this list.
It is hard to set a fixed number on email deliverability as it varies greatly. Statistics from Return Path show that just 79% of commercial emails get to the recipient's inboxes.
The others go missing or are flagged as spam. Marketers target a deliverability rate of 100%, but this rarely happens, making a rate of about 95% good enough. Double-clicking on this, a bounce rate higher than 3% is not good, as well as a spam rate exceeding 0.08%.
Factors that Affect Email Deliverability
Email Sender Reputation
You cannot run away from your business reputation, as it determines how people treat your emails. Think of reputation like a credit score- it is time-consuming and difficult to build yet easy to destroy. Most of the problems affecting your email deliverability rate can be attributed to the sender's reputation.
First, this is the reputation Internet Service Providers affiliate with your email domain, but it doesn't stop at that. Your content goes into this, and you should be extra careful with the words you pick to send out mail.
Spam-like content, headlines, and images are bad for your reputation, as well as links in the email. If your email contains links to low-reputation domains, it can hurt your reputation.
Your Email Service Provider determines your reputation as well. Note that an ESP is not Gmail, Yahoo, or AOL as these are webmail providers. ESPs are like Keap, Emma, or MailChimp, and they have their reputations that affect deliverability directly.
This is why you should look into an ESPs deliverability rate before signing up for their service. ESPs do a lot to maintain their reputation, such as monitoring their customer lists, authenticating emails, handling IP reputation, and having a strict compliance policy. In simple terms, choose your ESP well.
Lastly, your sender domain, the part that starts with a @ and ends with a .com, affects your reputation as well. It is a sum of all the emails that have ever been sent from that domain. For instance, if an employee got a virus attacked that sent many unsolicited emails from your domain, its reputation could easily suffer, leaving you with a lot of work on your hands to try and make up for this.
Subscriber Knowledge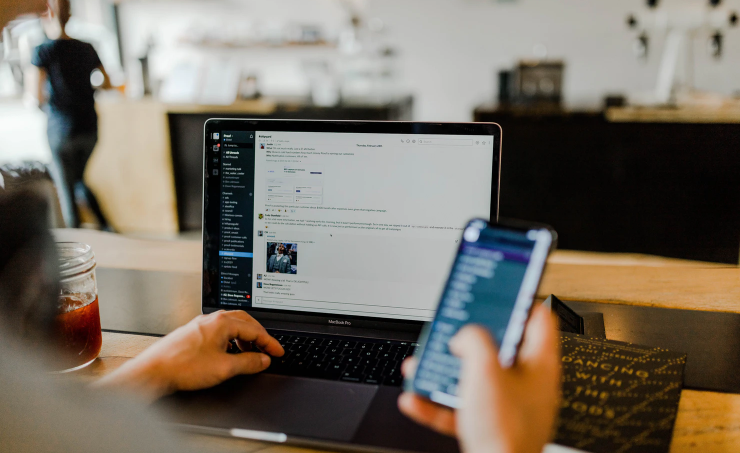 Prevention is better than cure, and in email marketing, your subscribers can easily land you in trouble. It is better to build a solid permission-based list where your subscribers are happy to receive emails from you rather than tricking them into opting in. Here, you can maximize the potential of your subscriber list by keeping them engaged.
Do not leave out your subscribers in the dark by overthinking what you should send them. Someone who subscribed to your list expects to get mail from you within a couple of weeks, failure to which they will forget about you and why they signed up to receive mail from your company.
Relating this to email deliverability, waiting too long to send the first email kills your chances of getting the first impression needed to sustain a great relationship with your subs.
Ensure that you send an email at signup to let your subscriber know what they are getting themselves into from day one. From here, strike a balance between sending consistently, but not too often, a metric that varies from niche to niche.
Customized Authentication
One significant part of email deliverability is taking steps to avoid being flagged as a spammer in the eyes of the filters and recipients. One of the proven ways to do this is by authenticating your emails. It lets the Internet Service Providers recognize the credibility of these emails.
Gmail recommends authentication as one of the top ways to get your mails delivered to the recipient's mailboxes. You will find tools that help with this, but it is advisable to self-authenticate using your SPF records and DKIM key.
Double Opt-In
Opt-ins to email services come in different forms, and in some cases, businesses subtly get customers to subscribe to their listings without their knowledge. Such witty opt-ins can get you a huge email list, but this will work against you and affect email deliverability.
Look at the heart of your campaign and steer towards customers who are happy to engage with your brand and receive these emails. Double opt-in can be implemented in the form of a follow-up email to confirm that a customer has signed up to receive mail from you.
Not only does it protect you from erroneous sign-ups, but it also gives you better results in terms of engagement metrics. In the long run, a loss derived from a double opt-in sign-up can build your reputation and improve email deliverability.
Free Email Domain Addresses
All aspects of your email marketing campaign should stamp your brand's authority to both spam filters and recipients. This is why sending emails from a domain other than your official one is a big no.
Additionally, sending emails from free email service providers such as Gmail, Yahoo, or AOL is not a good idea. ISPs will automatically flag emails as spam if you send bulk ones from a free email domain, in light of the revised DMARC policies.
Rather, stick to your official company email address that says who you are from the onset. Some companies go ahead to create explicit email addresses that serve different purposes so that a recipient understands whether they are receiving a newsletter, offer, or payment receipt by just checking the sending address.
For big brands with many customer touchpoints, it is vital to tailor your send-from addresses to these different parts of your business to improve email deliverability.
Subject Lines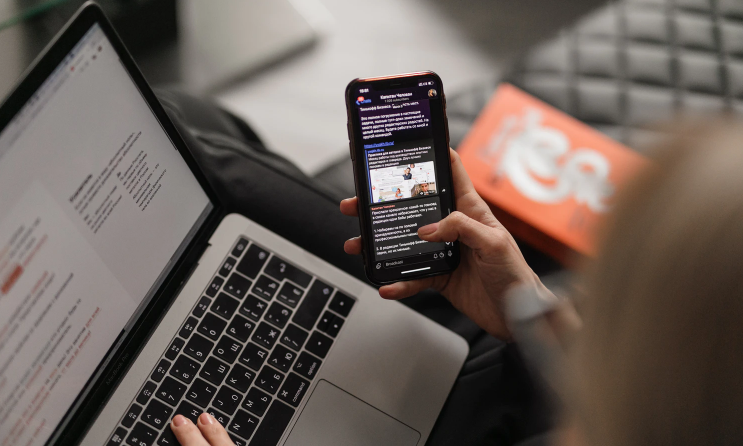 Your subject lines determine how people and spam filters will respond to the emails, and you should not play around with them. If your subject line looks like spam, then people and spam filters will probably regard them that way and categorize them as spam.
Avoid all capitals and excess use of punctuation, plus the usage of special characters. Understandably, causing some sense of urgency on the subject line can get users to read the content, but it can work against you. Make sure your subject lines match the content of your emails, as these inconsistencies can piss off readers.
Apply best practices on your subject lines and mail copy by being concise and to the point without making the content too crowded. Aspire to communicate what you wish to do a few lines into the email and be creative with the copy.
Image Density
One legacy spammer technique is filling emails with many images and less text to bypass spam filters that primarily analyze emails based on text.
Spam filtering is more advanced today and looks at several other factors than just the keywords used in the email content. The image to text ratio still carries some weight, and you have to get it right. Emails with less copy and many images can be flagged as spam, and you should avoid this.
Note that most email clients are not set to show images by default. This way, all the images you stuff in the email might not be read by the client at all. Design your emails with the right balance between images and copy to make sense and engage with the readers. Use alt text for images so that subscribers can get the context of what they are about even if they do not render.
Opt-Out Option
It is necessary to include an unsubscribe link in every email you send out, but some companies tend to hide this option. It should be simple for your recipients to opt-out of your emails, as having them receive emails they do not like increases the chances of them flagging you as spam.
Go an extra step to help your recipients go through the unsubscribe option by reminding them what they need to do if you are no longer interested in receiving mail from you. They will appreciate this honesty and clarity on the flip side, and your deliverability will benefit from it.
Maintain Good Email List Hygiene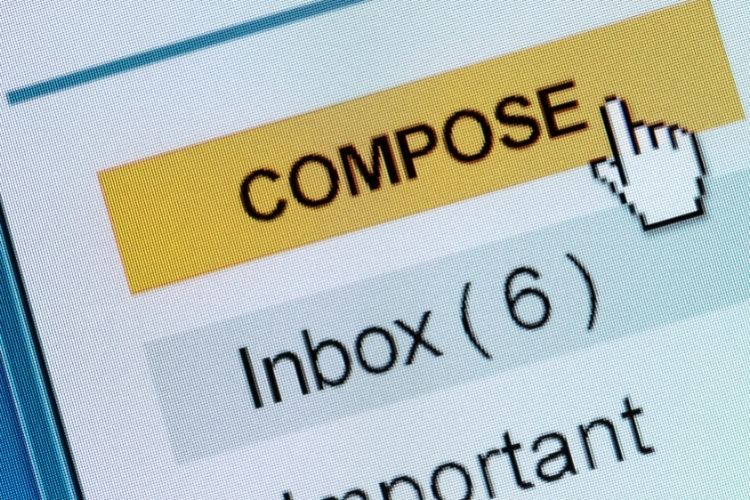 Your email list is at the heart of any email marketing campaign, and always conduct audits to ensure you have a top-quality list instead of a large one. Get into the mindset of valuing quality, even though it can take time and a lot of energy to build an effective one.
Constantly clean your list and remove those that do not engage with you to improve deliverability. This way, you will end up with fewer unsubscribes and unopen, which leads to higher engagement and better inbox placement.
Some of the emails you should remove from your list include the unsubscribers, those who mark as spam, hard bounces, and stale subscribers.
Stale subscribers are the hardest to remove since they opted in at some point but did not unsubscribe. However, an opt-in is not an eternal covenant, and someone can be interested in what you offer today but change their preferences tomorrow.
Do not give up on your stale subscribers immediately but have them on a different list and see if they can opt-in again to see if they can engage with you.
FAQs similar to What is a Good Email Deliverability Rate
Question: What is a good email open rate?
Answer: This is the rate at which recipients open your emails, and it varies on the health of your list and organization. The average open rate for emails is 20.94%.
Question: What has the biggest impact on email deliverability?
Answer: First, do not look at email deliverability without context, as the numbers it represents can tell you a lot. This way, send volume and frequency come in handy as useful ways to interpret your email deliverability rate.
The biggest thing that affects deliverability is the quality of emails you send. This is somehow affected by the people on your list, but if your emails are what they are looking for, they are less likely to ignore them or label them spam.
Question: Why is my email reputation poor?
Answer: A bad sending reputation is a cumulation of many things you might have done or failed to do. Receiving servers look at your domain, email content, spam labels, authentication, and bounce rates, among others, before establishing your reputation.
To uphold good email reputation, adhere to best practices all the time, and trust the process required to run an effective email marketing campaign.
Bottomline
Email marketing is a tricky aspect of digital marketing due to the increased number of spammers and cybercriminals who use emails to target people. As a business, you need to get a couple of things right if you wish to leverage the benefits of email marketing to engage with your customers.
Top of mind is email deliverability, which should be within the market averages to ensure that the work you are doing is truly paying off for your business.