Find the right keyword research tools for smarter marketing
Keyword research is not only a science but also an art. Why? Because there are so many factors at play. You need to consider search volume (which is important), brands competing for similar keywords, as well as your chances of ranking high with the selected keyword.
TL:DR: Which to Choose? For most SEOs, Agencies, and in-house teams, the more affordable (and equally robust) SEMrush is the way to go here. If you really need access to certain features like the Majestic Trust Score, etc… then go with Majestic.
Main Differences Between SEMrush vs Majestic
The main differences between SEMrush and Majestic are:
Majestic offers often cited Trust Flow (TF) and Citation Flow (CF), whereas SEMrush doesn't have exact equivalents
Majestic has deeper backlink analysis compared to SEMrush
SEMrush has a more robust keyword research tool compared to Majestic
SEMrush has a deep Traffic Analysis tool for competior research, whereas Majestic does not have and equivalent
SEMrush has deeper on-site optimization suggestions compared to Majestic
SEMrush provides easier ways to create reports, whereas Majestic is quite difficult
Our Pick
SEMRush is My SEO Swiss Army Knife
I use a LOT of tools. Probably more than I need to. There are a few that are truly indispensable. I have a SEMrush tab open EVERY day as I work. Keyword searches, technical audits, competitor analysis? It does it all. Try it out for free.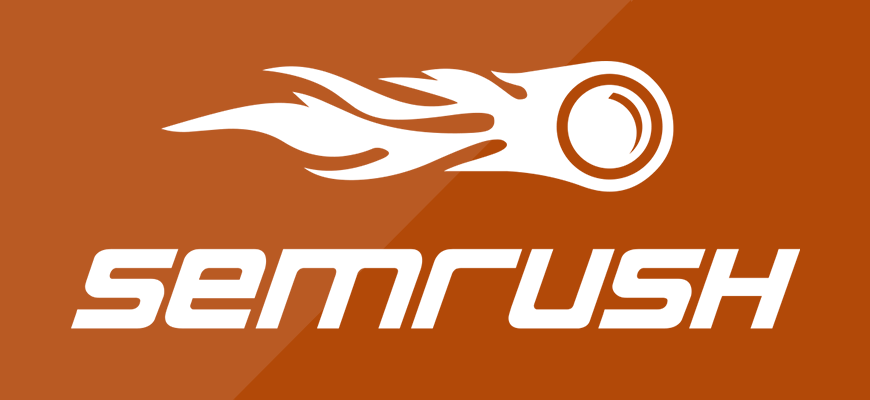 We earn a commission if you click this link and make a purchase at no additional cost to you.
To achieve the most with your SEO, you need to look beyond just keywords. In fact, it is no longer about keyword searching but finding the right keywords to provide quality content on your website.
That's why you need to find the right keywords that will provide the results you're looking for. Keywords that will help you rank higher in the near future.
To conduct accurate keyword research, you need the right tools at your disposal. The good thing is there's SEMrush. The all-in-one marketing toolkit for every online digital marketer with clear search engine optimization (SEO) goals and objectives.
Then enter the Majestic Search Engine Marketing tool. Considered the planet's largest link index database, it is an effective SEO ranking tool whose performance can take your search engine optimization campaigns to greater heights.
Specifically designed for SEO professionals, media analysts as well as entrepreneurs, Majestic is just that: a Majestic SEO tool efficiently helpful in finding relevant links for your website content.
In this post, you are going to discover which between the two tools is exceptional, and which one can deliver the best results for your marketing and content creation needs.
But first ….
Why do you need a keyword search tool?
If you're planning on creating an online business and want to make money from it, it is imperative you research on the best keywords rank your website or blog higher on the search engines. Ranking your blog or website requires organic traffic, and to get unique, quality traffic you have to research on the best keywords to help come up with the best content marketing strategies.
Content is king and providing quality content with the right keywords (think low-competition keywords a.k.a keyword difficulty score under a certain level) will provide you with a higher chance of ranking in the search engines. But this has to be done regularly, researching the best keywords as well as providing or generating quality content.
The right content, quality content, will rank your website higher in the search engines and this equates to more traffic. So targeting a specific keyword and creating posts around that keyword will direct traffic to your website especially if it's low-performing. There's no better way to make money from a website than getting a reliable and ideal keyword research tool.
Introducing Majestic SEO
What gives Majestic a clear advantage and an edge over SEMrush is that it's a more powerful and robust search engine optimization tool designed to specifically cater to the needs of developers, media analysts, SEO professionals, and entrepreneurs alike.
What Majestic does is uniquely provide up-to-date, reliable information regarding SEO and the perfect keywords to help websites businesses rank higher in the search engines as well as enhance their overall performance.
Having the largest link database at its disposal means Majestic SEO has acquired authority and trust over a long period of time thanks to its ability to explore domains down to the tiniest of details on referring domains.
With its unique site explorer tool, you're able to explore a domain or URL in great detail. This is ultimately powerful and robust a tool for SEO.
If your goal is to search for quality keywords, then this is the right tool for you. It boasts accurate and the largest amount of data available for developers. It professionally analyses URL lists to help media analysts discover what's out there and what is influential at the time.
Needless to say, this tool is at the forefront of search engine optimization. As an online marketer and SEO professional, you want to compile best pitches, find potential clients, manage your portfolio and even audit particular websites for great results.
Majestic marketing search engine tool can do this and more. It also provides the right environment for entrepreneurs to find new business opportunities. This is why entrepreneurs love to work with Majestic as an SEO tool because it helps them prepare and keep track of the search engine optimization, help with social media even measure their success over a period of time.
Pros and Cons of Majestic Search Engine Marketing Tool
Imagine being able to see who is linking to a particular domain at a particular time. This little information will help you determine whether the bank linked domain is worth your while. With Majestic, you are able to tell the full profile of a backlink (ideal for link building and the ultimate backlink tool)
As an SEO professional, you want to know whether you can trust a particular domain. The trust factor (similar to domain authority metrics) is important and useful in determining whether the backlink is valuable or trustworthy. Majestic SEO tool ranks trust factor of each and every domain or URL online.
Isn't it awesome to know what your competitors are doing for competitor analysis or what they are up to with link building! Good thing is, Majestic provides reliable insights into your competitor's back-linking strategies.
The only downside of Majestic is they don't provide a better explanation on how the explore domains or URLs. The terms used and how they employ them in their explorations.
It is not easy to navigate its UI (user interface). But this can be improved over time to make navigation on the website easier and favorable for users.
If you're a beginner you're going to have a difficult time understanding how the ranking of organic search keywords is done or performed.
In other words, the system is sometimes difficult to use but this has generally improved with different updates. Choosing keywords using this tool is still not that easy when using the platform.
Return on Investment (ROI)
Many users can bet their bottom dollar that Majestic SEO tool provides good value for money and makes work easier especially in obtaining valuable URLs for their online marketing needs. The SEO tool has majestically helped SEO professionals achieve great results even enhancing performances of websites and delivering valuable keywords for rich content creation.
If you are a digital marketing professional, this all-in-one marketing toolkit is designed with you in mind. SEO professionals find SEMrush an ideal tool for technical SEO audit, semantic core collection, position tracking among other SEO features.
Not just that, SEMrush drastically improves the results of your PPC (pay-per-click) efforts. Put it another way it enhances your ads strategy analysis, keyword grouping, and management, cross-group negatives optimization among other paid traffic features.
Sometimes as a business or brand, you want to build your most effective social media strategies. SEMrush comes in handy for you. It says how your social audience and engagement is changing over time and tries to improve that. Also, it helps you discover best-performing content for your social media. For all your social media strategies, it provides instant insights on what you need to do.
And this makes it attractive for all your keywords searching needs. You could say SEMrush is the ideal marketing wizard for leading companies as well as users. It is the ideal tool that'll help you boost your digital marketing efforts through keyword searching and search engine optimization efforts.
If you want to create content that is popular with your audience, find the right keywords to use with the help of SEMrush. Finding keywords, as earlier mentioned, is not just a science but also an art involving searching the unique, searchable and robust keywords for your social media and online marketing.
Pro and Cons of SEMrush
Every SEO professional's dream is to advance their marketing strategy or develop a superior one for that matter. SEMrush toolkits are designed to gather real-time information and data that will help you provide an ideal marketing strategy for search engine optimization.
What this tool kids do is provide you with the right environment for competitive research, advanced content marketing, social media, advertising as well as search engine optimization.
Increasing 'search ability' of your content enhances your website to rank higher in search engines especially if website errors are contained and fixed. SEMrush does this easily with its "site audit" tools. This tool literally orders your website for any errors to help your website score even improve the health of your web pages.
Getting the right keyword insight is perhaps the most efficient thing an SEO professional tool can achieve. The "magic keyword" tool feature on SEMrush helps gather proper keyword insights that help you have access to rich keywords for efficient internet marketing campaigns. This tool brings up the exact match of a keyword even the exact phrase and broad match.
With its content and public relations tools, you're able to create content that helps get instant results. SEMrush tool helps you discover trending topics on social media, adjust content based on engagement data, it uses the most effective promotion with channels, and even collect brand mentions.
Robust on-page optimization features too, like Site Audit and Organic Keyword Insights.
The only downside of using this tool is the amount of information you need to process as a beginner. It can be overwhelming at first. It is easier to find yourself in a rabbit hole with tons of information instead of focusing on other different elements of the tool.
Navigating around the platform can also be tedious and difficult for beginners as well. However, you can make the process easier by watching through the video and going through the instructions given.
Return on Investment
It has helped users get direct insights about their competitors.
SEMrush tool has the ability to capture important data that clearly shows where you rank as a business online, and equally where your competitors stand as well. Delivery of content has drastically improved for many users who employ the use of SEMrush tool in their content marketing campaigns.
Our Pick
SEMRush is My SEO Swiss Army Knife
I use a LOT of tools. Probably more than I need to. There are a few that are truly indispensable. I have a SEMrush tab open EVERY day as I work. Keyword searches, technical audits, competitor analysis? It does it all. Try it out for free.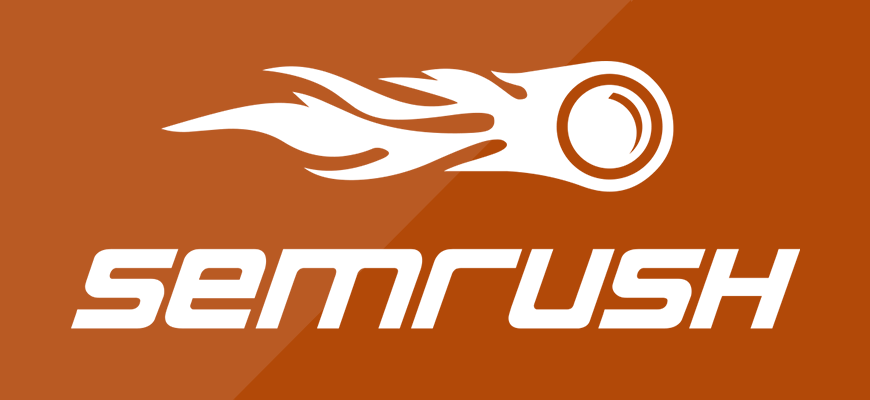 We earn a commission if you click this link and make a purchase at no additional cost to you.
Majestic vs SEMrush – Pricing Model
In regards to pricing features, Majestic prices are categorized in 3 different plans – Lite, Pro and API. The starter plan (Lite) is often ideal for light users and domain-users. And goes for $49 a month. The pro plan is ideal for professionals and will cost you $99 a month.
The API monthly plan ($399) is designed for data-hungry agencies and developers. It combines features of the pro plan to provide a full API including custom monthly data, raw data exports, custom reports, backlink history, and search explorer among other powerful features.
SEMrush provides simple plans here and prices payable monthly as well as annually. You can save up to $800 when you pay annually. The present feature is categorized in four different plans – Pro plan ($99) designed for freelancers, start-ups and in-house marketers with a limited budget. Guru plan ($199) designed with growing marketing agencies and small business and medium-sized enterprises in mind.
Then there's the business plan as well as the enterprise plan. The former goes for $399 and is designed for e-commerce project and agencies with an extensive web presence. The latter pricing plan requires contacting support to get the right price for it. It is, however, designed to create a custom solution for all your marketing needs and business.
All SEMrush pricing plans include, but not limited to, backlink audit, marketing calendar, social media tracker, content audit, post tracking, brand monitoring among other features.
Final Note: Majestic or SEMrush?
Our Pick
SEMRush is My SEO Swiss Army Knife
I use a LOT of tools. Probably more than I need to. There are a few that are truly indispensable. I have a SEMrush tab open EVERY day as I work. Keyword searches, technical audits, competitor analysis? It does it all. Try it out for free.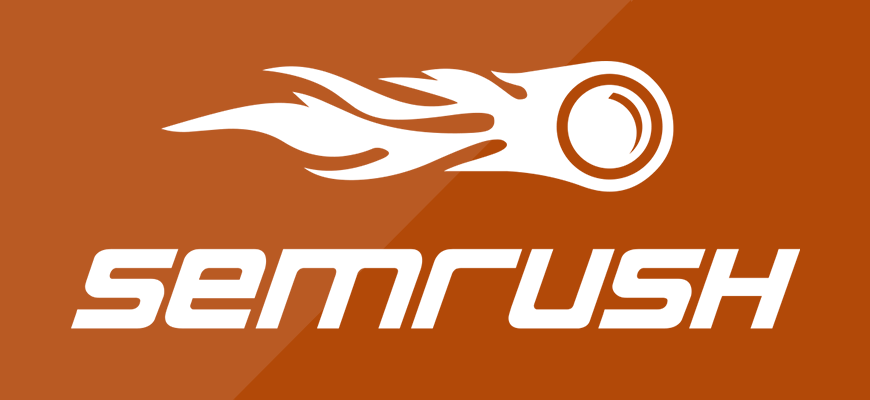 We earn a commission if you click this link and make a purchase at no additional cost to you.
So which is the ideal tool for you? All in all, data quality between Majestic and SEMrush is quite similar.
Majesitc is maybe slightly more reliable when it comes to providing robust powerful search tools with a link index database. However, it is expensive to use considering the price plans are more expensive than what SEMrush provides for almost the quality data.
SEMrush is also constantly envolving and adding features, most recently the epic Traffic Analysis tool for example.
SEMrush is generally more accessible to a wider audience of SEOs (and skillsets), wherease Majestic primarily is geared towards large enterprise clients.
Users of these tools are likely to recommend either of the two for your keyword research, but you should take your time and determine what your needs are. And what objective you want each of the said tools to achieve for you. Both SEMrush and Majestic are useful and unique in various ways. So it is up to you to make a decision on which suits your needs most and why.
Bottom Line: For most SEOs, Agencies, and in-house teams, the more affordable (and equally robust) SEMrush is the way to go here. If you really need access to certain features like the complete backlink data or Majestic Trust Score, etc… then go with Majestic.