Last Updated on January 23, 2023 by Ewen Finser
So, your business is probably struggling to get high rankings on Google. Or maybe your website is not getting the organic traffic that you were hoping it would.
You've heard about two leading SEO platforms – SEOprofiler and SEMrush, but need help deciding which is best for your business.
SEOprofiler vs SEMrush which one will help your business boost your rankings and ultimately more sales for your business?
Naturally, making an informed decision requires lots of research. We've made it easy for you by comparing both platforms.
Hopefully by the end of this article, choosing between SEOprofiler and SEMrush will be an easy decision. Before we dive into the comparisons, let's get to know the background of each platform.
Bottom Line Up Front: I personally prefer the more fully featured toolkit with best in class keyword and clickflow data that SEMrush has to offer here. Remember, you can take a spin with their free trial here to see if it's a good fit.
Main Differences Between SEOprofiler and SEMrush
The main differences between SEOprofiler vs SEMrush are:
SEMrush has a much longer track record in business and market share comapred to SEOprofiler
SEMrush offers better data fidelity with a proprietary keyword index, whereas it's not clear where SEOprofiler pulls their data from
SEMrush offers more in depth functionality within their modules compared to SEOprofiler
SEMrush has PPC analysis tools, whereas SEOprofiler does not
SEOprofiler has a cheaper starting price point of $69.95, whereas SEMrush starts at $99.95 per month
SEOprofiler has a unique city-based local SEO module, whereas SEMrush does not
SEOprofiler has mobile specific audits and reports, whereas SEMrush does not
Our Pick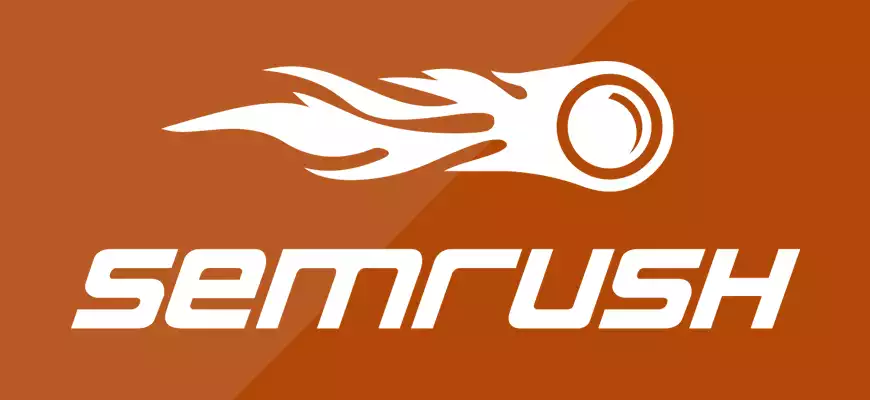 SEMRush is My SEO Swiss Army Knife
I use a LOT of tools. Probably more than I need to. There are a few that are truly indispensable. I have a SEMrush tab open EVERY day as I work. Keyword searches, technical audits, competitor analysis? It does it all. Try it out for free.
Get 14 Days Free
We earn a commission if you click this link and make a purchase at no additional cost to you.
What is SEOprofiler?
SEOprofiler is an internet marketing software tool, helping businesses achieve higher rankings on search engines like Google and Bing. Since the year 2000, the company has provided internet marketing solutions to almost 160,000 happy customers.

They are conscious of the ever-changing market and continue to improve their software so that it works well with the various search engines like Google. Popular brands that trust them include match.com, eCycle, College of Charleston, and Thomson Reuters.

SEMrush is an online visibility marketing platform that launched in 2008. The company boasts of being an all-in-one marketing toolkit and serves 4 million users around the world. SEMrush offers a world-leading competitive research service. They are trusted by brands that we know and love like, Booking.com, eBay, hp, and Quora.
Which Software Company Should You Use – SEOprofiler vs SEMrush?
Position Tracker/Rank Checker
SEOprofiler has a search engine position tracker called a Ranking Monitor which performs the following;
Search Engine Position Checker
It helps you to check your website's position on Bing, Google, and Google Mobile. You can compare your ranking with that of your competitors and monitor any keyword in any location in the world. This tool checks the keyword positions daily.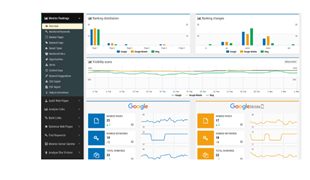 Checks all Search Result
This Ranking Monitor checks your mobile rankings and desktop rankings. It checks if your pages are ranked with Sitelinks and if your YouTube videos or Facebook page are ranked. It provides all this data for you.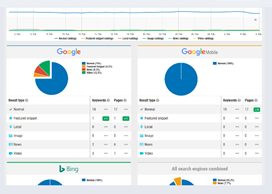 Tracks Your Progress for Better Results
The SEOprofiler Ranking Monitor provides you with details on the positions of your web pages in the various search engines. You can acquire ranking reports and charts for all keywords and improve your rankings.
Visibility Score
Using the Visibility Score in this tool, you can see the ranking of your webpages for your keywords. The Ranking Monitor can create keyword groups automatically and allows you to add as many tags as you'd like to your keywords.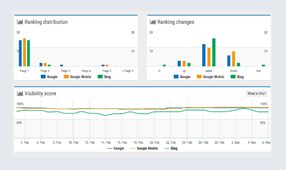 Monitors Local Businesses without Websites
With the Ranking Monitor, you can track the positions of local businesses that do not have a website. Simply enter the business name and this tool will do the rest.
More Keywords in Ranking Checks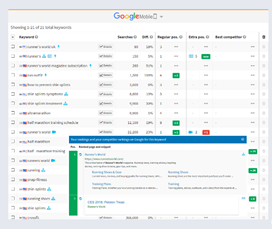 Other ranking checkers will give you less ranking checks than they promised. Checking one keyword on Google, Google Mobile and Bing will count as 4 keywords. The Ranking Monitor will count it as one keyword. SEOprofiler gives you four times more. You also get more results because the Ranking Monitor will check the top 100 results.
Impress Your Clients with Maximum Results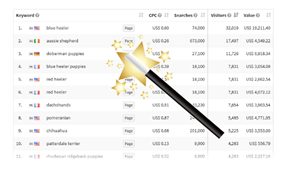 SEOprofiler generates for each website a list of keywords for which they have high rankings on Google. Provide your clients with such impressive ranking reports.
SEMrush uses a Position Tracking tool to perform the following;
Track Your Ranking
This tool allows you to monitor your local, regional and national search engine position for any keyword in Google's top 100 results. It provides you with updated data daily that indicates how your optimization has improved your keyword rankings over time.
Group Keywords with Tags
You can easily manage several search terms using the 'keyword grouping' feature. You can use brand names or specific words to group them. You can add the same keyword to various groups and each keyword can have a maximum of five tags.
Discover your Local Competition
You need to know who you're competing with for search results locally. Never underestimate new players in the market. You can add 10 domains to your SEMrush tracking campaign.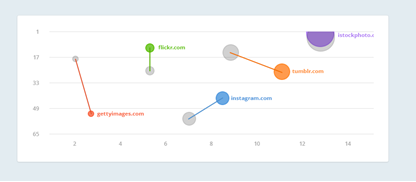 The 'Competitors Discovery' feature in the Position Tracking tool will indicate your local competitors who rank for the same keywords in Google's top 100 results. You will know which websites are driving away traffic from your site. You will also identify new keyword opportunities.
Target Various Devices
Your customers access the internet using various devices. They can use their tablets at home, their smartphones on the bus or their desktops when they're in the office. Which device works best for your website? On your tracking campaign, you can decide whether statistics will be taken from tablets, smartphones or desktops.
You'll be able to see your position in mobile and desktop on a graph. Keyword rankings from particular devices will help you understand how your website performs on the various devices so that you can target more effective channels.
With SEOprofiler, you will benefit from over 249 million keywords. The determining factor for your success is the keywords you choose.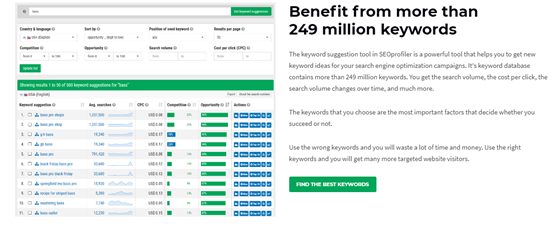 The keyword suggestion tool is international and gives you suggestions for 72 countries and languages like English, German, Italian, Spanish, French, and others

The Ranking Monitor automatically gives you keyword suggestions when you check your rankings. These keywords could direct several visitors to your website.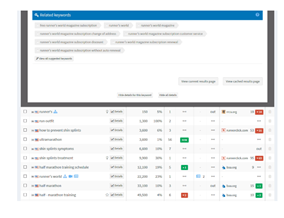 Improving your search engine campaigns also includes analyzing your competitors' keywords. You can get the keywords they use on Google Ads using the 'competitor keyword spy'. You'll find out which keywords they use that you're not using and which keywords direct the most traffic to their sites.

After creating keyword lists with SEOprofiler, you can optimize them with several tools like a long-tail keyword creator, a keyword supplementer, a keyword permutator, a converter, and others.
The SEMrush Keyword Research feature will help you identify the best keywords for SEO and PPC campaigns. You will get tried-and-tested keywords that have helped your successful competitors' sites rank in Google's top results. You will get information on every keyword like a number of results, CPC, trend, and volume. You will find out which big web players use which keyword. You can also analyze this data for both mobile index and desktop.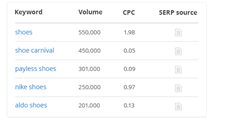 Did you know that long-tail keywords are currently 70% of the total search traffic? SEMrush collects keywords that have a search volume of 10 queries per year.  When you display your results in the SEMrush keyword research by volume in ascending order you'll get long-tail keywords.

Your content must be keyword-rich to ensure that your web pages appear in Google's top results. You should update your web text with high-value keywords and their variations for successful optimization. For related keywords, SEMrush will analyze domains that rank in Google's top 100 results for a specific search term and give you a list of common keywords.

SEMrush provides good SEO and PPC opportunities for businesses with international strategies. You can adapt keywords that are appropriate for whatever region you're targeting among the 26 SEMrush regional databases. SEMrush also offers keyword research in 16 languages.


Site Audit
The website audit tool in SEOprofiler ensures that you get higher rankings by removing website errors. It also improves the user experience.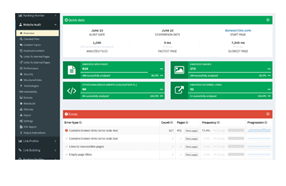 The website audit tool automatically checks all the important elements to enable such engines to index your web pages correctly. It checks spelling mistakes, duplicate content, security settings and more. This tool also optimizes your internal links. 

Search engines favor fast web pages. The audit tool checks how fast your web pages load so you can work on the slow pages for better rankings. You are able to identify and delete duplicate content on your site.
The audit tool will show you how your website looks on different devices. Ensure that your website looks good on all devices. The website audits tool checks your security settings. Your website will get better rankings if it's secure.
SEMrush SEO analysis tool helps you fix issues on your website to boost SEO optimization. The SEMrush site audit tool performs a comprehensive and high-speed audit. This audit will enable you to add missing tags, find duplicate pages, optimize external and internal links, detect error pages, and fix other SEO problems.
The SEO analysis report will indicate which issues need to be dealt with urgently. You'll be able to monitor your website's progress regularly. If your ranking position is going higher, you're on the right track. You'll also be able to fix hreflang issues, especially for international SEO. Using https on your website shows users that their security and privacy is important to do you.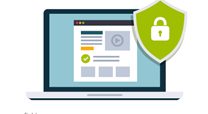 SEMrush provides a unique tool called batch AMP Audit. AMP (Accelerated Mobile Pages) dominate search results on mobile around the world. AMP audit provides a comprehensive audit, on-demand crawls and an overall view in a single report.
On-Page Optimization
The website optimization tools in SEOprofiler will help you get higher rankings and get on the first page of Google and other search engine results. With the Top 10 Optimizer tool, you simply enter the page you want to rank, then enter the keyword you want to be ranked for.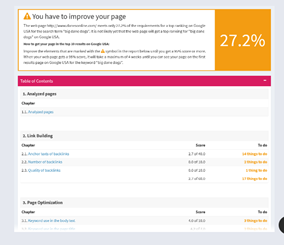 After that, select language and Country. You will receive detailed recommendations on how to optimize your page to get high rankings. The optimizer will also ensure that your pages are relevant to your website topic.
SEMrush has an on-page SEO checker which analyzes ranking factors that may be affecting your site's performance. Based on the collected information, you will receive recommendations. The SEO checker can also perform an in-depth comparative analysis of Google's top 10 performers.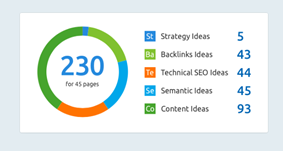 Backlink Audit / Backlink Analysis / Backlink Checker
SEO profiler features the Link Profiler tool that allows you to analyze the backlink structure of any website. One of the important factors in Google rankings are the links that point to a website. While good backlinks boost rankings, a website may get penalized for bad backlinks.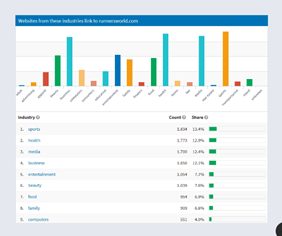 SEO profiler continuously updates their link database which currently contains over 102 billion links. The Link Profiler tool helps you to find specific links easily and quickly using its comprehensive filters. The Backlink Audit tool keeps your profile clean with regular recrawls.
SEMrush, on the other hand, has a database of over 1 billion backlinks which they use to find domains referring to your site. SEMrush evaluates your backlinks and informs you if you are at risk of being penalized. Using the Backlink Audit Interface, SEMrush will locate and provide you with the email of the website owner. You can contact them with a request to remove the bad link. SEMrush is typically the preferred tool for link building.
Reporting
With SEOprofiler, you can create impressive PDF reports or web-based reports using your company branding. Your clients won't know that you used SEOprofiler to create the report. You can schedule them to be sent automatically to your clients by email, daily, weekly or monthly. Your clients can access these reports whenever they want.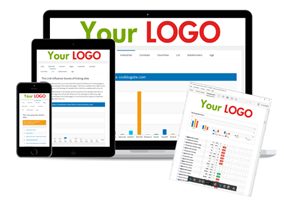 SEMrush can help you to build, manage and share custom PDF reports. You can gather all the SEMrush data in one elegant report and design it with personalized branding and commenting features. You can also schedule them to go out regularly daily, weekly or monthly.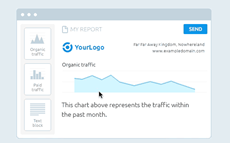 Customer Support
You need to know whether your service provider has reliable customer support in case something goes wrong or you need guidance and clarification.
For support from SEOprofiler, you can, first of all, read their FAQs, read their manual and blog or seek private support through your SEOprofiler account. You can also reach them on their various social media platforms.
You can contact SEMrush via phone Monday through Friday, 10 am to 6 pm (EDT)

If you have a service-related question, you can fill in the form on their customer support page and their staff will get in touch with you.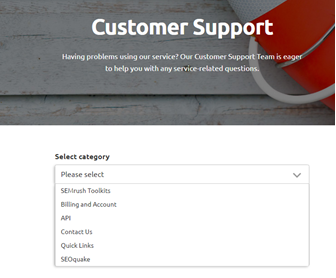 SEOprofiler vs SEMrush: Other SEOprofiler tools
Mobile SEO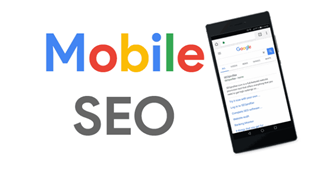 This tool helps you to get high rankings on smartphones. You must optimize your pages for mobile search results because 60% of online searches happen on smartphones. Not only will you get more traffic, but the user experience will also improve greatly.
Uptime Monitoring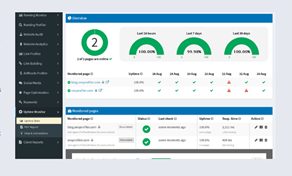 SEOprofiler uses an uptime monitor to keep your downtimes to a minimum. It also monitors your website performance, performance on mobile devices and you can also perform a Googlebot health check.
SEOprofiler vs SEMrush: Other SEMrush tools
Brand Monitoring
With SEMrush's brand monitoring tool, you can start tracking mentions of your brand in the digital space whether it's a positive or negative review. This tool will save you several hours by scanning the whole internet for mentions of your brand. The mentions can easily be filtered by dates and source. They can also be segmented for easier navigation.
Social Media Poster
You can easily connect and post across all social networks from one tab with this tool. You can schedule and manage your Facebook, Instagram, LinkedIn Twitter, and Pinterest posts several weeks in advance.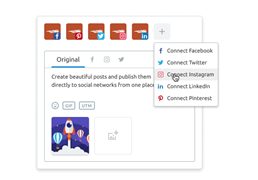 You will save time with social media automation features like the drag 'n' drop and photo editing features. You don't have to check your social media pages several times a day to monitor audience growth, shares or likes. There's an analysis of the page performance in a table in the analytics tab
SEO Writing Assistant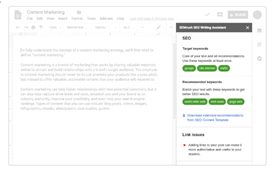 Your SEO writing assistant tool will optimize your content for your targeted keywords on the go. This tool will fine-tune your content's readability while maintaining your brand's authentic voice in each piece of content. It also features a plagiarism checker which determines the percentage of copied words within a text as well as identifying the original sources from the internet.
Pricing
SEOprofiler offers 4 monthly payment plans. The Standard plan costs $69.95 per month. This includes 1500 keywords checked daily, an audit of 20,000 pages, 10 projects, and one user plus standard reports.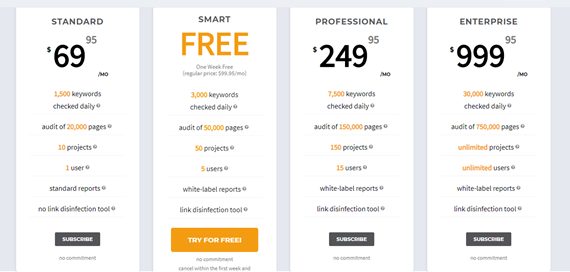 The Smart plan will cost you $99.95 and includes one free week. You have access to all tools and can change your plan anytime. If you cancel this plan in the first week, you will not be billed. The plan provides 3000 keywords check daily, an audit of 50,000 pages, 50 projects, 5 users, white-label reports, and a link disinfection tool.
The Professional plan costs $249.95 per month with 7500 keywords, 150,000 pages, 150 projects, 15 users, white-label reports and a link disinfection tool. Finally, the Enterprise plan goes for a whopping $999.95 with 30,000 keywords checked daily, audit of 750,000 pages, unlimited projects, unlimited users, white-label reports, and a link disinfection tool.
These plans also come with a 30-day money-back guarantee and you can cancel at any time. You can decide to use a yearly plan instead which will save you 33%. When comparing SEOprofiler vs SEMrush the monthly pricing plans also have 4 options. Let's take a look at SEMrush.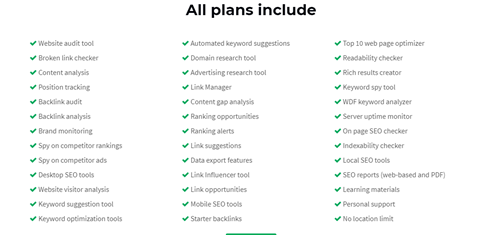 SEMrush has 4 monthly payment plans. At $99.95 per month, the Pro plan works best for in-house marketers, freelancers, and startups with a tight budget. The Guru plan is the most popular with growing marketing agencies. It includes all the features in the Pro plan plus historical data, branded reports and extended limits. This plan costs $199.95 per month.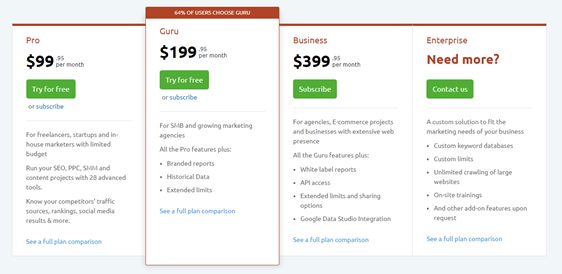 If you have a fully-fledged agency, an e-commerce project or a business with a huge web presence, the Business plan will work best. It goes for $399.95 and includes all the features in the Guru Plan plus API access, Google Data Studio Integration, white-label reports, and extended limits and sharing options.

The Enterprise plan is customized to suit the marketing needs of your particular business. It comes with on-site training, custom keyword databases, custom limits, and other add-on feature you may require. You need to contact SEMrush directly for a customized quote. Before you choose a plan, look through the detailed plan comparison.
Bottom Line – SEOprofiler vs SEMrush
Our Pick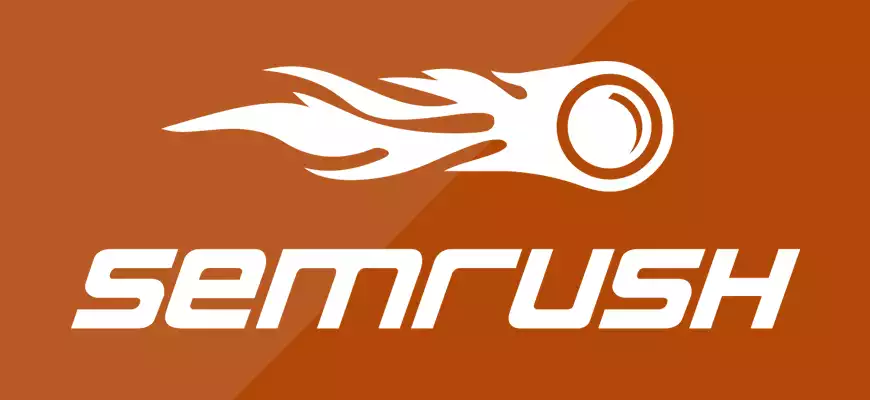 SEMRush is My SEO Swiss Army Knife
I use a LOT of tools. Probably more than I need to. There are a few that are truly indispensable. I have a SEMrush tab open EVERY day as I work. Keyword searches, technical audits, competitor analysis? It does it all. Try it out for free.
Get 14 Days Free
We earn a commission if you click this link and make a purchase at no additional cost to you.
Both SEO tools have a lot to offer. Each of them also has additional tools that the other does not. The question is, which tools does your business need? SEMrush is no doubt popular with millions of marketers. That says a lot about their service.
SEOprofiler also has impressive features and tools that will take your business to the next level. If you're still undecided at this point, take advantage of the free trials on offer by each tool to make the decision easy.
Bottom Line: I personally prefer the more fully featured toolkit with best in class keyword and clickflow data that SEMrush has to offer here. Remember, you can take a spin with their free trial here to see if it's a good fit.
If you are looking for more SEOprofiler vs SEMrush alternatives here are other related articles you may be interested in learning more about: