Last Updated on January 23, 2023 by Ewen Finser
Before jumping into the research and backstory, here's my TL:DR on the best rank trackers.
We found the best OVERALL SERP tracking experience, user-friendly interface, data accuracy, and features was AccuRanker here.
The best serp tracker WITHIN a full SEO suite is still SEMrush here (it's like my swiss-army knife for SEO, and the rank tracker is remarkably good).
For AGENCIES, white labeling, and large ENTERPRISES one tool stood out for shear access to bulk data and API integrations: Pro Rank Tracker.
What Are the Best SERP Ranking Tools?
Before going in-depth, here's my "bottom line up front" ranked priority list.
These are the best SERP tracker tools & tracking software:

Why Does Rank Tracking With a SERP Tracker Matter?
Let me guess. If you reviewed your internet history today, you'd definitely come across a couple of search engine queries.
Well, it goes without saying that search engines have now become an essential part of everyone's online experience. As a matter of fact, 93% of surfing sessions start with a search engine query.
And you know what? Your store's prospective buyers have not been left out. Essentially, 81% of internet users conduct research on search engines before they ultimately commit to a large purchase.
What does this mean?
Quite simply, search engine marketing should be a fundamental component of your digital prospecting framework.
But, I presume you already know that by now. And so do millions of other eCommerce merchants. That's why I find it quite surprising that even when 61% of marketers prioritize on search engine optimization, only a handful of them eventually make substantial progress.
The rest? Well, let's just say that page 3 or so of the search results seems to be good enough for them.
Ok, I admit that the competition might be getting increasingly tough. And the rate is growing exponentially. But guess what? So are the rewards of securing a position within the first page of the search results.
Believe it or not- although human beings are naturally curious, they are rarely interested in unearthing mysteries lying on the second page of the search results. Three-quarters of internet users never proceed past the first page. In fact, we bet that if Google did away with the rest of the pages, people would still be pretty comfortable on the platform.
So, let's face it- it's an all-or-nothing game. If your SEO is not driving your site towards the first page, you might as well just drop it altogether and focus on other channels.
Now, I know what you're thinking. That paid ads could be a thoughtful shortcut.
But, here's the thing. Although inorganic search engine tactics could grab you some leads, it turns out that 70%-80% of search engine users normally ignore the paid results.
So, count it out as the primary option. Think of it as a secondary tactic for complementing your principal organic SEO.
That said, organic search engine optimization requires more than just wits and persistent tweaks. It requires on-page optimizations to improve SEO. You need to leverage a plethora of tools if you intend to achieve and maintain a first-page result.
The Role of SERP Tracking Tools
Let's cut to the chase. SERP simply means Search Engine Ranking Position or Search Engine Ranking Page.
SERP checker tools, therefore, play the following roles:
Monitor the progress of your overall SEO campaign. You'll be able to identify specific strategies that exceedingly improve your site's website ranking position.
Give you a heads up when your website ranking drops. This helps you respond accordingly by eliminating the negative elements, and prioritizing on the proven tactics.
Keep an eye on your competitors' SEO progress. You can identify their strengths and weaknesses, then capitalize on the findings to launch effectual countermeasures.
Sounds like a perfect SEO recipe, right? Well, it can only be impressive if you choose the right tool. And that presents another problem altogether.
The thing is- we have tons of options on the market. Each tool has its own sets of features with varying efficacy levels. And you're right- they come in all sorts of names and prices.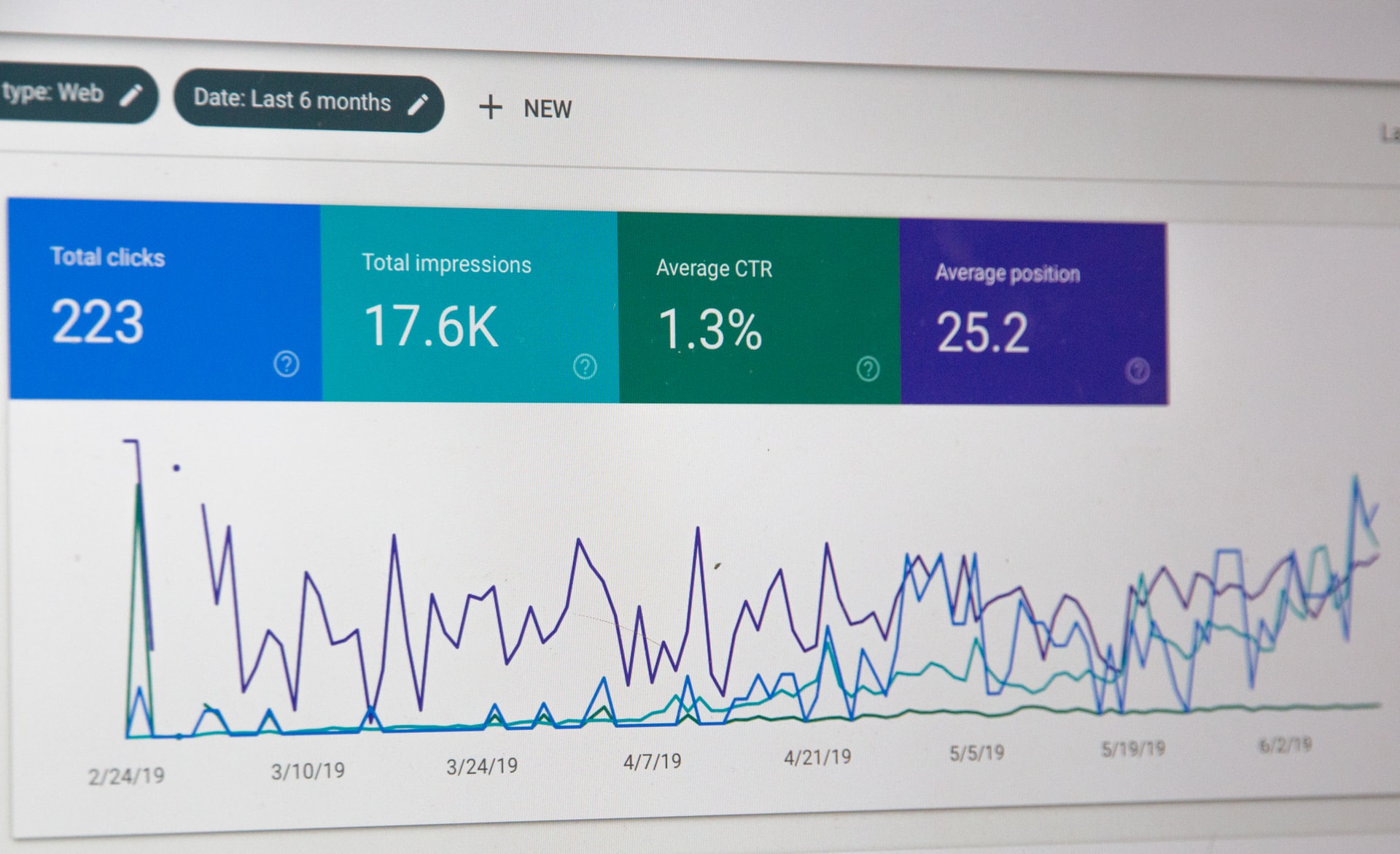 What makes the selection process even more cumbersome if the fact that some options are not entirely SERP tracking solutions. Rather, the tool is offered as part of a suite encompassing several digital marketing provisions.
I'll tell you what though. We took the time to carefully review multiple SERP checker tracking tools, and we'll walk you through notable outstanding options that we've established as the best today.
But first- for clarity's sake- let me explain the crucial factors you should consider in the selection process.
Important Factors to Consider When Choosing The Best SERP Tracker Tool
Number of Keywords
I don't know about you, but one of the things I love most about search engines is the fact that they are exceedingly dynamic. You can capitalize on numerous keywords to get your site noticed by different sets of audiences.
With such an approach, you should be seeking a SERP tool that can monitor all your keywords simultaneously. In simple terms- the more the number of keywords you can track, the better the SERP tool.
Accuracy
Search engine result positions and pages are pretty obvious on Google. Oddly enough, there are many tracking solutions that still get these wrong.
Even with all the best possible features and support for an unlimited number of keywords, a SERP checker tool is worth nothing if it can't guarantee persistent accuracy when it comes to tracking.
All things considered, your SEO campaign's precision will always reflect the accuracy of the supplementary tools it's developed on.
Monitored Platforms
Of course, you'd be fired up about tracking your site's ranking on Google.com. But, is that the only platform your prospects are using?
Well, Google might seem like an indomitable giant. But, it has never dominated the entire search market. At the moment, it takes up about 92.3% of the global market, with Yahoo and Bing coming in second and third respectively.
Now, here's the interesting bit. Google's overall share is essentially a cumulative combination of all its local versions. Not just Google.com
My point?
The SERP tools you choose to leverage should conduct tracking holistically. They should be able to go beyond Google's main site to accommodate its local versions, plus other search engines on both PC and mobile.
Report Details
Sure, you might come across a SERP tool that generates accurate reports on your site's overall ranking. But, is that all there is to it?
As we've already hinted, SERP tracking is only a descriptive term of a whole set of functions. A comprehensive tool, therefore, should provide much more than just a report about the ranking position.
The best SERP tools generate regular reports with all the information you'd need to inform your SEO campaign.
Pricing
All these provisions have to come at a price, right?
Well, there are SERP tools that provide some of the features for free. Others come with just the base features, targeting only small-scale users with correspondingly low pricing- and vice versa for high-level users. Many, however, have implemented structured pricing with systematically varying price points for various packages.
What you choose to proceed with, of course, depends on your budget and precise needs. That said, the best SERP tools are priced reasonably, with competitive quotes matching solid feature provisions.
Best SERP (Rank) Tracking Tools
AccuRanker prides itself in speed as a SERP tracker. In fact, the team behind it claim that it's the fastest and most accurate rank tracker in the world.
Is that a fact? Well, I'll leave the testing to you. What I can assure you, however, is that AccuRanker has a set of solid features powering its rank tracking.
If you're seeking an organized SERP tracker, you'll certainly agree that this one wins points for simplicity. All the ranking details are presented in a straightforward and well-streamlined manner. Plus, finding your way around is relatively easy.
Then get this. In addition to supporting multiple keyword tracking, AccuRanker allows users to manage several sites at a go.
Now, I know what you're probably assuming. But, here's the thing- adding a wide range of subjects to your portfolio doesn't complicate management since separating the domains and keywords is not a struggle at all.
On the domains page, you can get a glimpse of all the domains you're tracking, arranged systematically in alphabetic order.
When you select a particular domain, the system displays a performance overview- with the primary graphs and charts generated from the corresponding keywords.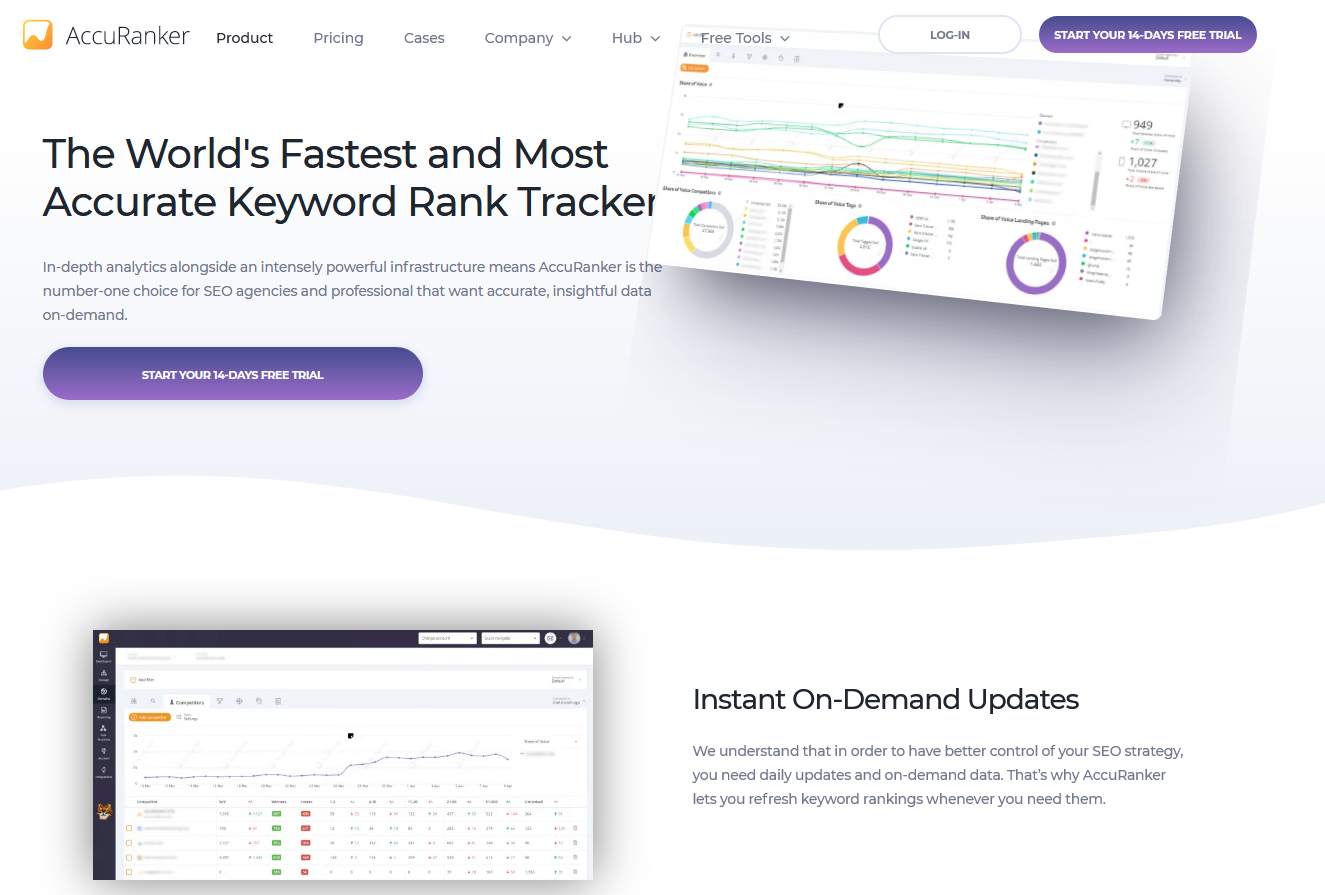 Speaking of which, AccuRanker's Keywords page provides details on how all the site's keywords are progressing on Google. The system further facilitates advanced filtering to help you zero in on the most critical keywords.
And you know what? Users can track numerous keyword ranking parameters, including location and device type.
Admittedly, this is where AccuRanker's instant on-demand updates also come in handy. Getting relevant updates on the performance of your keywords is as simple as refreshing their ranking analytics. Just that and voila! The system then resets itself immediately.
And that's not all. It seems AccuRanker won't also let your competitors rest easy. It goes ahead to analyze and monitor their keywords plus respective ranks. The consequent findings are crucial in comparing your strategies against your competitors', to establish any underlying weaknesses.
Then guess what? Users also get a bonus social media tracker. But, don't be quick to rule it out of your SEO campaign.
Monitoring your brand's popularity on social media is more than just shares and likes. In case you haven't noticed yet, reputation on social sites ultimately translates to search engine popularity.
Another outstanding feature is the free live SERP tool. Yes, you can generate keyword ranking results from anywhere, completely free of charge and with a user-friendly interface (no complicated ranking reports).
Any caveat? Well, unfortunately, you can only run five searches per day. Anything beyond that falls in the subscription territory. Read my full AccuRanker review for the complete story.
In that case, there is only one package providing all the features with two pricing options. If you choose to pay on a monthly basis, you'll have to fork out $79 per month. Annual prepay subscribers, on the contrary, pay for the entire year in advance– but end up saving about $8 per month.
SERP Tracker Bottom Line: Accuranker is my top pick and favorite tool because it has all the core features most marketers need, BUT rankers are presented in an extremely USER-FRIENDLY manner. So many SEO tools fail to do this!
[su_button url="https://www.accuranker.com/product?aaid=GEIGR70N5DUS&c=bestserptools" target="blank" background="#d84610″ center="yes" radius="100″]View Accuranker Pricing[/su_button]
Our Pick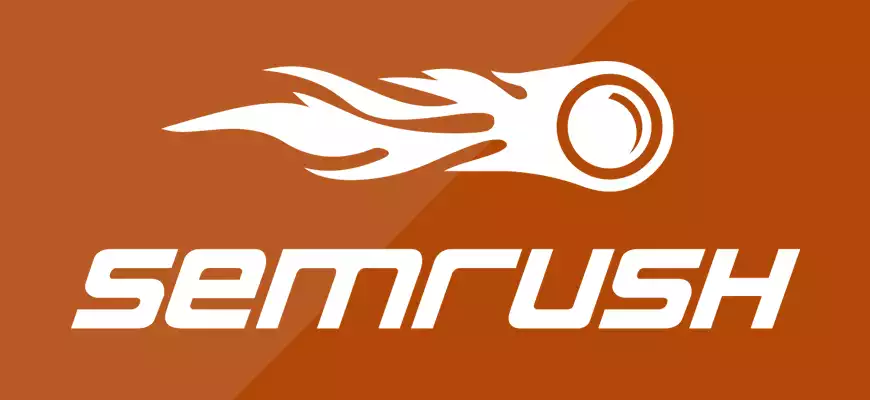 SEMRush is My SEO Swiss Army Knife
I use a LOT of tools. Probably more than I need to. There are a few that are truly indispensable. I have a SEMrush tab open EVERY day as I work. Keyword searches, technical audits, competitor analysis? It does it all. Try it out for free.
Get 14 Days Free
We earn a commission if you click this link and make a purchase at no additional cost to you.
You've probably heard about SEMrush before. It's quite popular in the digital marketing circles, and it boasts of more than 1.8 million users.
Well, there's a good reason why it's that dominant. You see, SEMrush is not just a SERP tracking tool. It also provides keyword rank research, SEO site auditing, organic analysis, social media tracking, content analysis, and PPC assessment.
Above everything, however, SEMrush is predominantly leveraged for competitor analysis. Lots of others may come close, like SimilarWeb for instance. But if you compare the two you can see which is the best SEO tool for your business.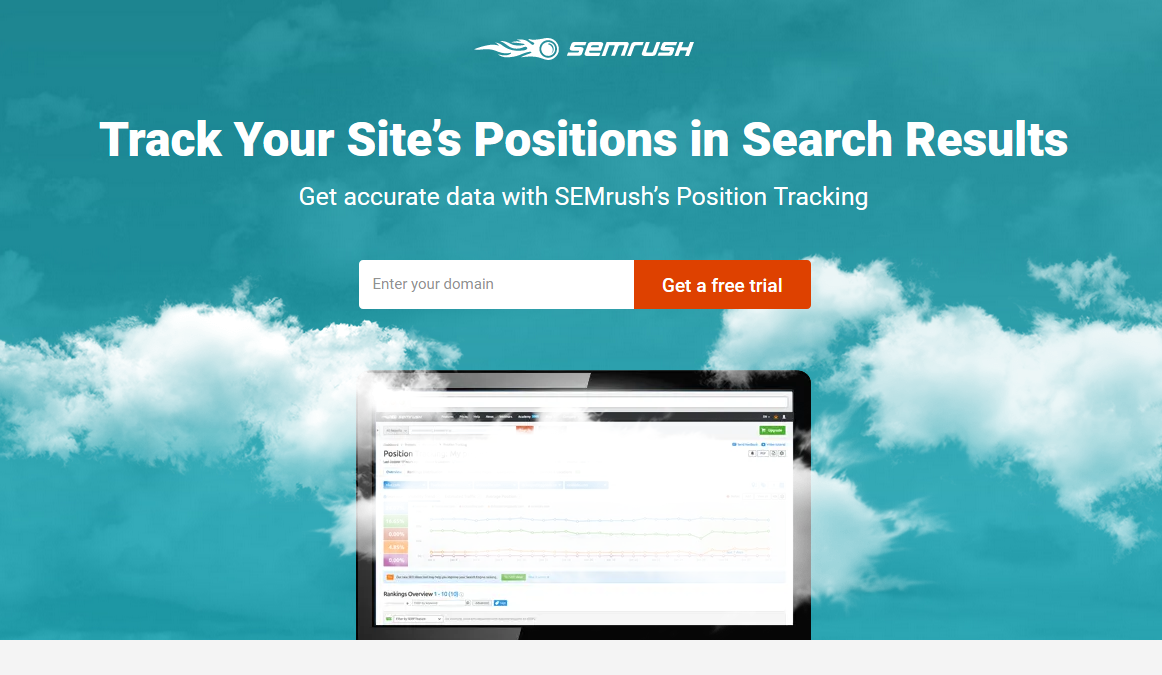 SERP tracking here is seemingly a supplementary feature meant to reinforce other tools. Because otherwise, it would be impossible to truly audit your site's SEO without reviewing its corresponding position. And the same applies to competitor analysis, keyword rank research, and so forth.
But, make no mistake. That doesn't translate to comparatively weak SERP features. It's the opposite actually. While SERP tracking complements other tools in the suite, they, on the other hand, provide information that progressively powers the SERP tracking function.
Consider Keyword Analytics, for instance. SEMrush employs complex algorithms to establish the most popular keywords and keyword rank in a specific industry or business space. The SERP tool then tries to establish your site's rank as triggered by distinct target keywords. You can also hook SEMRush up to Google Search Console and/or Google Analytics to leverage more accurate data points.
Apart from that, SEMrush's SERP tracking will identify your web pages with the best possible chances of ranking well. So you'll know how and where to focus the bulk of your SEO resources.
Then it comes with this interesting hyper-local SEO targeting feature. In short, it facilitates dynamic multi-targeting, which basically monitors multiple devices or locations at the same time- all within a single marketing project.
If you find that to be quite extensive for one site, guess what? SEMrush even goes further. It extends past that to spy on your competitors' sites, and subsequently report about their respective rankings.
Now that's juicy, especially if you compared the rankings against their respective keywords.
To top it off, SEMrush regularly updates its entire system to keep you posted on all the relevant ranking parameters. Even the slightest changes in ranking are flagged up immediately, allowing you to respond while the iron is still hot.
Sadly, this doesn't come cheap. It turns out that SEMrush does not offer an exclusive package for SERP tracking. You have no option but to settle for a package with other extra "unnecessary" tools.
That said, the cheapest plan is SEMrush Pro, offering limited features to startups and freelancers for $99.95 per month.
Next is Guru, which targets SMBs with more provisions at $199.95 per month. The Business plan, on the other hand, is built for dominant web-based businesses at $399.95 per month.
If you find that SEMrush doesn't meet your business needs. Look for some alternative tools, check out the 7 Best SEMrush Alternatives for Serious Marketers to explore some other options.
Bottom Line: If you are looking for an all-in-one SEO suite that ALSO has a great built-in rank tracker, then going with SEMrush here is the best option. Of course, this really comes down to your needs and budget. If you intend to USE even 2-3 of the othe SEMrush features than it's probably worth it. If all you need is rank tracking, you are better off signing up for one of the stand-alone options.
Try Out SEMrush Here Today with a Free 14-Day Trial
Pro Rank Tracker is another dedicated solution that's entirely optimized as a SERP tracker.
Admittedly, it's not as advanced as something like AWR (more on that later). But, don't get me wrong. It should be able to serve standard small and medium businesses quite sufficiently.
For starters, it has been developed to provide for local, international, and global rank ranking on a wide range of keywords. To achieve this, it supports over 32 Bing versions, over 35 Yahoo sites, plus over 187 Google sites.
Apart from that, it comes with a tracking engine that covers both PC and mobile devices. While the latter is limited deep to the top 30 results, the former extends deep to the top 100 results.
And the corresponding reporting doesn't have to be in English. Users can tweak their systems to relay details in Turkish, Swedish, Spanish, Portuguese, Japanese, Italian, German, French, Dutch, and Danish.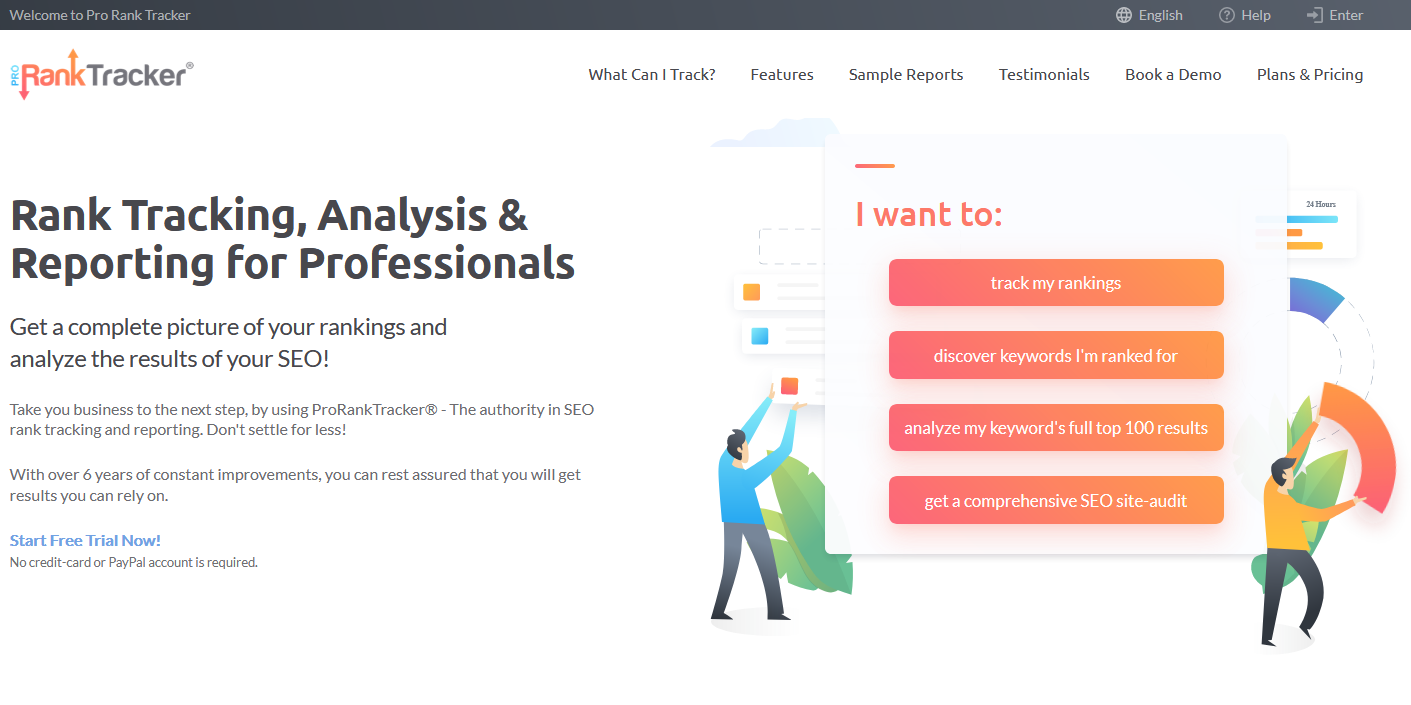 Such reports are typically updated automatically on a daily basis. But, if the updates are exceedingly time-sensitive, you're allowed to conduct this manually to trigger on-demand updates. The number of times, however, is dependent on your specific user subscription package.
Pro Rank Tracker is also fairly customizable on both system and reports levels. System personalization entails integrating third-party services like DropBox and Google Drive, in addition to API access. Then reports can be customized through their adjustable templates and full white-label functionality.
Then, as a bonus, you get YouTube and Google videos tracking. As you've probably guessed already, this feature principally monitors your videos' positions on YouTube's search results pages. Not quite noticeable to a vast majority of users, but undoubtedly very helpful to websites running video marketing campaigns on YouTube.
And when it comes to pricing, Pro Rank Tracker starts at $19 per month on the Bronze package. A slight upgrade will get you to the Bronze+ level, which costs $39 per month. Beyond that is Silver at $59 per month, then Gold at $199 per month.
The final package is Enterprise, which carries four distinct plans that cost $189, $349, $569, and $899 respectively.
Bottom Line: ProRankTracker is a good, affordable mid-tier option. It's on the cheaper side, but has some unique features like video rank tracking for YouTube. If you are a video marketer, I would say ProRankTracker is a MUST own. It's also a great option for an SEO agency in need of an affordable bulk data API integration for keyword position ranking data.
Compare the Pro Rank Tracker Packages Here
Like SEMrush Se Ranking is part of a much larger suite of SEO tools, rank tracker being one of the features they do particularly well with and is a CORE feature (not an afterthought).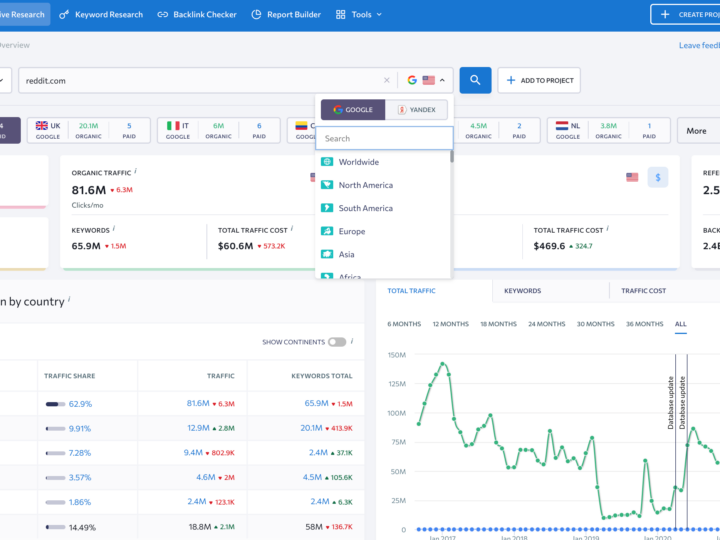 Reasons to go with Se Ranking:
One of the more accurate rank tracking tools
"Monitor Changes" feature allows you to see what's changed on your pages which is GREAT for correlating cause and effect with ranking fluctuations. Also great for larger teams where a manager can lose visibility
Excellent agency analytics and tracking keyword rankings across major brands
Flexible pricing tiers for ranking tracking: starts at just $39/month here for 250 keywords tracked.
As with many SEO tools that started with rank tracking, SE Ranking also does more than just track keywords. It's become more of a wholistic SEO competitive analysis tool.
It seems SEMrush isn't lonely in the digital marketing suite space. Here's another solution called Mangools, which comes with five principal tools.
Its SiteProfiler is a website analysis tool, while LinkMiner is optimized for assessing backlinks. KWFinder, on the other hand, is a dedicated keyword tool research component.
Then we have SERPChecker and SERPWatcher– both of which are crucial when it comes to SERP tracking.
That said, SERPWatcher is the primary ranking tracker here. And the only things you need to specify to get started is your site's domain, target keywords, search engine platform, plus location.
To save time, the system allows you to simply import the keywords from Mangools' KWFinder. And yes, you can follow up on multiple keywords at the same time.
And it doesn't end there. Its analysis engine covers multiple parameters to help you view how the various keyword rank are performing in selected locations- cities, regions, states, or countries.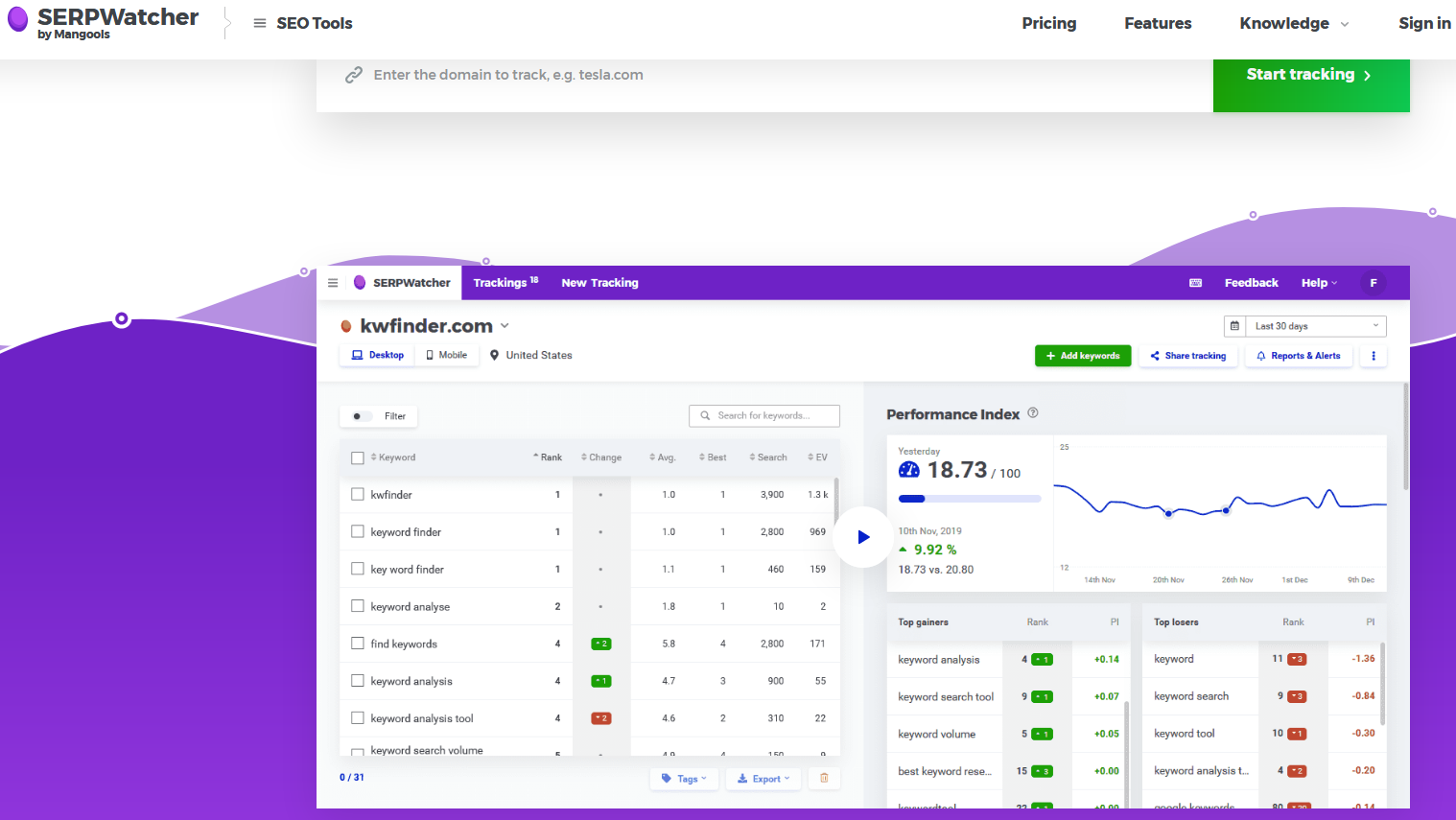 Then since the resultant findings might differ on separate devices, the SERPWatcher also tracks ranking on both PCs and mobile devices. Thankfully, switching between platforms is as simple as a single click.
Apart from that, you'll be able to view your site's dominance index. This is basically a chart showing the organic traffic share generated courtesy of your site's ranking. The larger the share, the more the corresponding dominance over your competitors.
Now, all this might seem like a complicated web of information. Thankfully, Mangools has simplified everything to display all the critical details on one screen. And it's organized systematically with one column covering the dominance index plus fundamental metrics, while the other is dedicated to the respective ranking positions.
Alternatively, you can view the ranking results based on selected time frames. The tool essentially allows you to choose the period of interest, then it handles the rest.
And speaking of time, you'll be pleased that SERPWatcher works round-the-clock. It keeps an eye on various keywords and keyword ranks throughout the day, then continues to provide updates on a regular basis. Also, the Keyword Difficulty is a handy metric, which helps you understand how hard it will be to rank for any search query during your keyword research process.
Now hang on a minute. Going by how solid these SERPWatcher features are, what does Mangools leave for the SERPChecker tool?
Well, SERPChecker works hand-in-hand- with SERPWatcher to conduct detailed competitor analysis. It spies on your rivals' rankings on pretty much the same parameters as the latter- selected keywords and locations, plus both mobile and PC search engine versions.
Ultimately, you'll be able to compare your website against its competitors to identify possible SEO strengths and weaknesses.
Sounds good. But, is it possible to adopt just one tool?
Unfortunately not. All Mangools' user packages come with both SERPChecker and SERPWatcher. However, on the bright side, at least it's all cheaper than SEMrush.
The cheapest plan is Mangools Basic which provides tracking for 200 keywords, and 100 SERP lookups per day- at $49 per month.
If you'd wish to upgrade, you can opt for Mangools Premium. It supports tracking for 700 keywords, in addition to 500 SERP lookups per day. And this would cost you $69 per month.
Mangools Agency is the most expensive, but for a good reason. You can track 1,500 keywords and conduct 1,200 SERP lookups every 24 hours- at $129 per month.
Learn More About the Mangools Packages Here
Advanced Web Ranking is a comprehensive keyword tracking solution built on a holistic framework, which capitalizes on multiple relevant approaches.
Keyword tracking and reporting is essentially the fundamental objective here. And it's supported by secondary functionalities like white-labeling, performance reporting, keyword optimization, competitor analysis, and traffic analysis.
From its name, it's evident that the team of developers behind this solution have been seeking to create a system that's far more advanced than regular rank tracking tools. Well, I have to admit that they achieved that, and even managed to substantially outdo the bulk of other service providers in this space.
Now, if you thought supporting tens of search engines was impressive enough for a tracking tool, imagine adopting one that goes way beyond that. It turns out that Advanced Web Ranking accesses more than 3,000 search engines cutting across over 130 countries.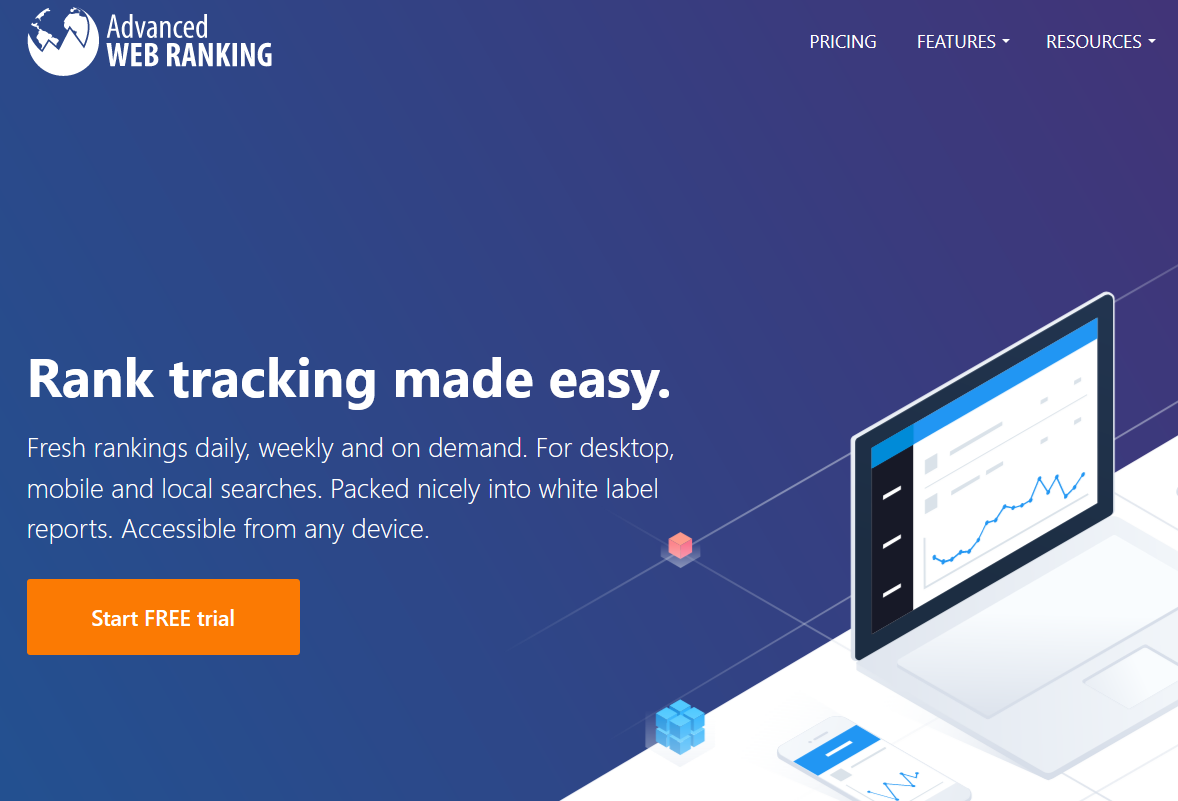 Let's be honest- that's the stuff of legends. At such a scale, you can bet that you'll be able to monitor your site's ranking in numerous locations across the globe. Most importantly, you can effortlessly zero in on a small area- down to the street address and zip code.
The keyword capacity here is equally extensive. All because AWR has been developed to handle large complicated projects. In fact, you're bound to run out of keyword ideas before you're even half-way through your account's keyword capacity.
Surprisingly enough, users can even enter keywords in special characters. This functionality is provided as part of AWR's support for multiple languages. So, of course, you might as well consider exploring your site's ranking in foreign languages.
And oddly enough, the subsequent results are still going to be exceptionally fresh and accurate. Why, you ask?
Well, Advanced Web Ranking heavily leverages geo-located servers and human search emulation mechanism to mirror exactly what you view in your browser. And since search engines notoriously alter their definitions every 24 hours, AWR's system persistently adapts renewed search engine definitions on a daily basis.
Over time, Advanced Web Ranking has managed to integrate all the Google SERP features. So, expect your site analysis process to take assimilate things like instant answers, knowledge panel, Twitter, top stories, video, images, site links, reviews, reviews, AMP, featured snippet, and local pack.
All things considered, one particular characteristic that AWR has been largely centered on is flexibility- which continues to empower users dynamically.
As you run your site through local search engine versions, for example, you'll notice that AWR supports results reporting on several levels. That allows you to determine how simple or complicated you'd like your ranking reports.
As a matter of fact, you can develop your own special report templates by shifting the graphs, charts, columns, and data display.
The most interesting customization feature, however, has got to be the full white-label provision. It basically facilitates elimination of the AWR brand from the system's reports and interface. You can then replace them with your business' details.
And that's not all. You can personalize the system beyond that graphics level by taking advantage of its powerful SERP data API. By opening up to all programming languages, it allows various types of users to embed complete SERP data into their in-house systems.
Thankfully, you don't have to worry about data security because all transfers are carried out through SSL transmissions.
That said, you can try out all these features through Advanced Web Ranking. And the best thing is- you don't need a credit card.
When the time lapses, you can proceed with the Starter plan, which has been developed for startups at $49 per month.
The Pro plan is optimized for in-house teams, and it costs $99 per month. Double its features and you get the Agency plan, which serves agencies at $199 per month. Enterprise, on the other hand, supports big data at $499 per month.
Bottom Line: AWR is an excellent option for serious SEO data junkies who need plenty of customization, API integrations, and bulk data reports. As such, Agencies and large Enterprise SEO shops should at least strongly consider Advanced Web Ranking here.
The next tracking tool options below are considered "runner's up" and the rankings are interchangeable…
Serpstat is another full SEO suite with a robust rank tracker and a full keyword research tool functionality, similar to Se Ranking.
Reasons to go with Serpstat:
Daily SERP updates
Unlimited additional users at no cost (great for agencies or larger teams)
Global, local and city-level SERP tracking (ideal for local SEO)
15,000 tracked keywords in Base plan for $69.99 here.
Other Search Engine Rank Checking Options
FAQs about Top SERP Trackers
Question: Does every rank tracker tool have a serp feature for tracking rankings and showing competitors for serp analysis?
Answer: Almost every rank tracking tool has a serp feature that allows users to see where they rank and where their competition ranks along with a keyword tracking tool.
Question: Is it beneficial to track serp movement frequently?
Answer: Checking serp movement frequently allows users to keep track of where their website falls in the serp result and through keyword rank tracking, they are able to see if their strategy is working for a specific keyword.
Question: Should I pay for a keyword rank tracking tool?
Answer: Paying for a keyword rank tracking tool can help you get the most accurate information about a search result and a user's ranking progress. Not all serp tracking software is created equally and paying for a keyword rank checker usually means you get a better quality product.
Question: What should you look for in a serp analysis tool?
Answer: There are many things to look for but one of the things to look for are hints about how you can improve your seo strategy. For instance, finding clues as to why your competition is ranking higher for your targeted keyword or finding keyword suggestions while searching for clues in the serp results.
So Now What?
Keep in mind, as you choose a SERP tracking solution, you should compare them by the number of keywords they can monitor, specific platforms they track on, ranking reports, the precision and amount of information in the subsequent reports, SERP monitoring plus the overall pricing.
[ictabs alias="why-go-with-accuranker"]
Keep In Mind this Stats:
93% of internet surfing begins with a search engine query.
75% of internet users never go past the first page of the search results.
70% to 80% of surfers typically ignore paid search engine results.
Our Pick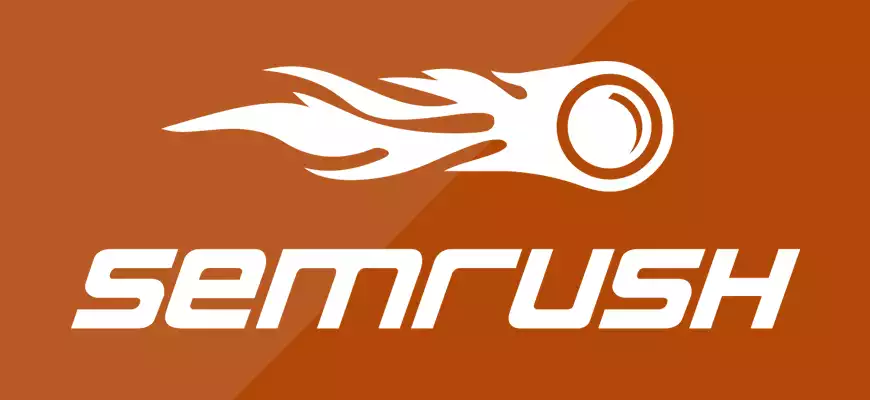 SEMRush is My SEO Swiss Army Knife
I use a LOT of tools. Probably more than I need to. There are a few that are truly indispensable. I have a SEMrush tab open EVERY day as I work. Keyword searches, technical audits, competitor analysis? It does it all. Try it out for free.
Get 14 Days Free
We earn a commission if you click this link and make a purchase at no additional cost to you.
Your thoughts? Have you had the chance to try out any of these solutions? How was your experience? And what's your favorite?
Here are other related articles you may be interested in: